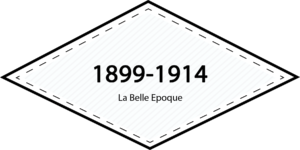 An isolated pocket within the Edwardian Era; defined a MOOD in France that was the epitamy of beautiful dress & luxury for those who could afford it


—— ERA IN BRIEF ——
Jaw dropping dramatic gowns of every imaginable fabric & trim mark "The Lost Golden Age" & the last fling for French Fashion to be at the top.  An isolated & very expensive "pocket" of the Edwardian Era, high "Couture" designers from the top fashion houses in the world were defining a mood of grace, beauty, & femininity.
—— PORTRAITS OF REAL WOMEN OF ERA ——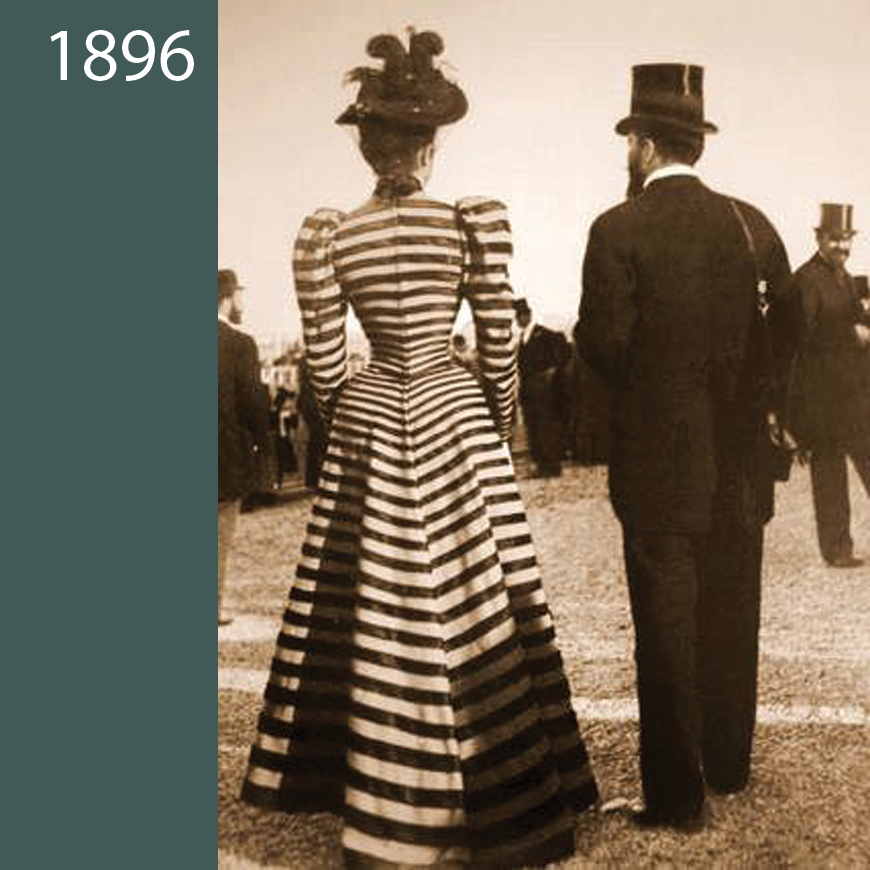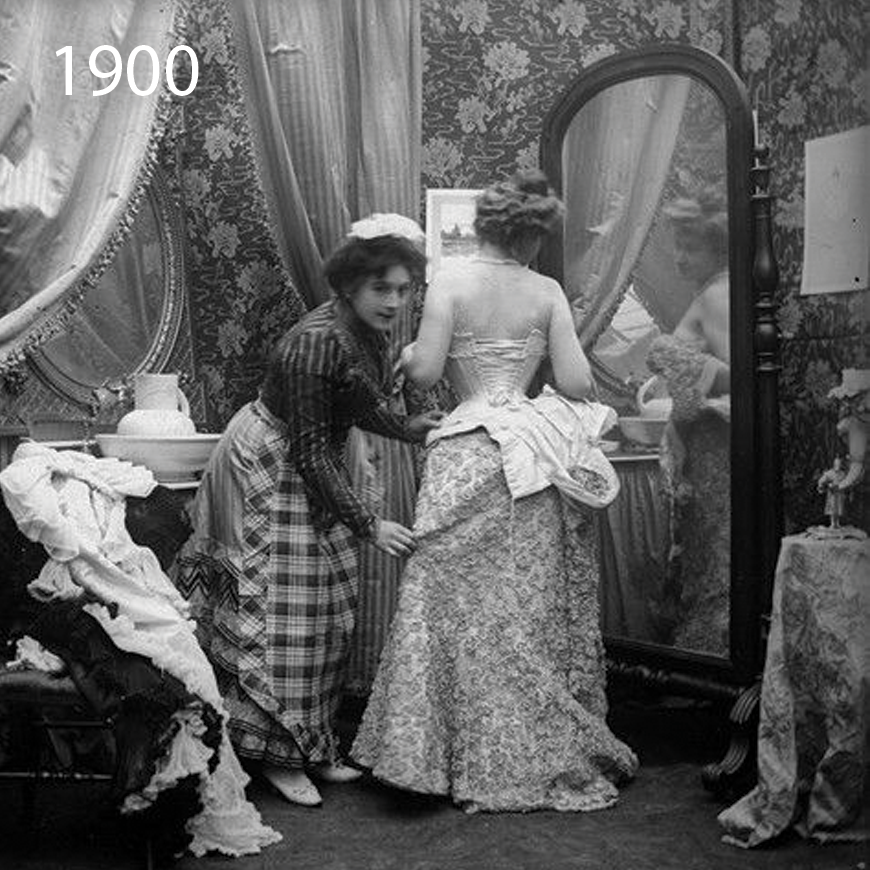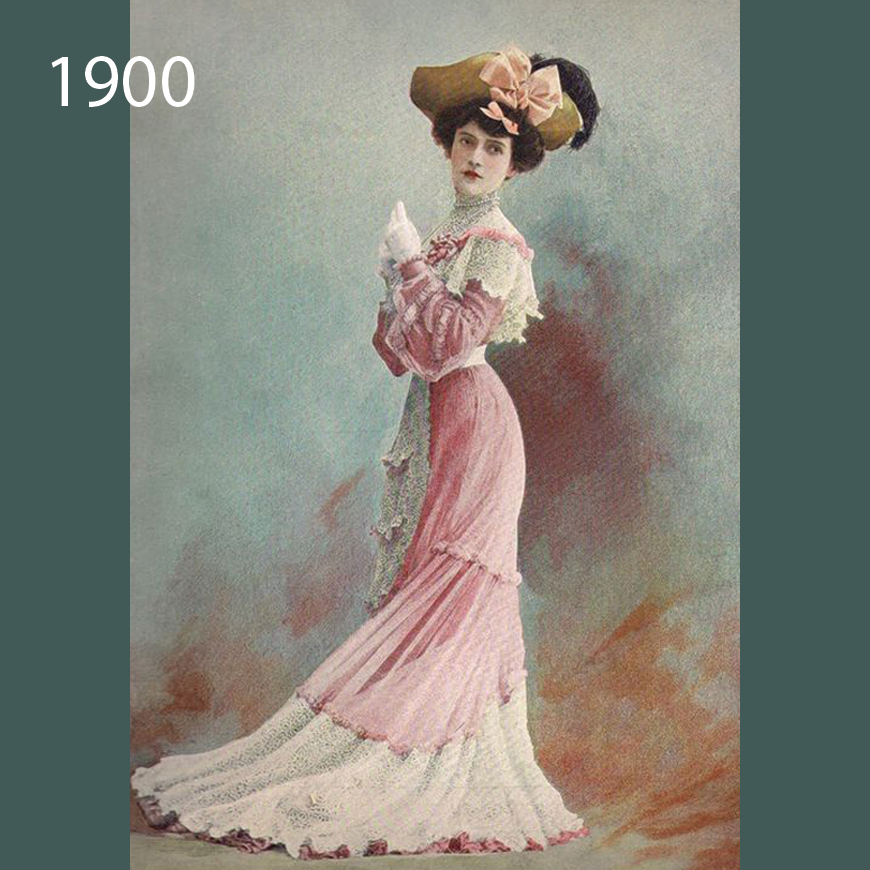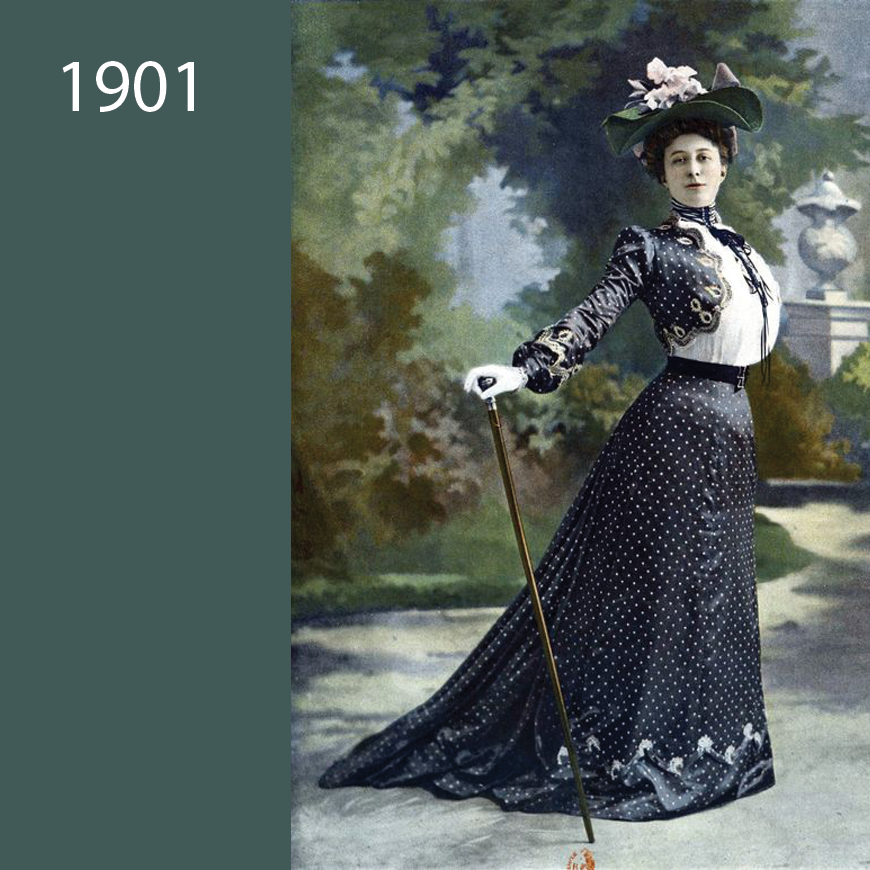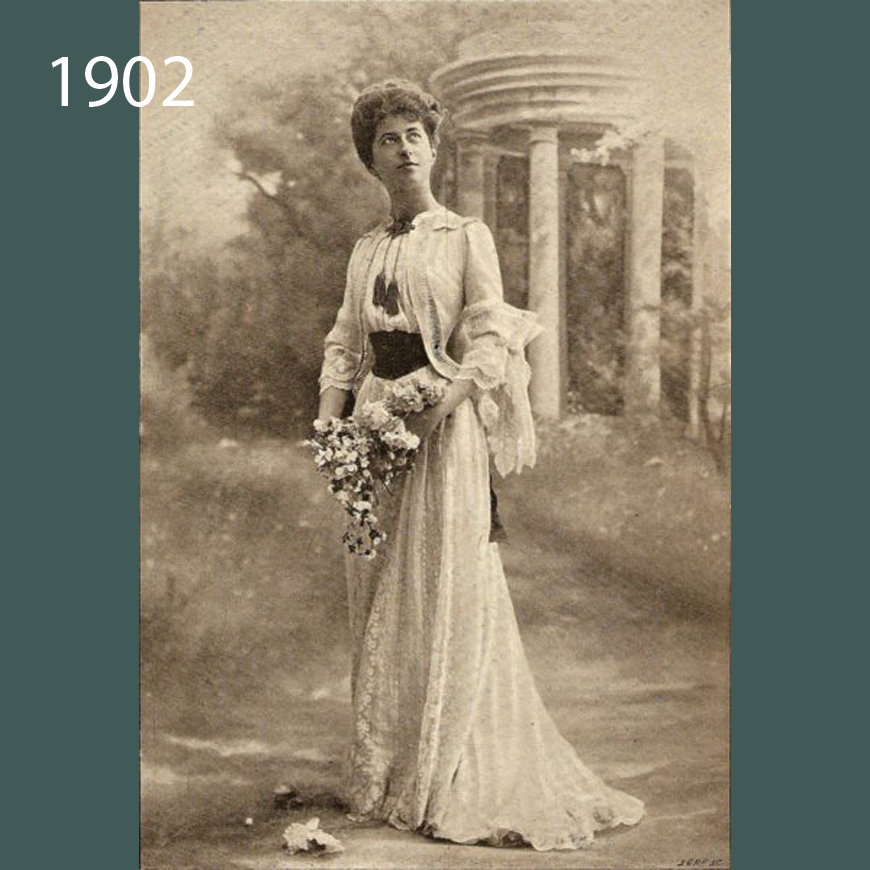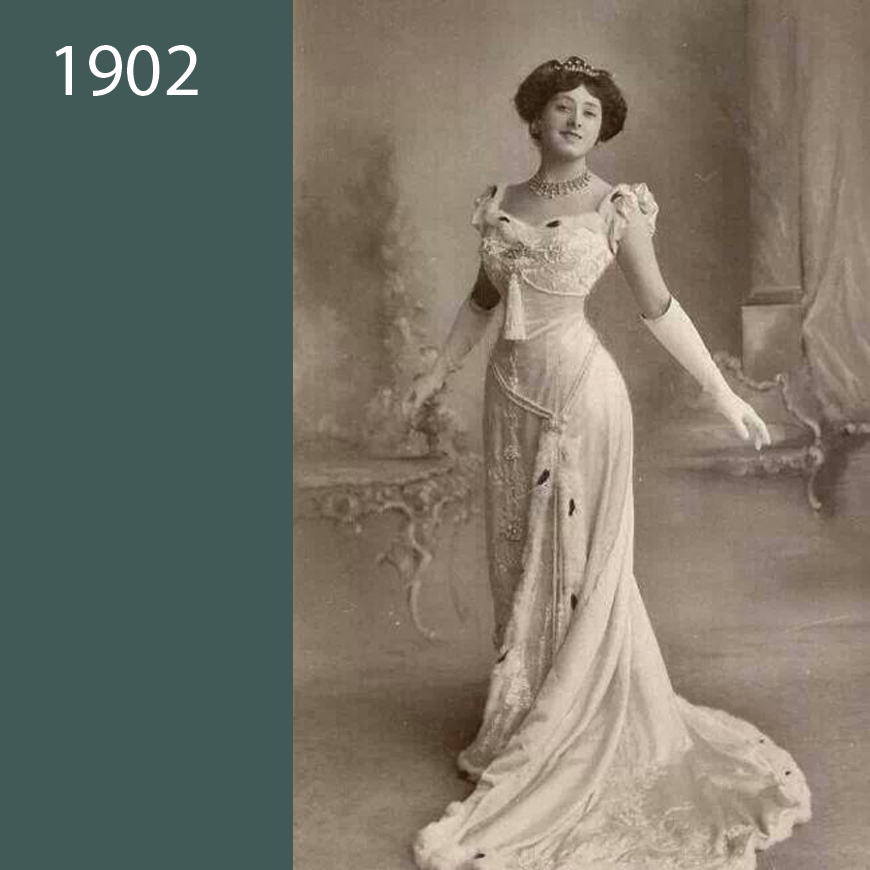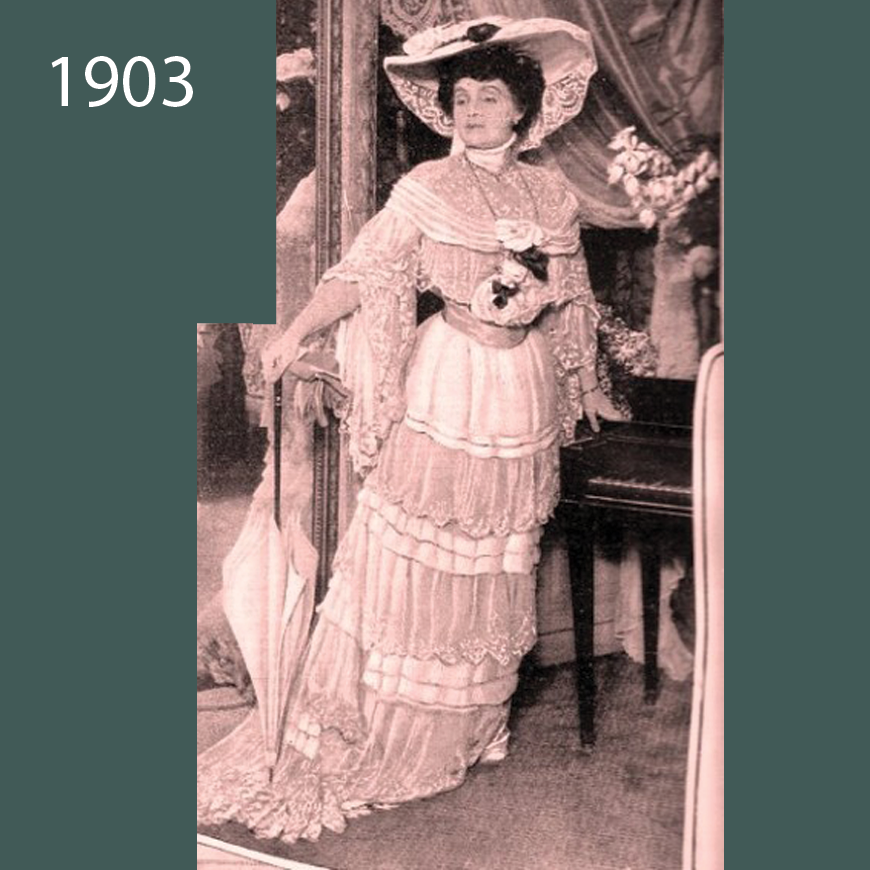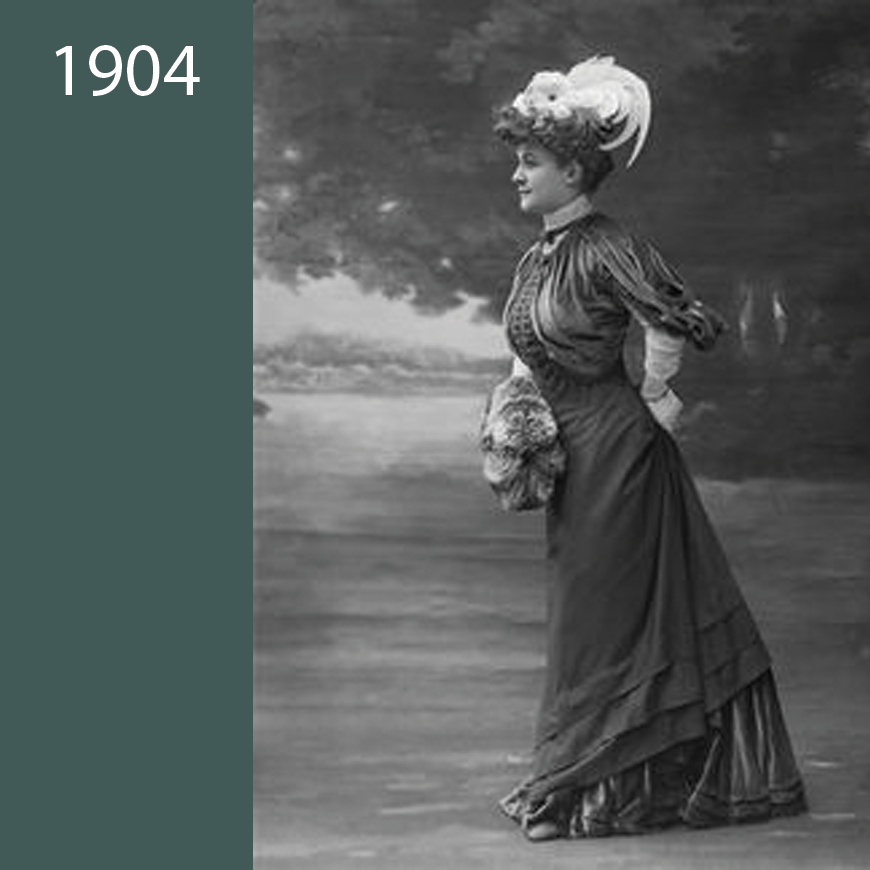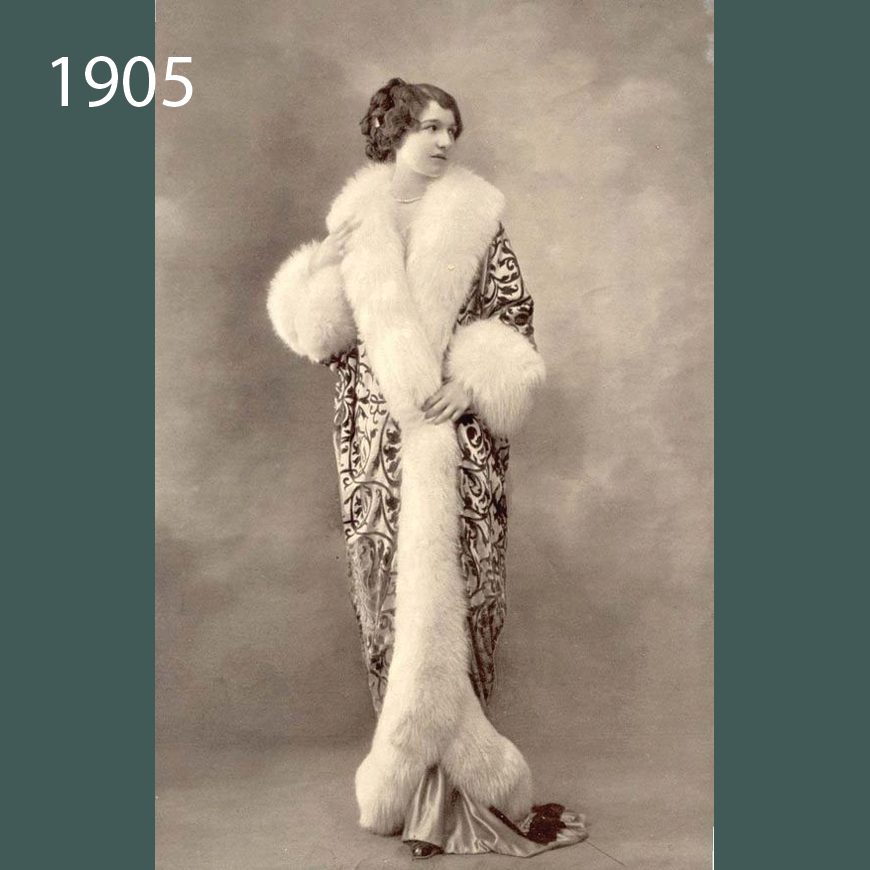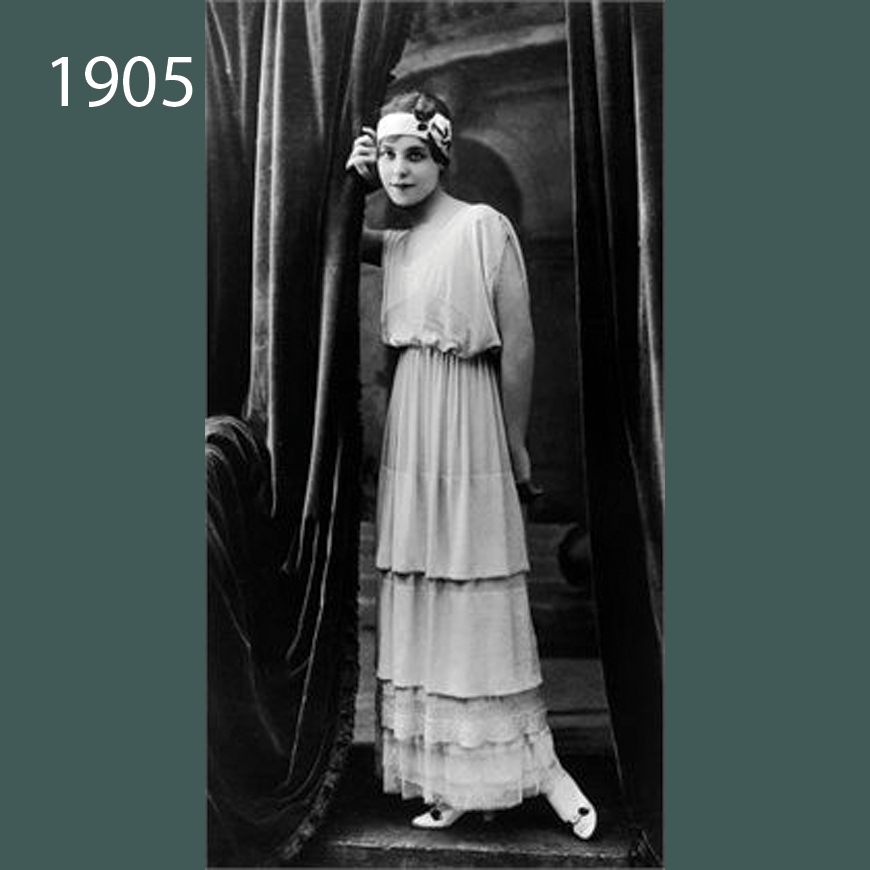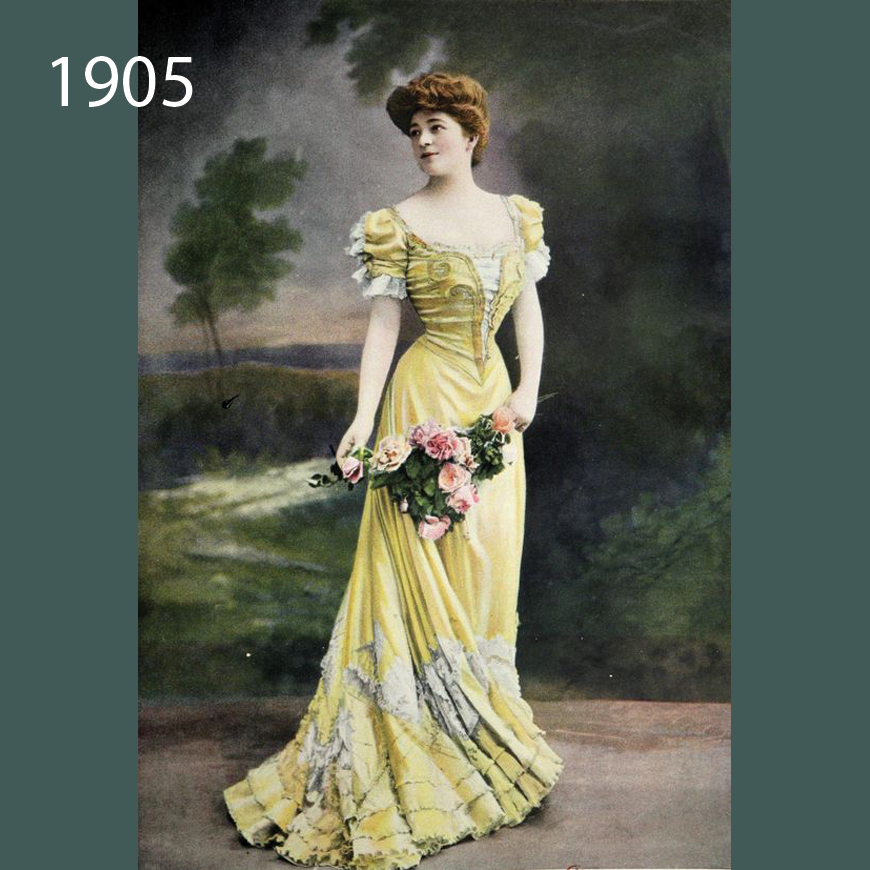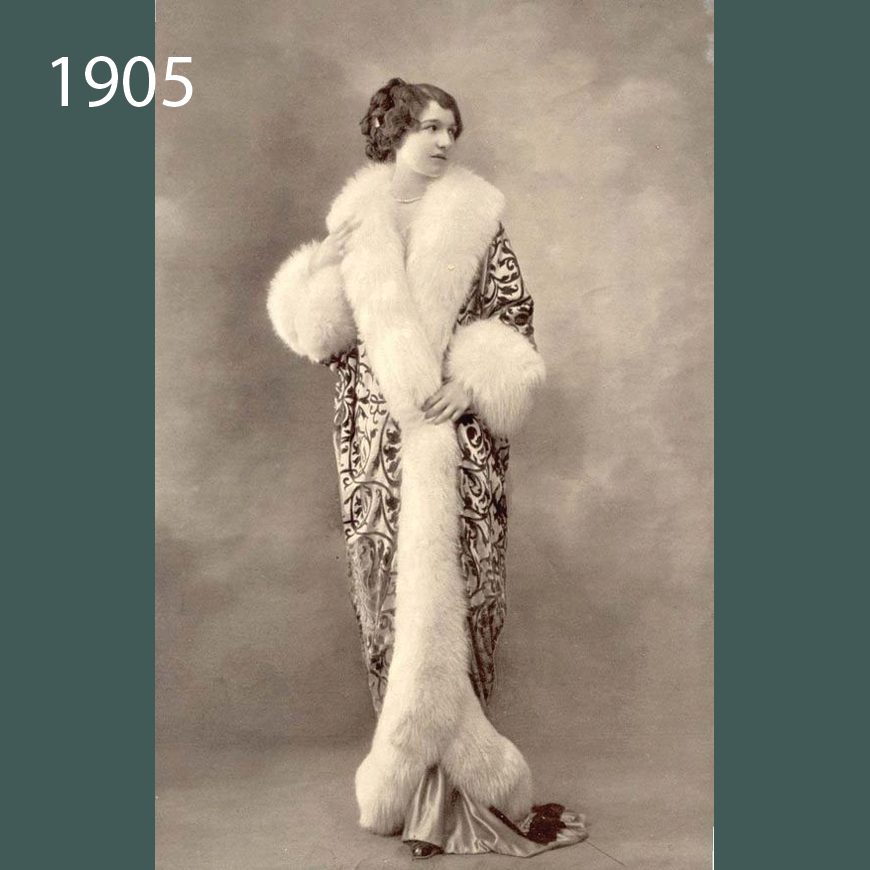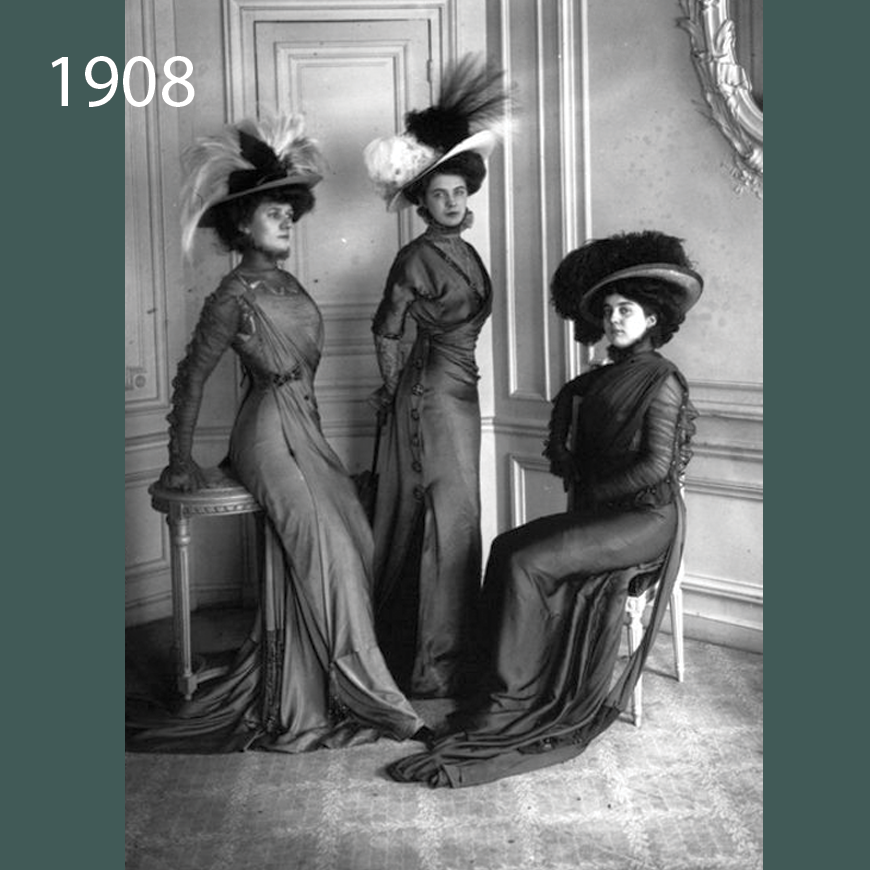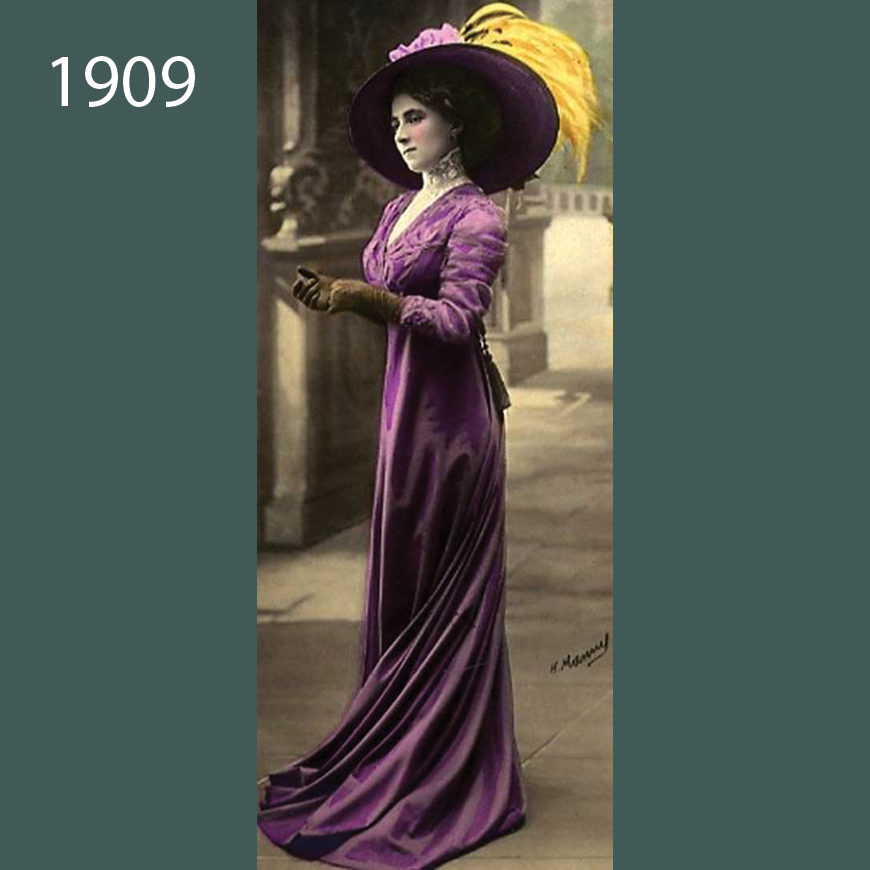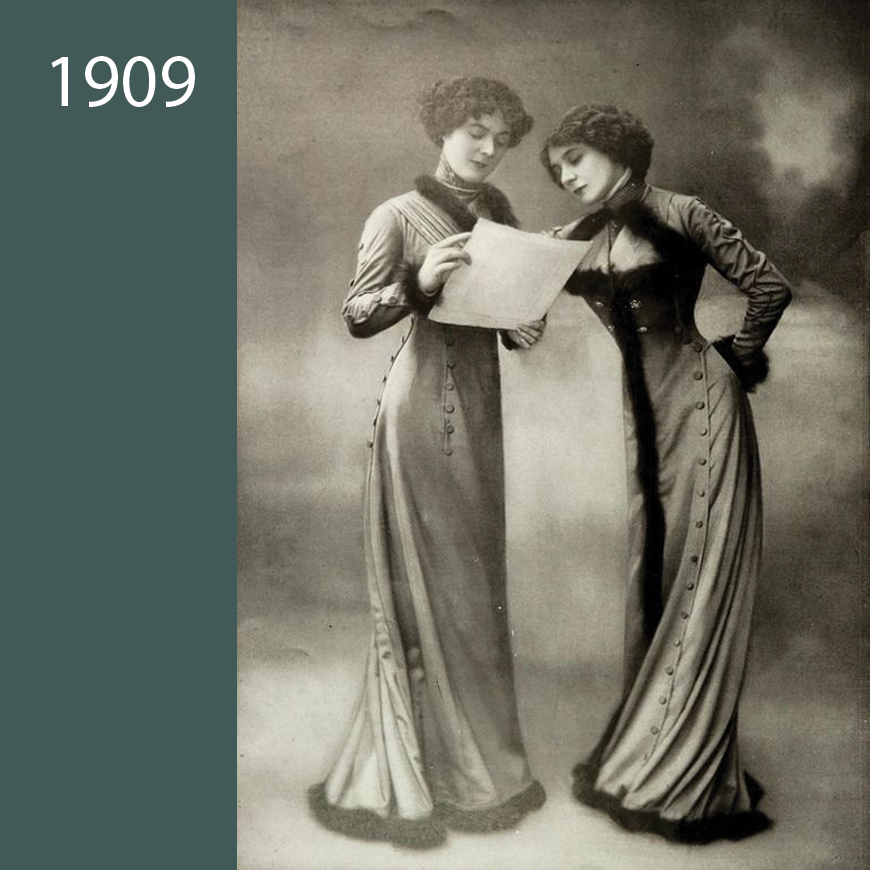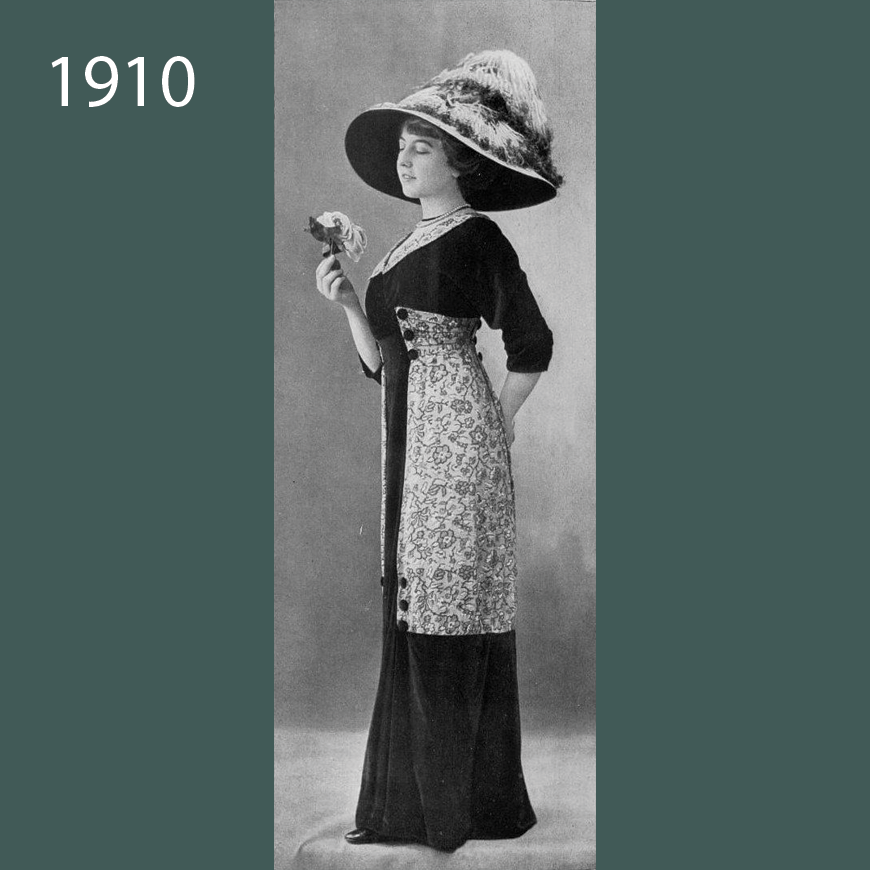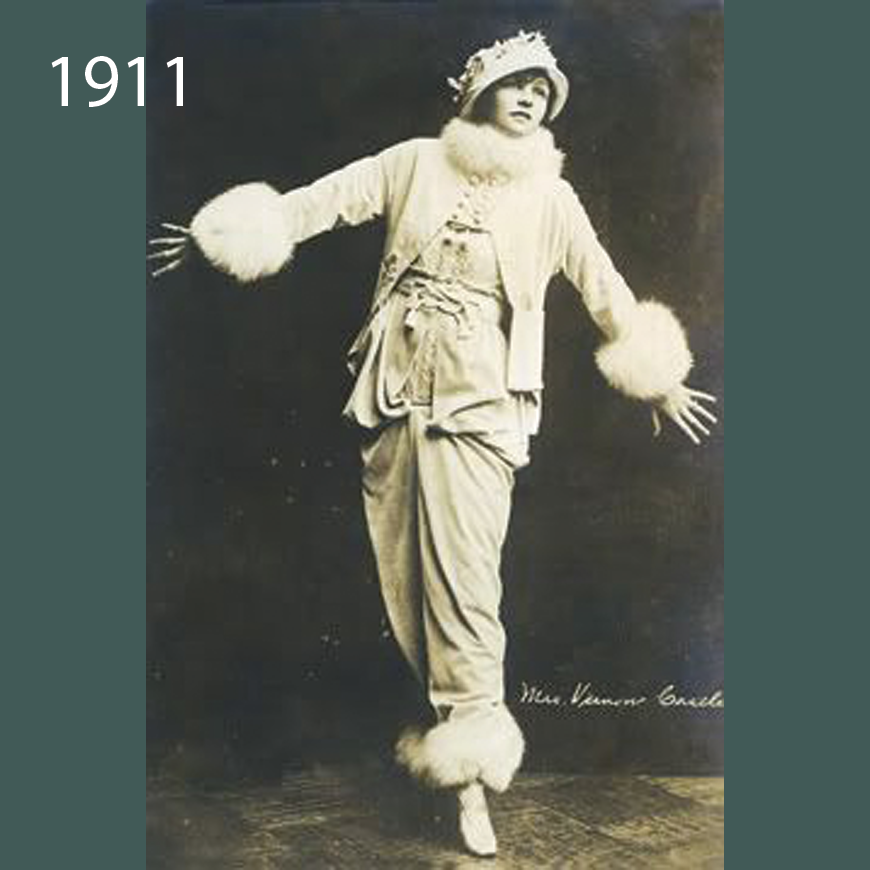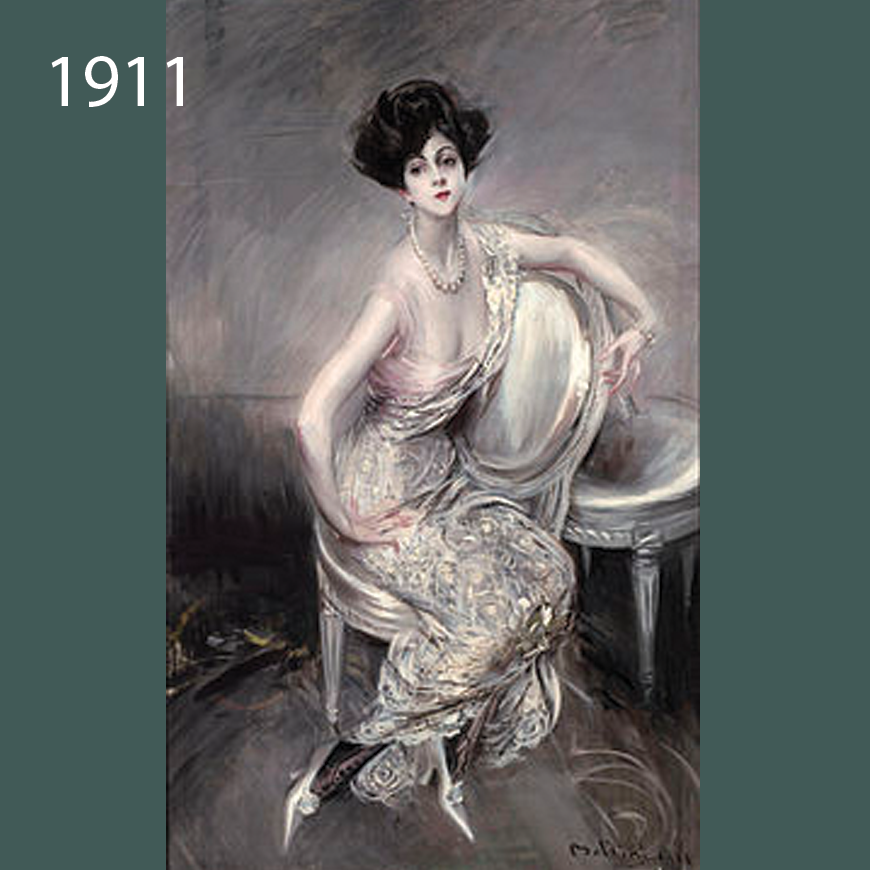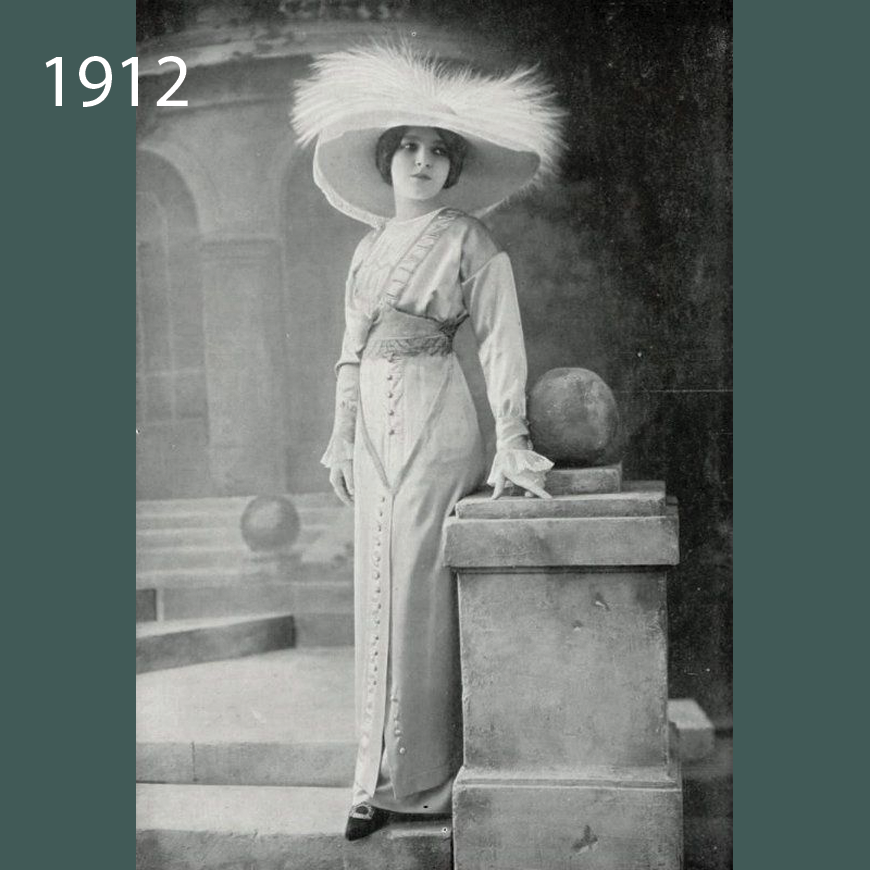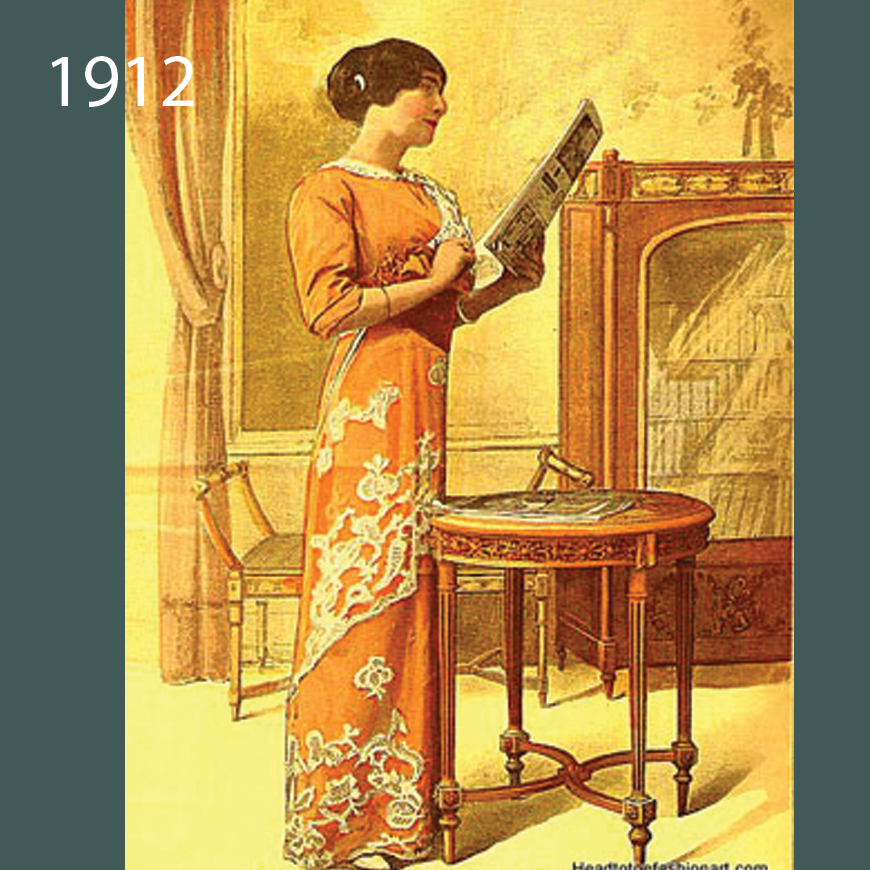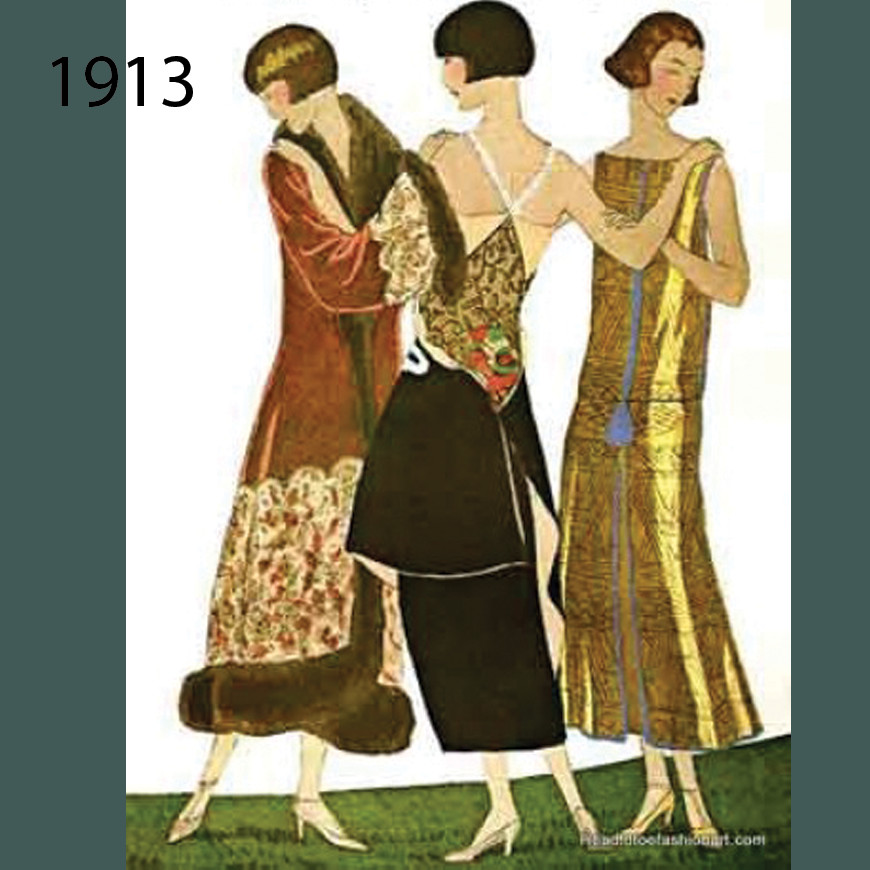 —— WORLD SITUATION ——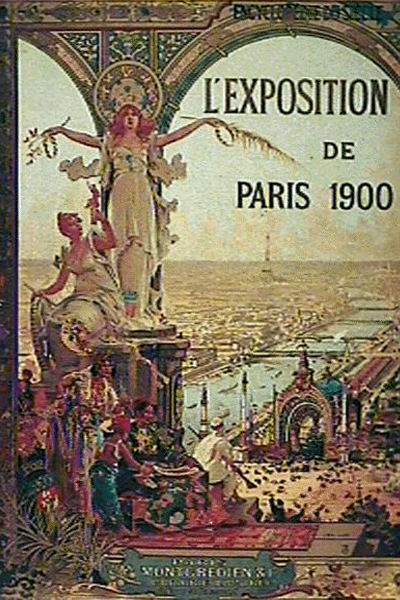 "La Belle Epoque" was considered a "Golden Age" in contrast to the horrors of war
  It was called the "Lost Golden Age" during World War I, as people looked back fondly at what they felt was gone forever
  The era is placed from the end of the Franco-Prussian war in 1871 until the outbreak of World War 1 in 1914
  Its notable years were 1890 to 1915, which places it as a "subcategory" within the Edwardian fashion era
  Occurring during the era of the French Third Republic, it was a period characterized by optimism, regional peace, economic prosperity, strength of colonial empires, & technological, scientific, & cultural innovations
The climate of the period, especially in Paris was that of the arts which flourished
At this time masterpieces of literature, music, theater, & visual arts were created & recognized worldwide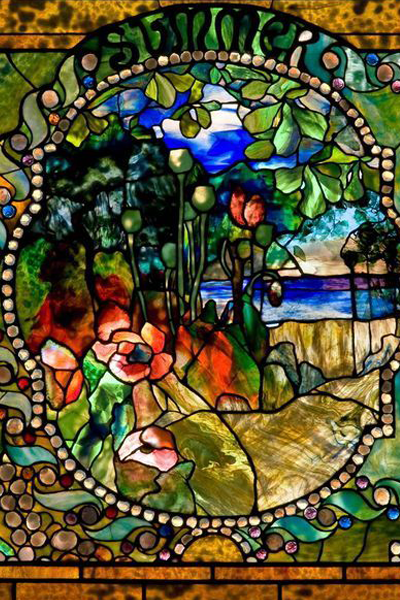 Cinematography brought tourists flooding to Paris in 1900 to follow a scenic trail of the "Exposition Universelle" which showed all the beauty of the world & France while demonstrating the innovations & technologies of the greater world
  Paris at the time offered many opportunities to spend money: luxury shops, art galleries, & art by such as Art Nouveau & internationally acclaimed masters from Academicism to Impressionism (which had just been recognized) to Symbolism
  In a world of conflict & the exchange of countries & power, France, & Paris in particular wanted to be known as a lasting symbol & place for the arts & beauty to last
  Reality in Paris included an underclass who never experienced much of the Belle Epoque's wonders & entertainments
  Poverty remained endemic in Paris' urban slums & in rural peasantry well past the era
  The "Dreyfus Affair" exposed the dark realities of French anti-Semitism & government corruption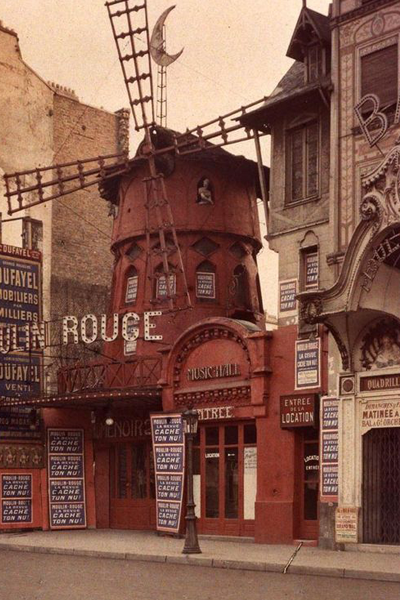 Conflicts between the government & the Roman Catholic church were regular
  Many of the artistic elite saw the "Fin de siecle" in a negative light
  Those able to benefit from the prosperity were drawn towards new forms of light entertainment
  Successful industrialists were called "nouveau riche" ("newly rich")
  The elite social class was called  "Tout-Paris" ("All Paris")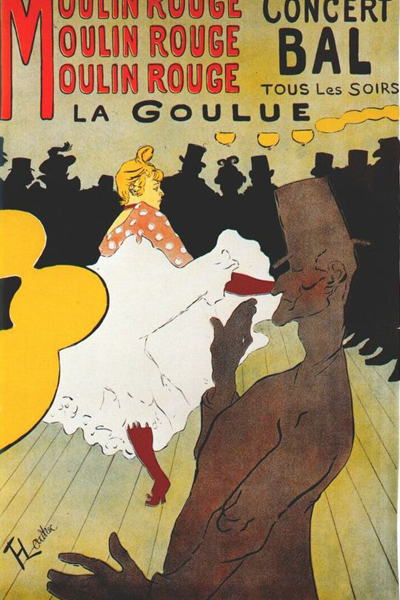 For these elite were the Casino de Paris which opened in 1890
 For the rest of society, entertainment was provided by caberets, bistros, & music halls
 The Moulin Rouge cabaret, Folies Bergere were key; opened at this time
 Burlesque performance styles were mainstream during "La Belle Epoque" in Paris
The can-can dance was popular, as illustrated by period artist Toulouse-Lautrec's iconic posters of the era

—— INTERESTING FACTS ——
In this "Golden Age" of "La Belle Epoque", there arose a new individual sense of identity in a time when the masses were leaning towards socialism in specific effort to reject the concept of privilege as the reason for a better life
  Suffrage was on the rise everywhere in the world, even though it would be a few more years before American  women got the vote
  Women, now in the work force, became more daring
  It was a time & place for moving picture shows with beautiful starlets & commercial beauty pageants parading women in public
  Women traveled & carried 18 trunks for a weekend as they had to change their clothes innumerable times a day
  It was a great time to be a Parisienne tailor, as quality & custom were in great demand
  If you spent a fortune on top fashion, you wanted to be seen by everyone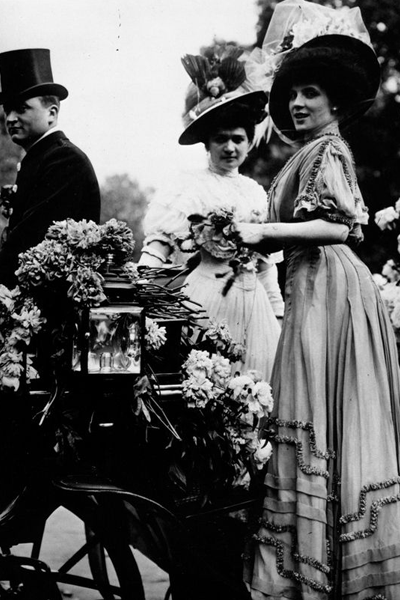 The high fashion could be seen parading down the Bois de Boulogne in France
  In 1897, fashionable women paraded up and down the halls of the Waldorf Astoria hotel in New York. Being tired of this, the owner built them their own fashion hall called "Peacock Alley" which is now a bar
  in 1904, the Floradora Sextette, a singing group, wore just petticoats for their performance in front of an extremely rich & influential male audience, & pulled those up to expose their legs.  They all married millionaires from the crowd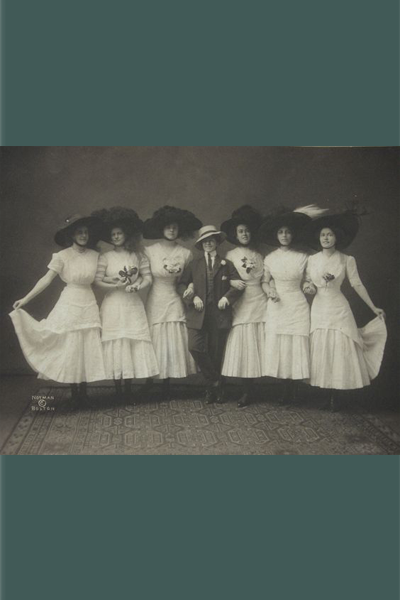 1910 was known as the "year of the neck", when it came uncovered from the high collars & Victorian & Edwardian restrictions
  Doctors were sure women would get sick baring their necks so much, but women loved the seductivity of low bodices & bare shoulders & kept them uncovered
  Showing so much skin, women worked hard to take care of it
  There were many odd pharmaceutical remedies for soft skin
  Because a pouty mouth was in fashion, stylish women entered public places while saying words that started with "P" to get the  lip shape pout right
  "Young Fashion" was born in this era with skirts trailing on the ground, corsets still tight, but there were no more "freak" fashions of excessive ornament, color, or style
  Everyone wore much the same

—— THE TRENDS ——
THE PERIOD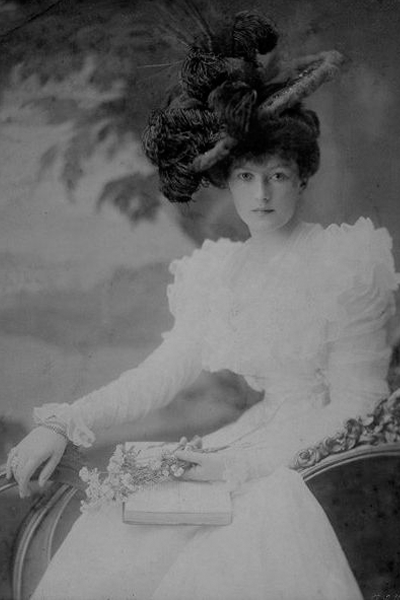 The "Grand Dame" of the Edwardian Classic Era would continue through this era until the advent of World War I
  In spite of continuing Edwardian trends of lace & "frou-frou", new, clean lines of fashion were rising
  Named by the French & translated loosely "The Beautiful Epoch"; "La Belle Epoch" was an era of beautiful clothes
  It was specifically designed & marketed for the very select few: the extremely rich or those who were privileged through birth
  It was embraced by royalty & political leaders
  The attempt was to capture the MOOD of an indefinable time of beautiful dress & luxury living for the few who could afford it
  This "feeling" was also meant to express women's place
  "La Belle" garments covered a wide variety of clothing from daily wear, tailored work wear to elaborate evening & formal gowns
  It did not include sports or active wear, except in providing outerwear warm or cool enough to be a good spectator, arrange flowers, or visit a farm to pet the lambs
  It differed from "Edwardian Classic" in that it was not influenced by the English King or the Prince of Wales, who also wanted nothing to do with it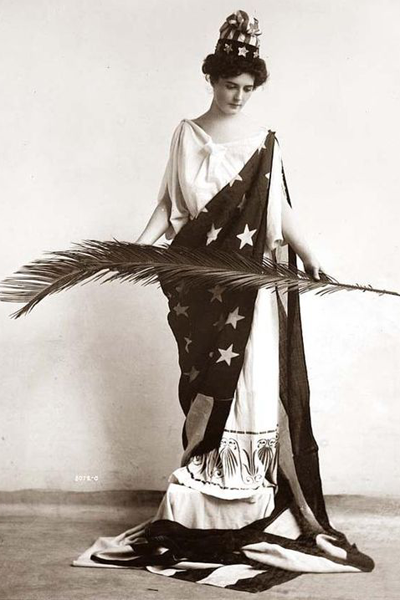 It was very separate from all the many other fashions of the day
  Clothes of the privileged were in tune with the elaborate fashions of the 1770's, while those of the masses were similar to what we would find today at a wedding or special event which are more evolution of Victorian or "Edwardian Classic" concepts
  The Edwardian era had officially begun in about 1895 with the S silhouette, when it suddenly changed & took a retro step back to the 1830's with balloon sleeves & nipped in waists
  Both Edwardian & "La Belle Epoque" evolved from the S shape to the princess line, high waist, & eventually the drop waist of the 1920's
   It is difficult to distinguish between them because they evolved similarly
  Edwardian was produced in response to demand, & in reaction to the "La Belle's" fashion leaders
  Edwardian leaned heavily on mass production, while "La Belle Epoque" was largely custom designed & tailor-made, although they used mass produced materials
   The main difference was that "La Belle" led the way from its pedestal in France, where design's intent was to evoke a mood

—— LA BELLE EPOQUE DESIGNERS IN ORDER OF INFLUENCE ——
Most representative of "La Belle's" period were the amazingly detailed & superbly constructed gowns featuring lace, cord work, applique, soutache, beading, tucking, & insertion – many times on the same gown
  Great "Haute Couture" houses of this golden era included Worth, Doucet, Lanvin, Boue Souers, Callot Soeurs, Paquin, Lucile, & Fortuny
  Each designer & Fashion House interpreted "La Belle Epoque" very differently, & yet all were considered part of the era
  Many of the fashion concepts we use today began as completely original designs from this era
POIRET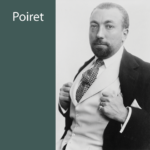 The retro 1830's look that had been popular with wealthy Edwardians, suddenly disappeared in favor of the revolutionary designs of Paul Poiret who was the most prominent fashion designer in Paris at the time
Poiret got his start working in the fashion house of Doucet, also famous in the era, when he sold 12 designs to one customer for his new boss
  Poiret then sold his sketches to other Paris couture houses, notably including Worth, Redfern, & Rouff
  His influence covered the entire fashion design market in Paris
  Poiret's concept was to change the feminine form by dismissing the use of corsets & eliminating layered petticoats
  Under Poiret's guidance & heavy marketing, the high boned collar disappeared & women's corsets were loosened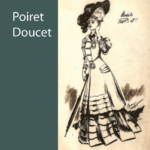 He introduced the first modern straight lined dress
  Poiret showed slim straight skirts, & insisted on few undergarments
  In 1902 he introduced the "corsetless chemise"  which was an immediate success with his clients, although light, corded corsets were still used by him in most projects
  Poiret had corsets made with much less structure so they no longer controlled the figure, but instead made it very smooth from bust to foot
  The silhouette was still rounded & sensuous with curves of bust & derriere, although bust & derriere were much less emphasized & outlined due to the lack of the controlling corset
  The new freedom allowed a higher waisted look which became the "Poiret Empire" waist line; reminiscent of the Napoleon influenced "Directoire" style that Alexandra had brought back as a retro-style to the Edwardians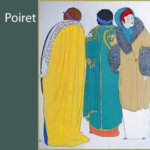 The Empire & Princess styles were common to both Edwardian & "La Belle Epoque"
  Typical of his style were full & rounded skirts made from soft fabrics that draped
  Skirts were often pulled in by a wide sash or cummerbund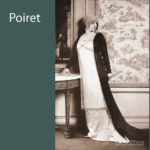 In this, the longer slimmer line of the bodice created a visual whole, but the goal was to emphasize the round, sensuousness of the wearer
  Poiret was controversial, & mostly young women who looked good in the long lean line embraced it
  Poiret integrated "orientalism" in dress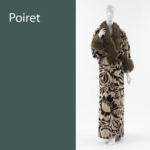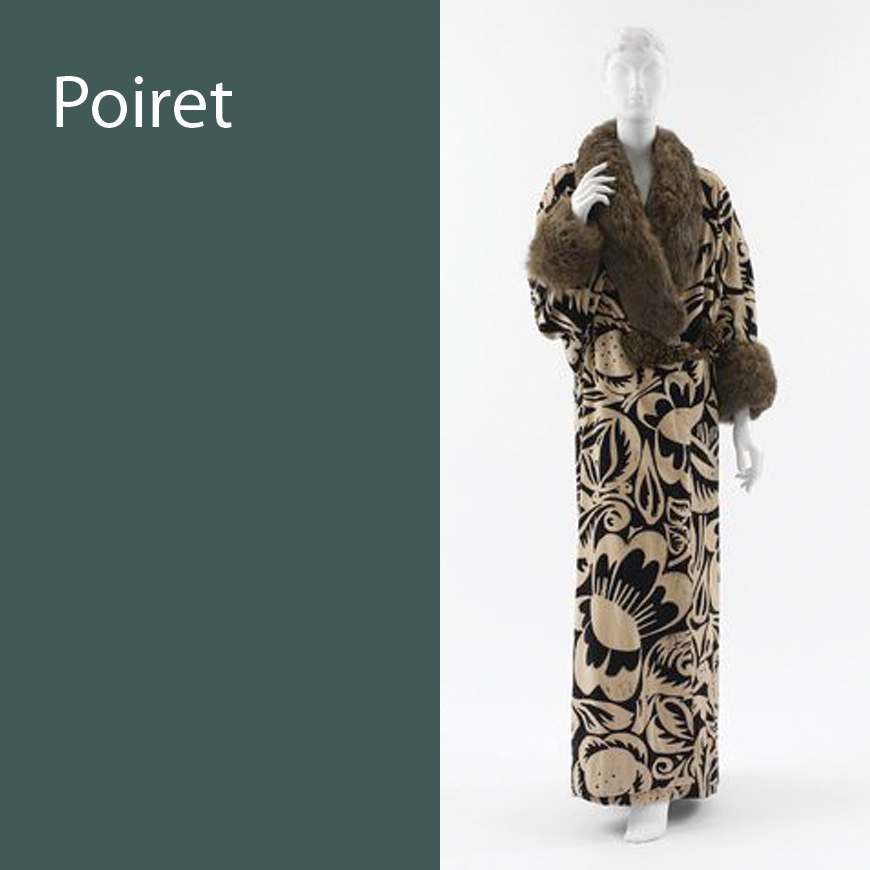 His fabrics, patterns, & colors integrated Asian design concepts with modern synthetically dyed fabrics & materials
  He did extensive research into ancient Sumerian, Persian, & Turkish costumes
  The simple shapes of kimono jackets, long tunics over trousers, & saris like long scarves can be seen from these influences as elements in his designs
  He had many successful & comfortable styles based on Turkish pants & tunics, designed for leisurely pursuits
  Poiret gave lavish costume parties so his customers would have reasons to buy lavish costumes
  Late in the era, Poiret invented a very straight lined "hobble skirt" which was impossible to walk in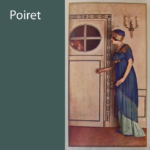 In response to complaints from women who could not move in it, he invented versions of the "hobble" with slits tabs at the bottom
  With the new latin dance craze hitting Paris, the split hobble skirt was worn at all the new clubs.  The "Latin Dance" version had very long slits
  Because of the natural forms & quality materials & construction, artists from the "Art Nouveau" movement depicted his designs in their paintings, sketches, & posters
 In 1913 Poiret was called up to fight for France.  He designed & built his own uniform
  The 1908 London Olympic games was Poiret's "peak performance" as it was THE social event of the century for showing off fashion
  Poiret's great failure was a perfume he called "Sang de France" ("blood of France")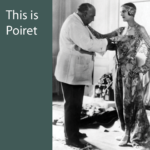 As 1914 approached, the graceful flowing lines of Poiret's "La Belle Epoque along with the puffed sleeve bosomy look of the Edwardians changed rather quickly to become the slope shouldered, shapeless dresses of World War I
WORTH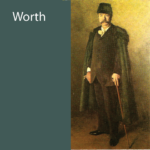 Though an Englishman, Charles Frederick Worth became world famous as a French designer
  He opened his first design house in 1858 on the Rue de la Paix, & it stayed open after his death under the ownership of his sons
  Young Charles had previously worked at 2 design houses in London, & got his reputation as a dressmaker working for Gagelin in Paris
  With Gagelin, he won commendations at the Universal Exposition in Paris
  While working with Gagelin, he supplied the wedding trousseau for Empress Eugenie of France, & was appointed Court Designer.  His success designing for Eugenie would give him a huge, wealthy, & noble clientele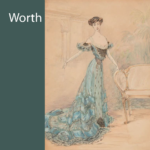 In the early "La Belle Epoque" era, Worth dressed leading performers of the day including Sarah Bernhardt, Lillie Langtry, Jenny Lind, & Nellie Melba
  Worth also created special event pieces such as masquerade ball costumes & wedding dresses
  He invented "Haute Couture" ("high fashion") which dictated there should be a "costume" for each different function
  Wealthy women of the time were encouraged by Worth to have at least 4 changes of "costume" per day, & many clients had these full wardrobes made by Worth
  Worth design clothes for much of Europe's nobility & wealthy Americans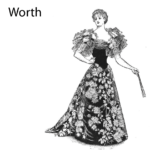 After a successful sale to the wife of the Austrian ambassador so she could attract the notice of the Empress of France, Worth became Court Designer for Russia, Italy, Spain, & Austria
  The Vanderbilts & Astors of America were favorite clients
  In the beginning when Worth was still in England, he cut off French clothing labels & sewed them onto his English made clothes, introducing the first designer labels
  His salon had special lighting that made his customers look beautiful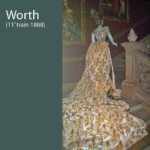 He focused on luxurious materials & exact fit
  Rather than let the customer dictate the design as had been the previous dressmaking practice, 4 times a year Worth would prepare several designs for the season, & display dresses on live models.  People would pick from those
  These were the first fashion shows
  Clients would make selections & have their measurements taken right there in the work rooms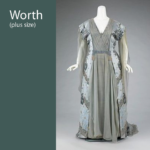 Worth designs were available to other dressmakers, clothing manufacturers, & department stores
  He developed the first wholesale structure for the clothing industry
  Worth also introduced changes in the way clothing was designed & constructed
  In the practice of mass-producing parts of a piece of clothing, Worth would then put each mass produced piece together in different ways; e.g. a sleeve would be produced in bulk quantity, & then used in different dresses to produce a different look each time
  Worth used beautiful & luxurious fabrics for his gowns, & trimmed them in rich decorations including fringe, lace, braid, & tassels made of pearls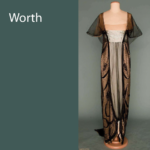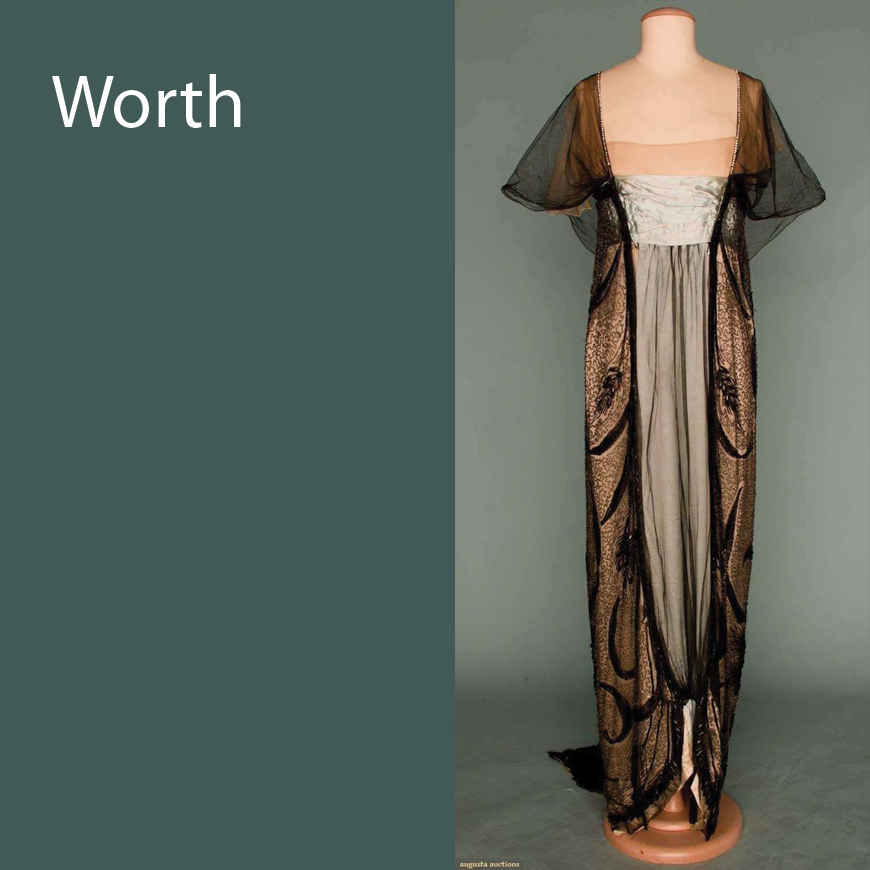 A major contribution was his shockingly short walking skirt which was ankle length
  Another key design was a princess gown which had no waist.  It hung simply & straight in the front while draping with pleats in the back
  Reminiscent of the 1700's robe a l'anglaise & robe a la polonnaise, he claimed this was entirely of his own invention
  Worth's son, Jean-Philip became a talent in his own right, & Worth's successor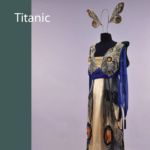 Jean-Philip took design to yet another exciting stage when Norwegian royalty wore & marketed his gowns
  Every Jean-Philip gown overflowed with rich silk fabric, trimmings of intricate embroidery, ruffles, frills, & floating fine silk tulle
  White & gold were Jean-Philip's favorites
  As he evolved, Jean-Philip removed the excessive ruffles & frills to favor rich fabrics which were shown off in flattering outlines
CALLOT SOEURS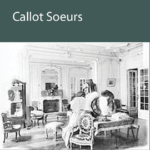 "Callot Sisters" were taught by their mother who was a lace maker
  Sisters Marie (Gerber), Marthe (Bertrand), Rgine (Tennyson-Chantrelle), & Josephine (Crimont) opened their fashion house in 1895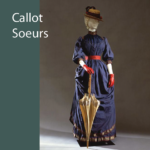 The eldest sister Marie was trained in dressmaking, having worked for prestigious Parisian dressmakers Raudnitz & Company
  Marie was the company manager
  The sisters began their business by working with antique laces & ribbons to enhance blouses & lingerie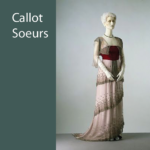 Their success led to expansion into outer clothing
  In 1900 they were featured at the Paris World's Fair.  At that time they had a staff of 200 & did 2 million francs per year in sales
  By 1901 they had tripled their workforce & doubled their sales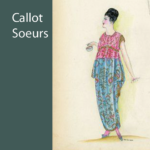 They were the first to introduce draping on live models
  Les Soeurs specialized in designing exotic evening gowns, capes, day wear, & feminine lingerie
  Their work was inspired by the elegance of the 18th century, along with Asian influences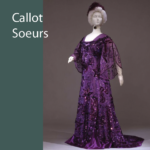 They incorporated tightly corseted & pointed waists of the 1700's, with wide hoop skirts, panniered skirts, & pretty floral designs
  These gowns were usually made from pastel colored tulle, antique fabrics & lace, & rich brocades
  The Sisters were the first to use silver & gold lame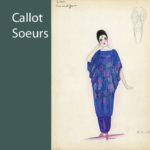 During the 1910's & 1920's, their delicate & exotic evening dresses were popular with actresses & high society women
  The Callots introduced a cap named "Le Roi de Bacchante"("King of Baccus").  It was draped out of wine colored silk & embroidered with metal threads of different colors & design
  They also made evening coats with Russian influence they named "Petrograd" & "Grand Duke Nicholas' Day"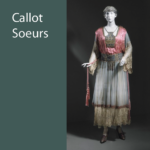 Early tea gowns were made by La Soeurs of silk, chiffon, & organdy.  These were multi-layered in pastel tones & trimmed with costly antique laces
  In 1914, they introduced the shirtwaist dress
  The Sisters conceived dresses with design & embellishment from Asia & Africa. Some were called "robes pheniciennes"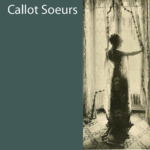 One of Madame Gerber's innovations was to combine different design modes into one garment; e.g. a kimono sleeve might be used with an Algerian burnoose or a Western dress
  Their lingerie was ultra feminine in gossamer silk embellished in bands of exquisite delicate lace, ribbons, & bouquets of silk flowers
PAQUIN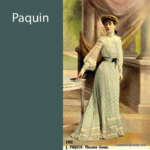 In 1890, Jeanne & Isidore Paquin opened their "Maison de Couture" ("House of Style") on Rue de la Paix in Paris, next door to the House of Worth
  Jeanne was in charge of design, & Isidore ran the business
  She was called at the time "Queen of Haute Couture" as she was a pioneer in a male-dominated industry.  She was the first woman awarded the Legion d'Honneur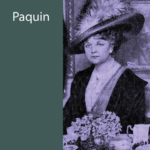 Initially Jeanne favored pastels, but moved quickly to strong colors like black & her signature red
  Her early evening gowns were very feminine & pastel
  Black had traditionally been the color of mourning, but Jeanne made it fashionable by blending it with vividly colorful linings & embroidered trims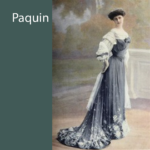 Paquin enjoyed the use of color in design & was good at combining contrasting colors & fabrics
  She excelled in combining silk or chiffon with fur on evening gowns
  In 1900 Jeanne was instrumental in organizing the Universal Exhibition in Paris, & was in charge of the Fashion Section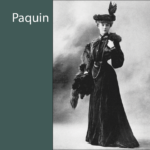 Her designs were featured prominently there, & she created a mannequin of herself for the display
  She was the first couturier to send models dressed in her apparel to public events such as operas & horse races for marketing & publicity
  Collaborating with famous illustrators & architects, she marketed heavily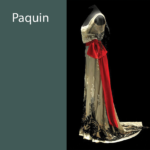 Despite her publicity, Paquin was & remains today in the shadow of other designers of the era, particularly Worth & Poiret
  Some believe this is because she was a woman, but others believe it was because she had a "tendency towards moderation"
  Paquin made clothing that appealed to a very large group of customers, particularly in the US where she was called "the most commercial artist alive" by the "New York Times" in 1913
  She was inspired by "women in the street", & wanted to design for more types of customers, & to respond to what her customers wanted rather than dictate trends & push exotic styles for just the wealthy or elite
REDFERN & SONS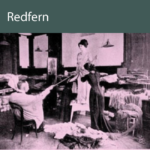 John Redfern started out as a tailor in 1855 & followed in the footsteps of his father, also John, who owned a specialty clothing shop in Cowes, England
  With support of his sons Ernest & Charles, John II opened tailoring houses in London & Paris in 1881, followed by two shops in New York City in 1884 – one for tailoring & one for furs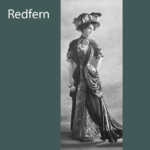 The Redferns are credited with making tailored clothing chic for women
  In 1871 Redfern expanded its tailoring business to include design & sale of silk dresses & mourning clothes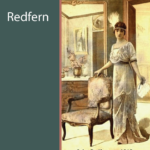 Garments for women who rode, played tennis, or went yachting remained their specialty
  Although intended for specific sporting purpose, Redfern garments were increasingly being adopted by women for every day wear by influential clients
  In 1879 the House of Redfern created a simple traveling dress for Lillie Langtry, the noted beauty & popular actress.  She was nicknamed for her birthplace in Jersey, & the name stuck to the dress as well
  The Jersey was widely copied & sold as the favorite of the Redfern line for many years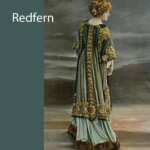 Redfern Ltd was credited with helping popularize the high-waisted "Grecian" style of 1908
  By the 1910's, the House's designs were illustrated in magazines alongside those of Cheruit, Doeuillet, Doucet, Paquin, Poiret, & Worth
  In 1916 Redfern created the first women's uniform for the Red Cross
LUCILE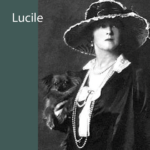 Lucy Christiana, Lady Duff-Gordon was a leading British fashion designer who worked under the name "Lucile"
  The first British-based designer to achieve international acclaim, Lady Duff-Gordon was an innovator of couture style & known as a public relations agent
  After a divorce in 1890, she started the business to support herself & her daughter, & named it after herself
  She was self taught, & her sketchbooks show she was not very good at drawing, but knew how to use color
  She created the "mannequin parade", a precursor to the fashion show of Worth, where she trained professional models to dance on stage for clients while wearing select garments she wished to sell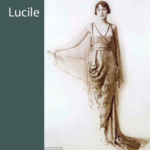 These performances were theatrically inspired, by invitation only at tea time, & complete with stage, curtains, mood-setting lighting, music from a string orchestra, souvenir gifts, & printed programs
  Lucile creations can be recognized by their "monobosom", tiny waist, & exaggerated behinds
  The House offered simple, smartly tailored suits & daywear, but this was not her claim to fame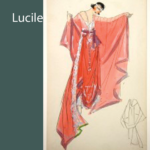 Lucile's notoriety began when she strayed from the standard of the S corset, & introduced liberating slit skirts & daringly low necklines
  She used less restrictive corsets, & promoted alluring & pared-down lingerie
  Lucile's lingerie was famous.  It was luxuriously layered & draped in soft fabrics of blended pastel colors, often accentuated with sprays of handmade silk flowers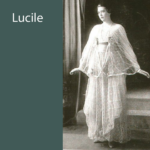 Super-rich wives of the arriveste flocked to Lucile's salons not only for dresses, but for instruction on how to walk, dress, act, & speak as if they had been born to the privileged life their husbands had acquired
  She dressed society's matrons, their daughters, & their husband's courtesans
  Later in life she said she believed her success was due to her instinctive ability to design a gown to suit the personality of its wearer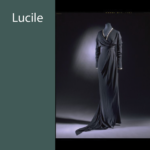 She was quite versatile in achieving seductive tea gowns, dainty debutante dress, & sophisticated styles that looked like "wickedness" defined
  Lucile's Maison salon had fitting rooms in Hanover square which were a part of a luxurious private house furnished in classic style where clients could relax among elegant accessories which complemented the clothes she was presenting to them
  The lingerie boudoir had an ornate gilt bed that was once owned by Marie Antoinette
  "Emotional Gowns" were popular innovations by Lucile.  These were dresses given descriptive names influenced by literature, history, culture, & psychology based on the personalities of her clients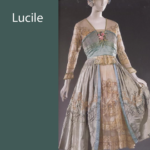 Gowns were given luscious & provocative names like "When Passion's Thrall is Over", "Red Mouth of a Venomous Flower", & "The Sighing Sound of Lips Unsatisfied"
  Like many coutiers, Lucy Duff-Gorden designed based on the principles of the human form
  Well known Lucile clients, many from early film & stage, included Gertie Millar, Gaby Deslys, Billie Burke, & Mary Pickford
  Lucile costumed many theatrical productuctions including the London premier of "The Merry Widow" in 1907, the Ziegfield Follies revues on Broadway from 1915 to 1921, & the DW Griffith silent movie "Way Down East" in 1920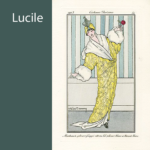 Her fashions were very often featured in newsreels of the 1910's & 20's, & she appeared on her own weekly marketing spot on the British newsreel "Around the Town"
  Lady Duff-Gordon was on the Titanic ship when it sank in 1912.  She was on the first life boat to leave the ship, which held only 12 people when there was space for 40.  Tabloids of the time speculated the Duff-Gordon's had bribed the crew to let him on ahead of women & children, & to not go back & pick people out of the sea, but the claim was dismissed in court
DOUCET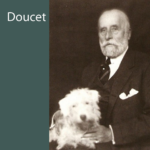 Jacques Doucet was born in Paris to a family already in the garment business
  His clients were grand noblemen & Parisian aristocrats including Charles X of England, & Louise, Phillippe, & Napoleon III of France
  In 1871, Jacques opened a Salon selling lady's evening gowns made of lace, silk ribbons, flowers, feathers, braid, beadwork, & embroidery
  He used rare gros point de Venise lace for entire dresses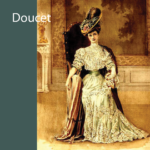 His ensembles were romantic & opulent; reminiscent of 18th century paintings
  A typical Doucet ballgown would have fabric of the finest quality, extremely delicate & dramatically embroidered artwork & a seductive, quiet silhouette
  Poiret worked for Doucet
Doucet moved to the middle of "Haute Couture" in the late 1870's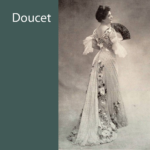 His focus was on theater, where he found Sarah Bernhardt & Edith Wharton, who were also customers of other top designers
  His greatest innovations were for actresses Sorel, Rejane, & Bernhardt, for whom he designed her famous white costume in "L'Aiglon"
  For these theatrical works he reserved a particular style which consisted of frills, sinuous curving lines, & lace ruffles the colors of faded flowers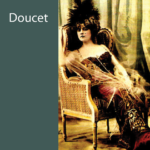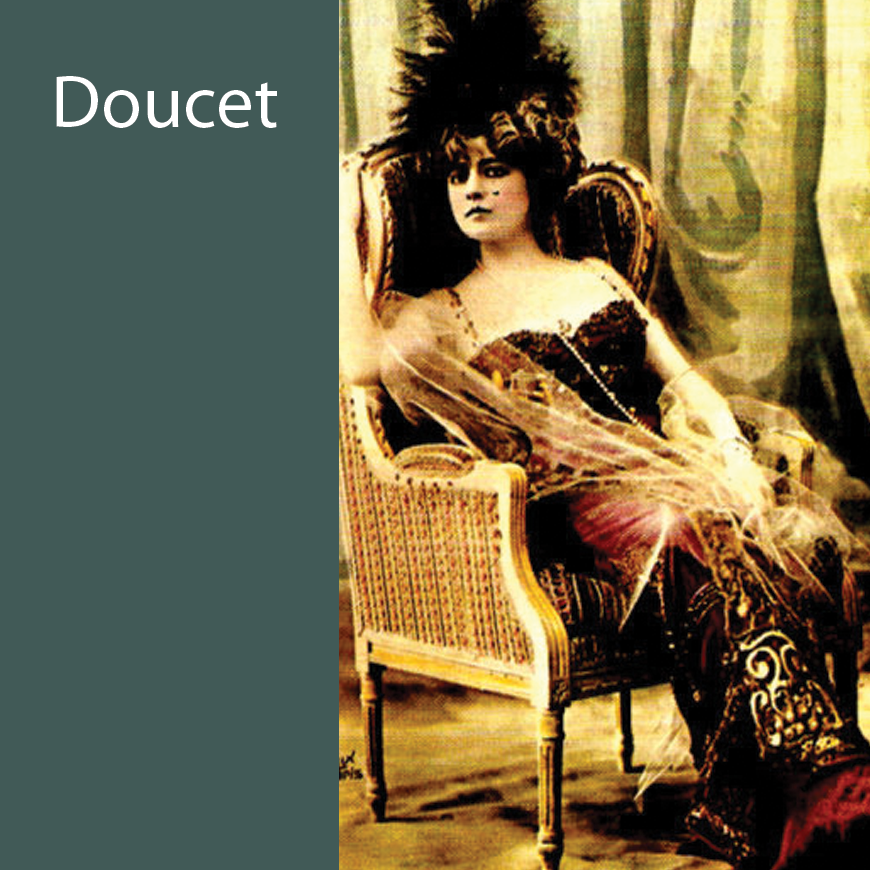 Actresses often wore their character costumes off the stage for daily life
  Jacques was first & foremost in his life a connoisseur of art
  His passion for the refined & exquisite overflowed his dealings with fashion, making him one of the finest French couturiers during the "Belle Epoque"
  He did not play the marketing "tricks" of his peers
  He believed the quality of the design & construction should sell itself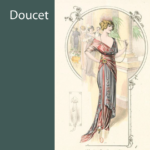 Doucet valued dignity & luxury above novelty & practicality, so he faded from popularity in the rise of fads during the 1920's
MARGAINE-LACROIX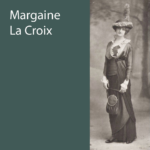 Jeanne Margaine-Lacroix is of particular note because she shocked the world & had huge media publicity at the time
 She scandalized the world introducing a new, figure hugging line of dress
While the Aesthetics & Reformists worked to be rid of the restrictive corset, they had maintained modesty of some sort by either making voluminous drapes to subtley show the figure in a sensuous way, or used comfortable undergarments
La Croix sent live mannequins wearing the daring gowns to the racetrack at Longchamp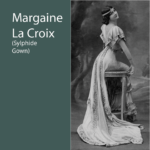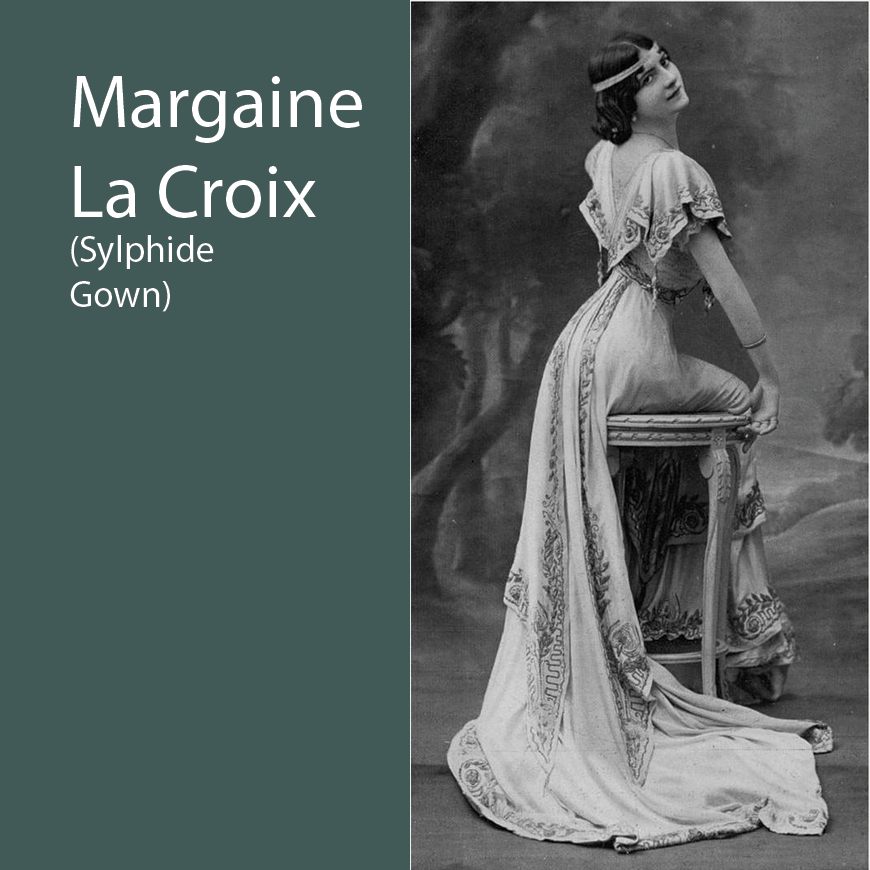 This caused the scandal
There were no corset & no undergarments in the La Croix "sylvide" gown series
They were very simple & artfully draped
The gowns were a blend of many former styles such as Regency & contained many concepts of the Worth flowing trains, but all without stays or corset, so the shape was dependent on the wearer's body
At the time, "Sylvide" gowns were considered obscene, but they were in great demand among all who solicited La Belle Epoque designers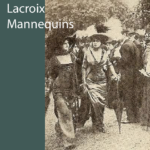 The form was achieved through careful biased seaming that actually held the body tight (similar to the future girdle)
The technique was used in the 1930's for "Mae West"
She also developed day wear with light slip undergarments
Margaine inherited her Paris fashion house from her mother
ROUFF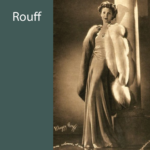 Maggy Rouff began as a designer in the House of Drecoll in Paris in 1902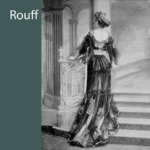 Her parents owned both the French and Vienna branches of the store
Early in her career she was known for her understated sportswear
Later her fame was in feminine ruffles, shirring, & bias cut on all garments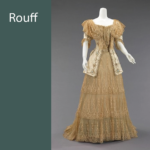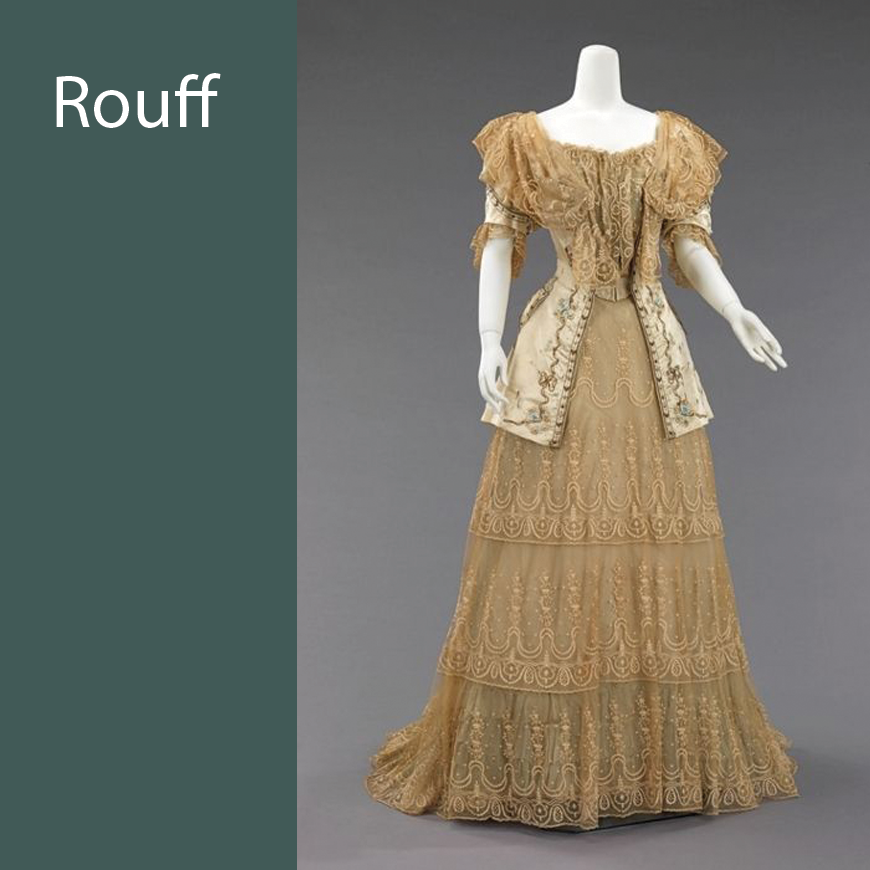 LA FERRIERE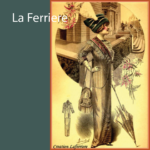 Madeleine La Ferriere had a fashion house established in Paris in 1869
She was of equal standing as far as type of clientele & volume of business to Doucet & Paquin
She was lesser known because her clientele was almost entirely royalty or actresses
Queen Maud of Norway was her greatest client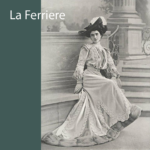 Maud had closets & closets of La Ferriere gowns
Maud was the daughter of Princess Alexandra & the granddaughter of Queen Victoria of England
Princess Matilde & Empress Eugenie of France were also important clients
She was often noted on the pages & cover of "Les Modes" & other influential fashion magazines of the day
La Ferriere was known for great attention to stitching & detail work with her trim
Her actresses stood out on stage because of the copious amounts of lace that were embroidered with beads, sequins, & diamante
She was known for long draping skirts & flowing trains
LANVIN
Jeanne Lanvin was born in Paris the eldest of 11 children
She was apprenticed as a milliner at the age of 16 in Paris
She was then trained by Suzanne Talbot in 1889 in her high fashion house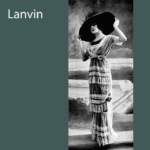 In 1909 she joined the "Syndicat" (guild) officially making her a professional coutierreShe designed & made clothing for her daughter who was present in the shop, & the wealthy clients of the shop noticed them
The mothers had her make childrens' clothing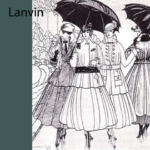 Soon Lanvin was making the clothing for the mothers too
Word of mouth spread to the mothers of wealth & nobility
Her clientele came to include highly influential women & royalty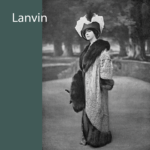 By the 1920's, Jeanne owned a dye factory in Nanterre, France
She had shops selling home decor, menswear, furs, & lingerie as well as women's clothing
Lanvin is best known for her signature perfume fragrance "Frangrance Arpege"
OTHER NOTABLE DESIGNERS
 There were many other designers not noted here, including many French men & women
While La Belle Epoque was technically a French movement, designers from around the world embraced it & contributed
Italian, American, Swedish, German, & British designers contributed to the high fashion of the day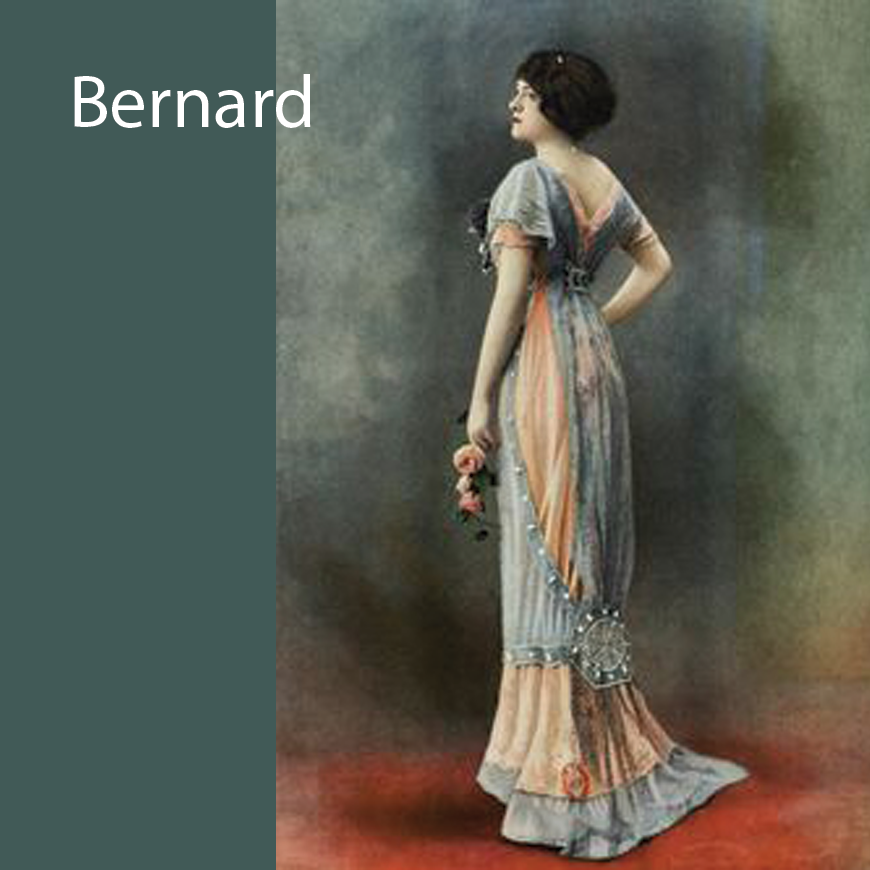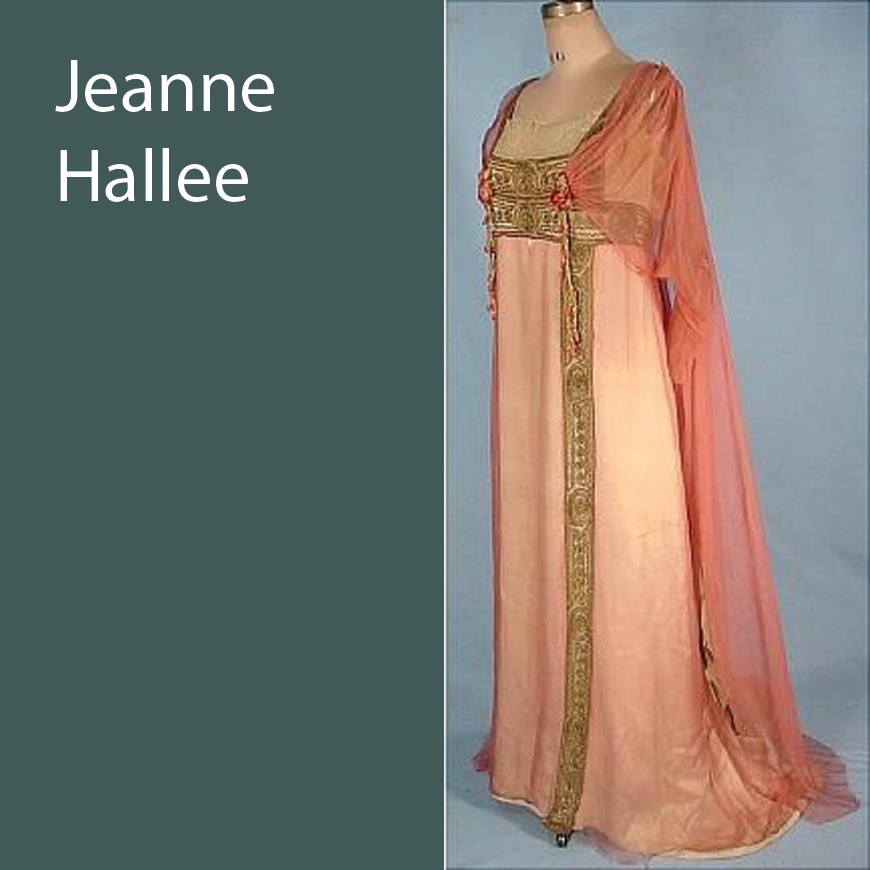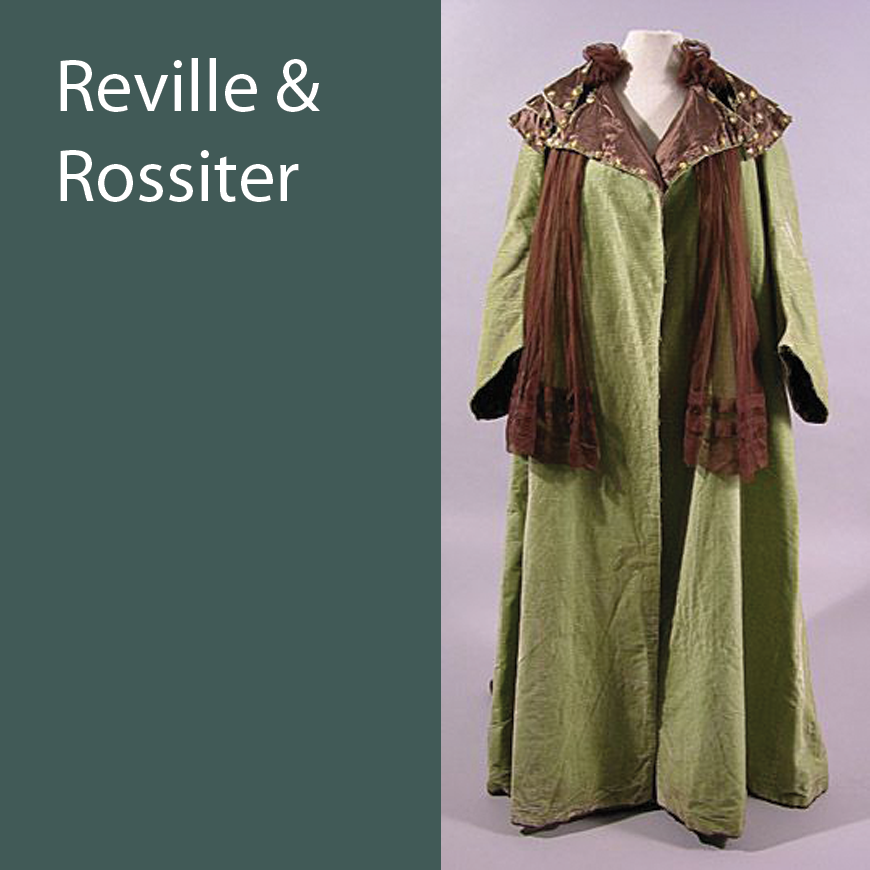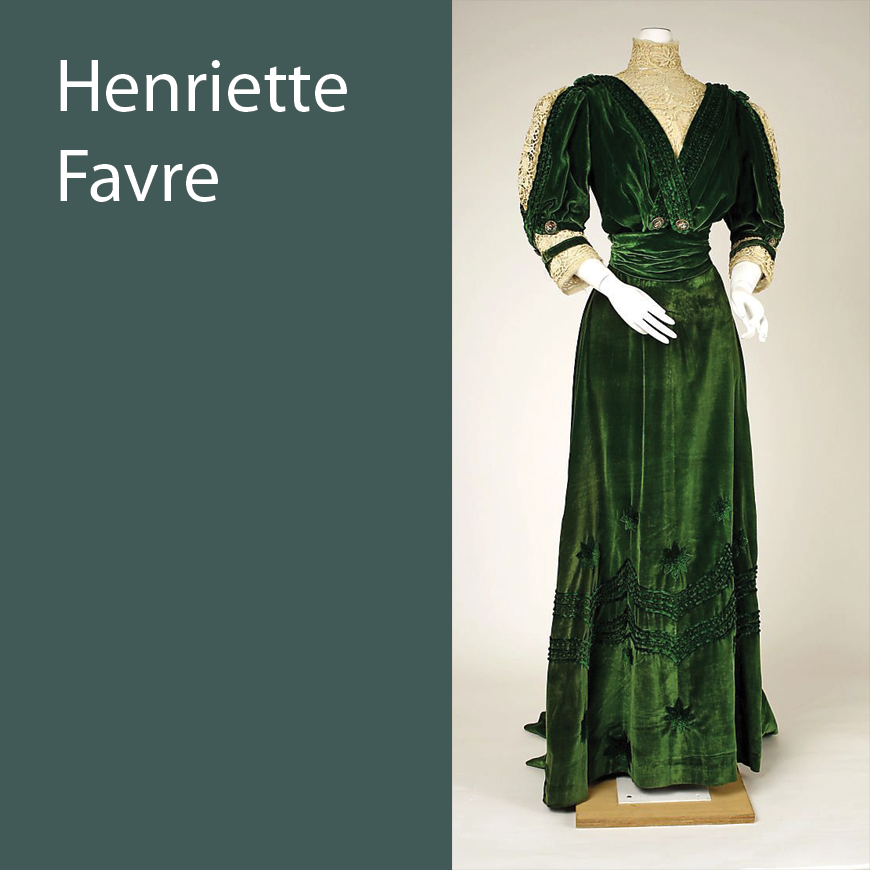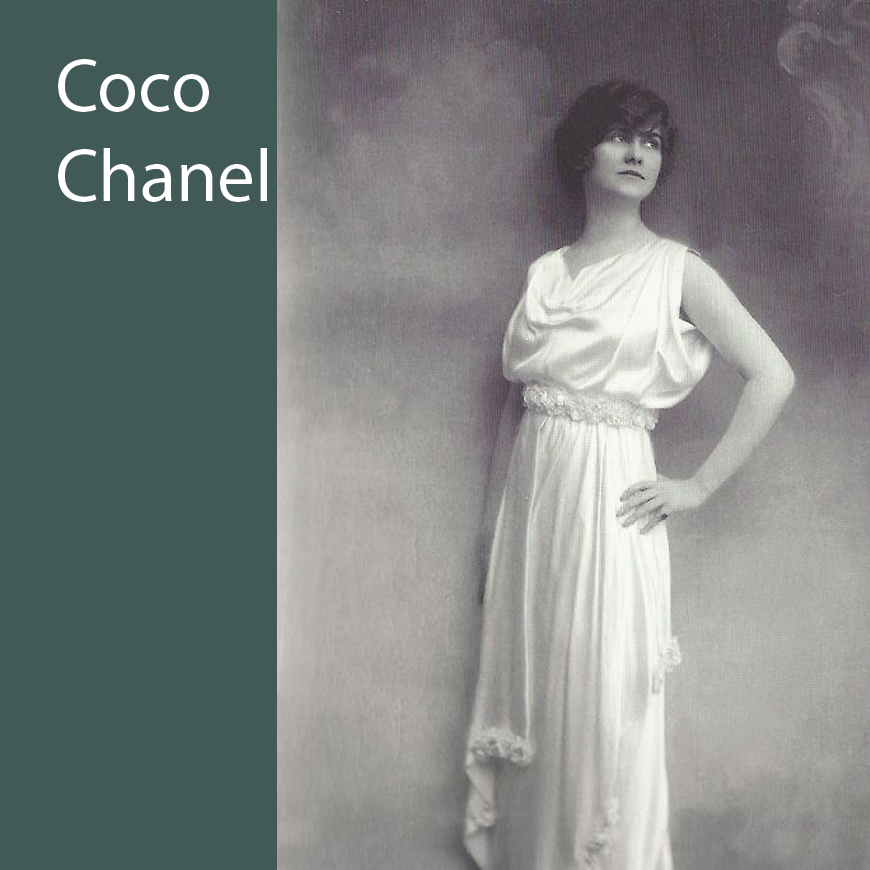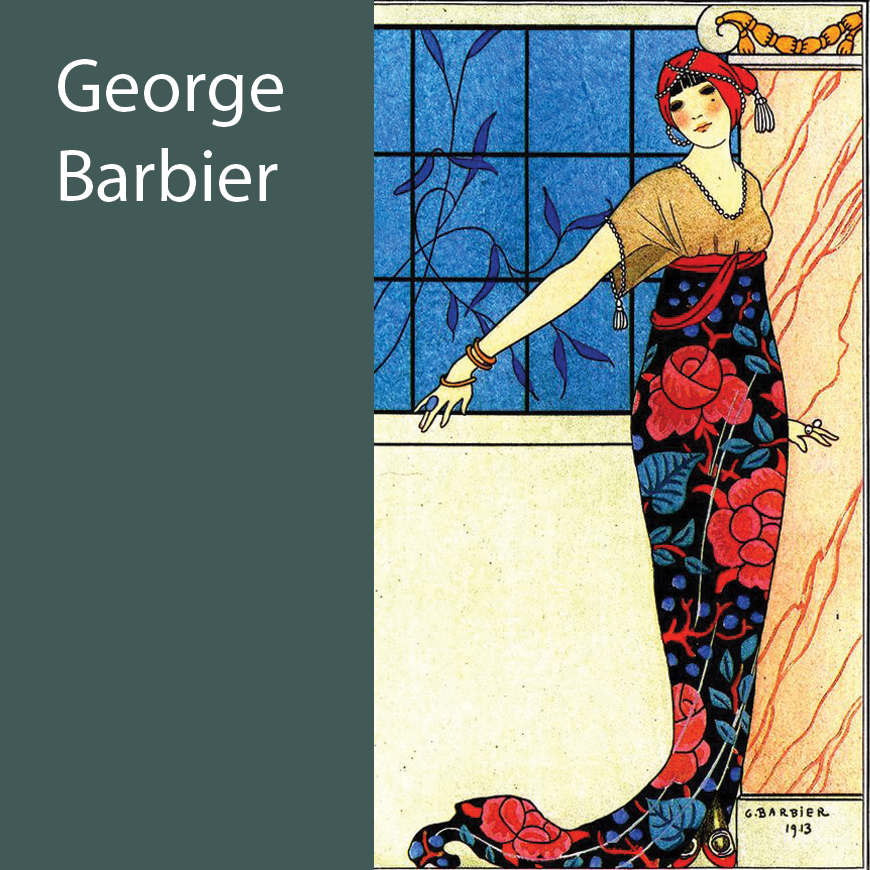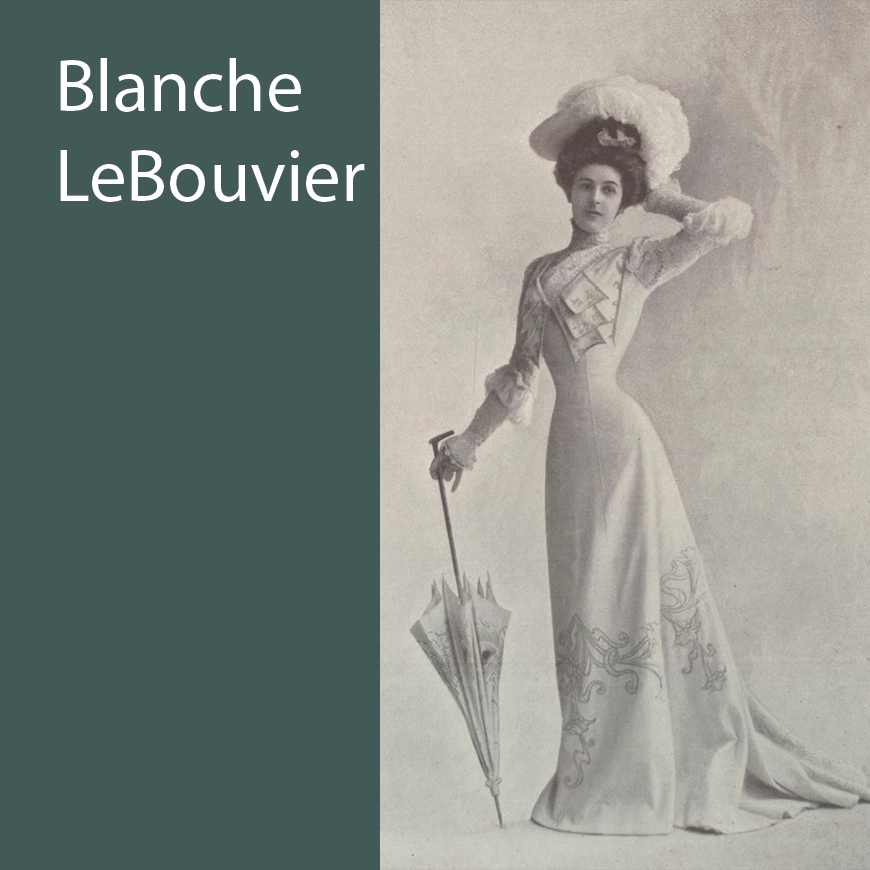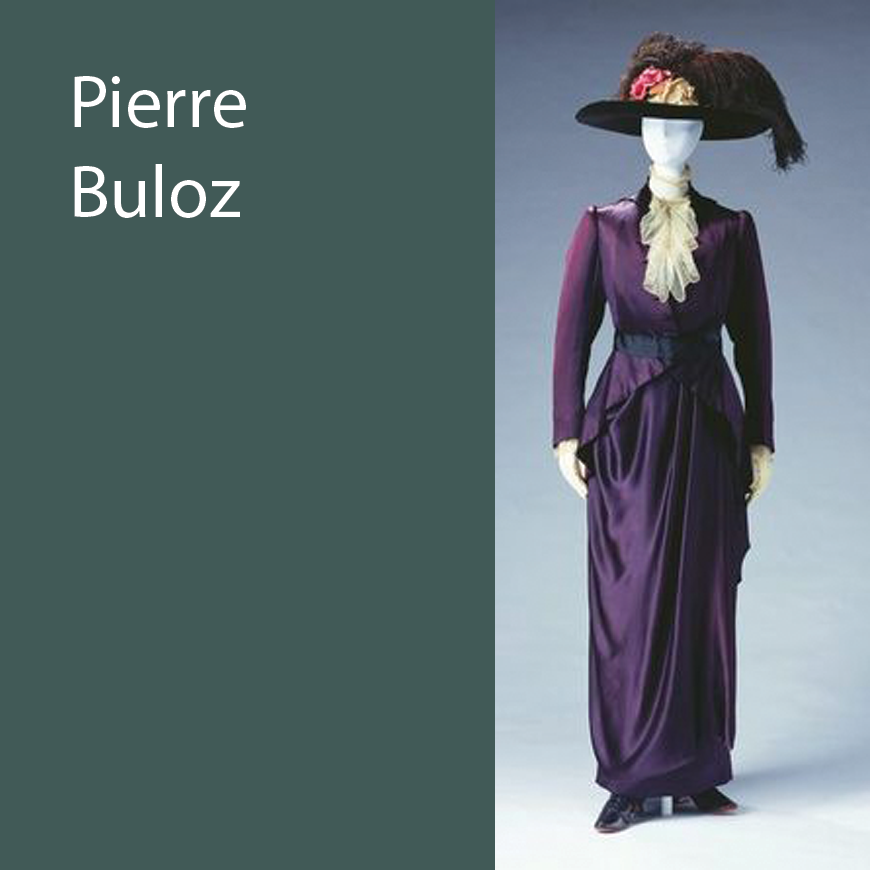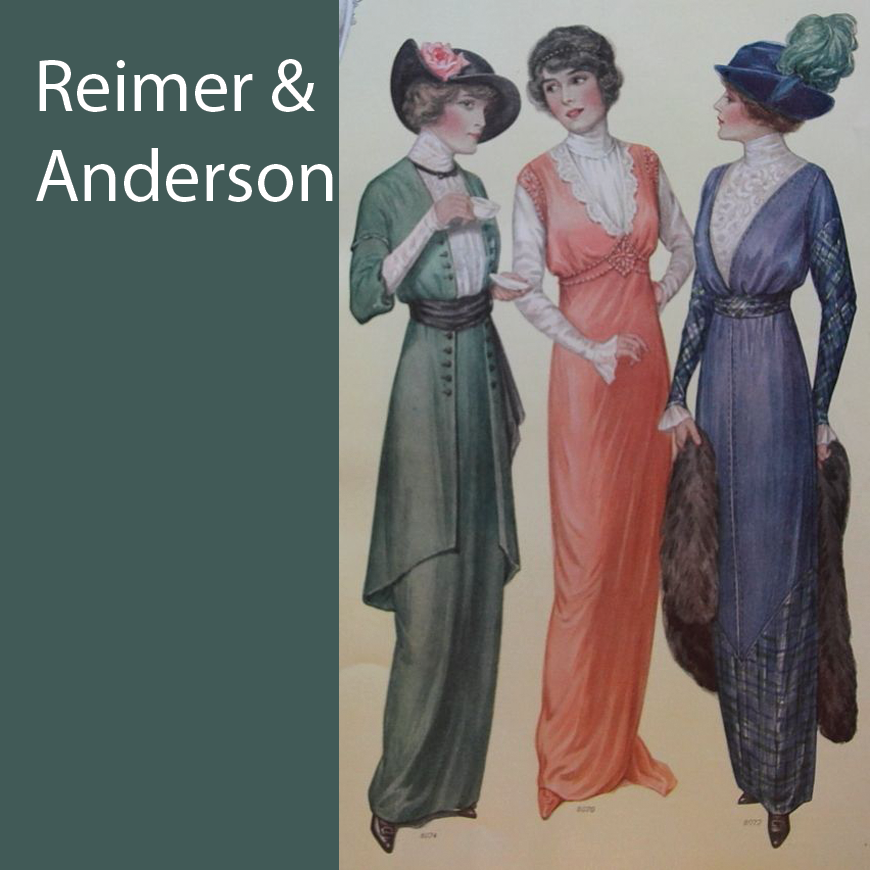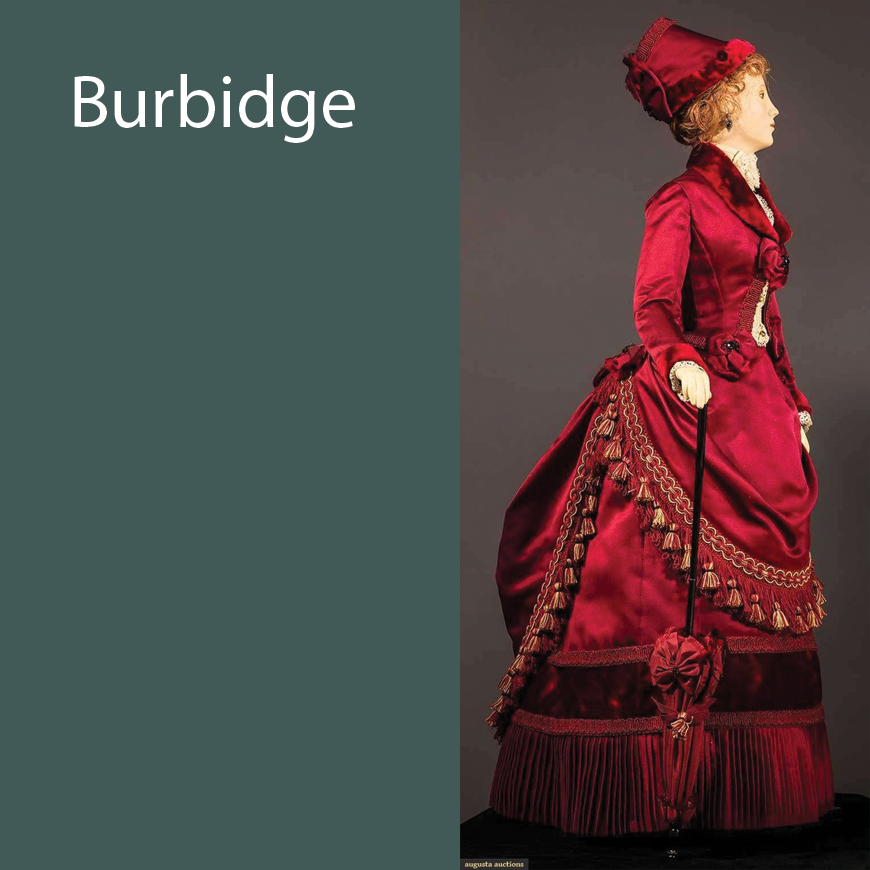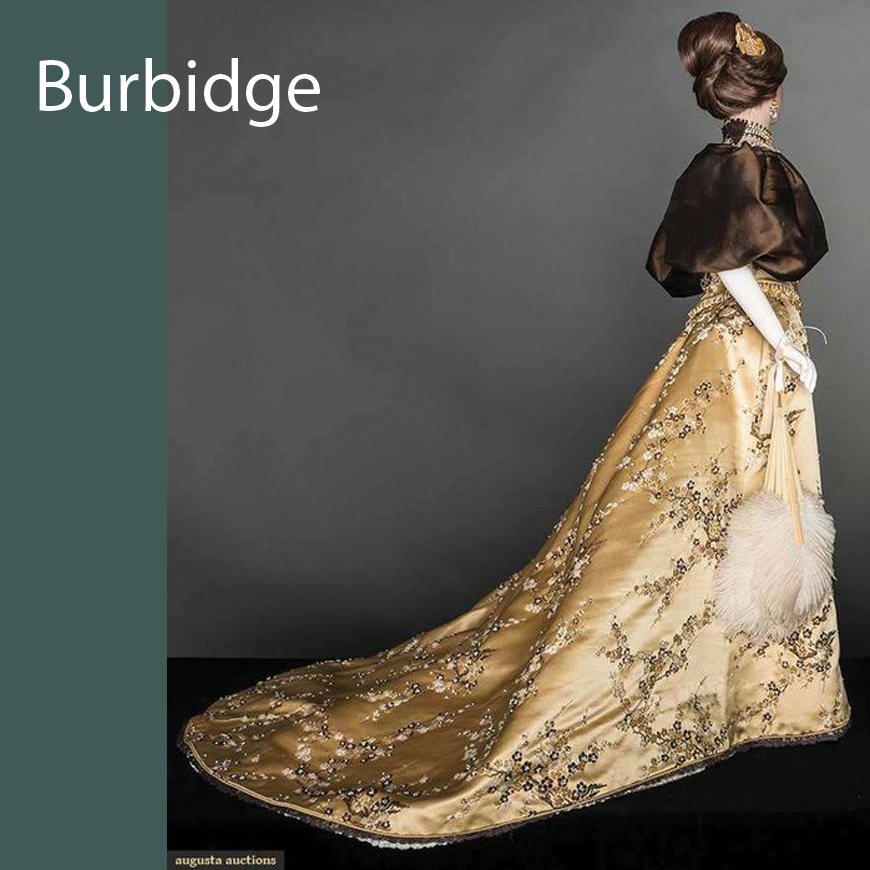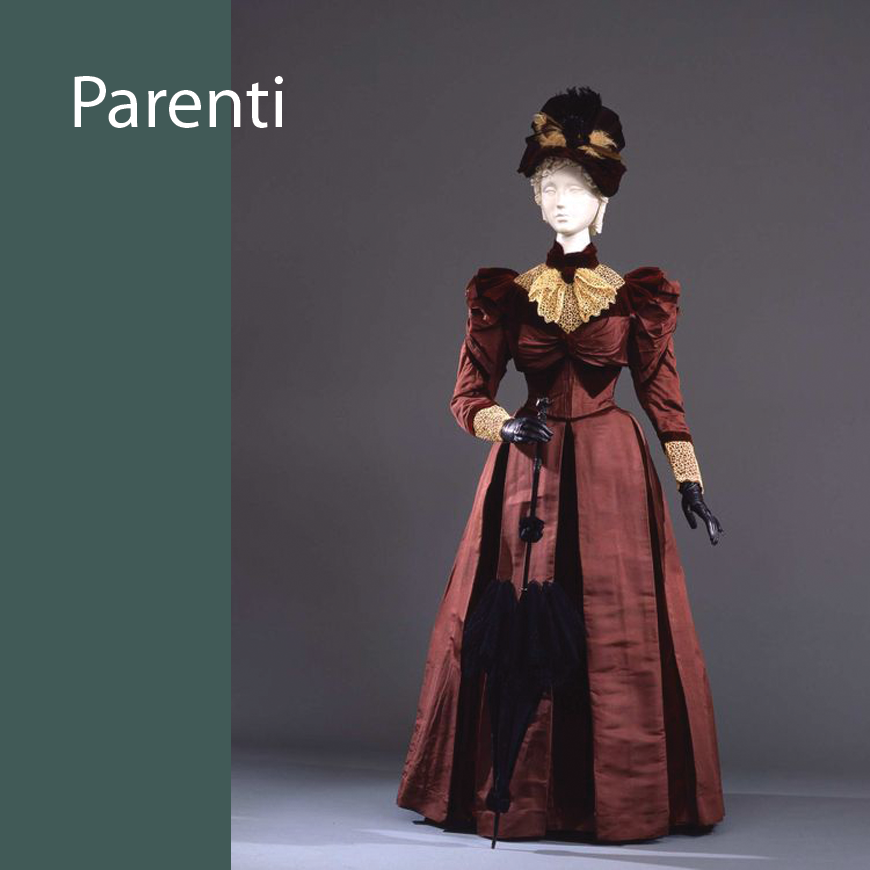 ——  FASHION DETAILS & PHOTO SAMPLES ——
It is difficult to generalize any part of La Belle Epoque, since it was a "spirit" or "feeling" & not a "style"
Many concepts & designs were developed by many designers over the nearly 3 decades it spans
In a timeline, it can be generalized:
It started with the hourglass figure with the cuirasse basque,

went into the giant sleeves of the late 1800's with a figure eight silhouette,
switched to a slim line with the monobosum and "S" curve silhouette,
became symmetrical again,shortened in length while the waistline rose higher to the princess line
and then suddenly dropped to the hips along with the Asian & middle eastern & Indian influenced draping
mixed with high ornamentation& a straight skirt that went so long it hobbled the legs and then came up again,
at which time the corset literally dropped over the hips
after which the corset figuratively dropped out of sight forever in favor of the brassiere

Trains were usual, even with suits until about 1910 when skirts began to rise, at which time waistlines rose up, & dresses lengthened, similar to the styles of the Napoleon I era
The bustle had disappeared entirely from all day dresses
The new day skirt flared smoothly over the hips from a very narrow waist & flared to the hem
The new spoon busk introduced in about 1890 curved the corset at the bottom so it did not protrude
Handmade corsets were beautifully cut & made, with bone ends finished with embroidery
A typical daywear use 1900 corset sold for $1.50

—— ACTUAL GARMENTS REPRESENTATIVE OF ERA BY DESIGNER ——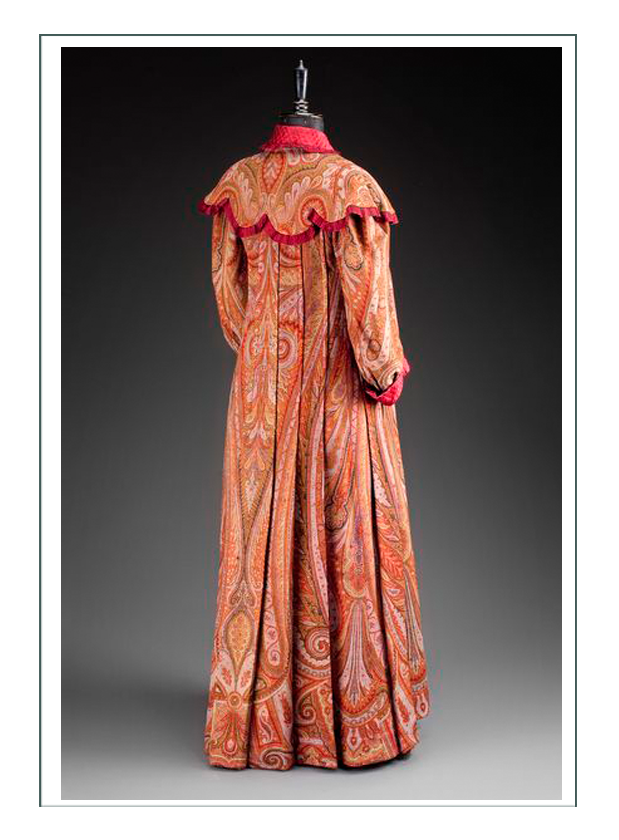 ——(above) "Tea Gown 1900" ——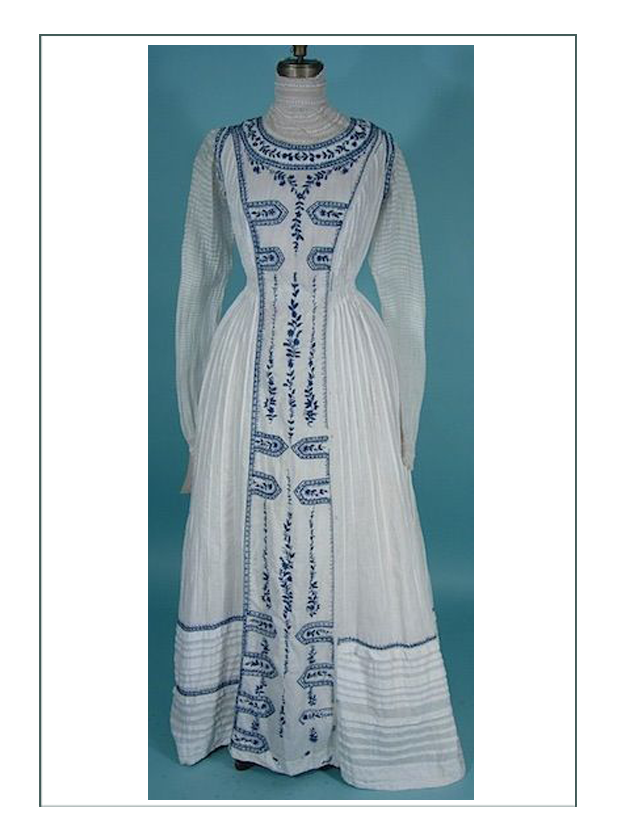 ——(above)"Lawn Dress for a Gibson Girl 1902 ——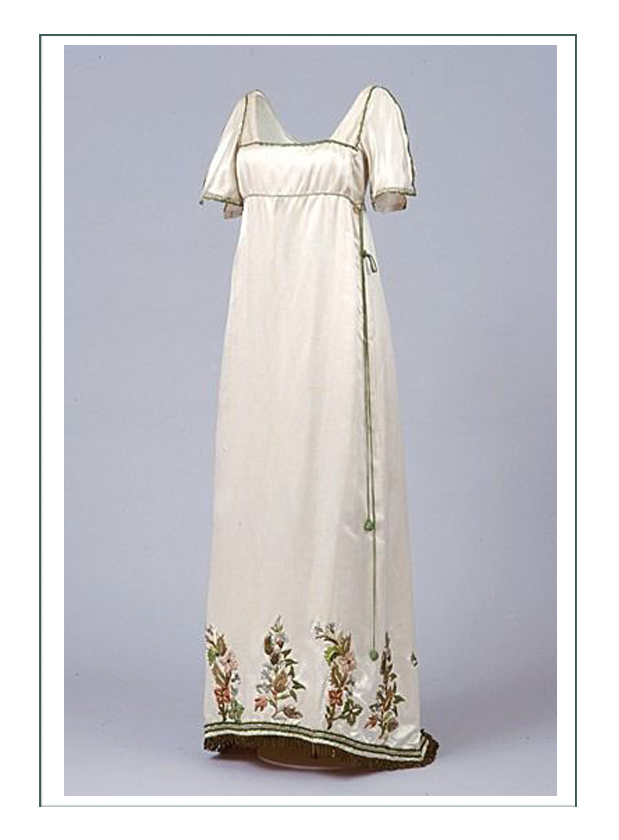 ——(above) "Designer Reproduction of 1804 in 1913" ——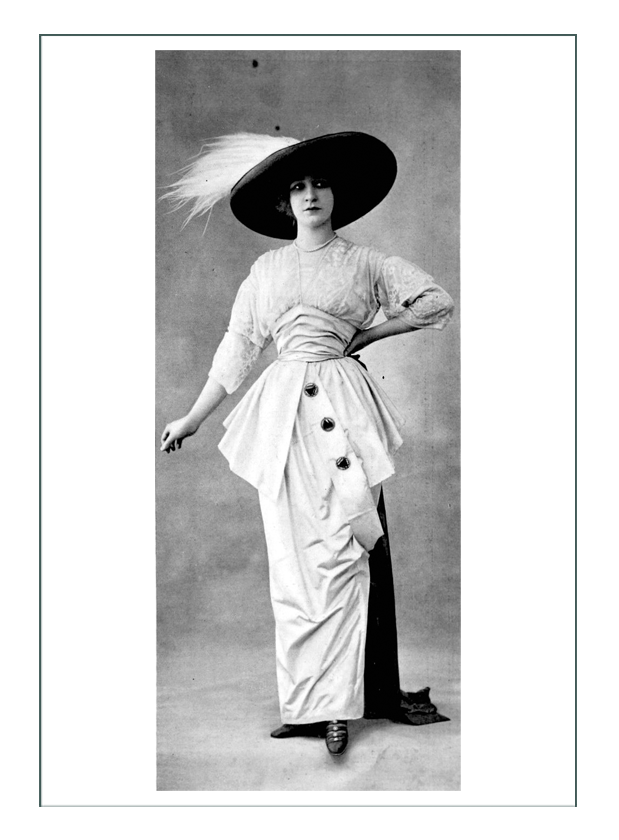 ——(above) "Titanic by Designer Beer 1912" ——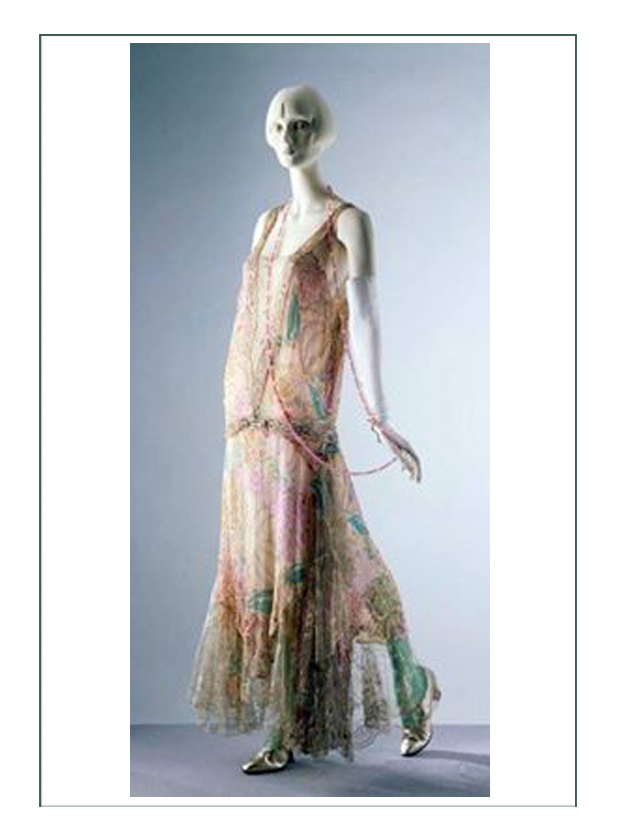 ——(above) "Callot Soeurs 1899" ——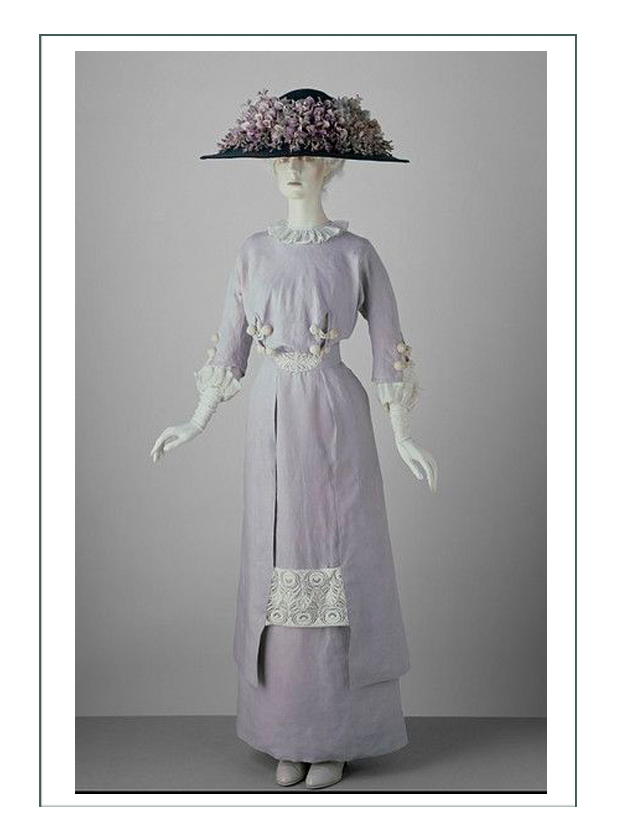 —— (above) "Callot Soeurs Walking Suit 1904" ——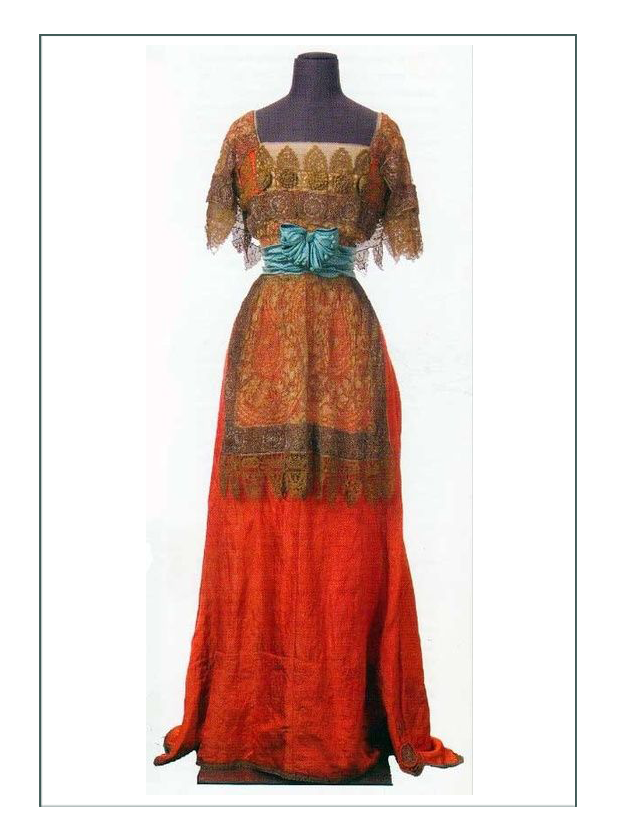 —— (above) "Callot Soeurs Gown 1909" ——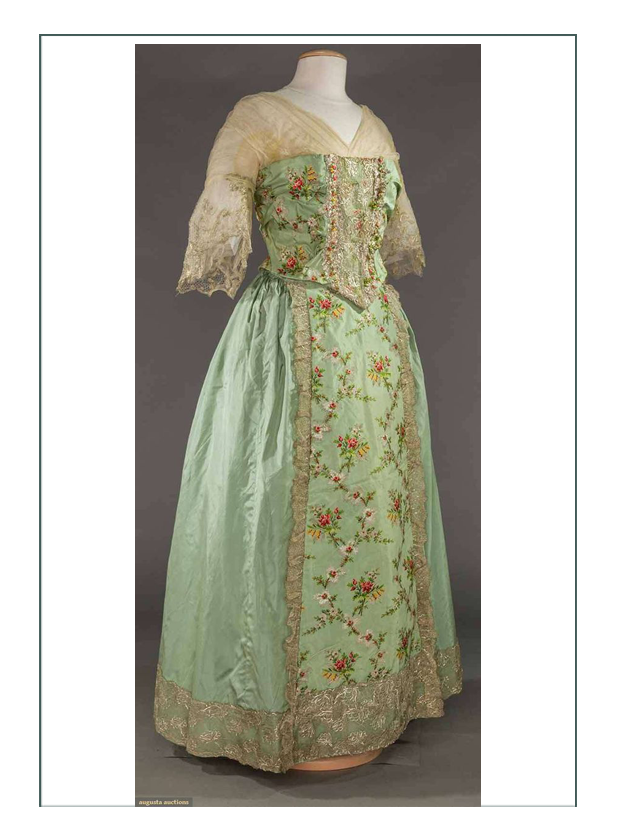 ——(above) Callot Soeurs 1910″ ——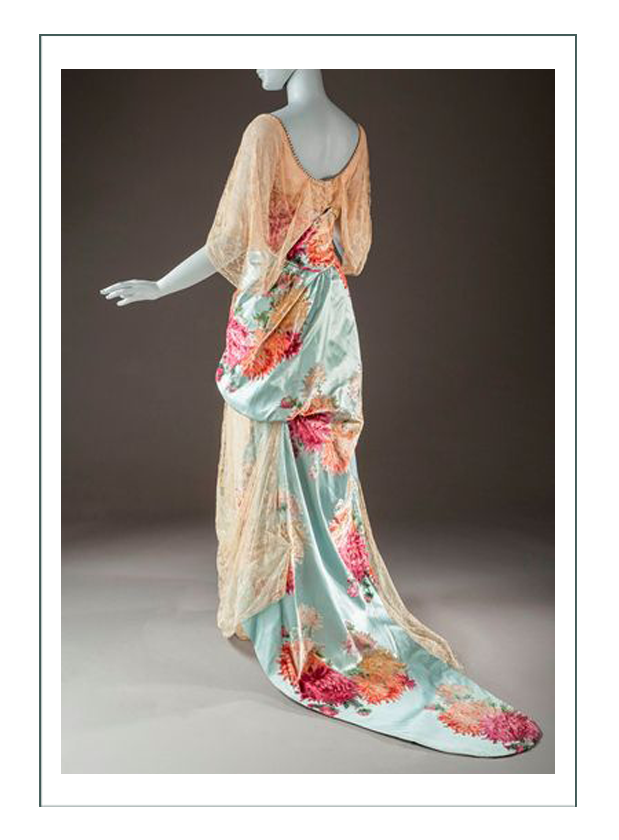 ——(above)"Callot Soeurs Trained Gown 1912" ——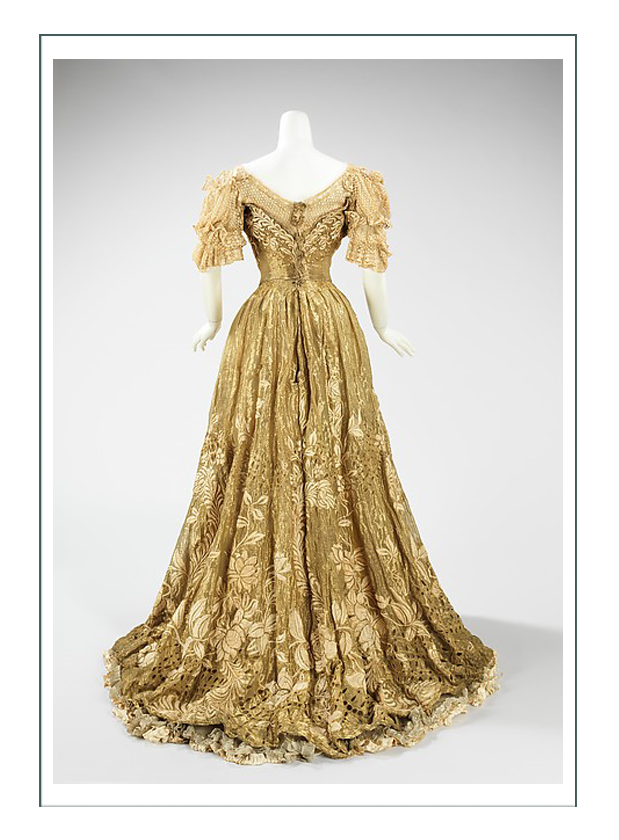 —— (above) "Doucet Court Gown 1897" ——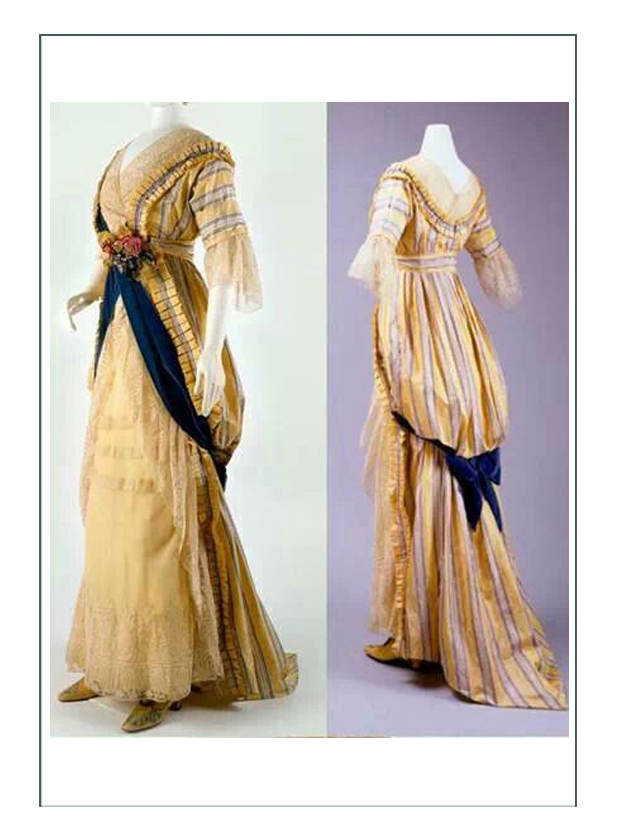 ——(above)"Drecoll Gown 1911" ——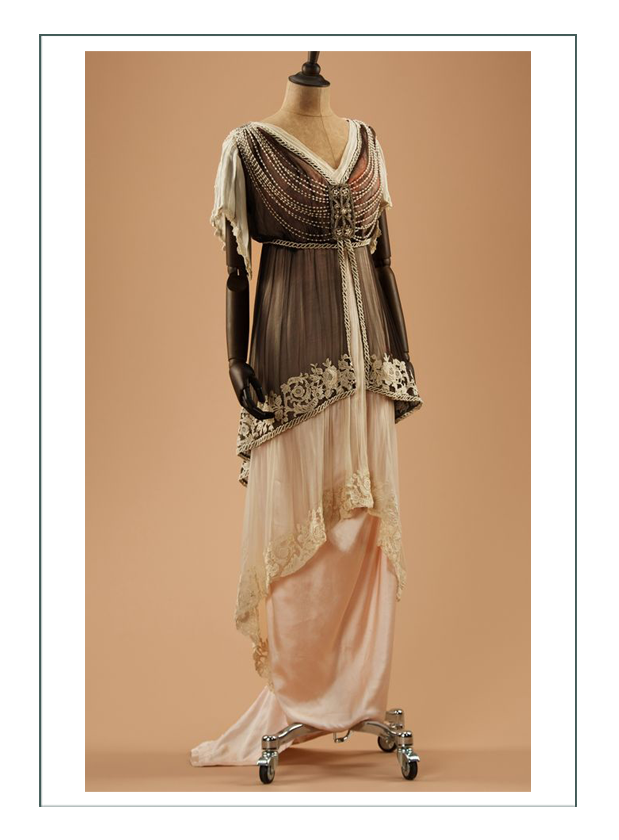 ——(above) "Drecoll Design 1912" ——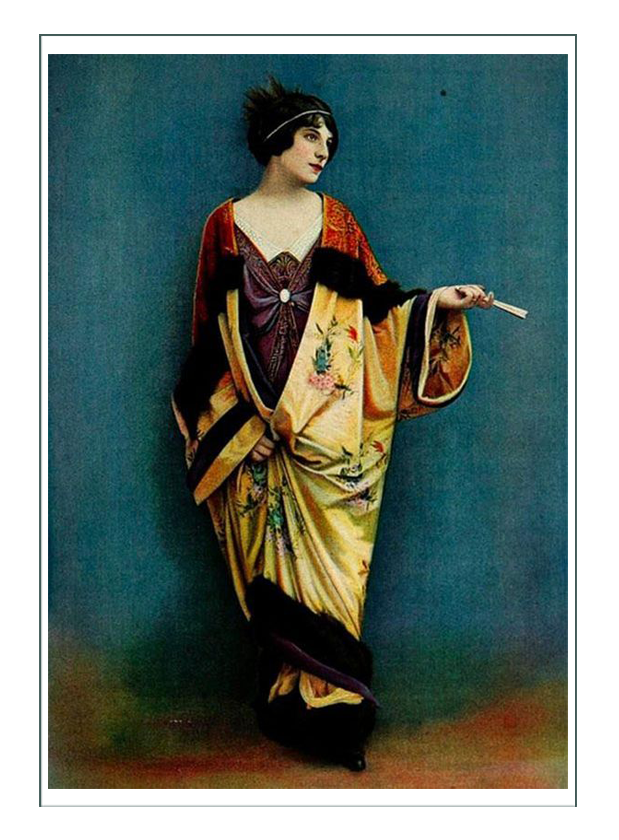 ——(above)"La Ferriere Robe 1912" ——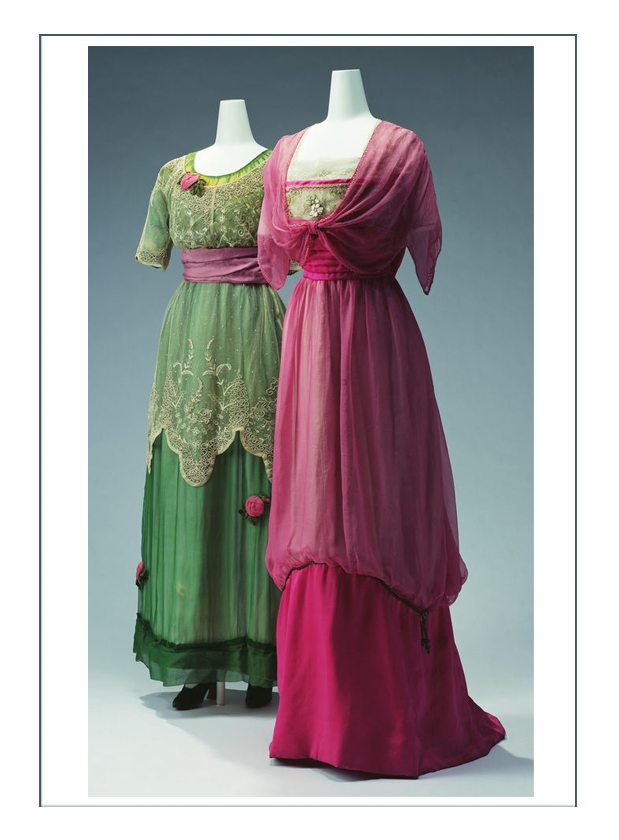 —— (above) "Jeannette Lanvin Tea Dresses 1905" ——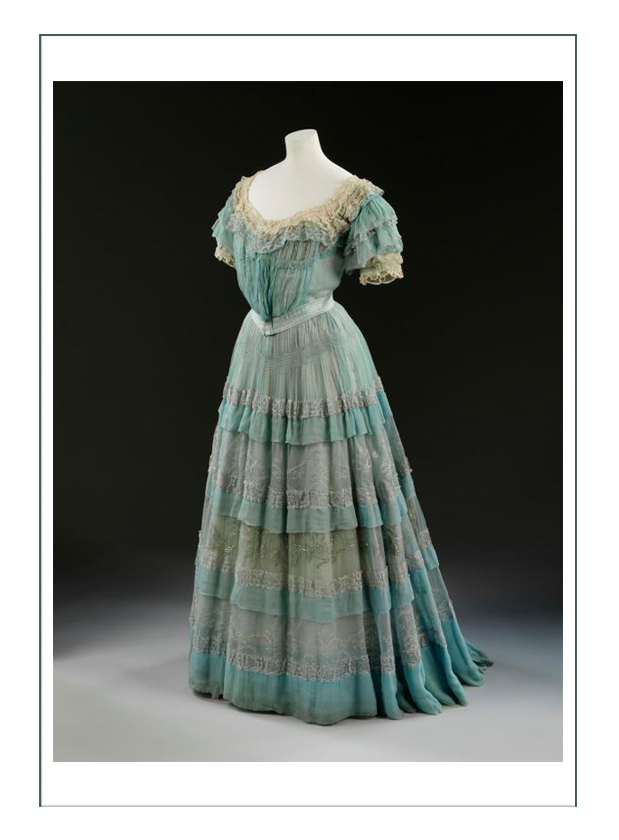 —— (above) "Lucile Evening Gown 1905" ——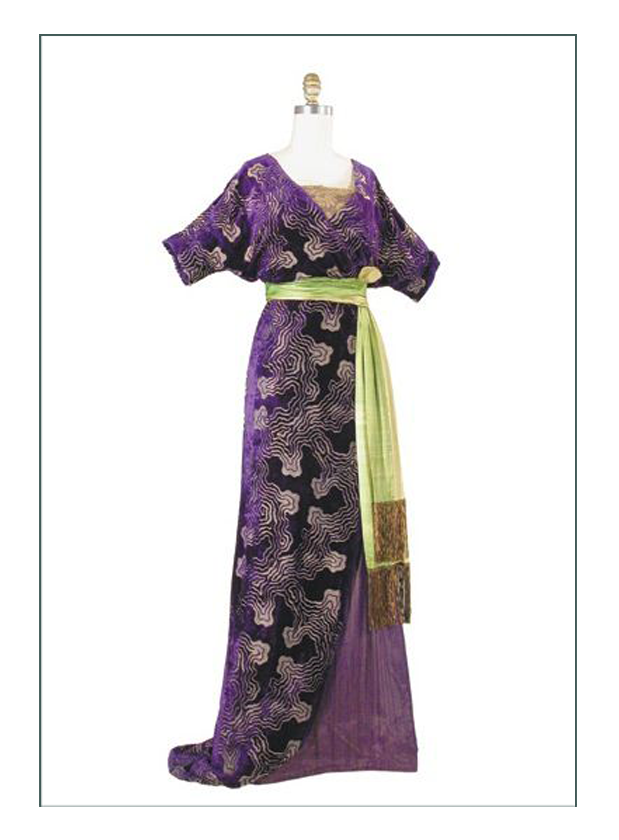 ——(above) "Lucile Day Dress 1908" ——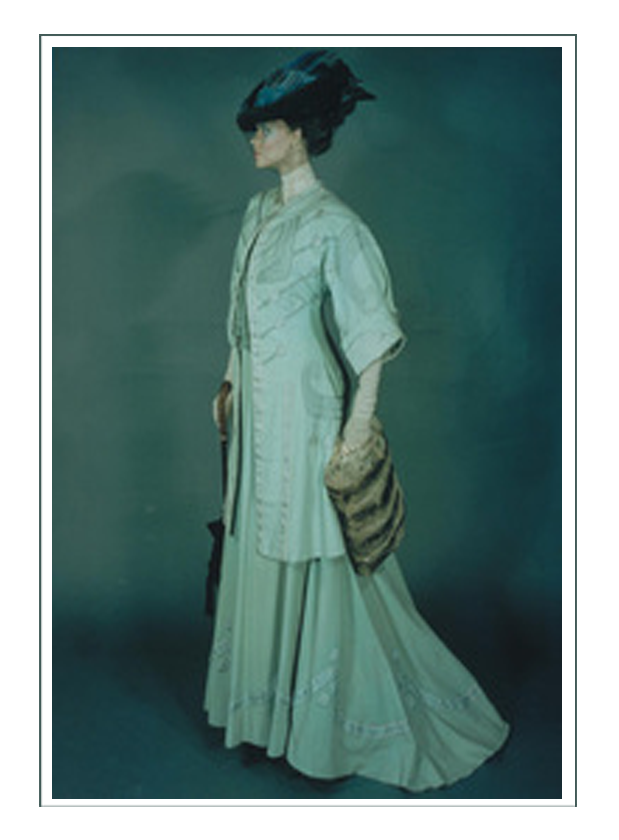 —— (above) "Paquin Traveling Suit 1900" ——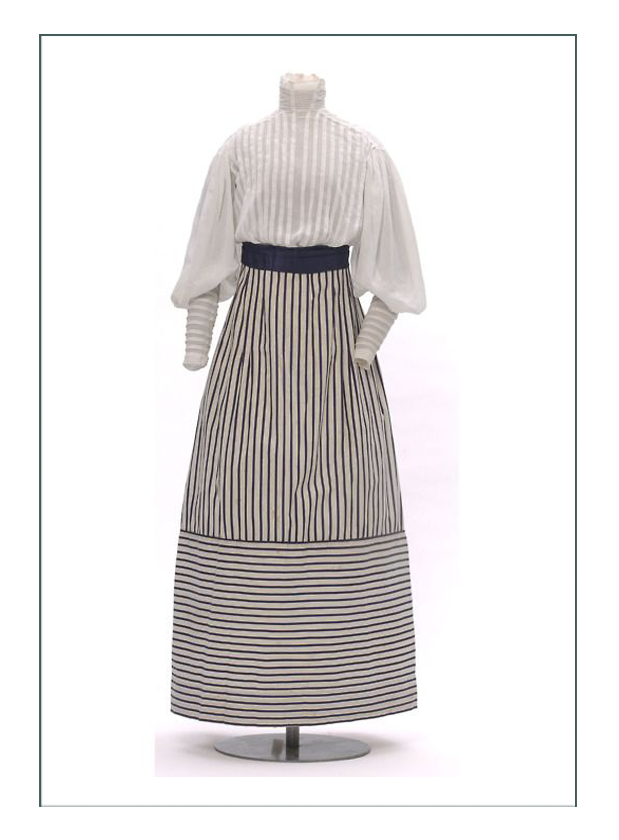 —— (above) "Poiret Day Dress 1900" ——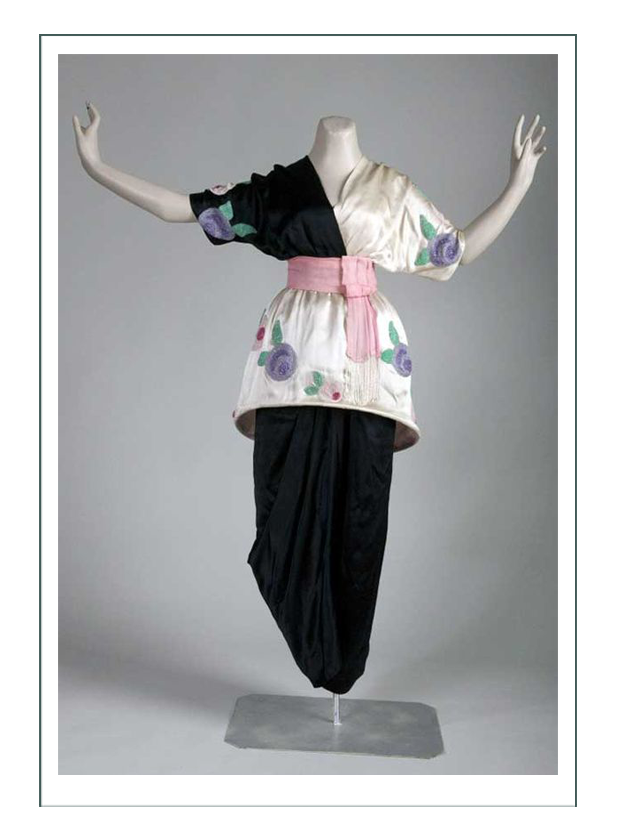 ——(above) "Poiret Lampshade Dress 1911" ——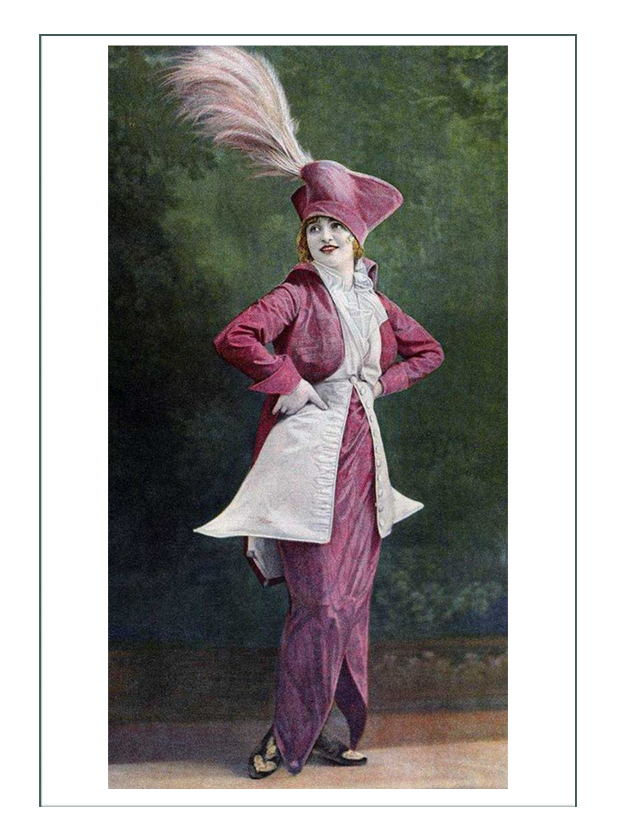 ——(above) "Poiret Lampshade Dress #2 1911" ——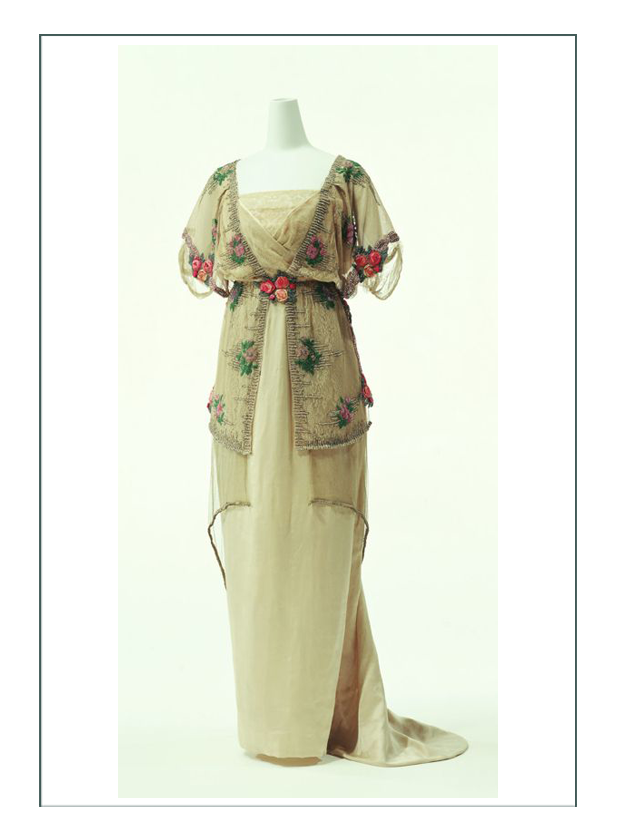 ——(above)"Poiret Evening 1910" ——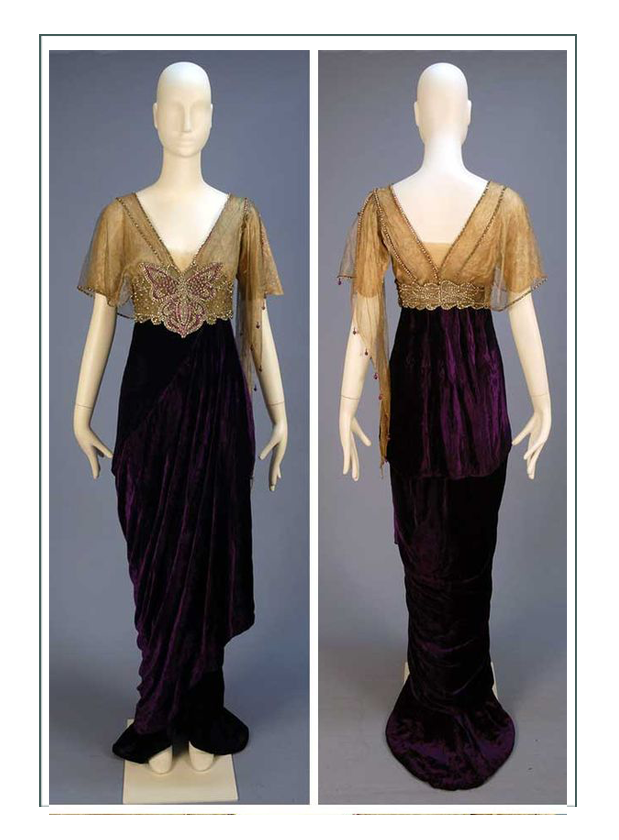 ——(above) "Poiret Hobble Dress 1912" ——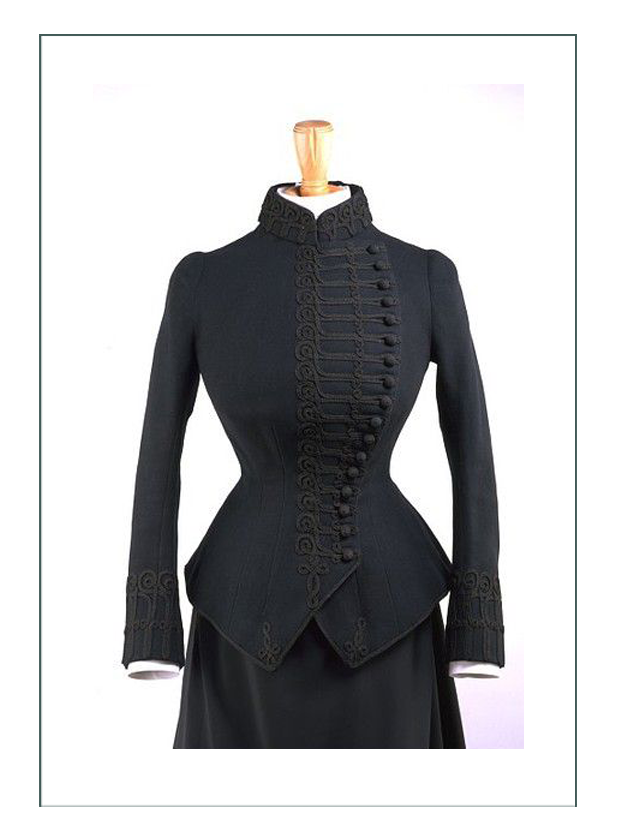 —— (above) "Redfern Riding Habit 1901" ——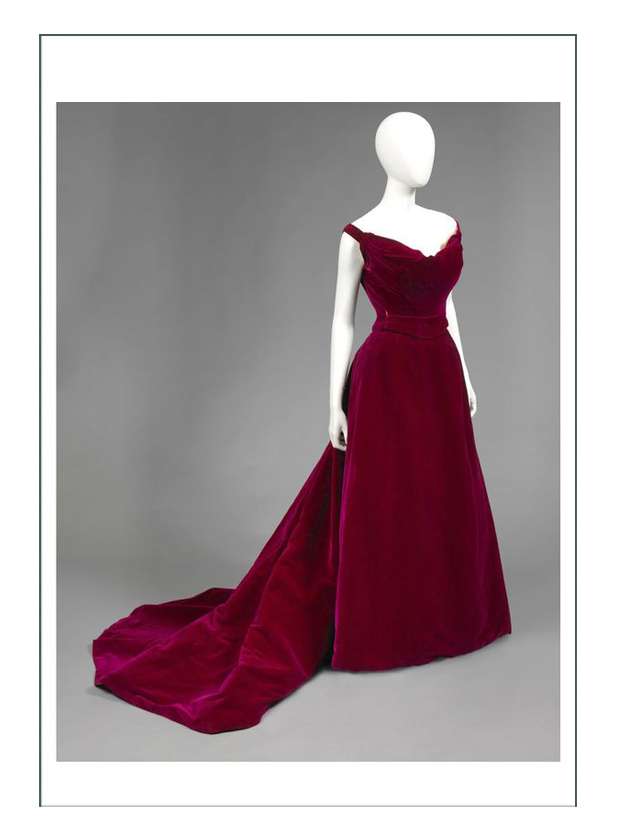 —— (above) "Worth Evening Gown 1898" ——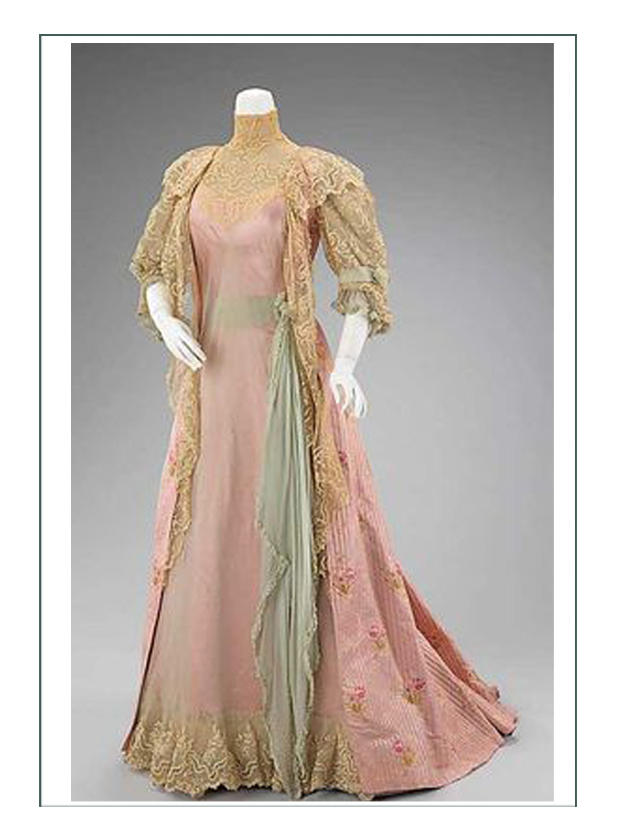 —— (above) "Worth Tea Gown 1904" ——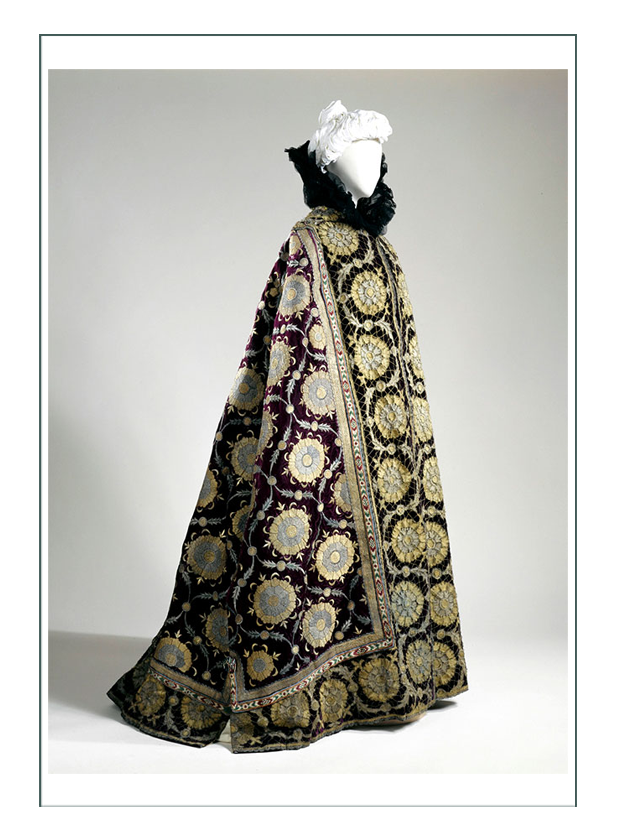 ——(above) "Worth Opera Cape 1895" ——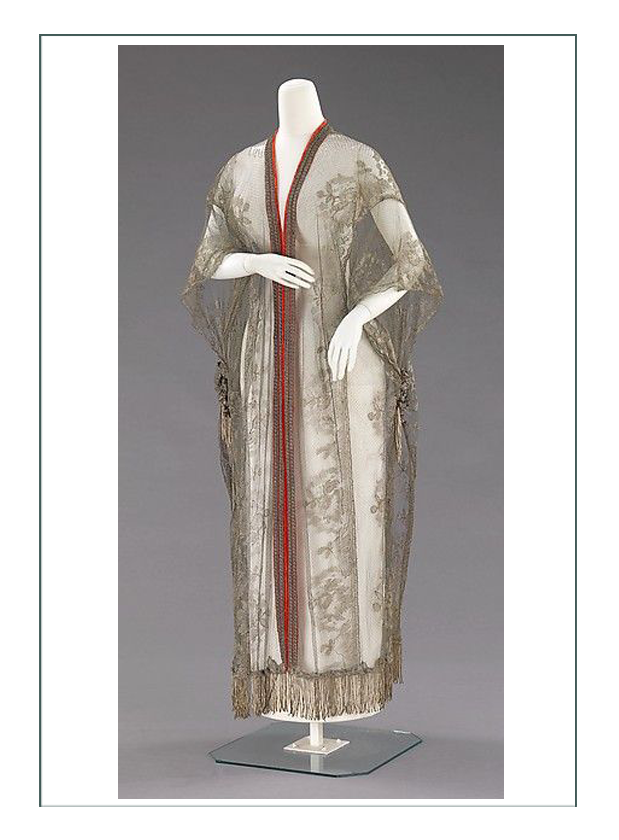 ——(above) "Designer Unknown Evening Coat 1908" ——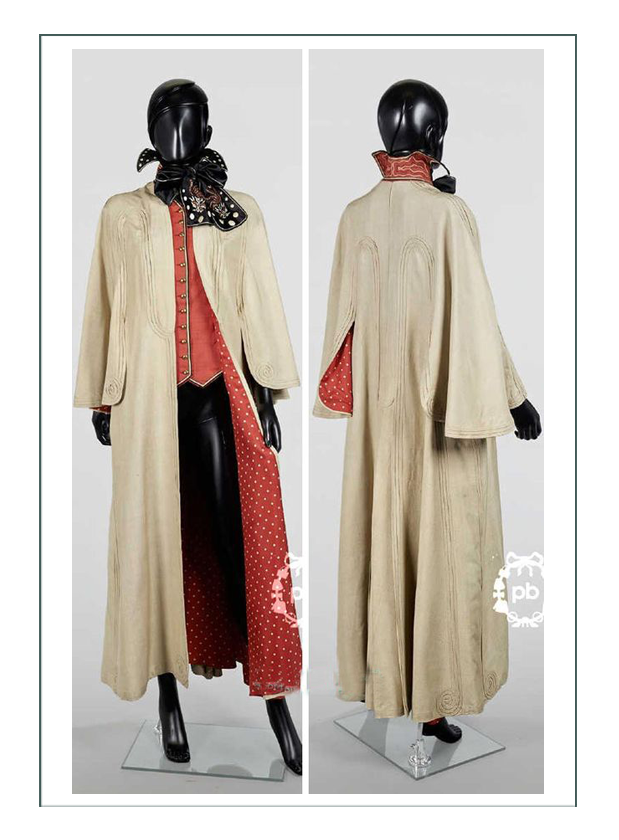 ——(above) "Designer Unknown Parisienne Car Coat 1912" ——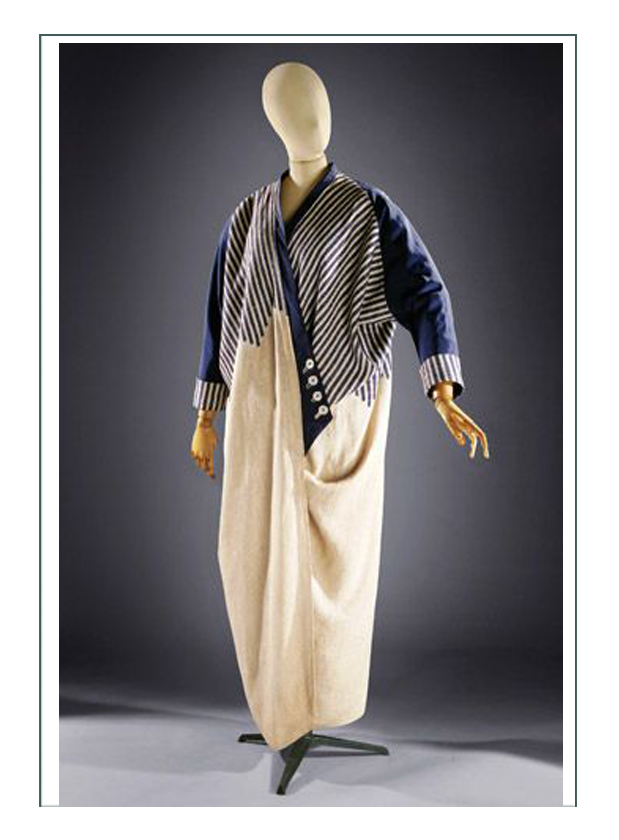 ——(above) "Designer Unknown Forreau Car Coat 1914" ——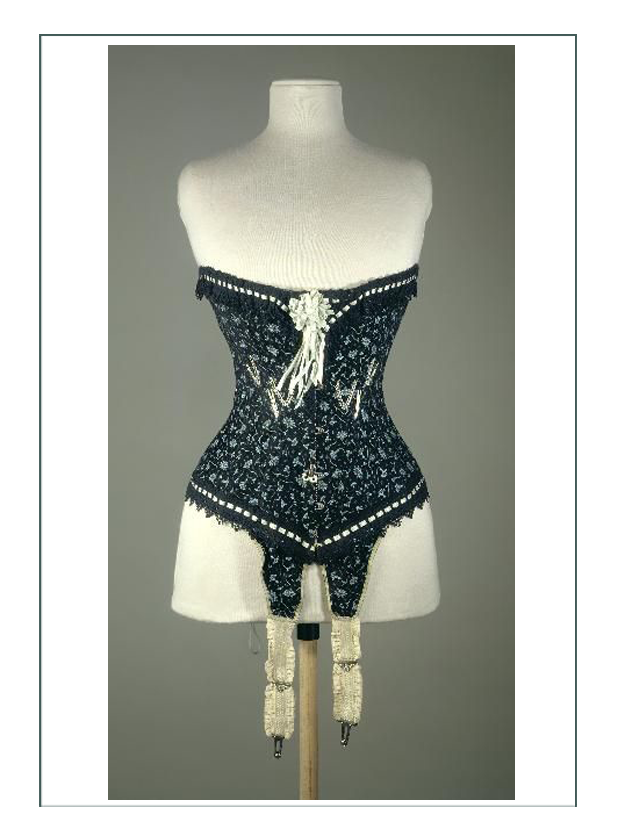 ——(above) "High Fashion Corset 1900" ——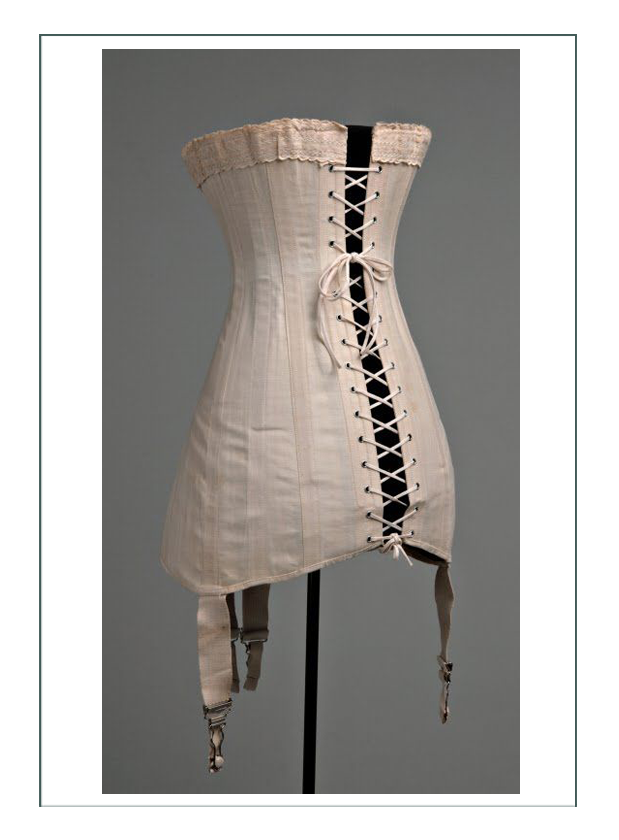 ——(above) "Hip Corset 1911" ——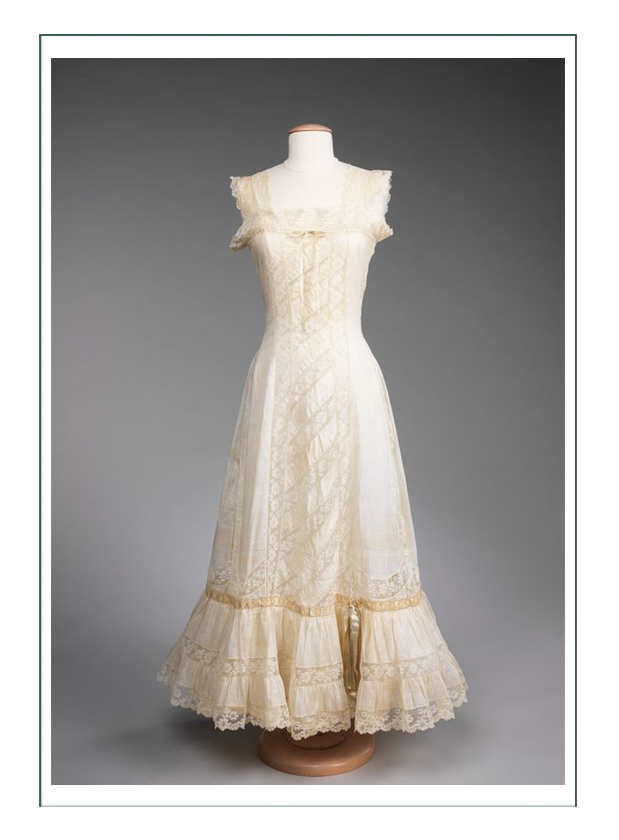 —— (above) "Combination 1912" ——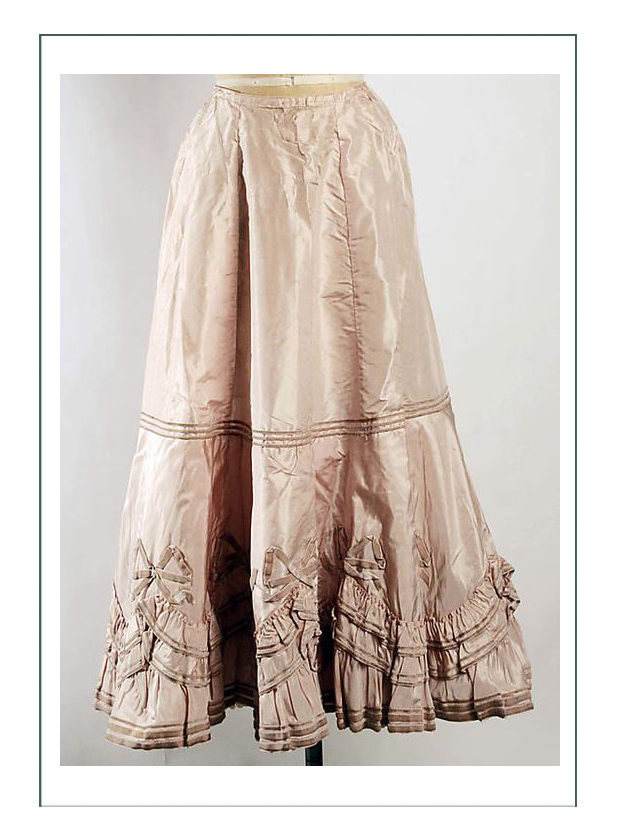 —— (above) "Petticoat 1907" ——

—— FUN FACTS ——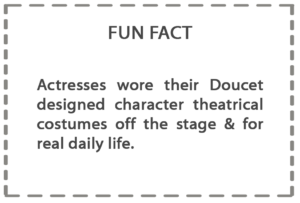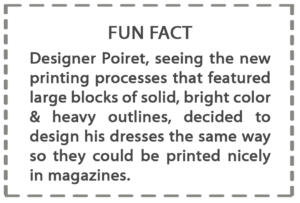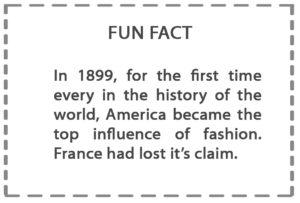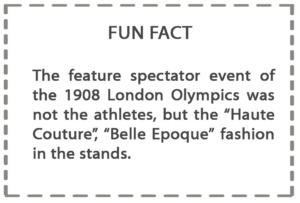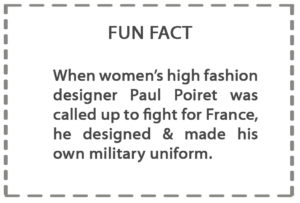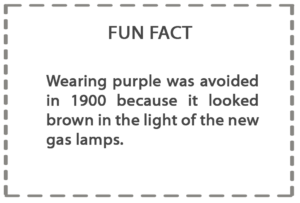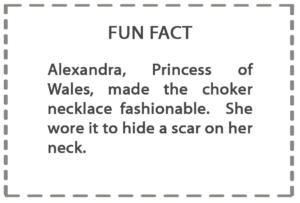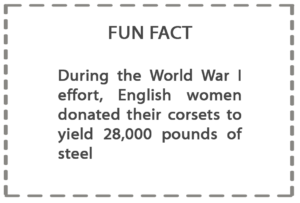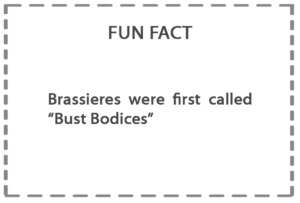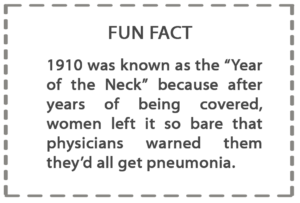 Click to go to top of this page
Click date below to go to a different era.  We can replicate most ANY garment you see!