New Bonnet for New Owner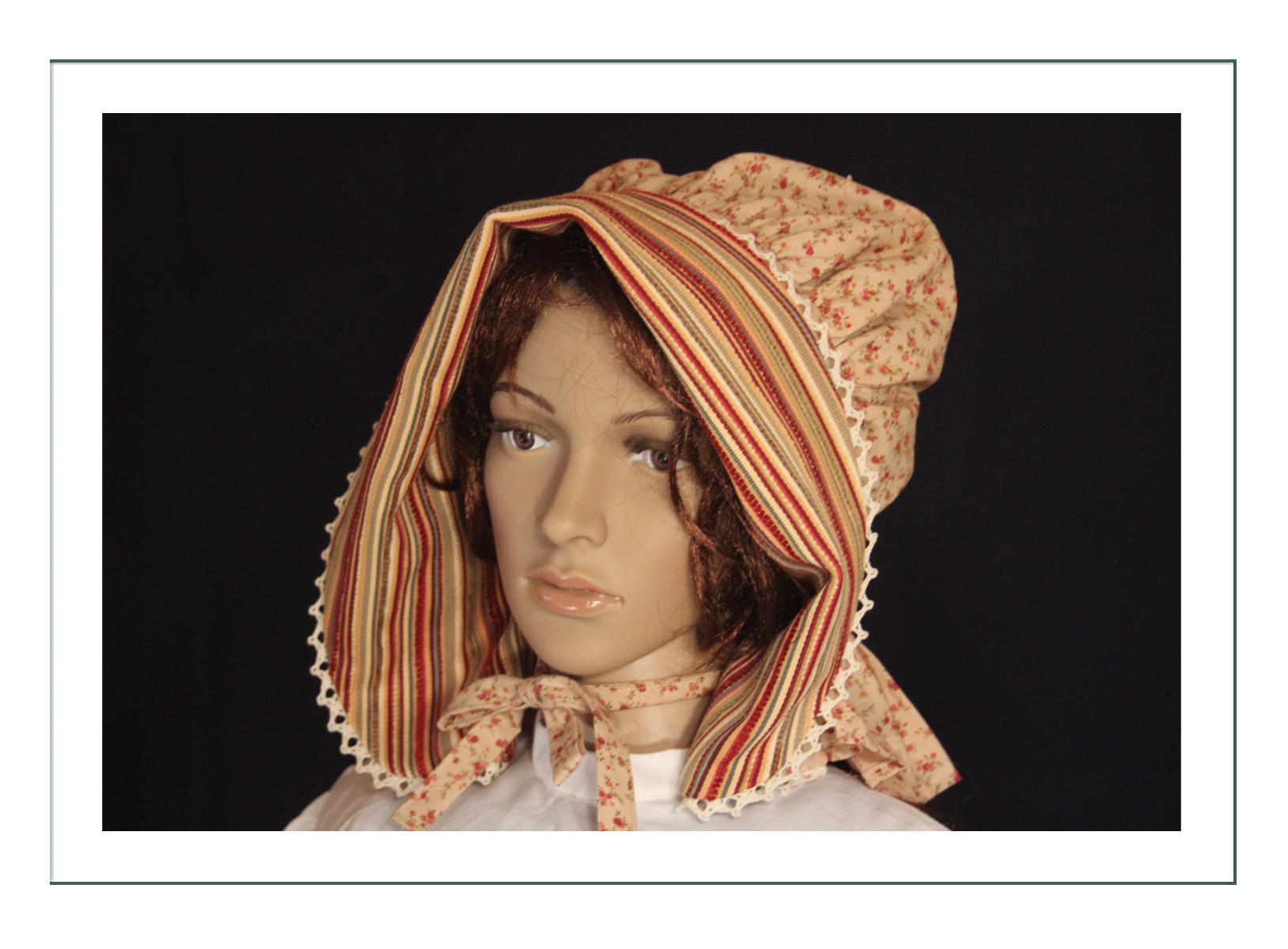 We sold Melissa's 1885 ensemble!  The bonnet that came with it was not right, so we made a new one.  This is a "soft folding" bonnet.  The fabric is typical of the late 19th century, and specifically suited to the 1880's.  It is 100% cotton print, and has a contrasting fabric on the brim made of a 100% cotton weave.
This is designed to coordinate with the 1885 yellow dress and accessories, and to look good with Dr. Anderson's skintone.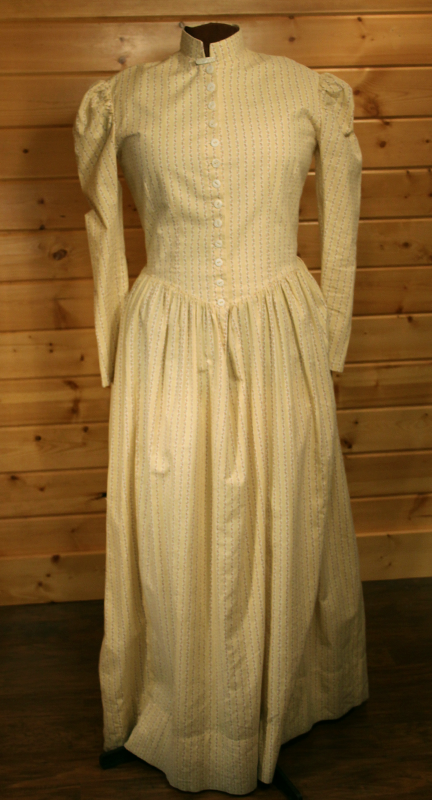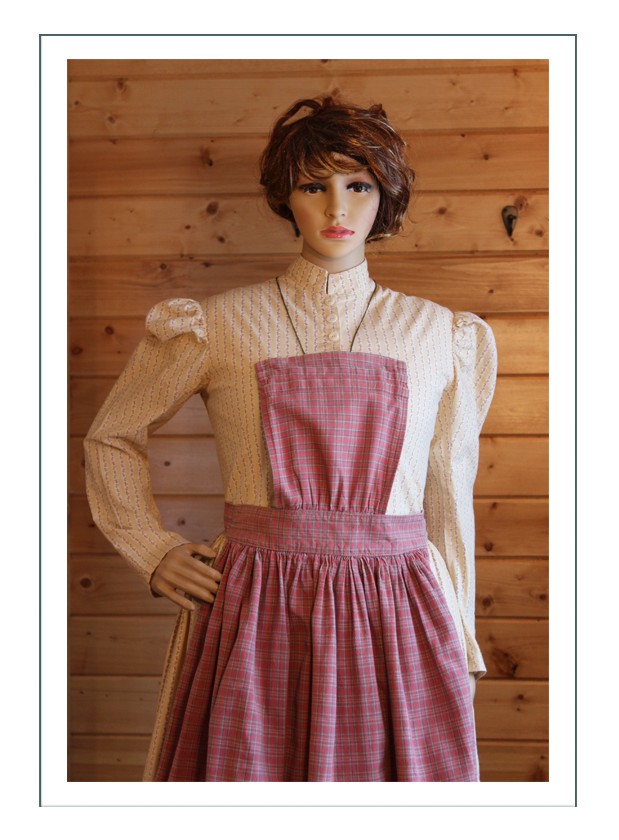 What is interesting about bonnets of this era is that their design can be traced back to the Regency bonnets of 1790-1800.  They all have the same elements: crown, brim, bavolet (curtain to protect back of neck), and some sort of tie or pin.  These later ones evolved into softer versions, and through the 19th century they became large, then small, and then large again at the end.
While it would be typical of an 1880's woman to wear a "slatted" bonnet (with wooden slats to keep it stiff and conelike) or "wadded" bonnet (rows of wool quilted in for warmth), this is more practical for docents or re-enactors or instructors who will be going indoors.  It is easy to fold back for continual wear, or to drop it by its strings in back.
The most interesting feature is how these were typically made of 2 to 6 different fabrics.  Women would use up whatever scraps they had, and throw one of these together.  They would do the same with trim.  If there was extra trim from a dress, they would use it.  If not, it was fine unadorned.
The rural, settler, or prairie bonnet, no matter what the type, was worn all the time to protect from sun, wind, rain, and snow.  It is difficult for modern women to keep them on because they block peripheral vision, but once you've tried to hoe a garden in a Wyoming or Nebraska wind, you can appreciate how important these were.
Remember, they did not have sunglasses or pocket watches!