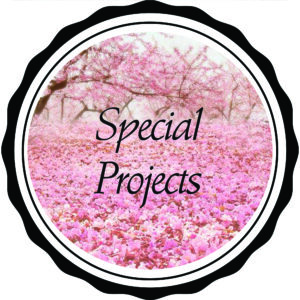 Susan Hurlbutt, 1890 Corset & Camisoles
The Corset
The request was to build a custom modern corset using modern materials to work as a "shaper" corset under both modern and historical ensembles.  The purpose is to be able to wear historical costumes as daily wear without the difficulty in dressing and fitting.
We failed miserably.
After 2 attempts which will not be shown at; a) an 1880's heavy boned corset that was huge, b) an 1825 style 1840's Regency/Early Victorian smoother corset with lots of hand quilting, we gave up and built what we know best – historically accurate corsetry.
The result was a late 1880's spoon busk corset single layered, simple couteil, with medium but very custom shaping based on a modern shaper but with shaping based on the S Monobosum 1890 to early 1900's corset.  It's well made and very custom for her narrow hips; designed to waist cinch at least 4″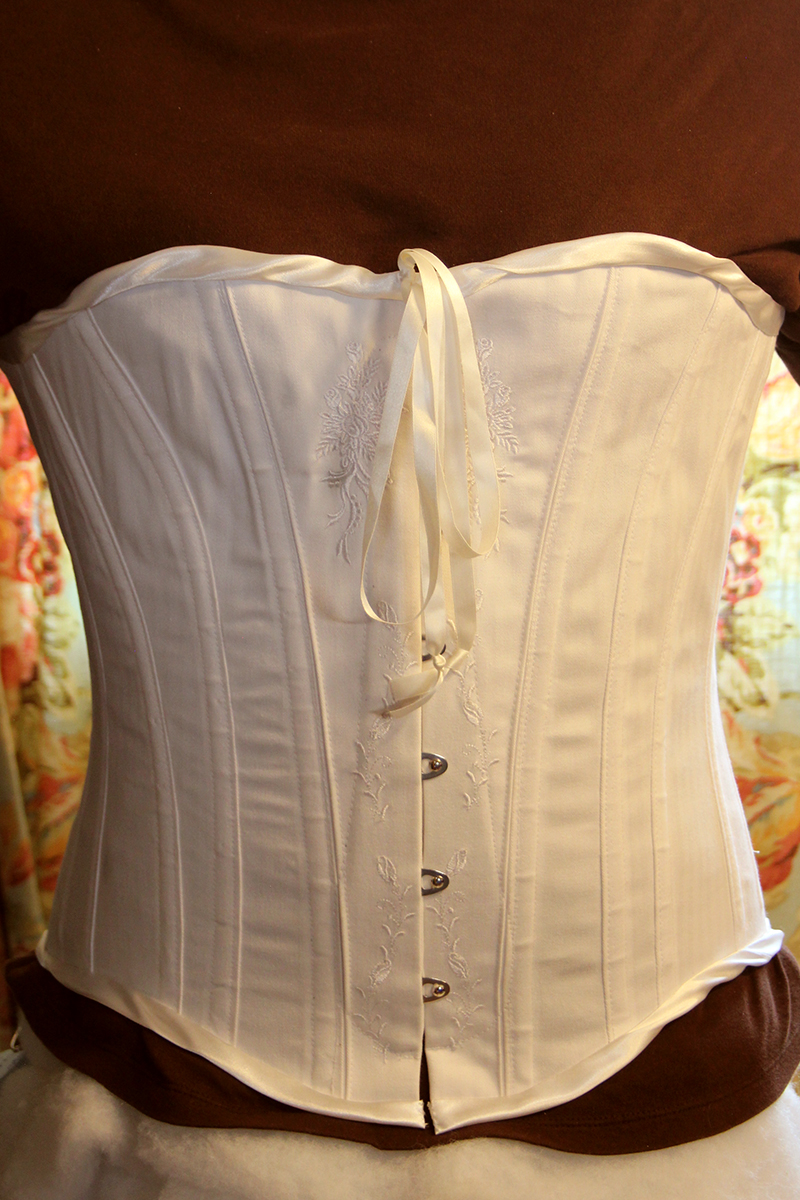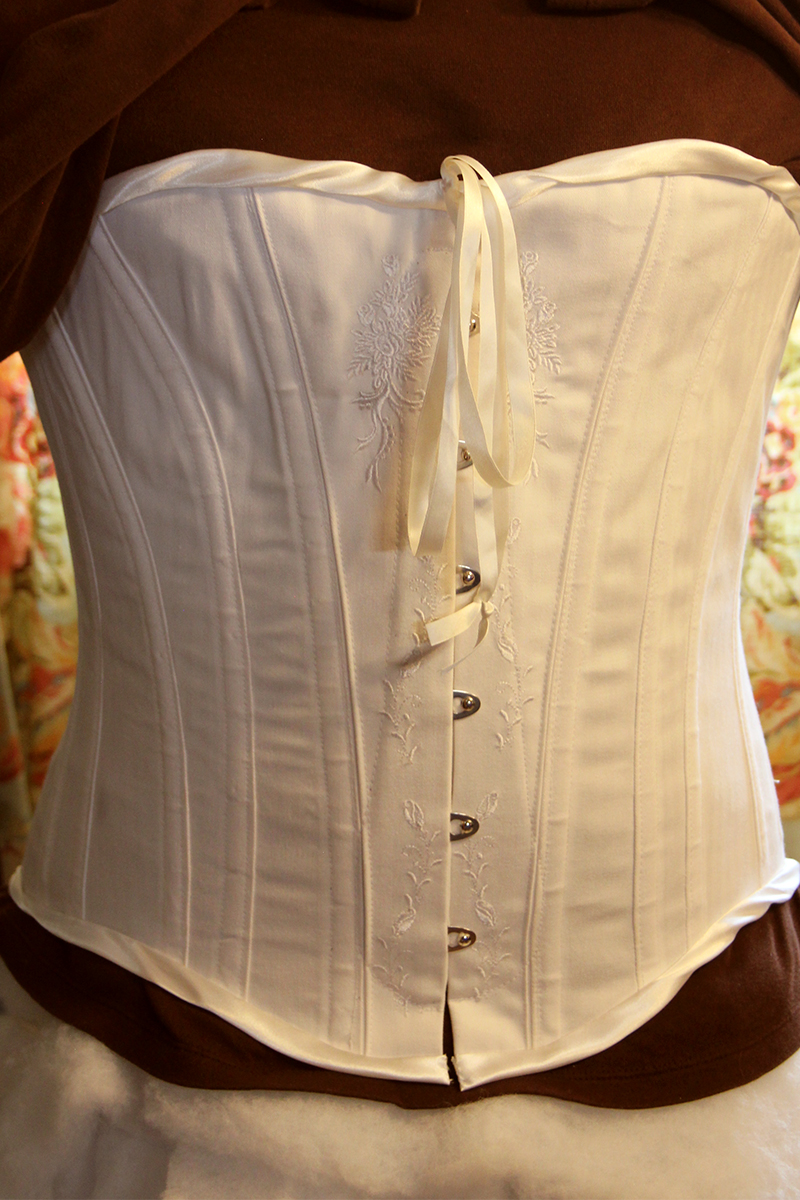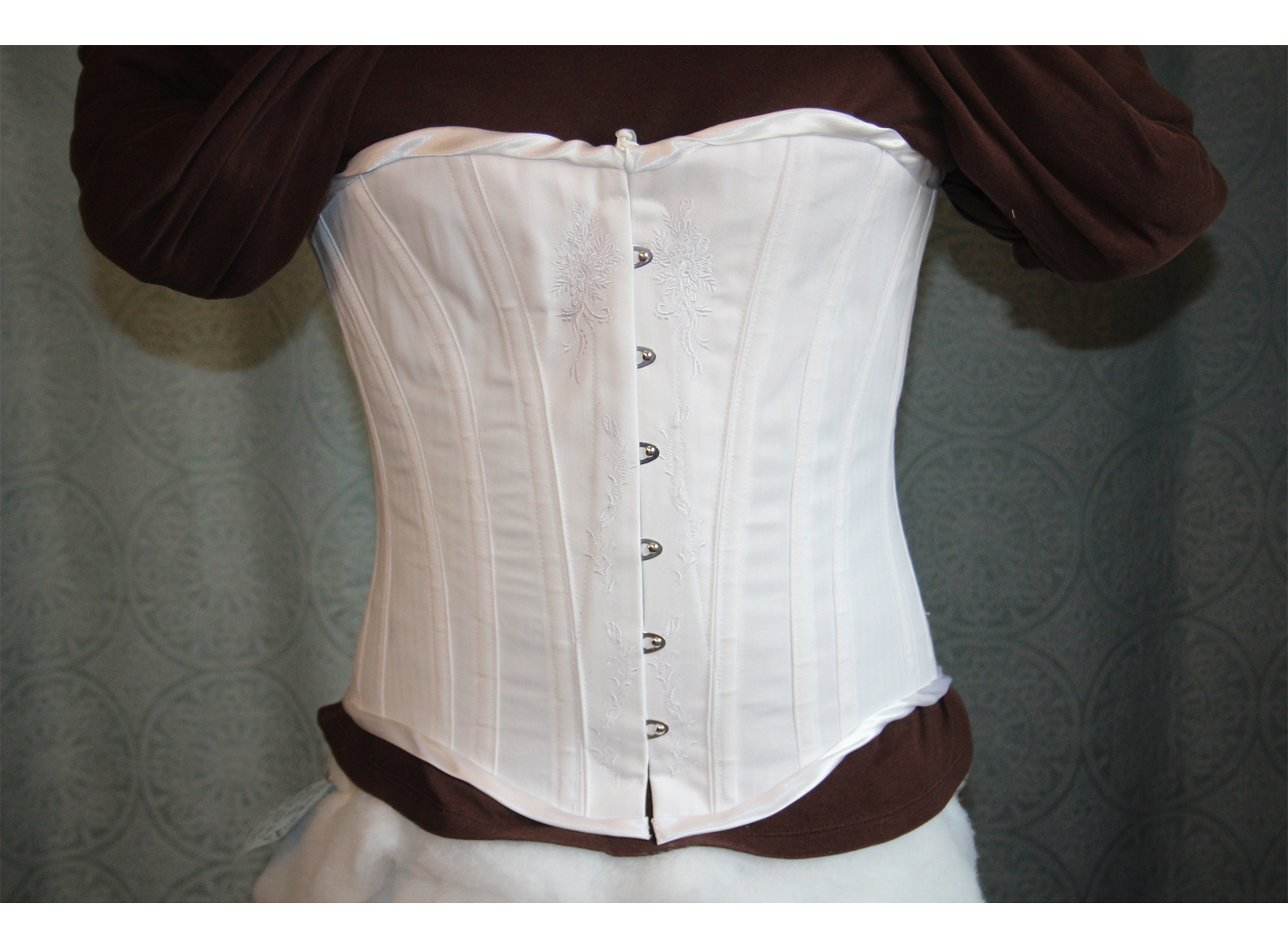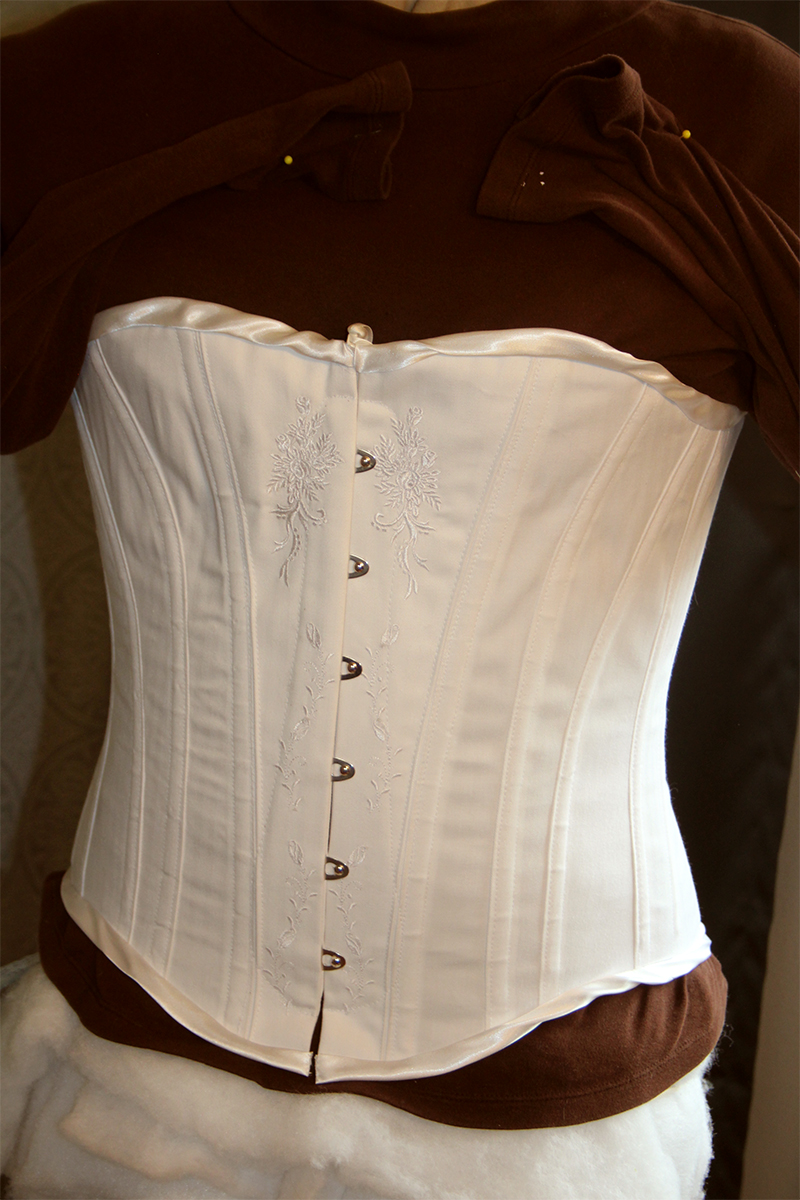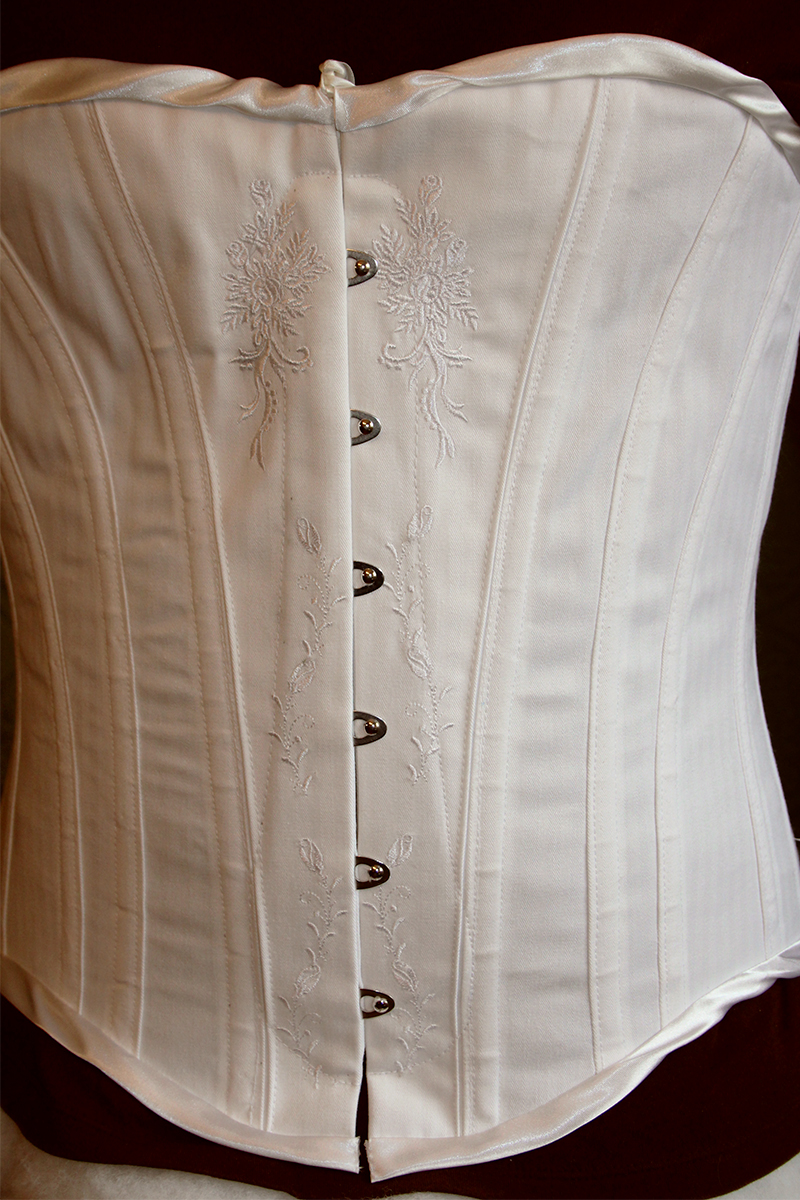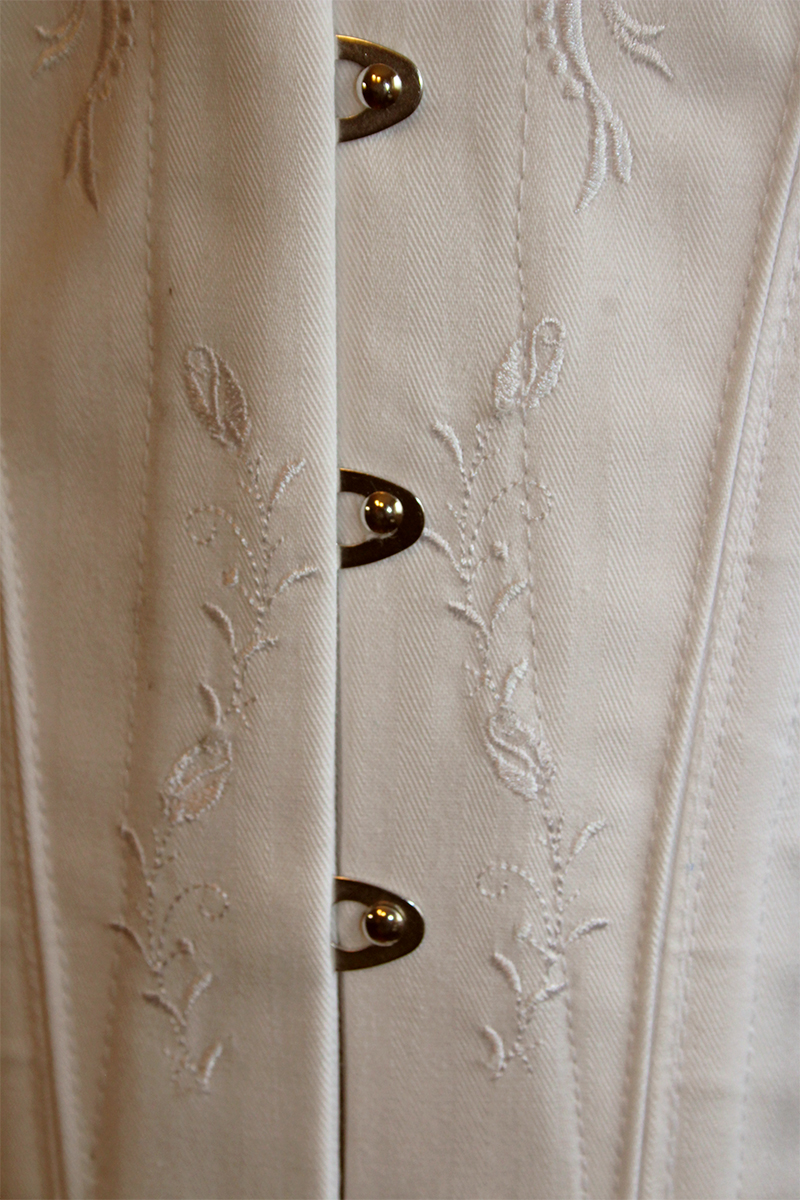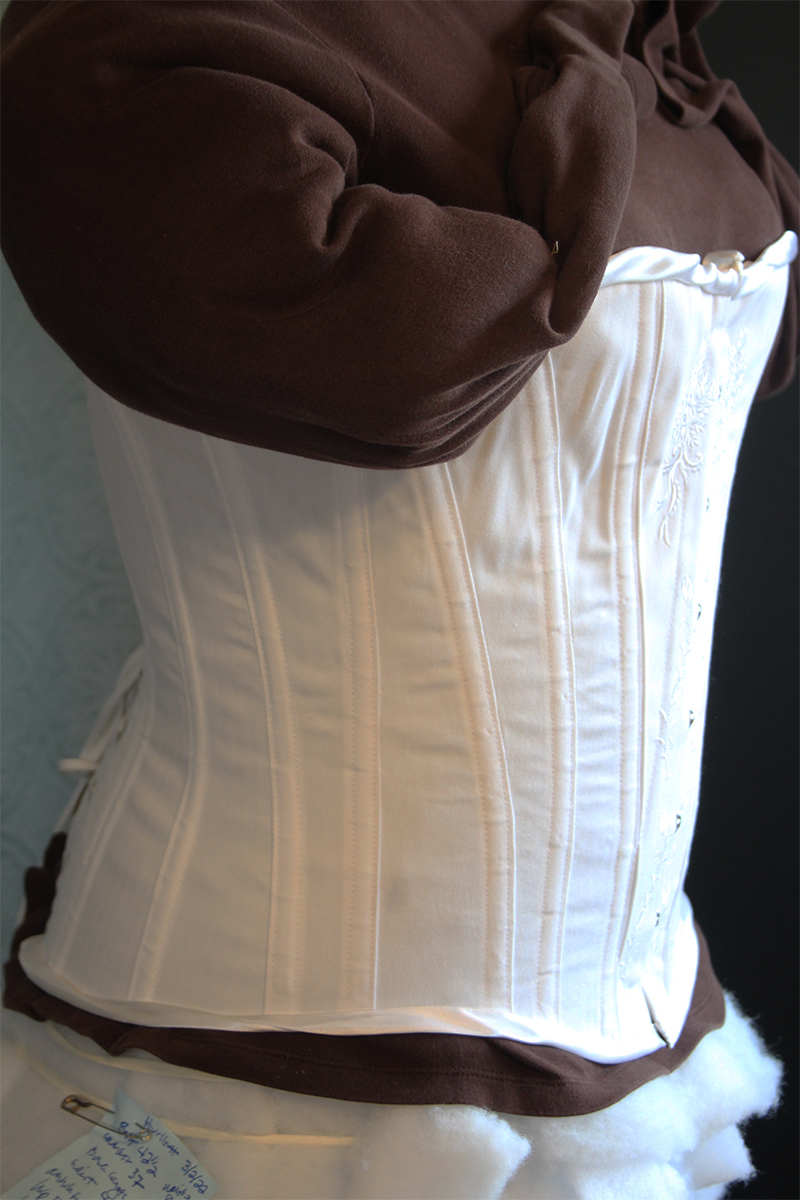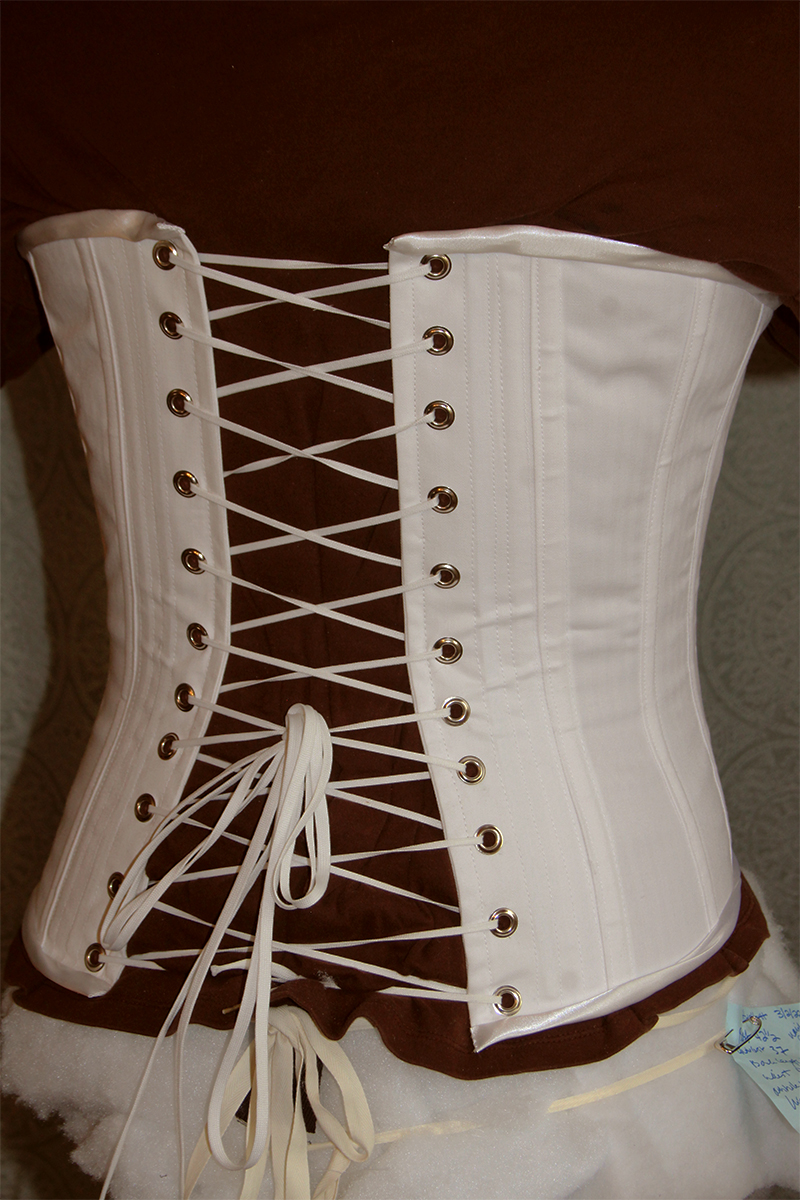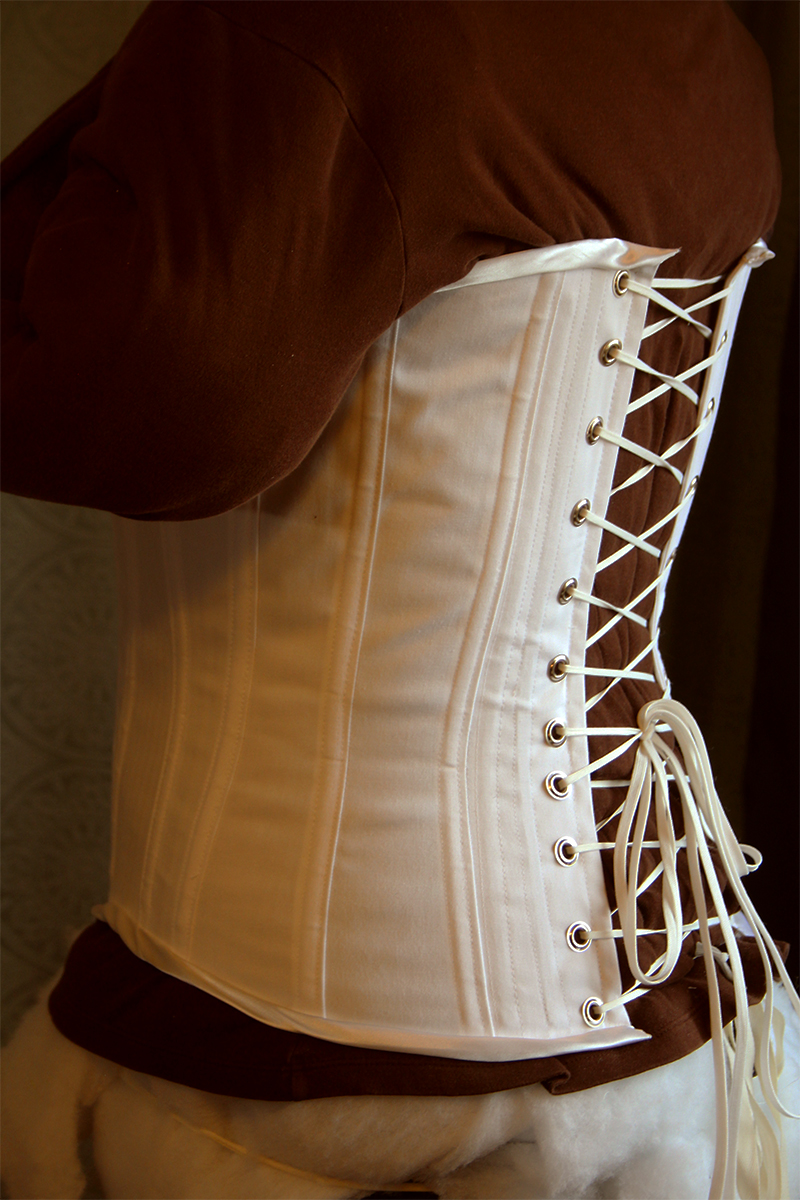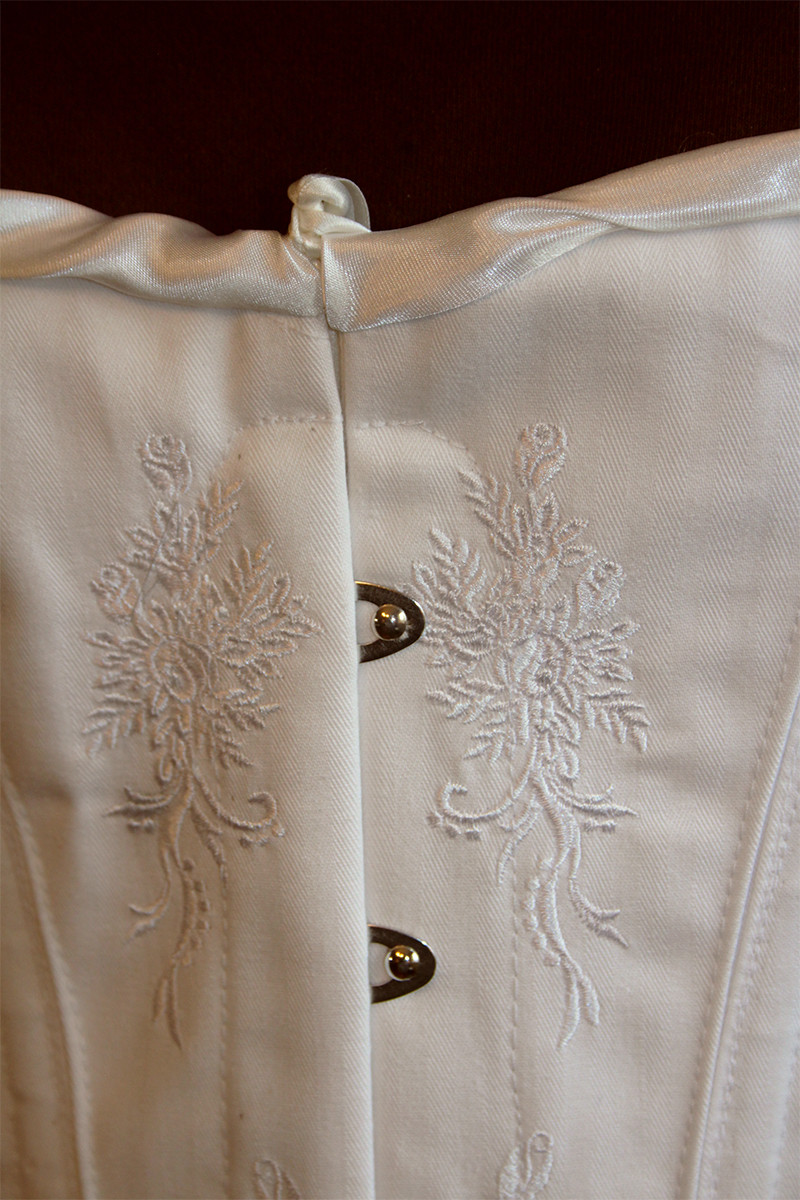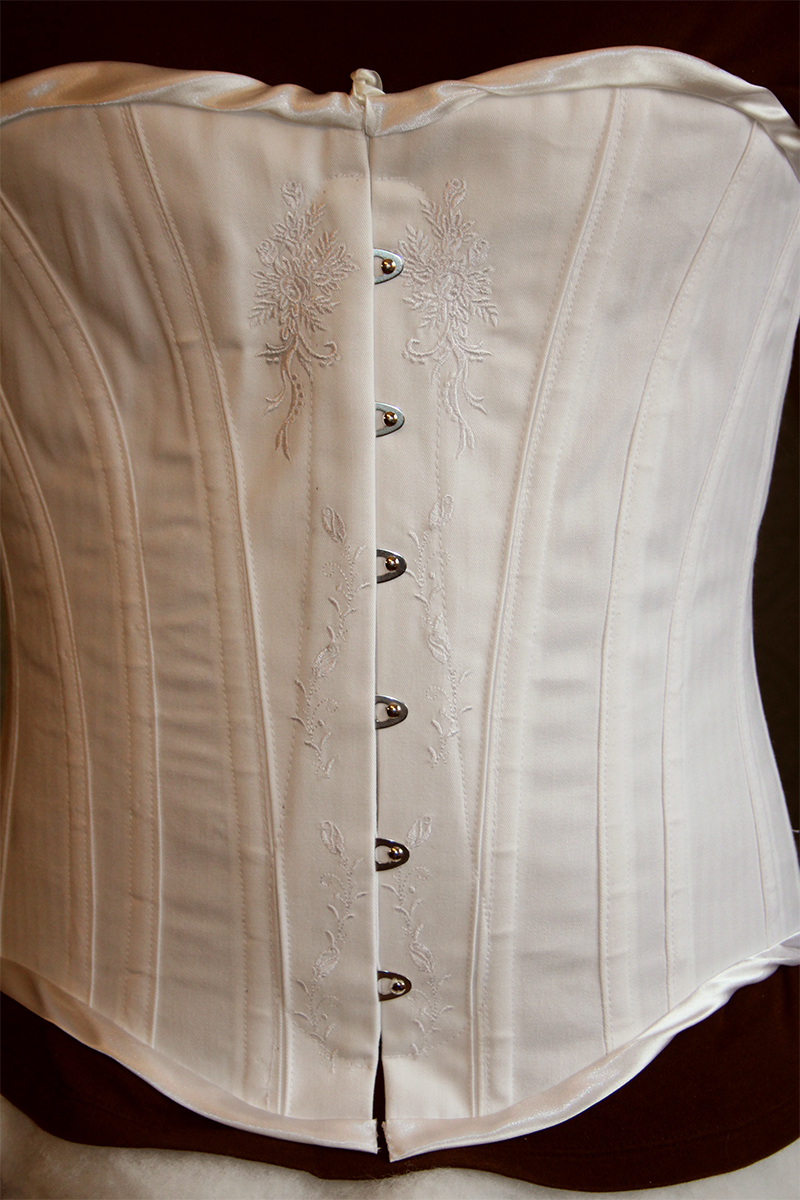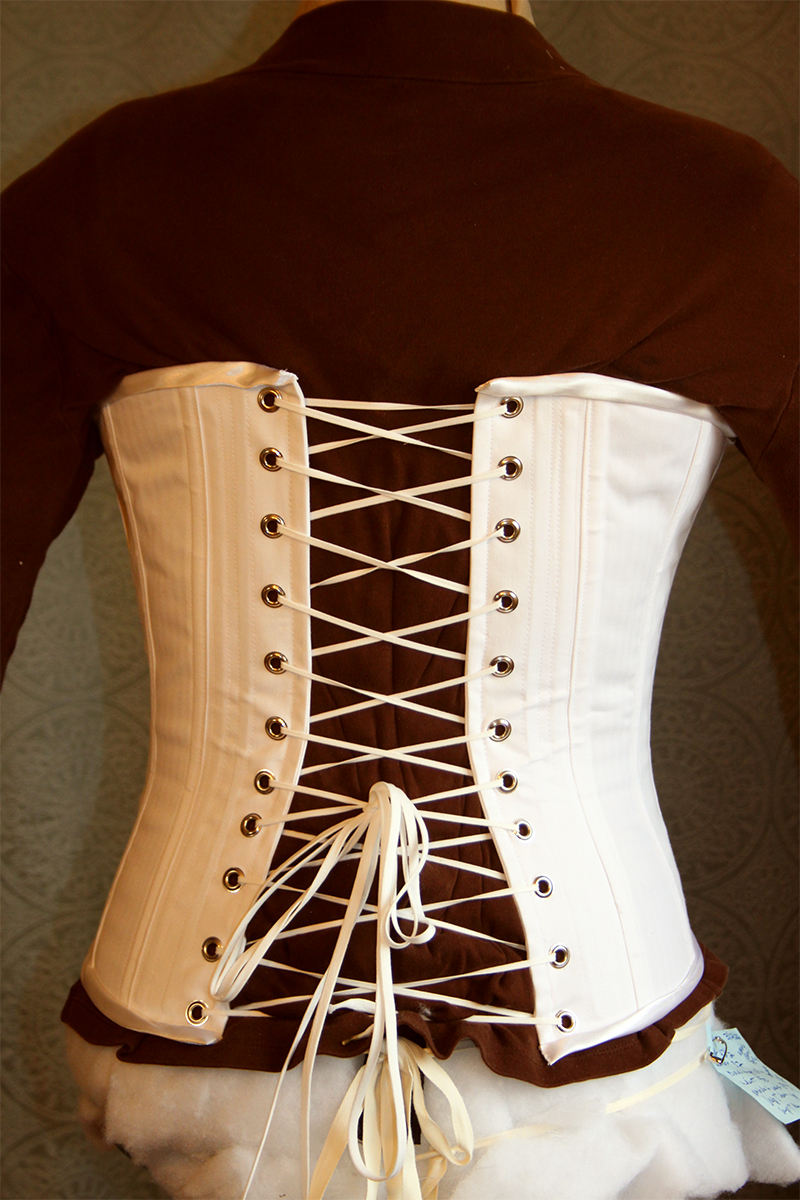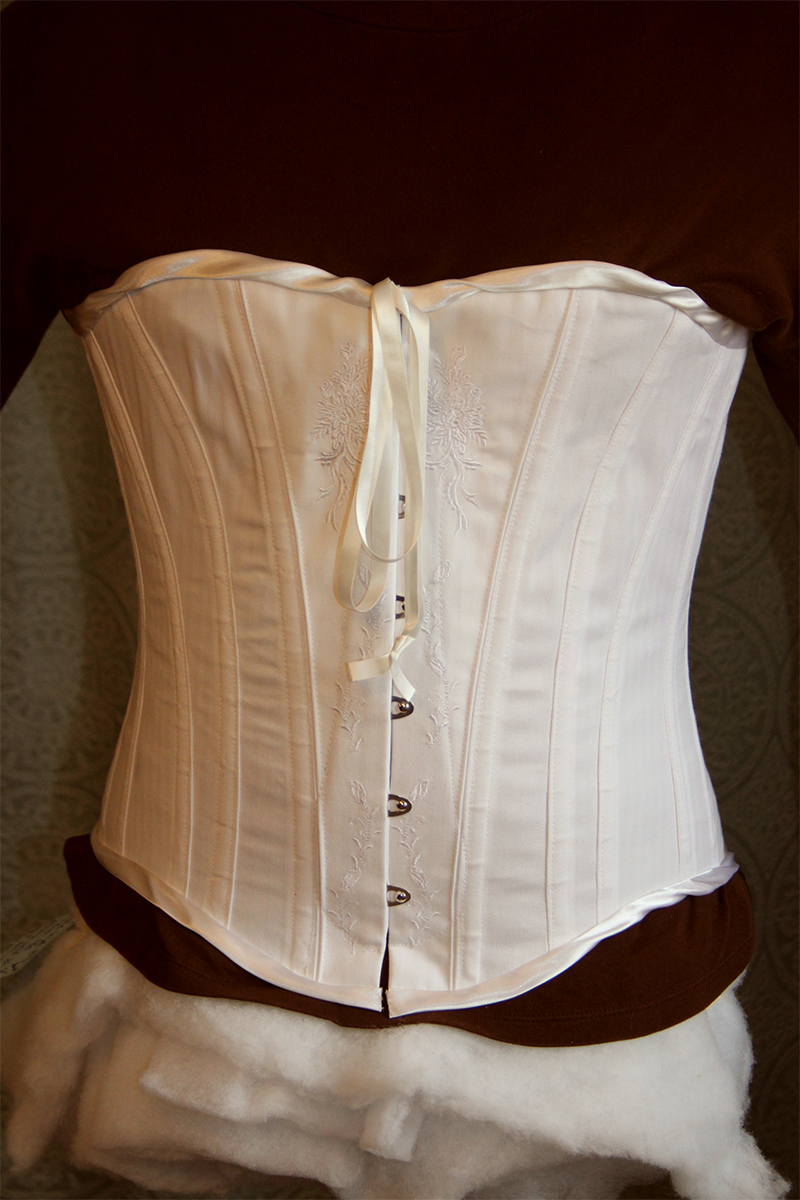 Camisoles
3 Historical Garments Modified for Modern Use
To wear under the shaper corset and historical garments for daily wear, we designed, based on late 1880's chemises, 3 different lengths and finishes in soft, 100% cotton white and ivory sateen and organic cotton camisoles.

 Short length, fly sleeve, cotton lace, silk ribbon adjustable tie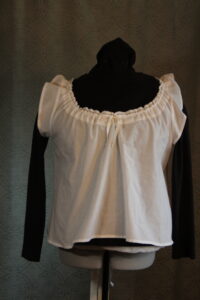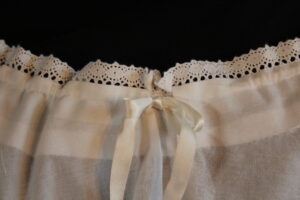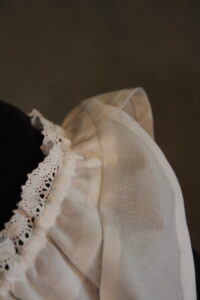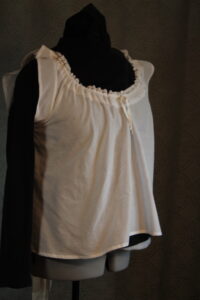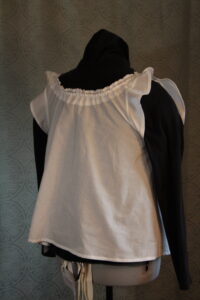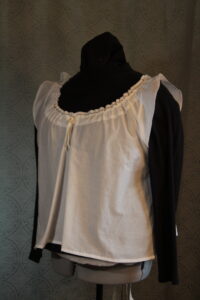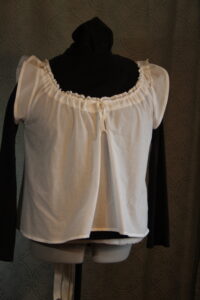 2.  Long length, fly sleeve, adjustable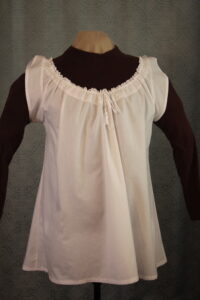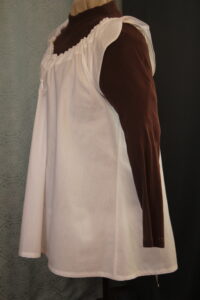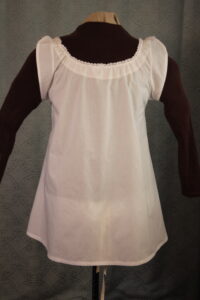 3.  Medium length, sleeveless, with insert ribbon