Click here to go to Sam's Colonial and Waistcoat History (next)
Click here to go to Sam's Design Development Page
Continue below to see the finished project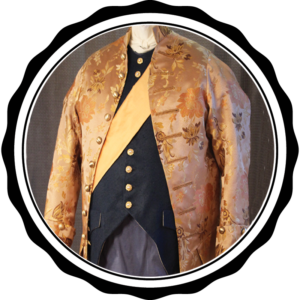 Aimee Weed/Sam Brito Historically Themed 1770's Wedding

Big & Little Groomsmen
The bride found us.  We had offered the cutest little authentically designed waistcoat for a 7 year old boy, and she bought it; a perfect fit for the little guy.   Aimee contracted us to make a matching waistcoat for the mid-1770's for the "big guy" (the Groom)!  This is a bit in reverse of how it usually happens; when the groom buys his tux and they find a little one for the youngsters to wear, but we're going to make it happen.
In addition, Aimee has a special surprise for her Groom.  We are making him a custom frock coat too!  It will be simple and basic, but oh so special for that once in a lifetime moment – a wedding on the Black Pirate Ship.
Matching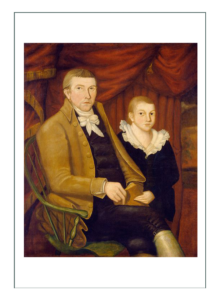 The problem was that we had made the little waistcoat out of favorite scraps we had in the shop, and the fabrics used had been discontinued.  We were able to find the felted wool, but it was a bit thin for a large man.  Everything would have to be reinforced using tailoring methods – old and new.
The other challenge was the buttons.  Those too were vintage and not available, so the search was on to find lining fabric and buttons that would coordinate the two, though not necessarily be an exact match.  Fortunately, a man's 1774 waistcoat had buttons of 1/2″-5/8″, actually SMALLER than those on the boys', so we found some GORGEOUS buttons (after a lot of searching Europe, Canada, and the US) in a REAL mother of pearl with inset paste diamonds.  They are in exactly the right size, and give the necessary "bling" for a groom.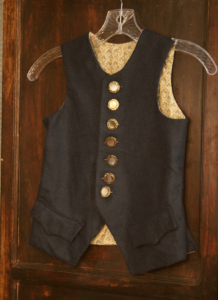 The next challenge then, was to make sure everything coordinated with the bride.  The bride is wearing her Clan Tartain, which is in blues.  The waistcoats are blue, but the frock coat will be orange.  This should be interesting and so much fun!
Click here to go to Sam's Colonial and Waistcoat History (next)
Click here to go to Sam's Design Development Page
Continue below to see the finished project

Final Sketch
Finished Wool Waistcoat
Features: handmade buttonholes, custom fit, metal and Czech glass buttons, real pockets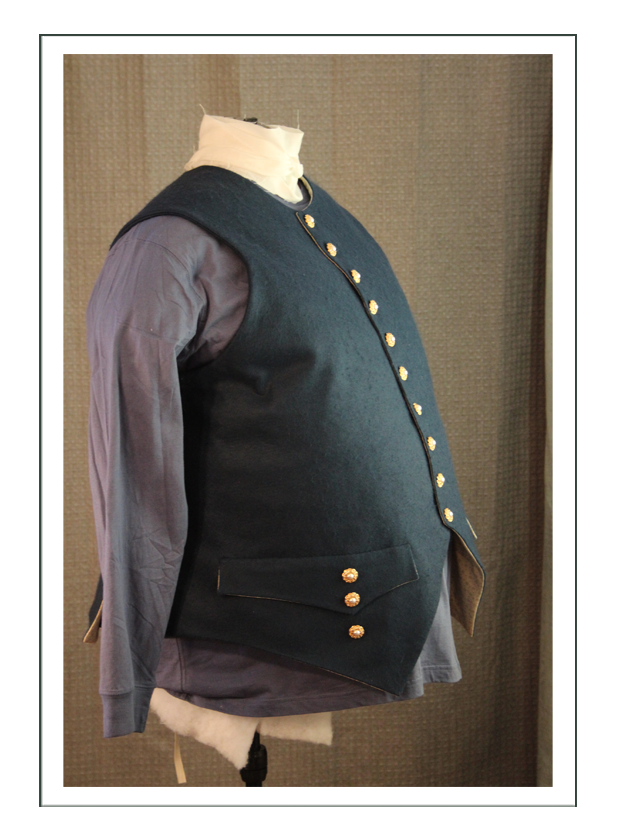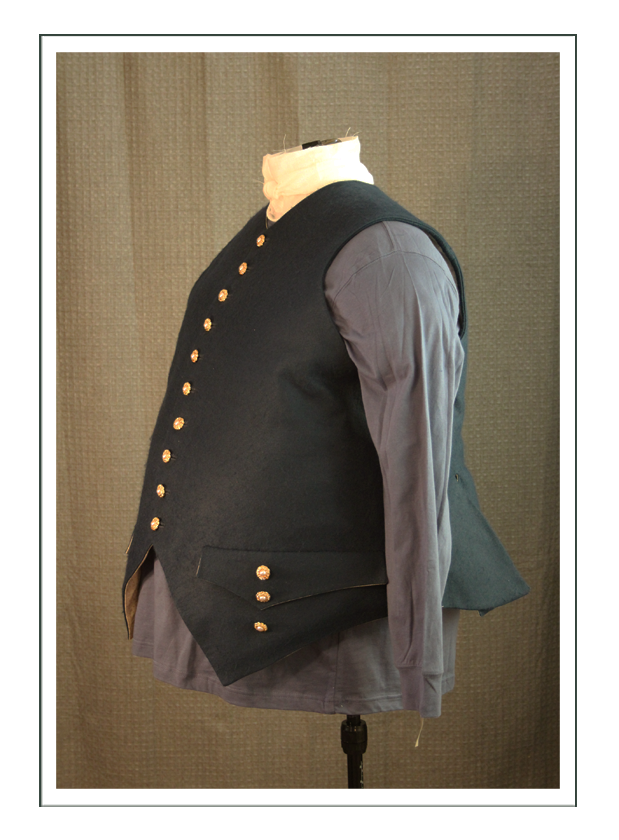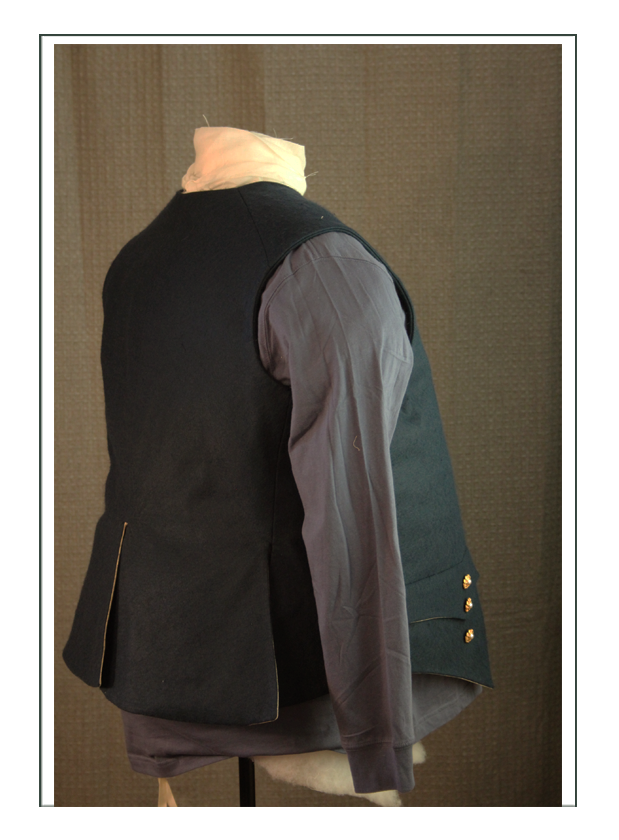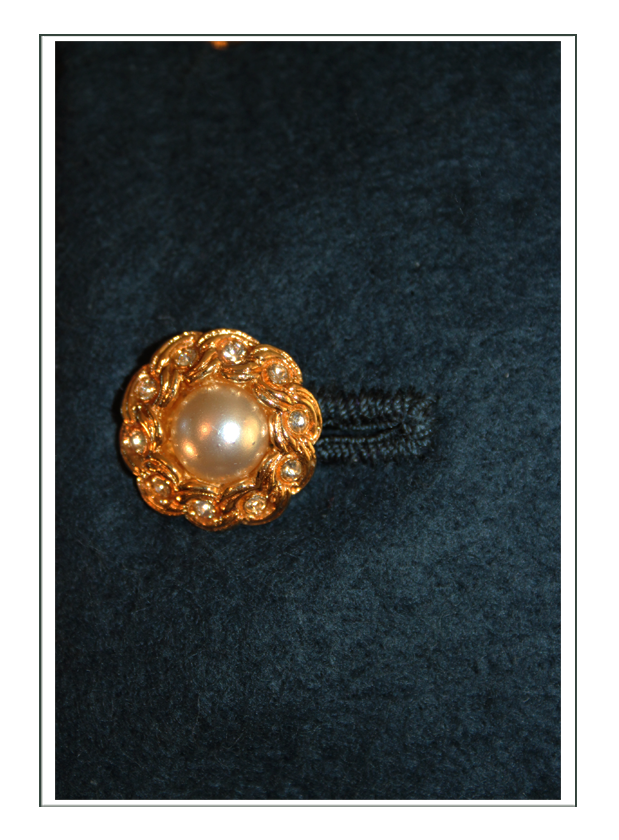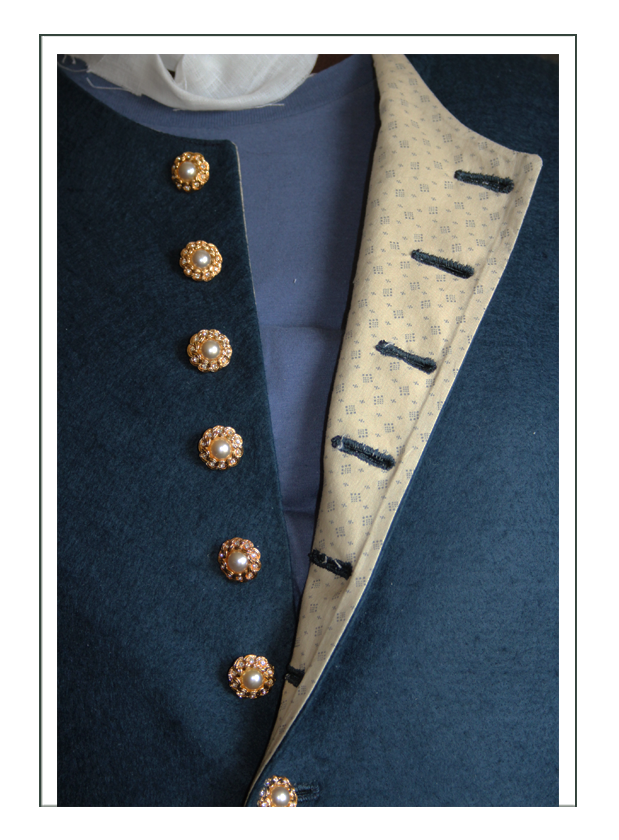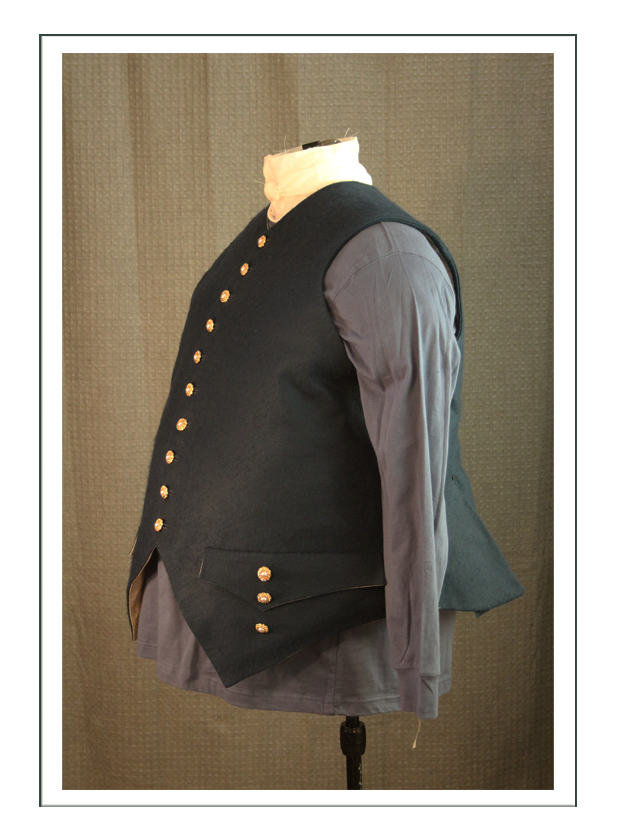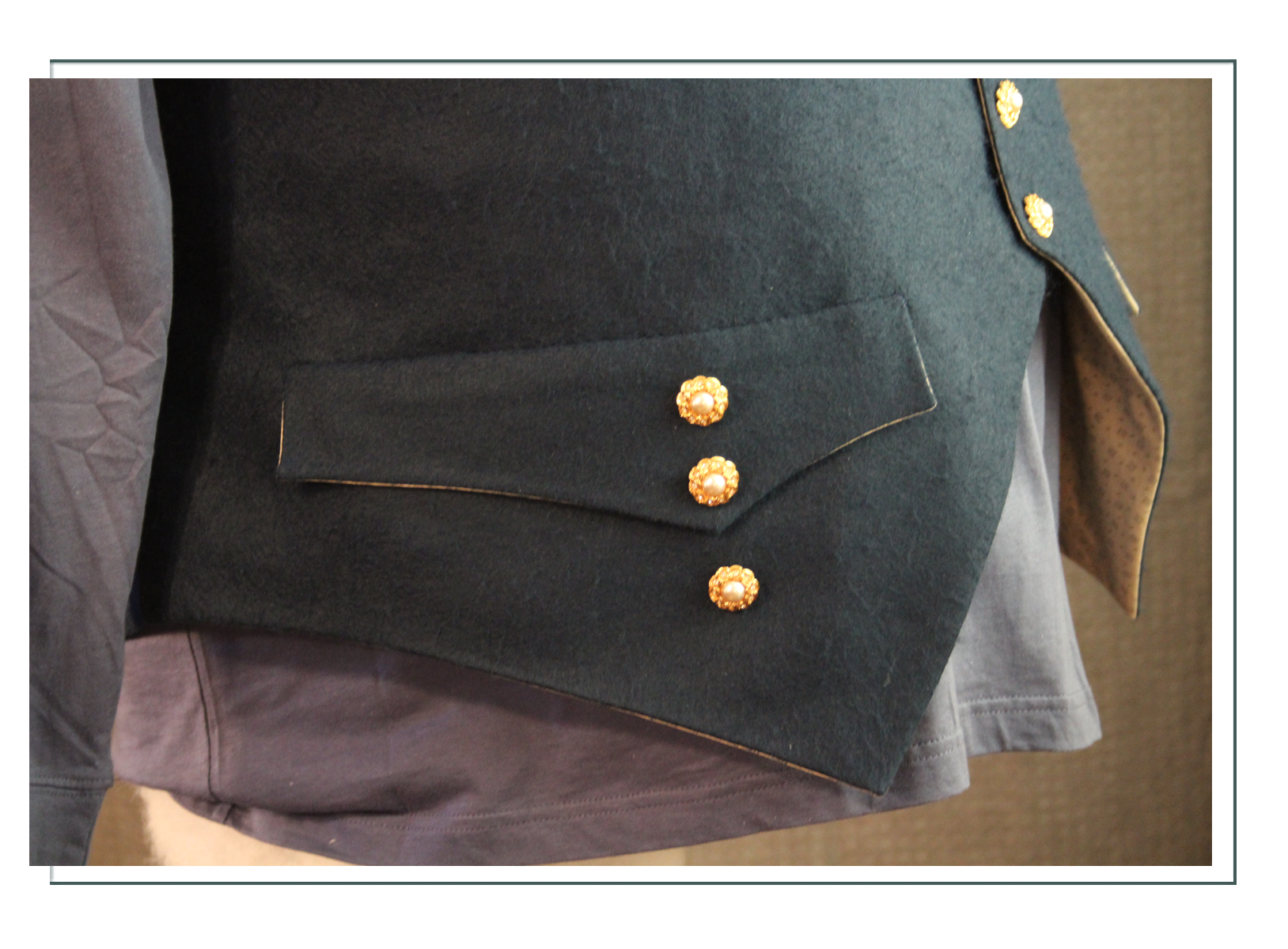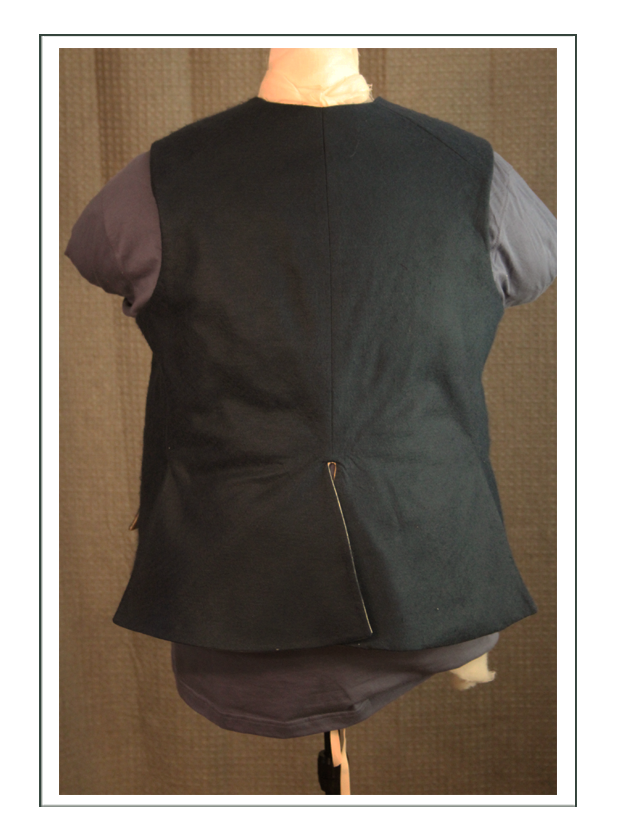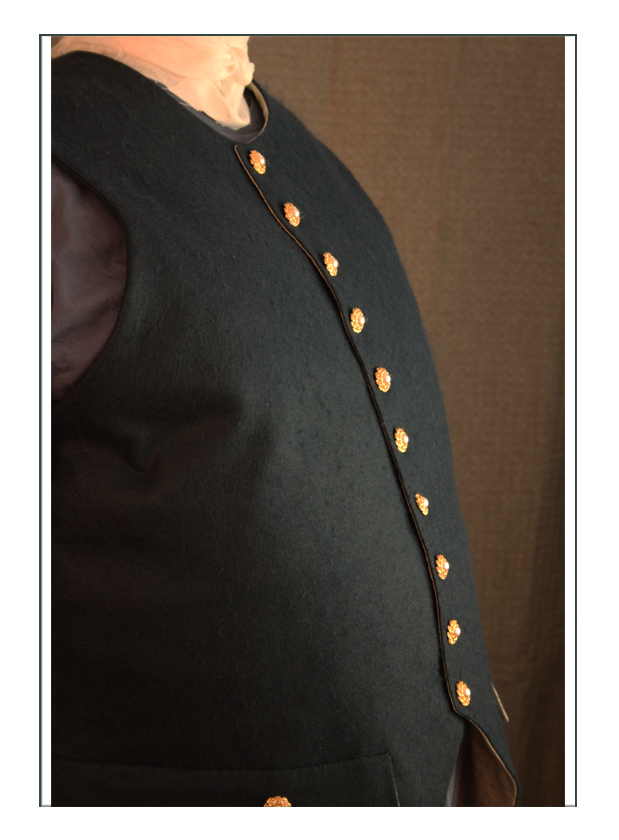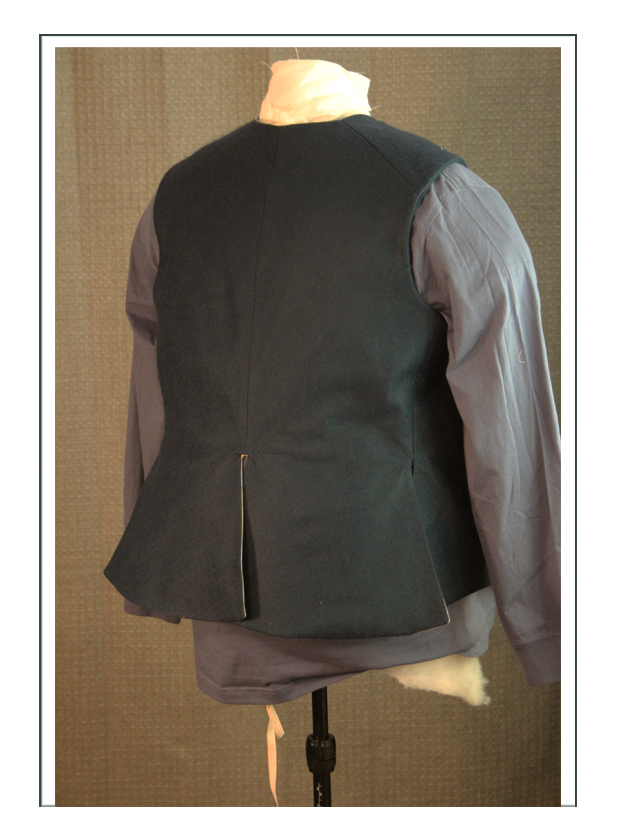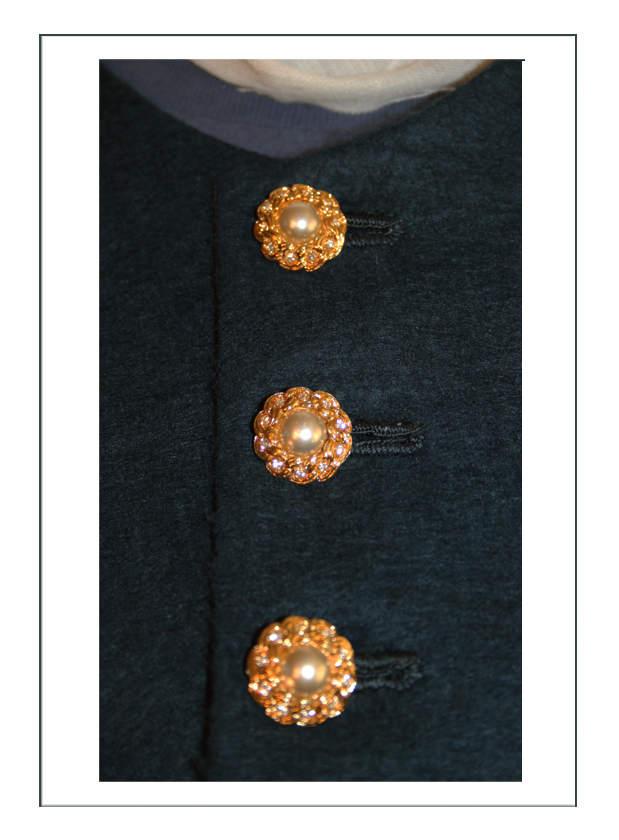 During Construction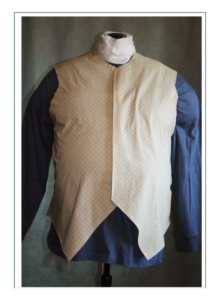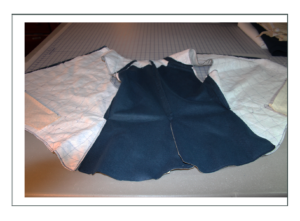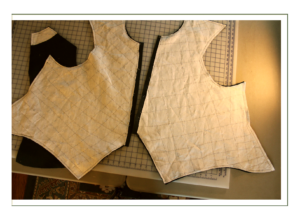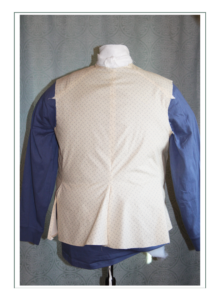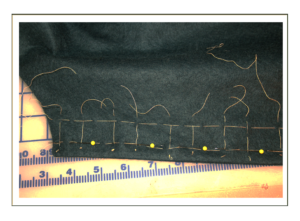 Finished Frock Coat

Features:  brocade damask fabric with 100% figured silk lining, metal buttons, handmade buttonholes, custom vents, real pockets, large cuffs.  We think it looks like a Colonial Banyan, and has an Asian look as would be considered very high fashion for the wealthy at the time – or a notorious pirate…?!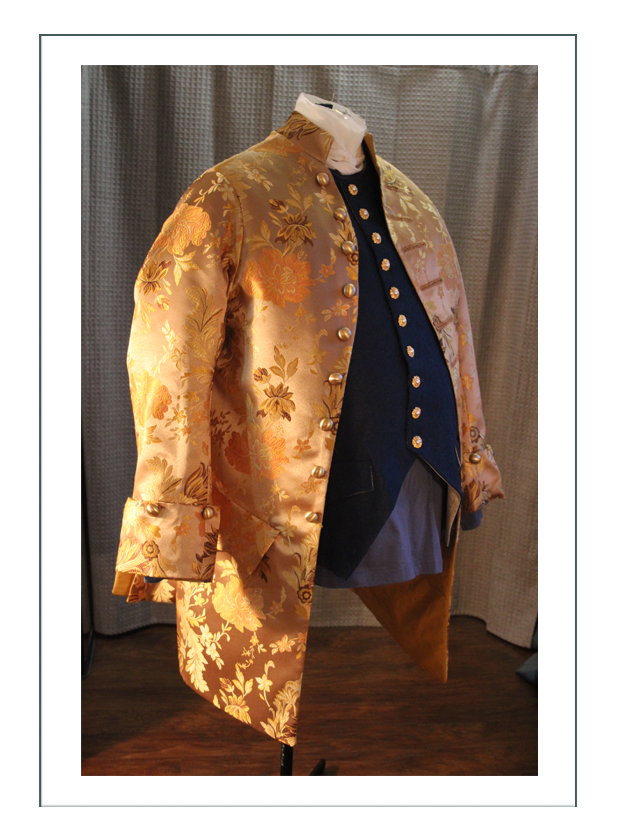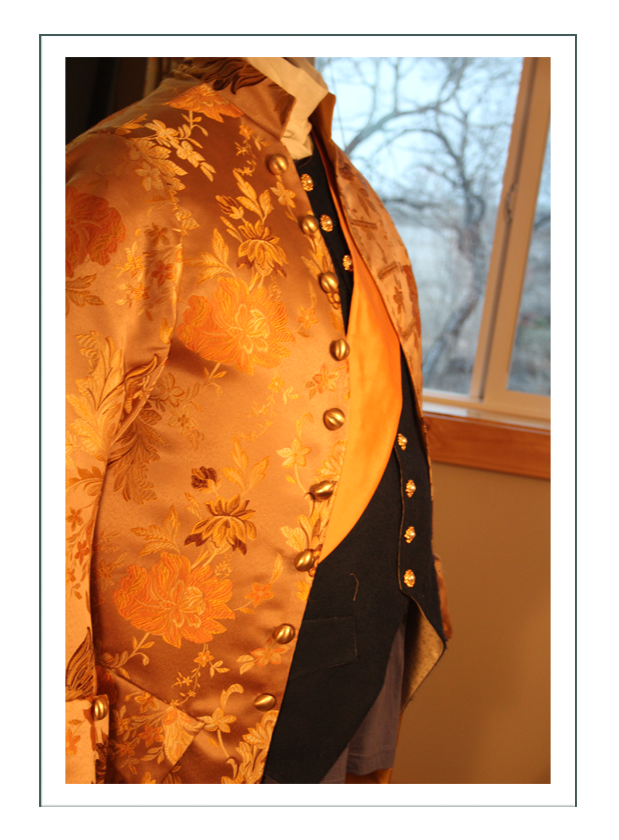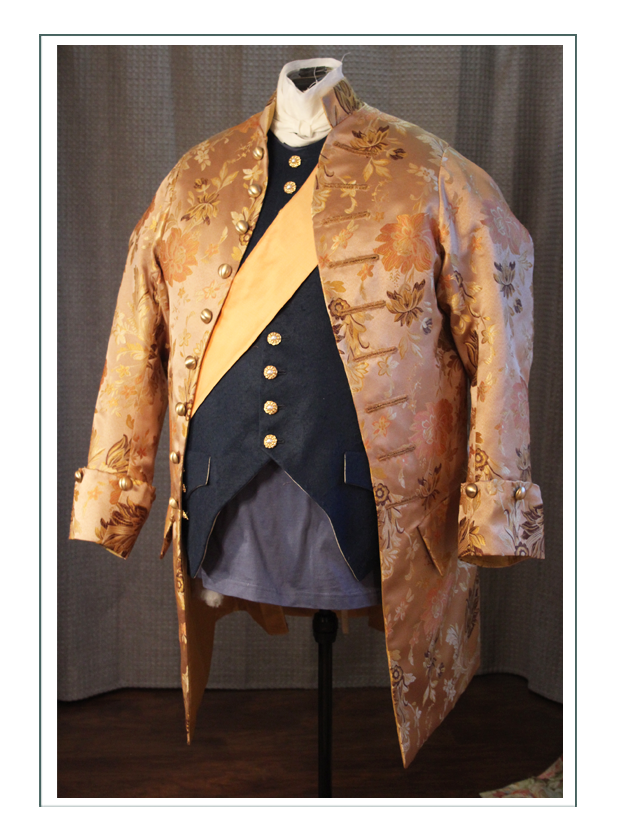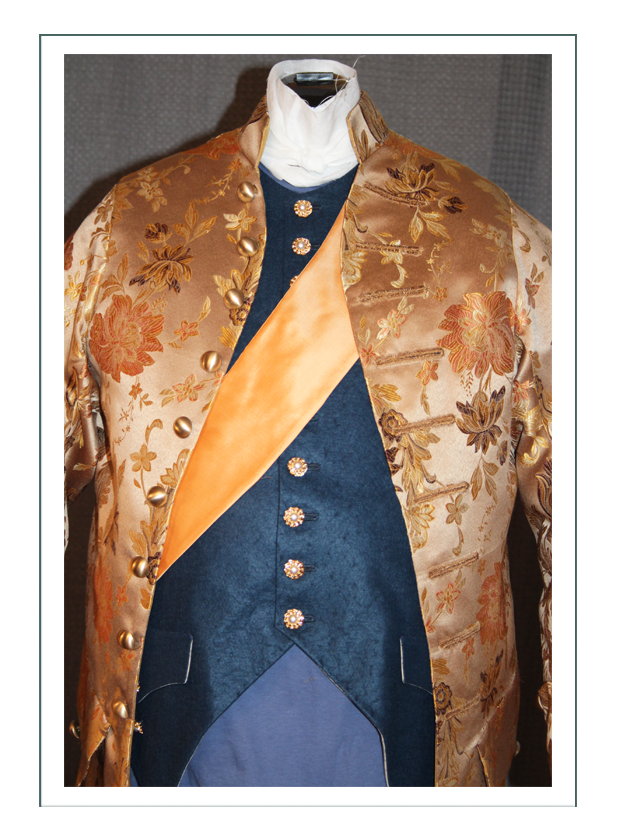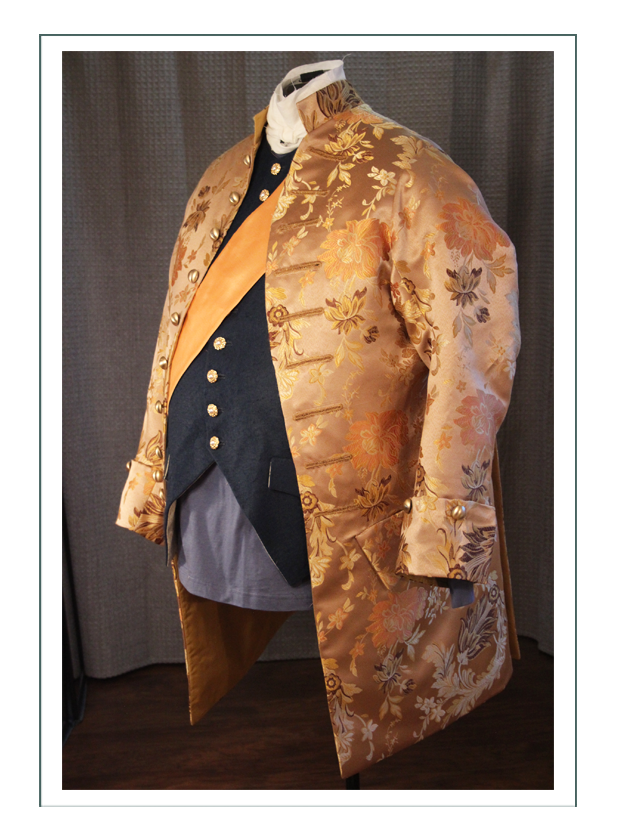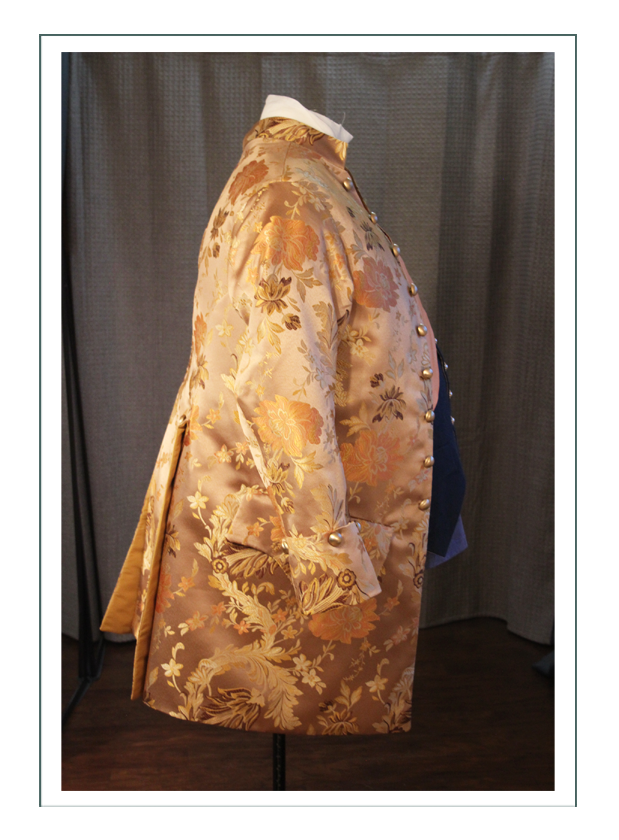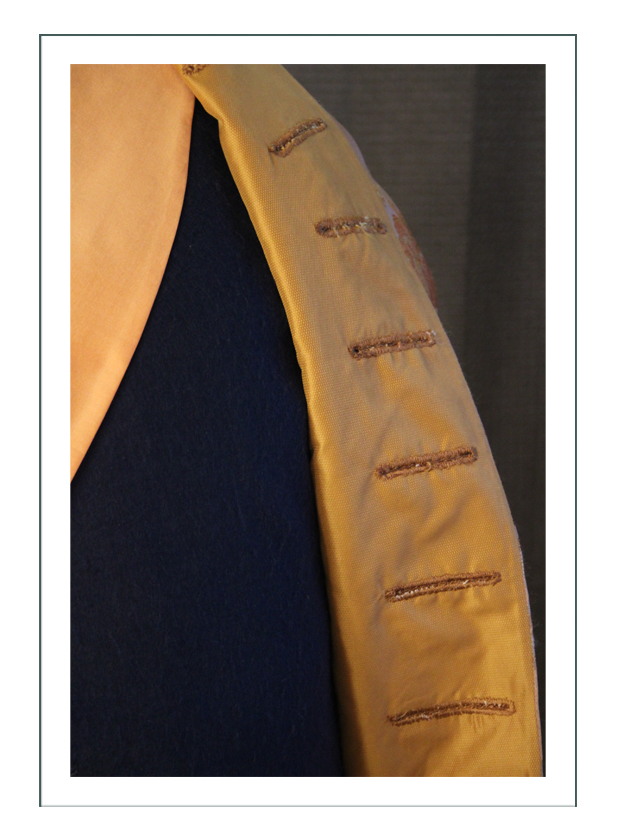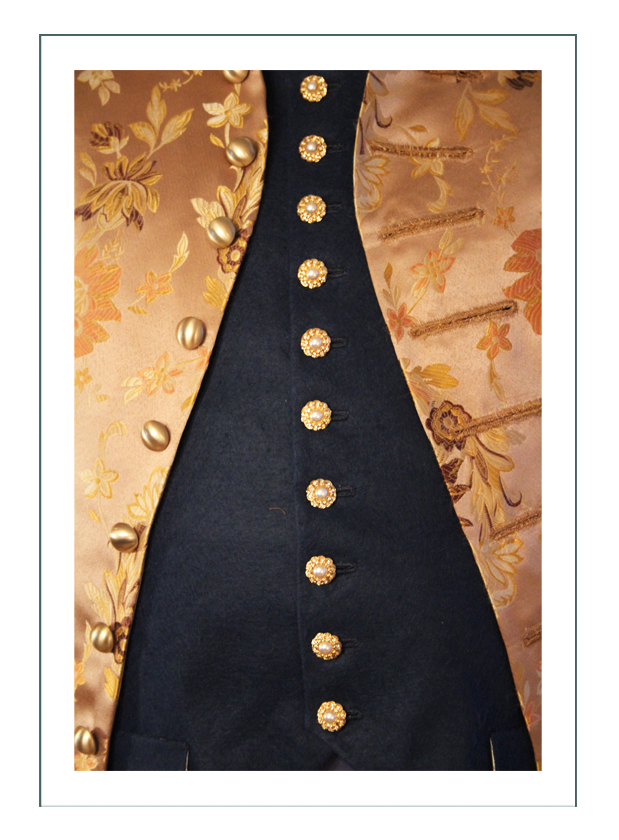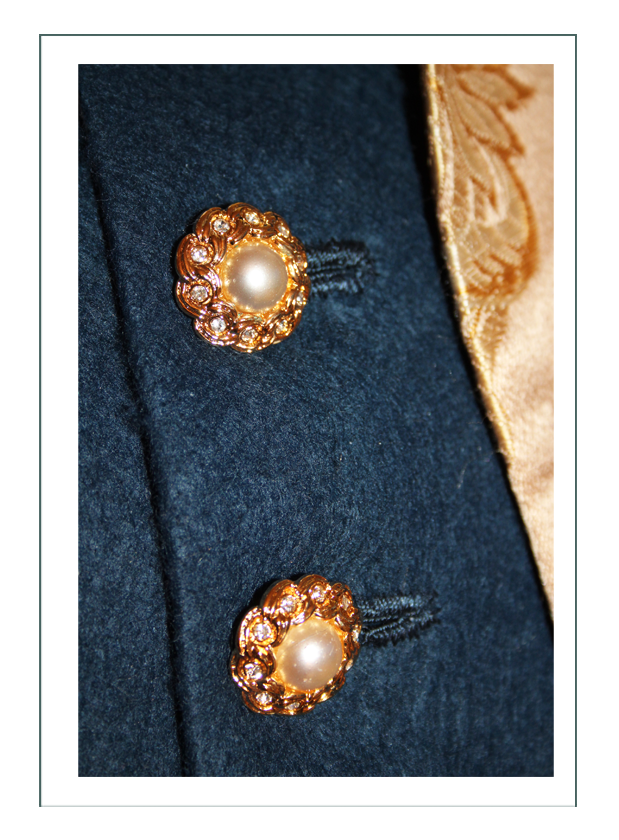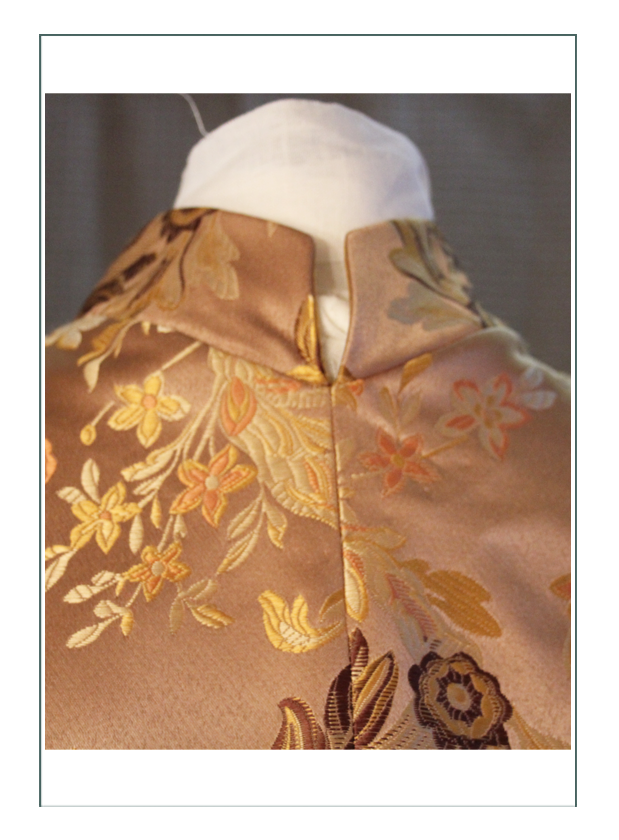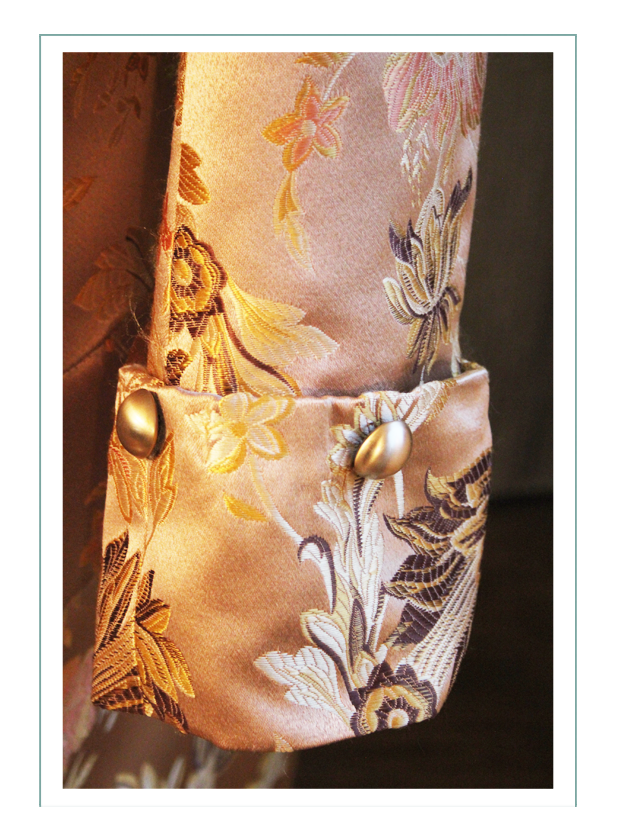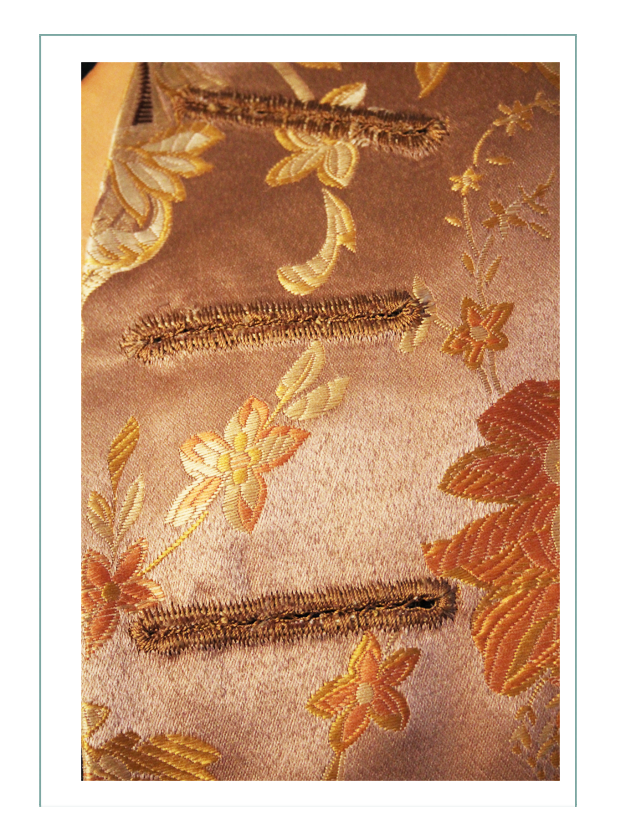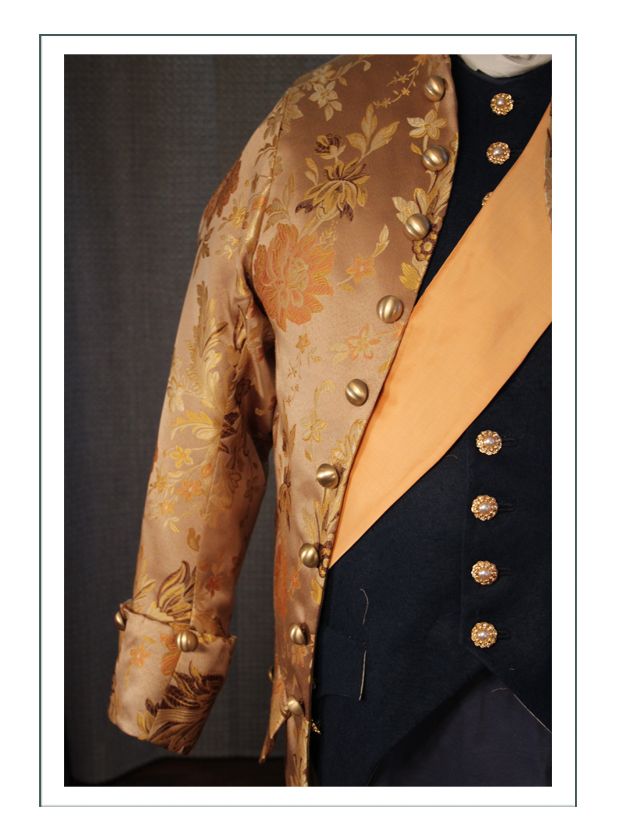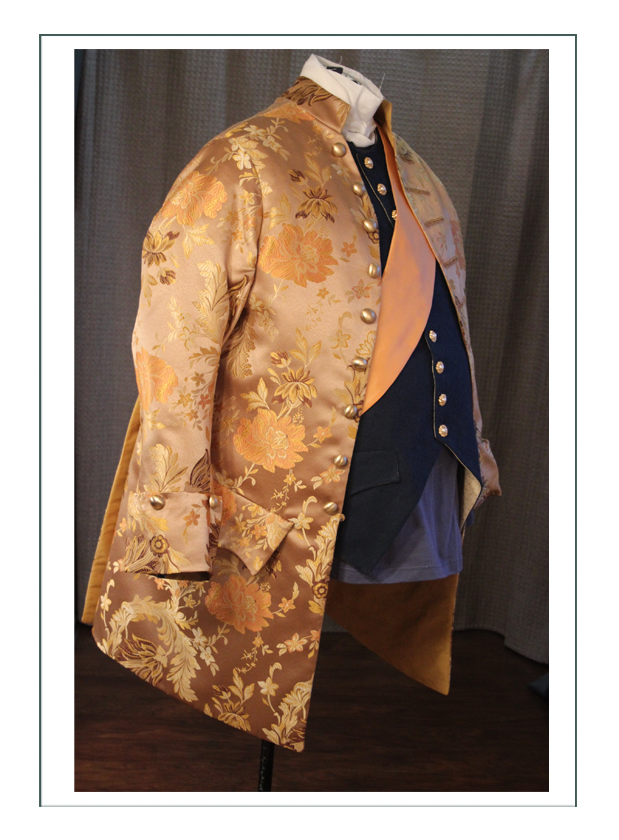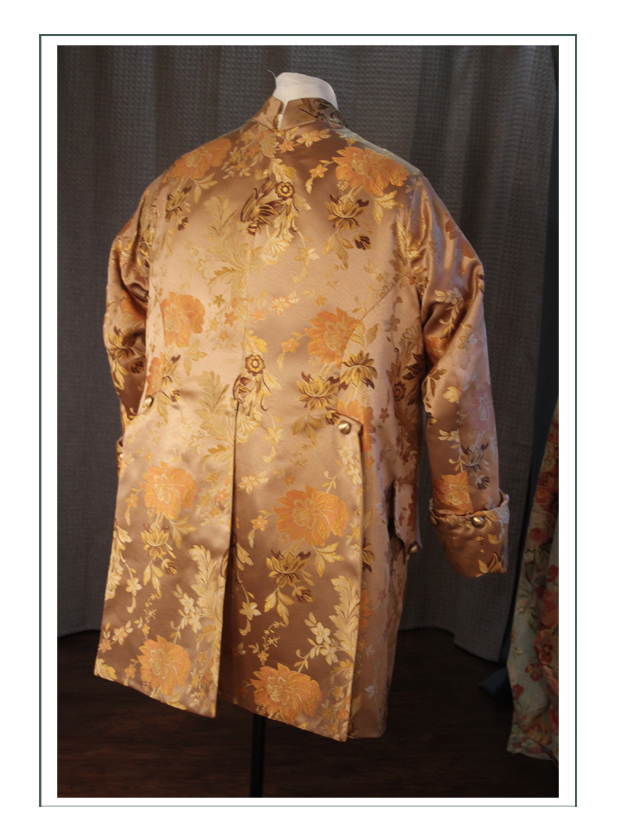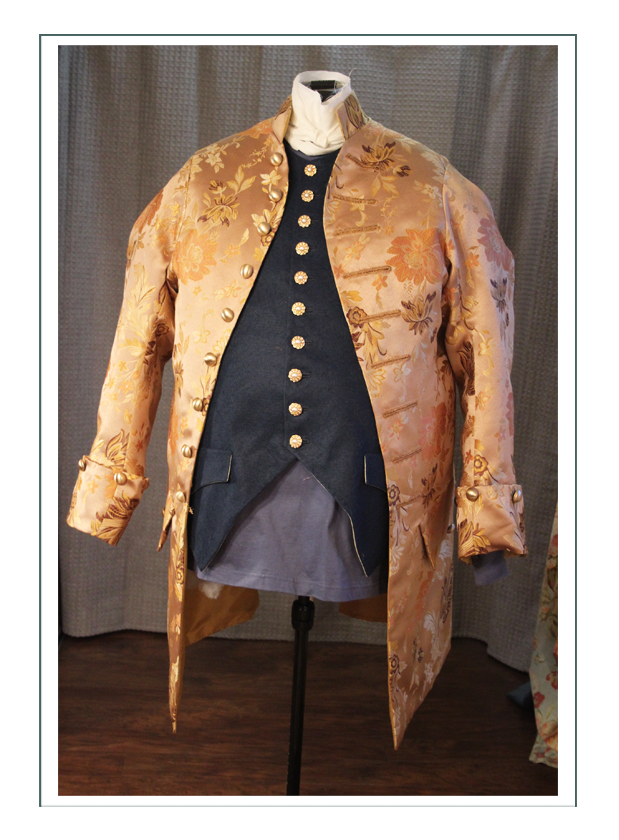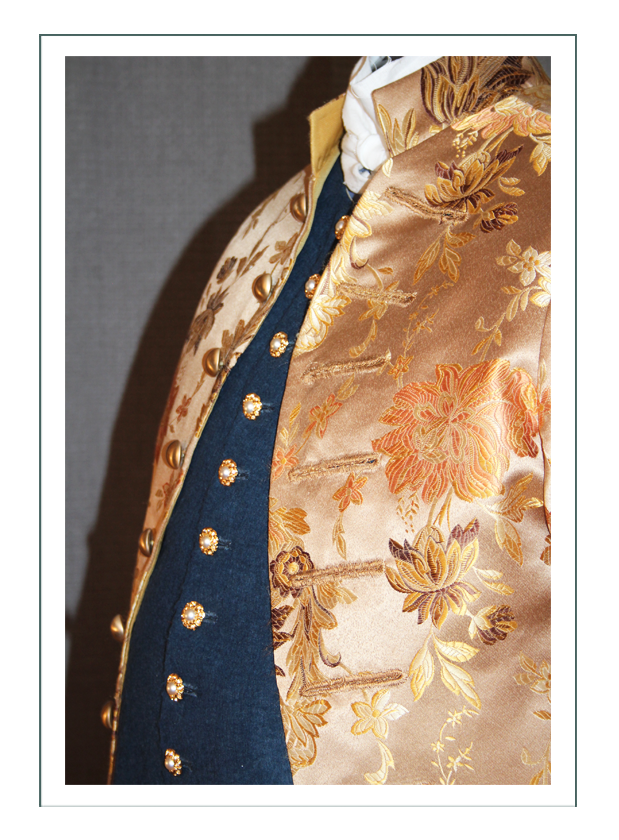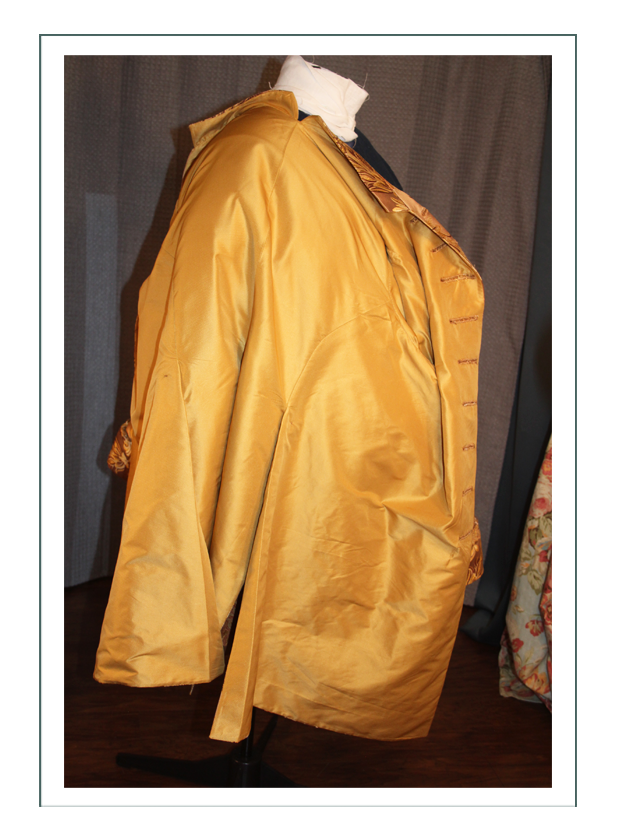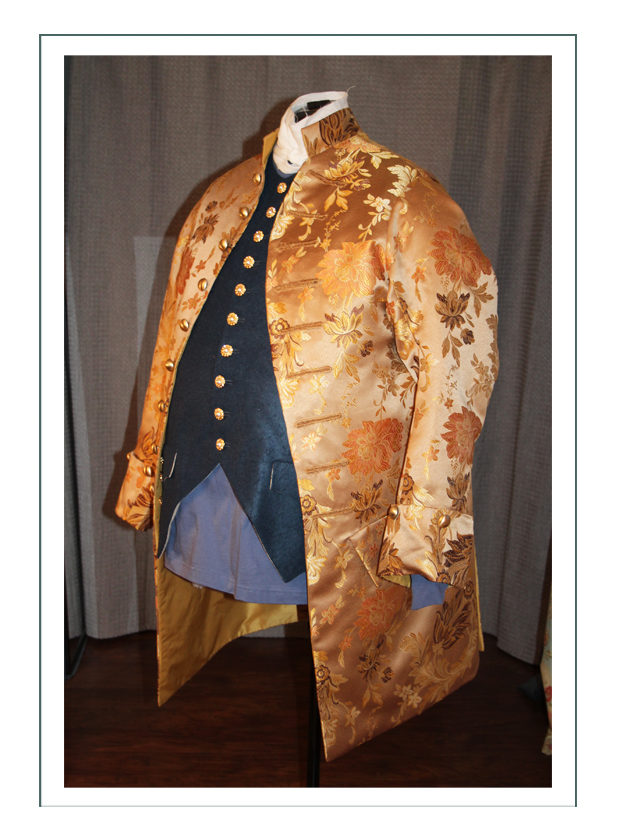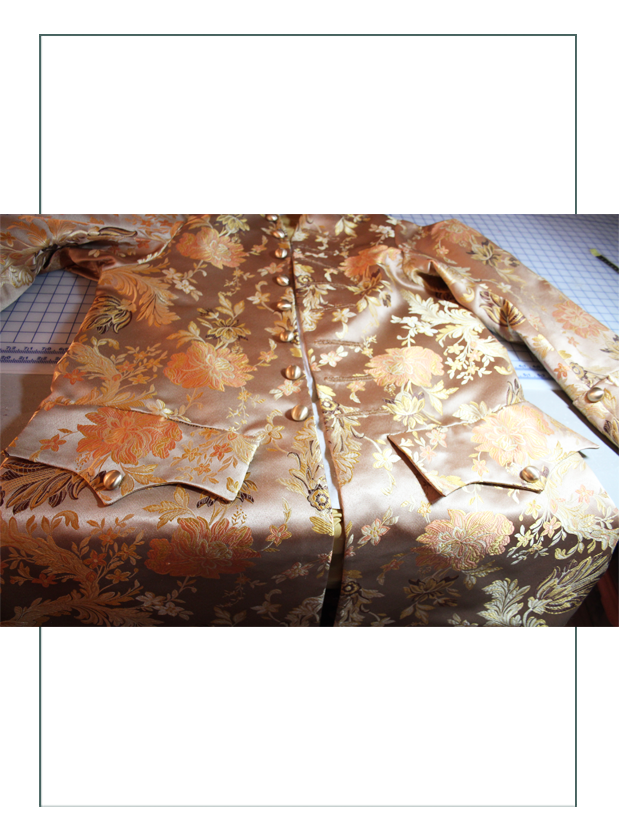 Something Special – Nobility Sash!
With vintage trefoil pin.  We just felt if George Washington had one, Sam should get one too for his wedding: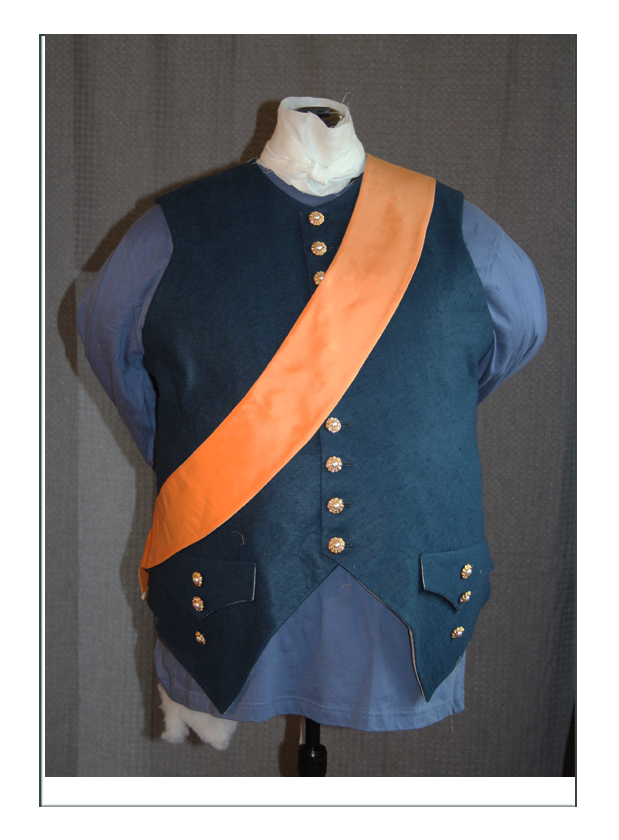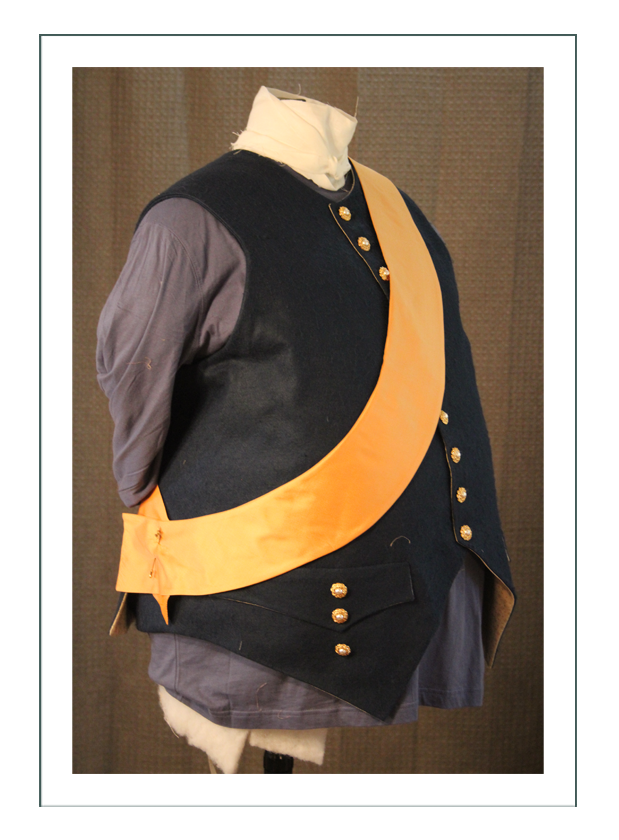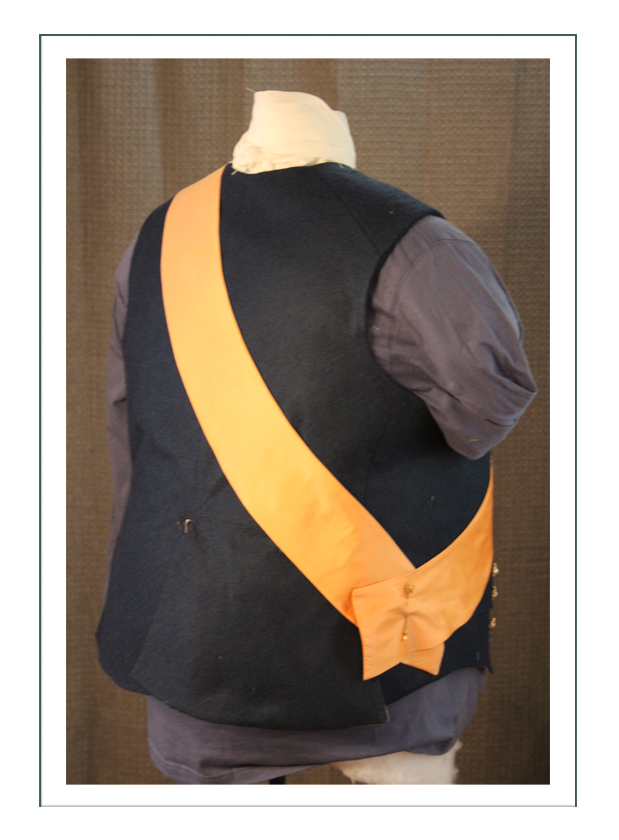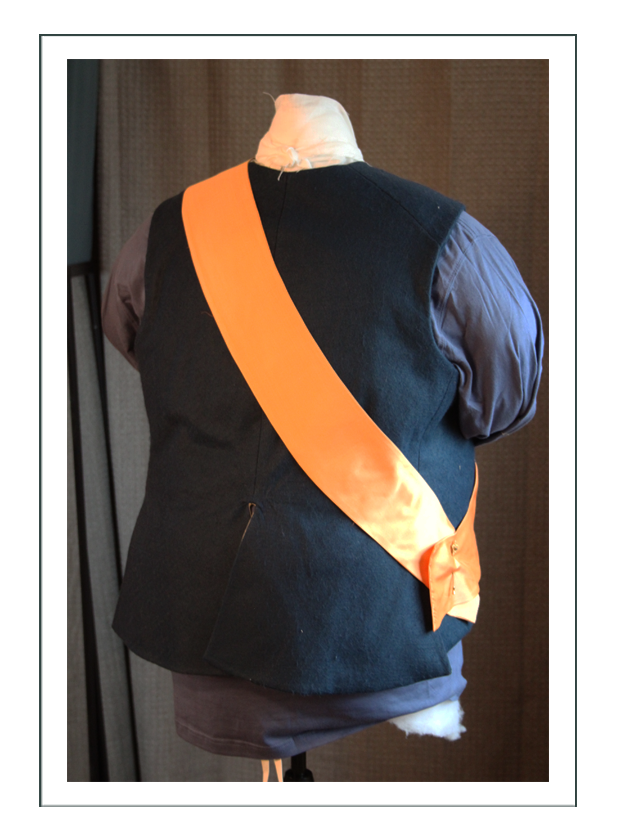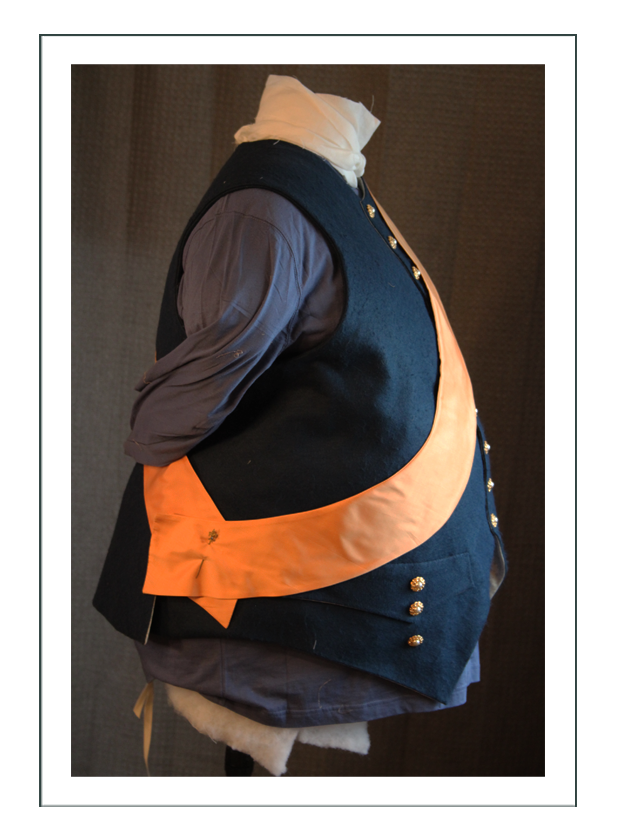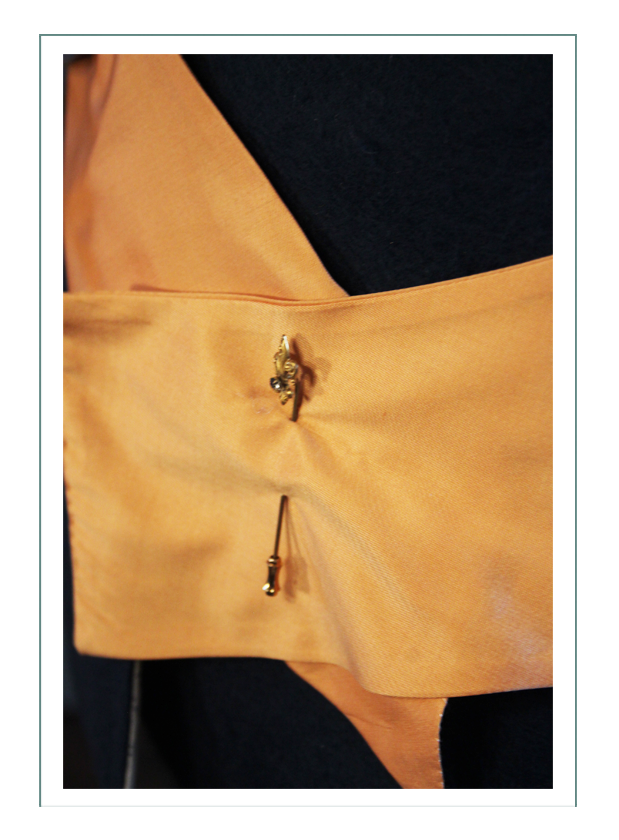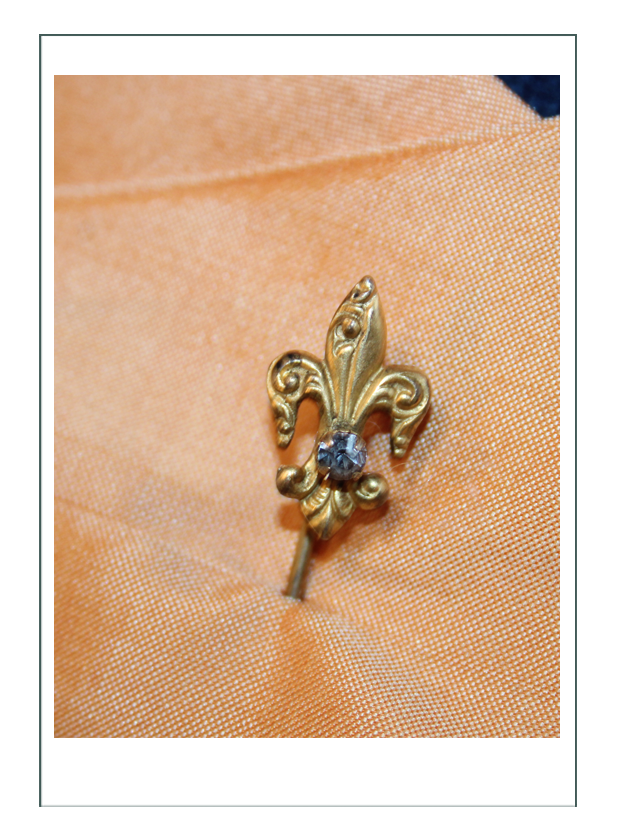 ..coming soon!