EDWARDIAN HIGH FASHION
1909-1910 were transitional years between the 5 different factions of the Edwardians, and what was arising in the 1912 "Titanic" era and forward into WWI.
High Fashion of the Day – 1905-1909
The transition from the Edwardian high fashion into the longer lines that would embrace 1910 and forward, was not simple nor a single day.  Women moved gradually from the shapes of the past few years, changing gores, skirts, and undergarments every season.  Some hung on to their old corsets and skirts, while others grabbed the latest thing.  This is why this time era is so difficult to interpret, and it is necessary to define character and function, because almost "anything goes" could have been the motto of fashion heading into 1910.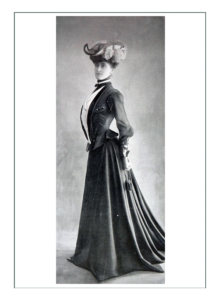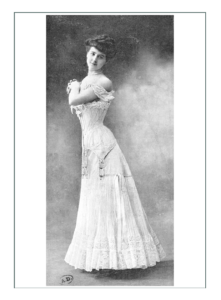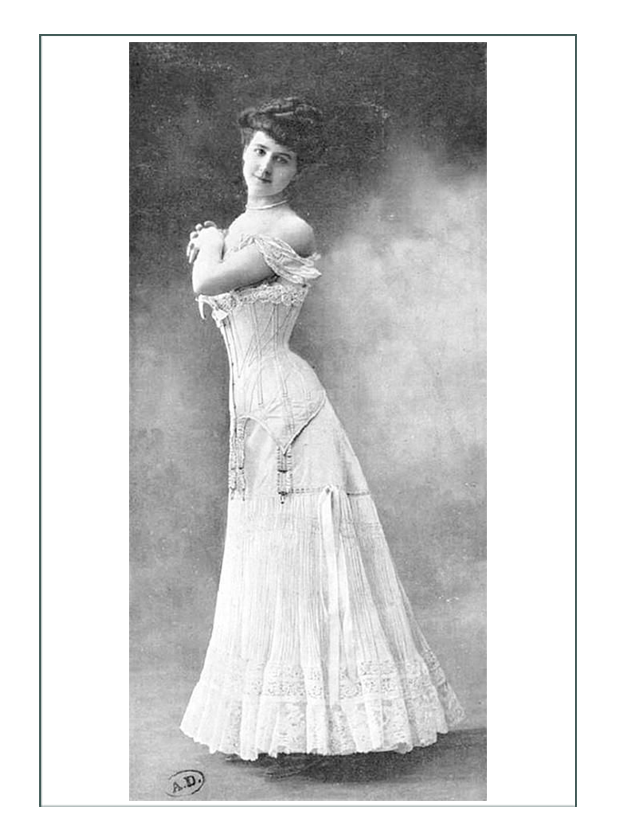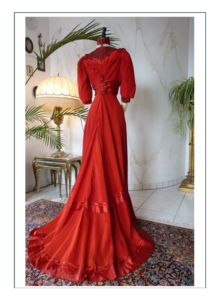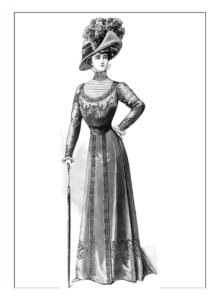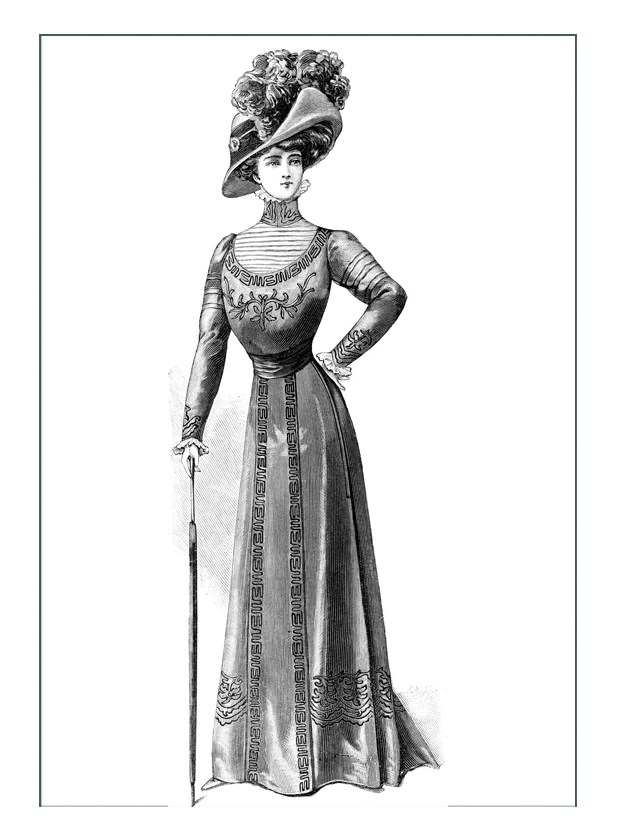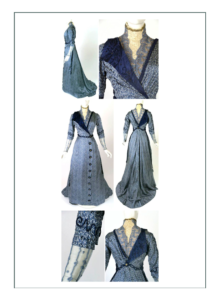 The Changing Line – Formal Wear and Tea Gowns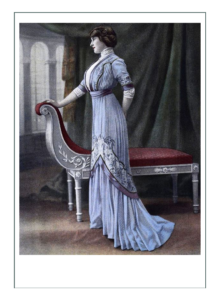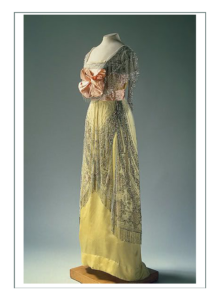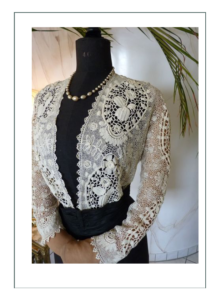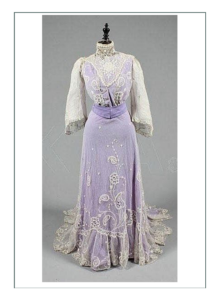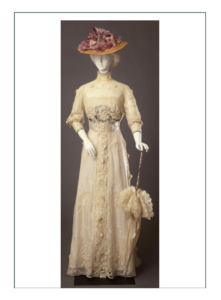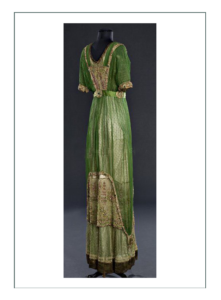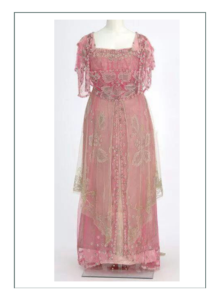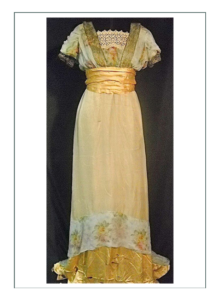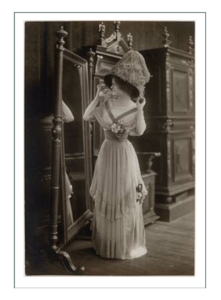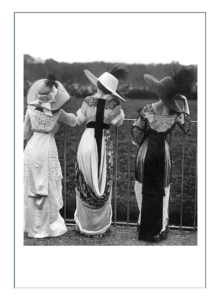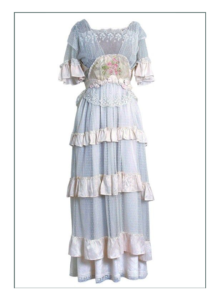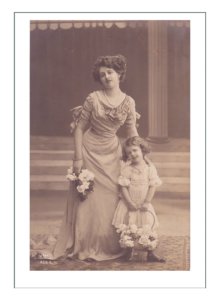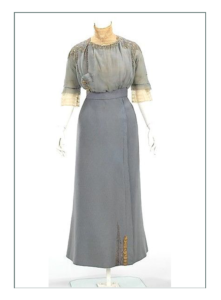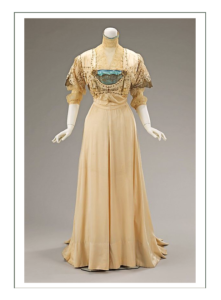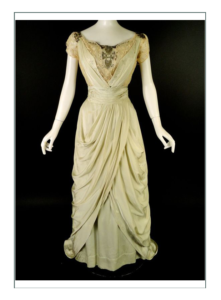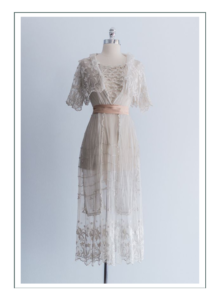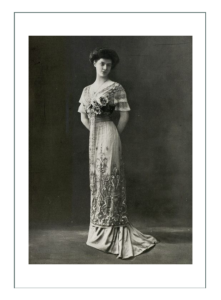 French designer, Byzantine, & Asian influences on High Fashion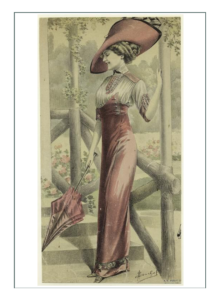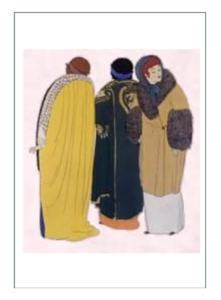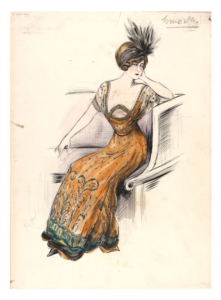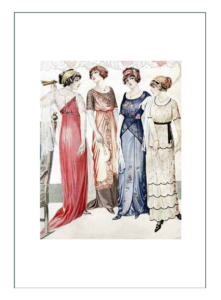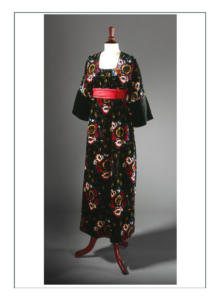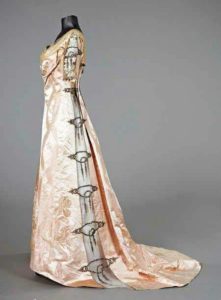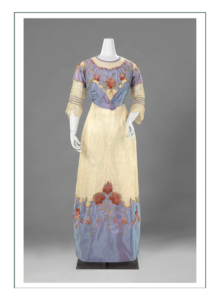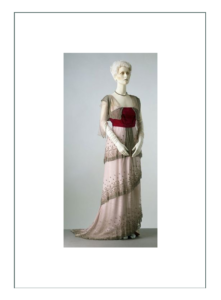 Walking & Suits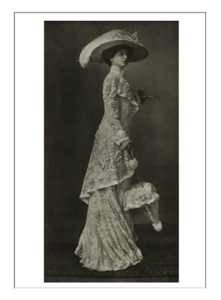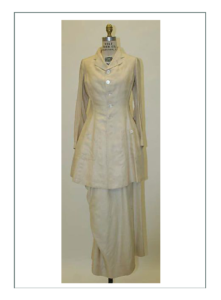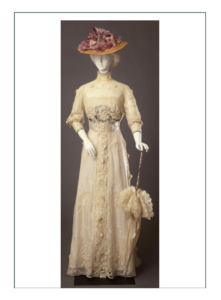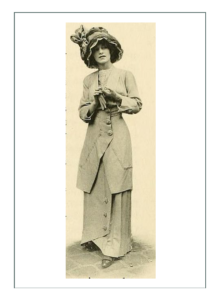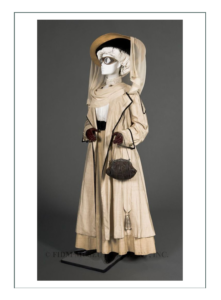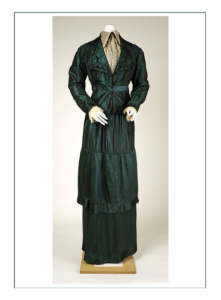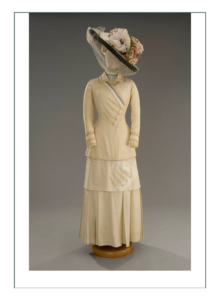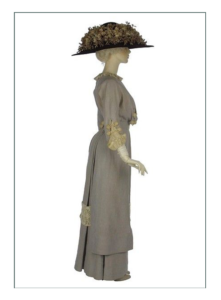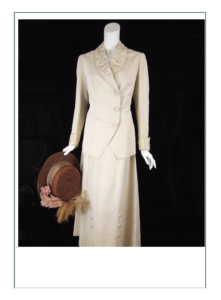 1902 corset hangs on until 1909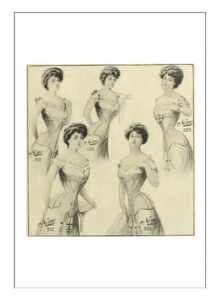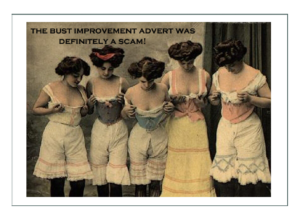 1910 Corsets are longer in the bottom and shorter on top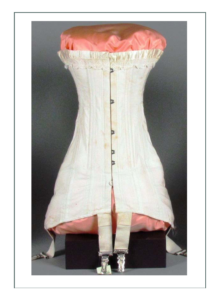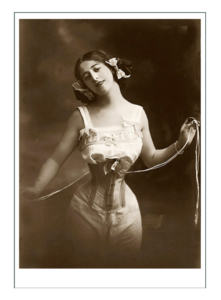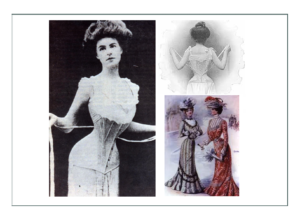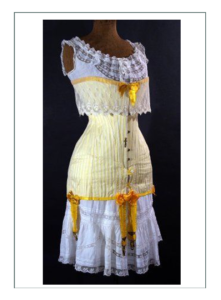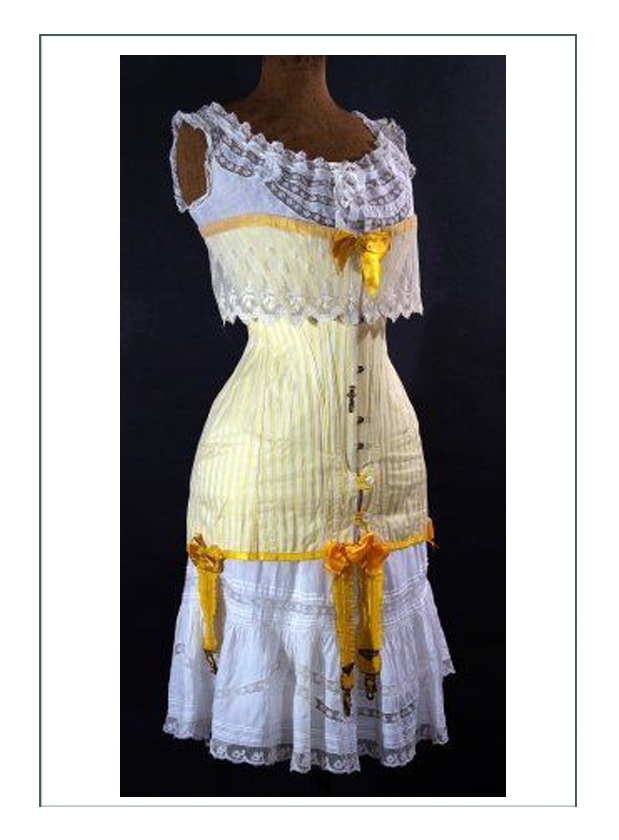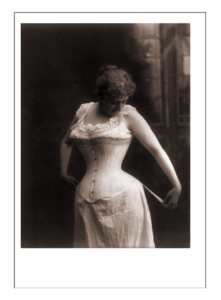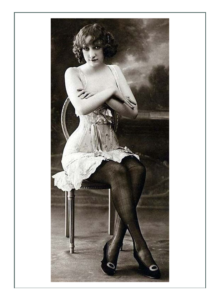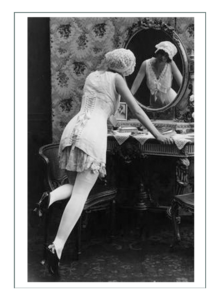 Leading towards the "Bust Supporter" that was to come (Brassiere) and other oddities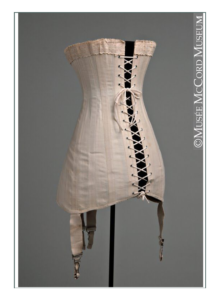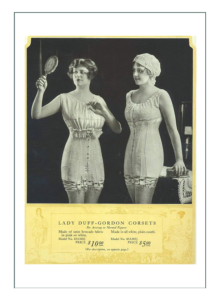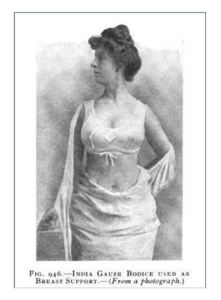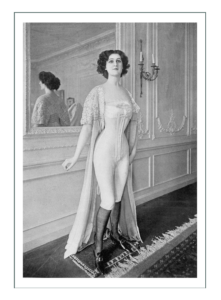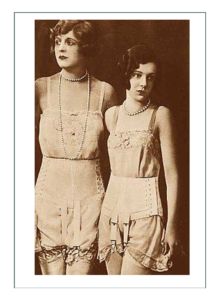 Which meant the rest of the undergarments had to evolve too
1905-1909 Long "slips" and drawers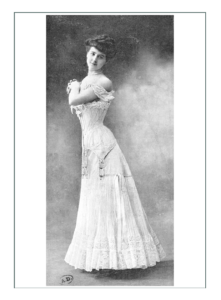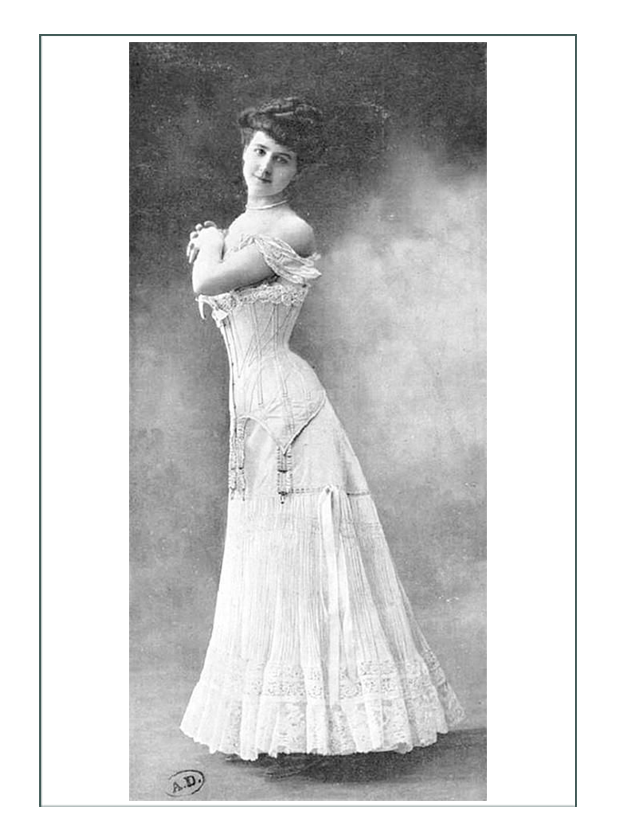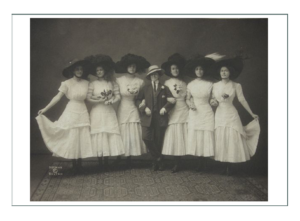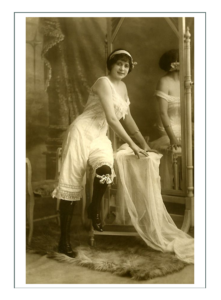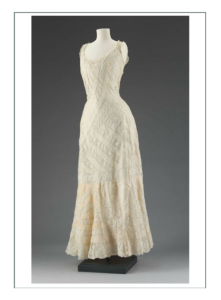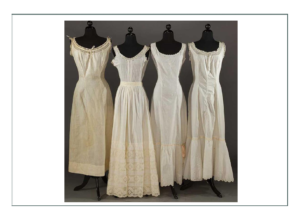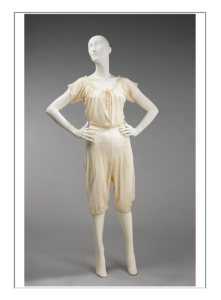 1910 Become short Drawers, Slips, Corset Covers, and Garters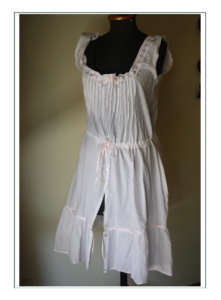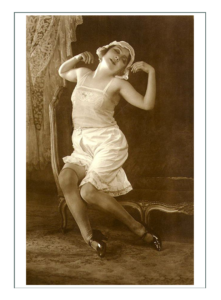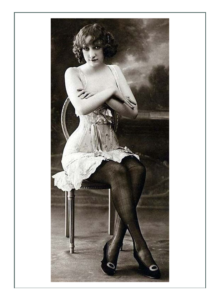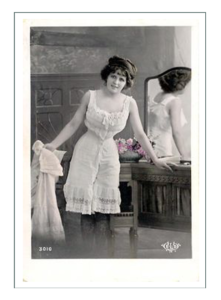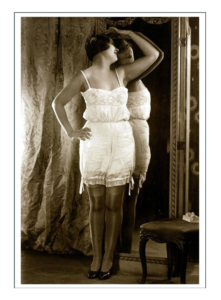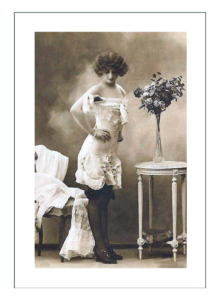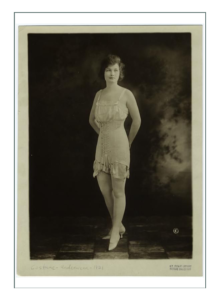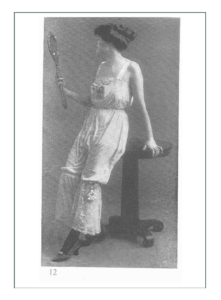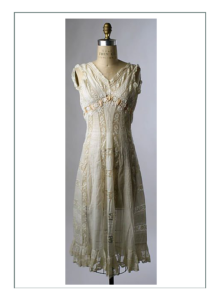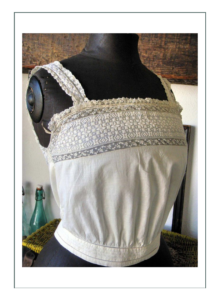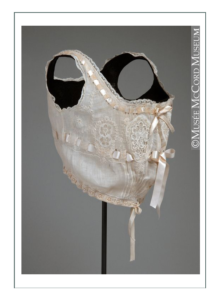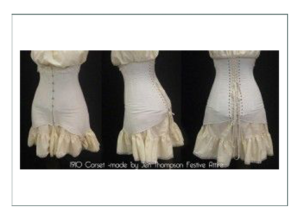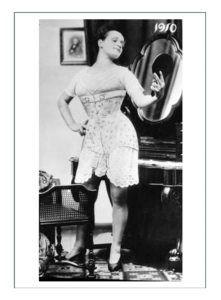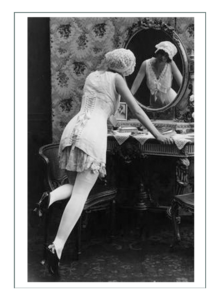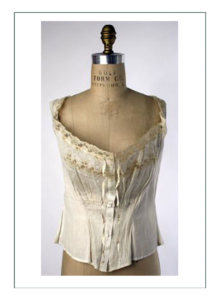 Accessories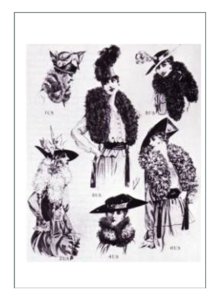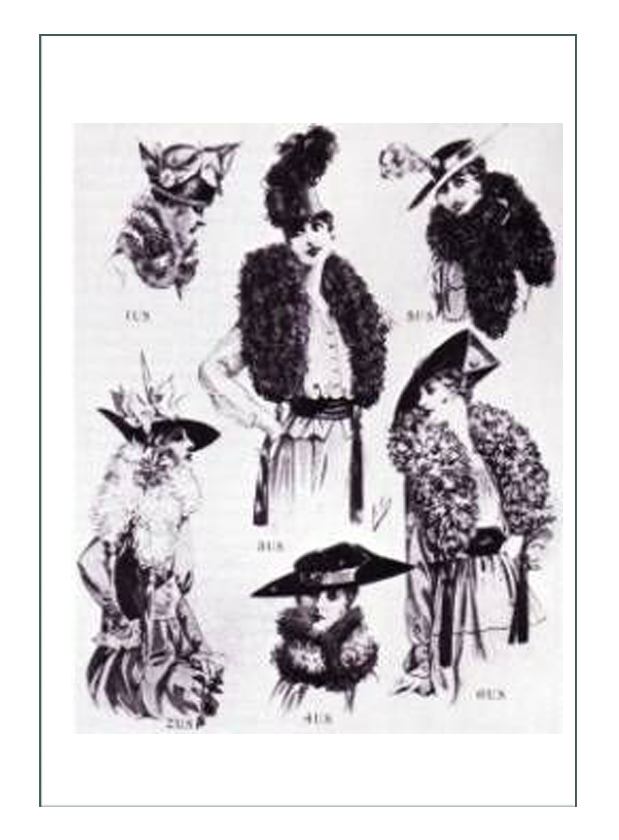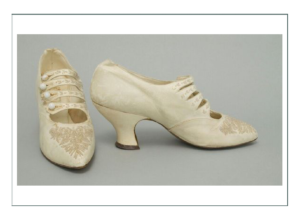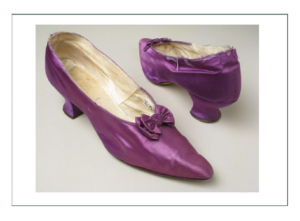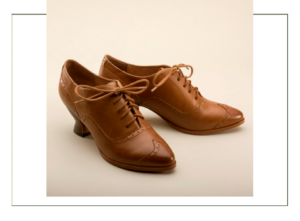 Working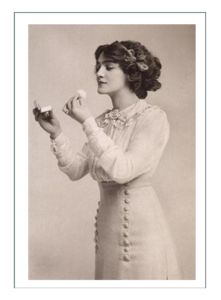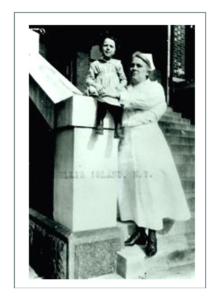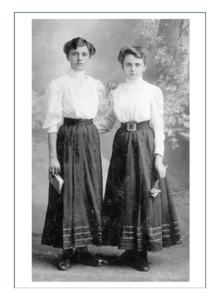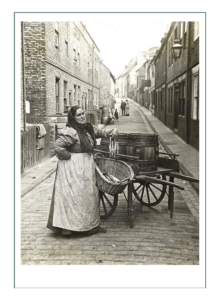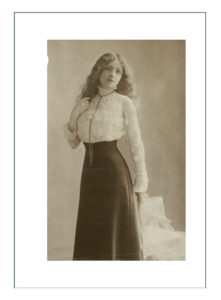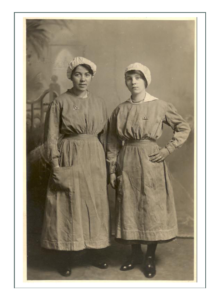 Every day, House dress, & Casual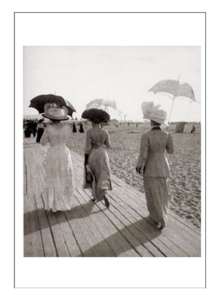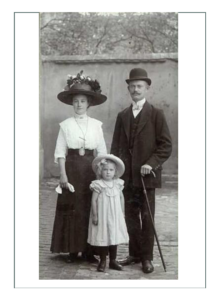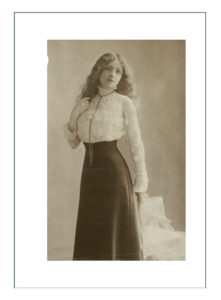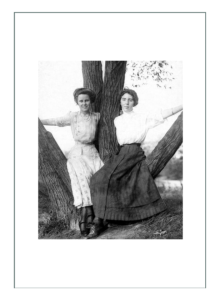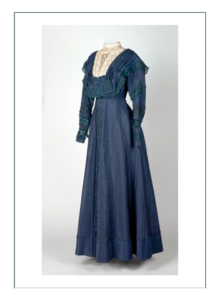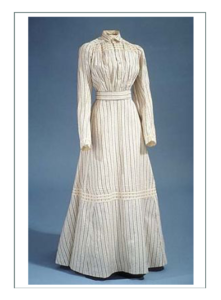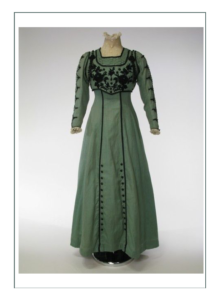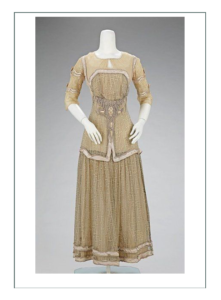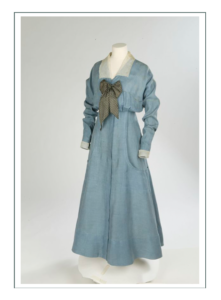 Sport Specific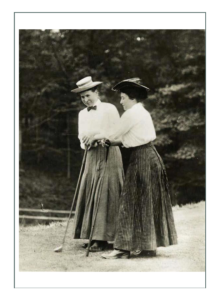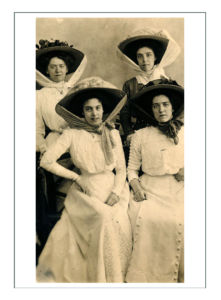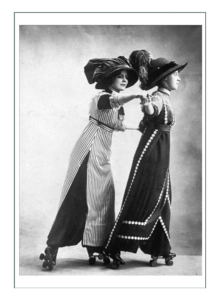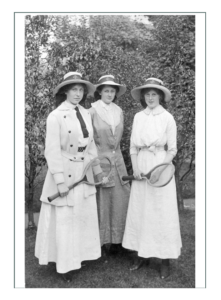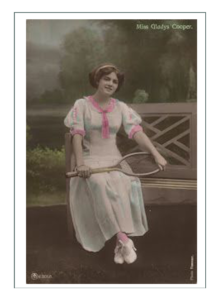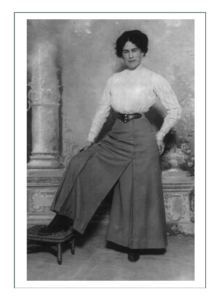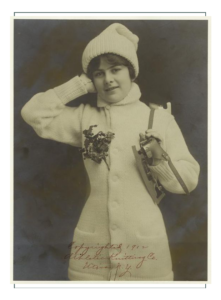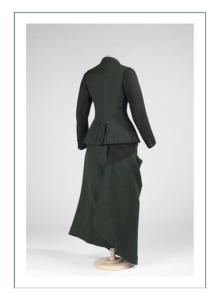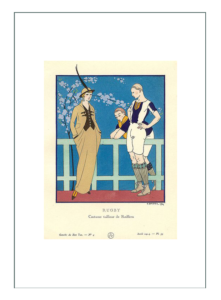 Fashion Into Uniforming – The Nurse of 1902 to 1910 –
Domestic Servants morph into Nurses
Early Examples – 1860's Florence Nightengale Era – Founder's Dream of uniforming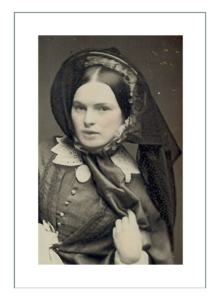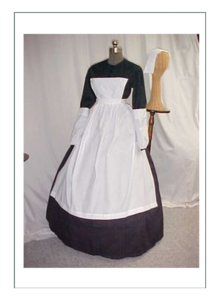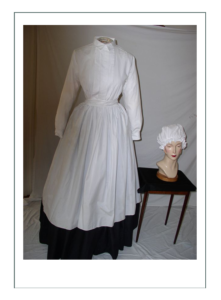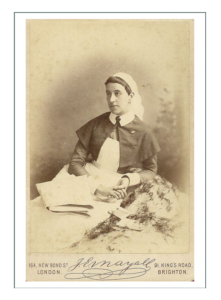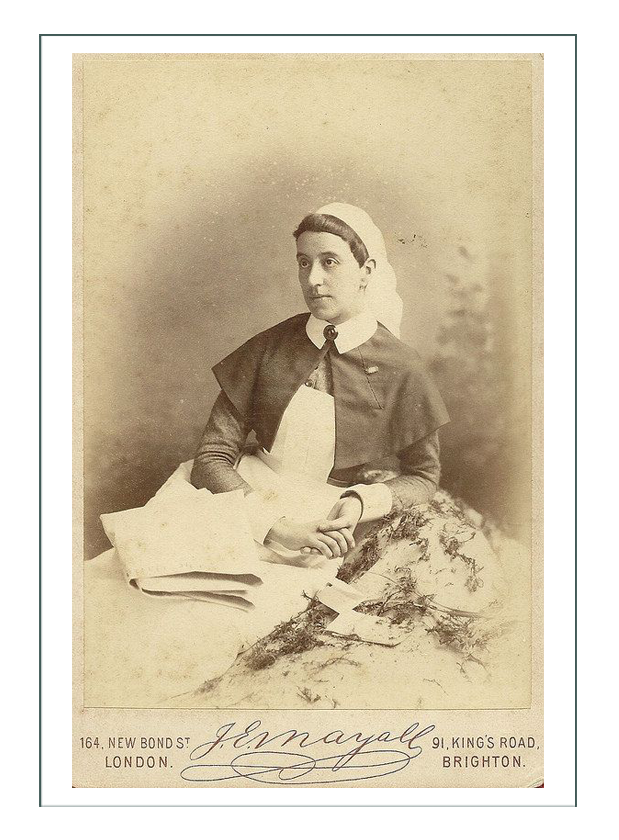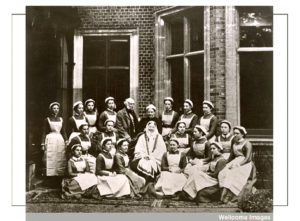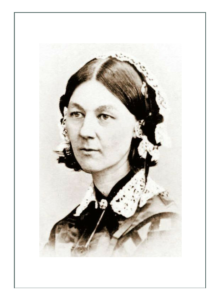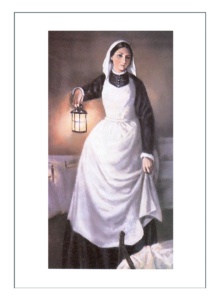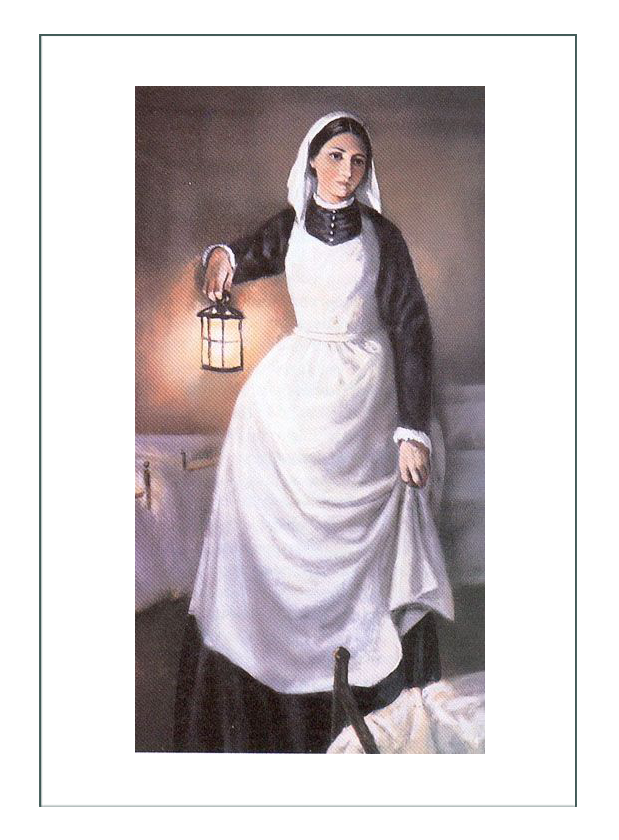 1880's & '90's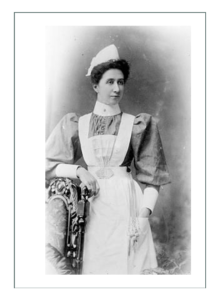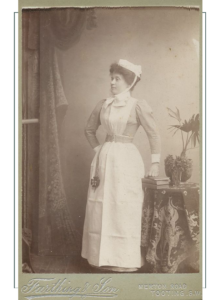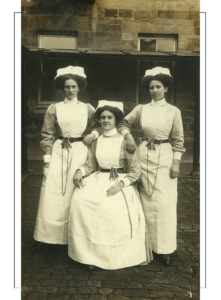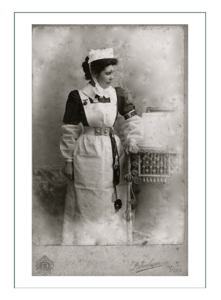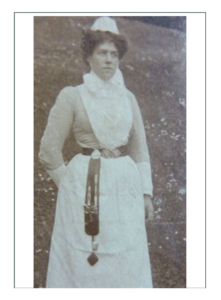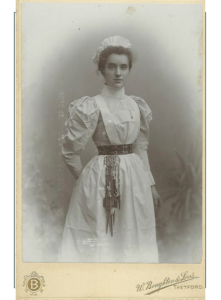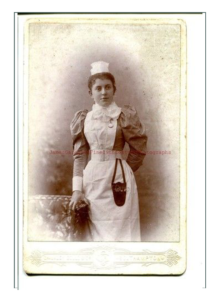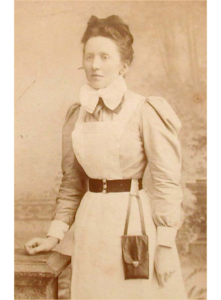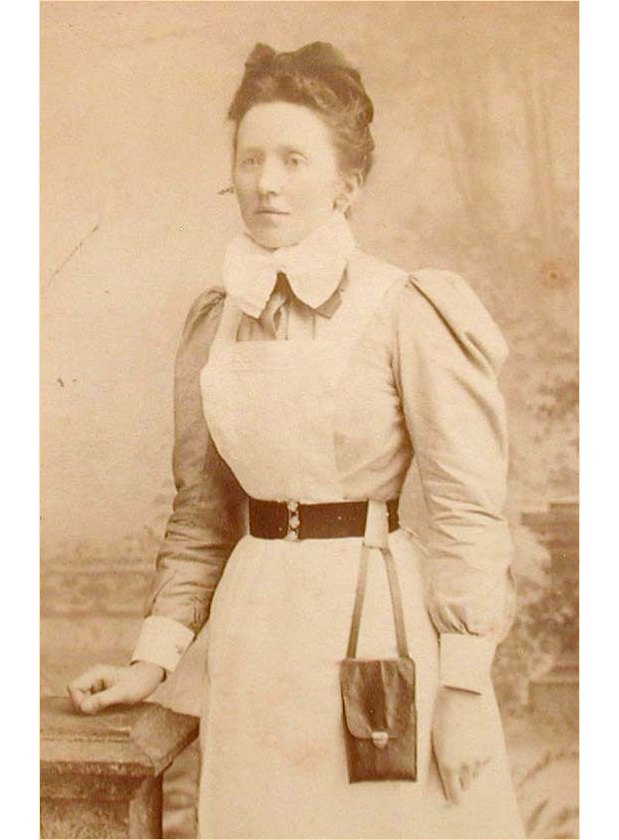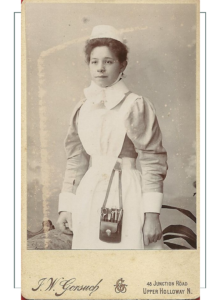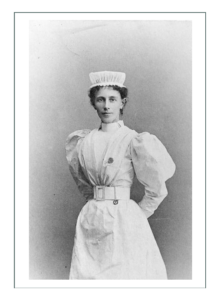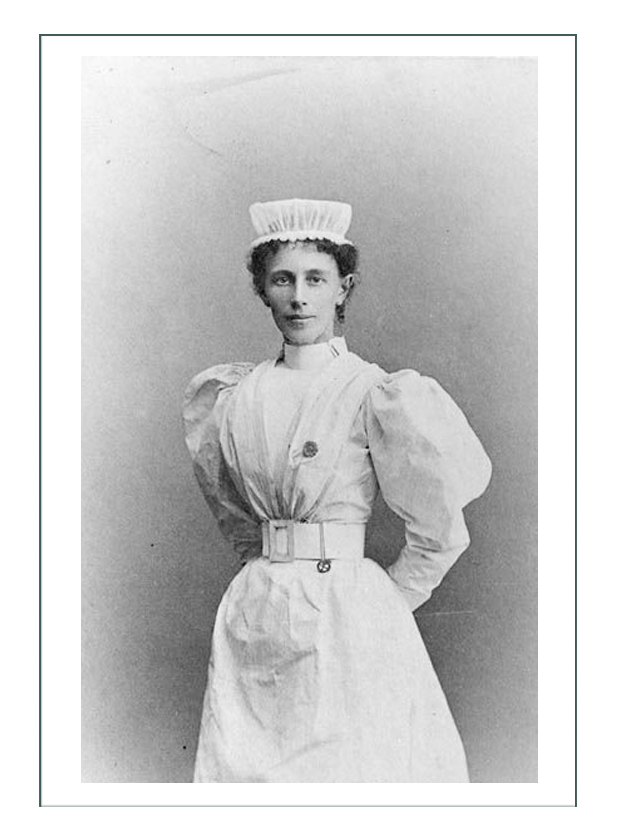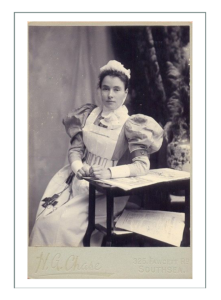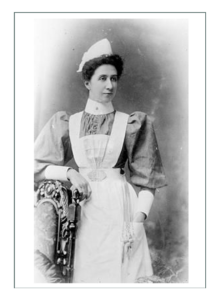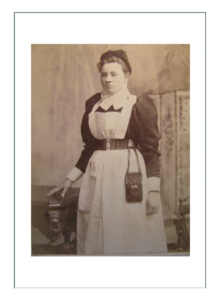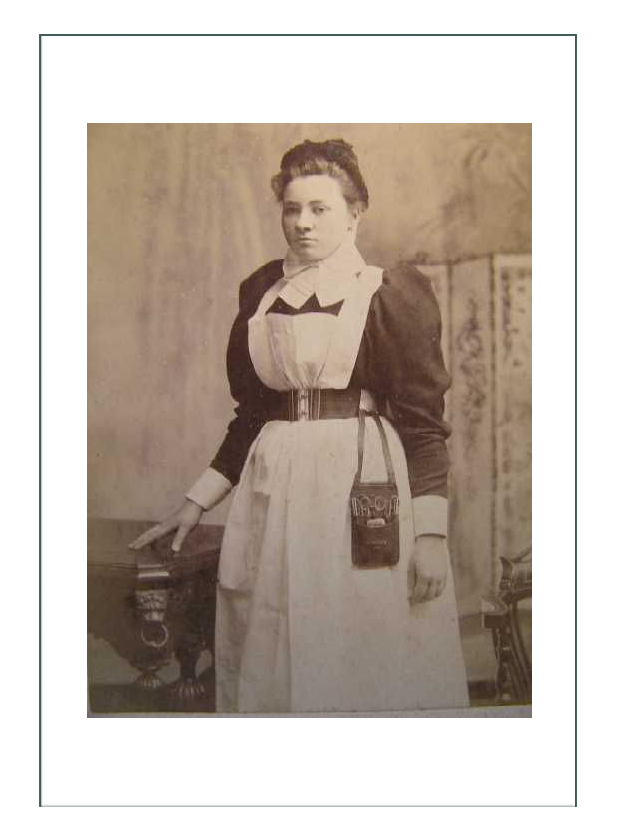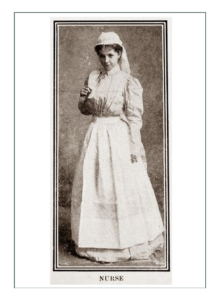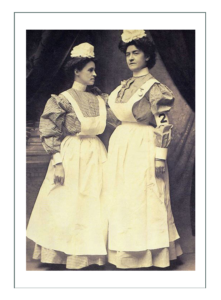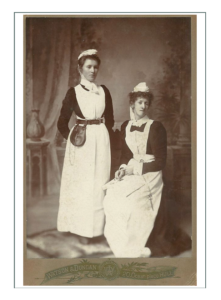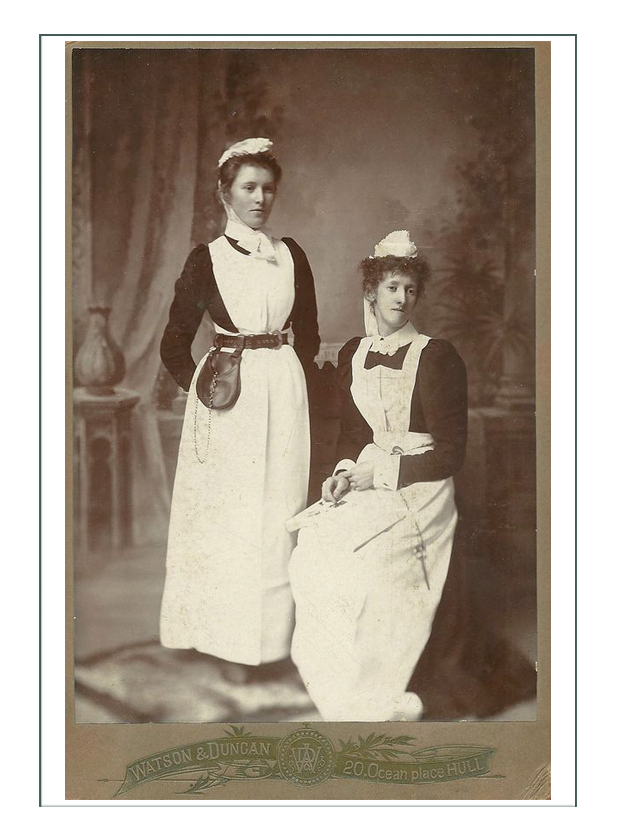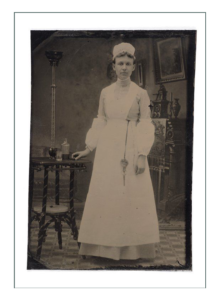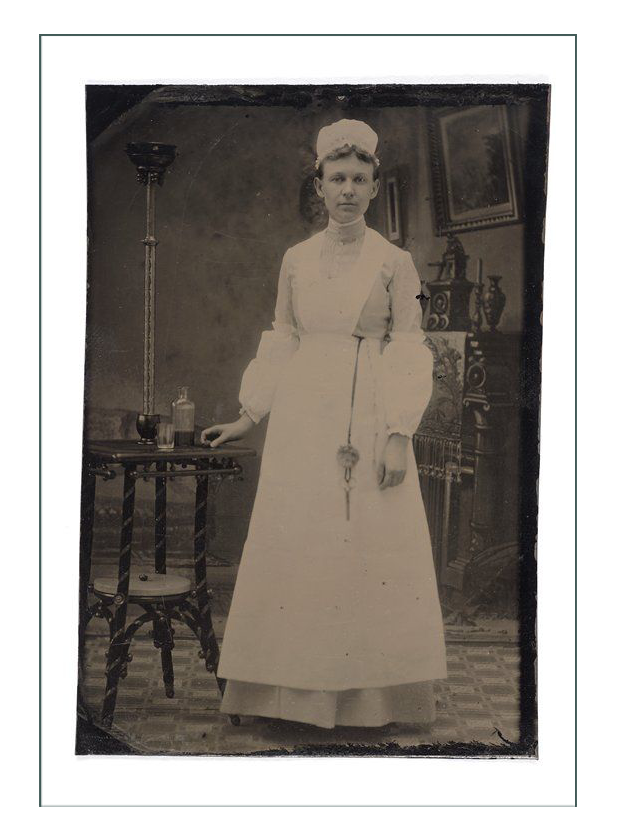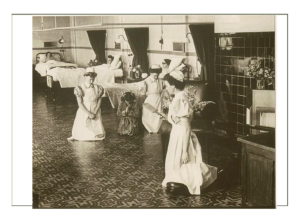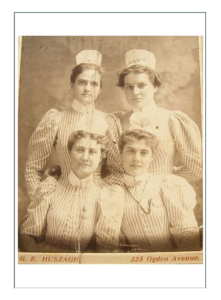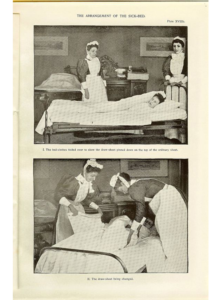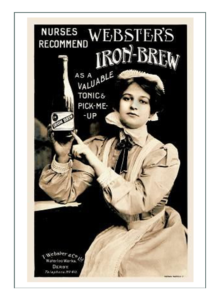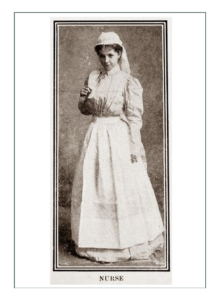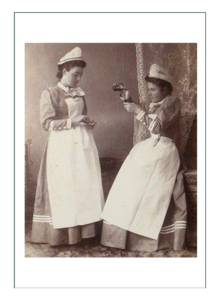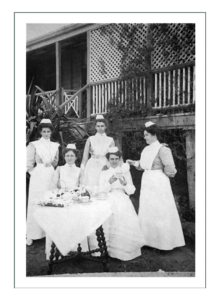 About 1900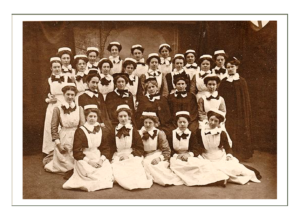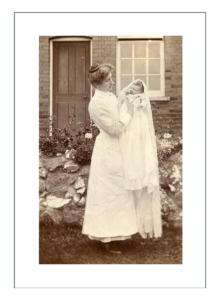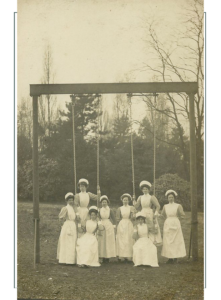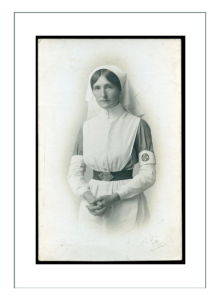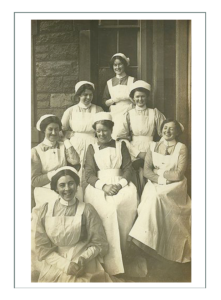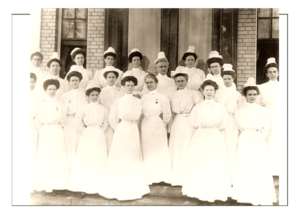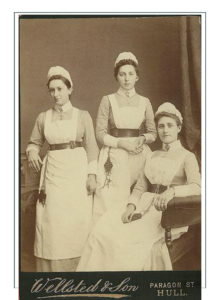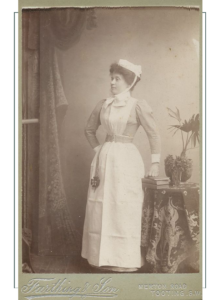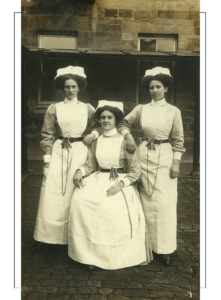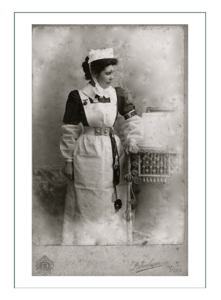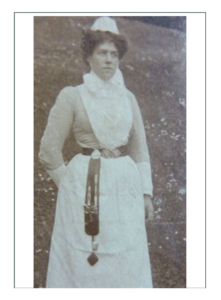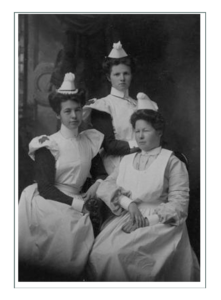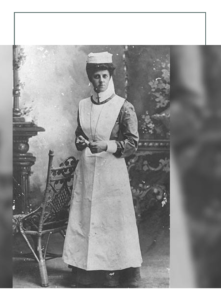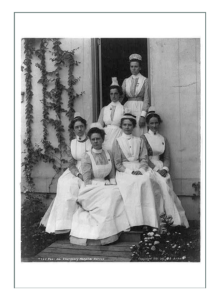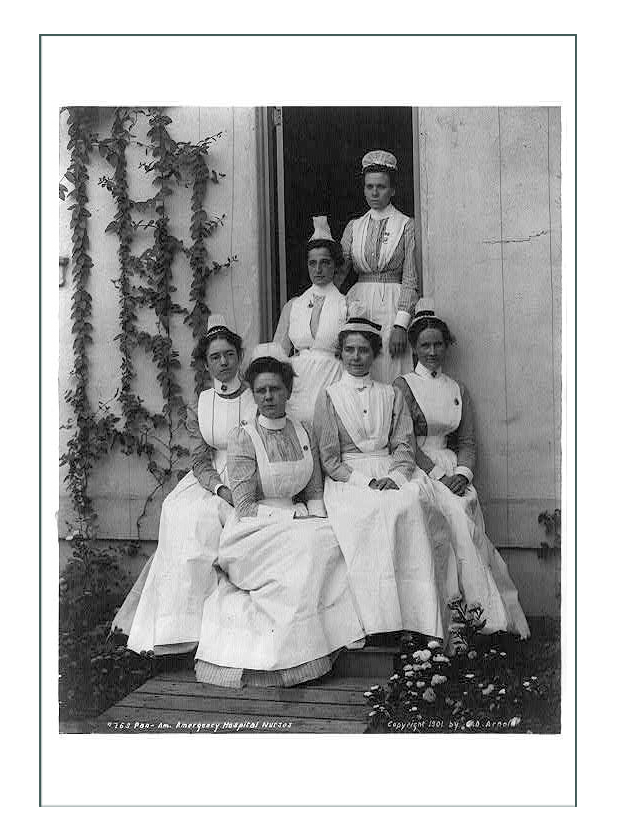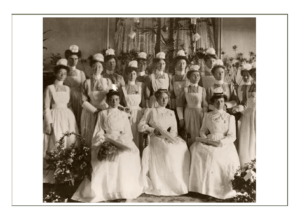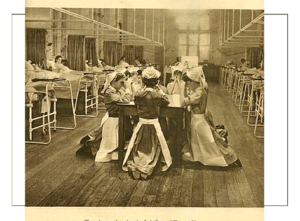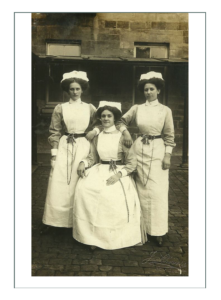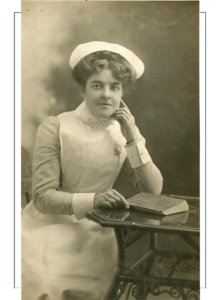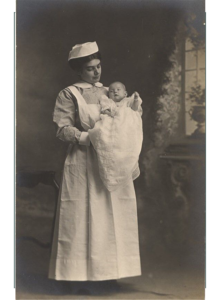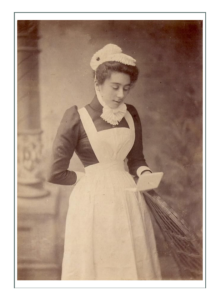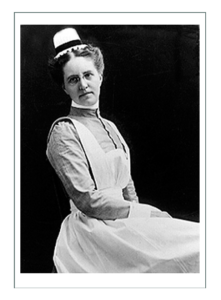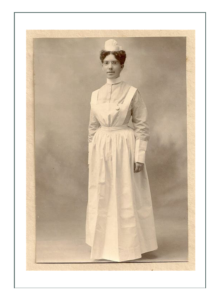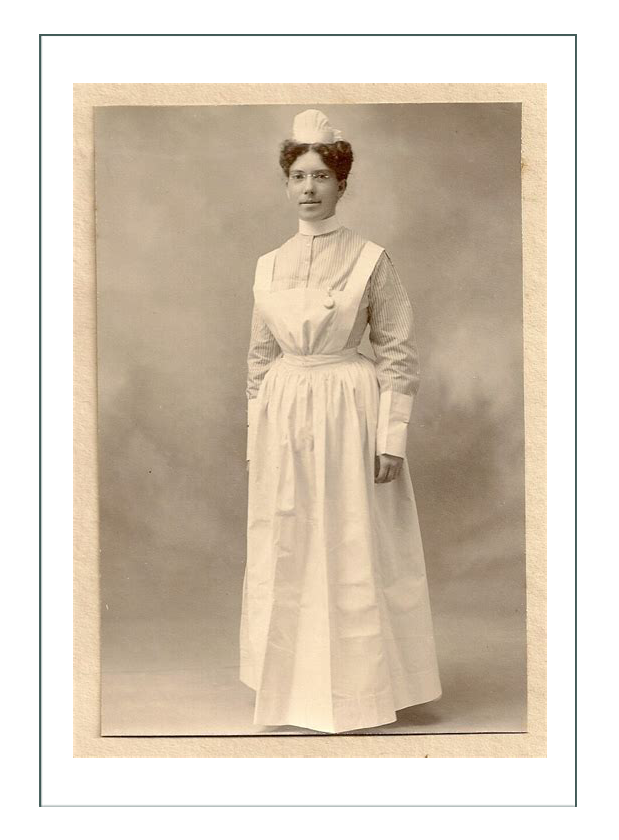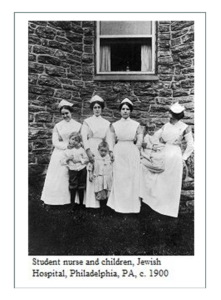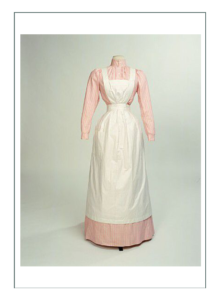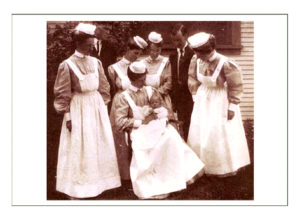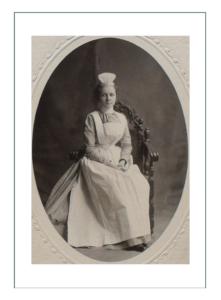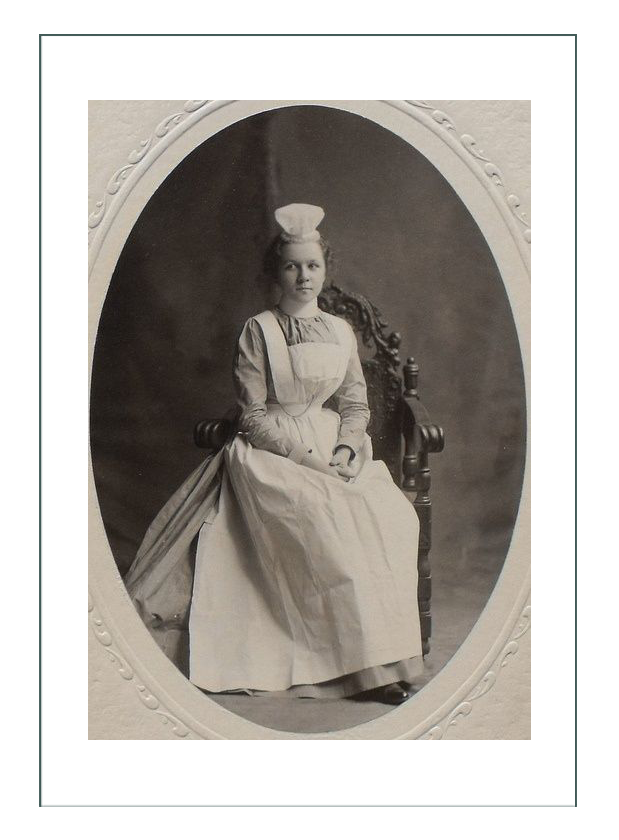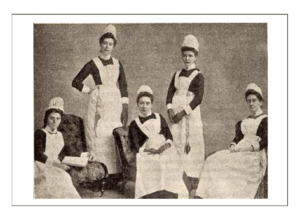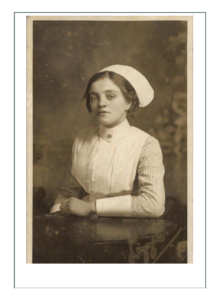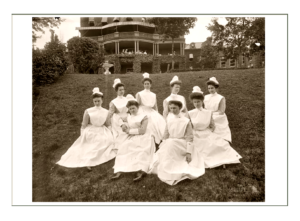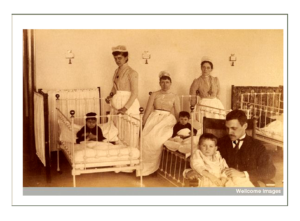 1910 Specific (the new longer fashion line and new technologies)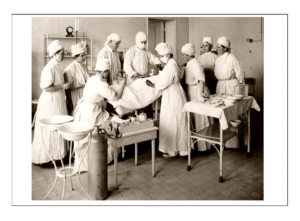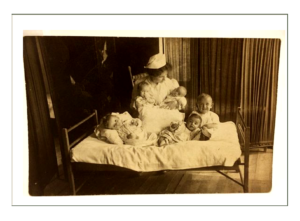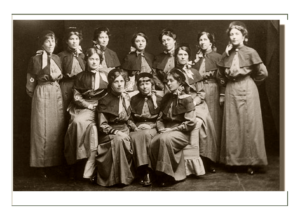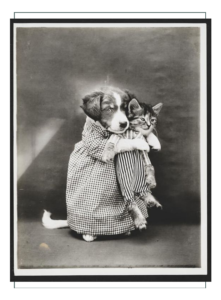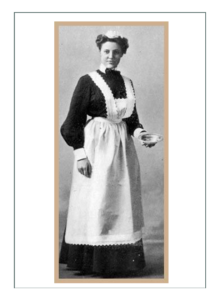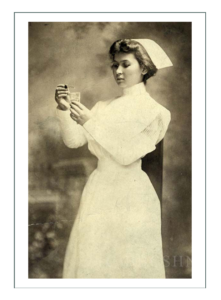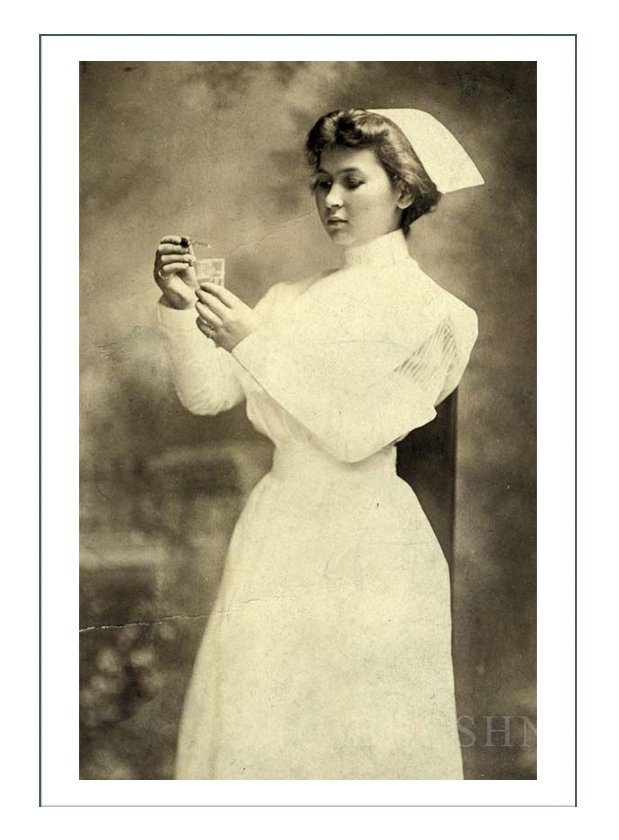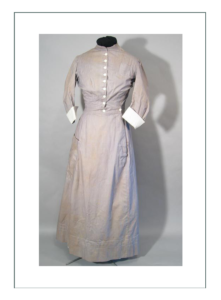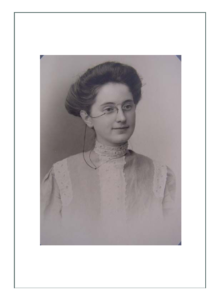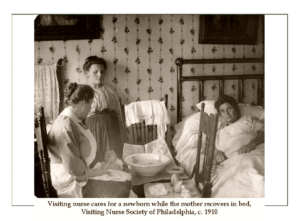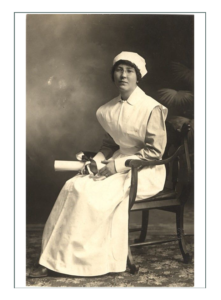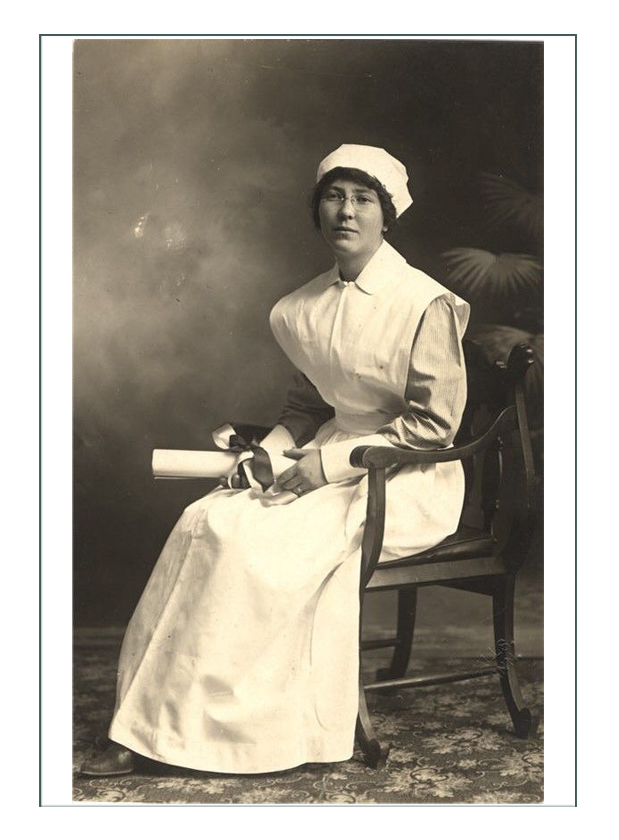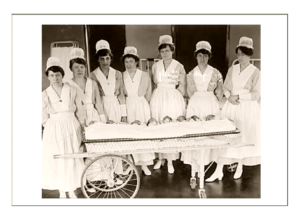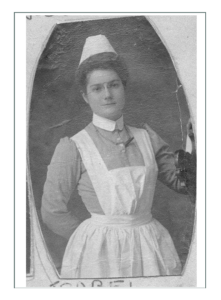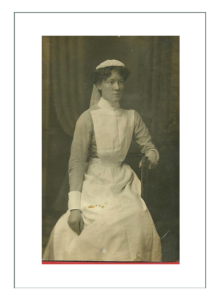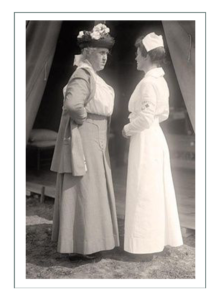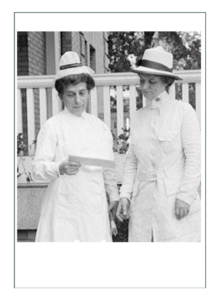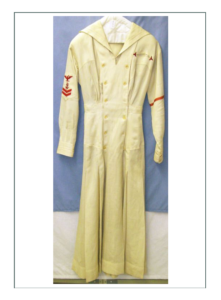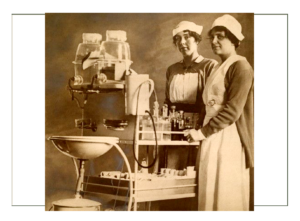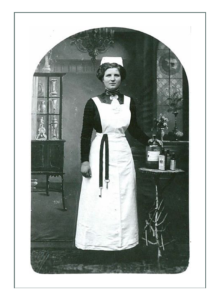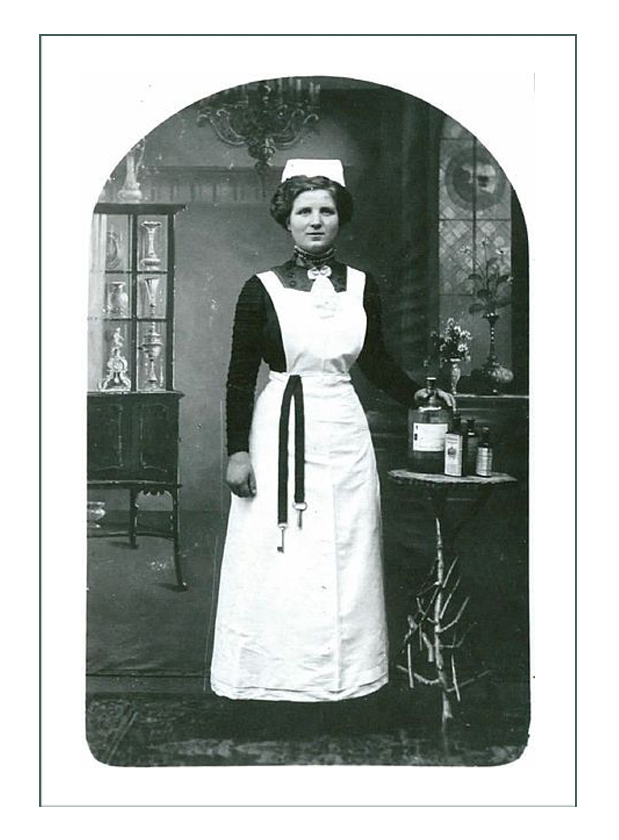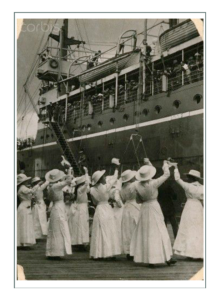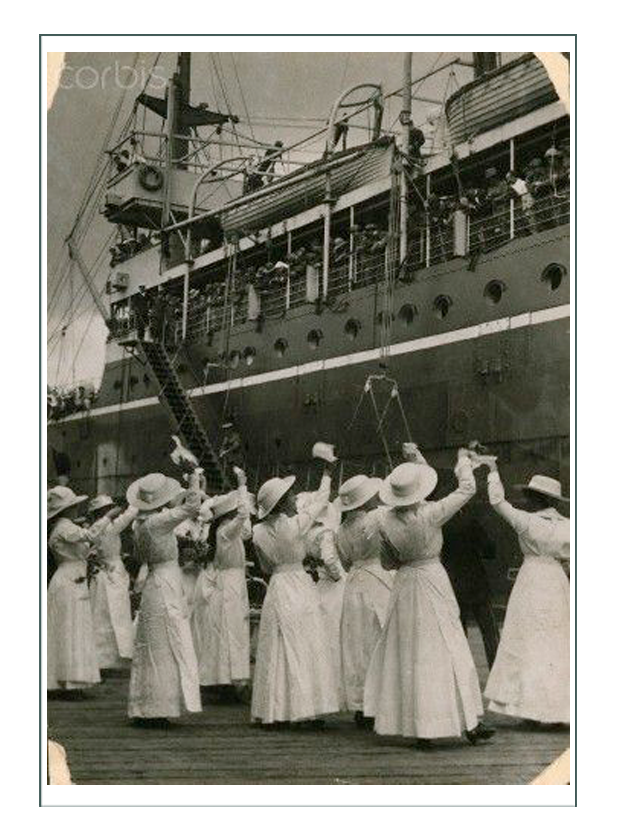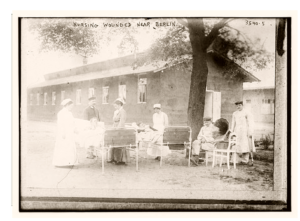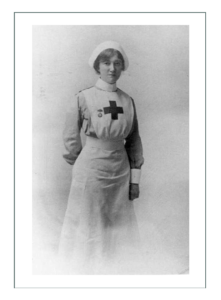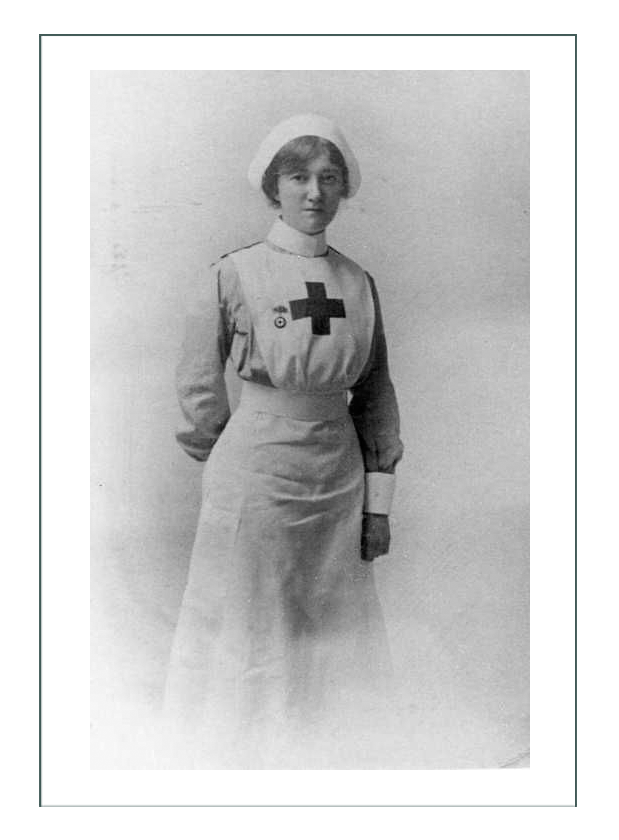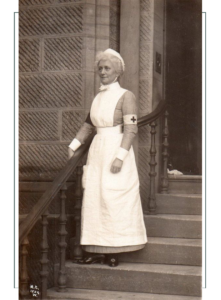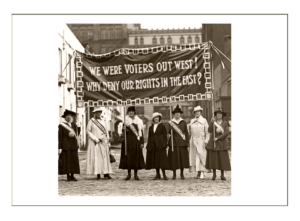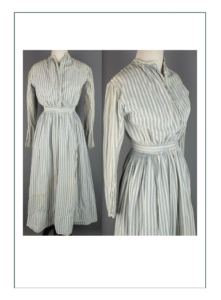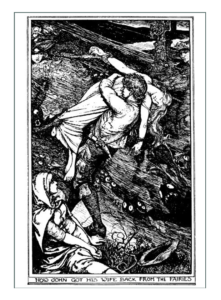 1911 to 1917 Into the first World War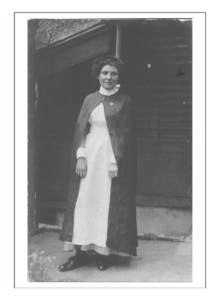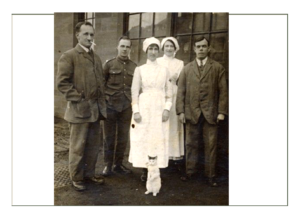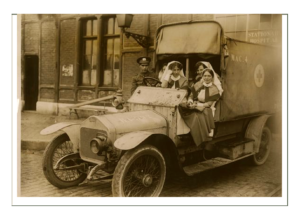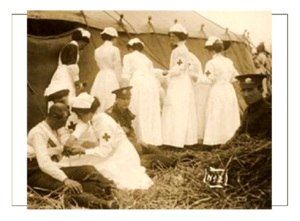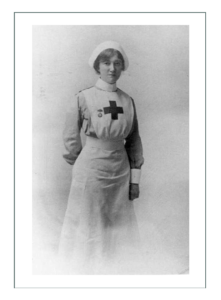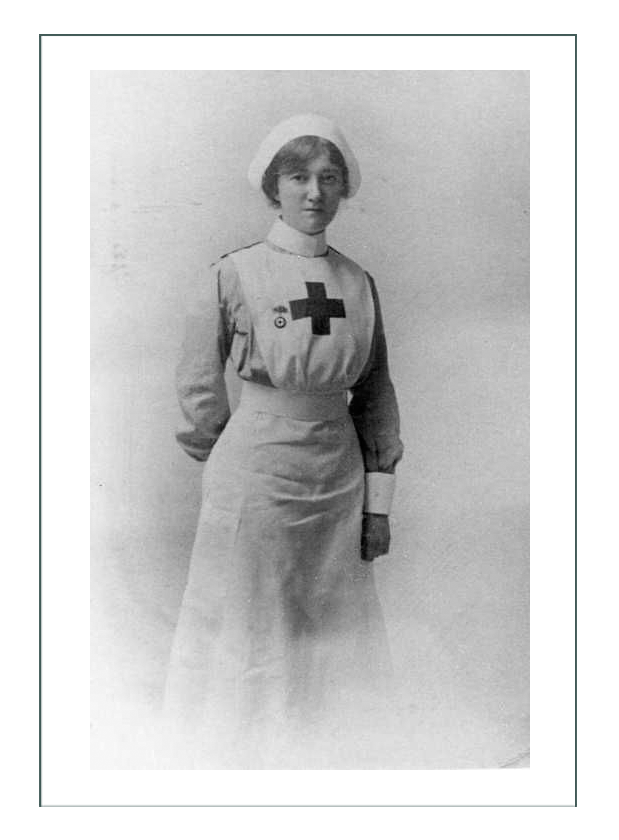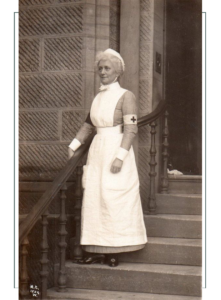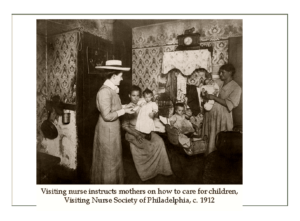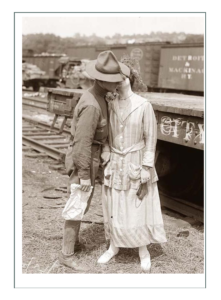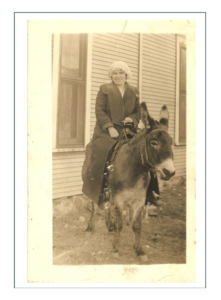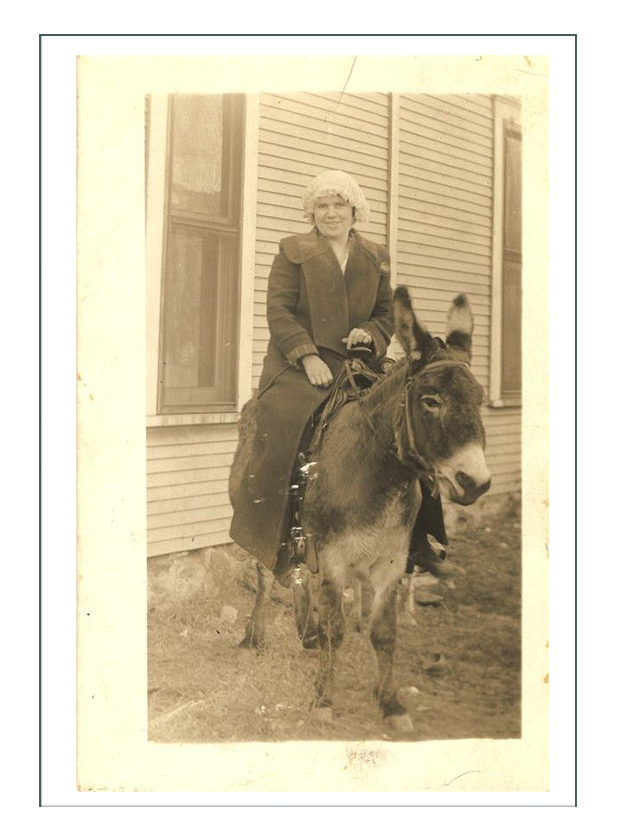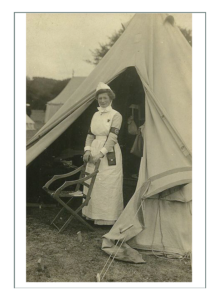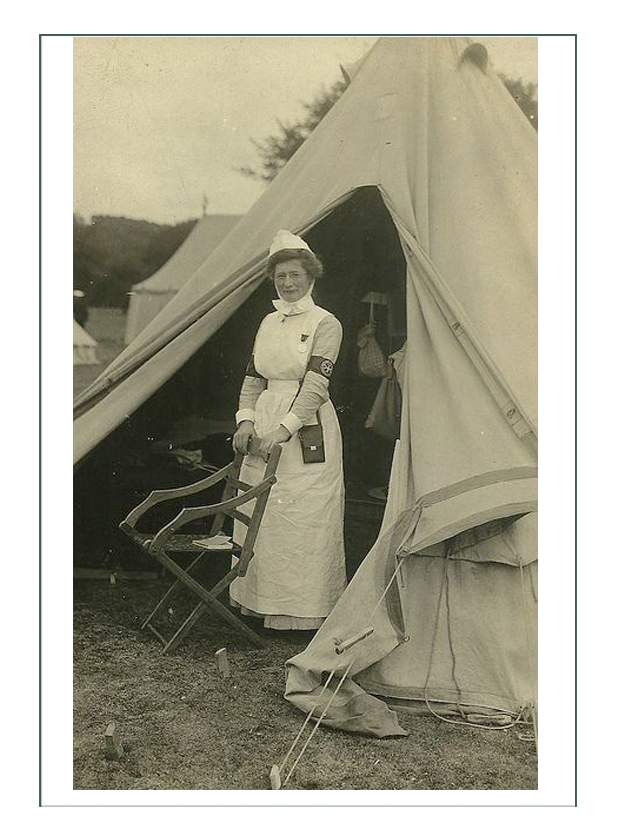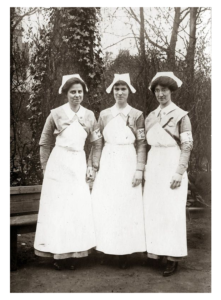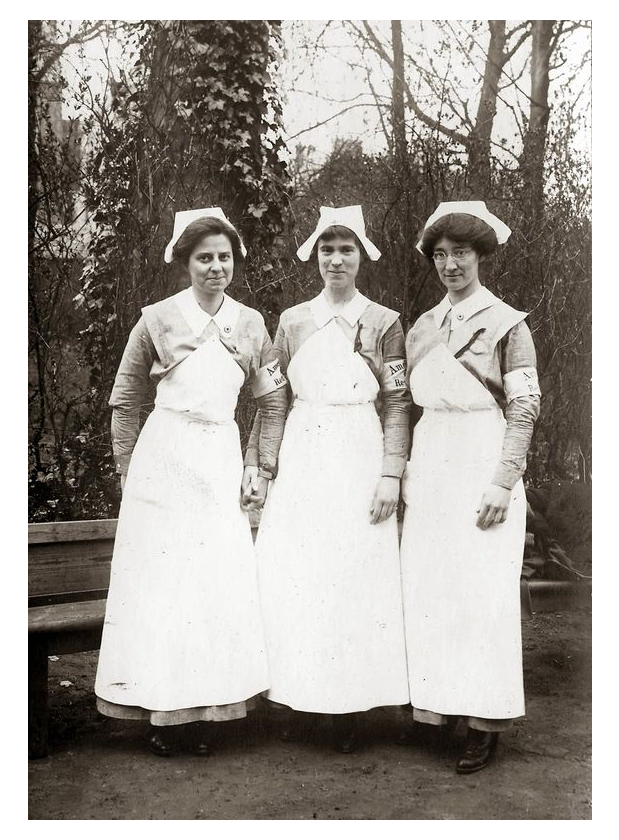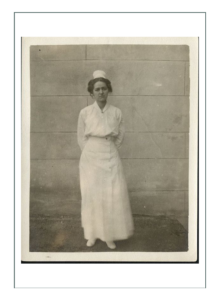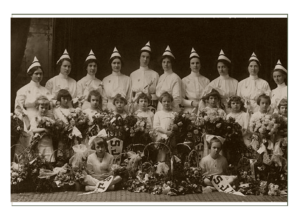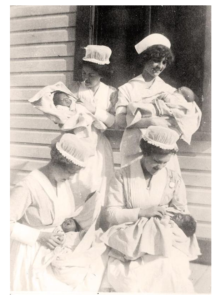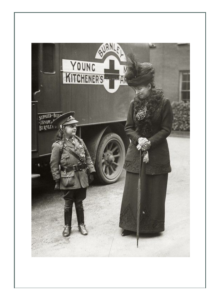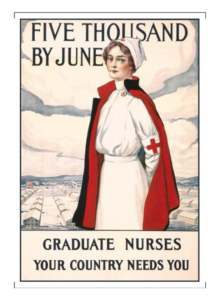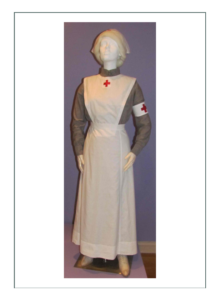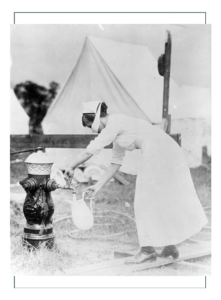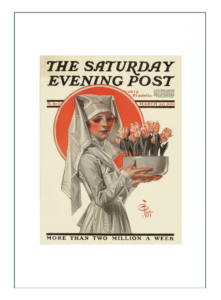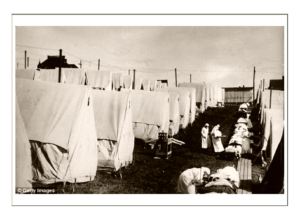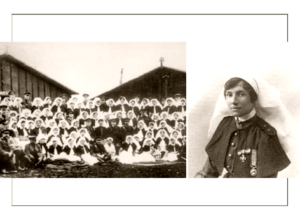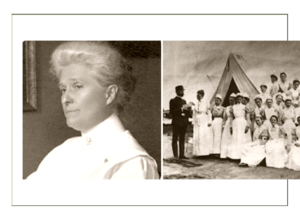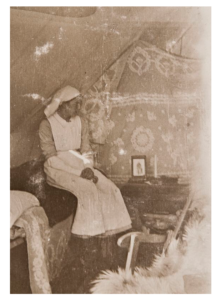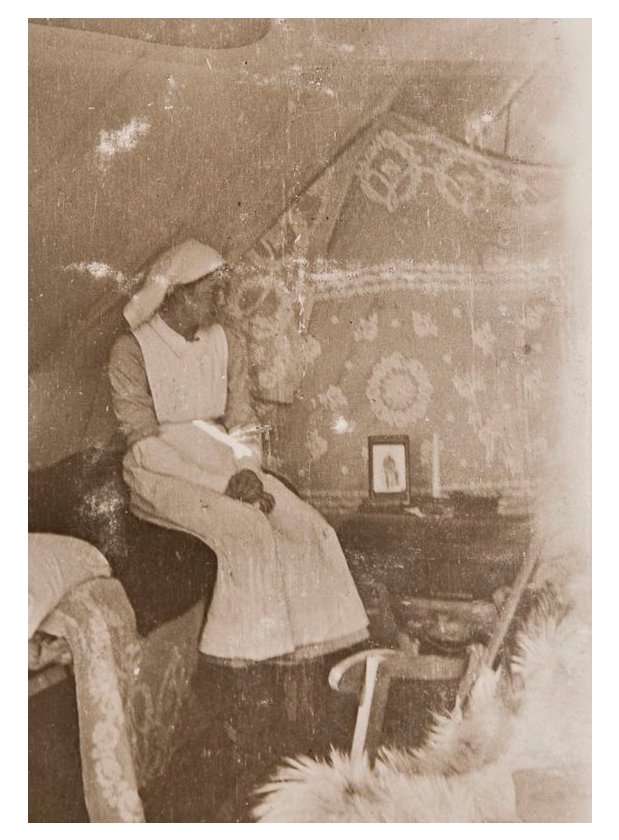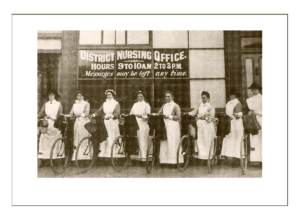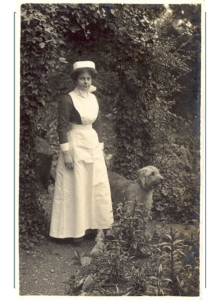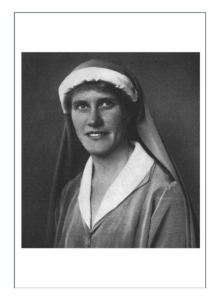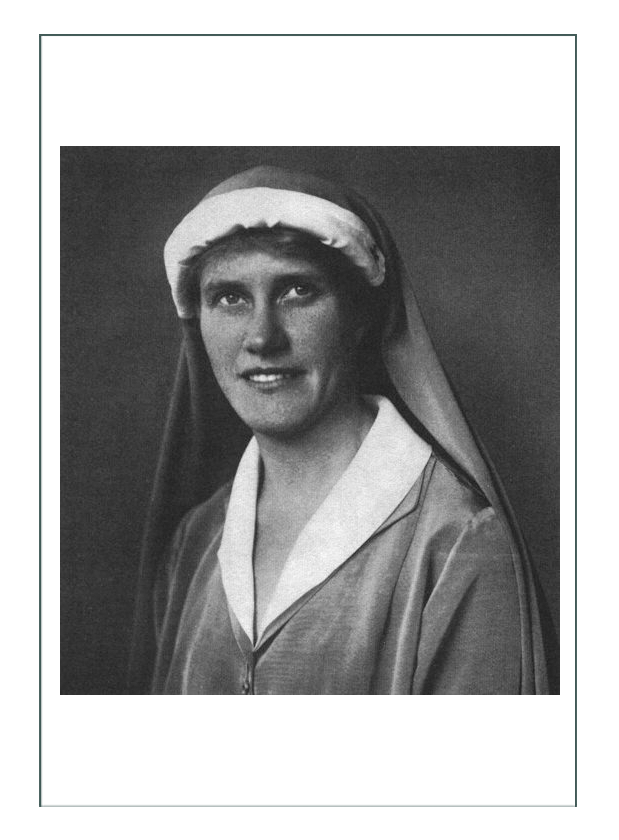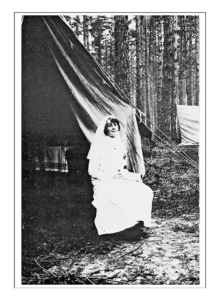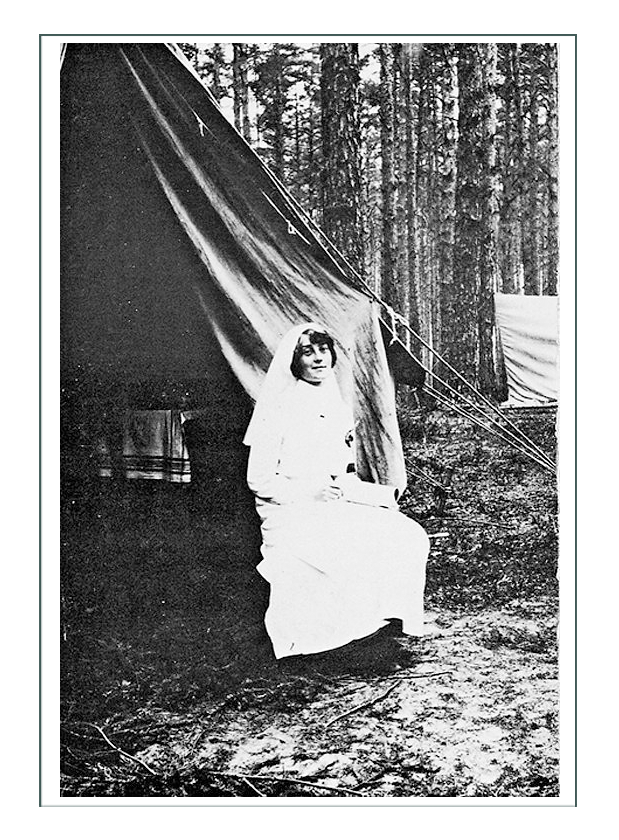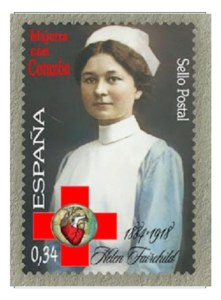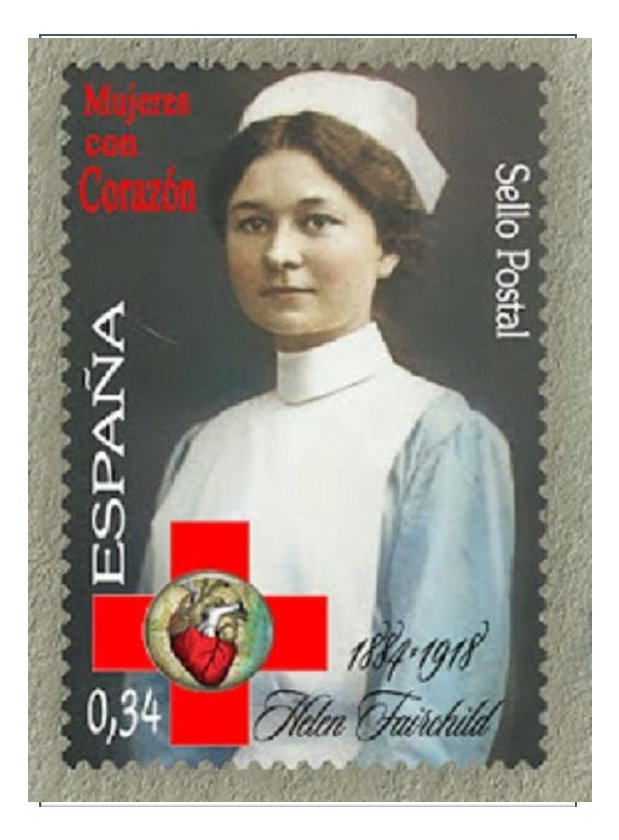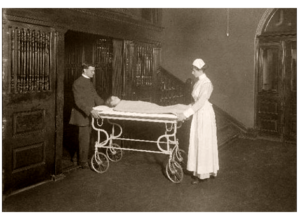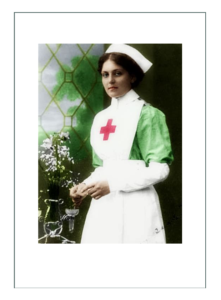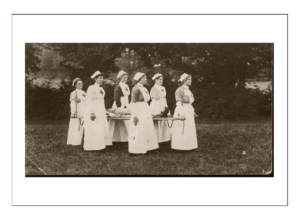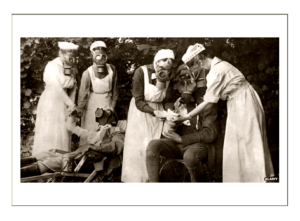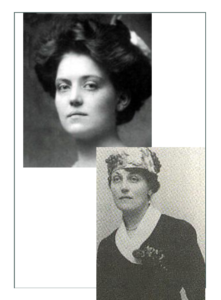 And what it would evolve in to – WWII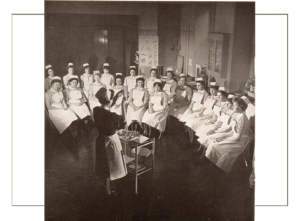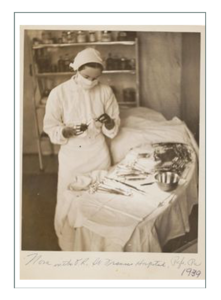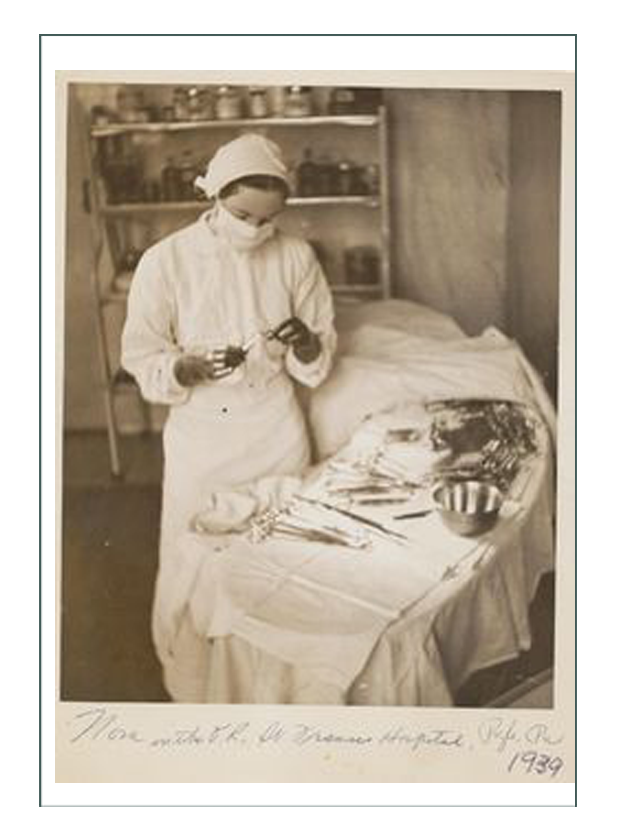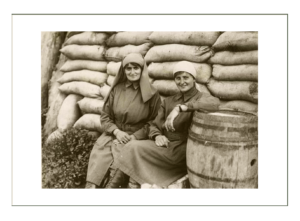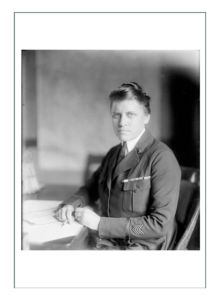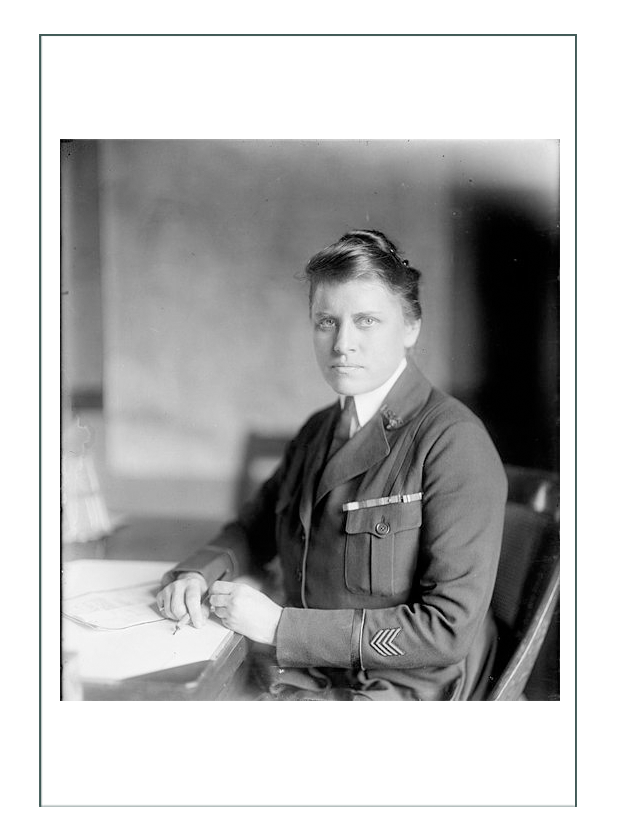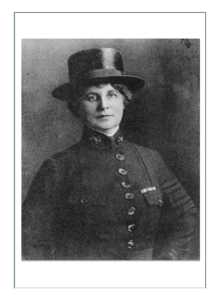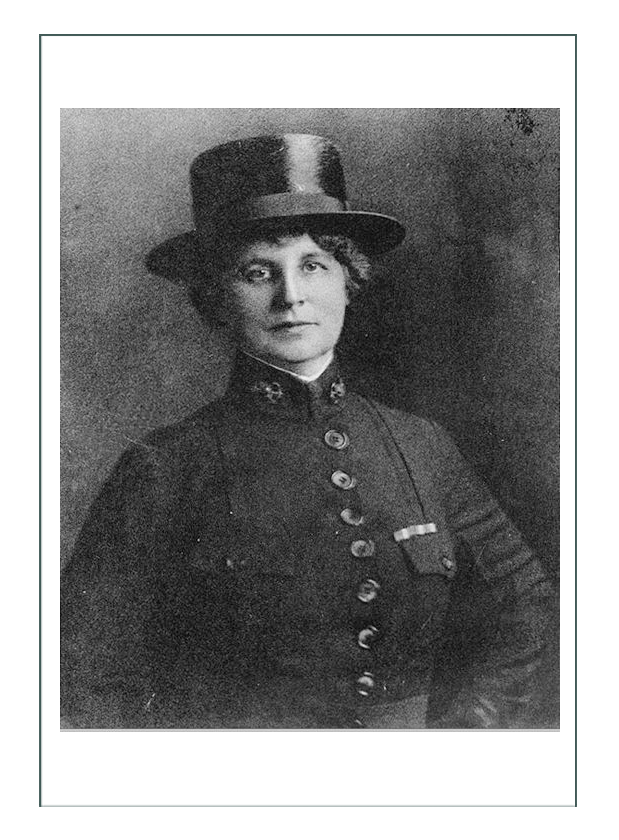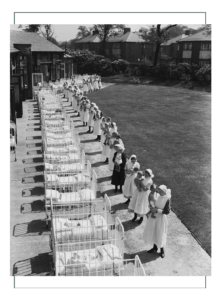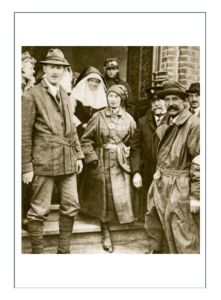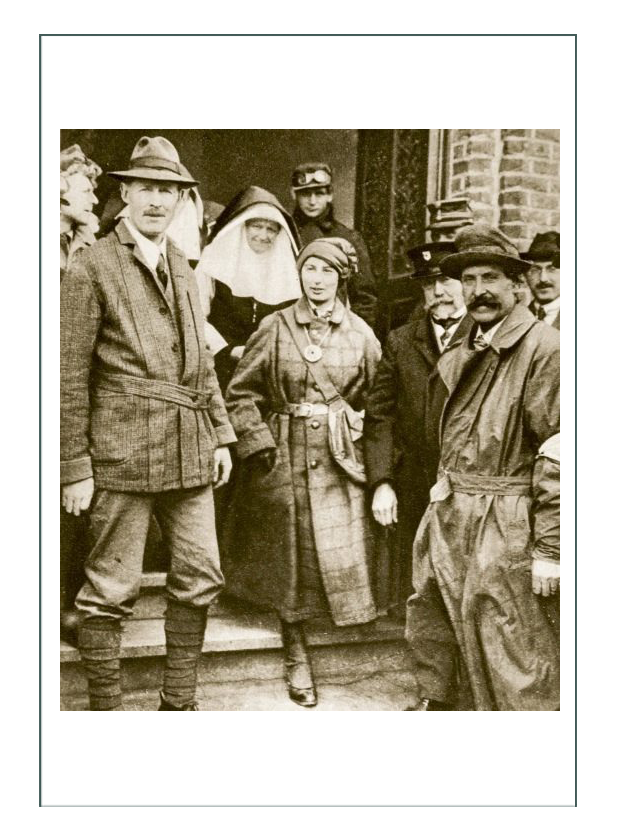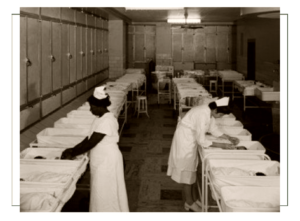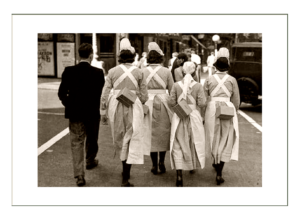 Nurse Specifics – The Chatelaine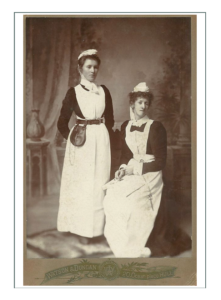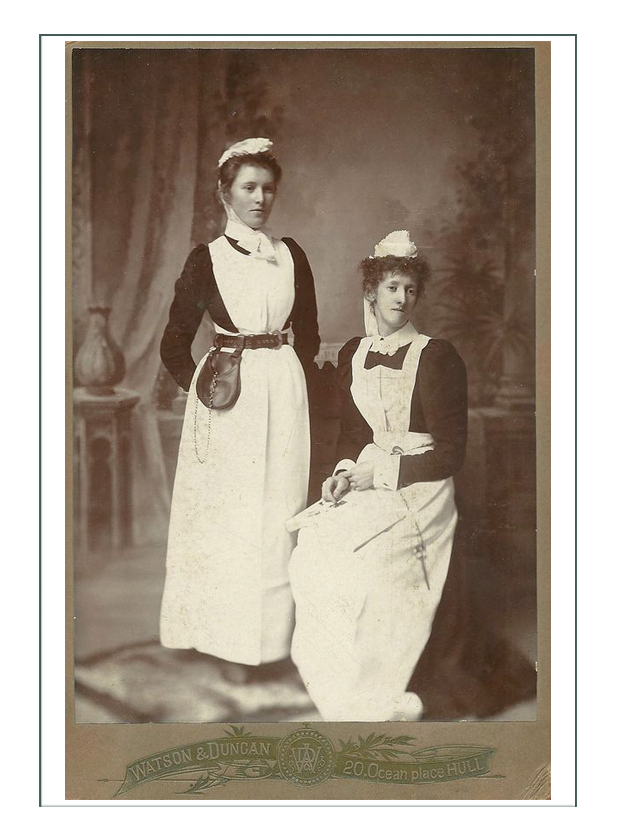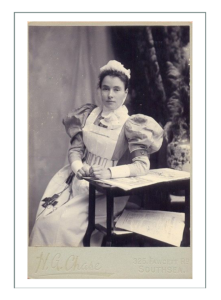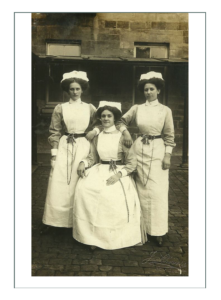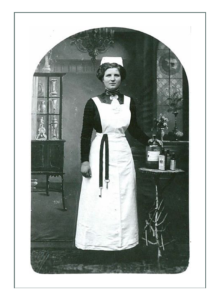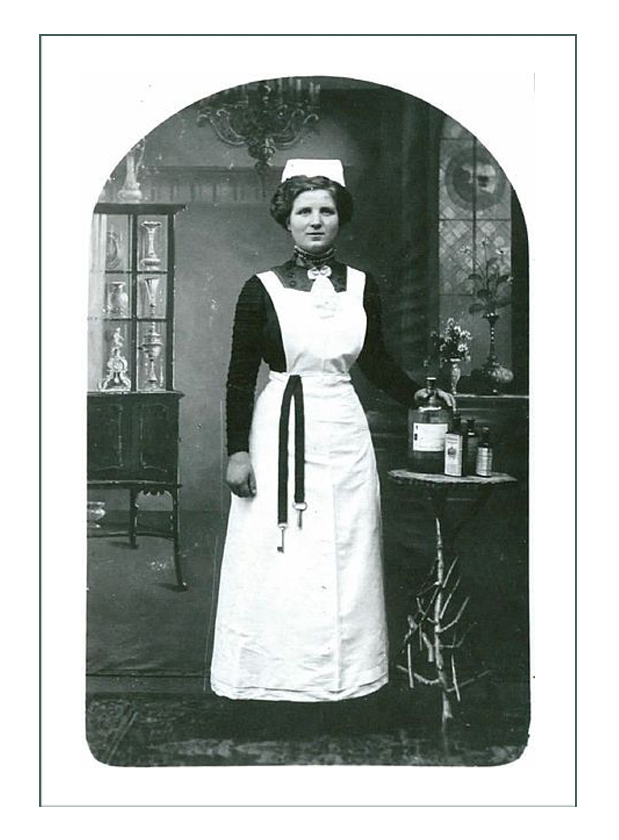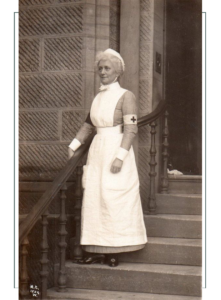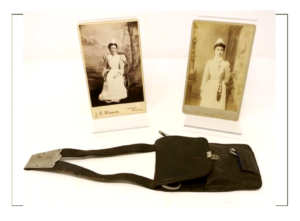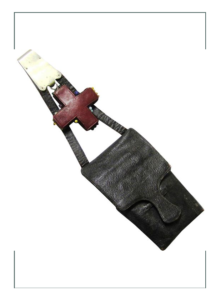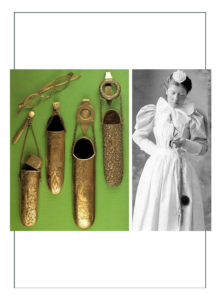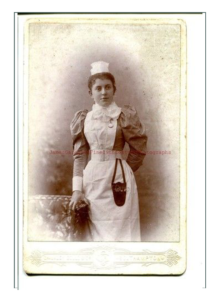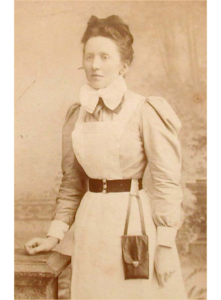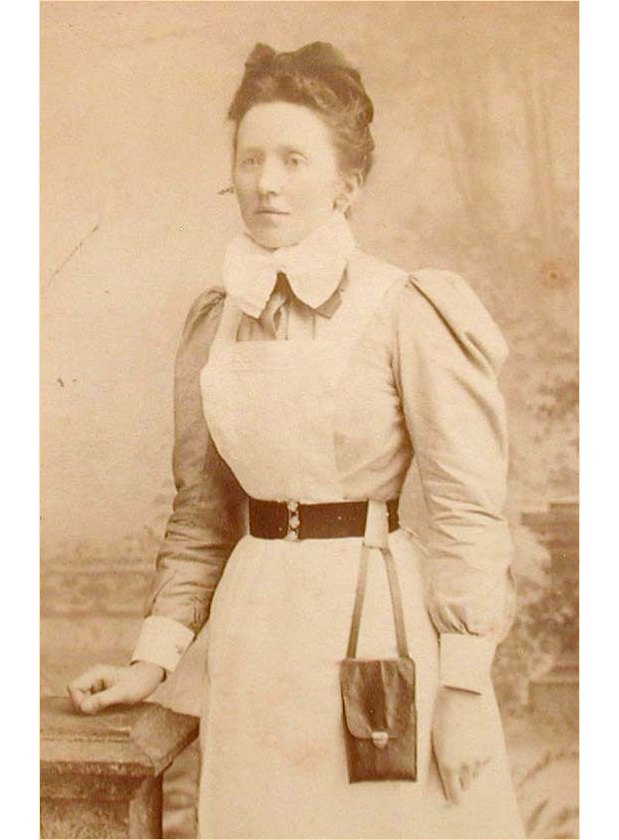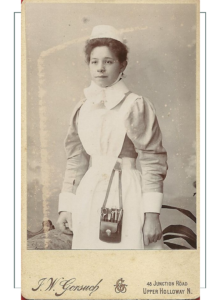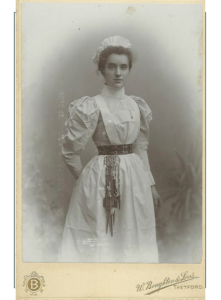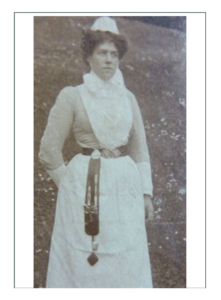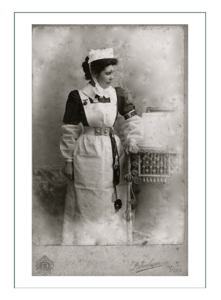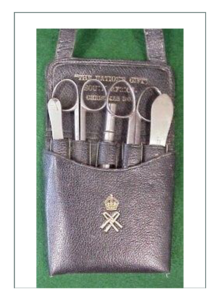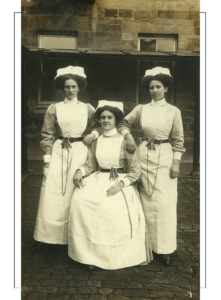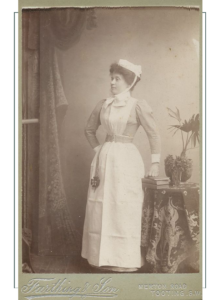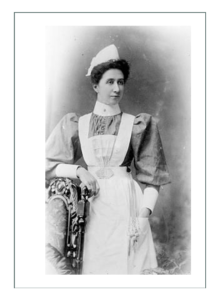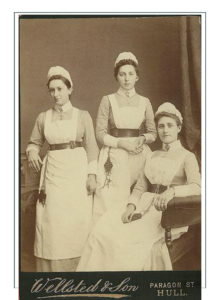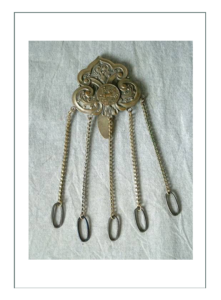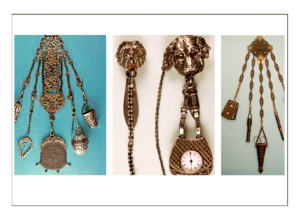 Nurse Specifics – The Cap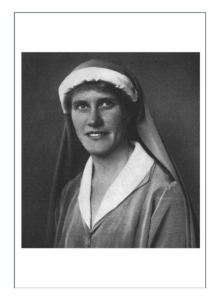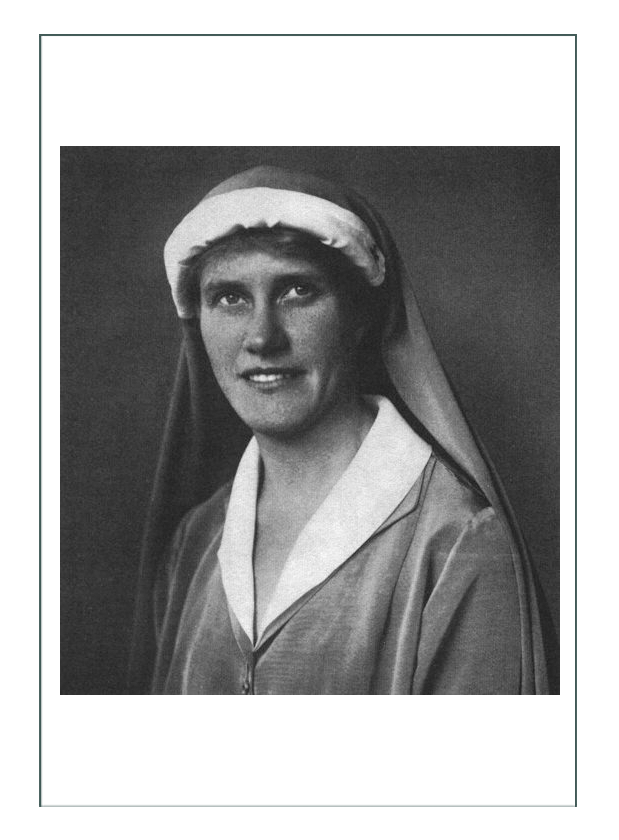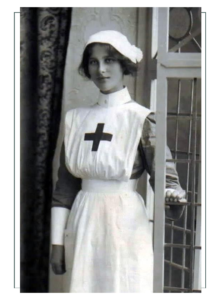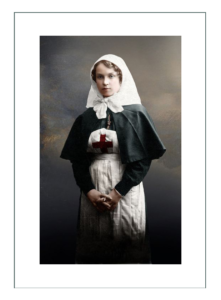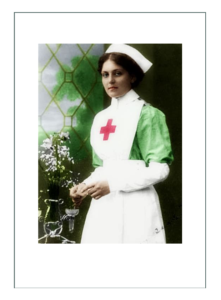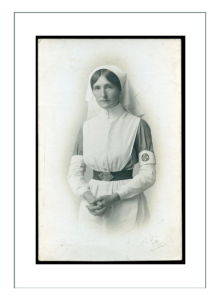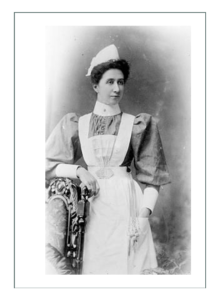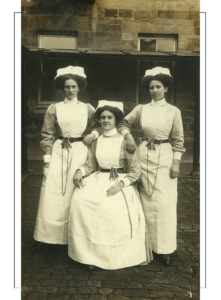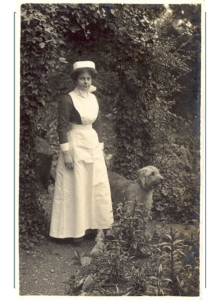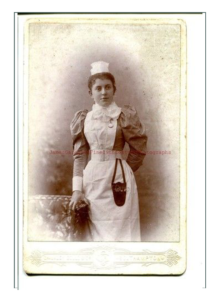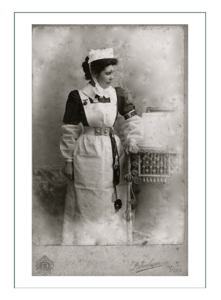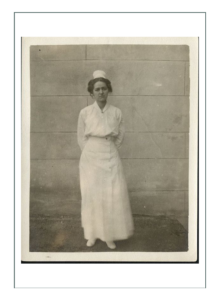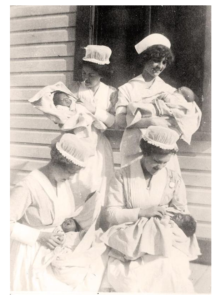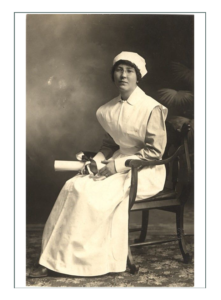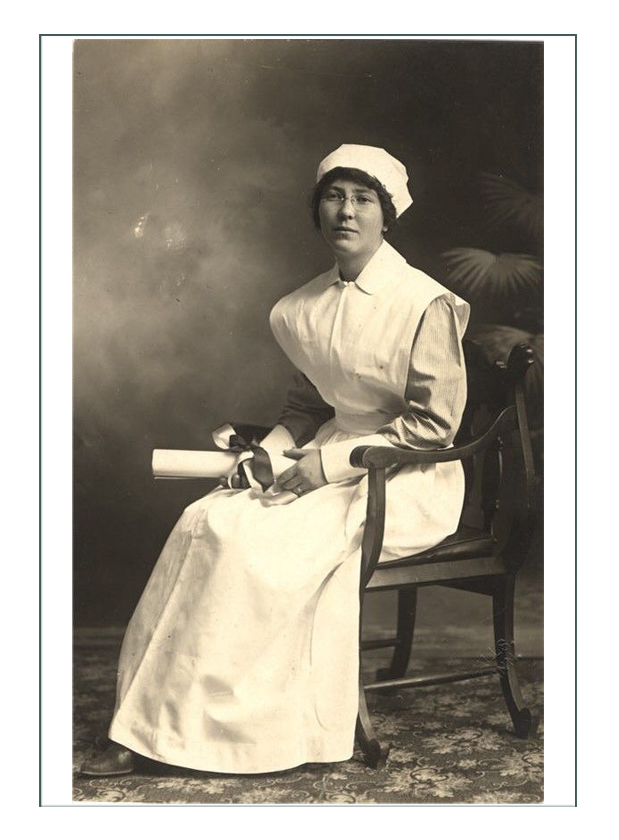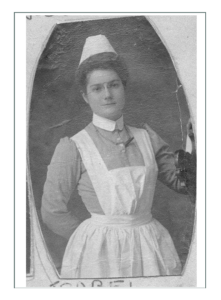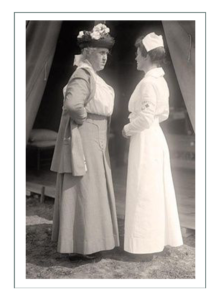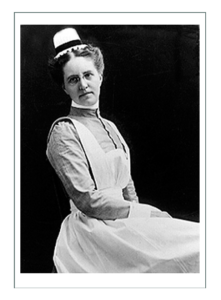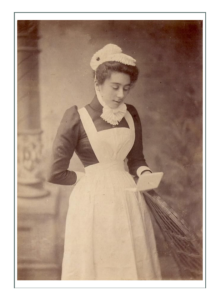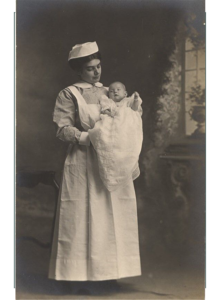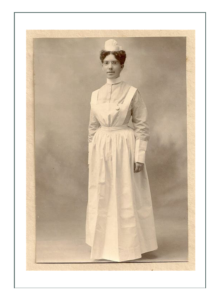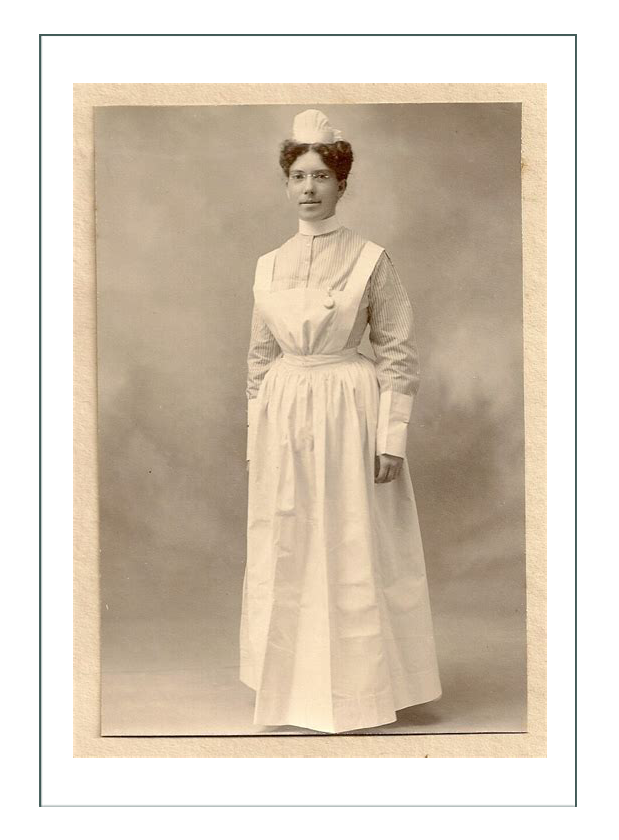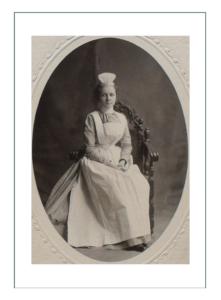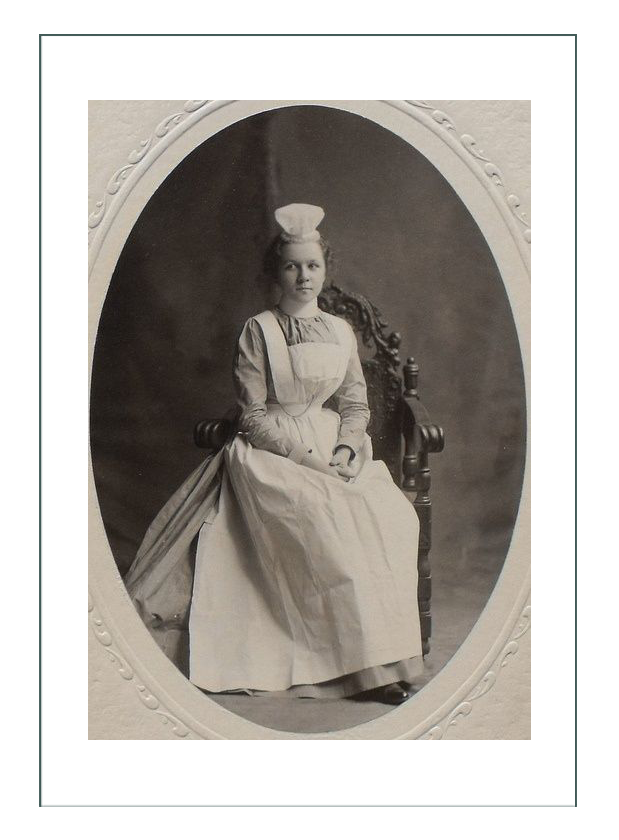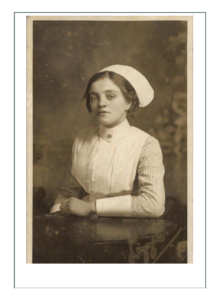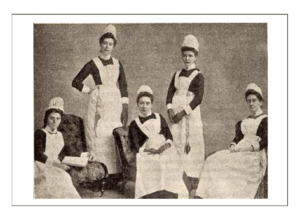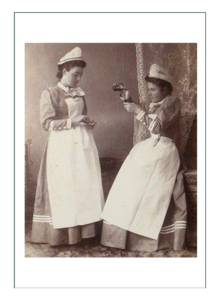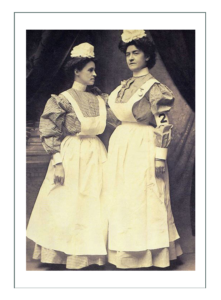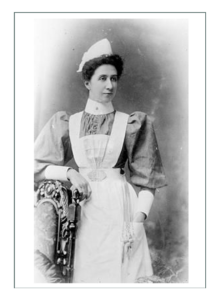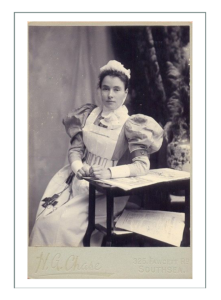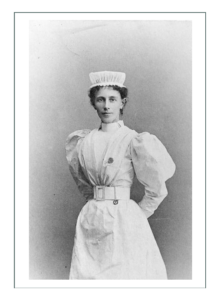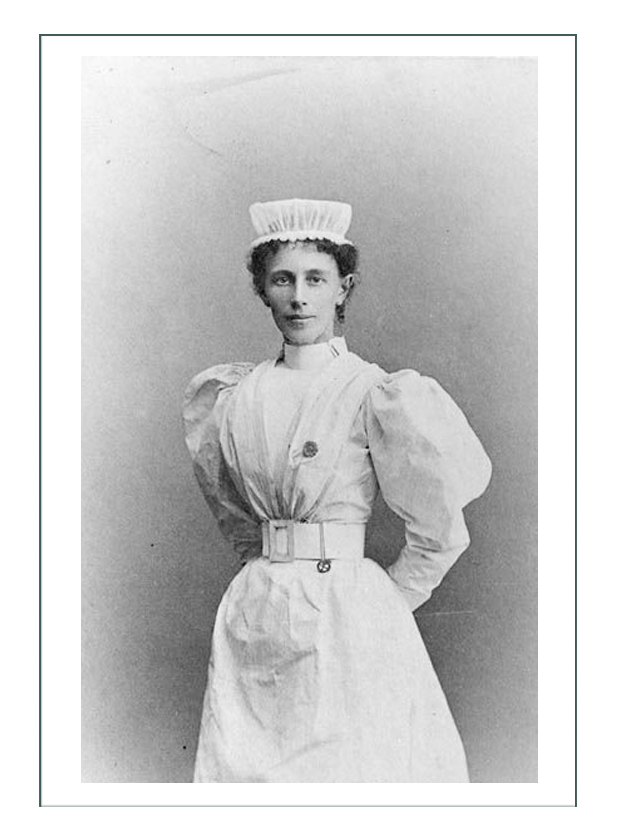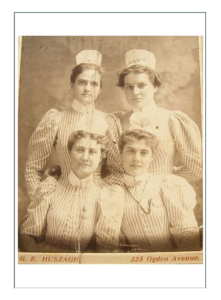 Or did we mean – the CAT?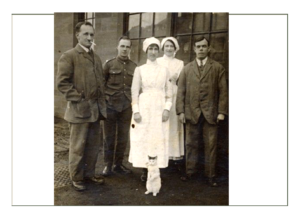 Nurse Specifics – The Apron
Very few photos exist showing the BACK of the apron, and there is virtually no written commentary.  Because many nurses were required to provide their own, it seems a simple, white, starched type emerged from the nun's habit, and was only slightly modified over time and place until modern day scrubs appeared.
Influence from the nun's habit is clear: