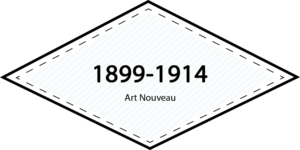 Only theoretically "end of the century"; another sub-category of the Edwardian Era which embraced the place "where technology meets nostalgia"


—— ERA IN BRIEF ——
Art Nouveau was a worldwide "Total" art style  best remembered in the U.S. as the "Tiffany" style.  Art Nouveau fashion crossed over other trends of Edwardian, "La Belle Epoque", activewear, "Aesthetic", "Dress Reform", & "Haute Couture" to integrate certain elements & methods of quality craftsmanship while using new technology & equipment to accomplish a completely new visual concept of "pure art".

—— PORTRAITS OF REAL WOMEN OF ERA ——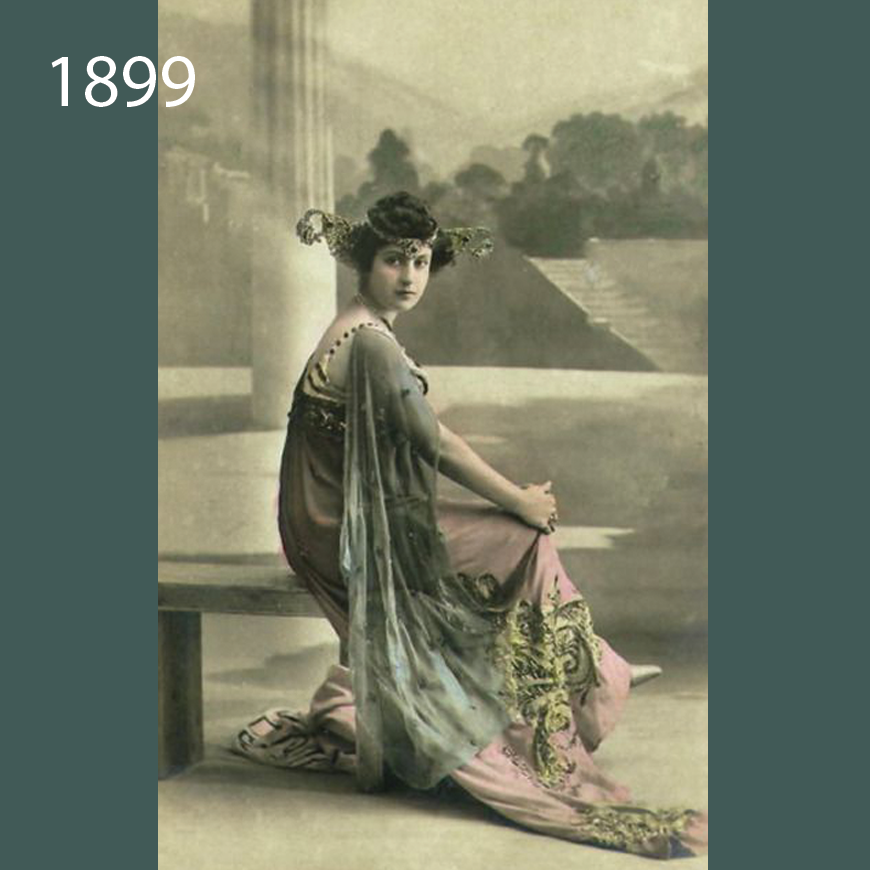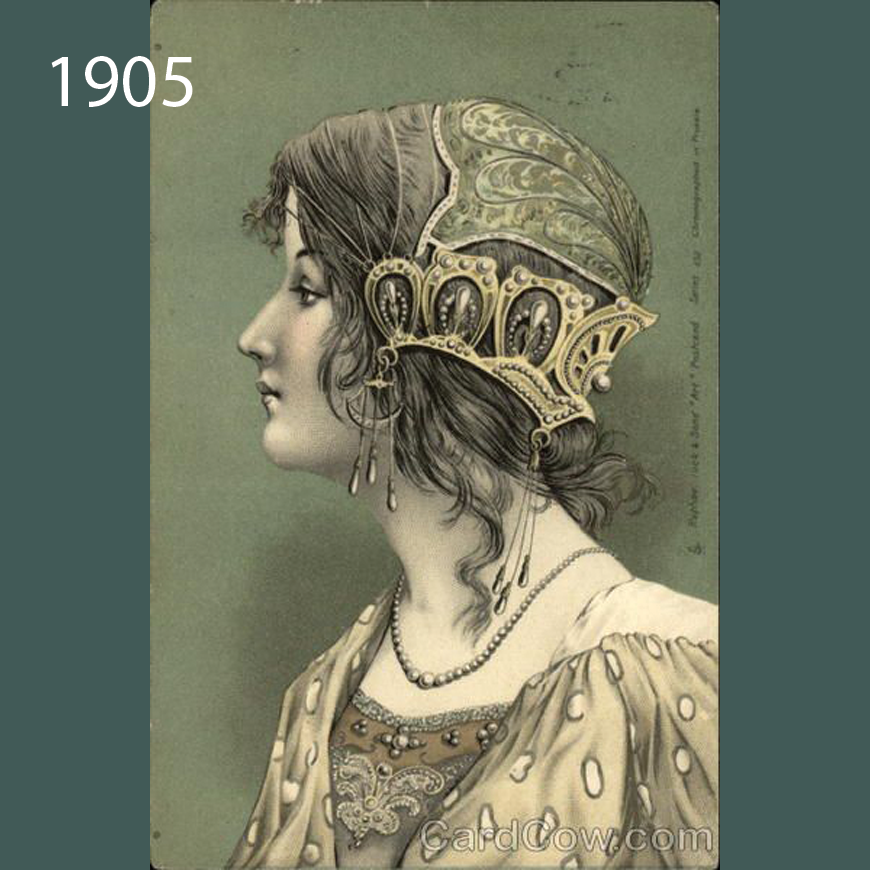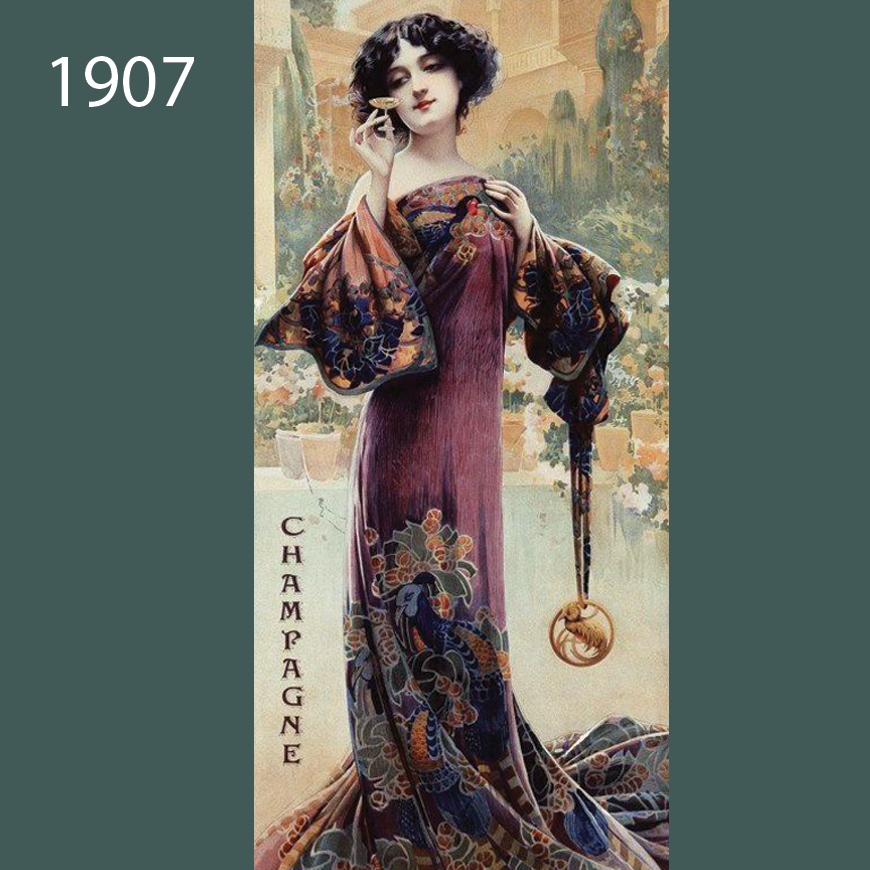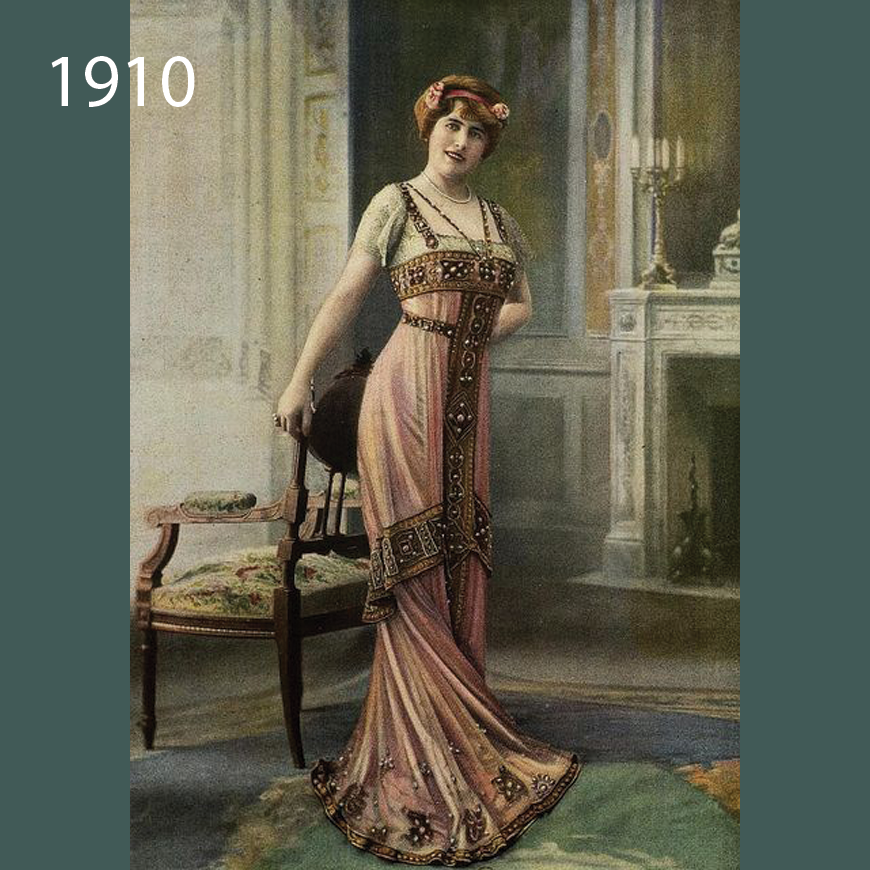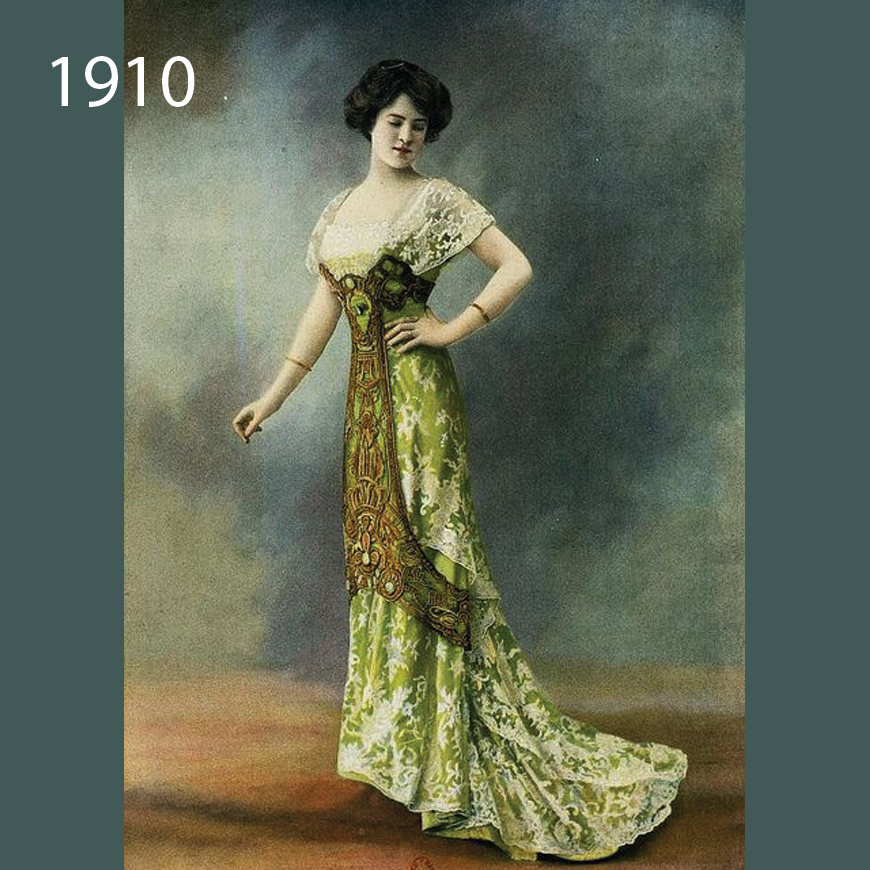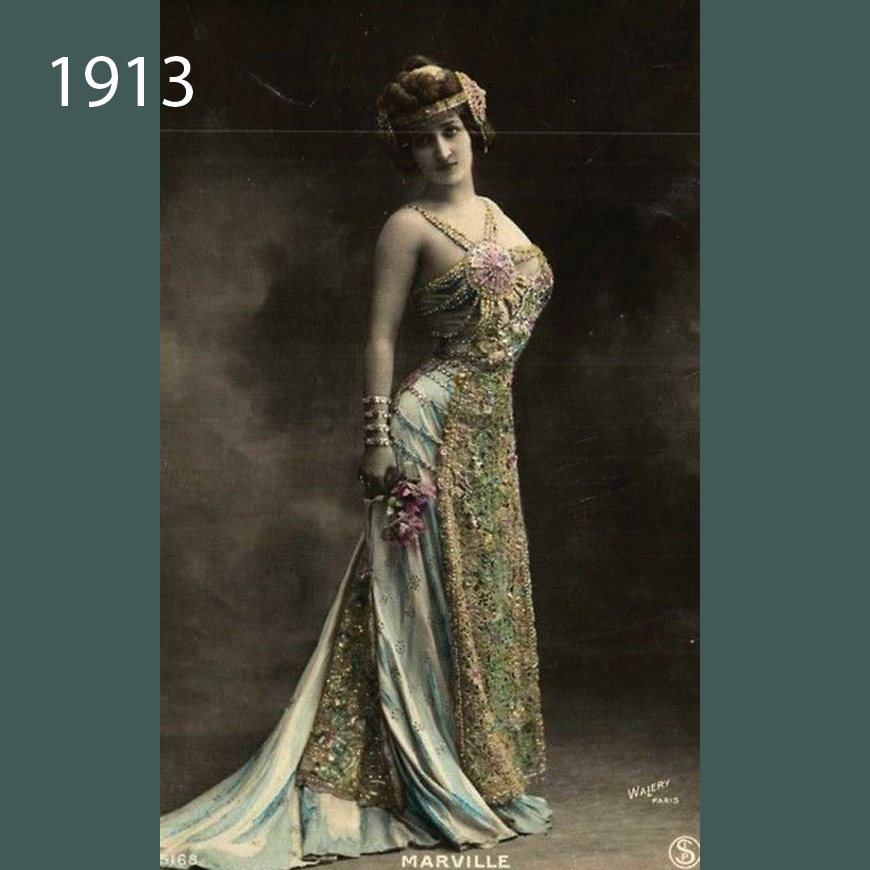 AESTHETIC & REFORM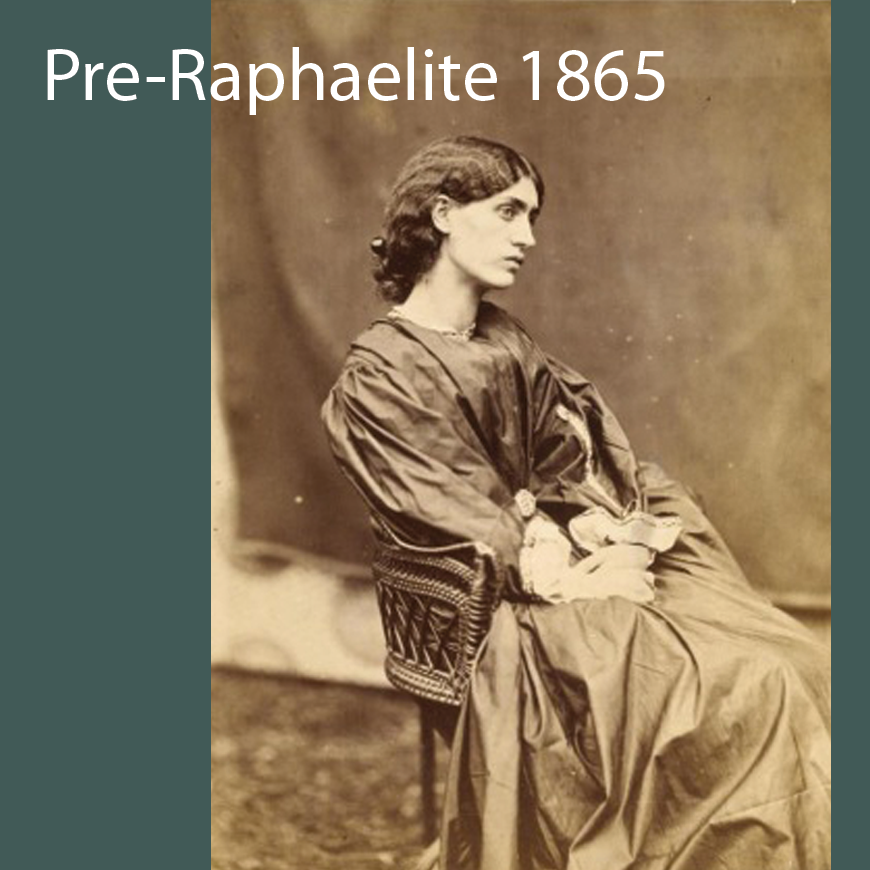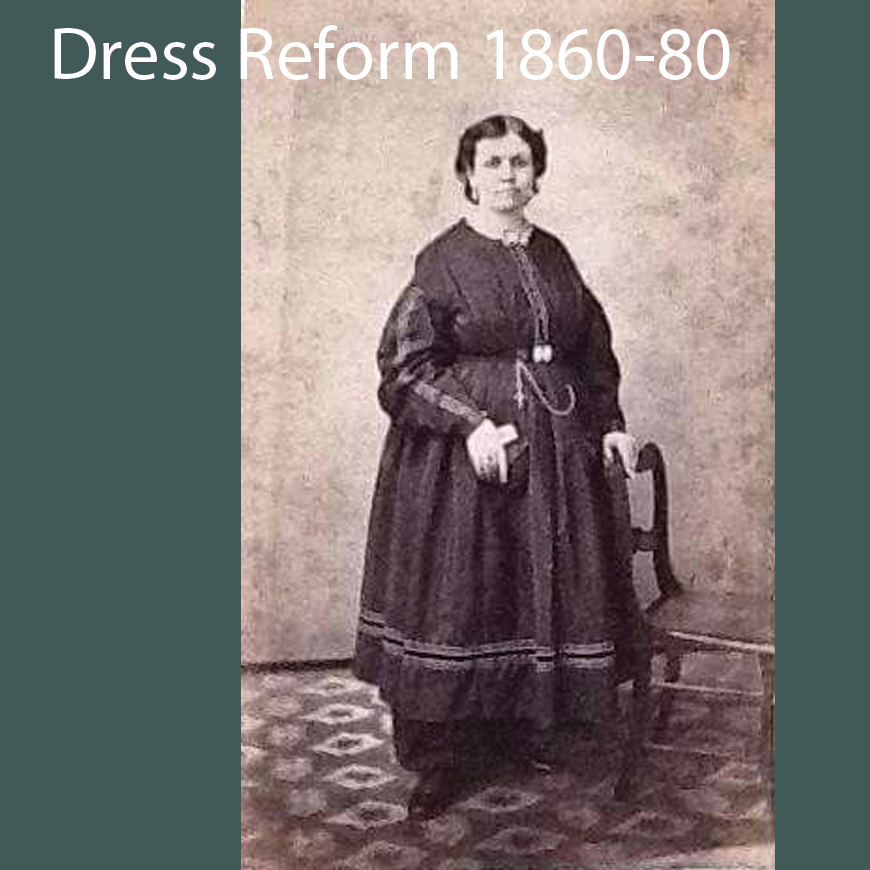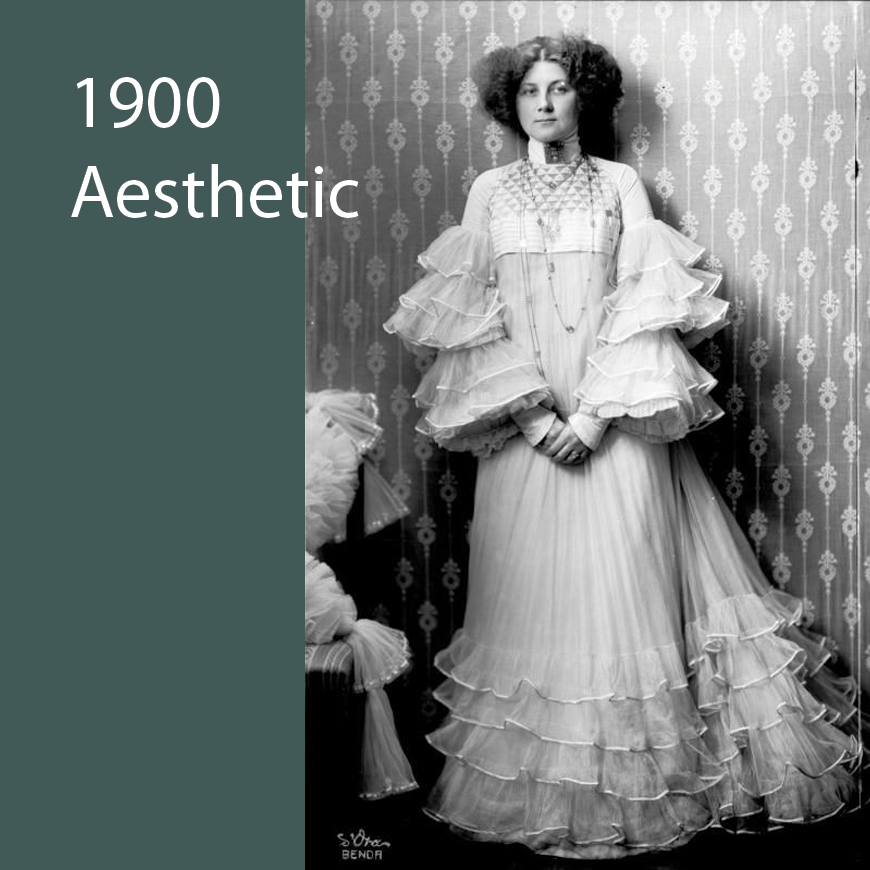 —— WORLD SITUATION ——
  The years 1870-1914 French called "Fin de Siecle"
  It was not technically the "end of the century".  It loosely meant the "End of the Times"
  In reality "Fin de Siecle" crossed over styles & eras & was not a timeframe
  It was a time of the Tango, Waltz, & Ragtime
  The era heralded change in mood & acceptance at last from the old word to a modern era
  The world had changed in technology, culture, society, & politics
  Many countries had granted suffrage to women during this time, & women had entered the work force
  The Edwardians were still going strong, but there was a new pull for every woman to be more comfortable & to wear more practical clothing as their lives had changed from many social & political constraints of the past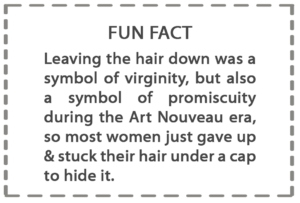 —— INTERESTING FACTS ——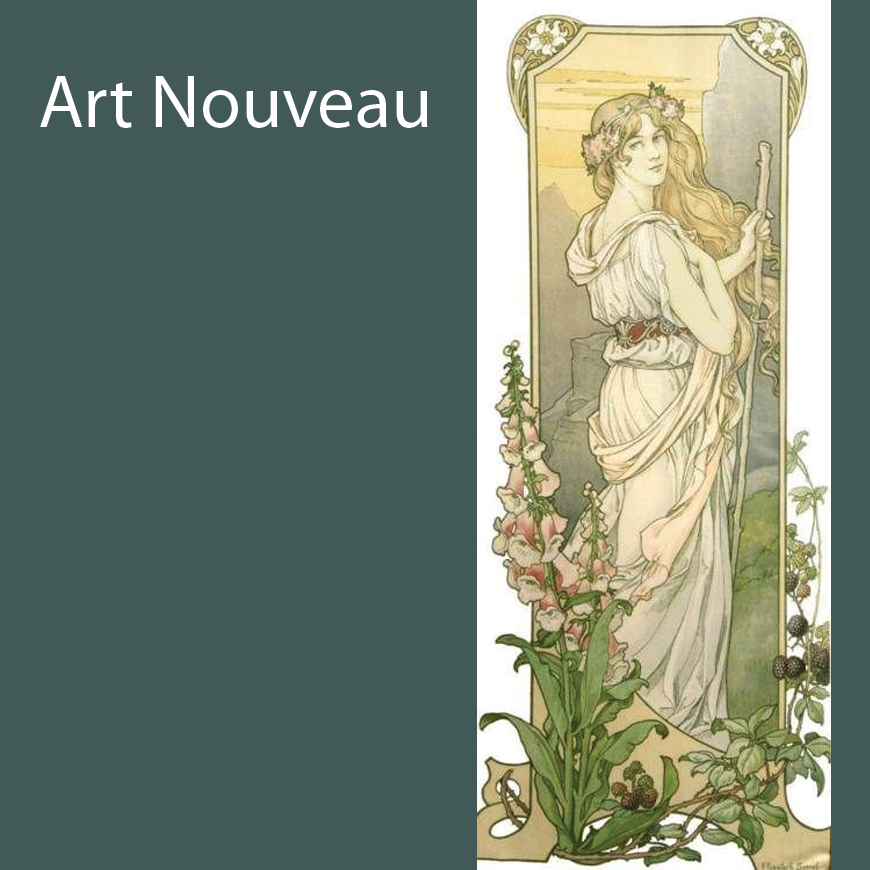 AN EVOLVING PART OF ART
  Art Nouveau's active period was 1890-1910
  It was completely gone by 1910 & replaced by Art Deco
  Art Nouveau was a "Total Art" style including architecture, graphic design, interior design, decorative arts, jewelry, furniture, textiles, silver, lighting, fine arts, & clothing
  The Academic system which had dominated art education from 1600-1900 had at its basis the belief the so-called fine arts such as painting & sculpture were superior to functional arts such as furniture or ironwork
  Art Nouveau proponents felt the Academics were neglecting good craftsmanship for the sake of appearance
  They believed decorative & functional arts were becoming poorly made objects that imitated earlier periods
  The practitioners of Art Nouveau wanted to revive good workmanship & raise the status of all arts & crafts
  They wanted to create genuinely modern & current designs which reflected the function of the items they were creating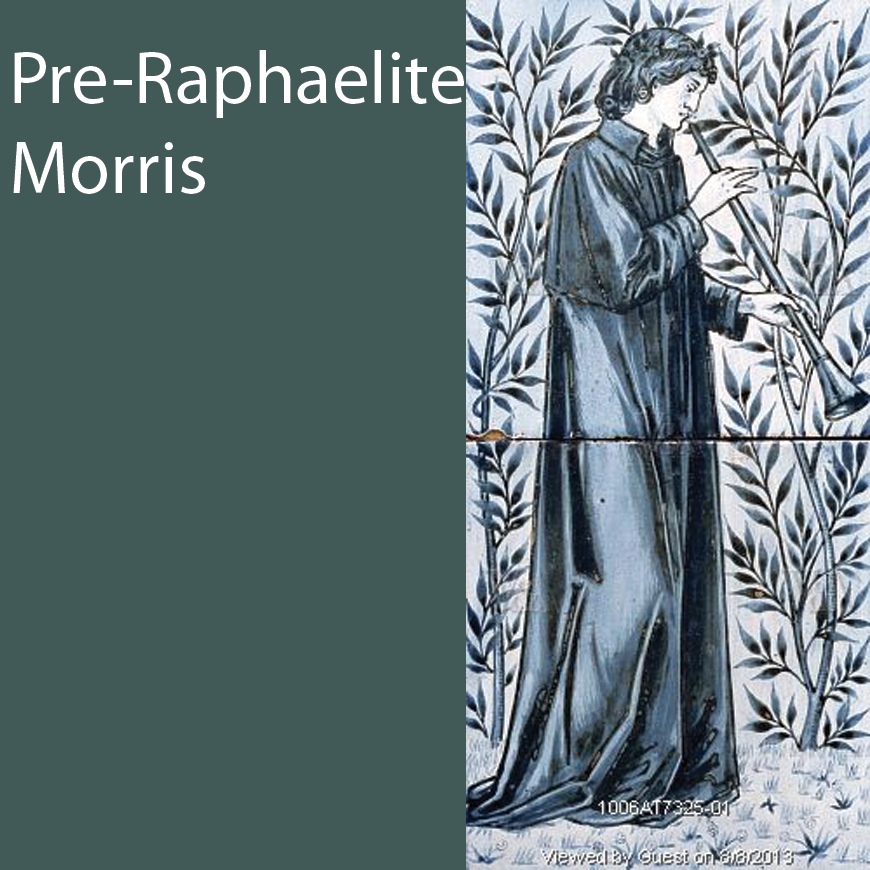 They believed the function of an object should dictate its form (a philosophy that would rise later as Bauhaus)
  Art Nouveau had its roots in Britain with William Morris' floral designs of the "Arts & Crafts" movement
  It was further influenced by "Pre-Raphaelite" painters Dante, Rossetti, & Edward Burne-Jones
  Graphic artists of the 1880's such as Selwyn Image, Heywood Sumner, & especially Aubrey Beardsley were at the core of Art Nouveau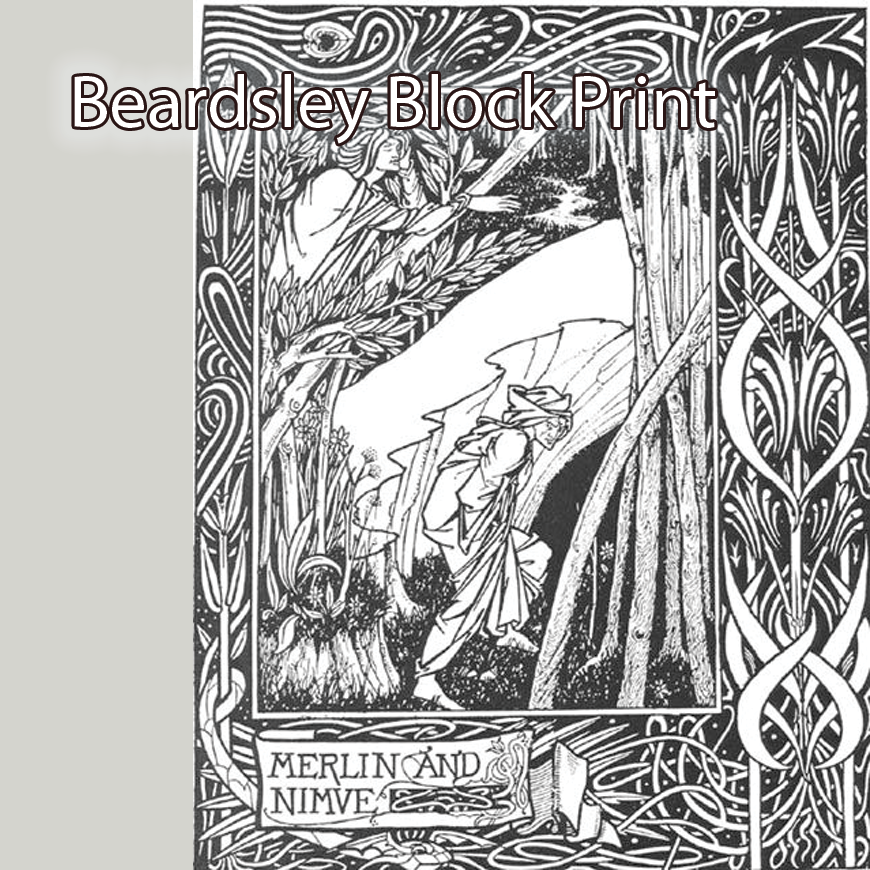 Beardsley's Japanese woodcuts which were called "grotesque, decadent, & erotic" can be directly linked to the forms & shapes used in Art Nouveau
  Hiroshige's Japanese woodblocks influenced Beardsley & others in the creation of the flat 2-dimensional visual effect that would transfer into the 2D "flat" imagery of Art Nouveau
WORLDWIDE NOTORIETY
  The 1900 Paris Exposition was the high point for the style
  At the Exposition, 50 million visitors from around the world saw showcased architecture, design, glass, furniture, & decorative objects of the style
  French designers were the focus at the Exposition.  The French made special buildings with stained glass ceilings & cupolas
  After the Exposition, France remained the center of the movement, although Art Nouveau was regionalized & different in each country it was practised
  French residences in 1900 became covered flamboyantly with ceramic & sculptural decoration
  French commercial buildings had high roofed courtyards covered in grasslike glass designs by designers such as Lavirotte
  In England, the Liberty Department store of "Aesthetic" fame of the last 2 eras played a key role in producing colorful stylized floral Art Nouveau textiles
  The Art Nouveau jewelry of Archibald Knox who worked with Liberty was noteworthy of the period
  Art Nouveau was prominently featured & marketing by major urban department stores in Paris, Berlin, & Nancy
  It was aggressively marketed by the most famous design outlets of the time included Siegfried Bing's "L'Art Nouveau" shop in Paris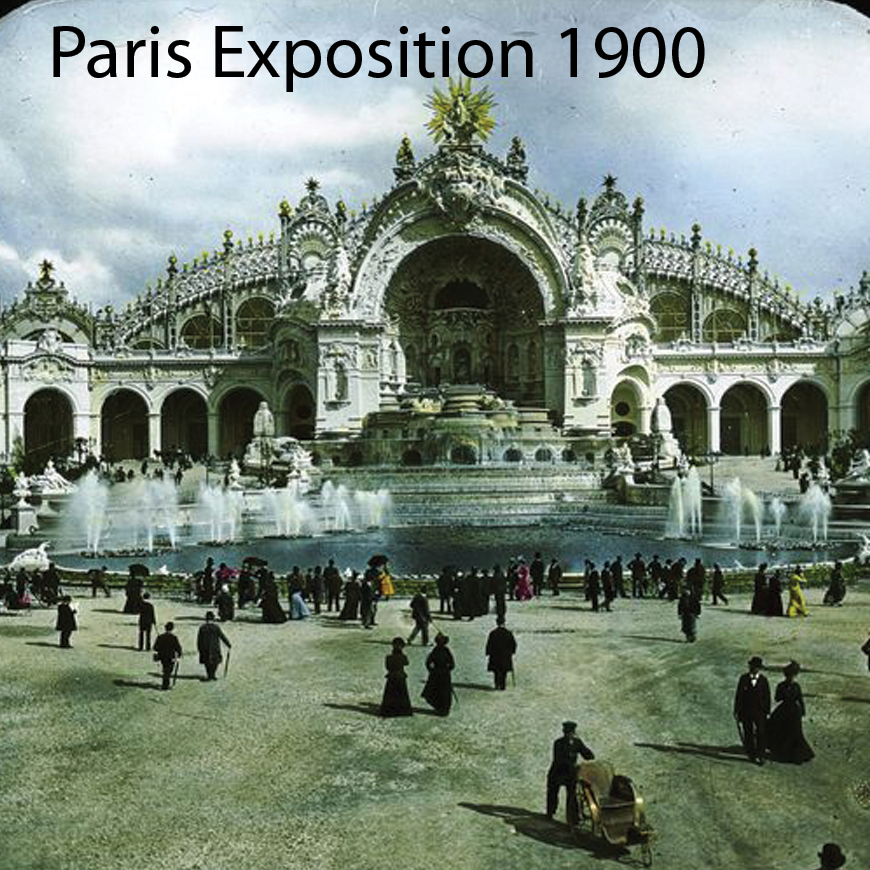 In the US, Louis Tiffany worked with bronze & glass in furnishings & lighting fixtures
  Tiffany had many European clients who bought his bowls & other glassworks
  A new technology in glass work allowed Tiffany to have exceptionally deep & rich colors; exemplifying the philosophy of the movement
  Tiffany's work exemplified the style which  "used the energies of the new to meet quality craftsmanship of the old"
  Tiffany of all the artists most closely achieved the Art's goal to be able to produce for mass consumption
  The art form used exposed iron & irregular glass in manufacture
   Louis Sullivan, who built the first US skyscrapers, exhibited Art Nouveau at the 1893 Columbian Exposition in Chicago in his architectural feature the "White City" which was the entrance to the Transportation Building
  Tiffany was at the Exposition too.  His "Tiffany Chapel" at the Pavilion of Art & Industry to this day is renowned for its glass & metalwork
  New technologies in the print industry allowed rich & deep colors to be printed
  Art Nouveau was promoted worldwide through the intensely colorful magazines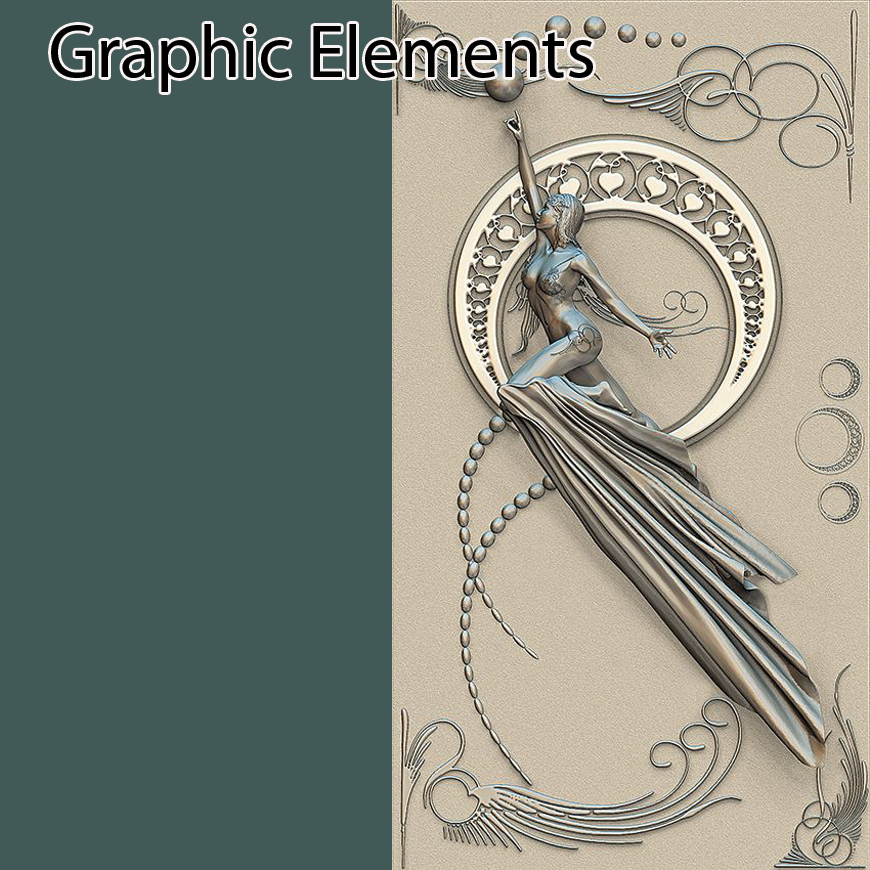 THE PHILOSOPHY
  There is no single definition of the meaning of Art Nouveau
  It was a philosophy which wanted to apply artistic designs to everyday objects in order to make beautiful things available to everyone
  To the artists, there was no separation in principle between fine art & applied or decorative arts
  The style was a reaction to a world of art dominated by precise geometry of Neoclassical forms.  It sought a new graphic design that was as far from historical models as possible
  It came from rejection of or resistance to "cluttered compositions" such as Morris of the Pre-Raphaelites via the "Arts & Crafts" Movement had expounded upon
  The Art Nouveau style included a variety of stylistic interpretations
  Some artists used new low cost materials & mass production techniques, while others used expensive materials & valued high handmade craftsmanship
   It was in 1895 the form began with designers favoring natural forms & symmetry over the assymetry of the past
  It really got going in 1896, & had its peak through early 1900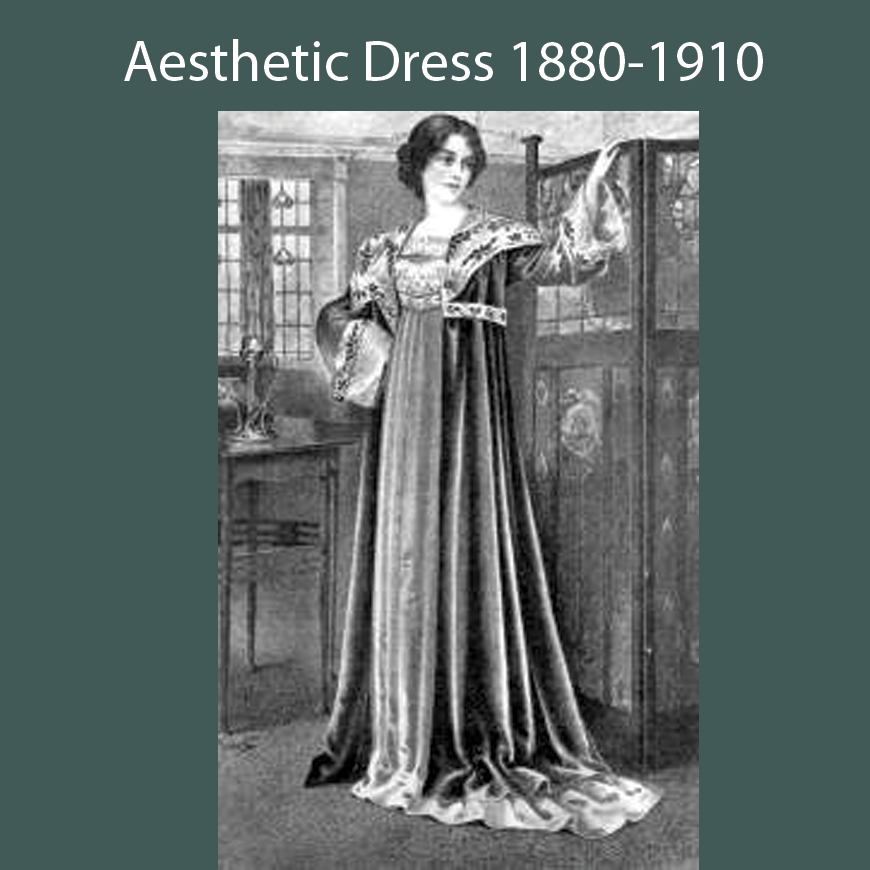 Art Nouveau respected & looked for that place where urbanization & lingering nostalgia met
  Metaphysical thought of its leaders implied there was a new energy that respected & valued the old
  The French philosophy for Art Nouveau was: "for each function its material; for each material its form and its ornament"
  It was a reaction to "academic art"
  It was an affirmation of the Pre-Raphaelites & the Symbolists
  Unlike the Pre-Raphaelites, however, it embraced modern methods, technologies, & images for implementation
  Unlike the Arts & Crafts movement, Art Nouveau used machines very strongly, especially for the metal & glass working
  Arts & Crafts built everything by hand with top quality materials & methods & achieved top quality with machines
  It was unlike Symbolists in that it had a distinct appearance that could be recognized every time
  Though the appearance was distinctive, Art Nouveau methods to achieve it changed & progressed as new technologies & materials were innovated
  Although many of its practitioners adhered to the "form follows function" concept, many designers were quite lavish in the use of decoration, & the style was criticized for being overly elaborate
  As the style matured, it started to revert to the very habits it scorned such as the complexity & large amount of academic thought put into composition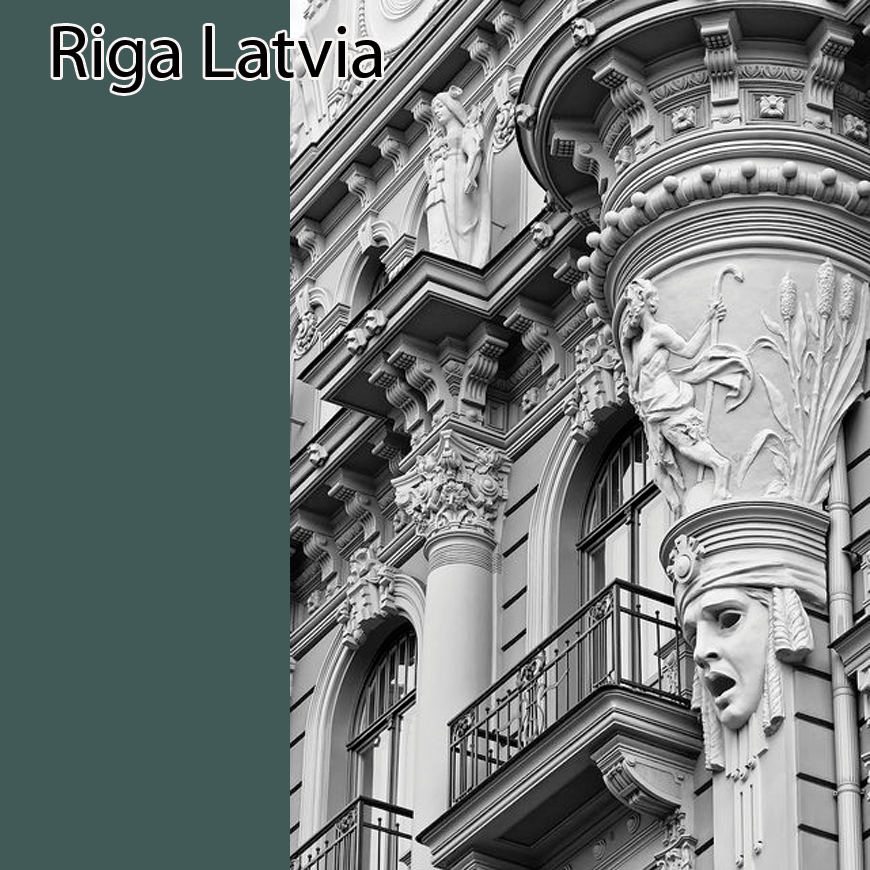 Opponents of Art Nouveau charged that instead of renewing design, it just swapped old for a superficial new
  Even using mass production, the intensive craftsmanship involved in the very complex designs kept it from being truly accessible to the masses as was its goal
  Art Nouveau's association with exhibitions was considered part of its undoing, because many of the buildings were temporary structures.  Though supposedly designed to educate & create international peace & understanding, the displays promoted destructive rivalry & competition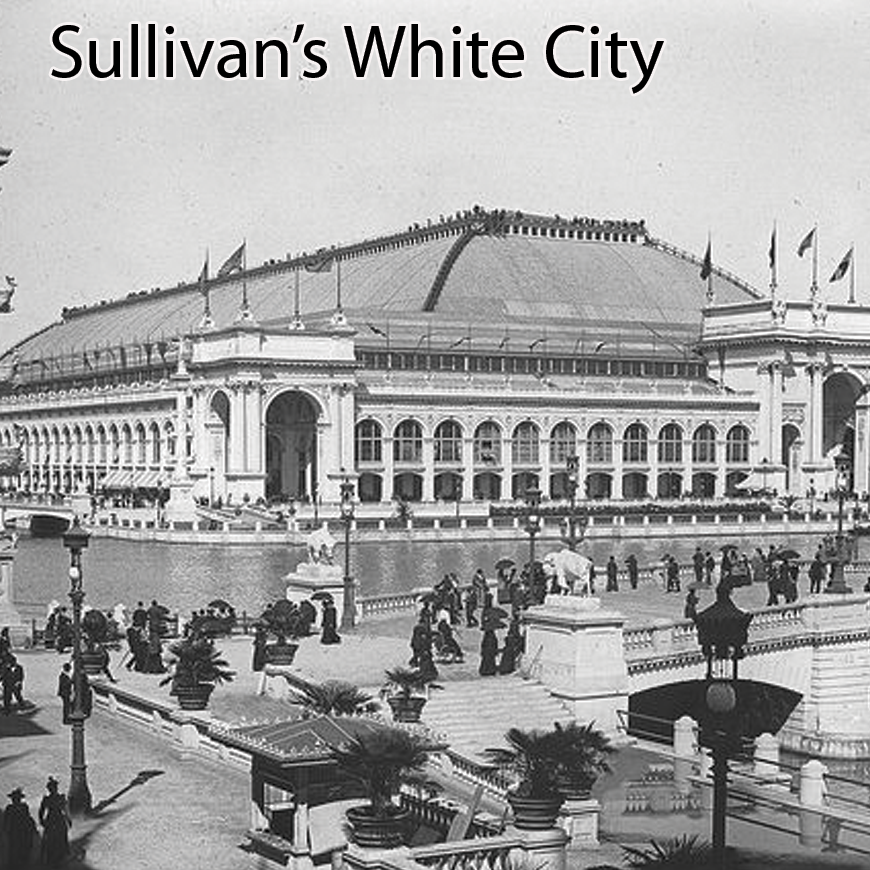 Since there was no unified singular concept, each region fought for superiority until no "style" remained that could be identified
  When modernism brought in the streamlined, rectilinear & cheaper  methods & materials in 1910, Art Nouveau died quickly because the new "Art Deco" was considered more faithful to the plainer "industrial aesthetic"  & "pure form" that Art Nouveau was supposedly striving for
  Art Deco, with its neatly cut & geometrically pieced items, was easy to build, & was considered "more pure" despite its completely industrialized manufacture
  The world had come full circle to accept industrialization as art in 1910, & Art Nouveau became an old fashioned trend

—— FASHION TRENDS ——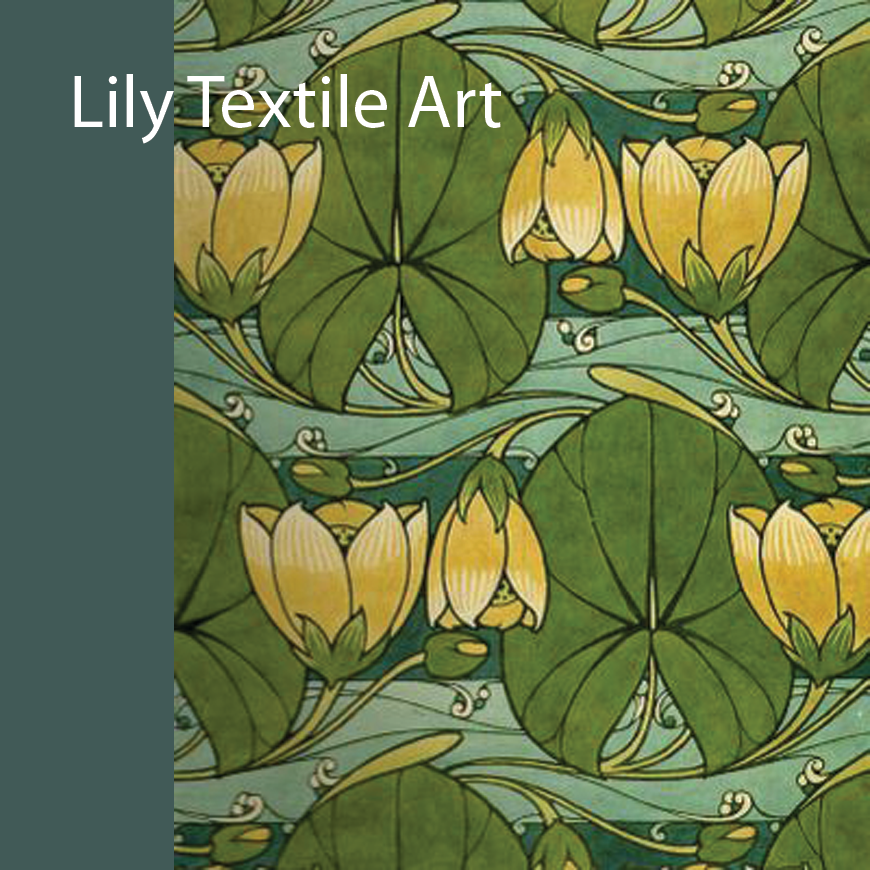 FORM & CHARACTER
  The common visually recognizable characteristic of Art Nouveau was what "PAN" magazine of the time wrote in describing a graphic drawn by key Art Nouveau artist Obrist:  "sudden violent curves generated by the crack of a whip"
  "Whiplash" became the term applied to the curves used, & for the style overall
  All Art Nouveau products had some type of dynamic, undulating, & flowing lines in a syncopated rhythm with asymmetrical shapes added
   Coming from the influence of wood blocks, they had flat perspective & strong colors
  Each emphasized organic forms from the natural world
  Artists drew inspiration from both organic & geometric forms
  They evolved elegant designs that united flowing, natural forms that resembled the stems & blossoms of plants
  Emphasis on the linear contours (outlines) of the forms took precedence over the color
  Color was usually  muted greens, browns, yellows, & blues
   In architecture all this translated into hyperbolas & parabolas in windows, doors, & arches, with decorative "mouldings" which "grew" into the building from plant derived forms
  Many of the elements of the Rococco style such as flames & seashells were selected & modernized into abstract versions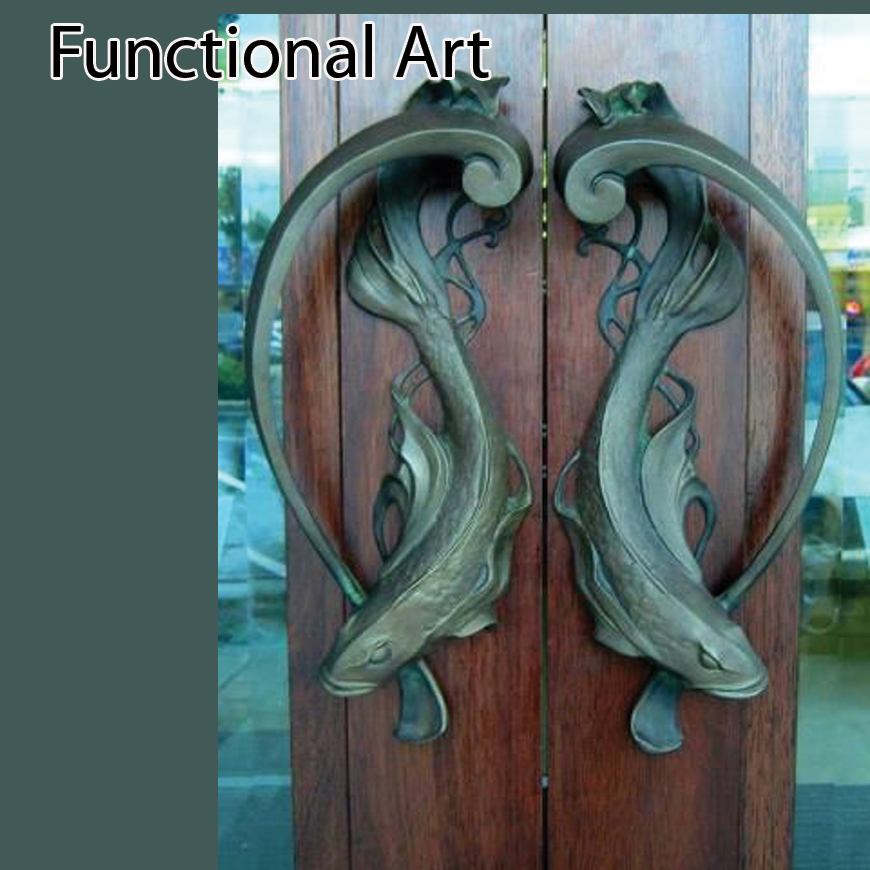 Very favorites were extremely stylized organic seaweeds, grasses, & insects
  Art Nouveau had localized tendencies; e.g. some countries emphasized delicate & intricate florals while others used the long lines of grasses with simple bold colors
  Denmark was closer to the "Arts & Crafts" movement with its floral & organic forms
  The Netherlands used batik in a "Folk Artsy" way
  Holland produced mostly tapestries, carpets, & embroideries in this era
  France's  Art Nouveau was known for designers like Grassat who in 1896 defined the Parisean style as "La Plante et ses applications ornamentales"("The plants & their ornamental applications") implying the purpose was to find as many uses in design for different flowers & plants as possible in an "Art Nouveau" design
  One of the most noted designers was Obrist of Germany who used the "whiplash" concept liberally in the focus on the cyclamen flower & many flower stems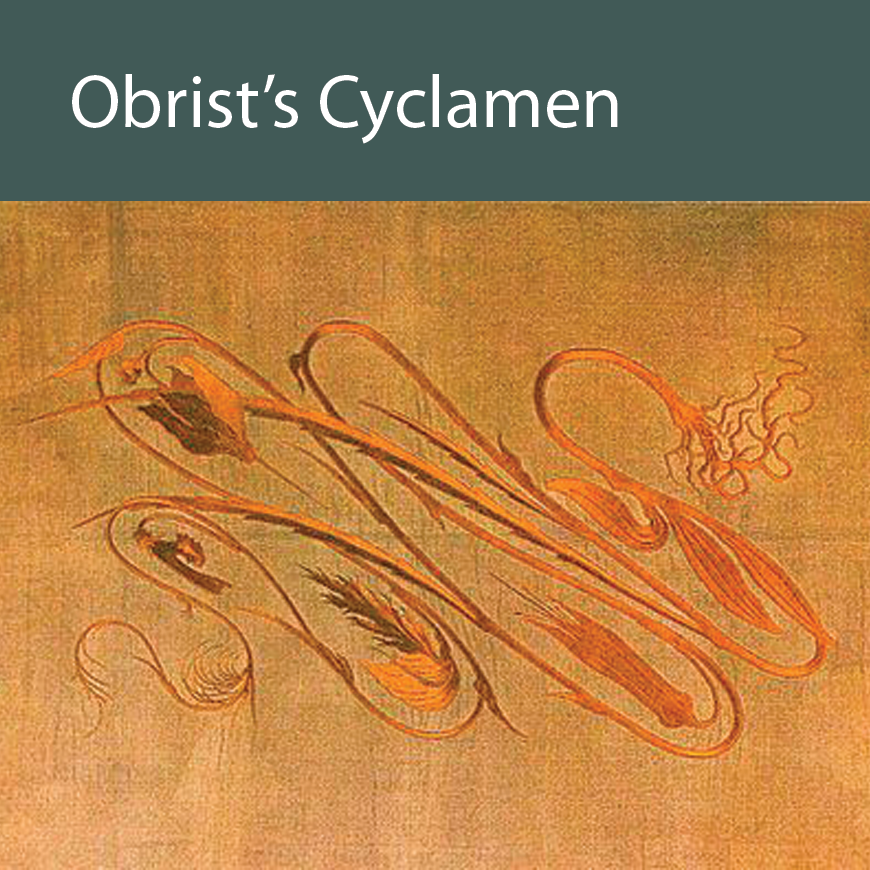 The Obrist flower stems would become the motif for the style in general, & was incorporated with all regional variations to some extent
  England became known through designers such as the Silver Studio for colorful stylized floral patterns, & designs such as those coming out of the Glascow Design School's stylized eggs & roses which were known as the "Roses of Glascow"
  England dominated the textile, wallpaper, & fabric parts of the movement
  In jewely, Rene Lalique, Tiffany, & Wolfers produced everything from earrings to necklaces to bracelets to brooches.  These would be what the era was represented by in the future
  Art Nouveau would be seen in history as an extreme luxury for the "Fin de Siecle", & not the "art for the masses" its founders had hoped it would be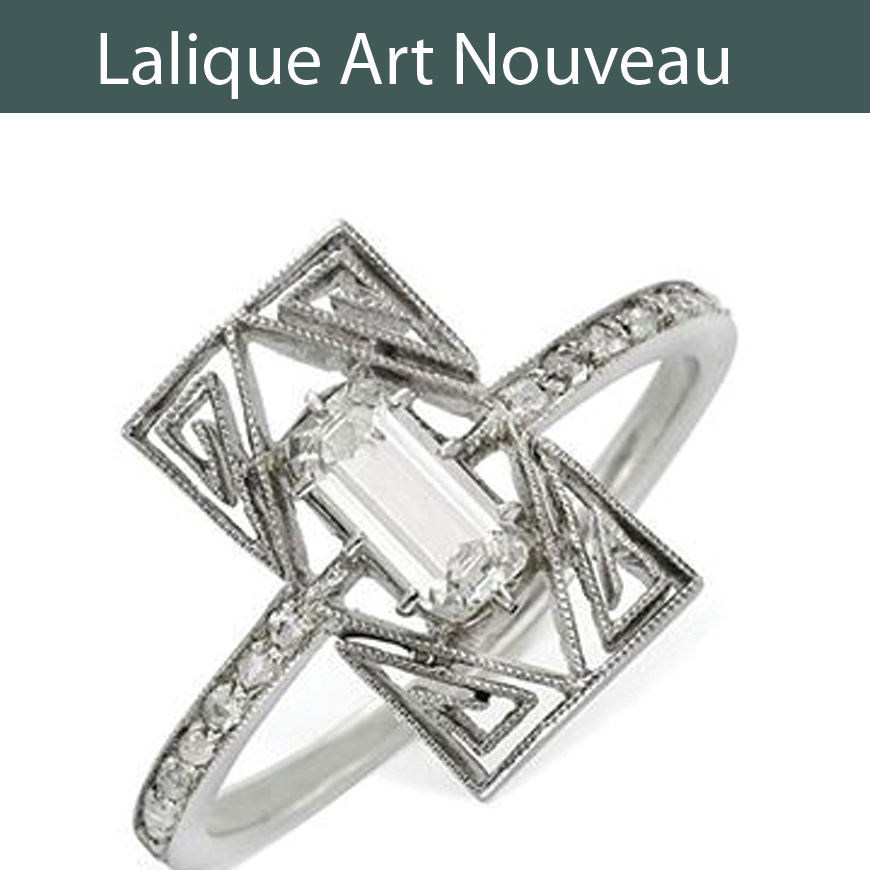 ART NOUVEAU APPLIES TO FASHION
ORGANIC & VEGETATIVE
  Art Nouveau's objective in fashion was to provide the very best manufactured & comfortable "reform type" garments of highest quality based on natural design forms
  Art nouveau was consistent with high fashion trends in that they were designed for specific events & activities
  In functional artwork, Art Nouveau had smooth machined surfaces & abstraction serving the purpose of "pure design"
  This same 2-dimensional, smooth, & "pure" appearance was strived for in textiles & garments
  The style & philosophy meant more than a single type of look or mood, although there was an overriding sense of tall grasses blowing in the wind, swirling lines of stormy water, & intricate vegetation
  All variations came from organic nature of some sort in attempt to understand "life's order" that was considered to have been lost in urban industrial distress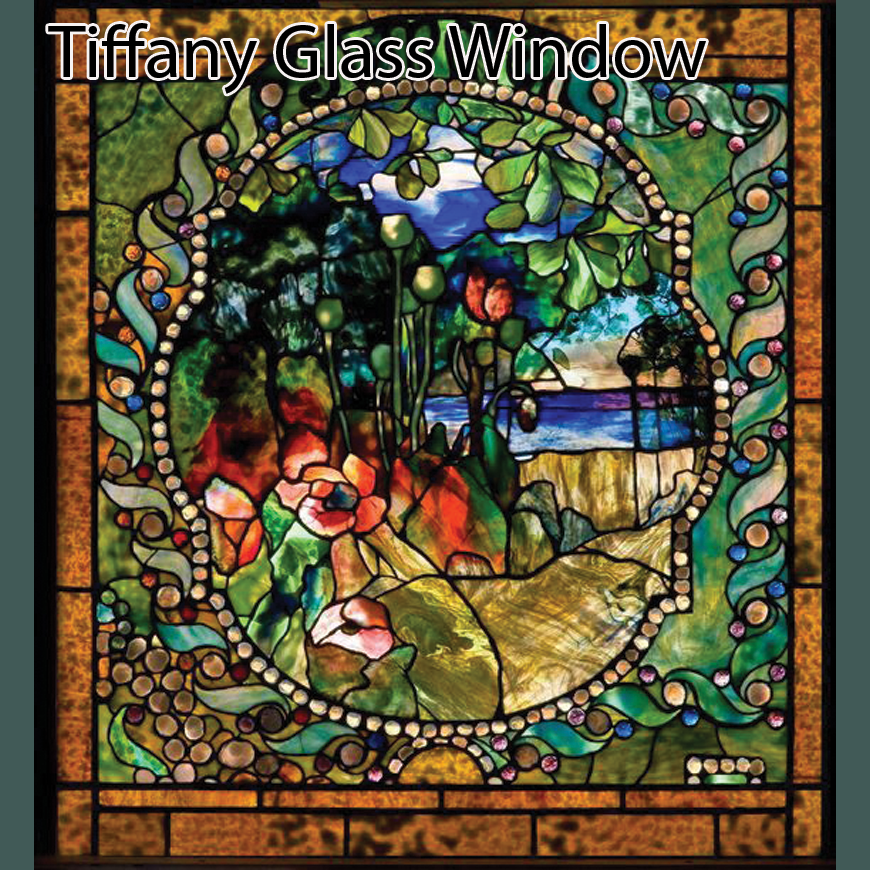 PART OF THE WHOLE
  Discussion of specific fashions for Art Nouveau is best done through example of the predominant designers of the time
  Interestingly, history records many of "La Belle Epoque" designers as also belonging to the Art Nouveau movement
  One can assume, because all of the Couture houses commonly listed were in business from the 1870's to the 1920's, that they evolved through Edwardian, La Belle Epoque, AND Art Nouveau trends to some extent simultaneously
  Even Charles Worth, who's fashion house opened in 1855 with all its innovations, evolved under his son into completely different type of "haute couture" from his elongated sinuous "S" designs of the late 1890's to include lines & ornament consistent with the organic & natural forms of Art Nouveau
  Jean-Paul (the son) Worth's fashions evolved into straight lines that mixed with the straight princess high-waisted design of the "Belle Epoque" Poiret introduction, & then seems to have melded into one style over all the designers & trends in about 1914
  To some extent, all the designers evolved similarly, starting with structured corsetry & long lines with fabulous fabrics & extraordinary tailoring & construction, into simpler straighter lines with complex ornamentation.  They seem to have all come out with the straight line,  lightly ornamented lighter gowns with brassiere instead of corset which is where the Art Nouveau style fits in visually
  All of this seems to have followed the progress & emancipation of women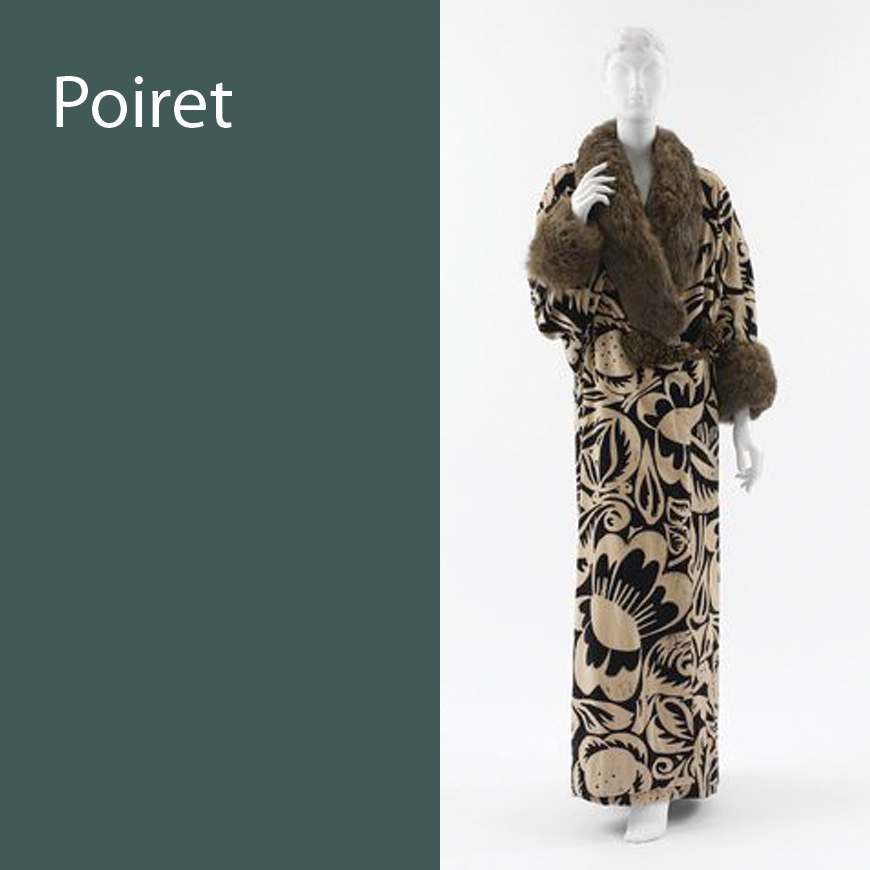 PAUL POIRET
  Paul Poiret, a key influence in Art Nouveau believed "less is more".  He moved in artistic circles & employed Parisian painters.  He felt those in the fine arts were "in the same trade & that they are my colleagues."
  Poiret worked with Doucet & Worth couture houses, both famous in this era too
  Poiret was influenced, particularly in the love of bright color, by painter friends Picabia, Vlaminck, Derain, Picasso, & Matisse
  Poiret designed theater costumes which were the springboard for his couture designs.  He held elaborate parties with dramas & decorations & required everyone to wear something elaborate that he had sold them
  He had a great interest in the Ballet Russes with their colorful designs which echoed Russian peasant art
  The Ballet inspired Poiret to incorporate the "oriental" motifs he saw
  He integrated the exoticism of painters like Picasso with the spontaneity of the oriental art
  Poiret was inspired by classicism, orientalism, symbolism, & primitivism
  He was inspired by Art Nouveau & the East
  His new couture house on Rue Pasquier focused on Neoclassical & Orientalist styles
  Poiret recognized that new printing processes would allow fashion illustrators a new marketing tool.  The new methods were particularly good for broad abstract expanses of bright color & simple line
  He radically simplified his gowns to suit the new artistic medium, & drew them with bright color & simple line
  He introduced the hobble skirt, the brassiere, & led a reformation of fashion that freed the body from constricting forms
  Poiret's dresses were simple, featured a classical-style high waist-line, tubular shape, & long skirt
  Colors were plain & bold
  Fabrics often had very small designs which were very popular at the time
  He is considered the creator of "bohemian chic", liberating fashion with a new tubular silhouette of untied dresses & chemises, unsewn, draped fabrics, & dramatic oriental-inspired colors
  "I freed the bust & shackled the legs", said Poiret of his legacy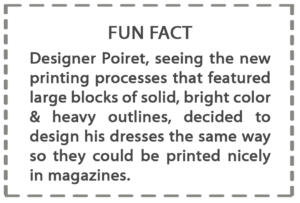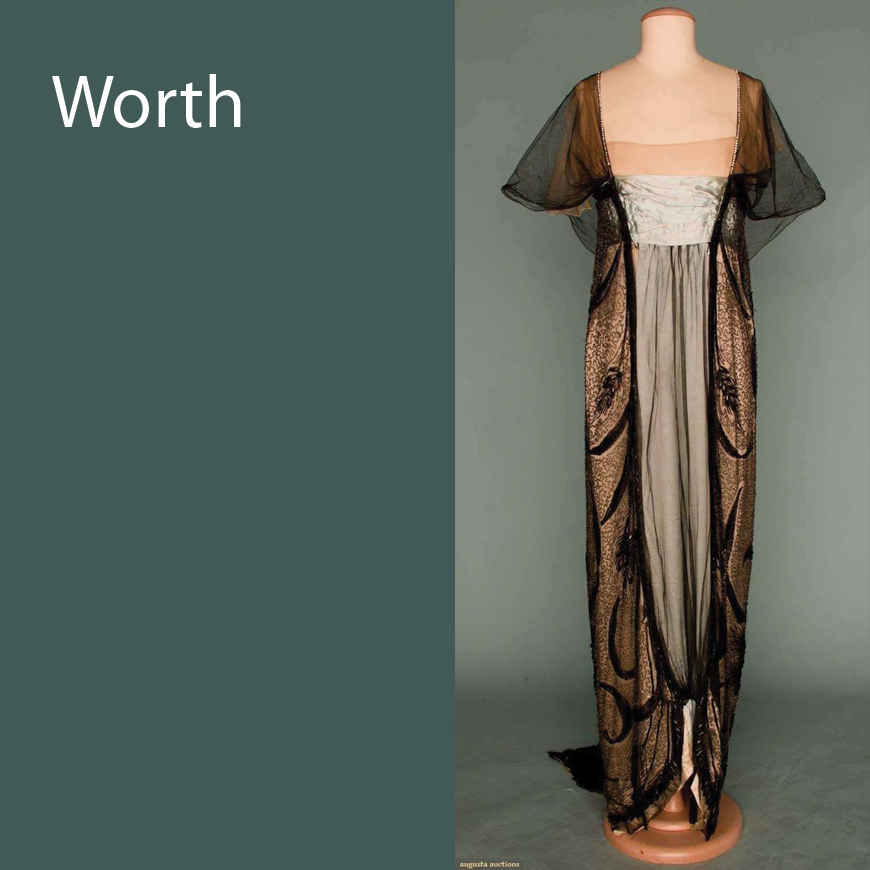 CHARLES WORTH
  Charles Worth had a long career which began with heavy corsetry & long sleek lines, & ended with his sons taking over the business to produce the new tubular dress that had much ornamentation
  During the bustle eras, Worth used muted colors inspired by classical & historical elements
  Through his career he used beautiful & luxurious fabrics which were trimmed with rich decoration such as fringe, lace, braid & pearl tassels
  Worth was known for accurate fit of a gown
  At the turn of the century, he introduced the shockingly short for its time ankle length walking skirt
  He also introduced, under the influence of Alexandra Princess of Wales, the princess gown; a waist-less dress that hung simple & straight in front, while draping full pleats in the back
  The full tunic dress was introduced in the 1920's by his sons
  During the Art Nouveau movement, Worth created dramatic textiles & ornamentation including scrolls giving the illusion of ironwork
  Textiles at that time were woven "a la disposition", which meant each piece of fabric would become a specific part integrated into the dress
  With this technique, the new concept was introduced that fabric is intrinsic to the design of the dress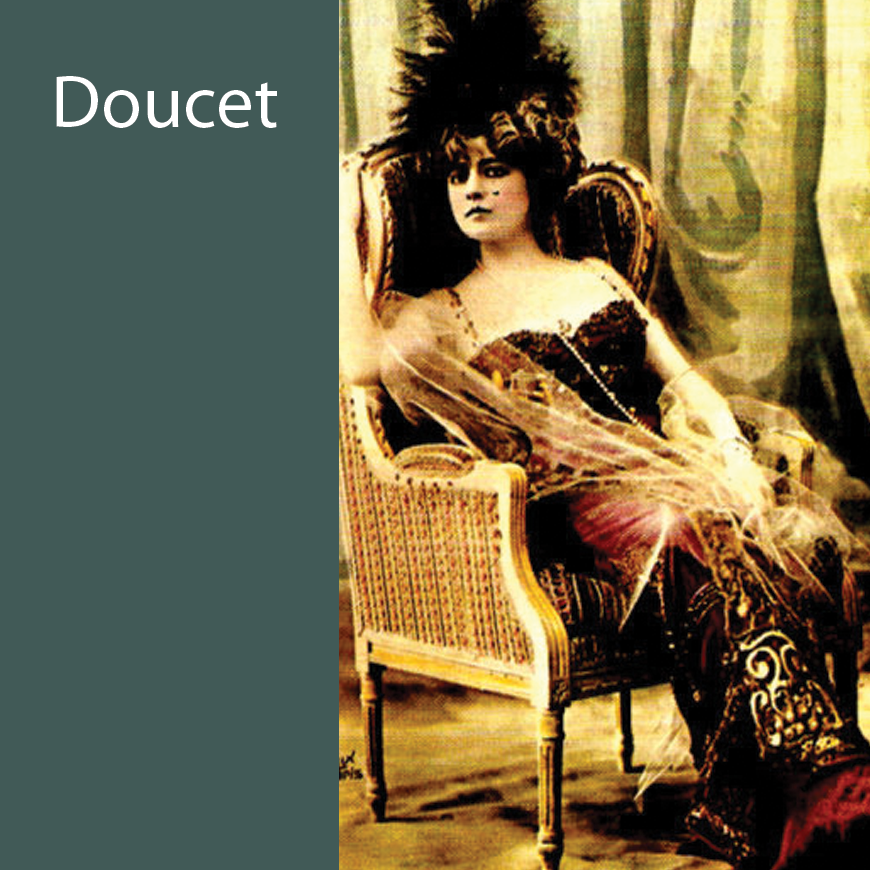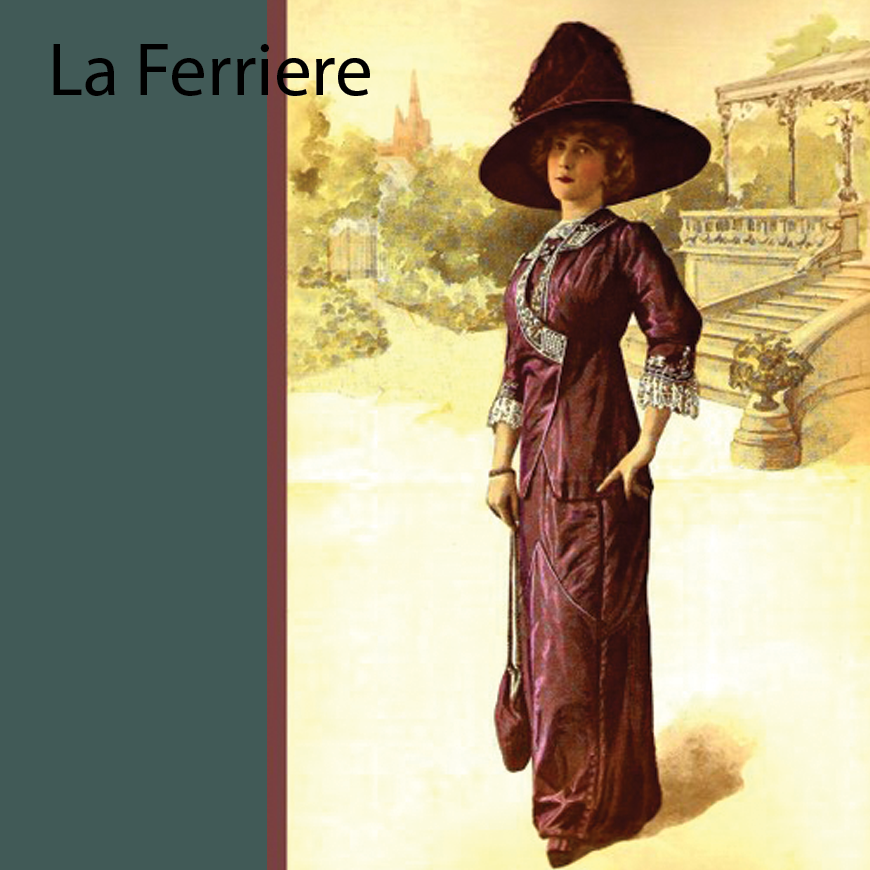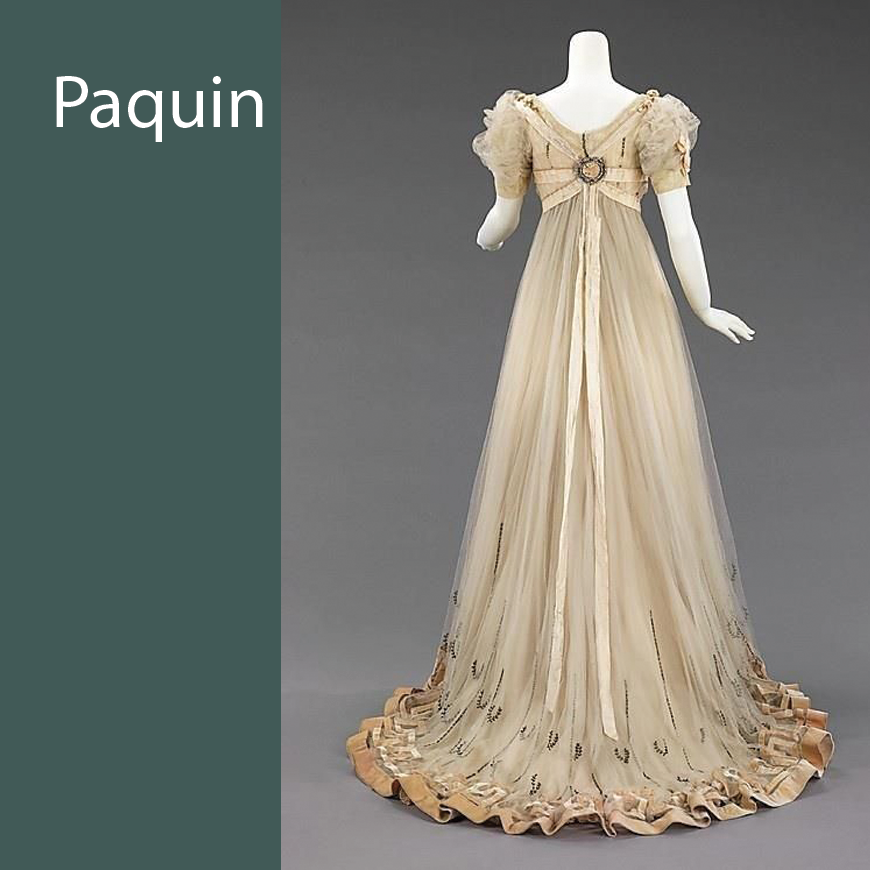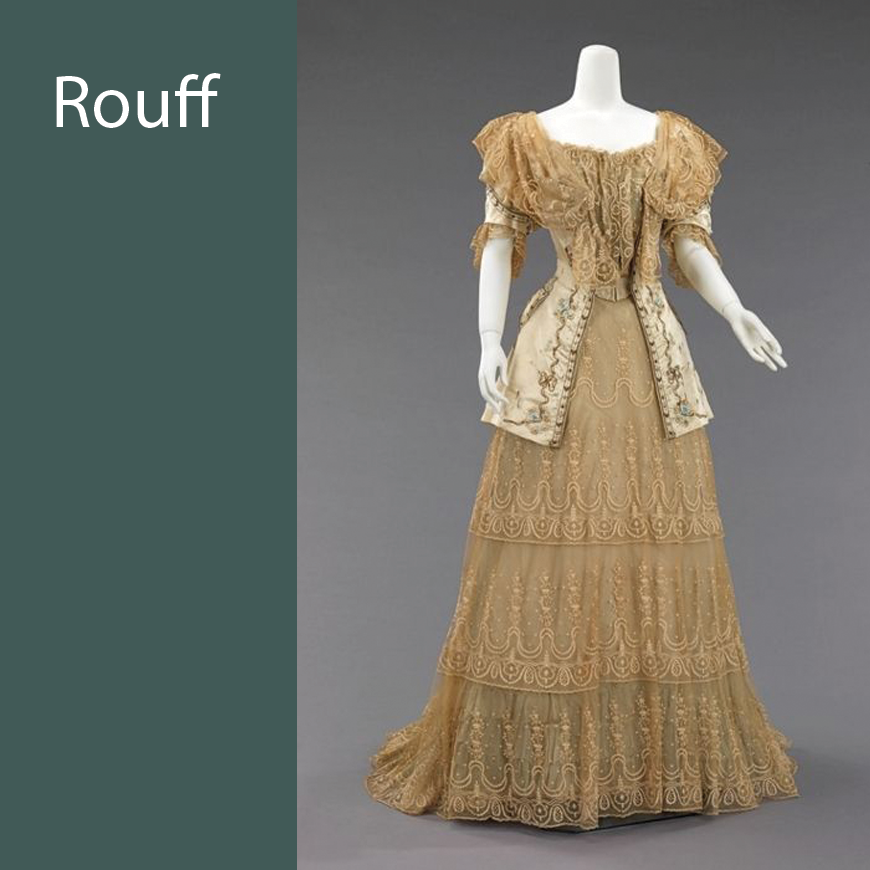 OTHER DESIGNERS
  Designers Doucet, Rouff, & Paquin (discussed in "La Belle Epoque" section) made key design contributions.  Their "costumes" integrated the natural, organic forms of the movement in either overall silhouette & concept, or ornament
  The House of LaFerriere designed for royalty; notably Queen Maud of Norway
  Many actresses for the Paris Theatre were important LaFerriere clients.  She lavished them with lace embroidered with beads, sequins, & diamante so they would shine on the stage
  LaFerriere gowns were long & draped with flowing trains.  They always wore long evening wraps
  Gagelin is another notable designer of the era.  His Art Nouveau designs won prizes at the Paris Exposition Universelle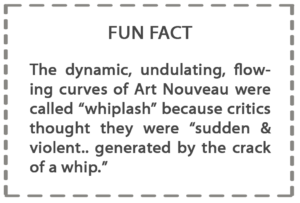 —— SPECIFIC FASHIONS ——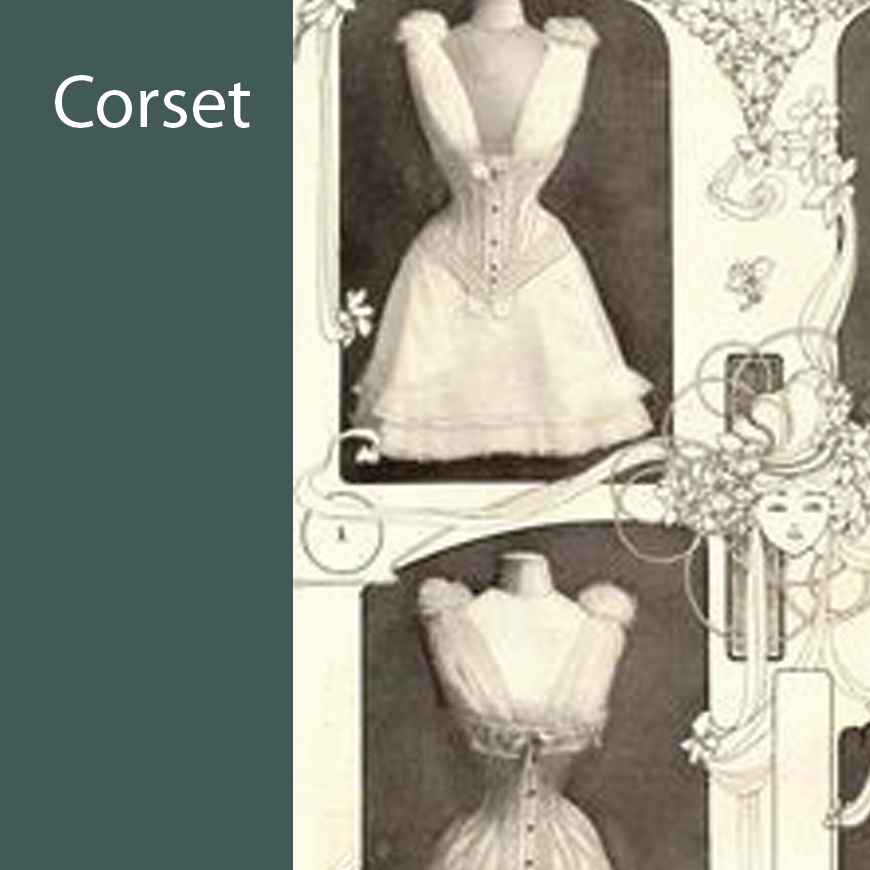 SIMPLE & COMFORTABLE WITH THE REFORMERS
  Art Nouveau was the cutting edge of style as marketed through fashion magazines "Les Modes" & "The Ladies Field"
  The era is distinct because it ended restrictions of corsetry & conforming design
  Crinolines & bustles were gone forever
  Comfort & practicality replaced vanity more & more as time went on
  1906 copied the regency styles with the long straight lines & draping of 100 years prior
  All Art Nouveau costumes had dominant surface decorations
  Many had loose fitting & open waists with large sleeves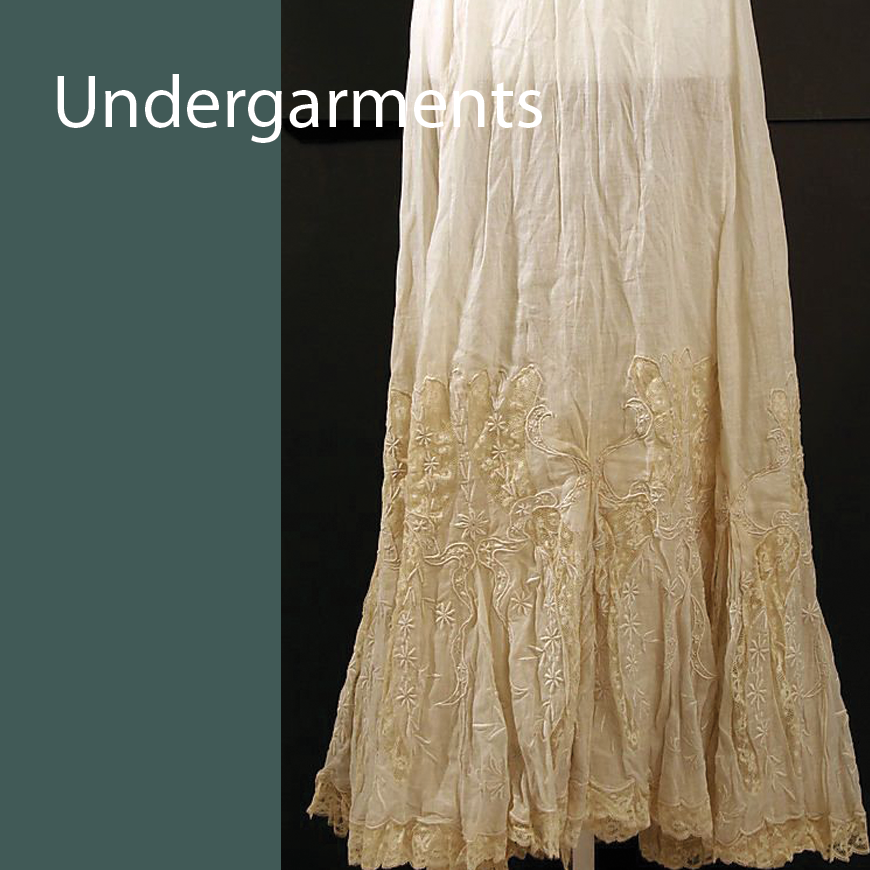 FLOWING LIKE THE EAST
  Open waists & large sleeves were the influence of Greek, Renaissance, & Byzantine fashions
  The influence of orientalism led to flowing lines & draping fabrics
  The long stylized flowers & flowing embroidered borders with trails of organic forms of Art Nouveau are all reflected in the clothes of many Edwardian Hostesses
  Their skirts belled out & flowed like blossoms opening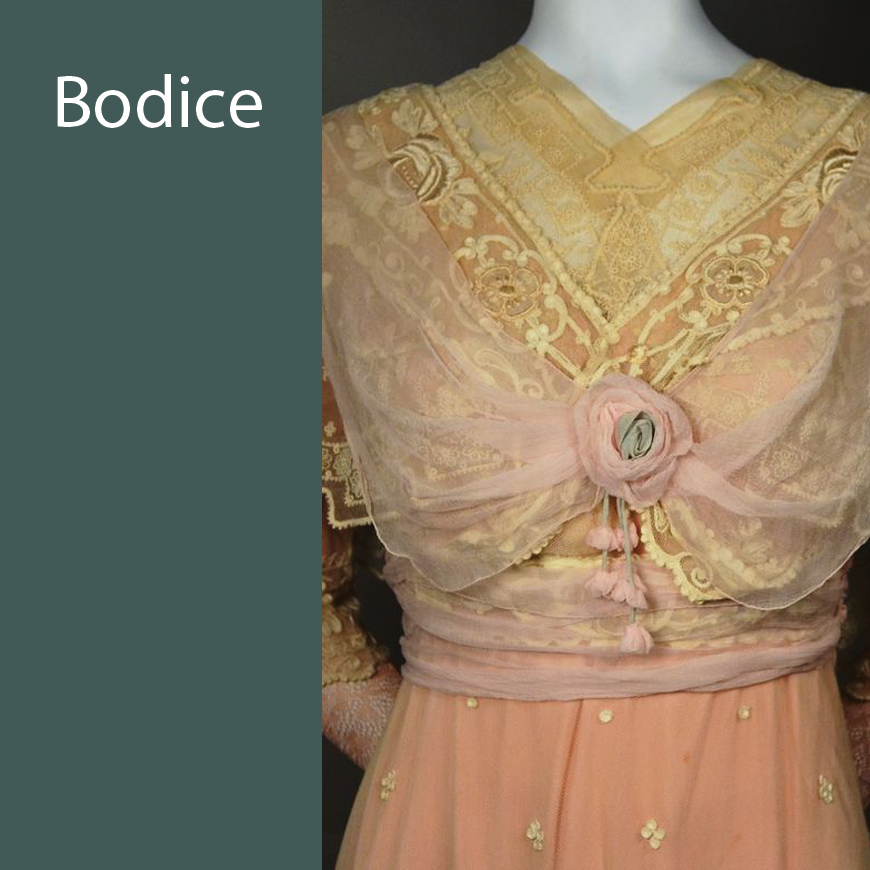 EMBELLISHED WITH NATURAL FORMS & COLORS
  Skirt embellishment of Edwardians captured the graceful Art Nouveau forms
  Undulating vegetal curves were everywhere
  The curves are how one recognizes Art Nouveau from "Belle Epoque" or "Edwardian" items of clothing from this era
  Being under the same "era umbrella", all have otherwise similar overall lines, construction, fabric, & ornamentation.  It is the curves & "whips" that make Art Nouveau distinctive
  Even tailored woolen walking gowns had appliques of the natural forms
  Fabrics had designs from stylized organic motifs of Art Nouveau to flat abstract designs of Vienna Secession movement
  Clothes were brilliant in color due to inspiration from all over the world, & especially  China & Russia.  Motifs from these & Asian countries were used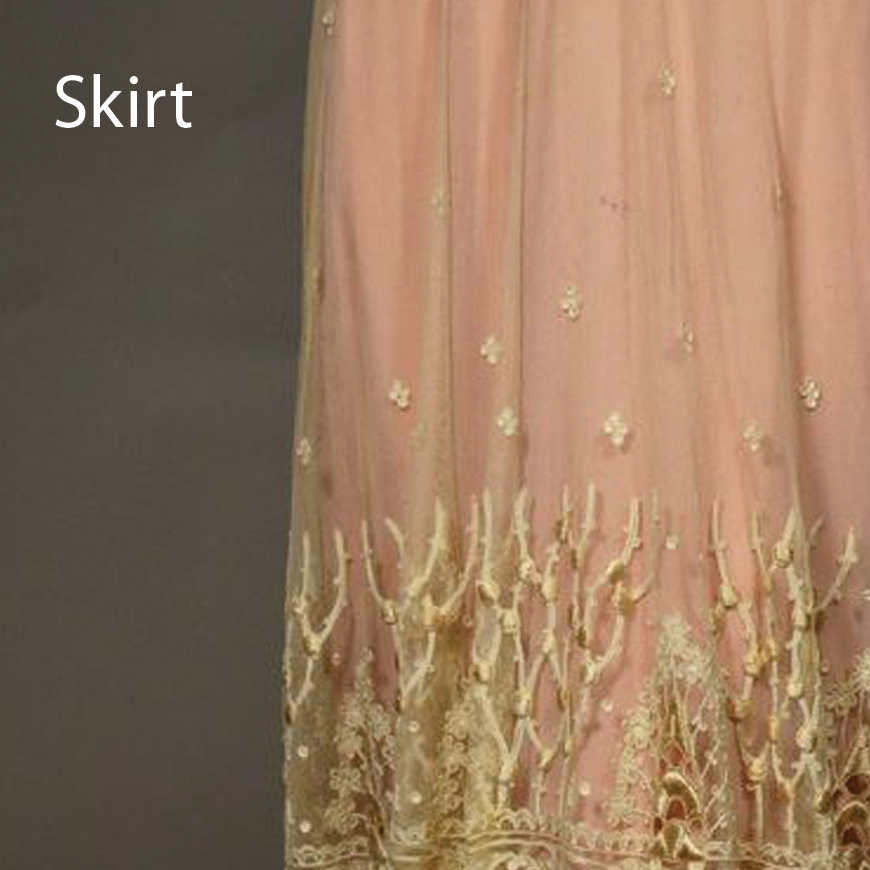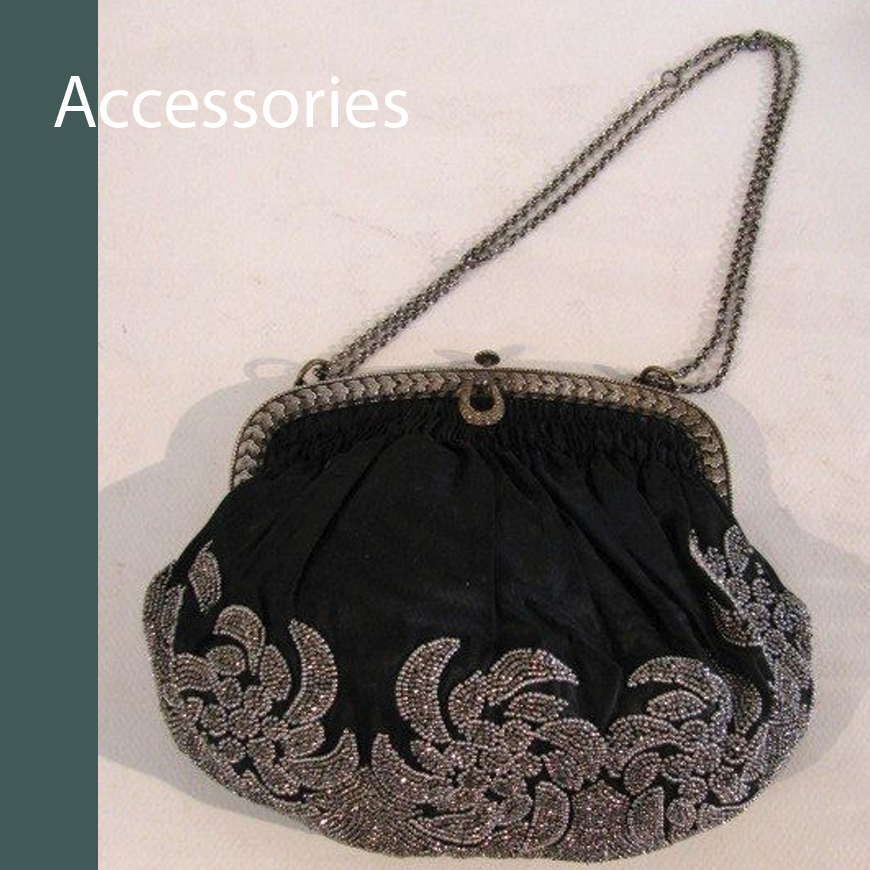 ARTISTIC  SHAPES & DETAILS
  Tubular dress & rounded cloche hats turned women's bodies into geometric shapes that echoes those found in modern paintings
  From the plain tubular shape, the chemise dress was highly decorated with beading & ornamentation.  Underlying it would be a textile pattern based on Japanese, Egyptian, Persian, or Viennese design.
  By 1908, the "artistic" dress had became mainstream fashion
  As of 1910, the low "V" neck was used in every outfit; even in work & active wear.  This scandalized everyone after so many years of covering up with high collars
  Hair was worn loose; being uncut was a symbol of virginity, but also a symbol of promiscuity, so all women gave up and just stuck it under a cap or hid their hair somehow
  Rayon was used for hosiery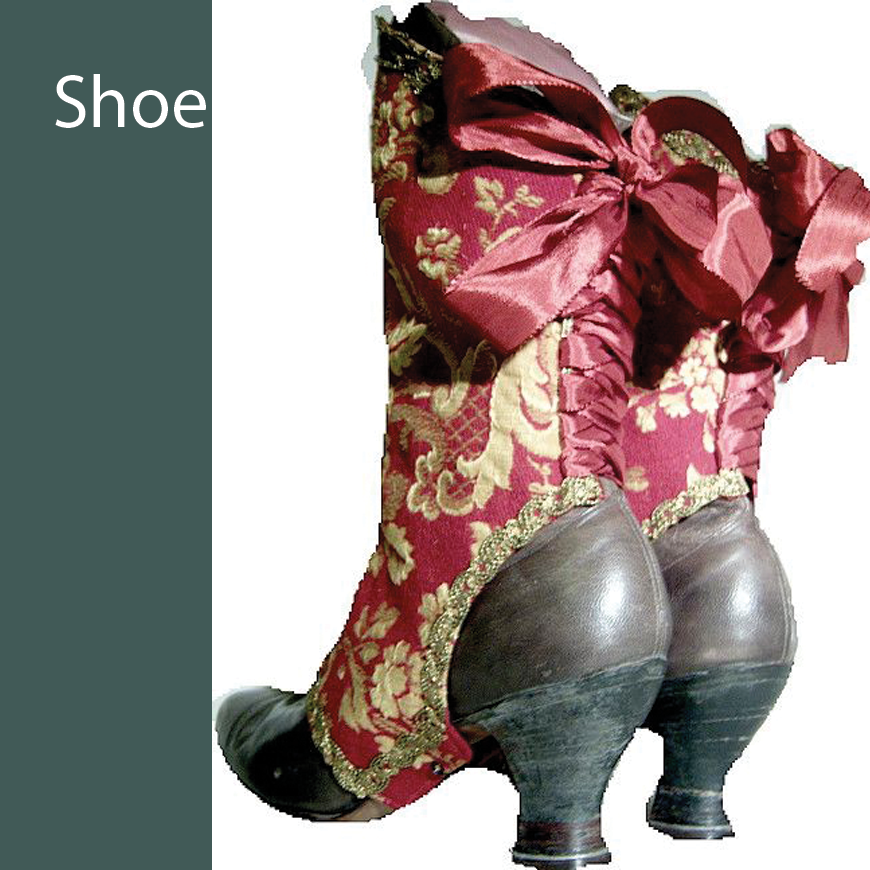 There were unique evening costumes (note use of "costume" as Charles Worth defined it decades prior to mean the appropriate apparel for the situation, activity, or event).  "Costume" now also meant as in "playing pretend" or for stage performance
  Evening costumes had silk brocade applique & embroidered lace
  Evening wear  had neck to hem art, but often no swirls in the clothing as would have been found in the functional art applications of the form
  The fashion was "watered down" for lower classes, but it was still there
  Lower classes would just not have "the swirl"
  Jewelry design responded to Tiffany design
  Jewelry was largely influenced by the philosophical "Pre-Raphaelite" sensuous & flowing art*  Consistent with "Aesthetic" & "Pre-Raphaelites" jewelry had Medieval or Renaissance themes with carefully tooled metal work, delicate filigree, & semi precious or precious stones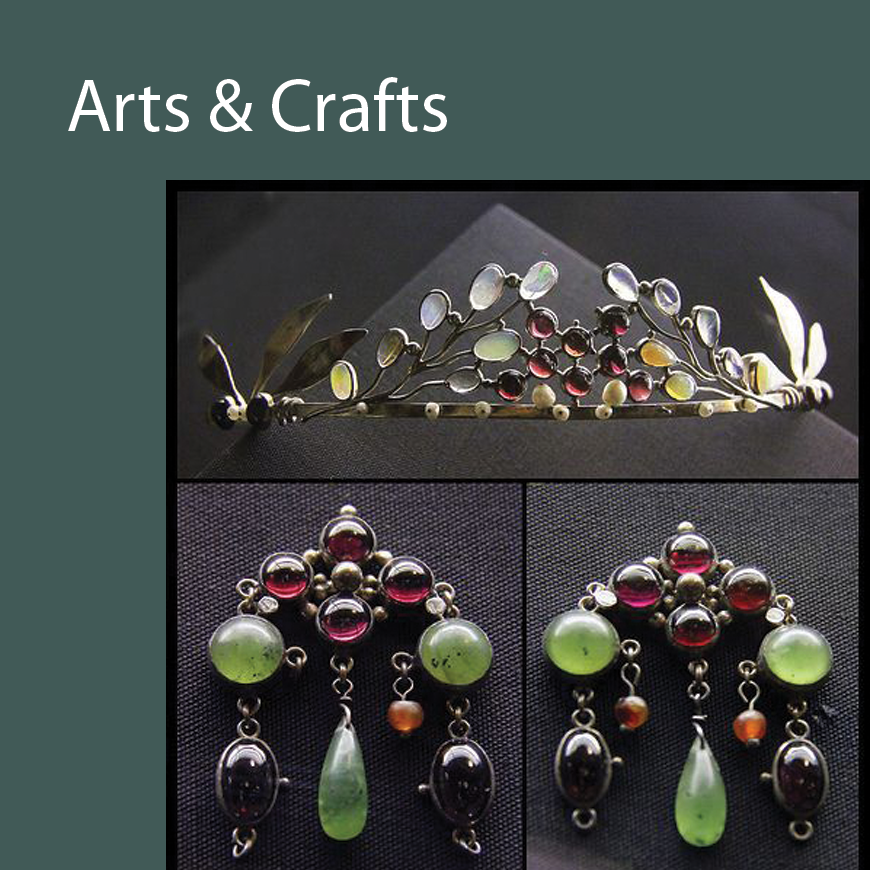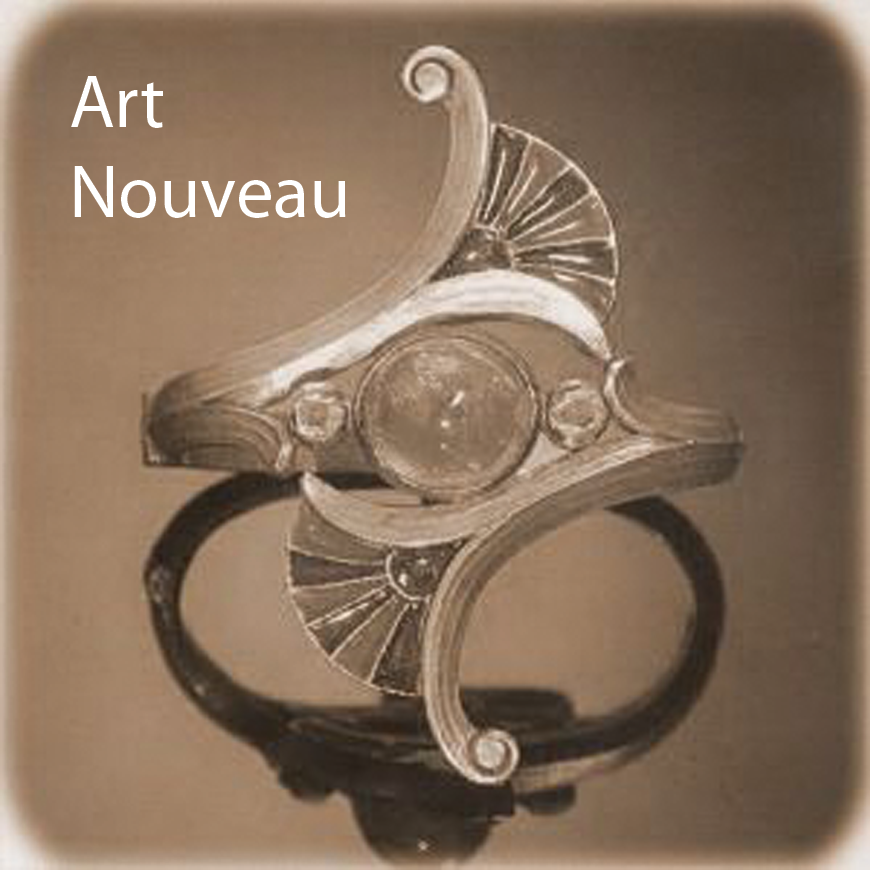 There were romantic flowing pins, necklaces, & bracelets based on natural forms such as butterflies, fronds, & nudes
  Jewelry relied heavily on milky opals & moonstones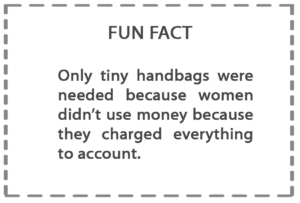 —— ACTUAL GARMENTS WORN IN ERA ——
AESTHETIC & REFORM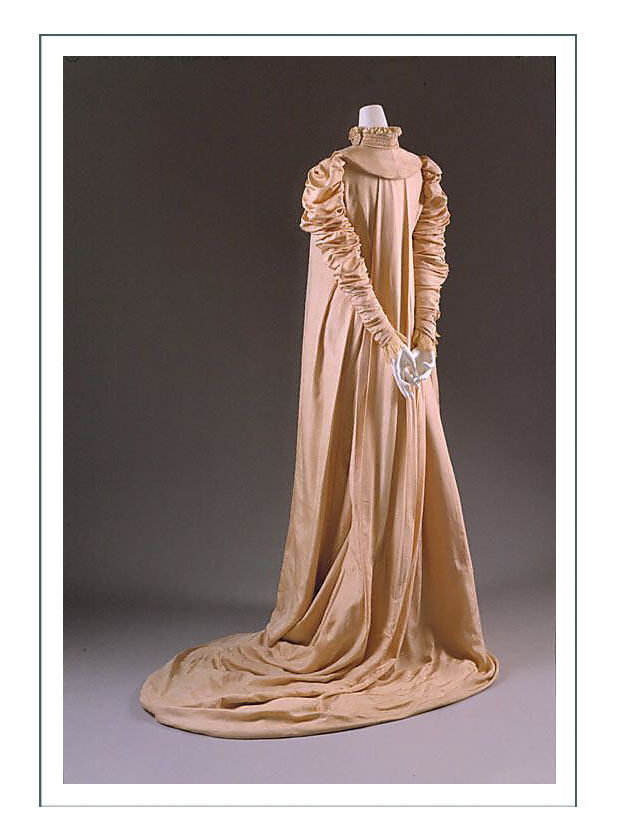 —— (above) "Aesthetic Coat by Liberty 1875" ——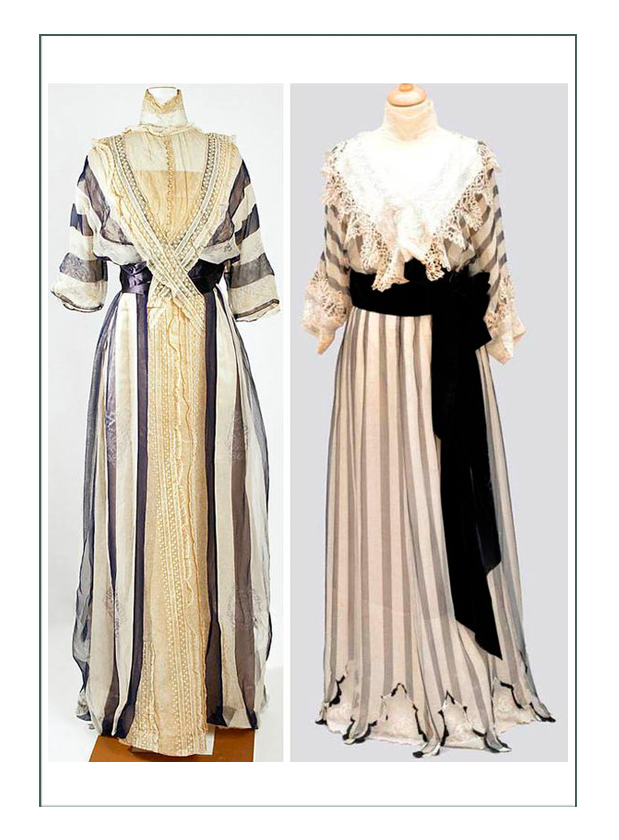 —— (above) "Reform Gowns of Mrs. Kent 1900" ——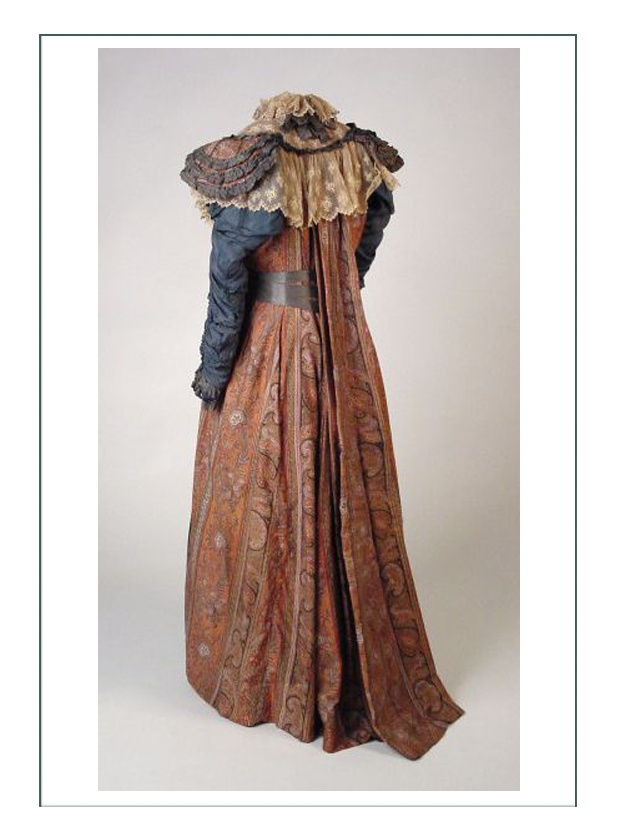 —— (above) "Aesthetic Dress, Liberty Fabrics 1900 est" ——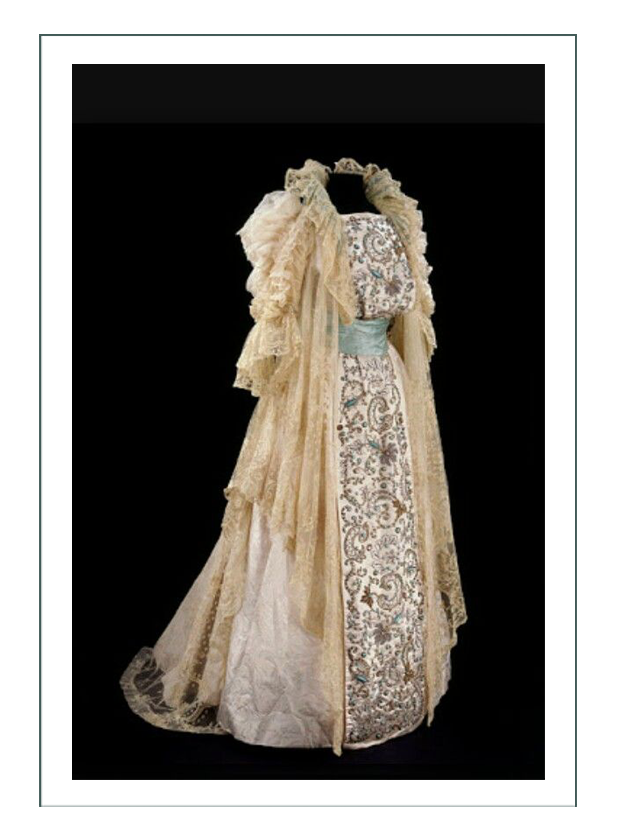 —— (above) "Aesthetic Dress 1902 est" ——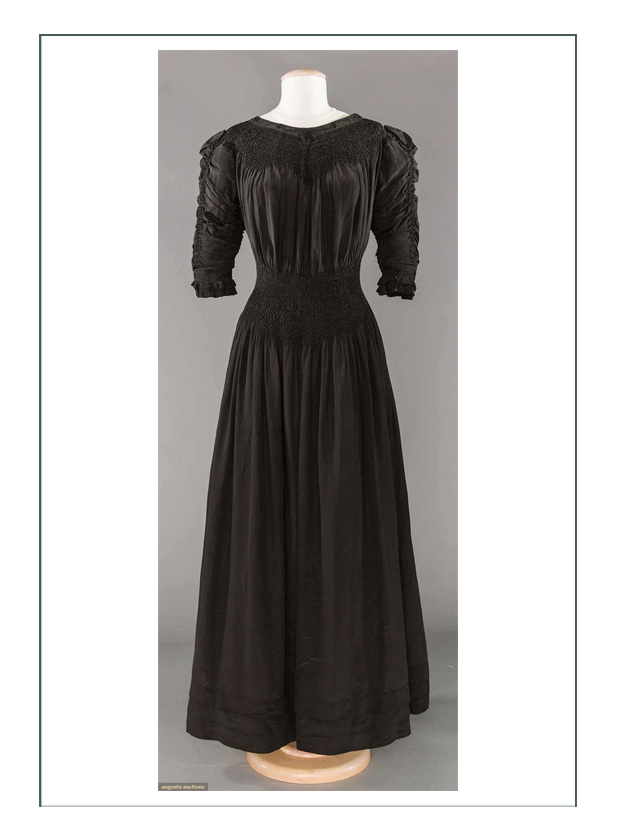 —— (above) "Aesthetic Dress, Liberty Black Lace 1902" ——
—— (above) "Aesthetic Gown 1902" ——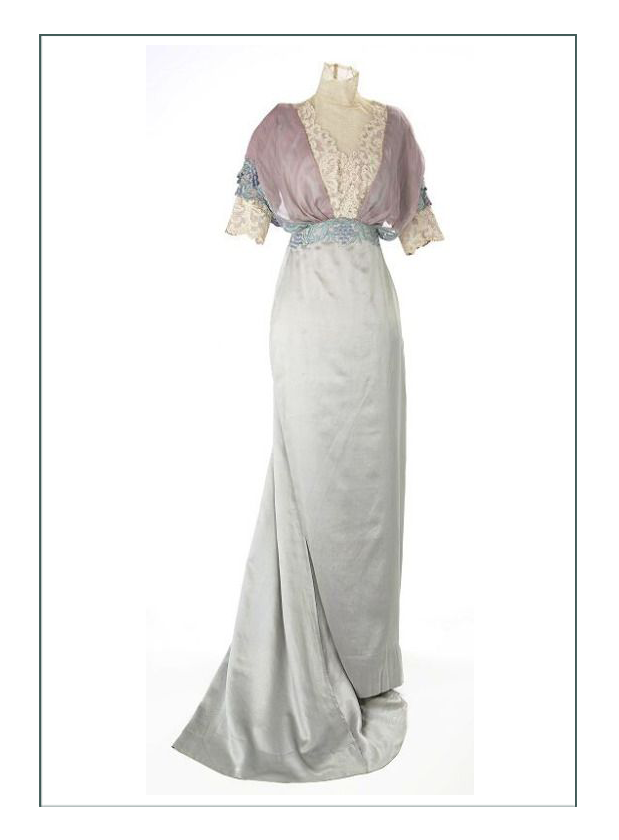 —— (above) "Aesthetic Gown by Liberty 1912" ——
ARTISTIC & ARTS/CRAFTS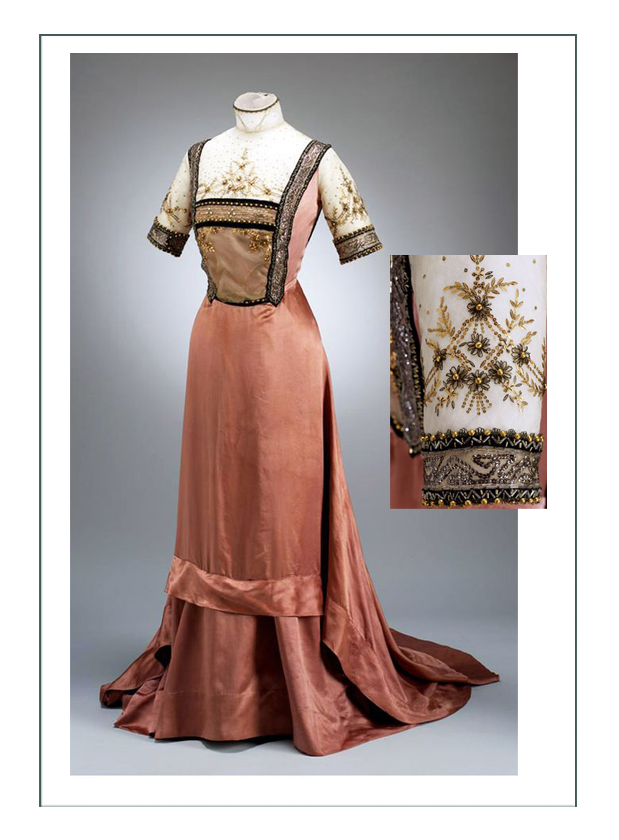 —— (above) "Artistic Dress 1902" ——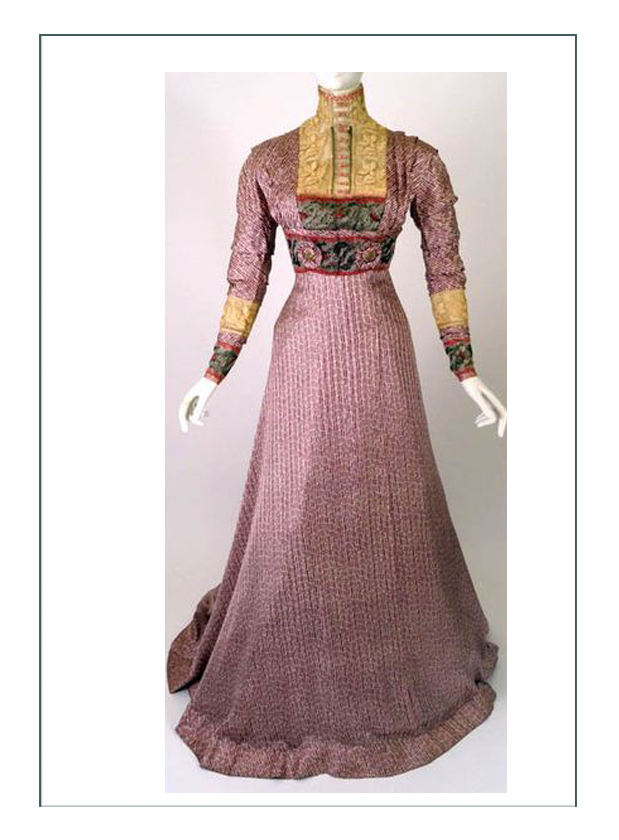 —— (above) "Arts & Crafts Gown 1902" ——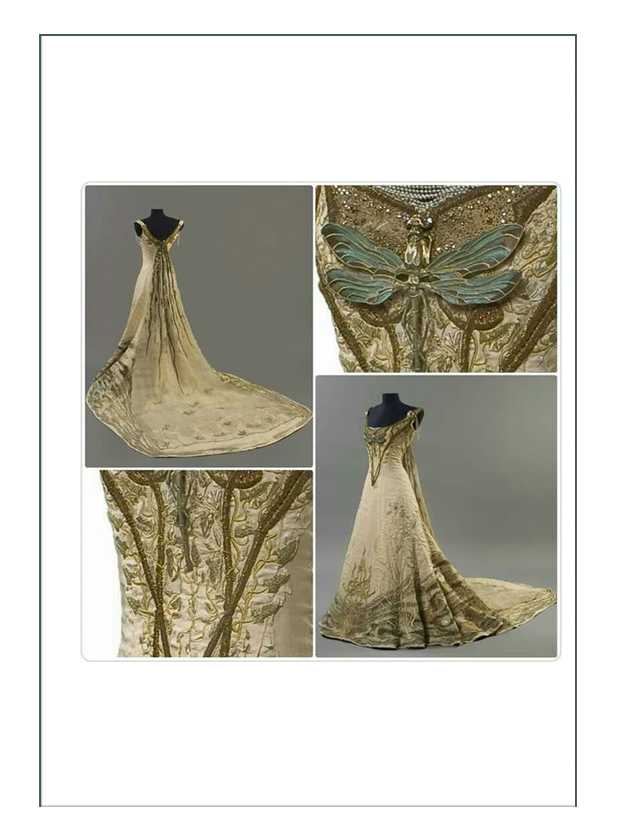 —— (above) "Arts & Crafts Gown 1904" ——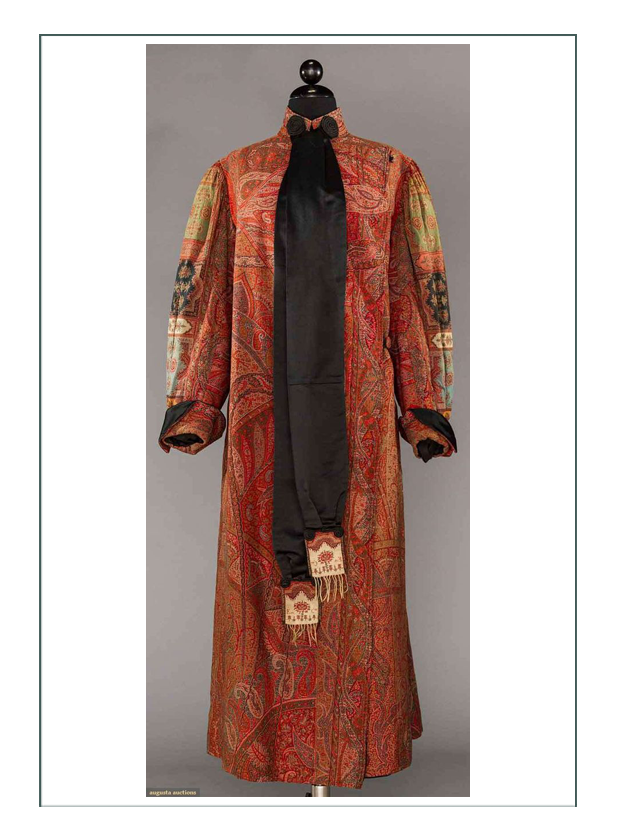 —— (above) "Arts & Crafts Paisley Shawl 1905" ——
ART NOUVEAU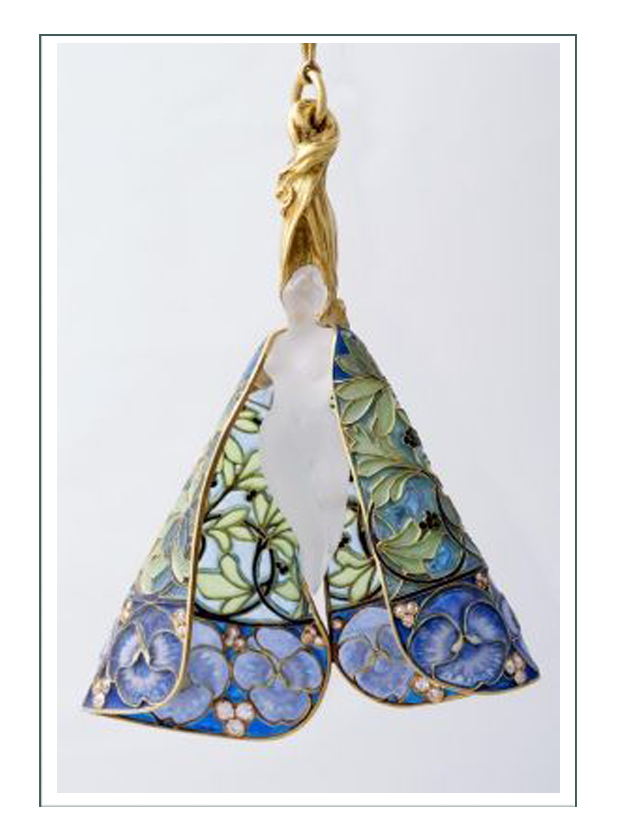 —– (above) "Art Nouveau Pendant by Rene Lalique 1900" —–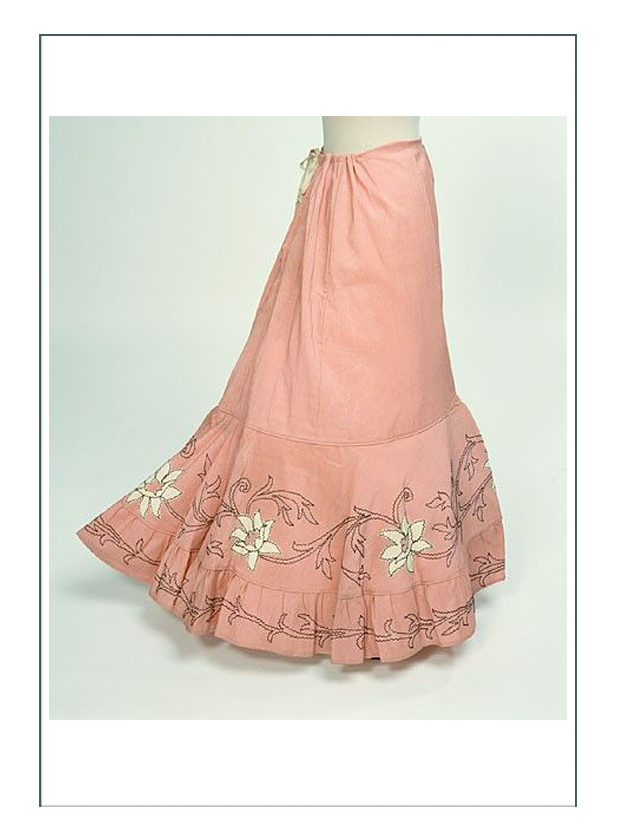 —— (above) "Alpaca & Cotton Art Nouveau Petticoat 1900" ——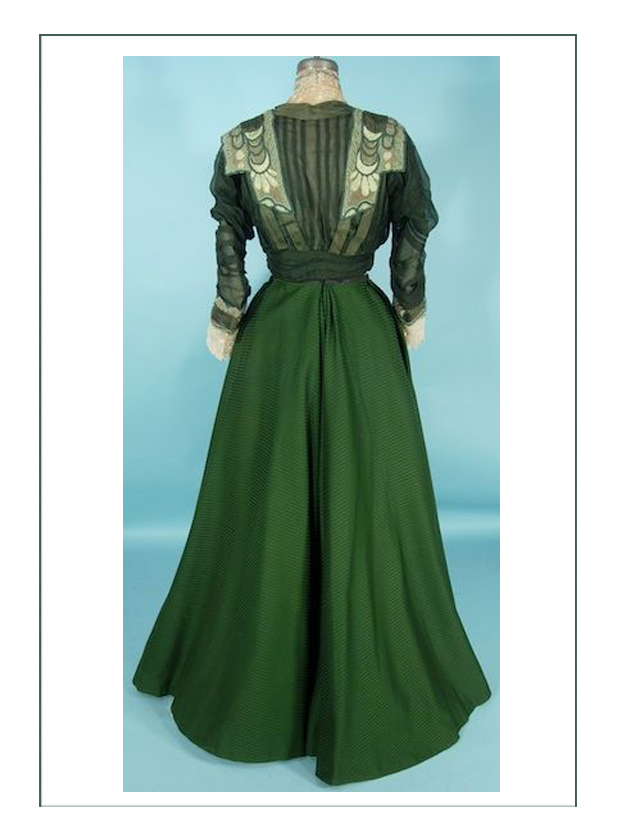 —— (above) "Art Nouveau Evening Gown 1901" ——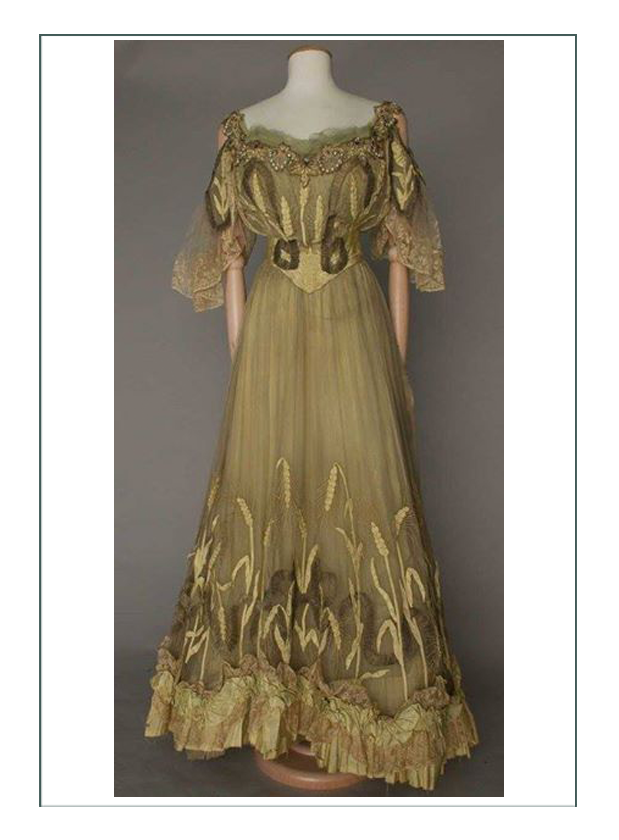 —— (above) "Art Nouveau Gown by Maison Beers 1902" ——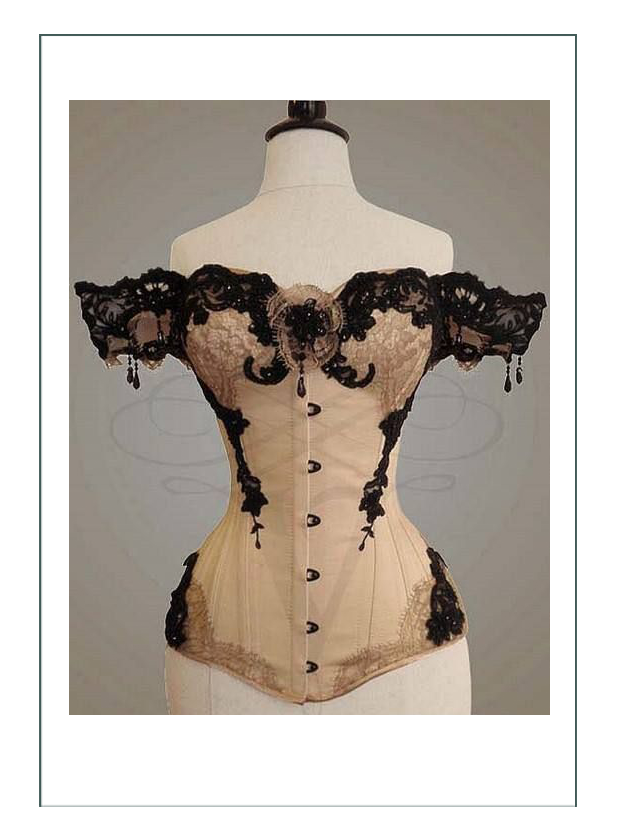 —— (above) "Art Nouveau Corset 1902 est" ——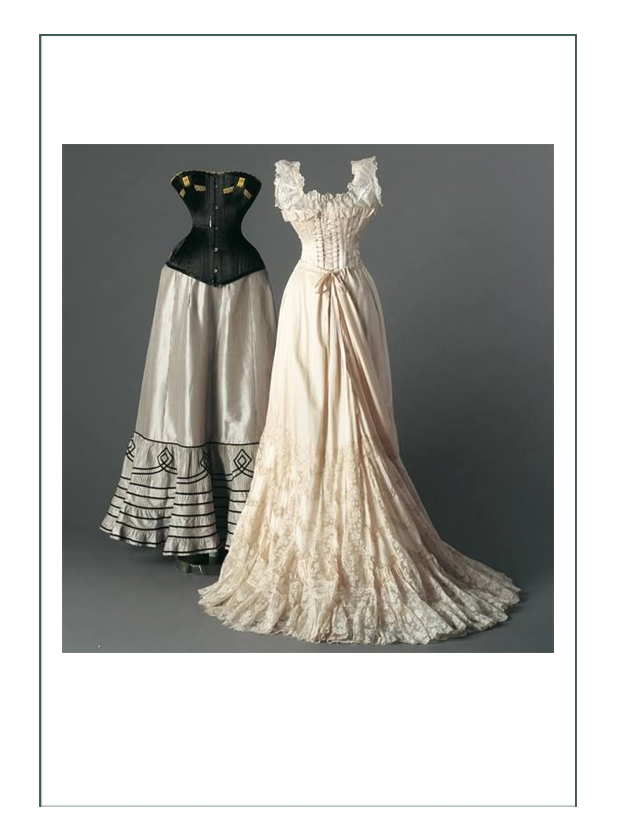 —— (above) "Art Nouveau Undergarments 1905" ——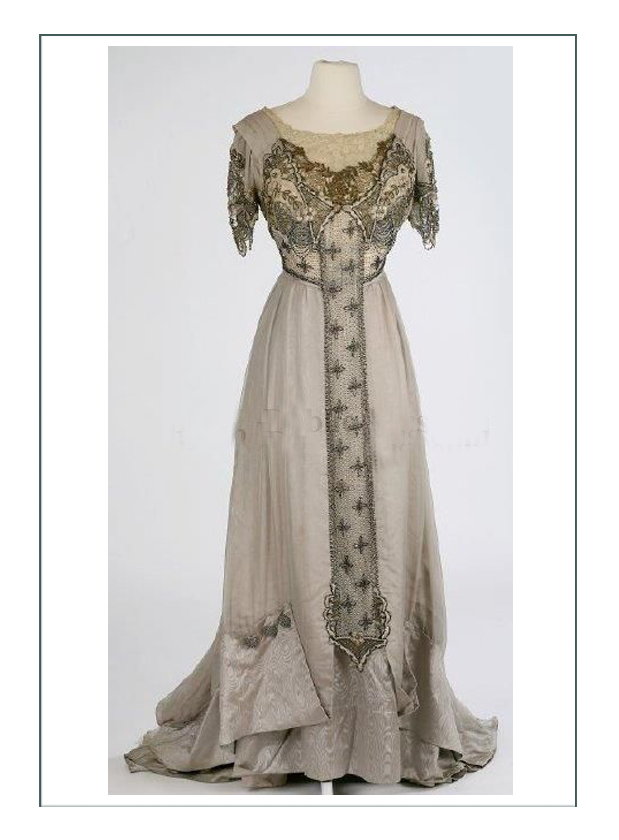 —— (above) "Art Nouveau Tunic 1905" ——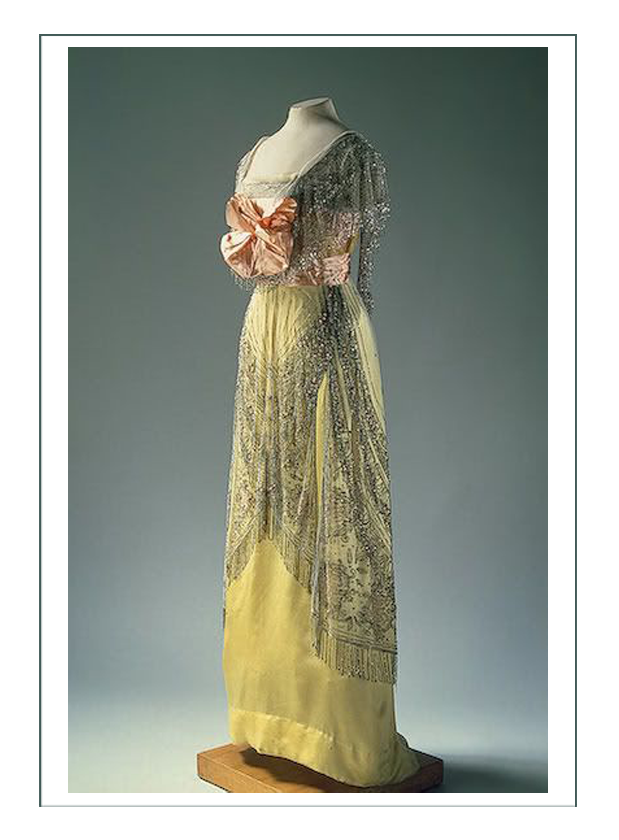 —— (above) "Art Nouveau Gown 1908" ——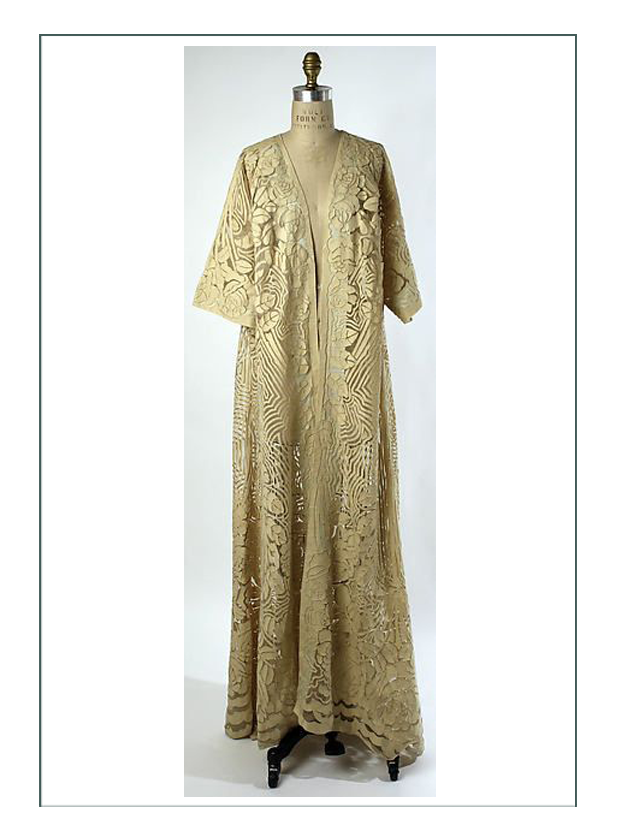 —— (above) "Art Nouveau Negligee 1909" ——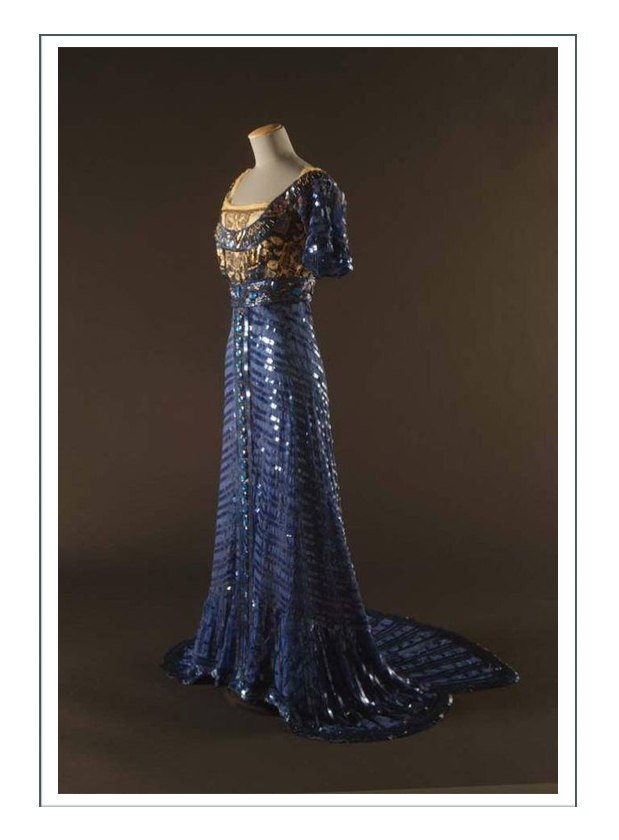 —— (above) "Art Nouveau by Callot Soeurs 1909" ——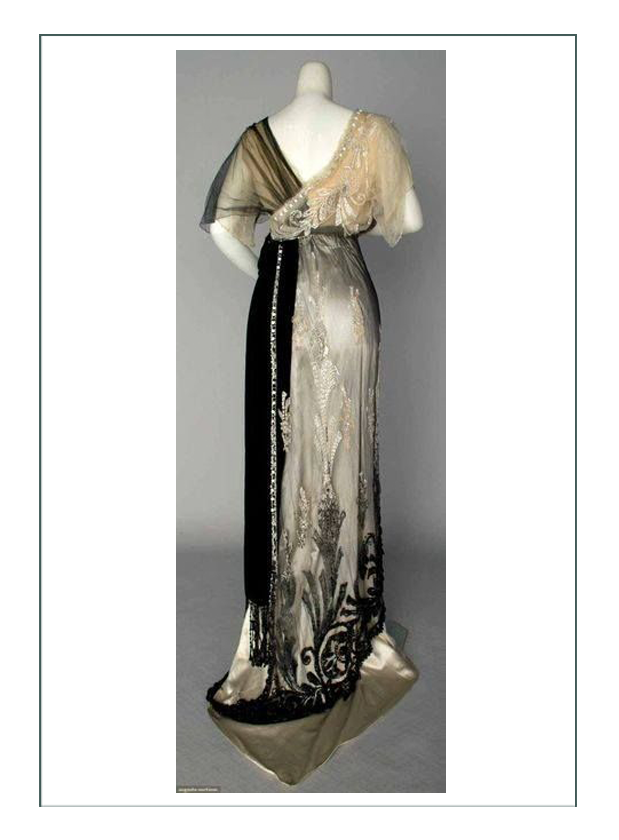 —— (above) "Art Nouveau by Paquin 1911" ——
Click date below to go to a different era. We can replicate most ANY garment you see!