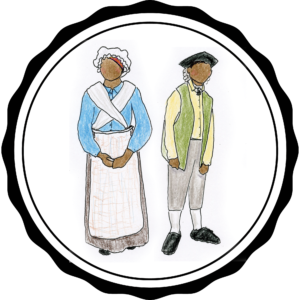 Powder Springs Elementary School, Colonial Patriot Project 1776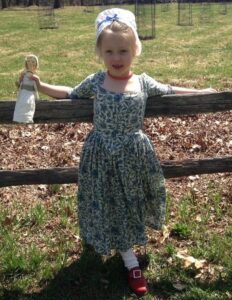 This is a very special project.  The teaching team reached out to us to develop background on children's Colonial Fashion and Lifestyle to integrate into their "Revolutionary" unit.  They wanted the children to use a multi-disciplinary and hands on approach to understanding what it would have been like to have been a child their own age in 1776.
We summarized the period history, including the many factors that led to what children wore at the time, and this became an extensive booklet.  Add to that instructions and original patterns for things they could make in school in the different areas: science, math, language, and of course history – and at the end – a special gift!
This is the finished project, offered here as a free pdf download for your use.  Since this is not "footnoted", it can only be used as a guide to augment existing programs.  It is an excellent source for discussion, and gives step by step instructions for how to "dress to feel like a Colonial".
There is a student version, and a teacher's version which has conversation and discussion prompts, plus additional information about how the activities apply to the different disciplines.  Silhouettes will continue to format, refine, re-draw, and add the footnotes to eventually sell this as a published workbook.  (Contact Suzi if you would like a $25 printed and bound copy mailed to you).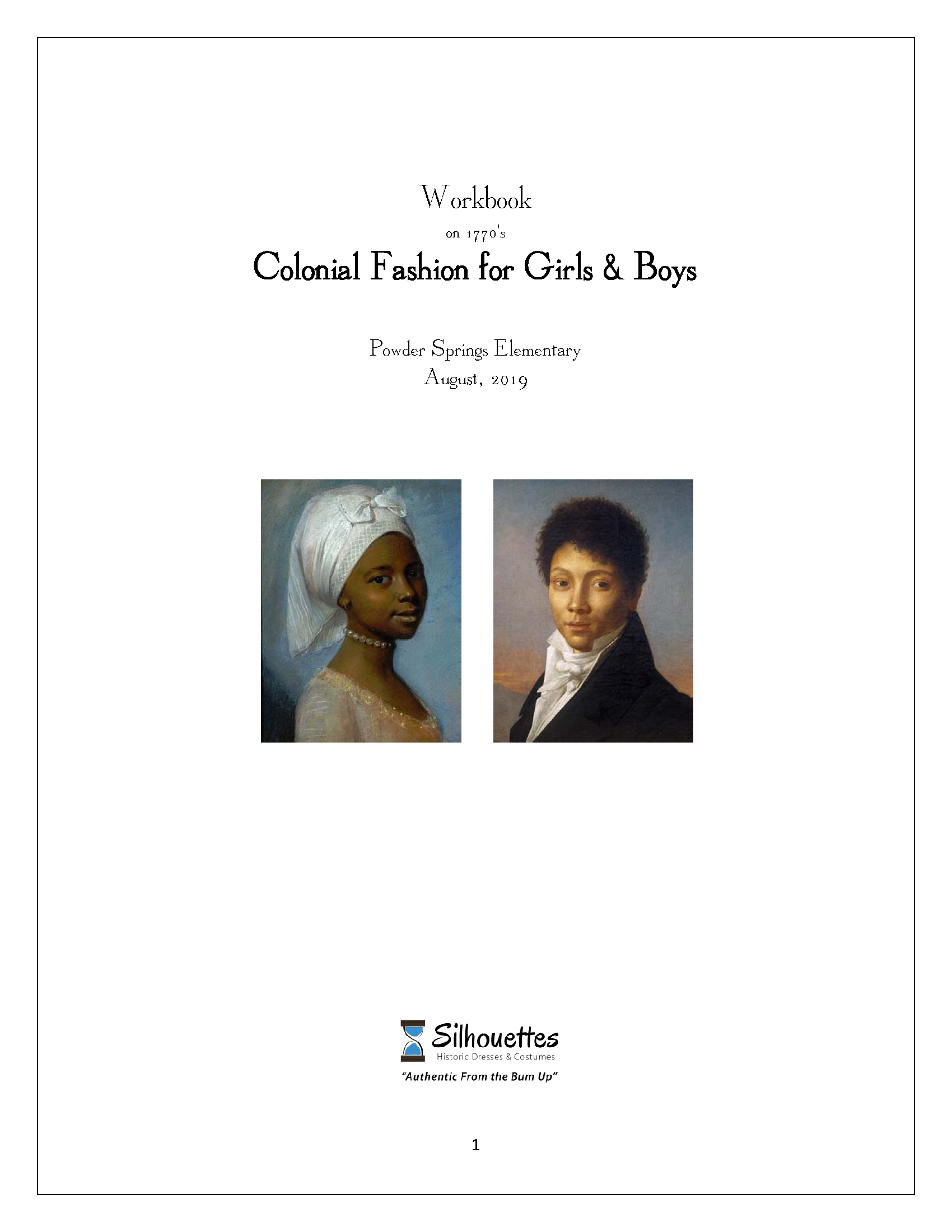 Click here to download the Student's Version as a pdf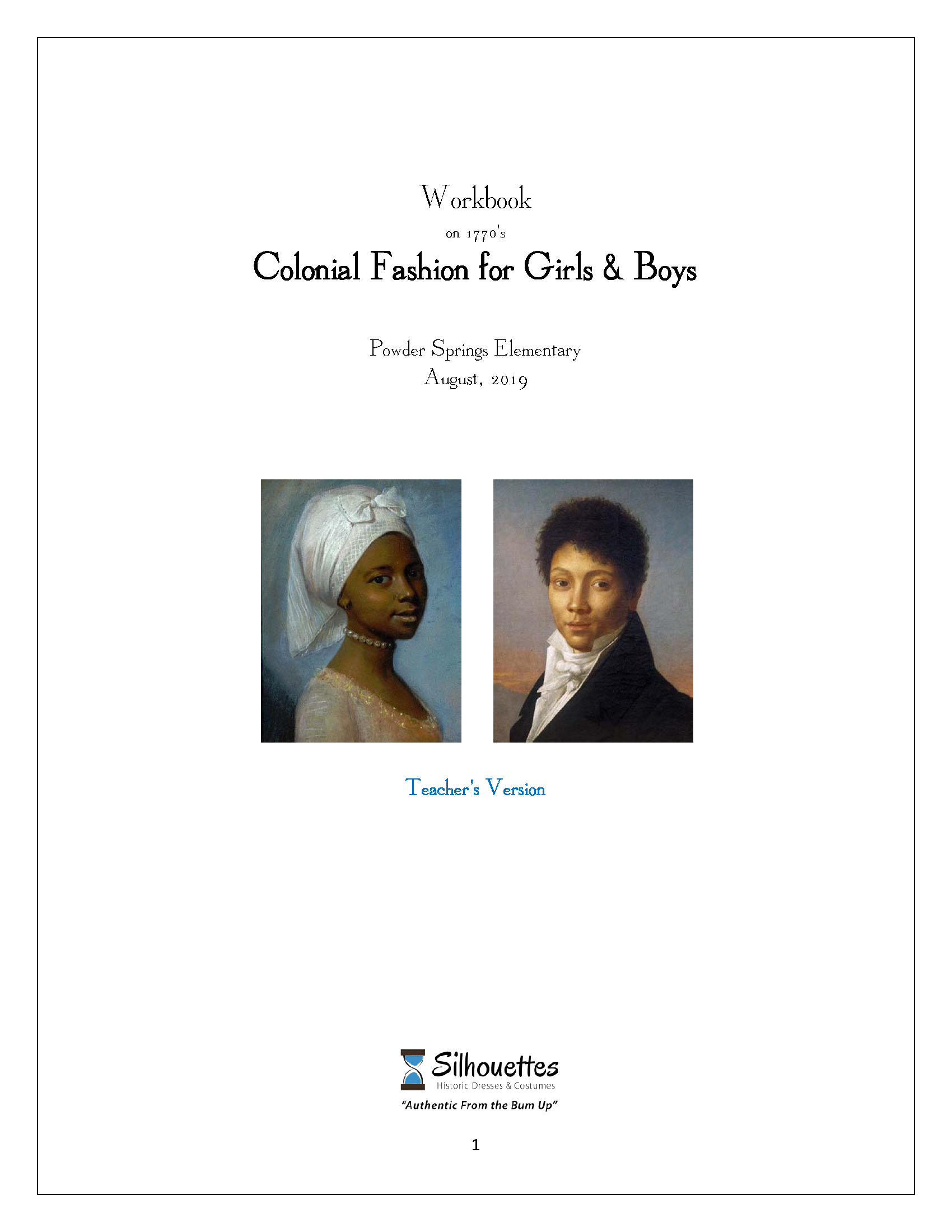 Click here to download the Teacher's Version as a pdf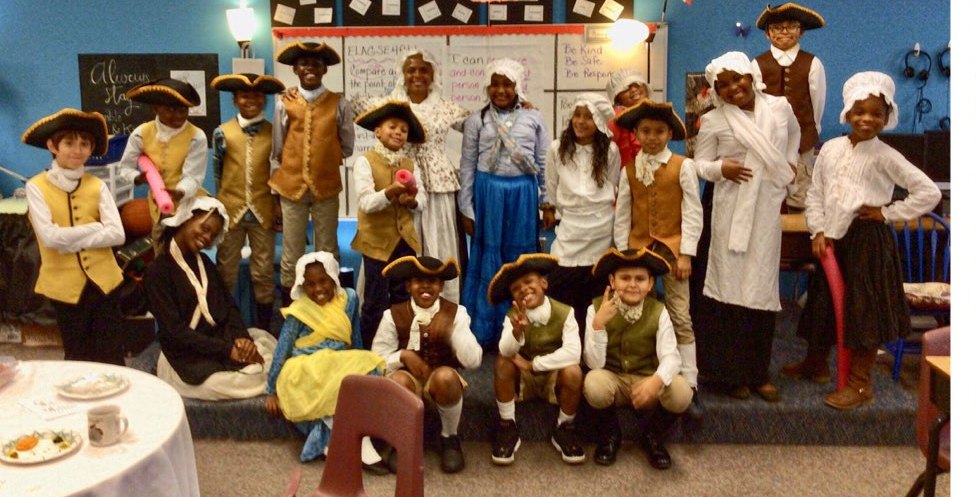 They did it!  The kids of Powder Springs Elementary, with the help of Dr. Anderson and the entire team put on vignettes and stories about Colonial children.  We have just a few photos but raving reviews from the staff and children.  Several like those shown here, embraced it fully and followed our instructions exactly.  Others implemented as well as they could.
Overall, it was a great success which will be integrated into the regular quarterly planning for future 2nd graders at the school.  They vests, caps, petticoats, cravats, hats (provided by their teacher separately) will be handed down each year, becoming a part of Georgia's history in themselves.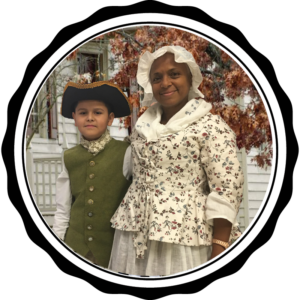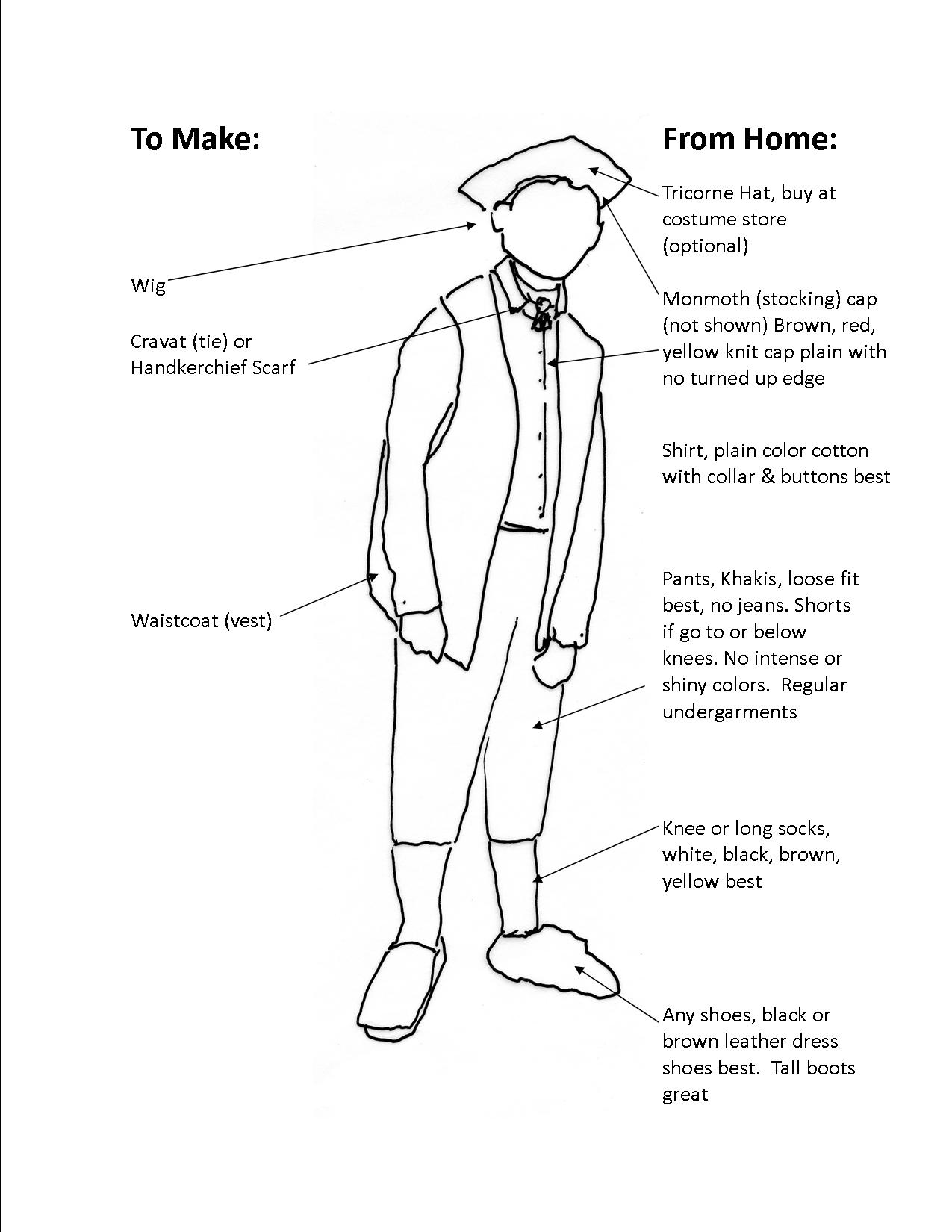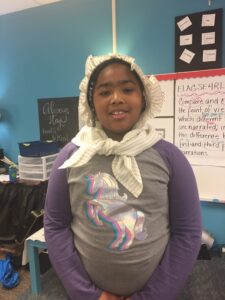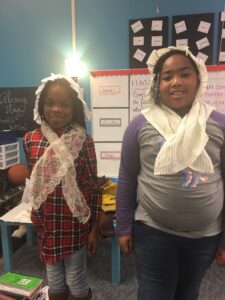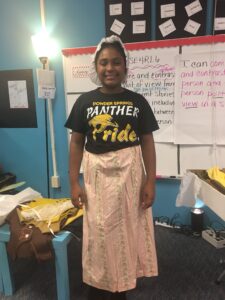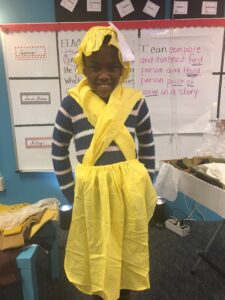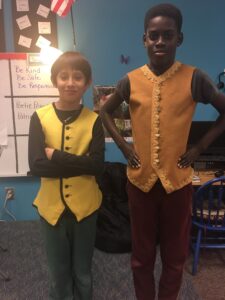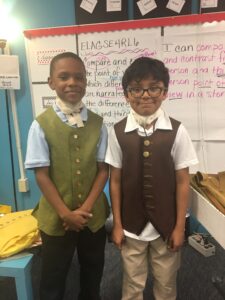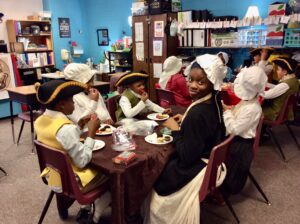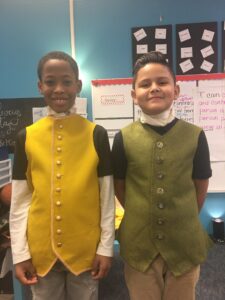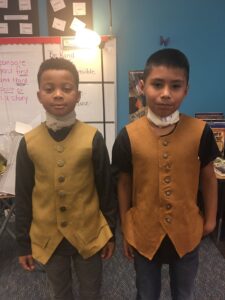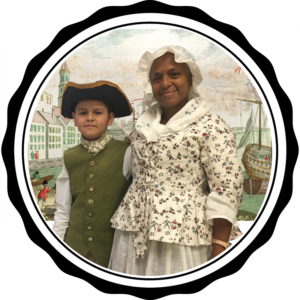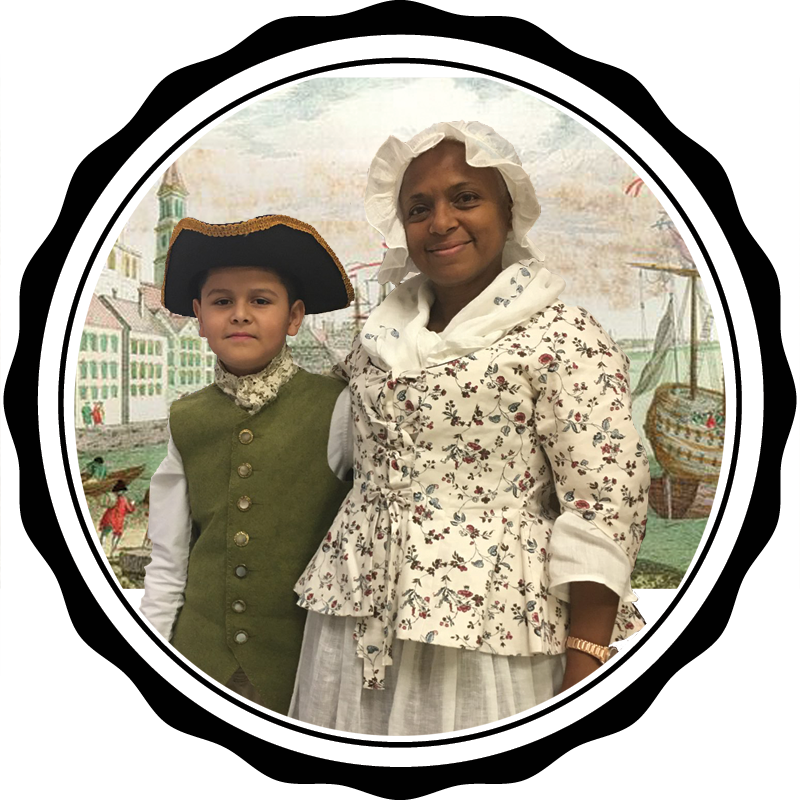 Click here to go to the History & Fashion Page
Click here to go to the Design Development Page