High, Low, & Western fashions worn by real women – for discussion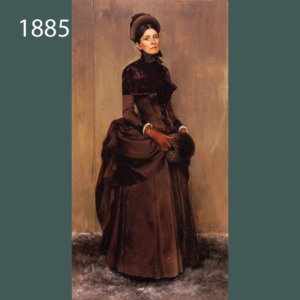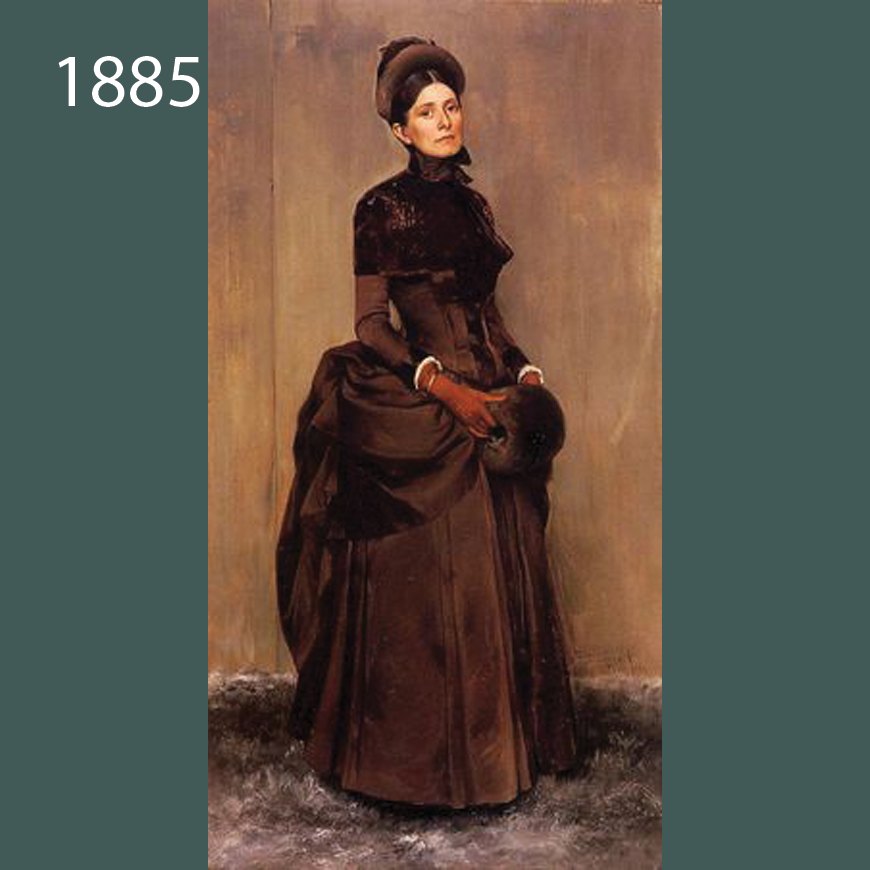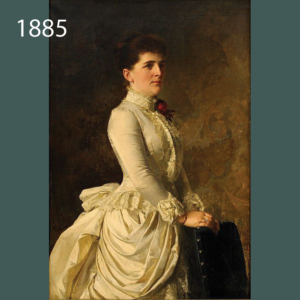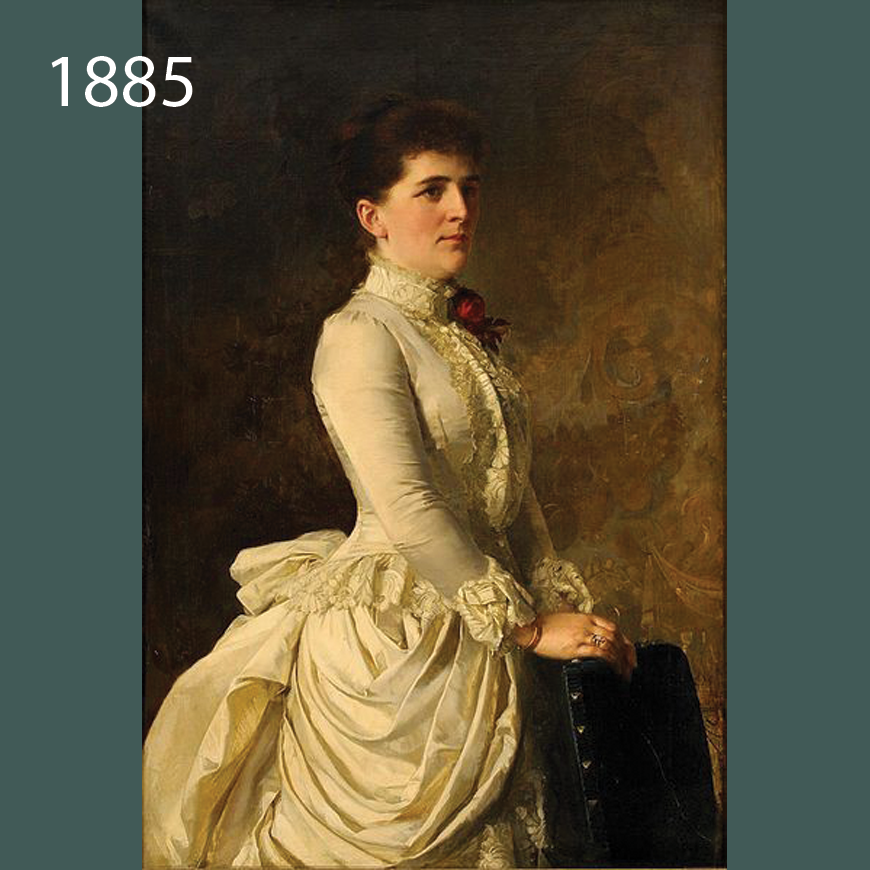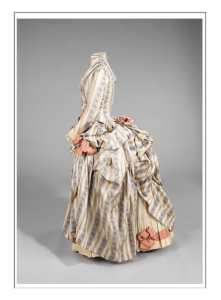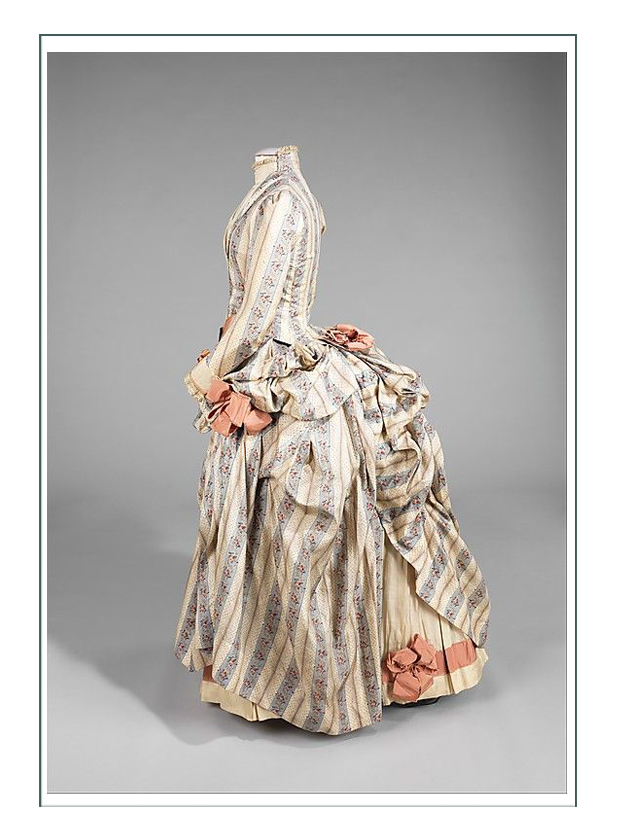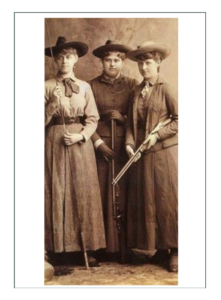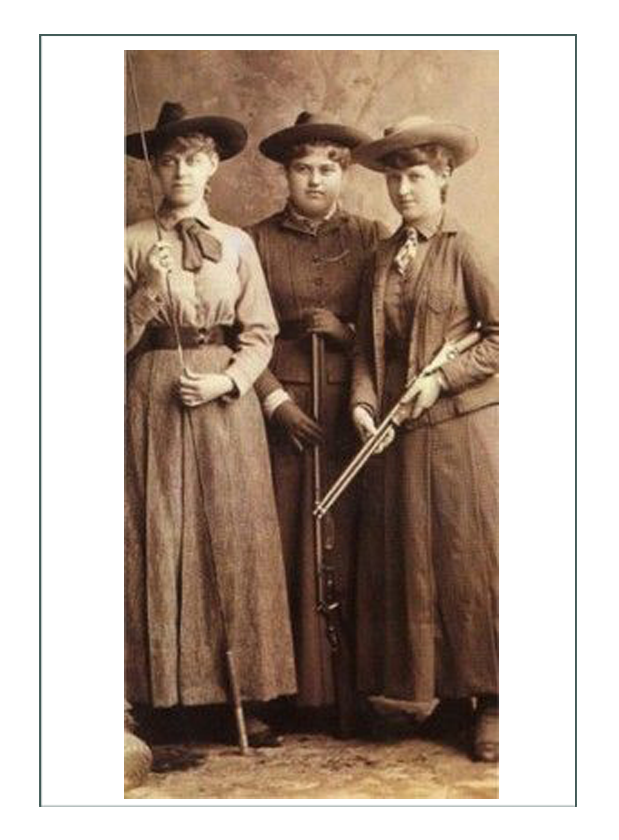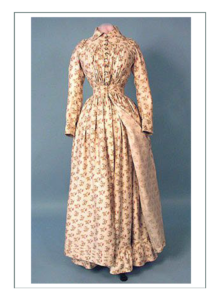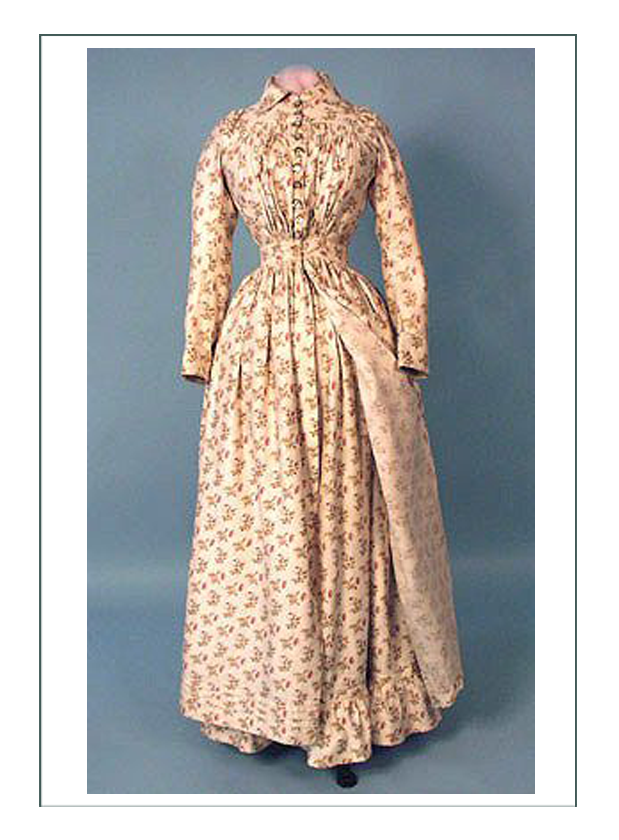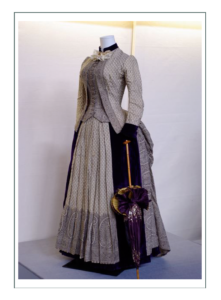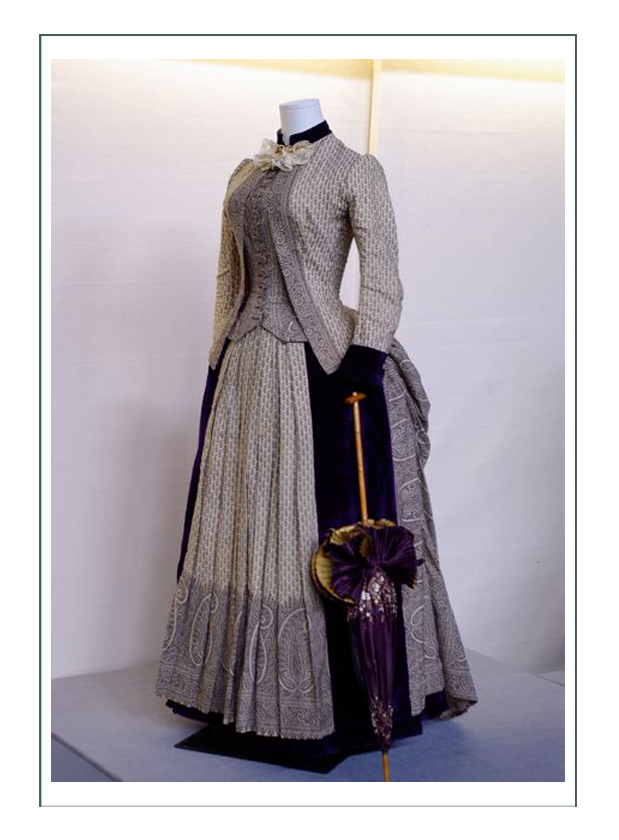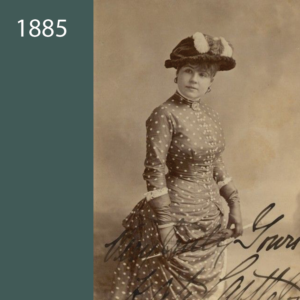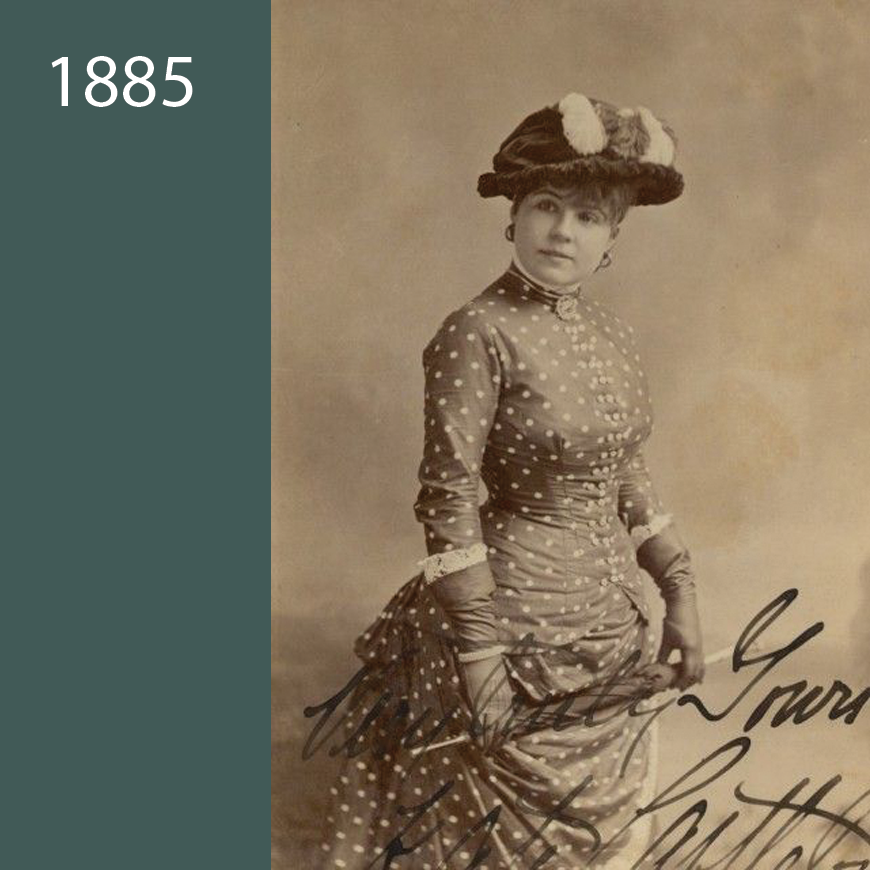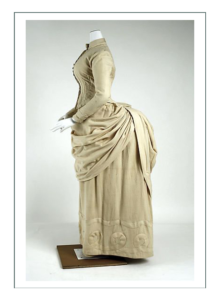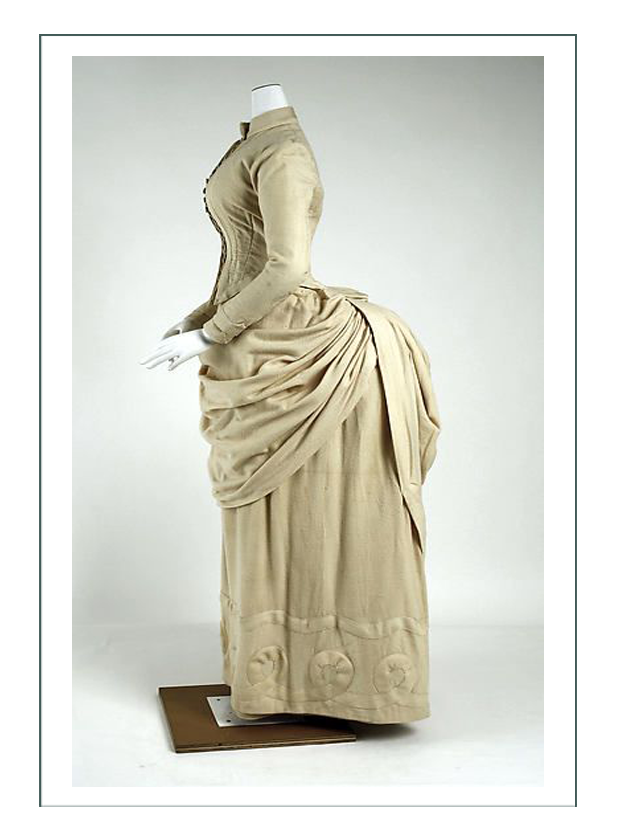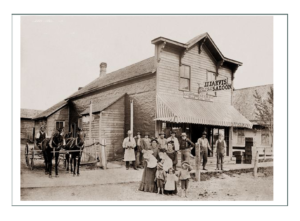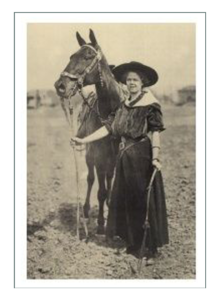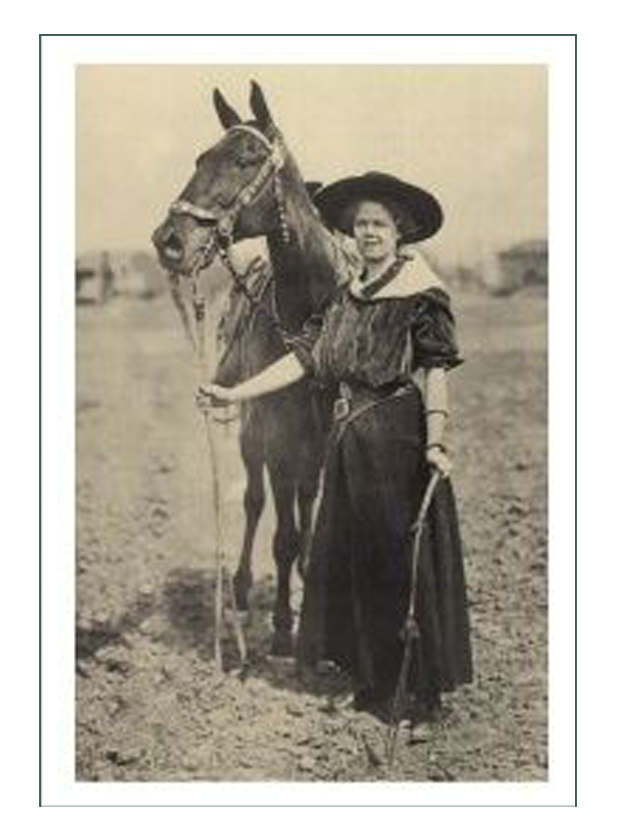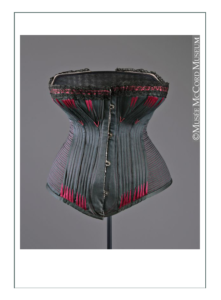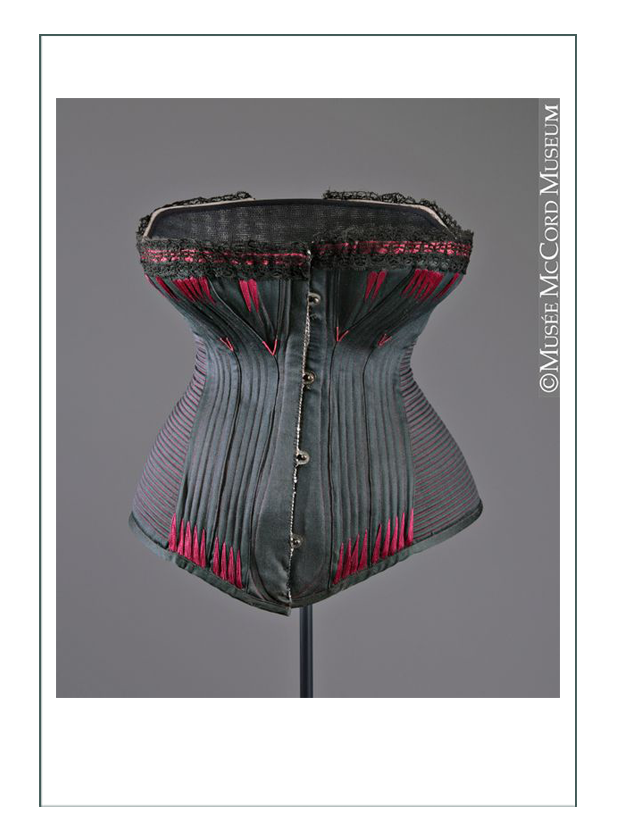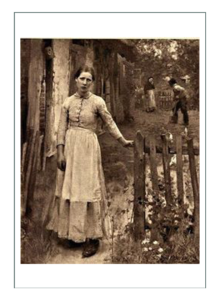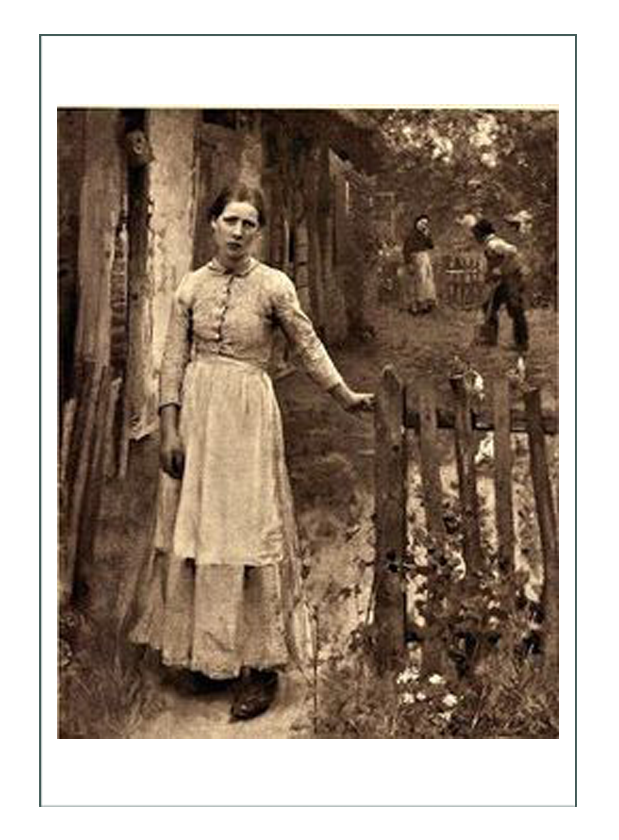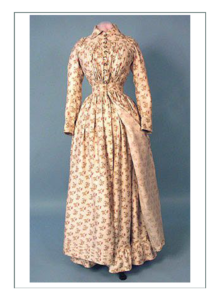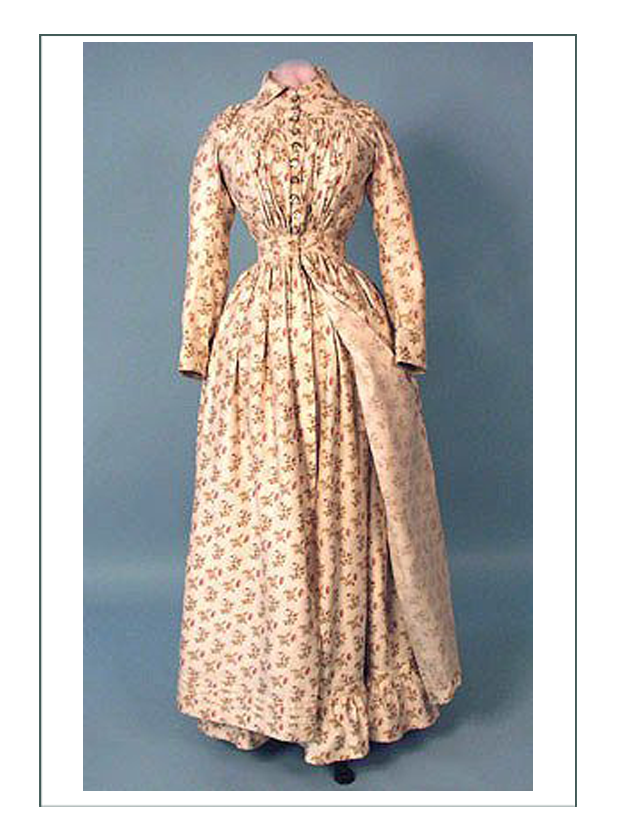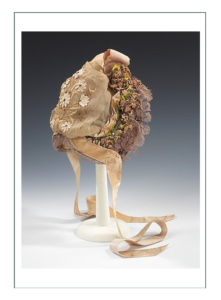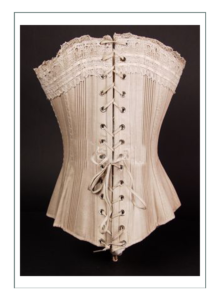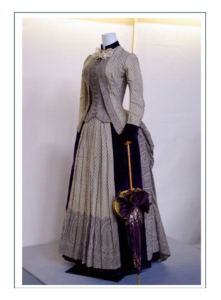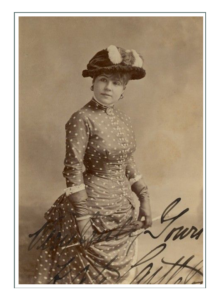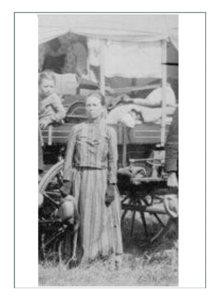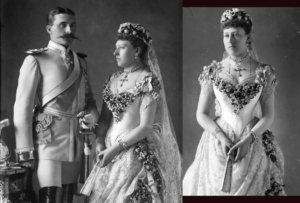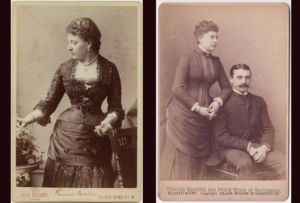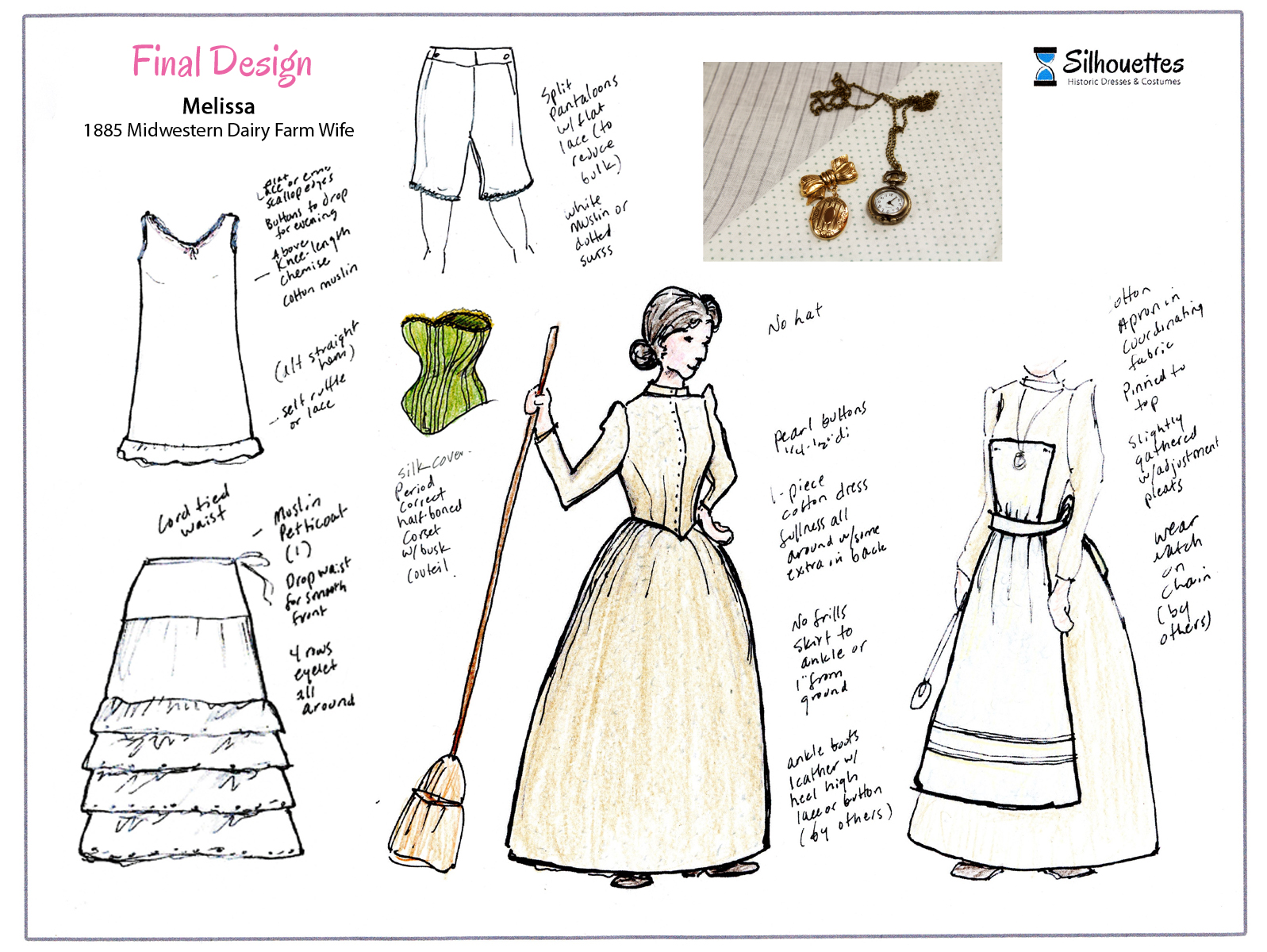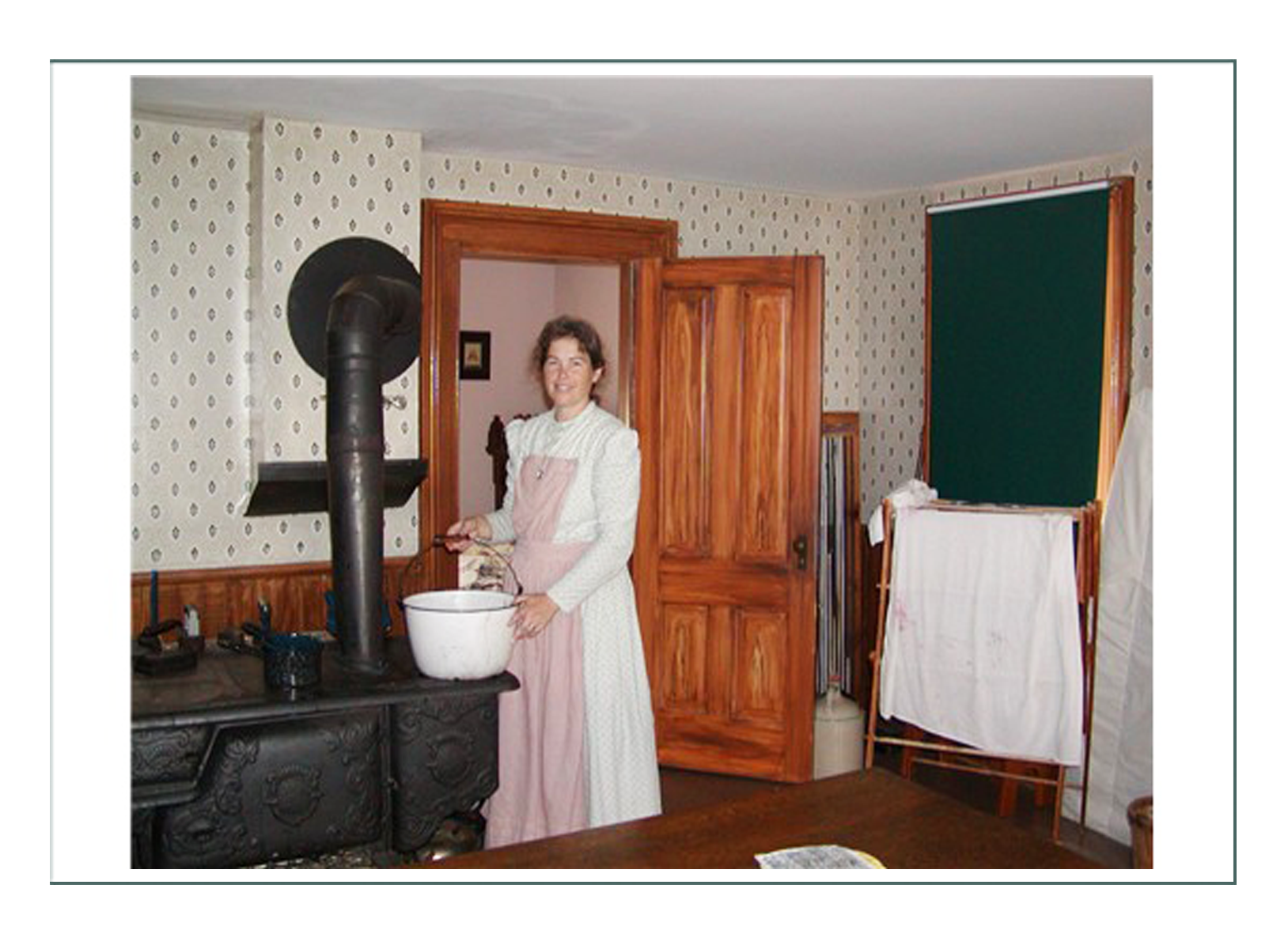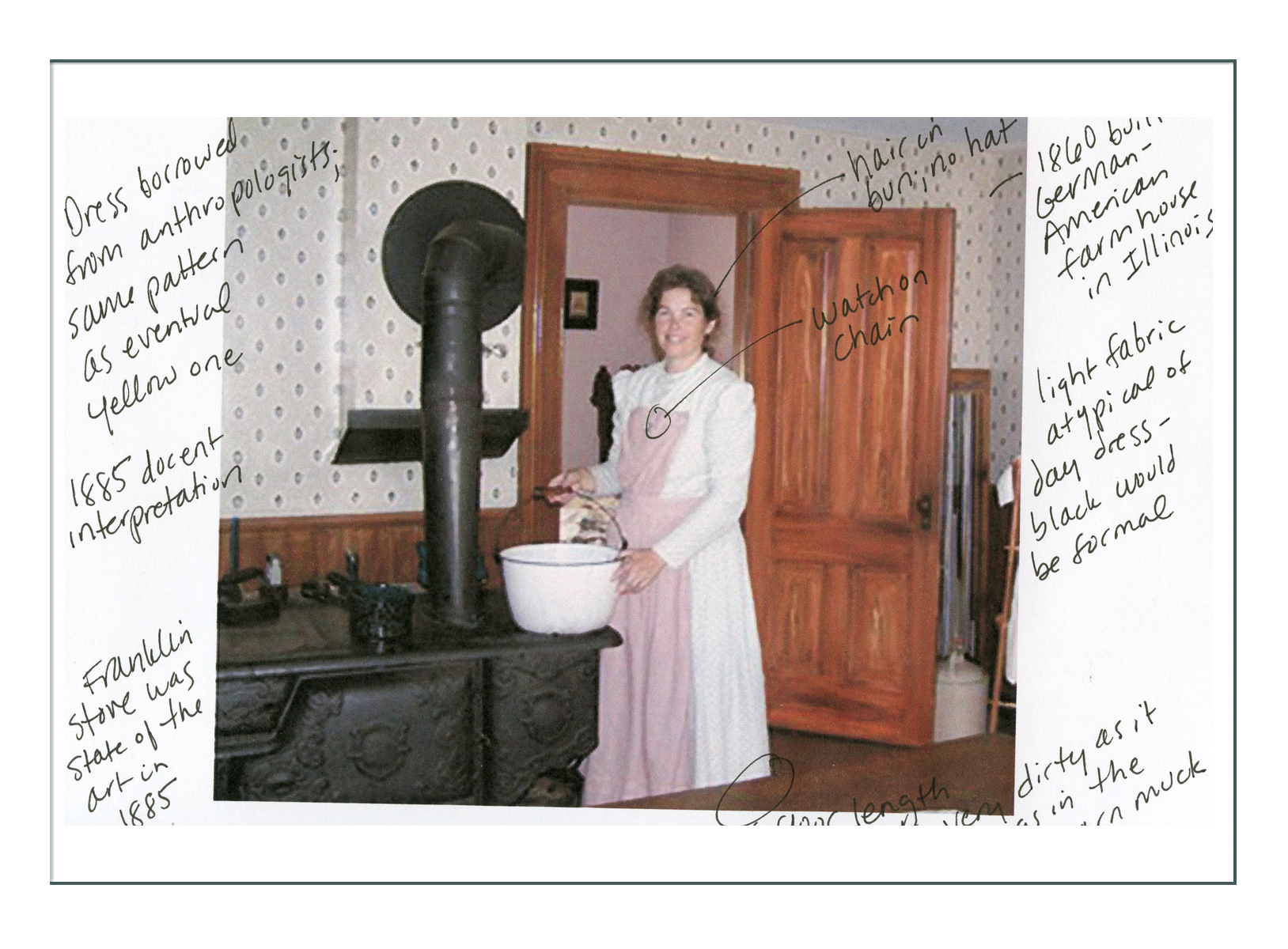 This project was entirely directed & evaluated at every juncture by a team of anthropologists.  Volkening had one anthro specifically assigned to historic costuming.
When Suzi first arrived, she was issued a standardized sized historically correct 1 piece day dress, apron, and petticoat, & was given a hand-drawn pattern from which to make her own.
Replicating a period chemise & the petticoat, Suzi built her own costume from yellow fabric of her choosing.  The costume anthro "blessed" its construction.
The pattern, taken directly from extant samples and developed by the anthropologist included features:
 Integrated bodice with skirt
3 color replicating simple dyed cotton print
gathered yet practical sleeves for the time to give the look but save on fabric
sleeves cut on the bias (a great innovation of the time) to give easy bend with very tight fit from elbows down
flared skirt which was also moderate in use of fabric for the time.  Skirt was gathered evenly all around; more typical of 1883 than 1885, which was consistent with women's use of materials at the time
small gathers (not tucks as previous eras) to a slightly inverted "V" at front and back waists
length just to floor for this age & status of character (not practical, but children would have been mucking the barn; not the woman – but it would get very dirty)
1 petticoat but with length adjustment through pleats plus multiple layers of embroidered eyelet ruffles to help skirt stand out (woman of the era would have worn 2-6 depending on season & activity)
simple apron with back ties, pleats for adjusting length, & drop pin-on front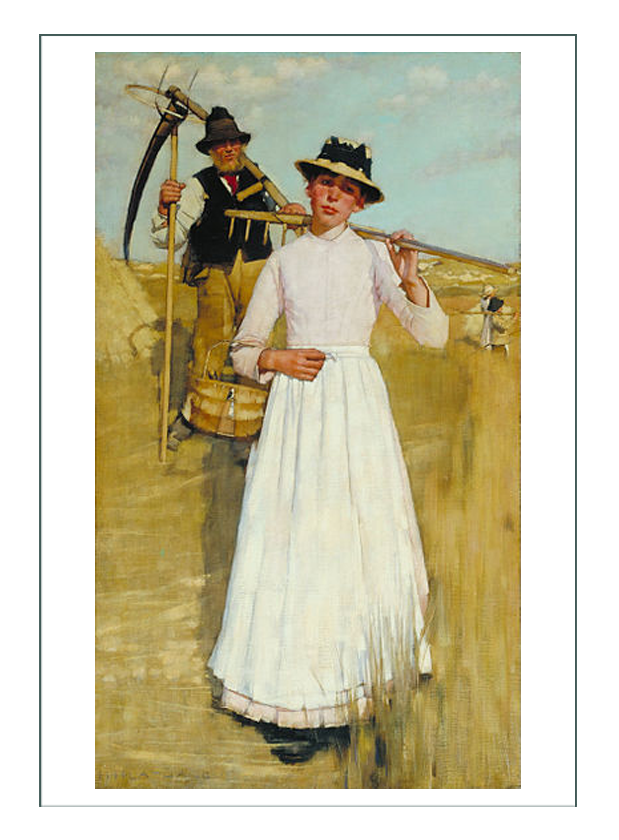 All of these had specific purpose in use in interpretation; e.g. how the woman might be baking when a friend pulls up in front of the house, she could drop her apron front quickly in the time it took to walk from the kitchen in back to the front door.
Much of the success of the use of the costume was in the demonstration of its practicality in all situations – from hostessing a drop in visitor to feeding an open fire & hot cookstove in 100 degree weather, to weeding the potato patch.
Click here to go to Melissa's main page with the finished project (next)
Click here to go to Melissa's Historical context page