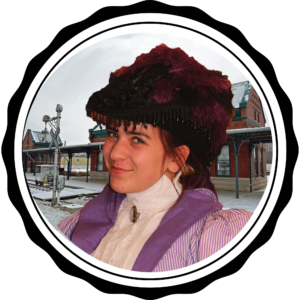 Kateri Schneider

"The authentic costume helped me get into character. I was playing a gaudy 'new money' reporter, and that's exactly what Suzi made for me. The costume was very durable, comfortable under the hot lights, and moveable as I had to do a lot of preening and strutting to do it!"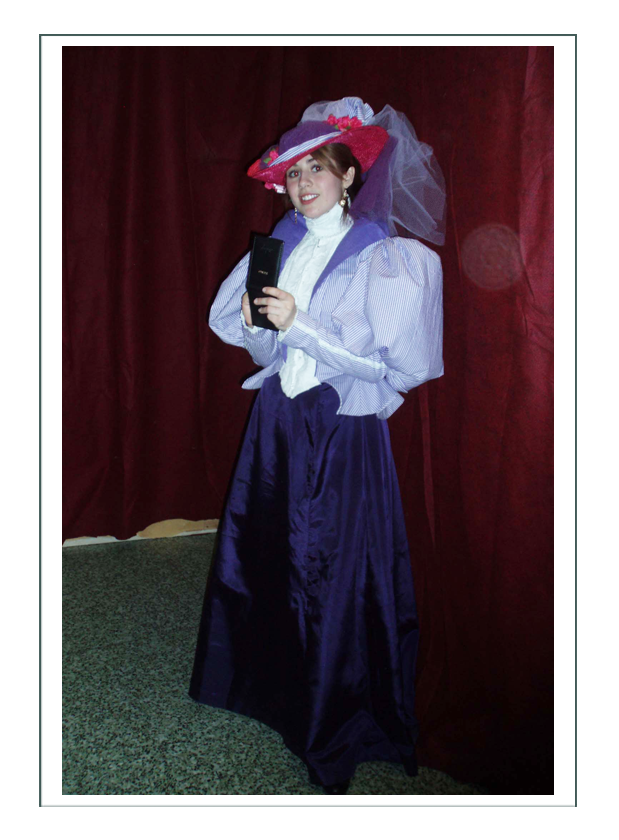 The original costume was designed for Hanna Yaeger. Performing as reporter "Penny Dreadful" in an original play about the Wild West, Hanna stole the show in her 1895 traveling suit. Structured with boning and lace, this was made for theatrical performance, which means it was not entirely historically correct, but designed for visual effect under stage lighting.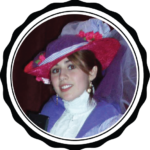 Hanna used the sweep of her skirt and the wired collar and jacket tabs to give the illusion of feminity mixed with the newfound independence of the late 19th century.
Penny was described by the author as a strong-willed, independent woman of the time. She was from New York, and had been sent by her newspaper editor to cover a story in a tiny, dusty town in some undisclosed location in the wild west.
By that time the west was somewhat settled along railroad lines, but inland was full of conflict between native americans, cattlemen, settlers, & outlaws (see our "Western Women" section). The author's idea was to place a character who was the height of fashion, highly educated, & ahead of her time into a setting with other characters who were not aware of and did not care about fashion, morals, or ethics of the time. The comedy of this western "whodunit" came from this contrast between characters.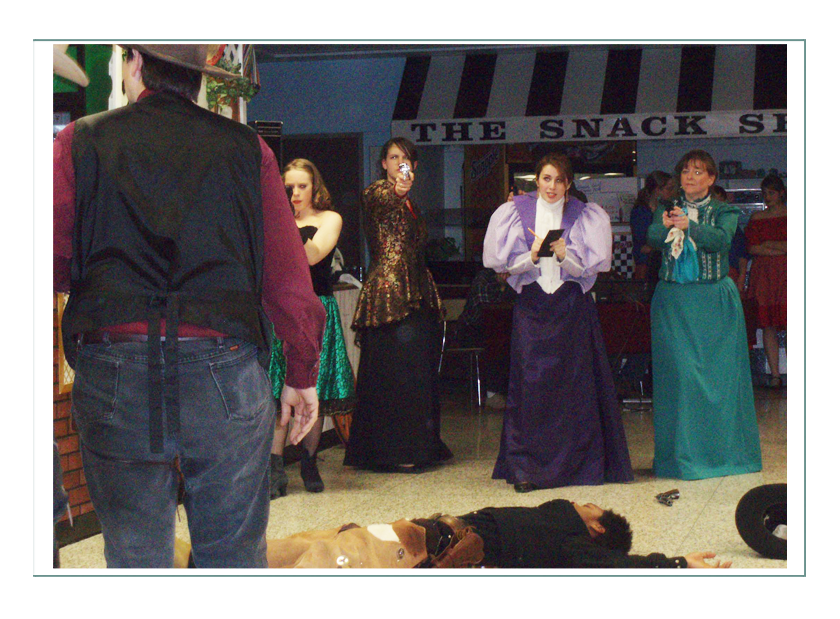 Click here to go to Kateri's Historical Context page
Click here to go to Kateri's Fashion History page
Click here to go to Kateri's Design Development page
Continue below to see the final completed project

Two Piece "Suit" (Actually Bodice and Skirt)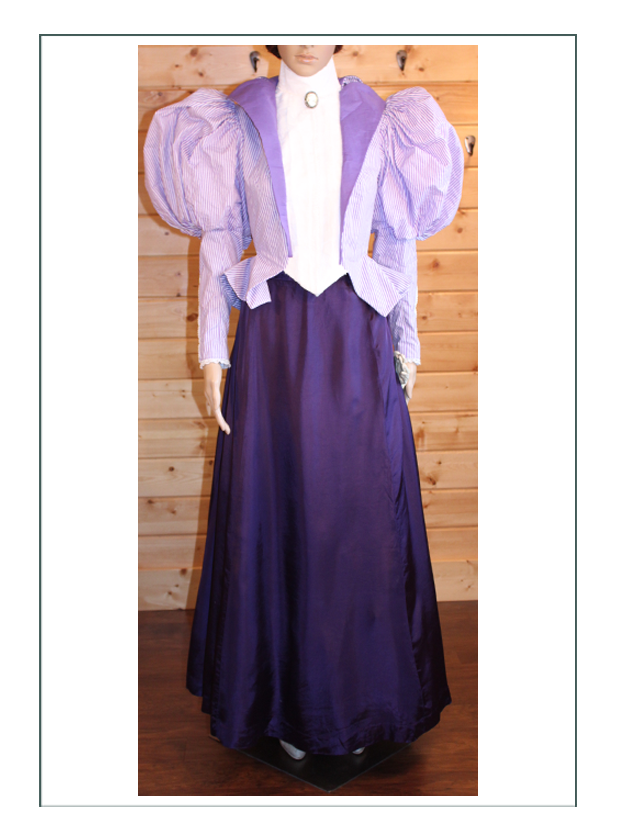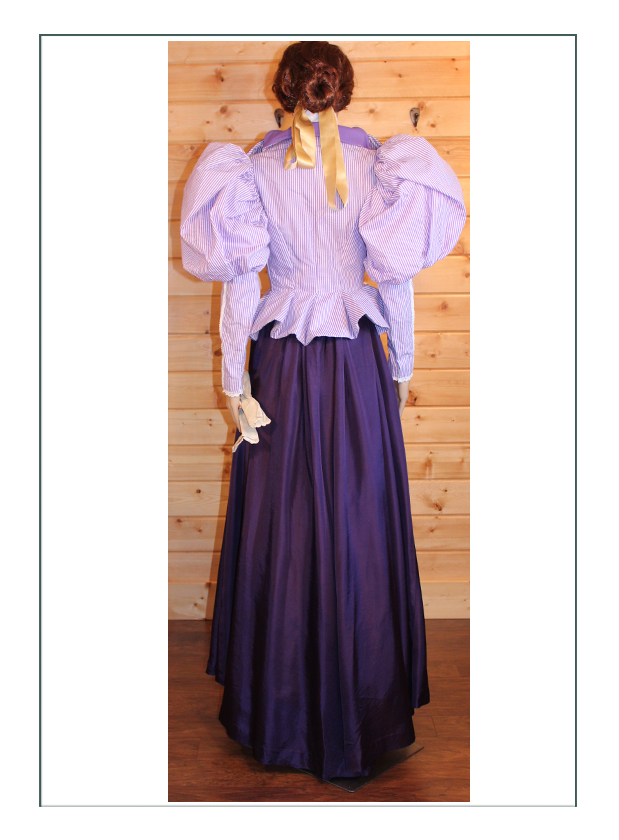 Authentic Accessories
Cameo Pin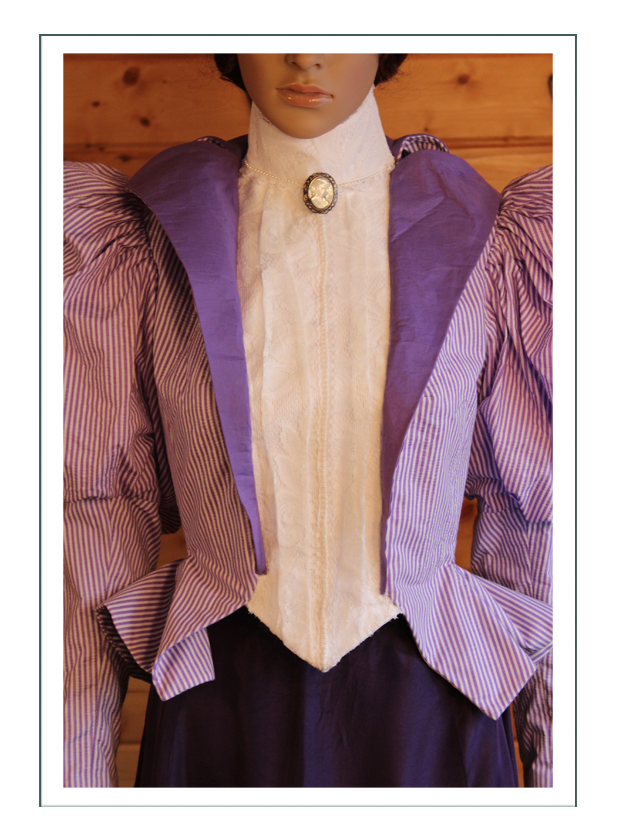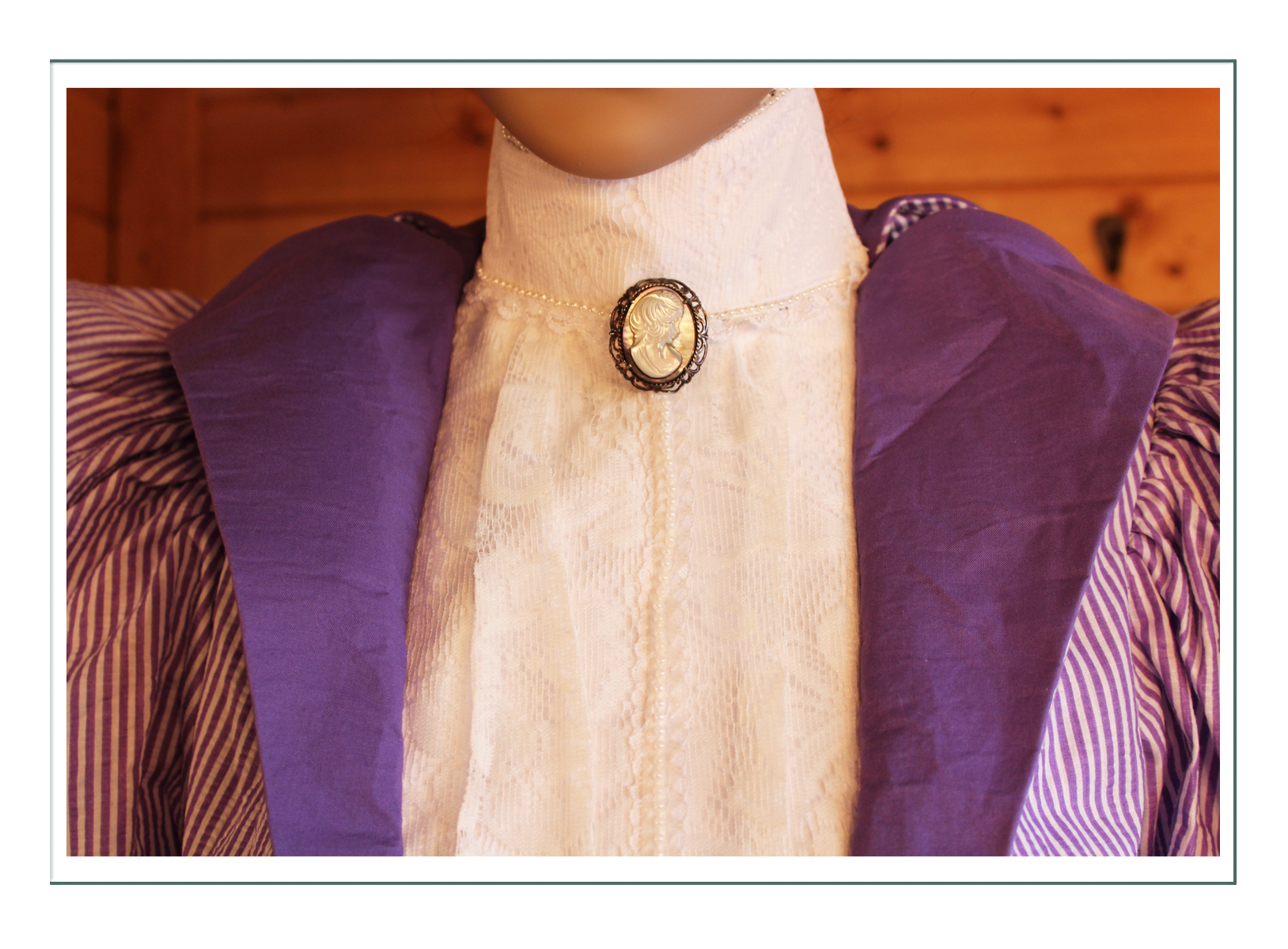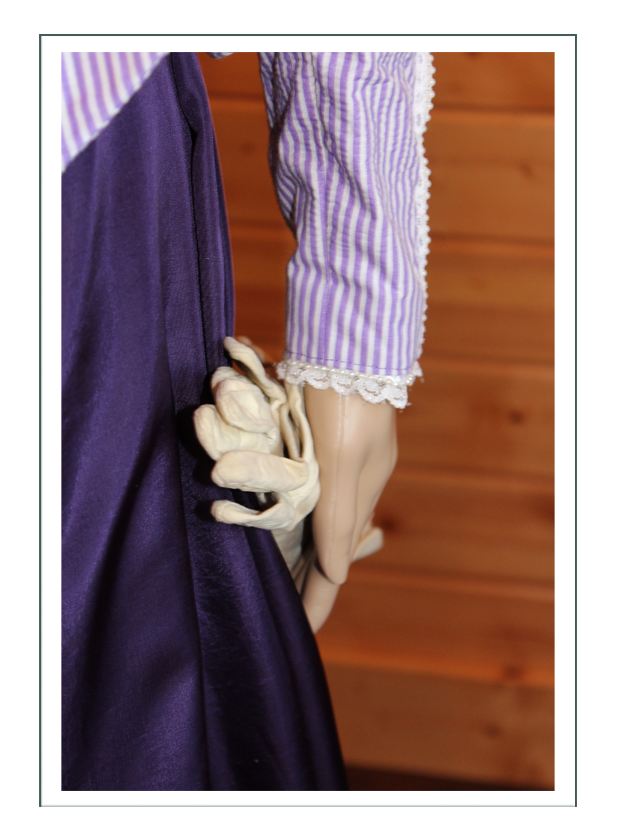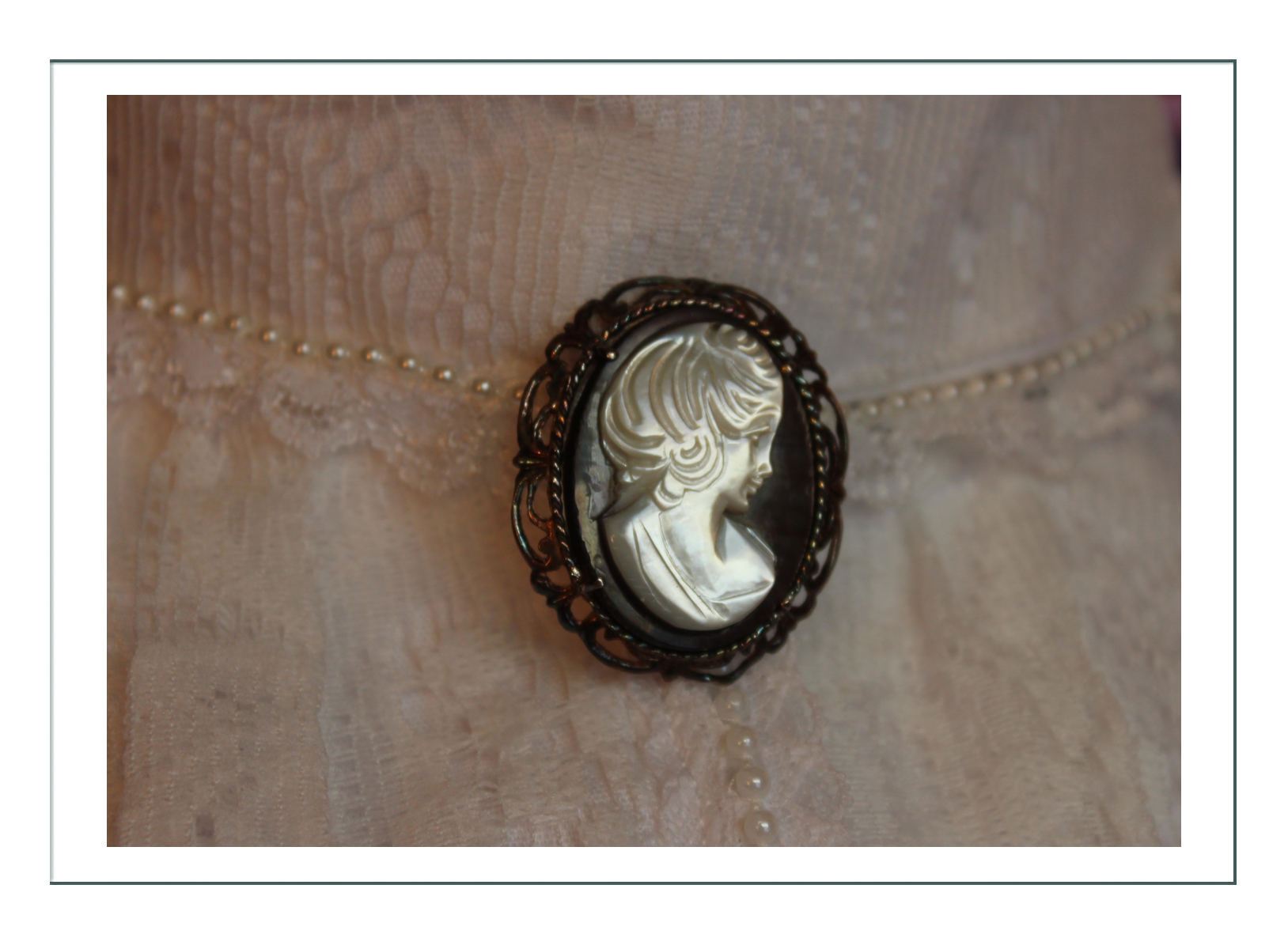 Authentic Gloves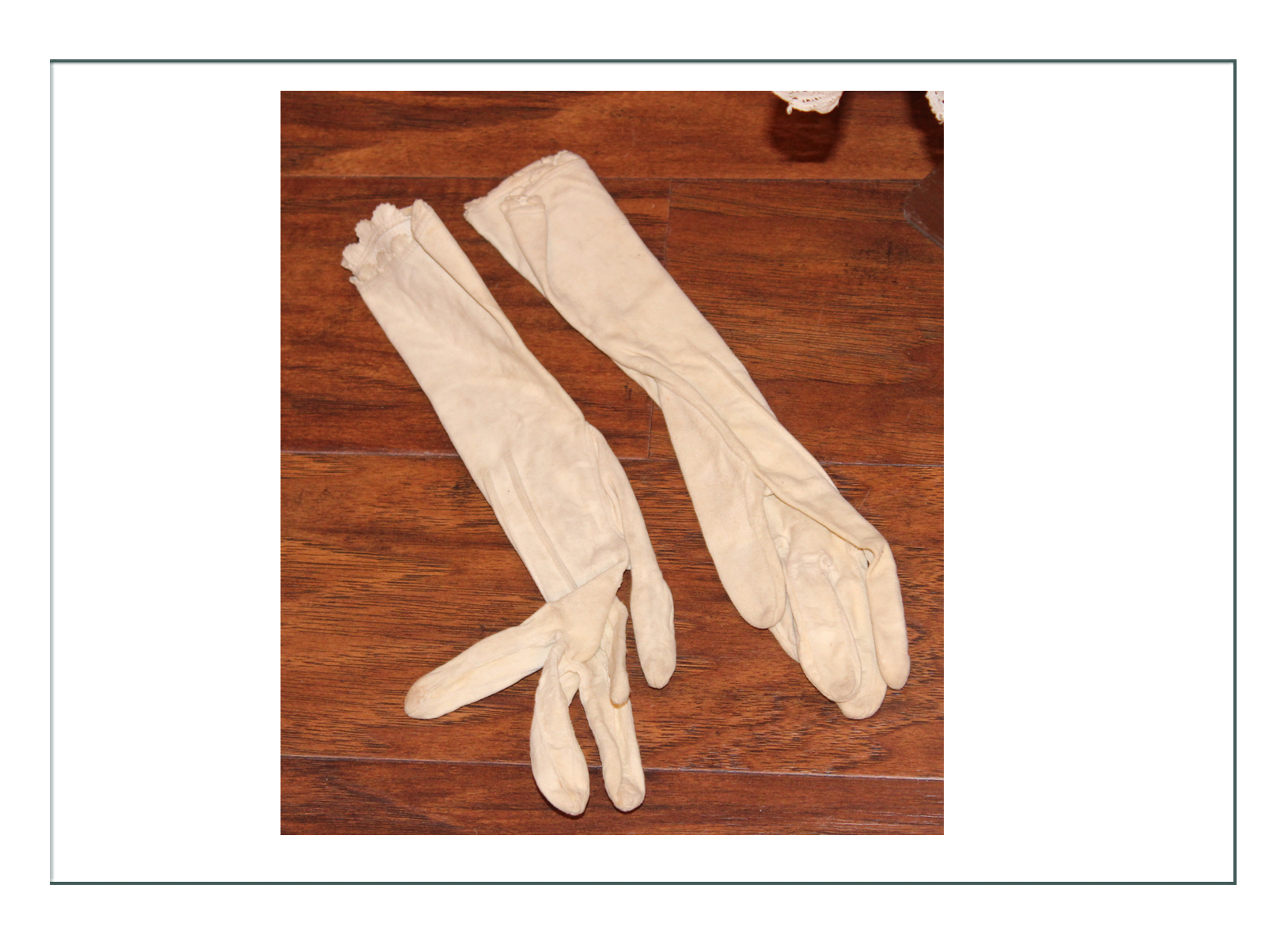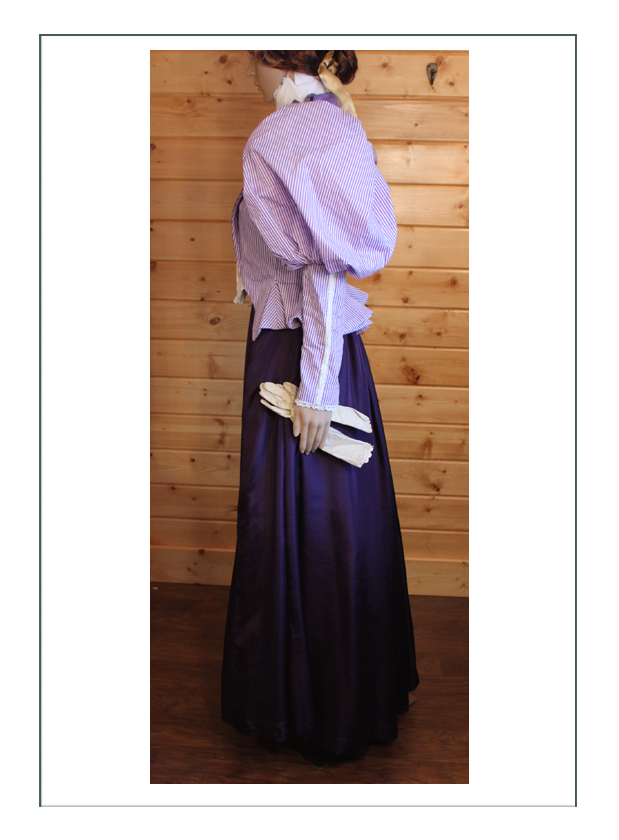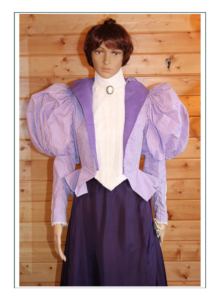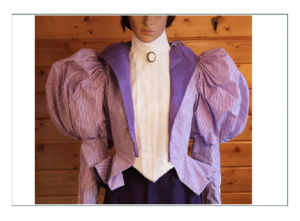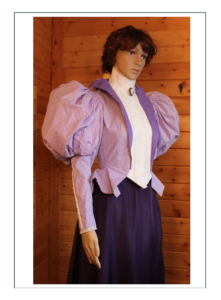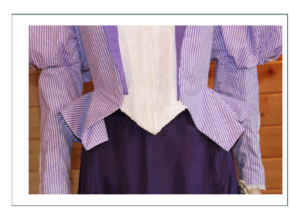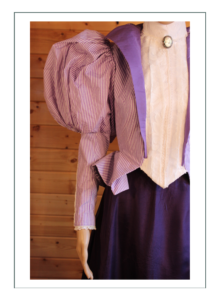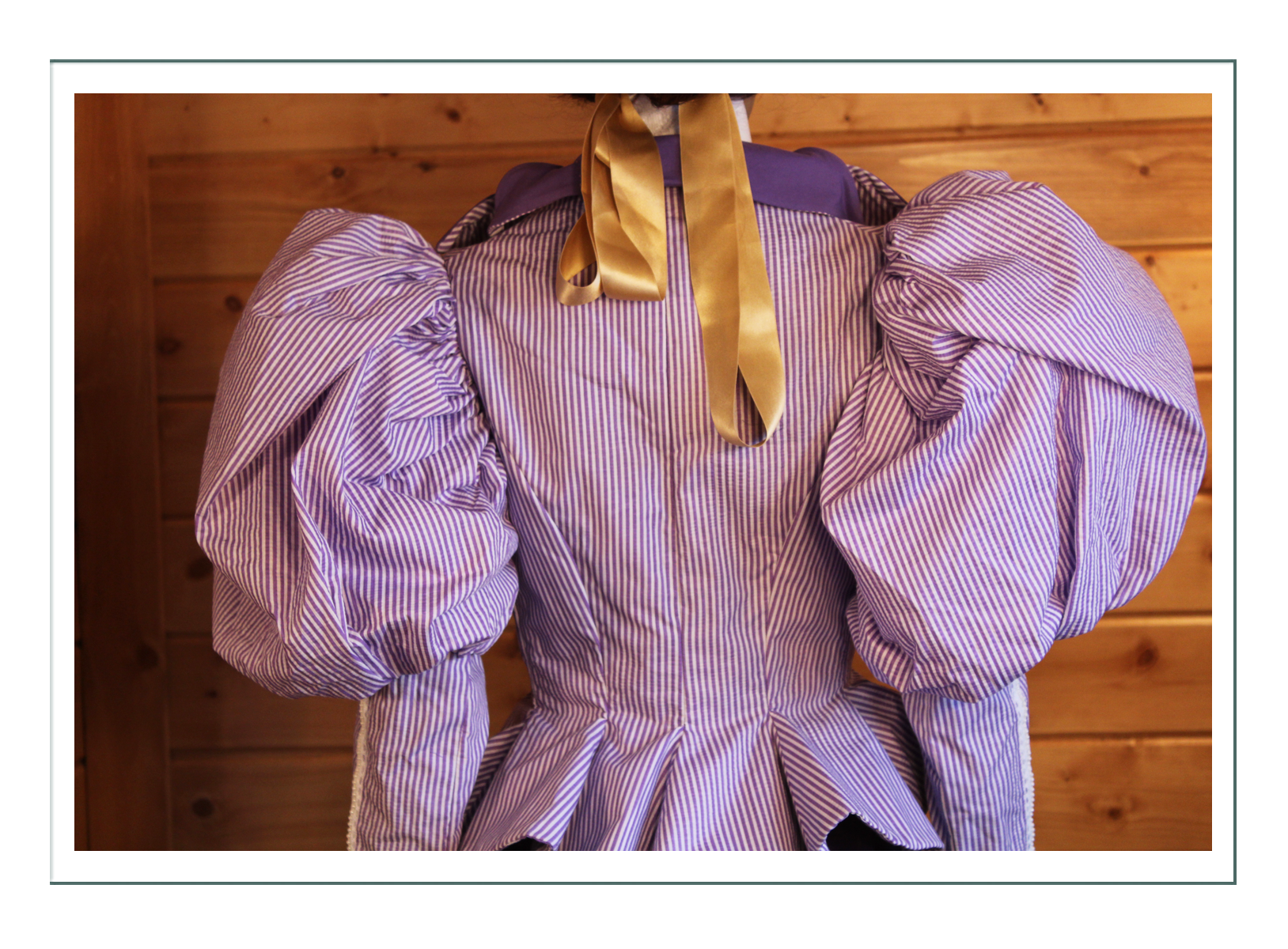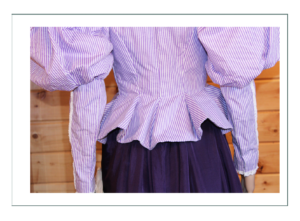 Authentic Cameo Pin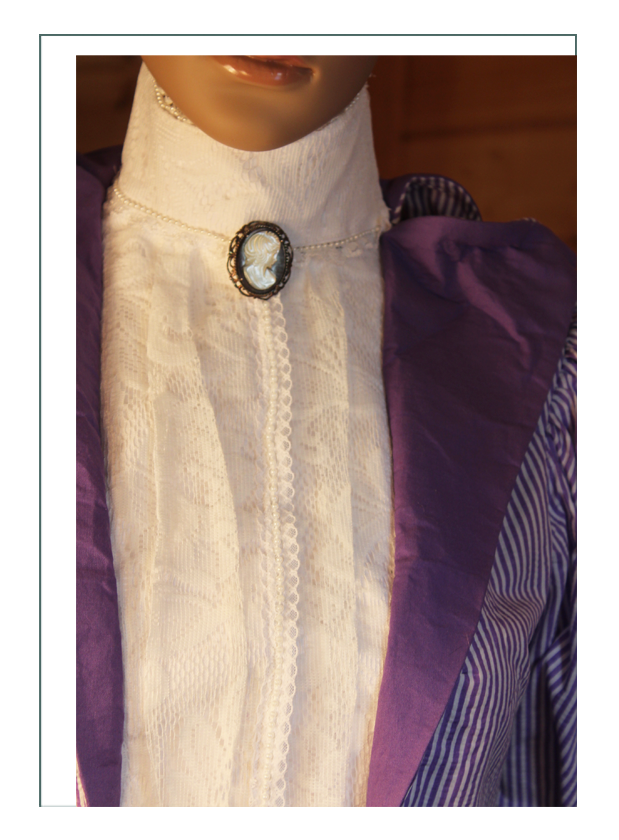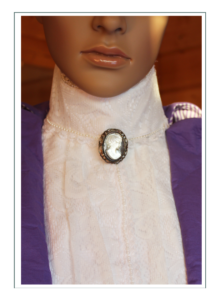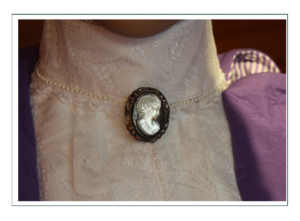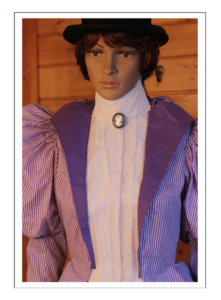 Authentic Gloves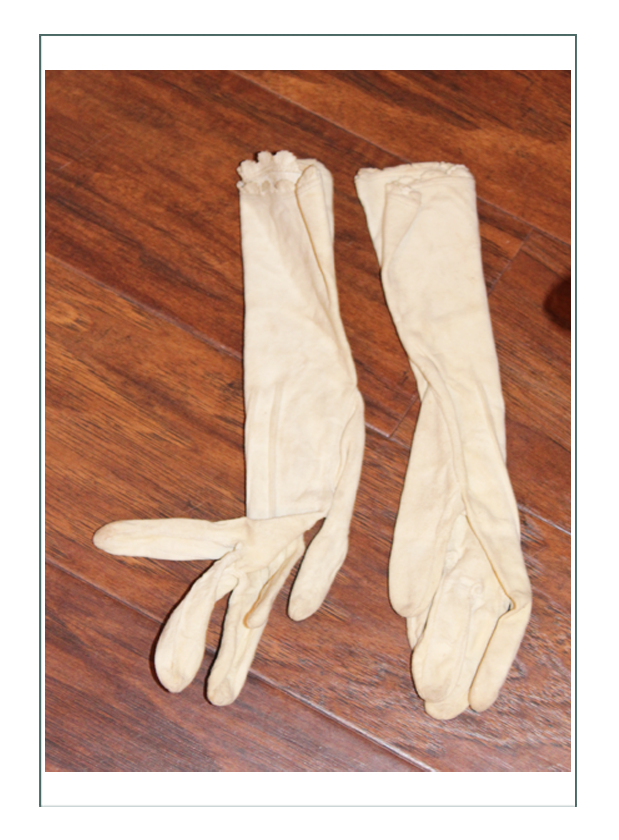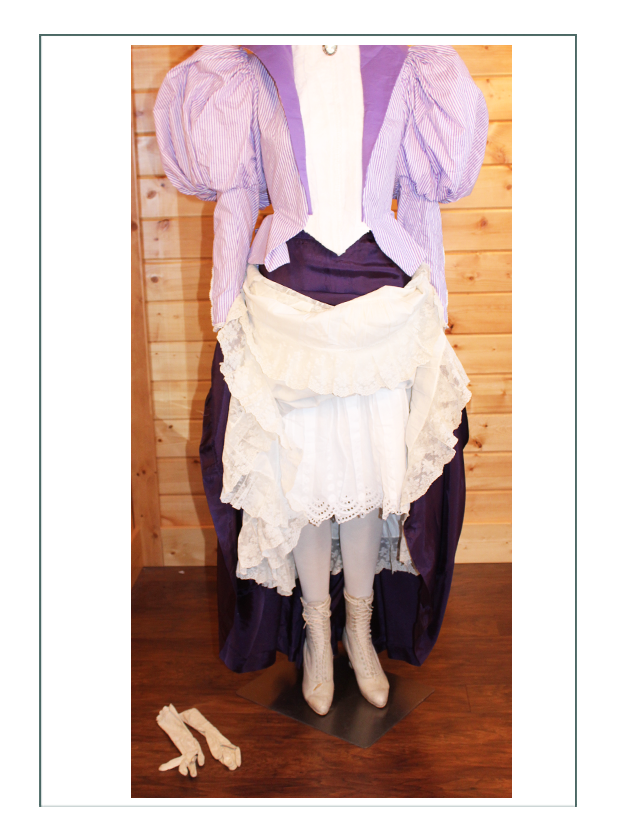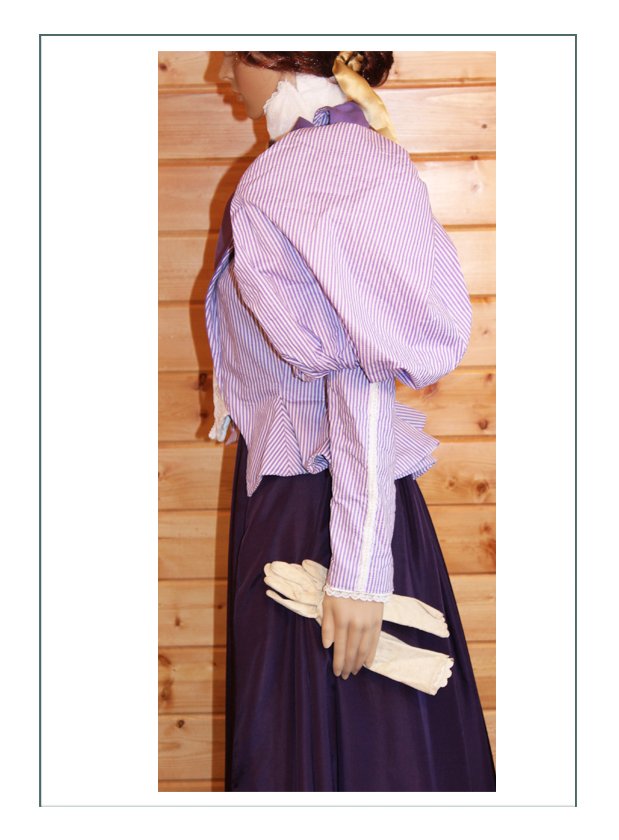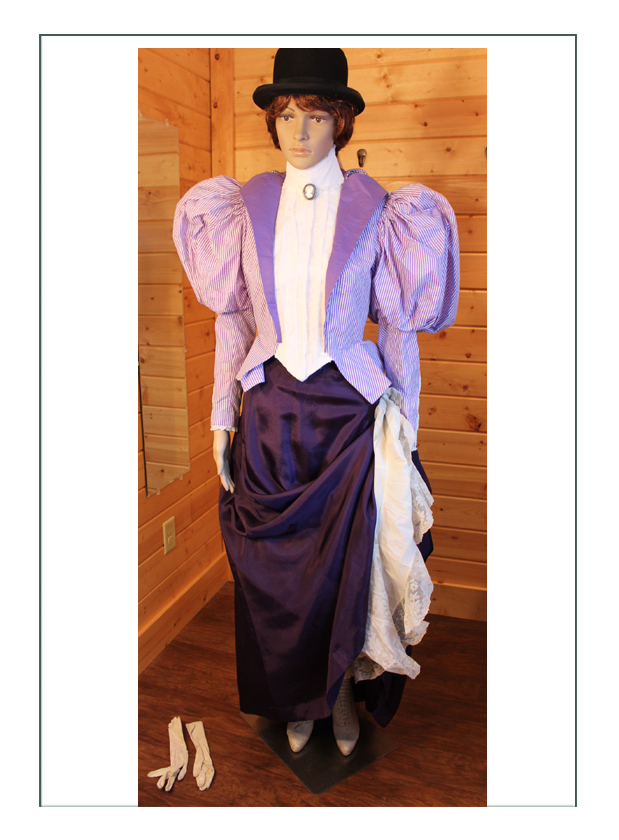 Authentic 1895 Petticoat
AUTHENTIC petticoat with hand sewn gores came from a museum because it had water damage.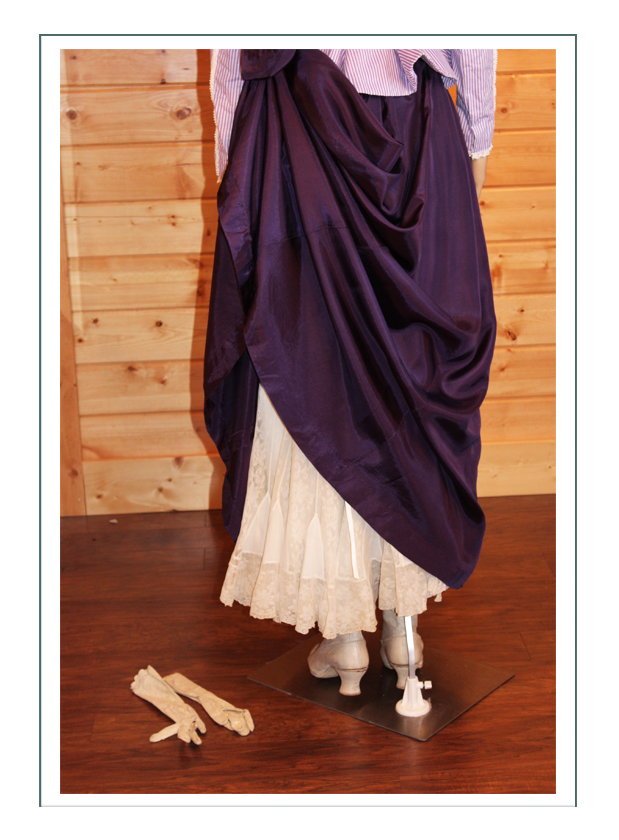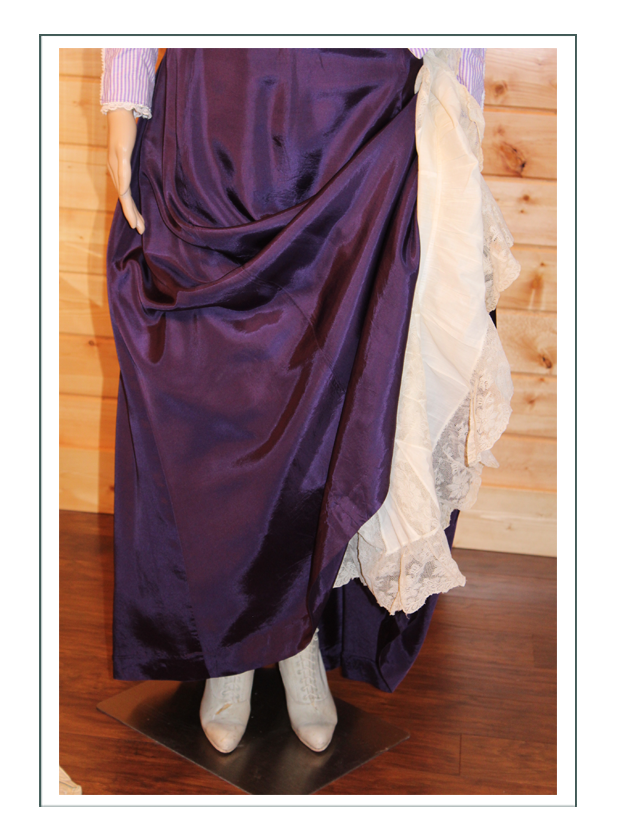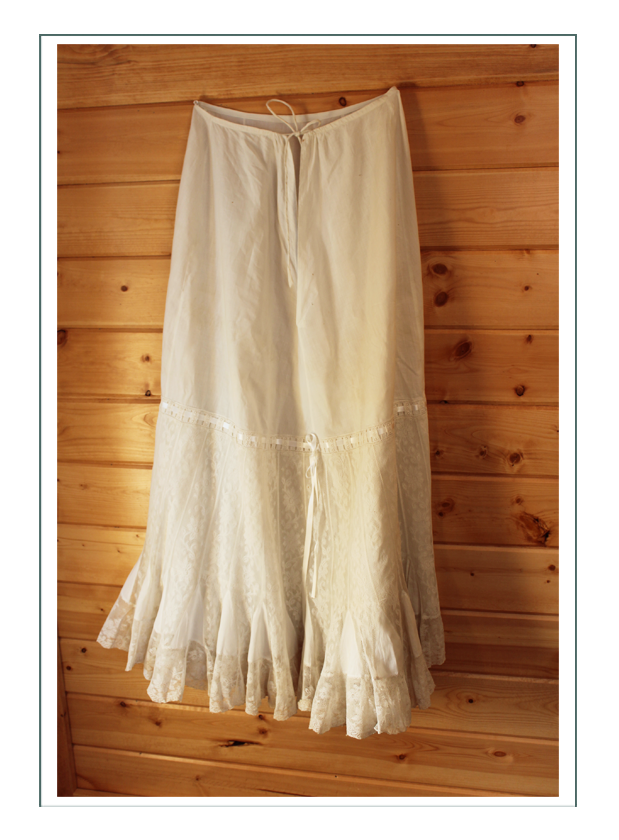 Clocked silk stockings were favorites in both 18th and 19th centuries.
Authentic Petticoat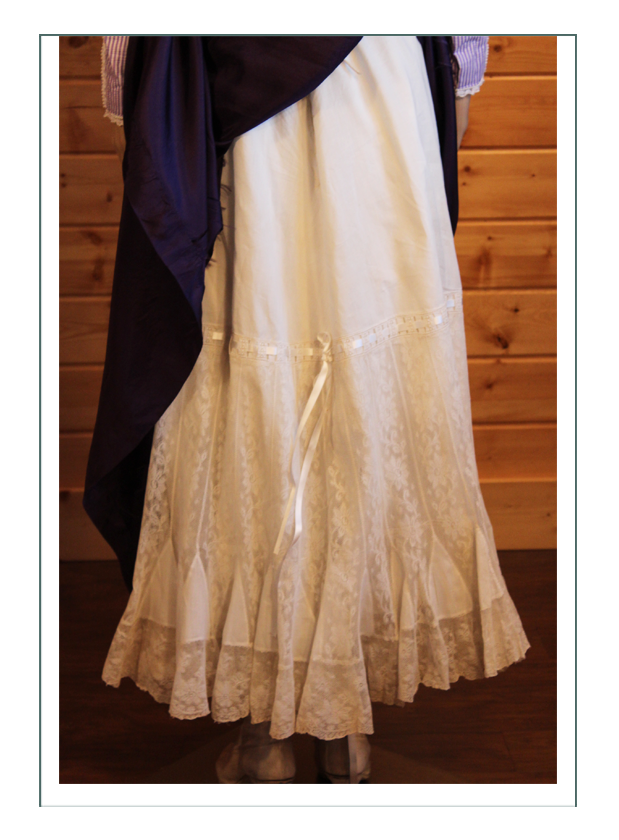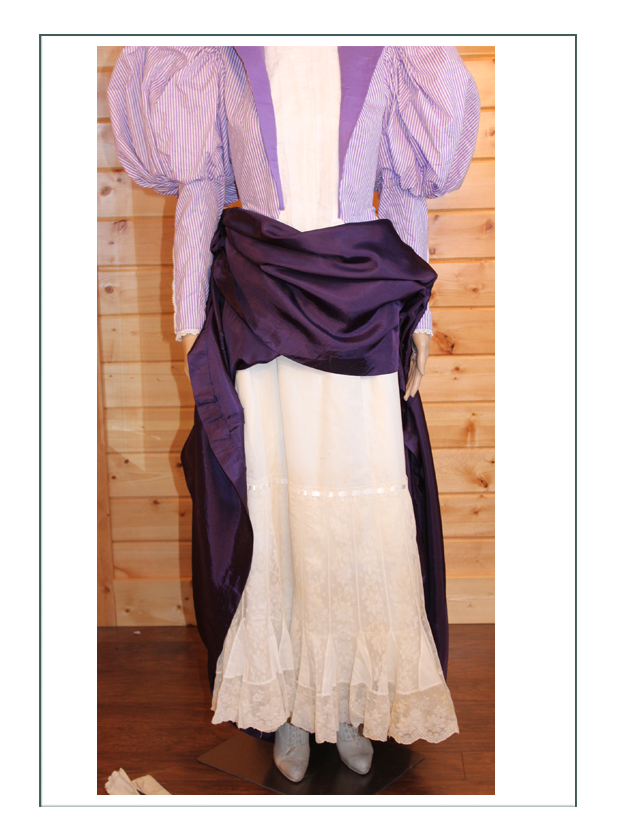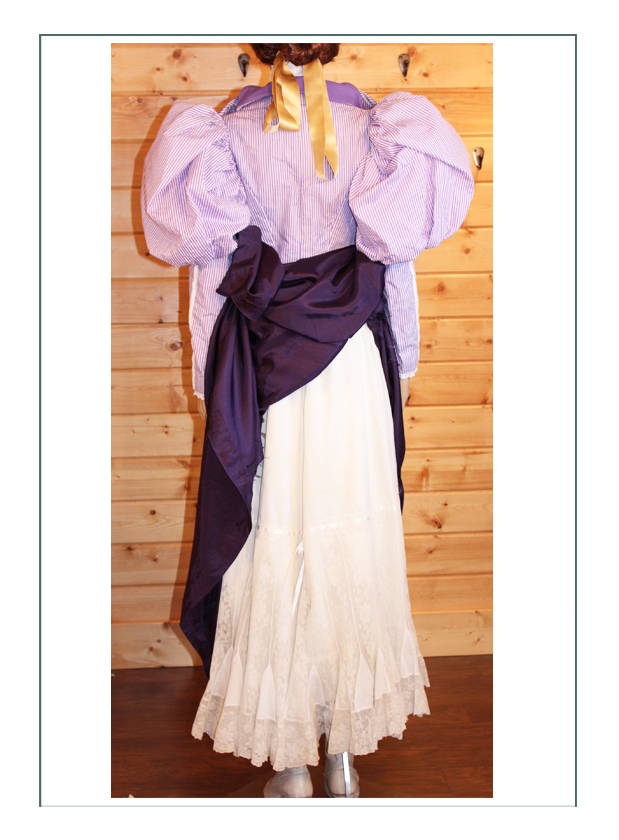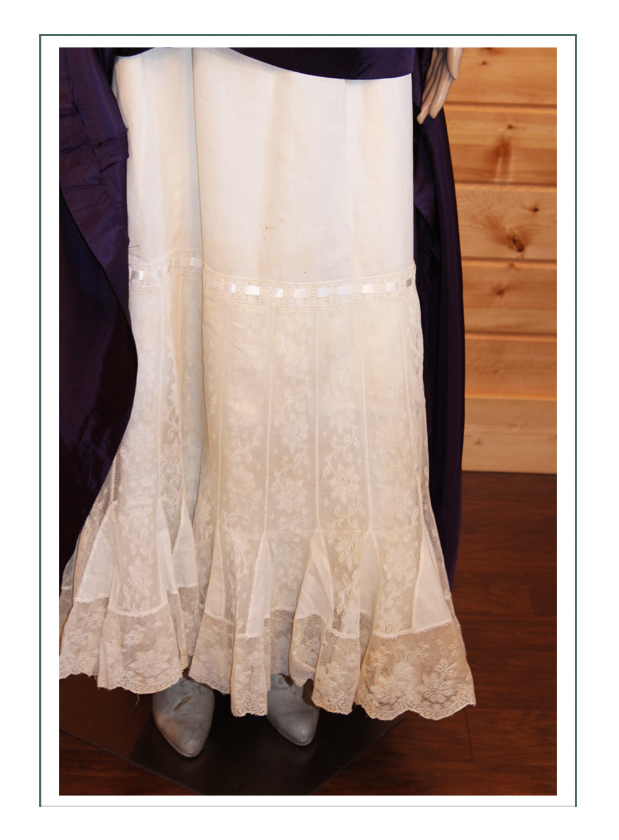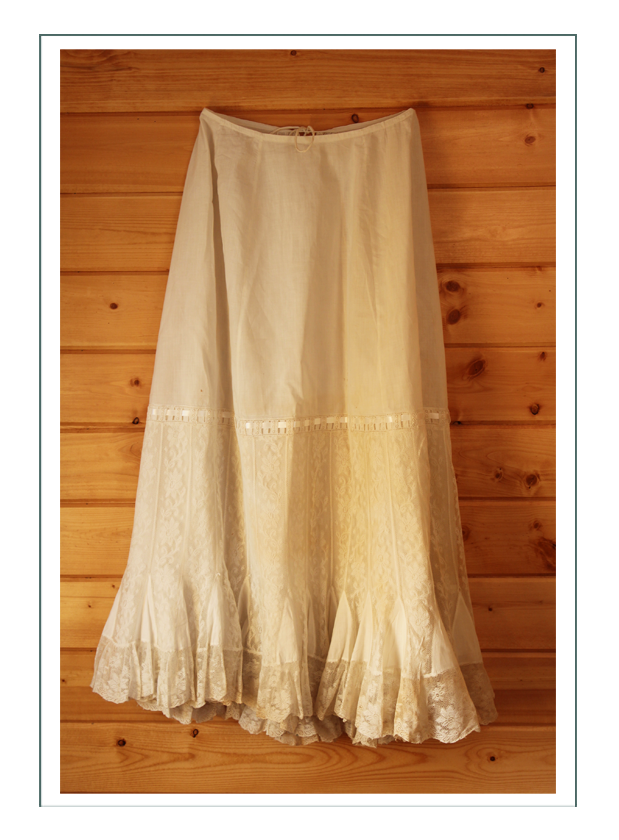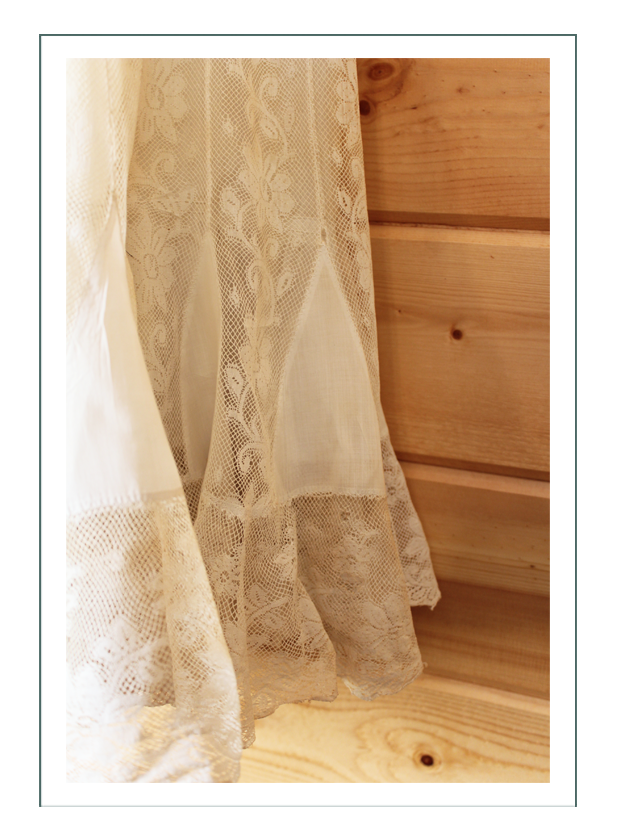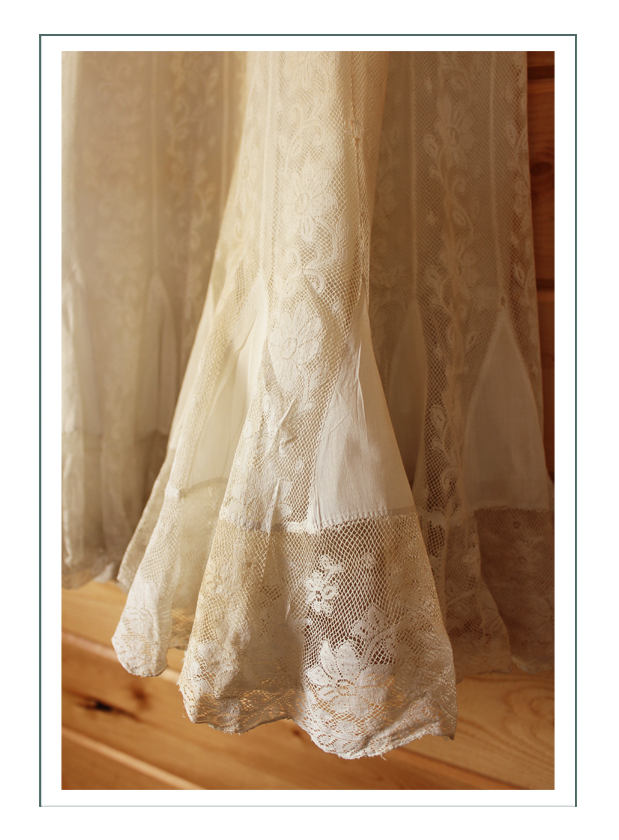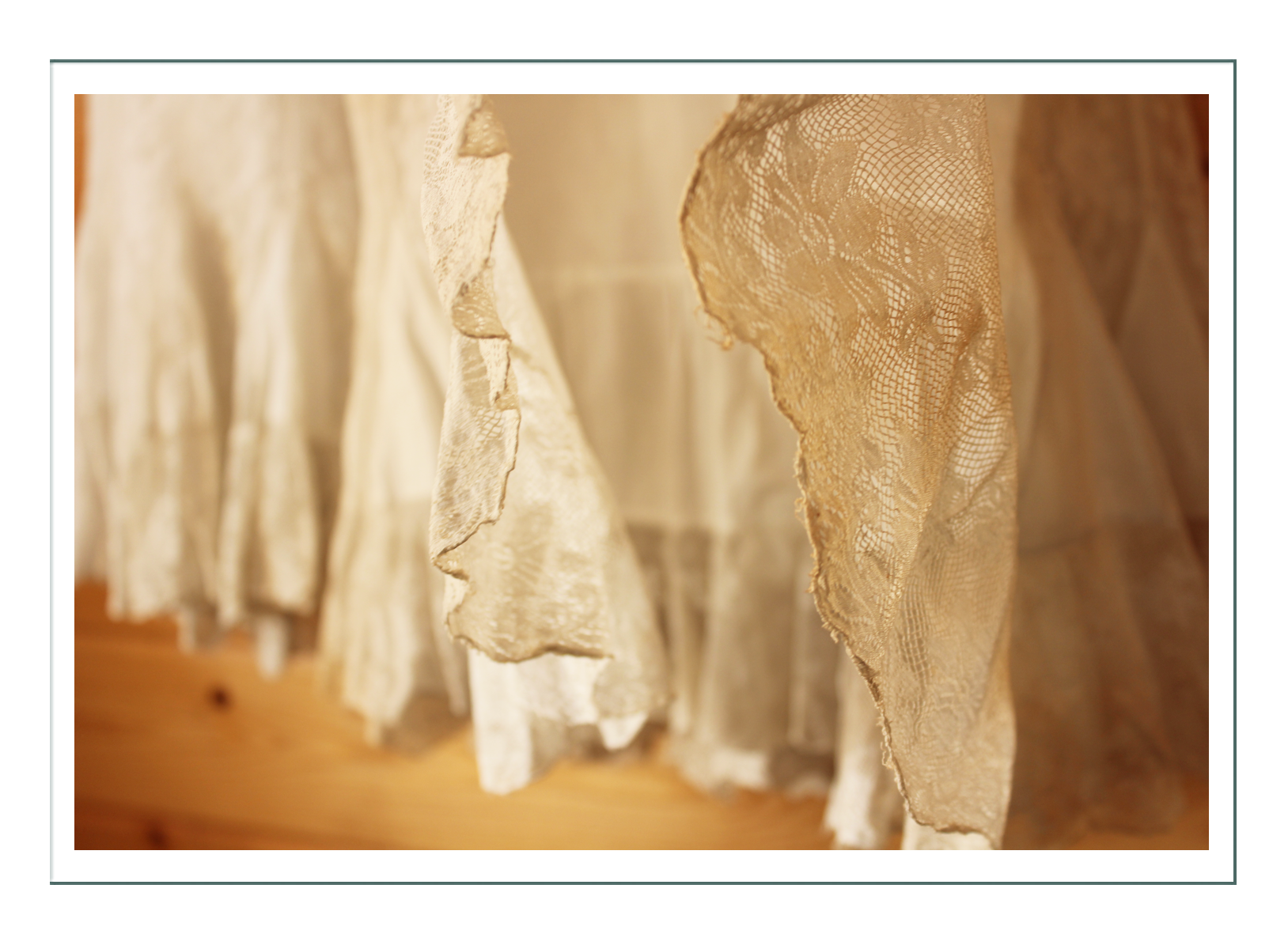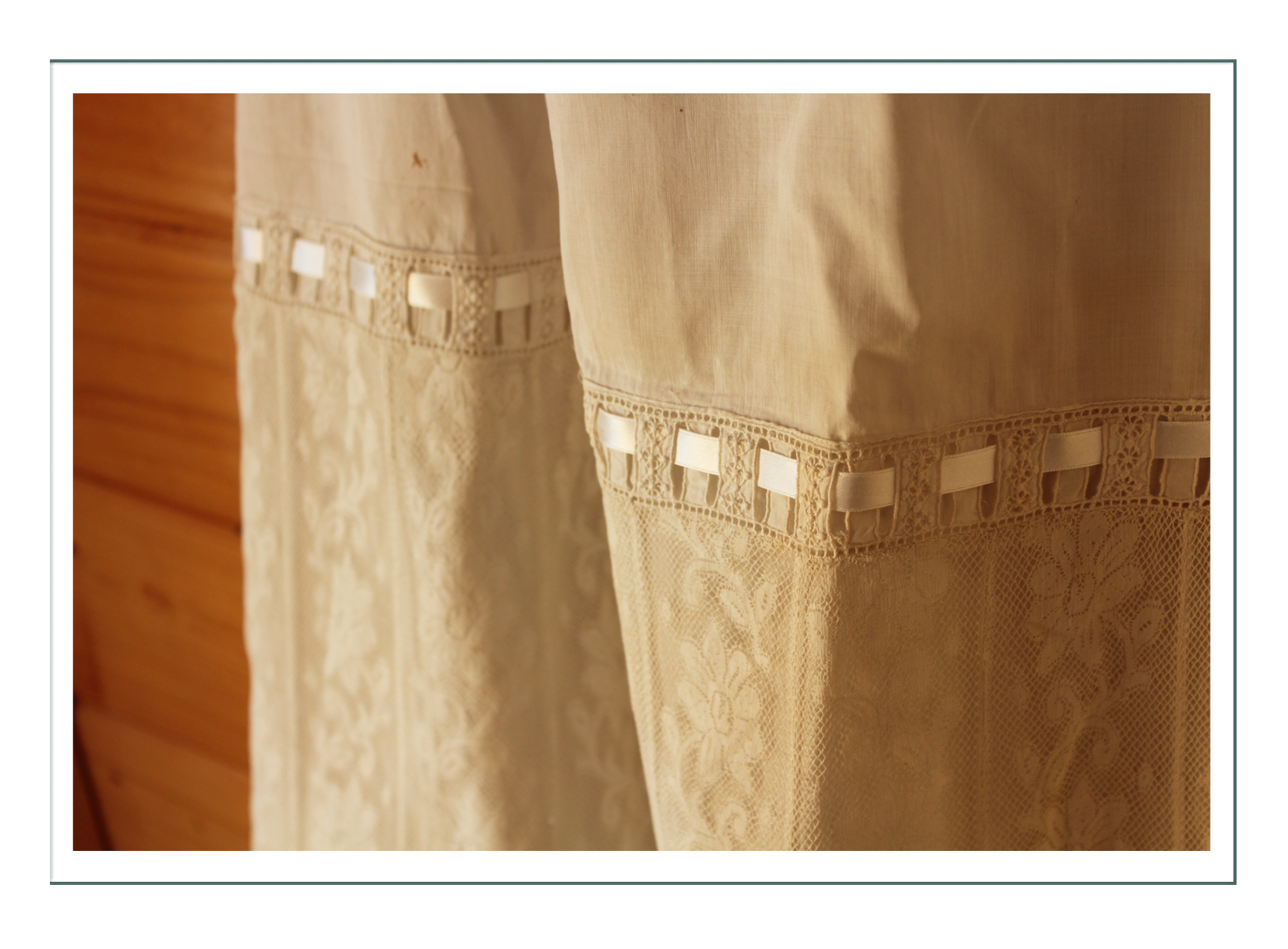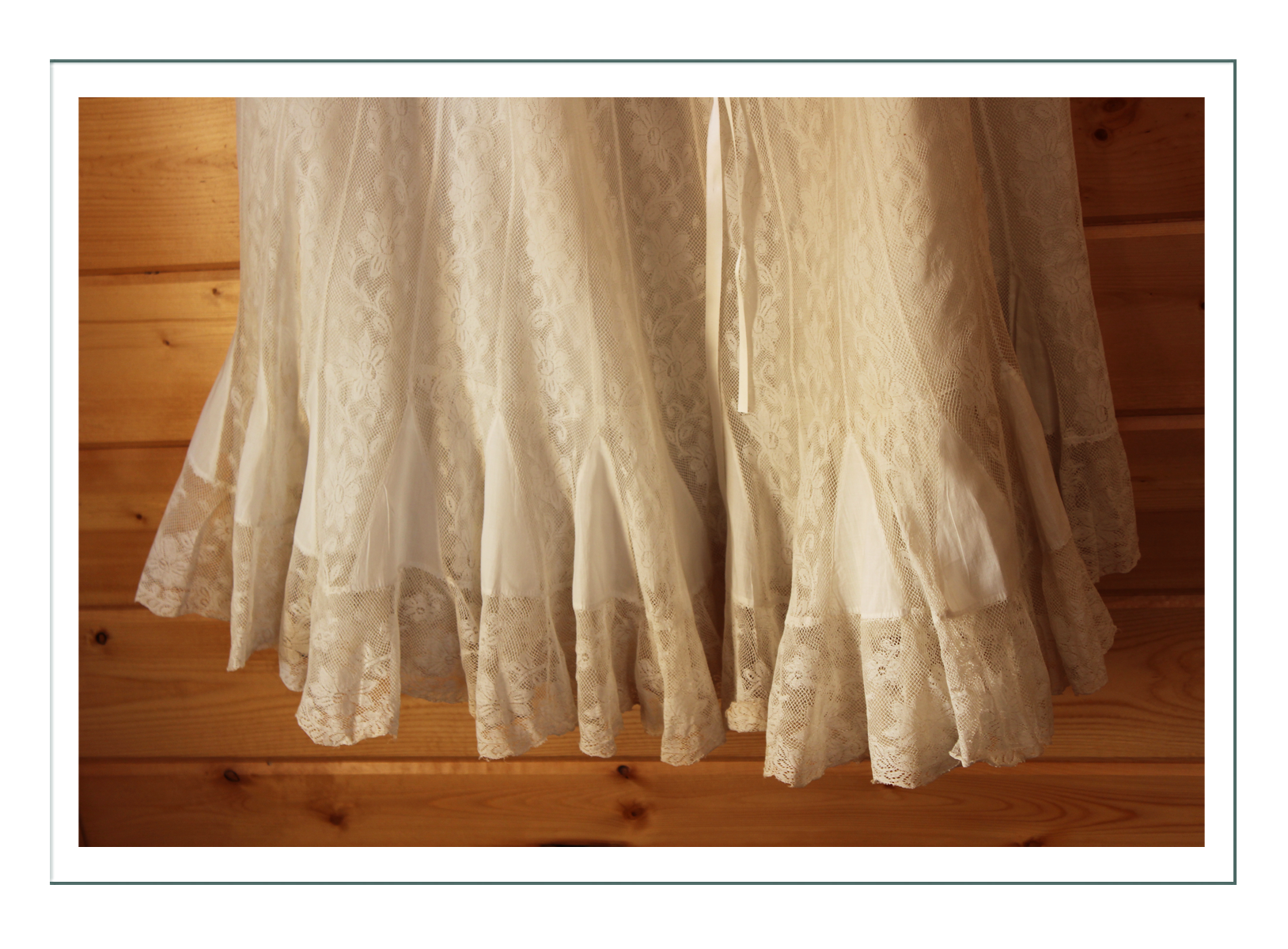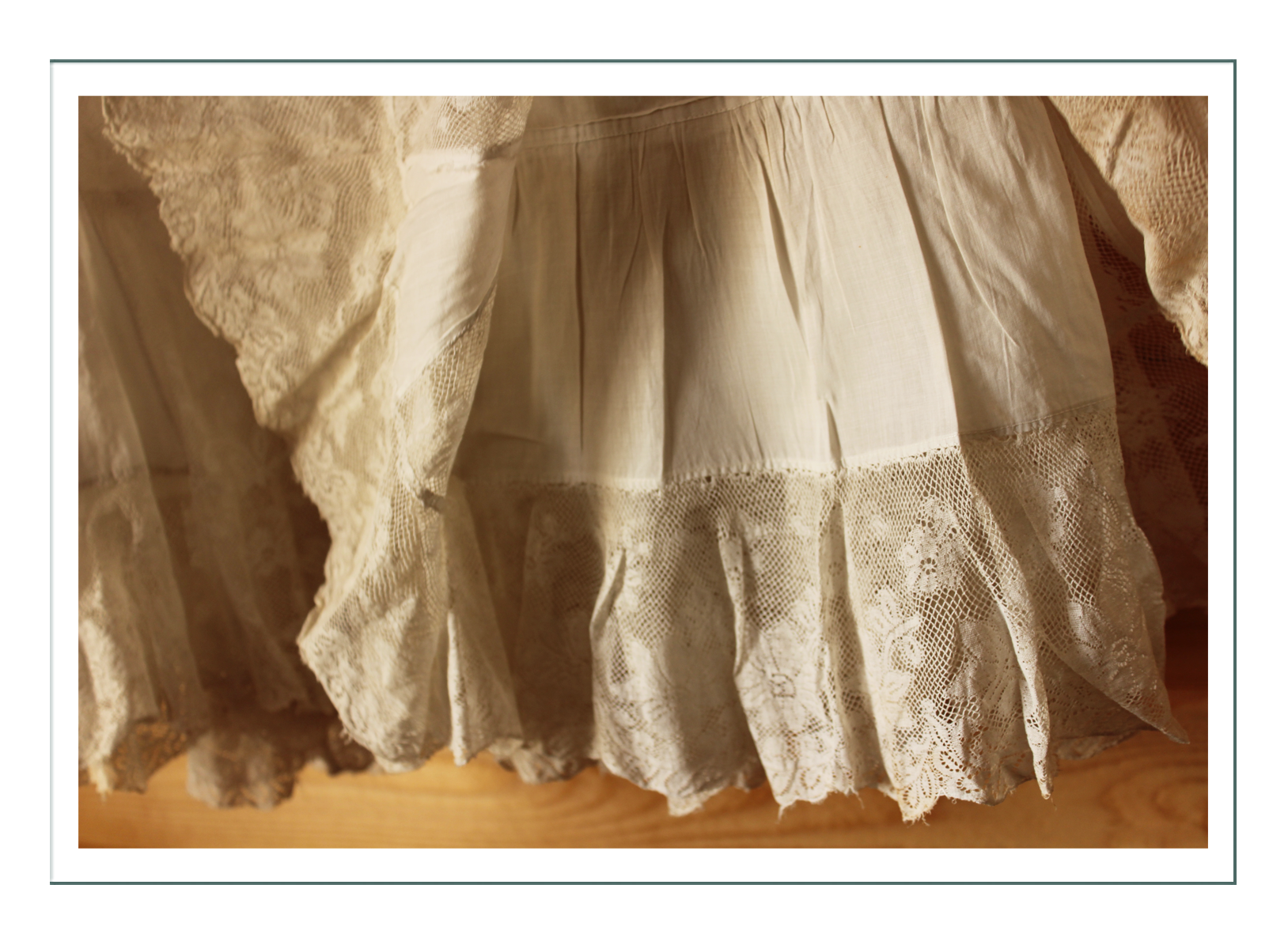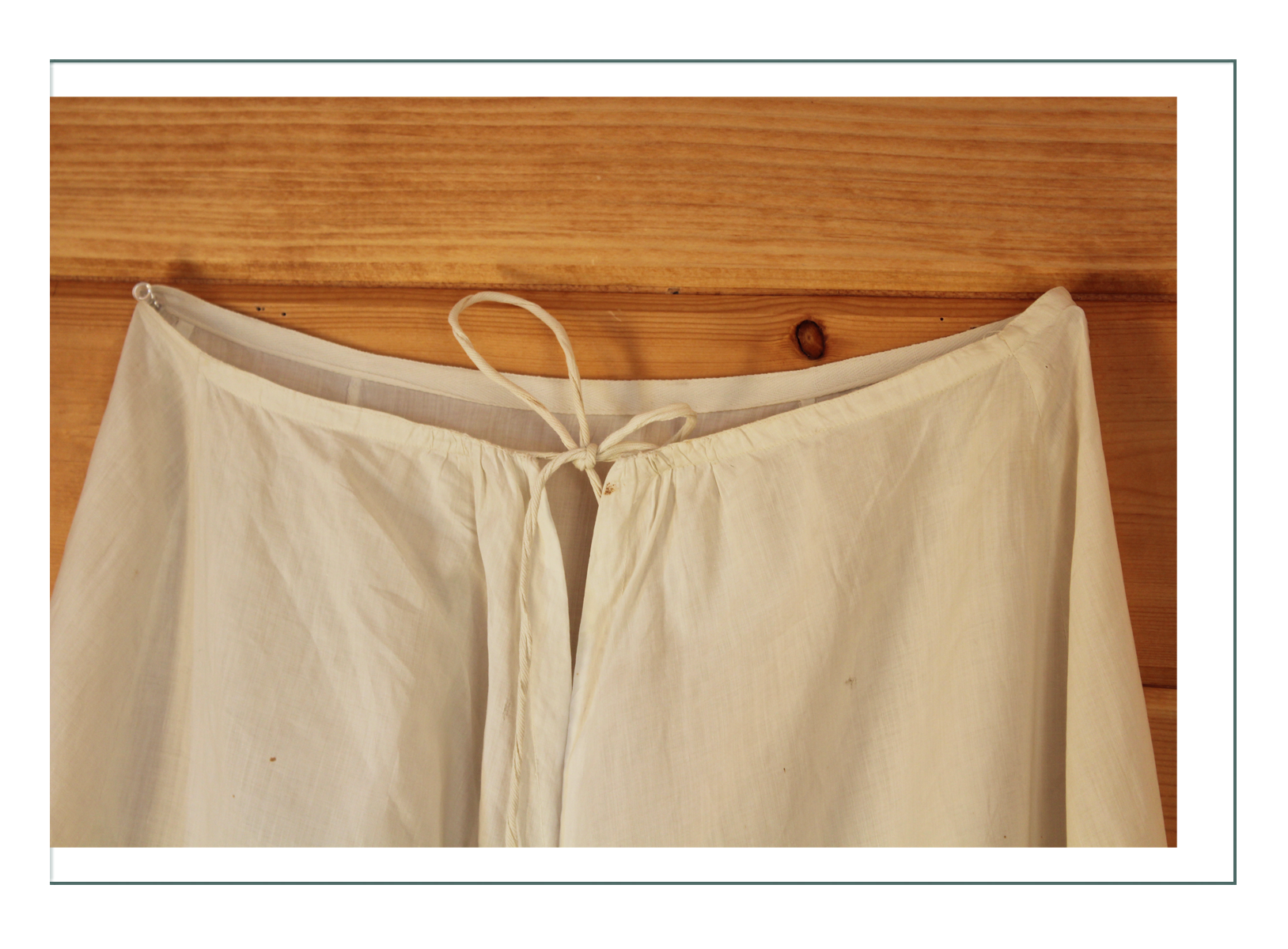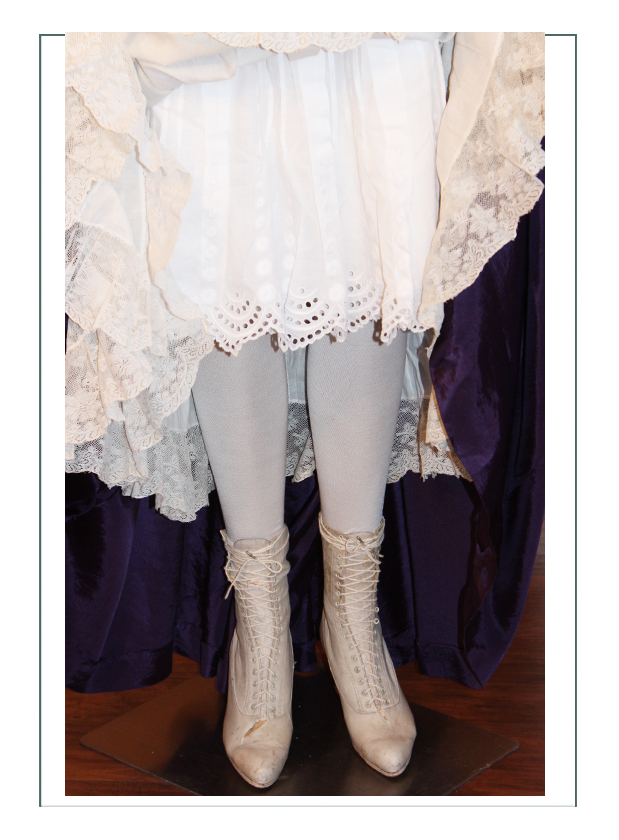 Authentic French Drawers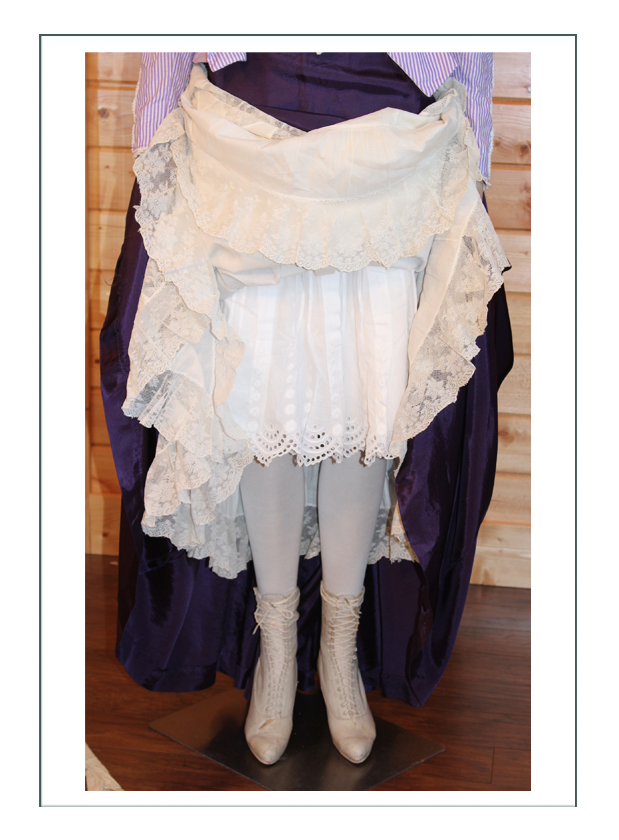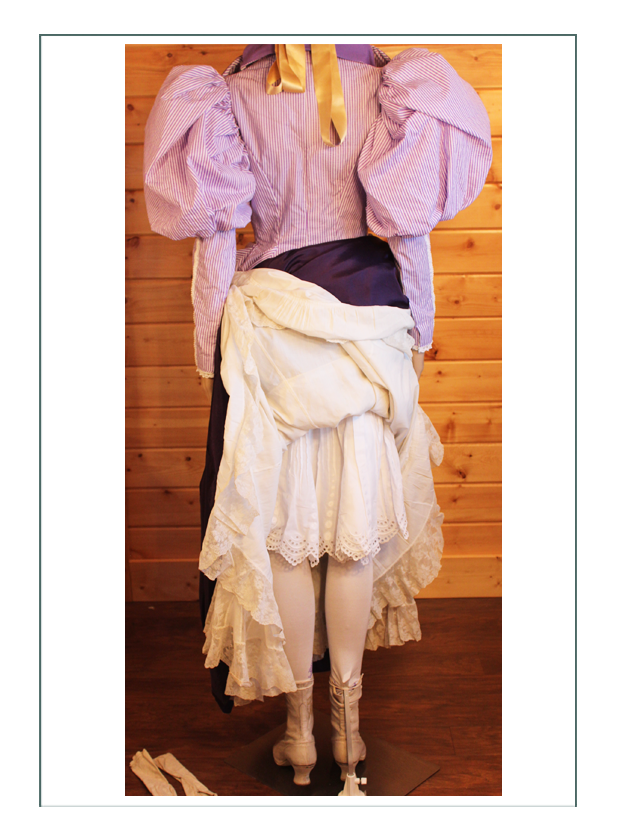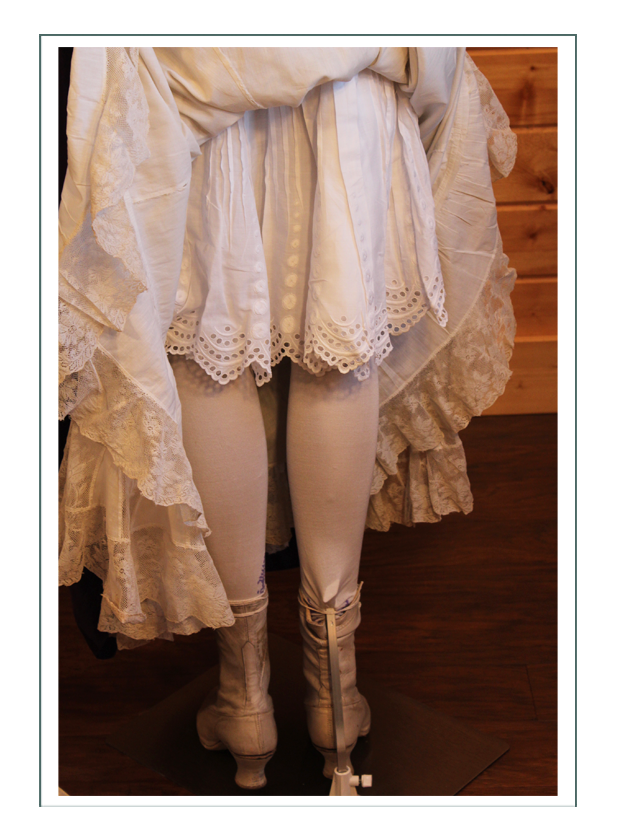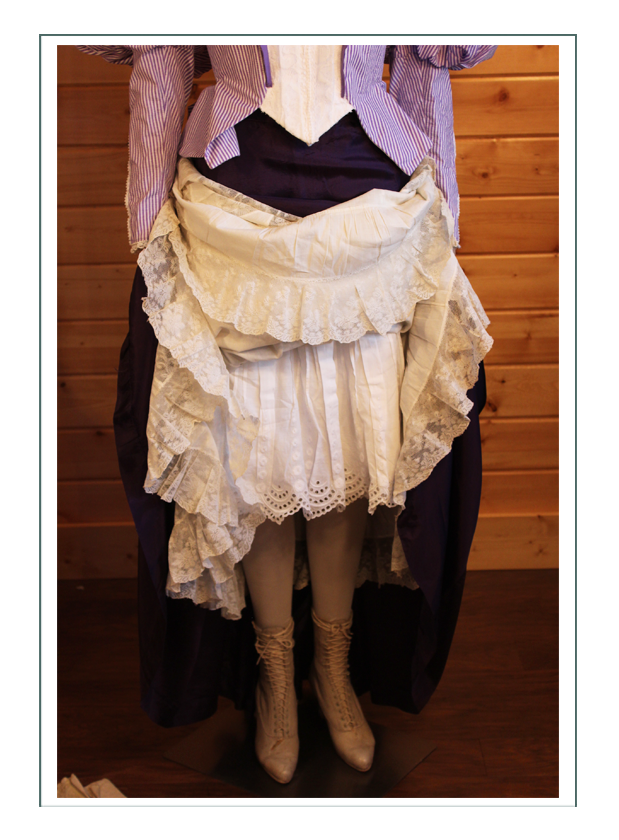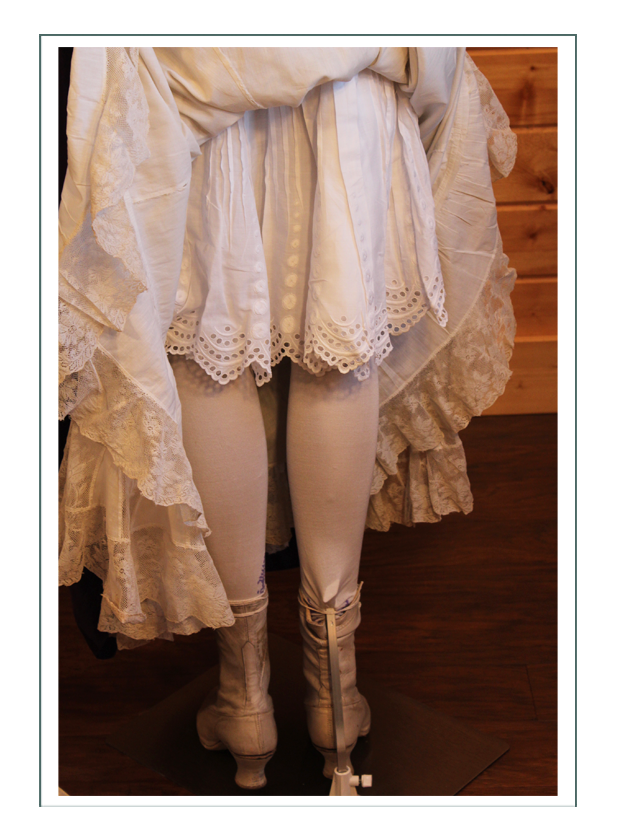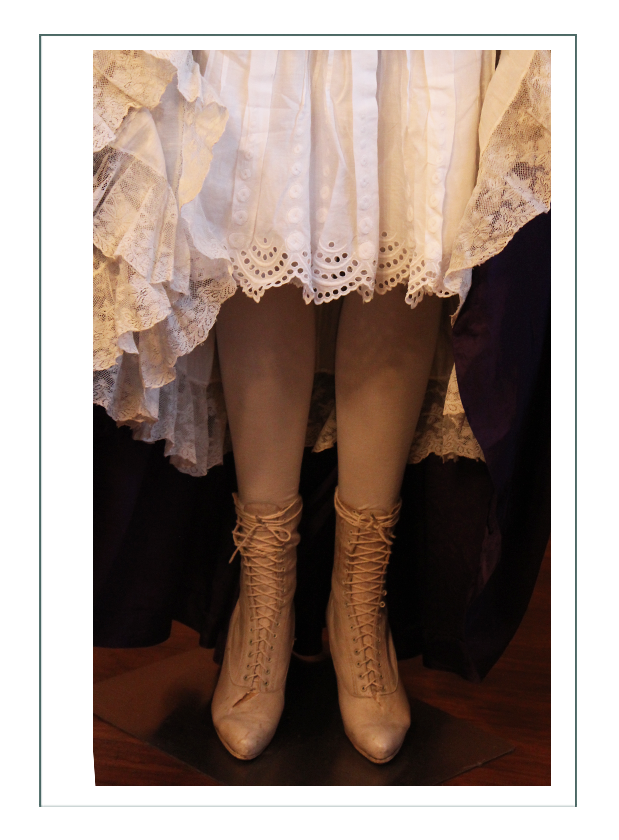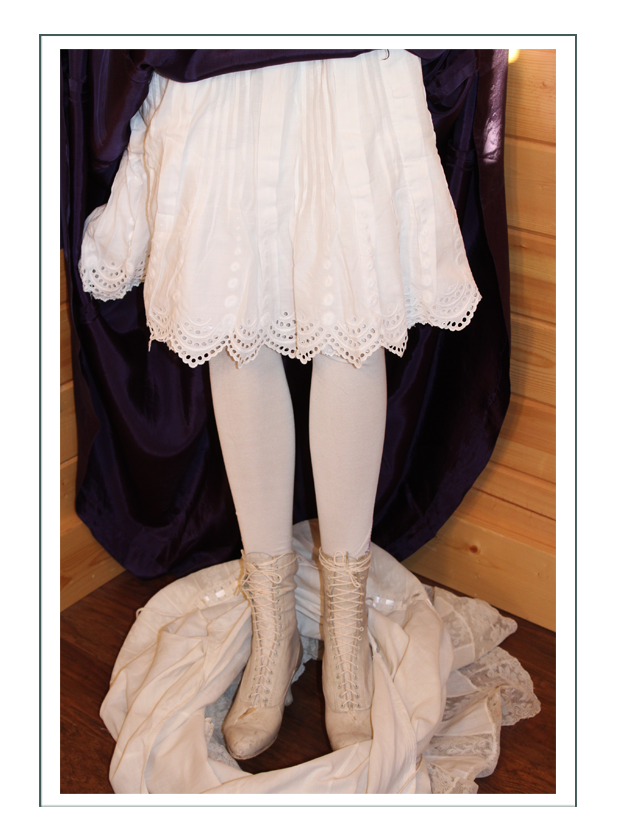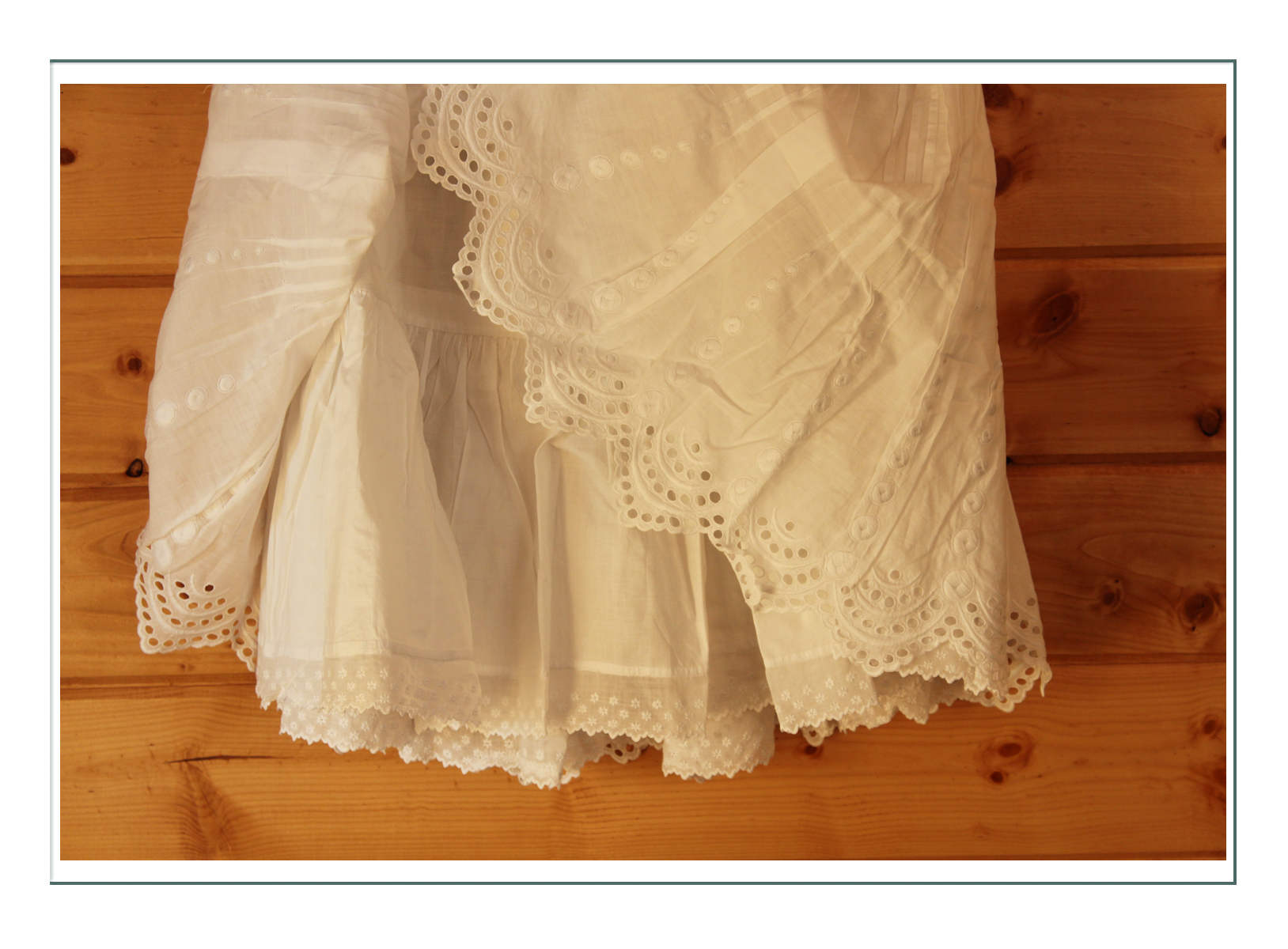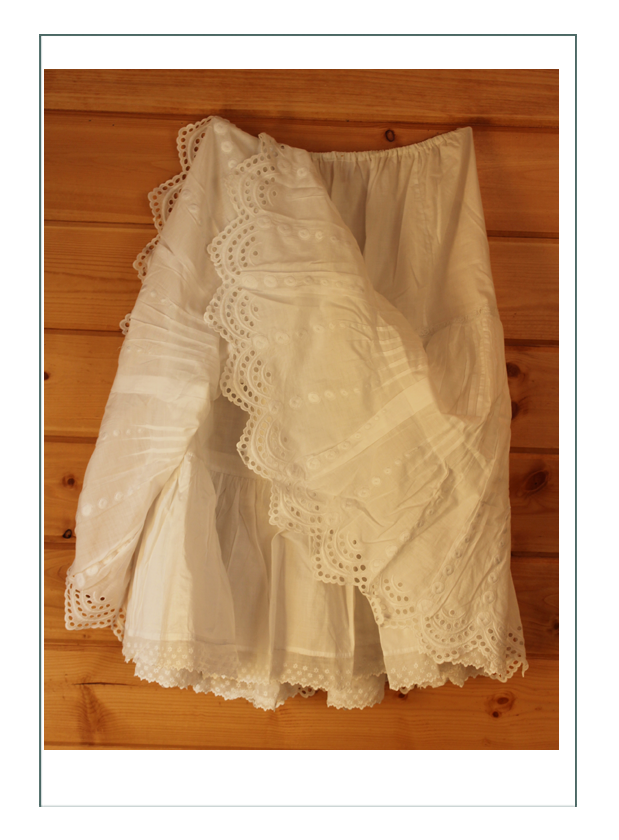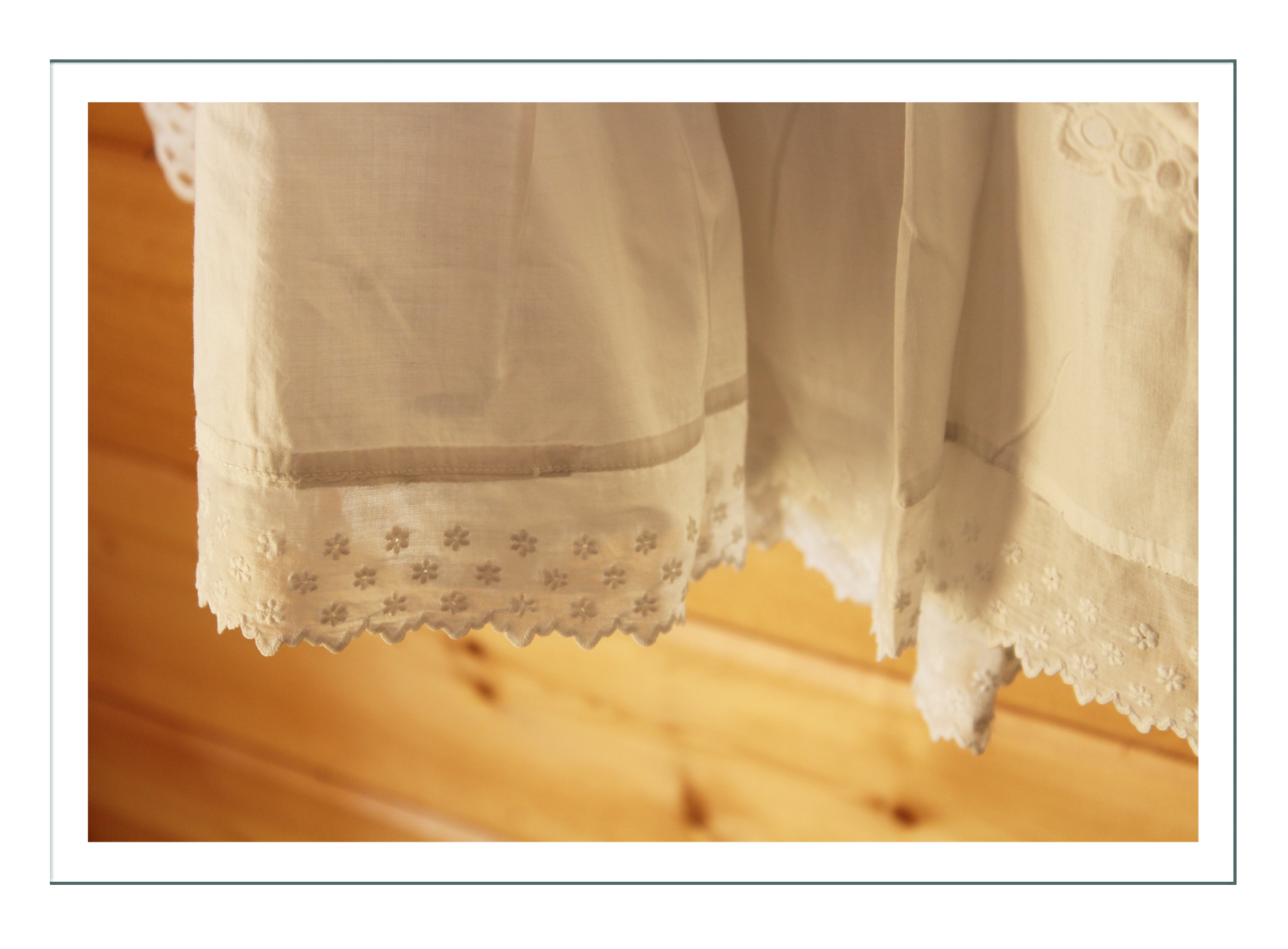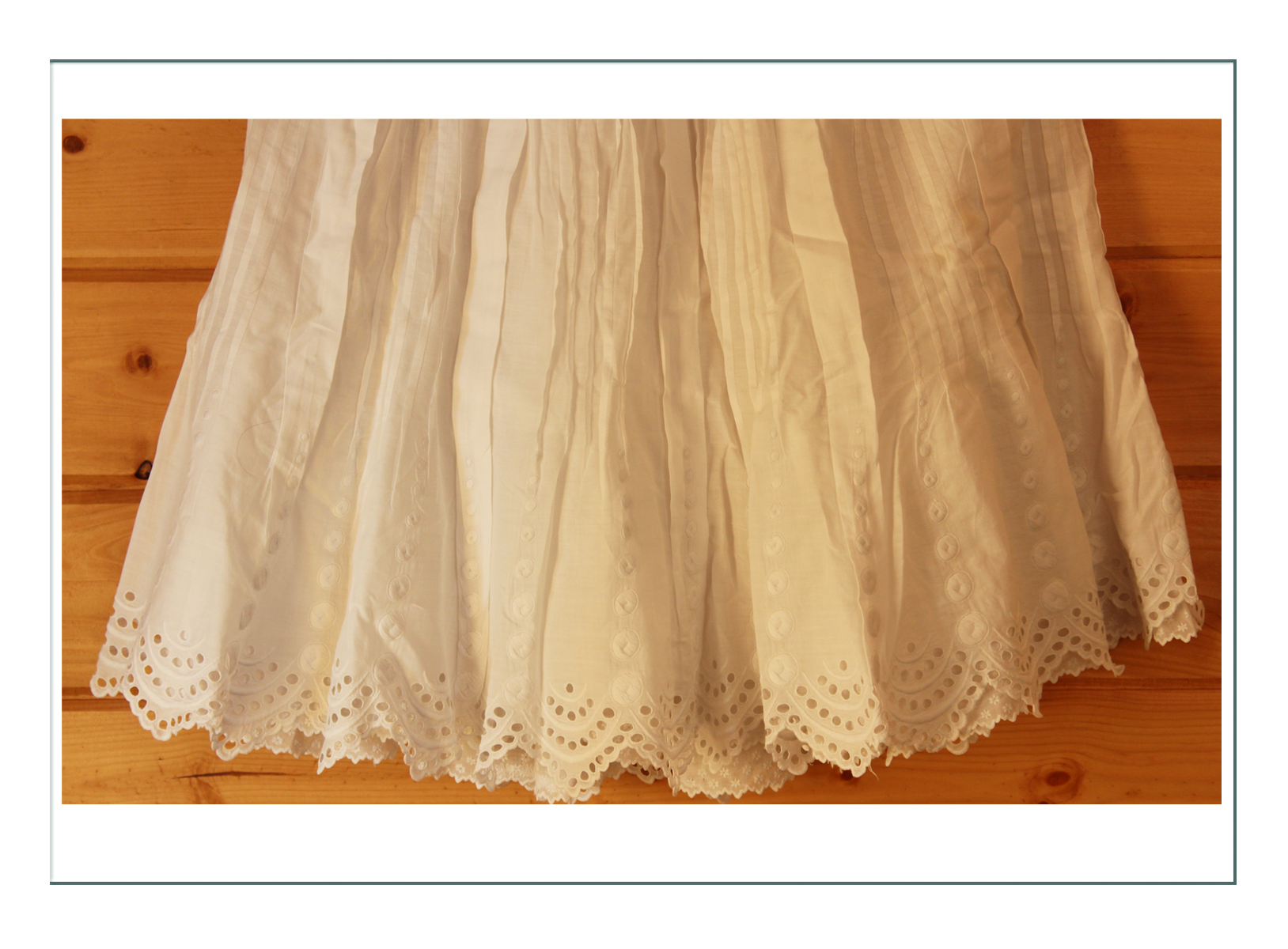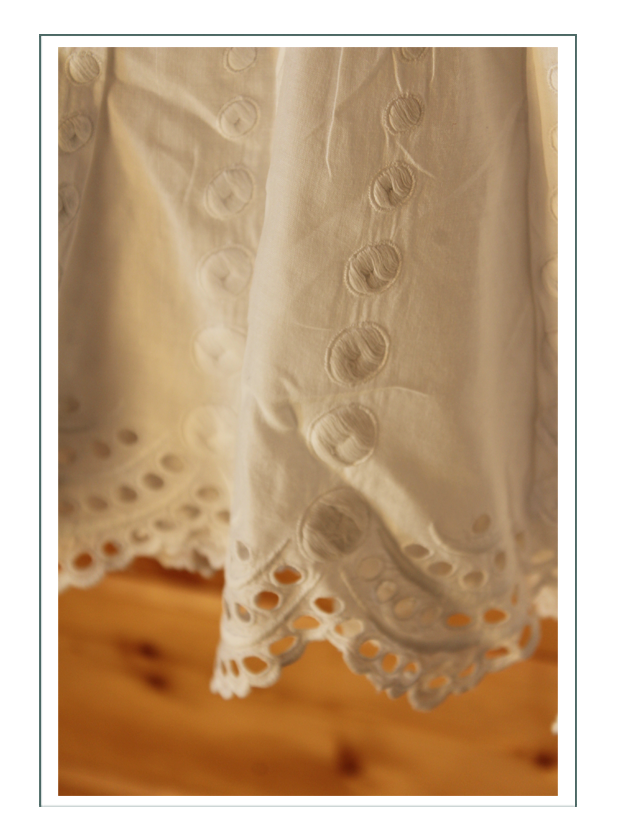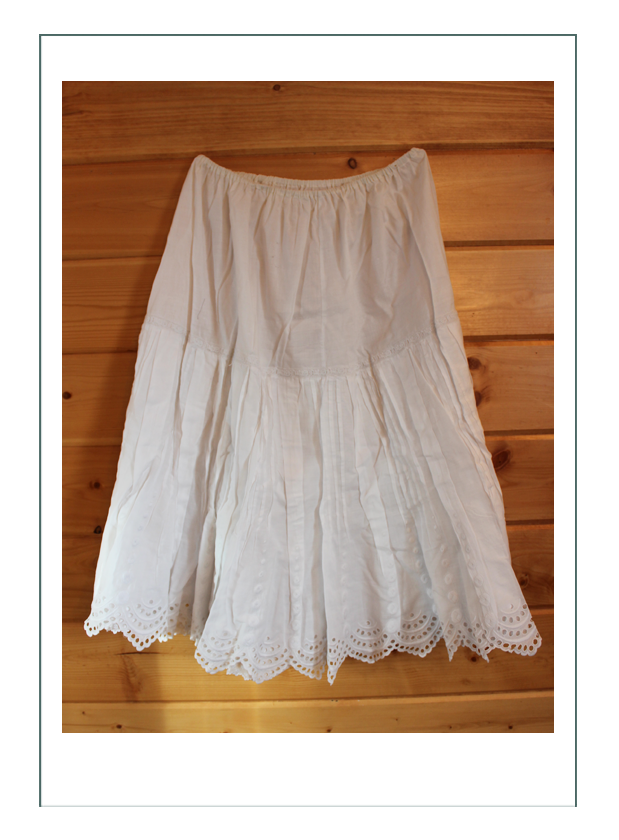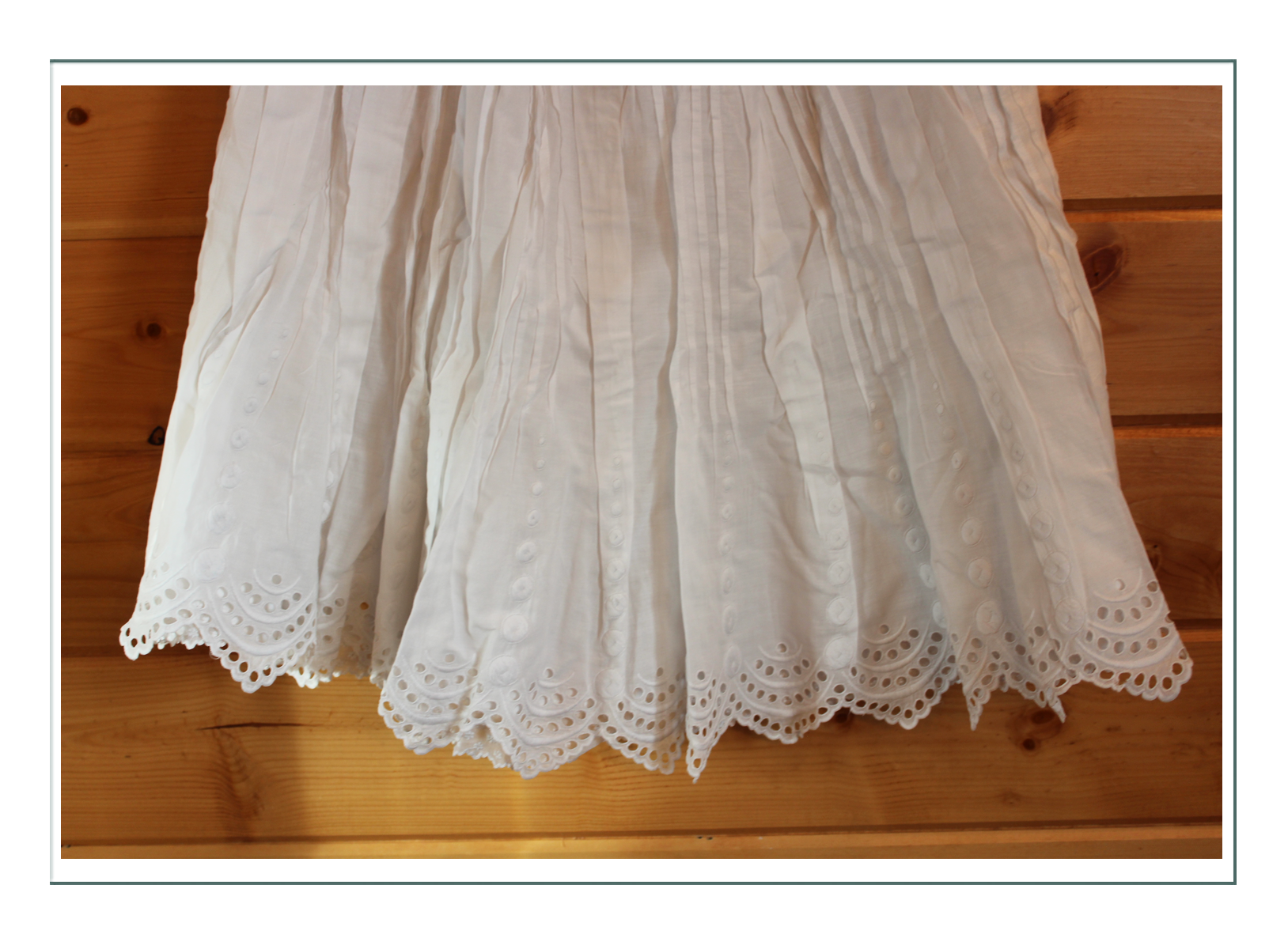 Authentic Walking & Traveling Boots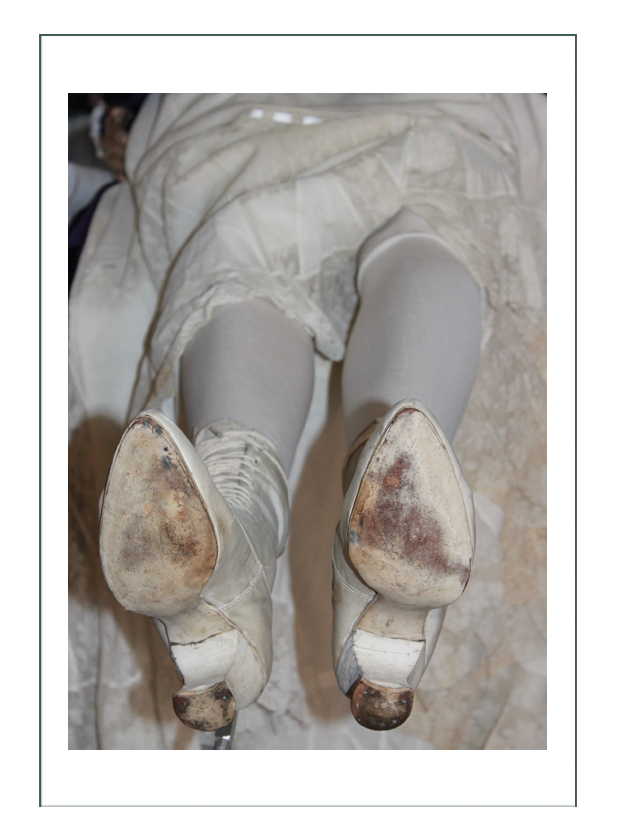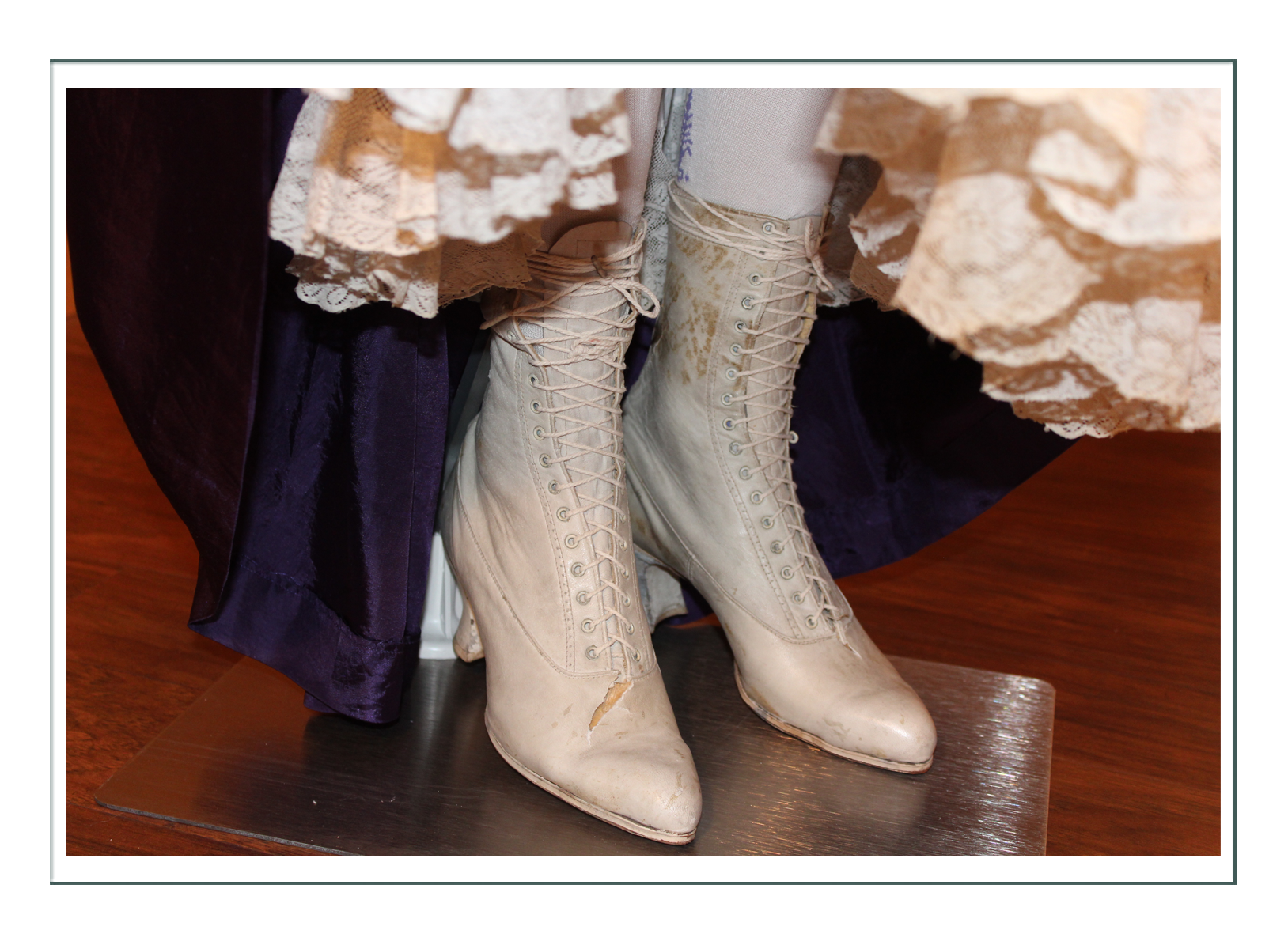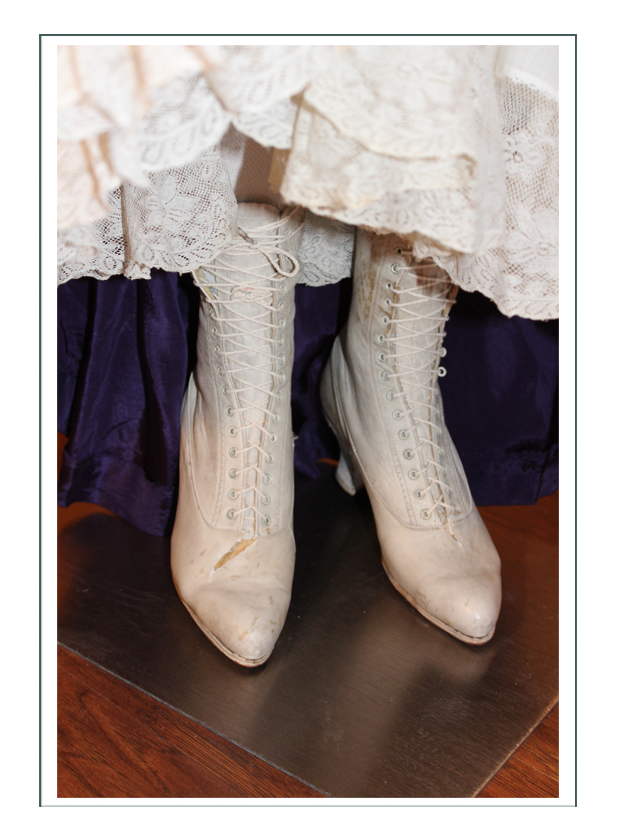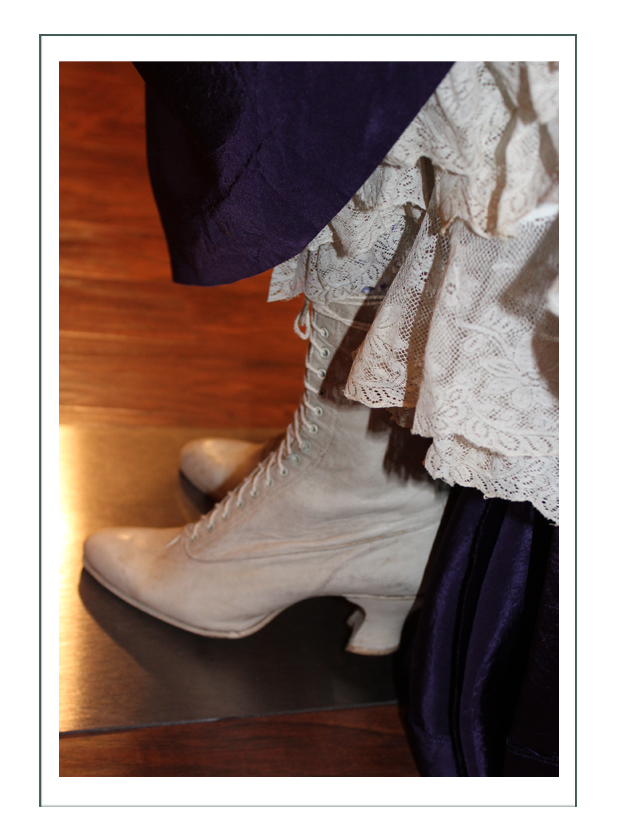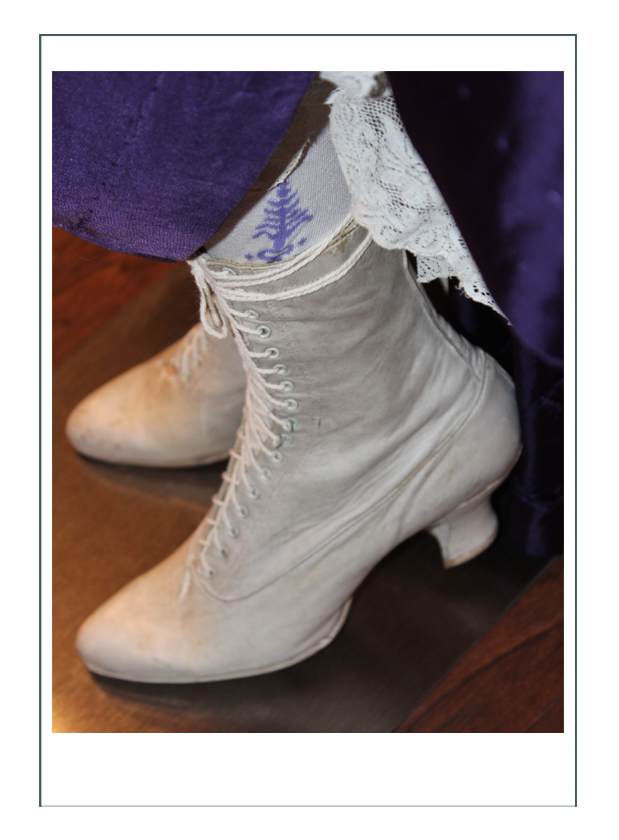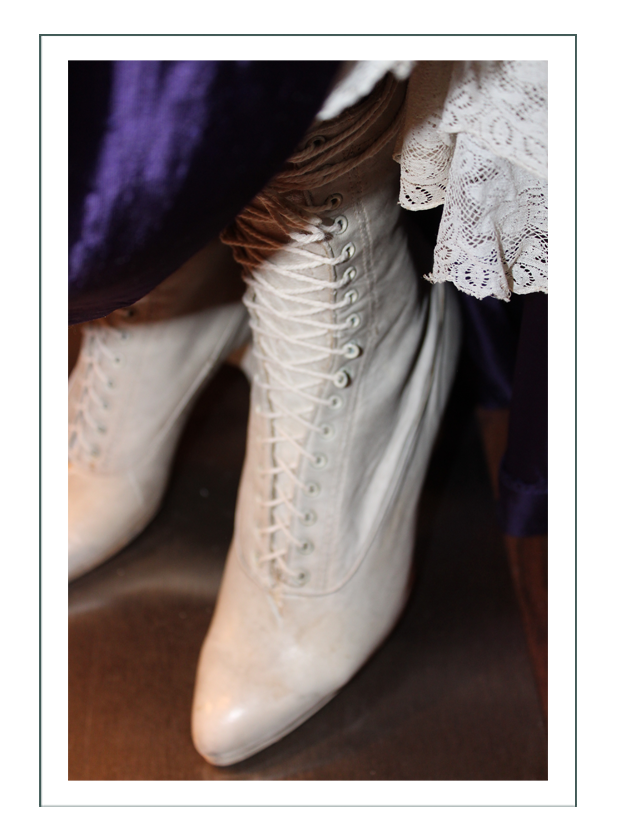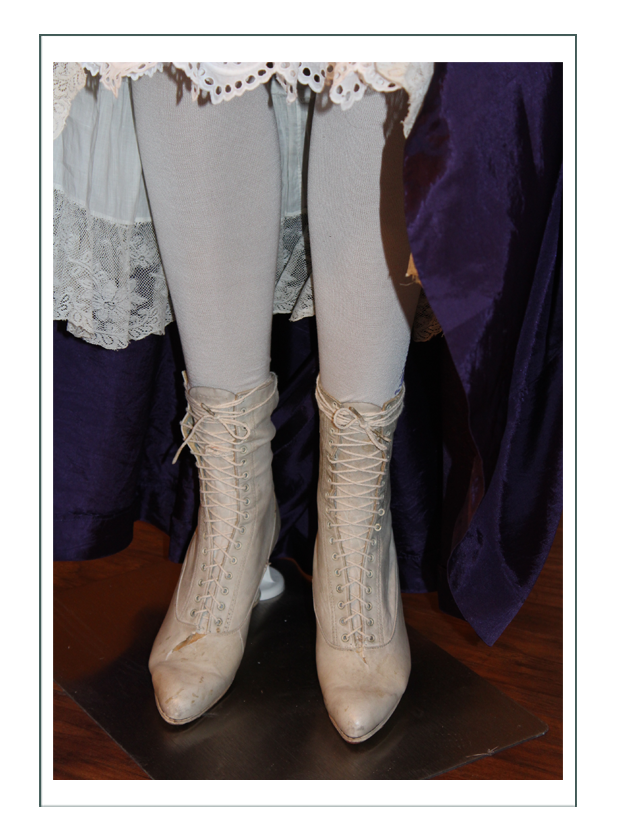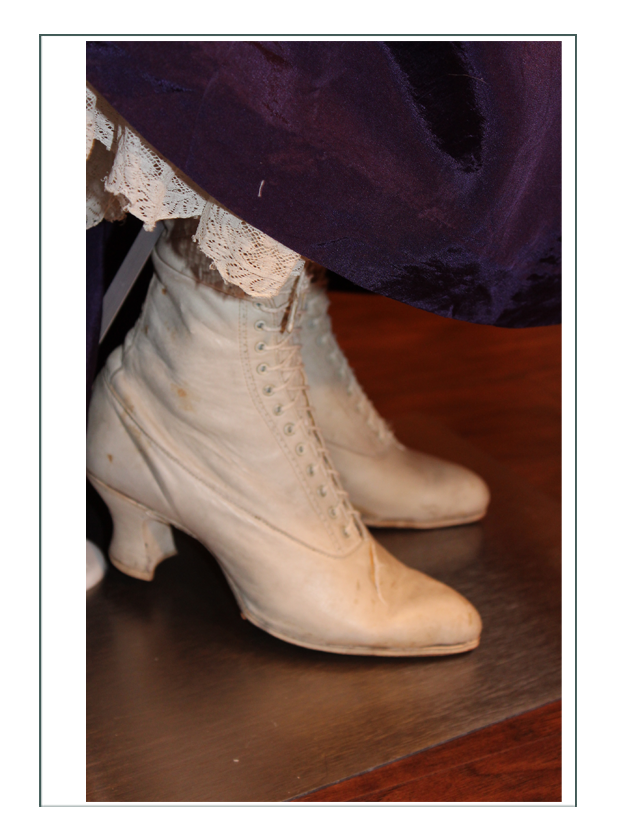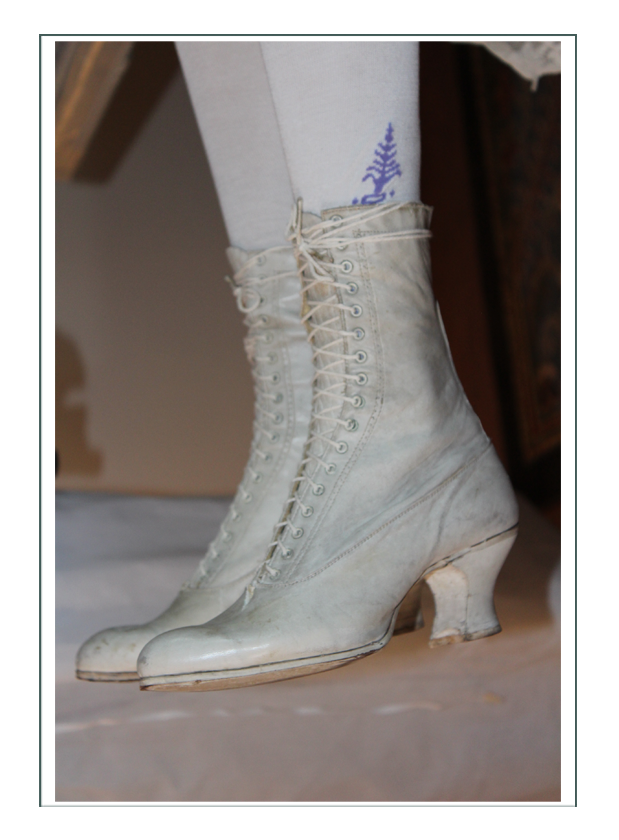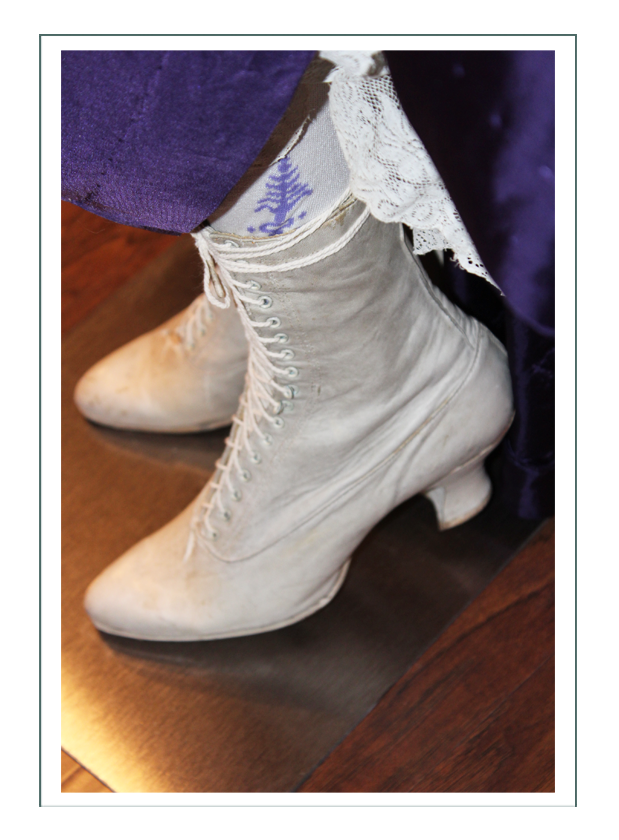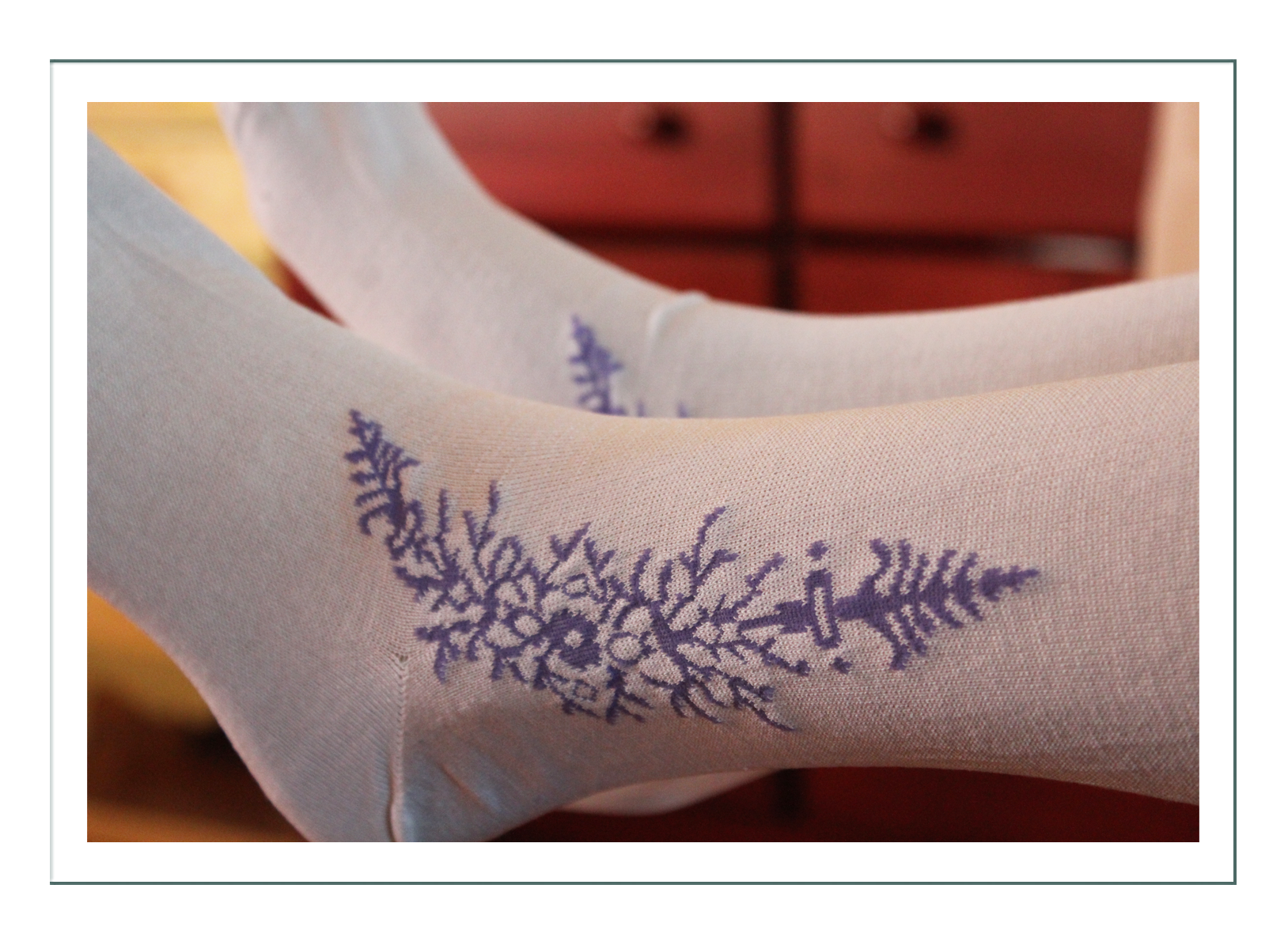 Theatrical Corset
Kat has a cotton brocade corset. It is typical of the 1895 era in that it is waist cinching, somewhat long in profile, and partially boned. It is theatrical because it does not shape or modify the body; it actually makes her bigger. The decorative plastic tassels would have been possible in 1895, made of bakelite or other predecessors to plastic.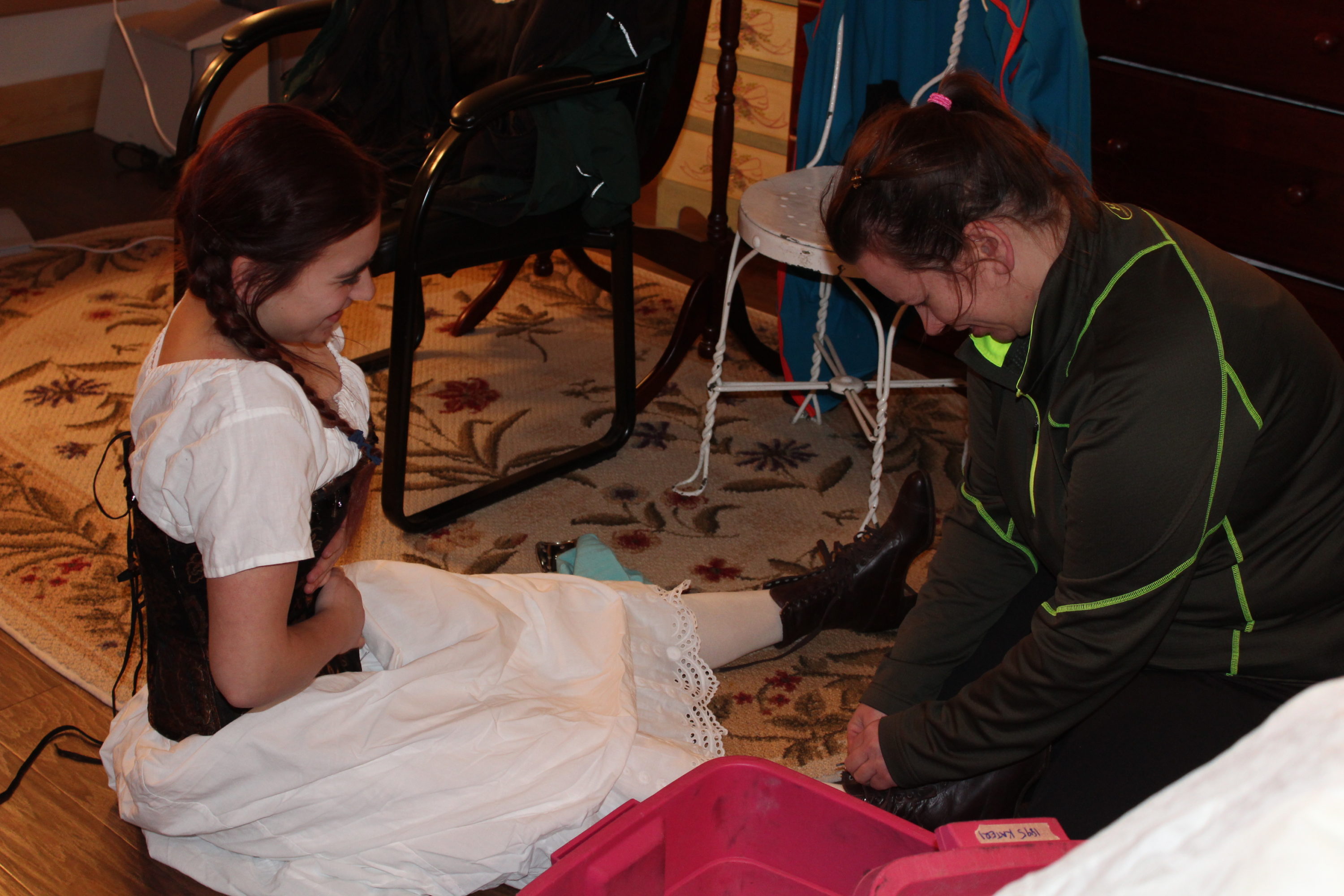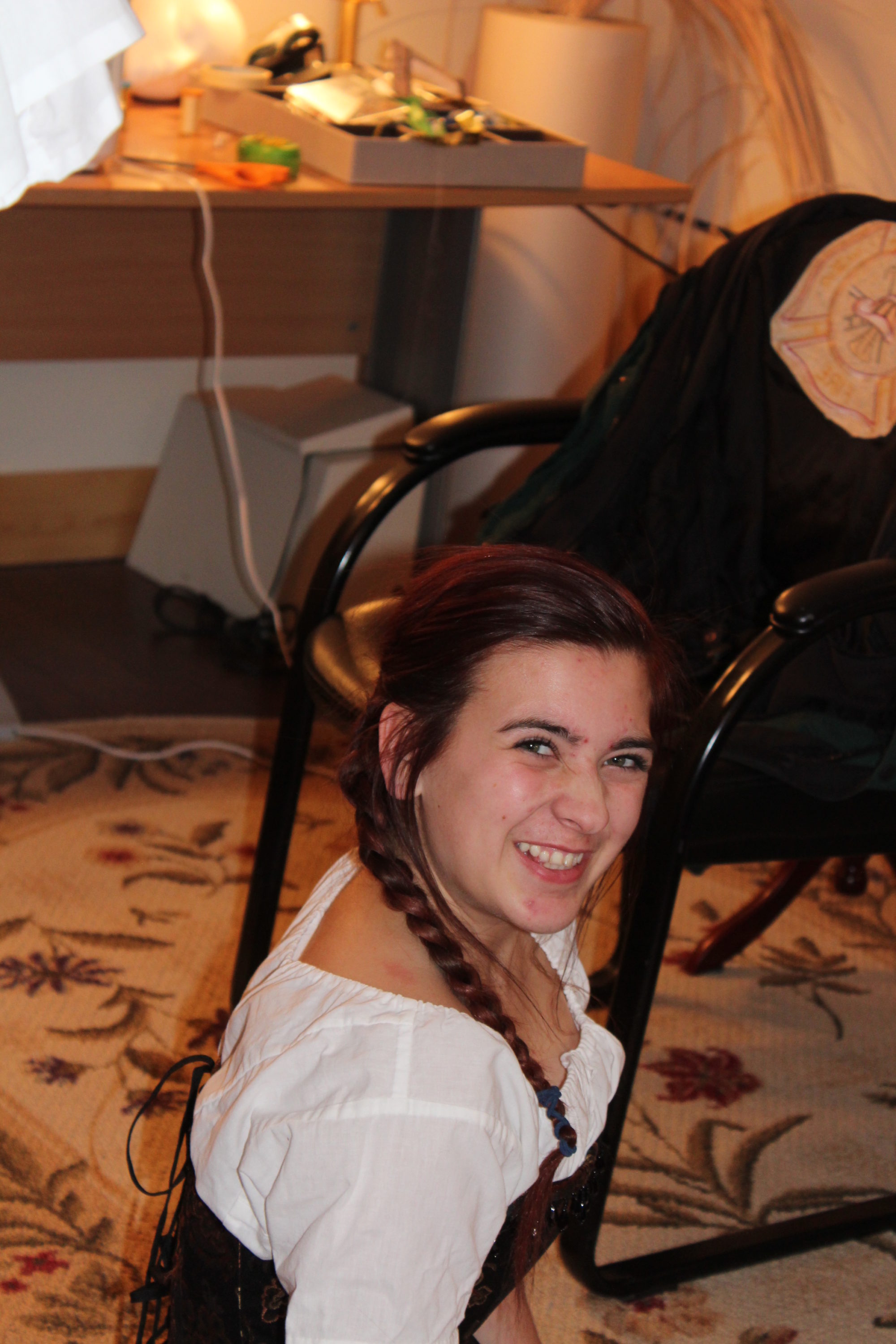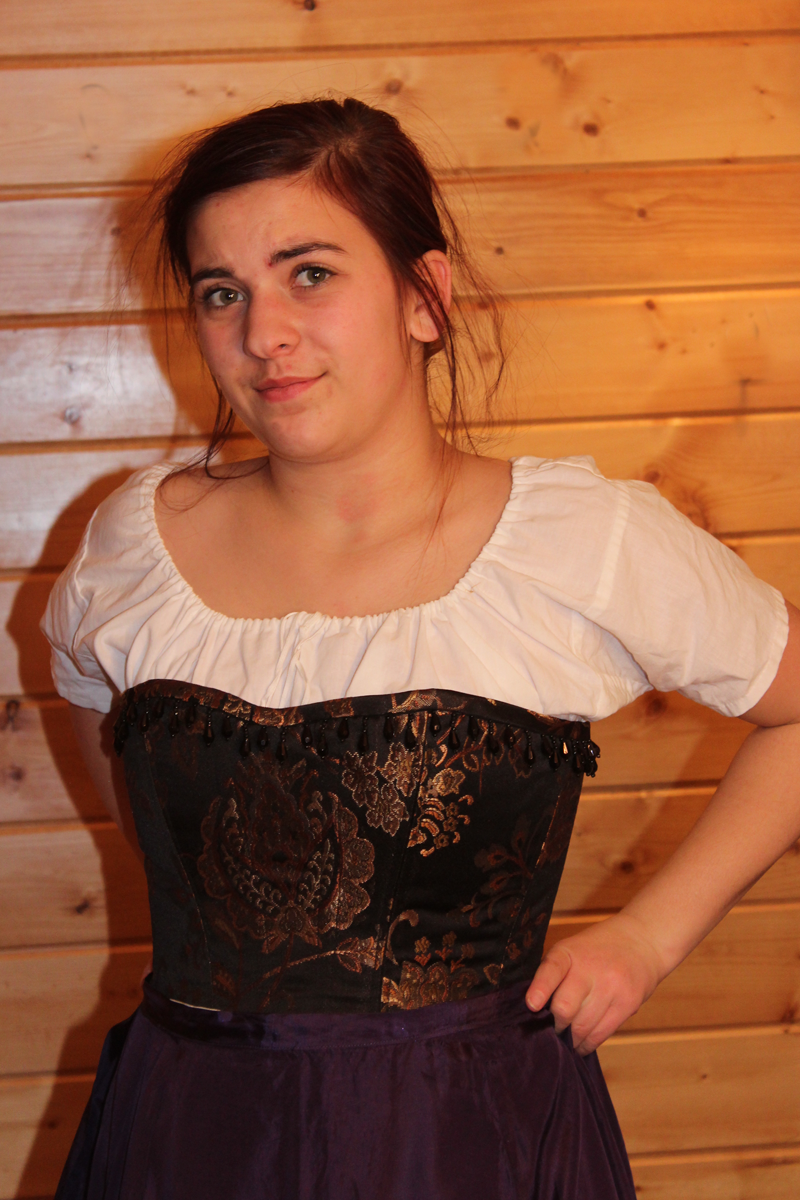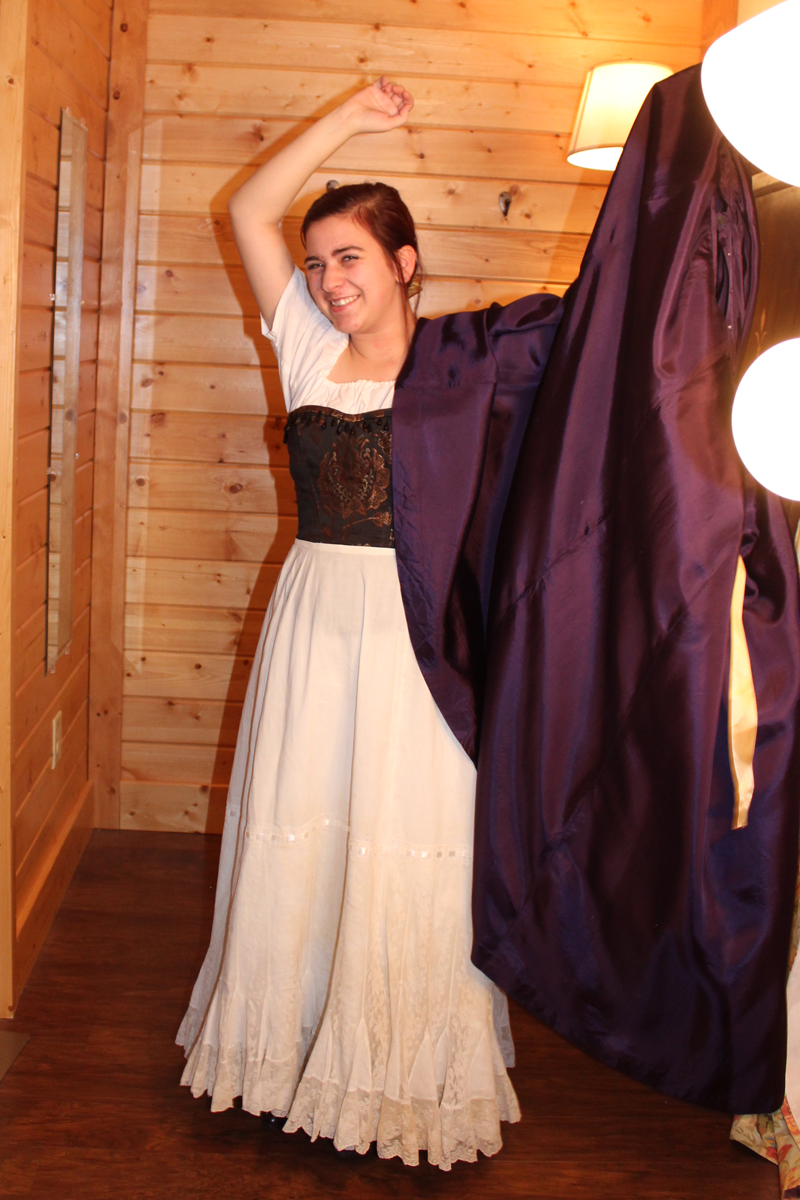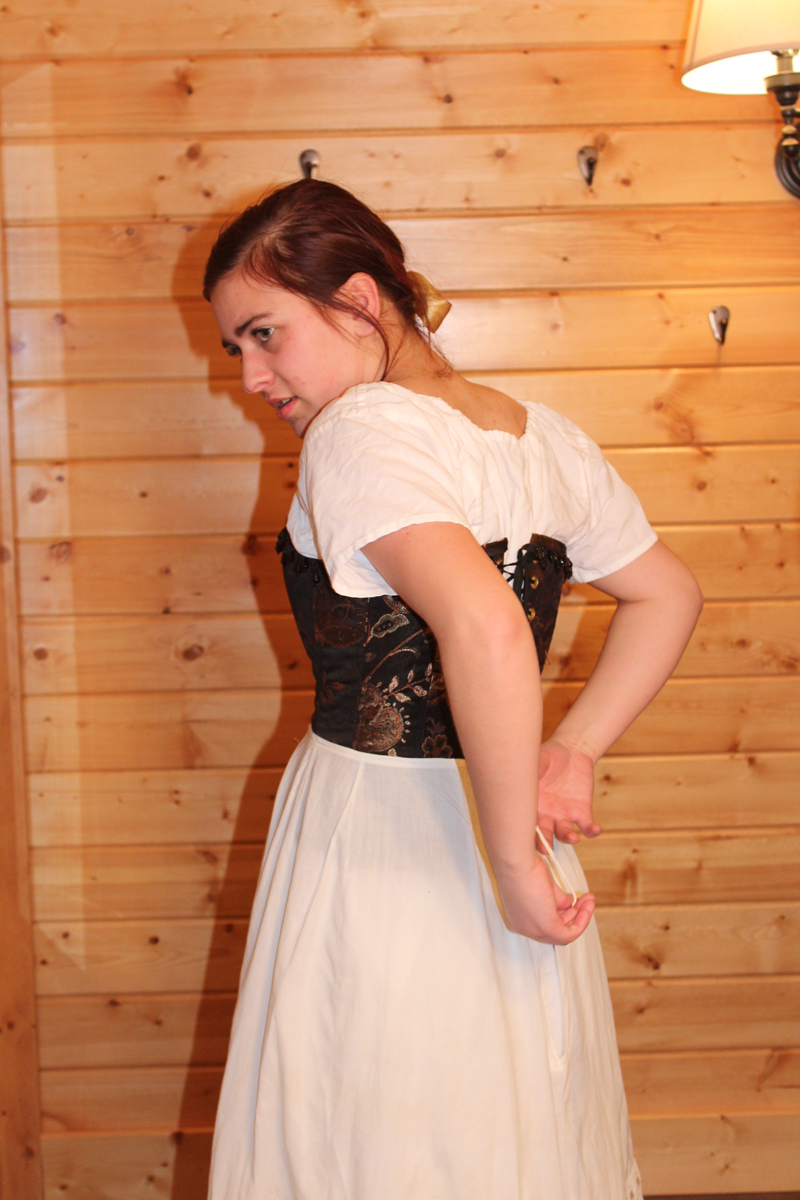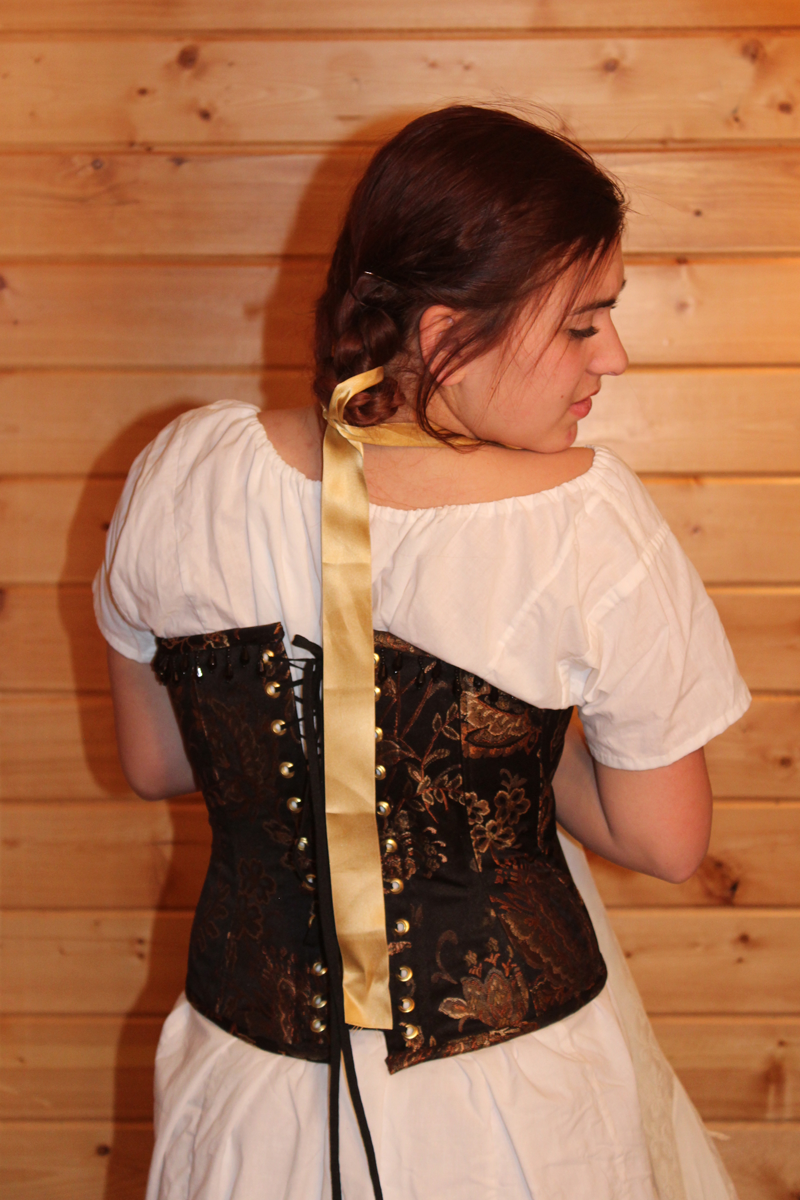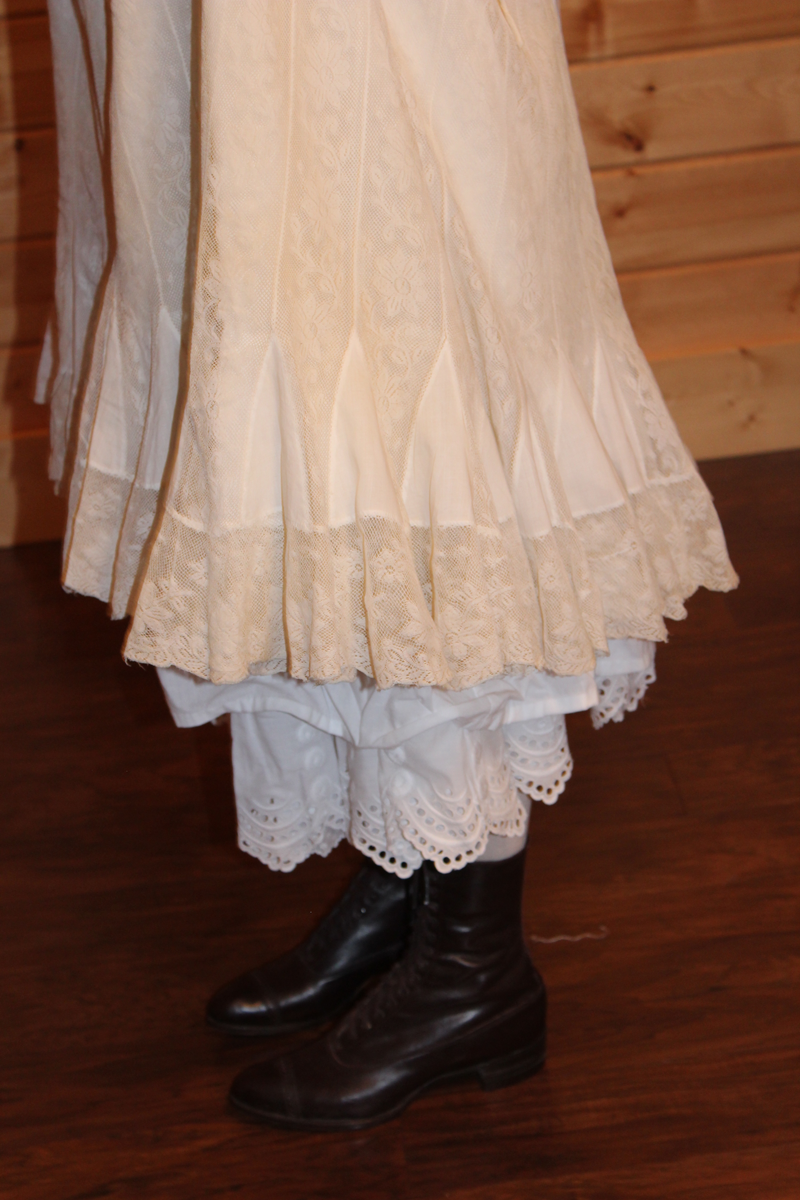 New Undergarments just for Kat!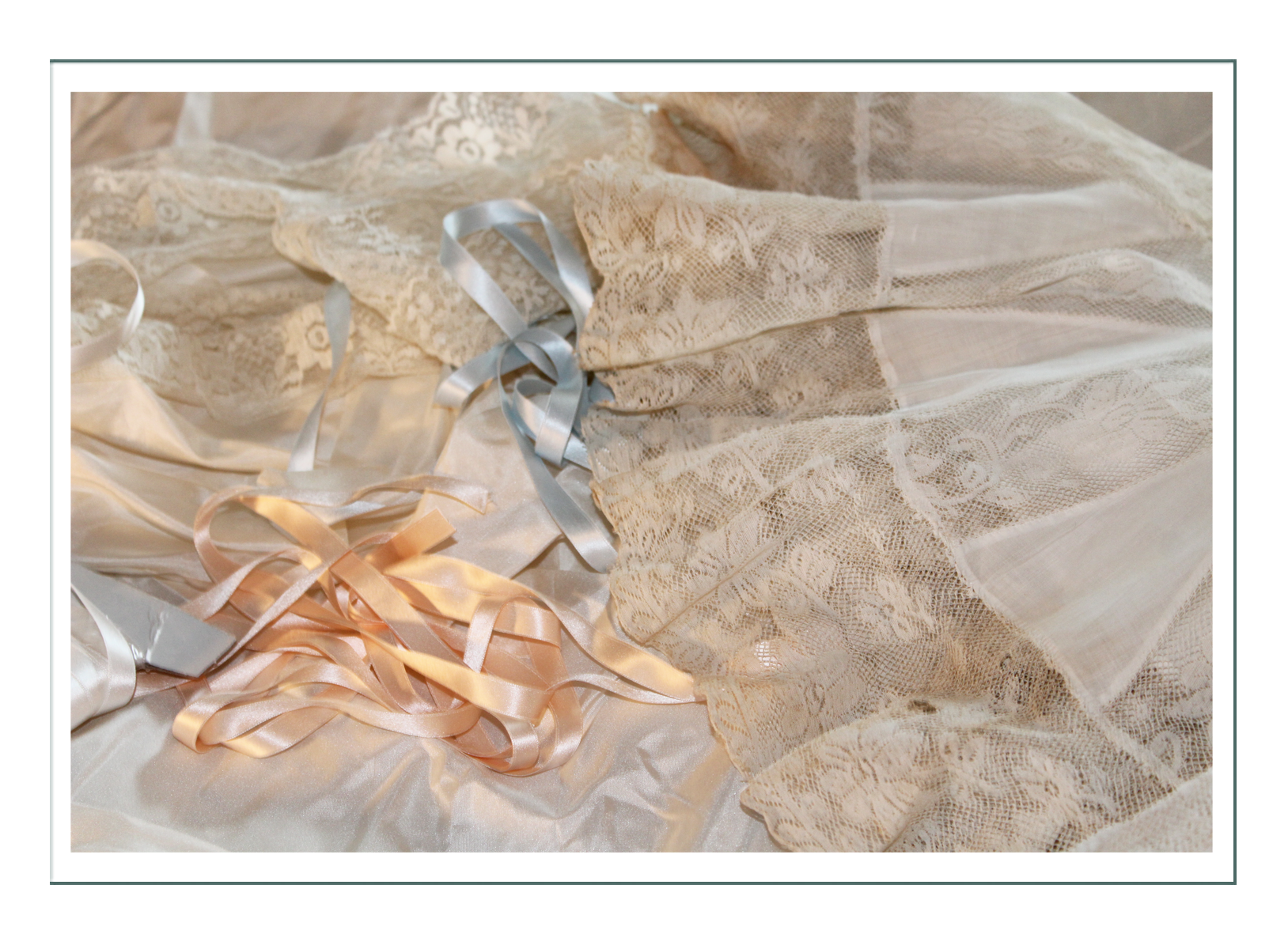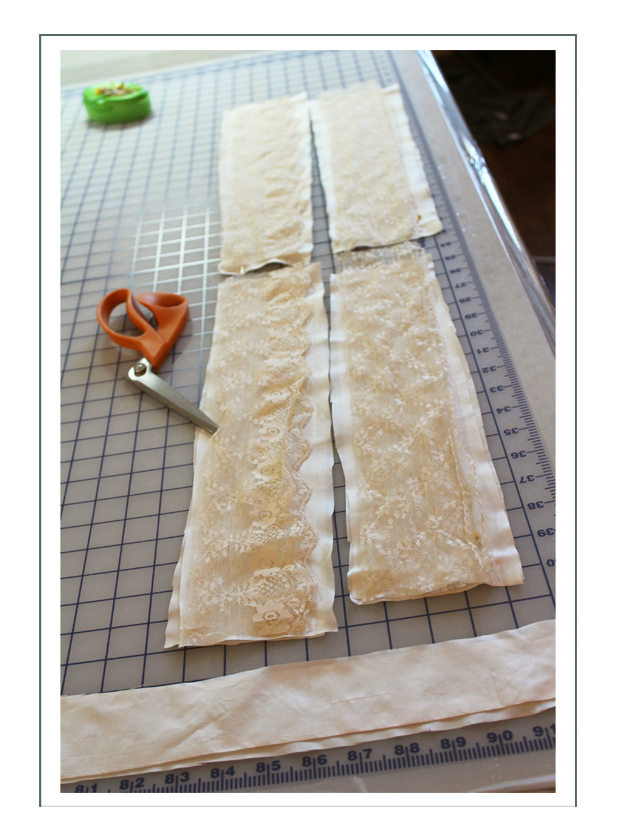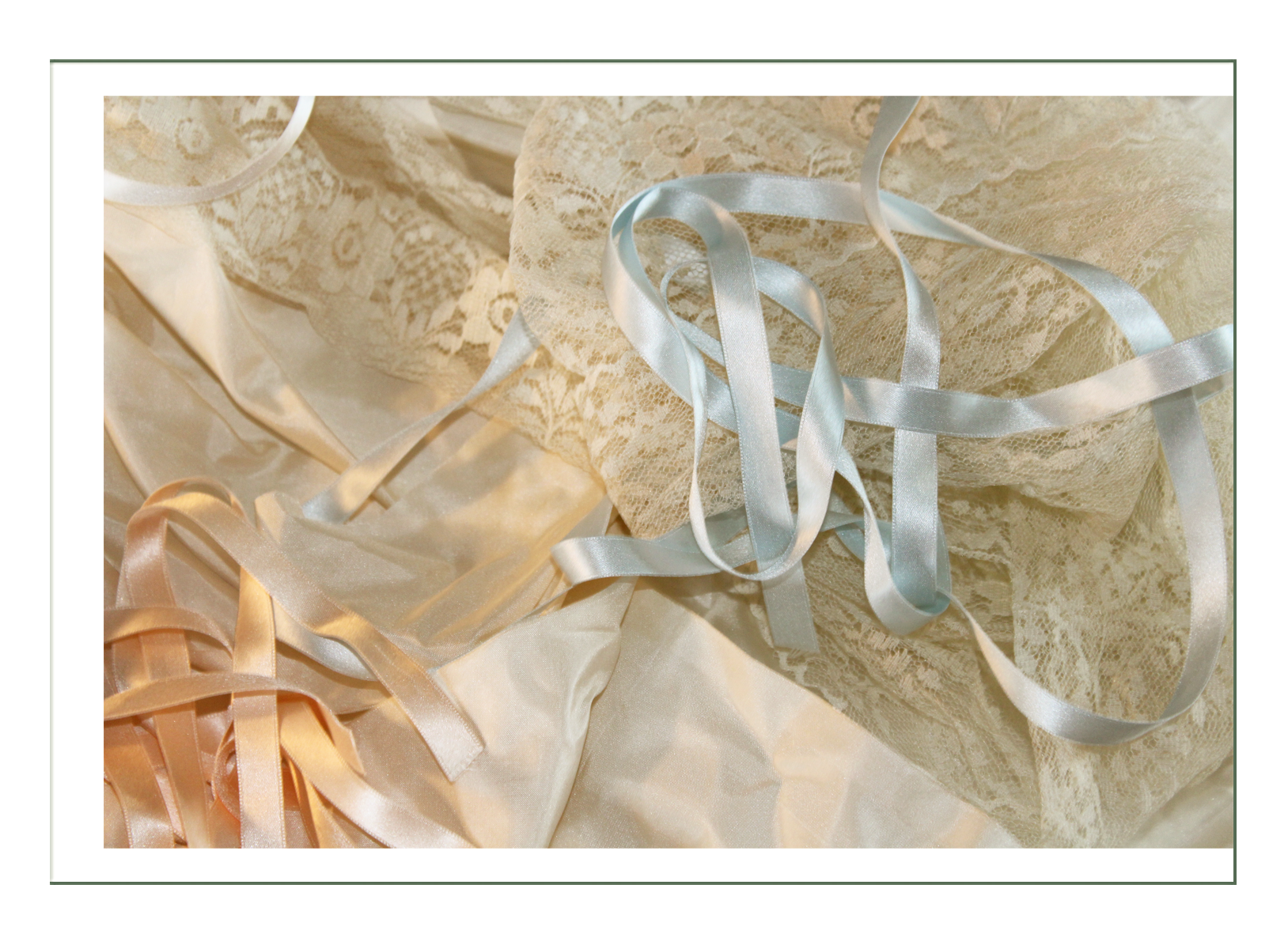 Corset Cover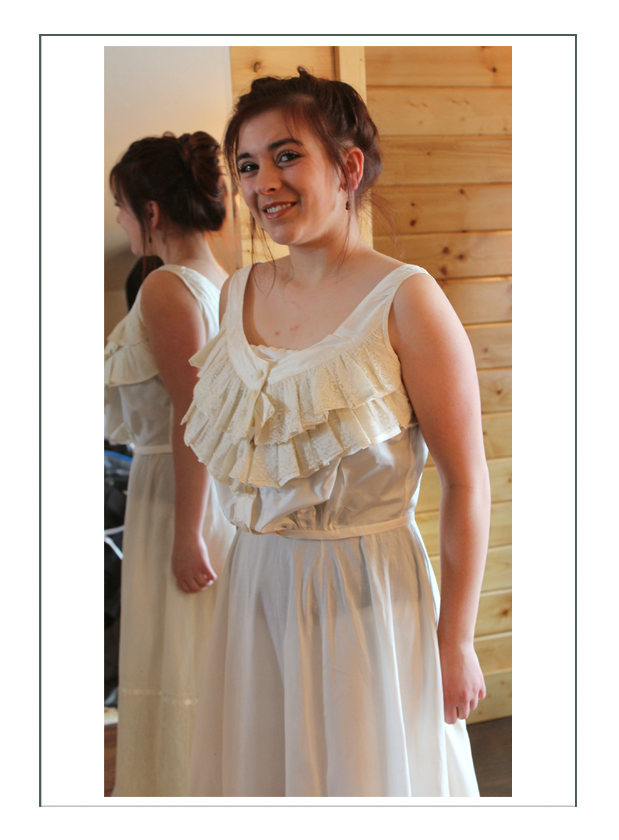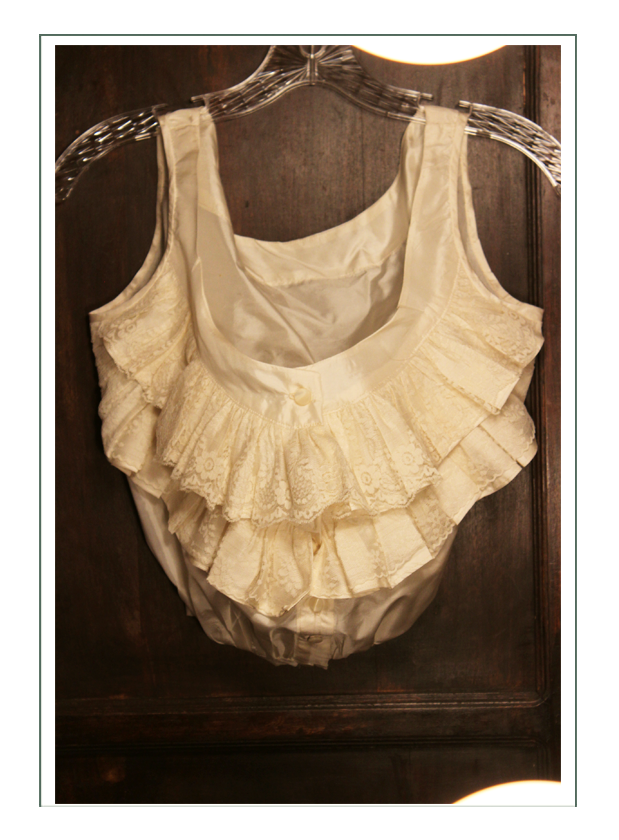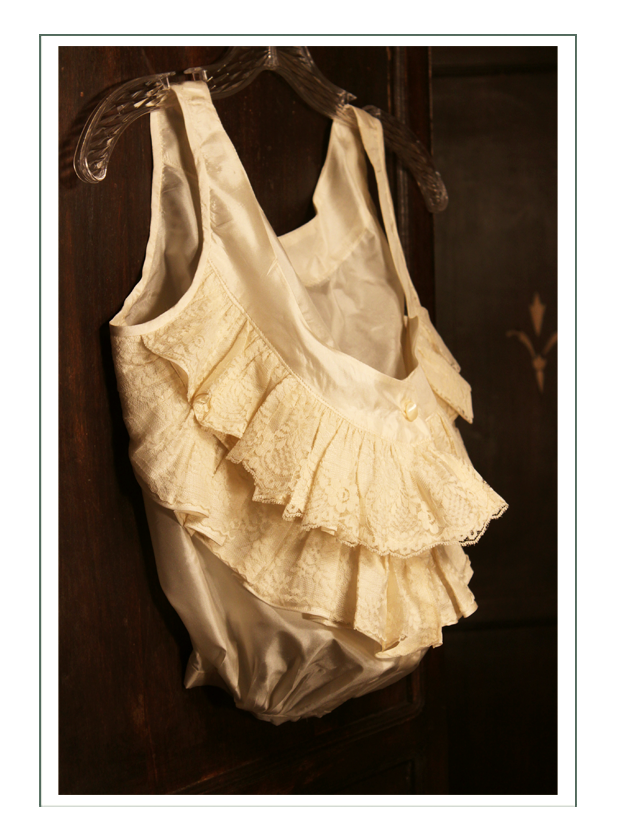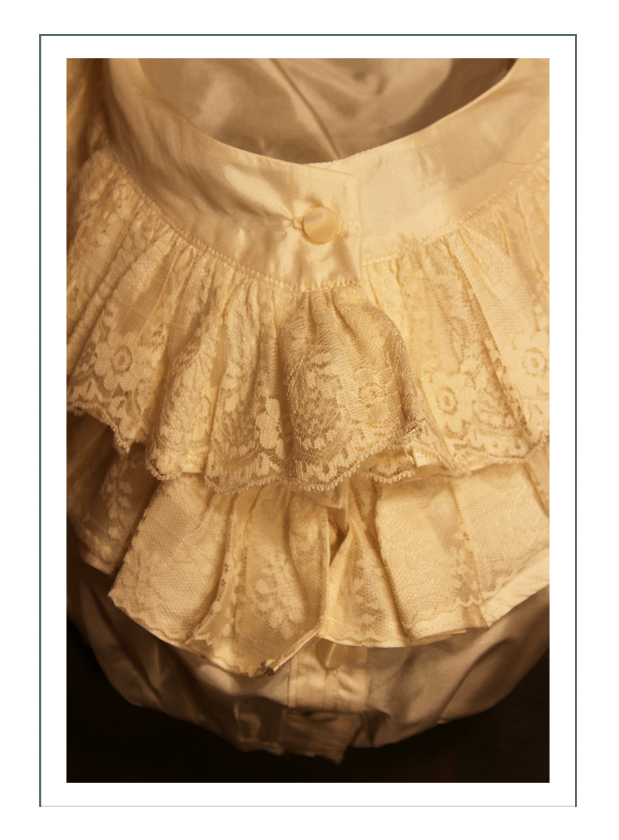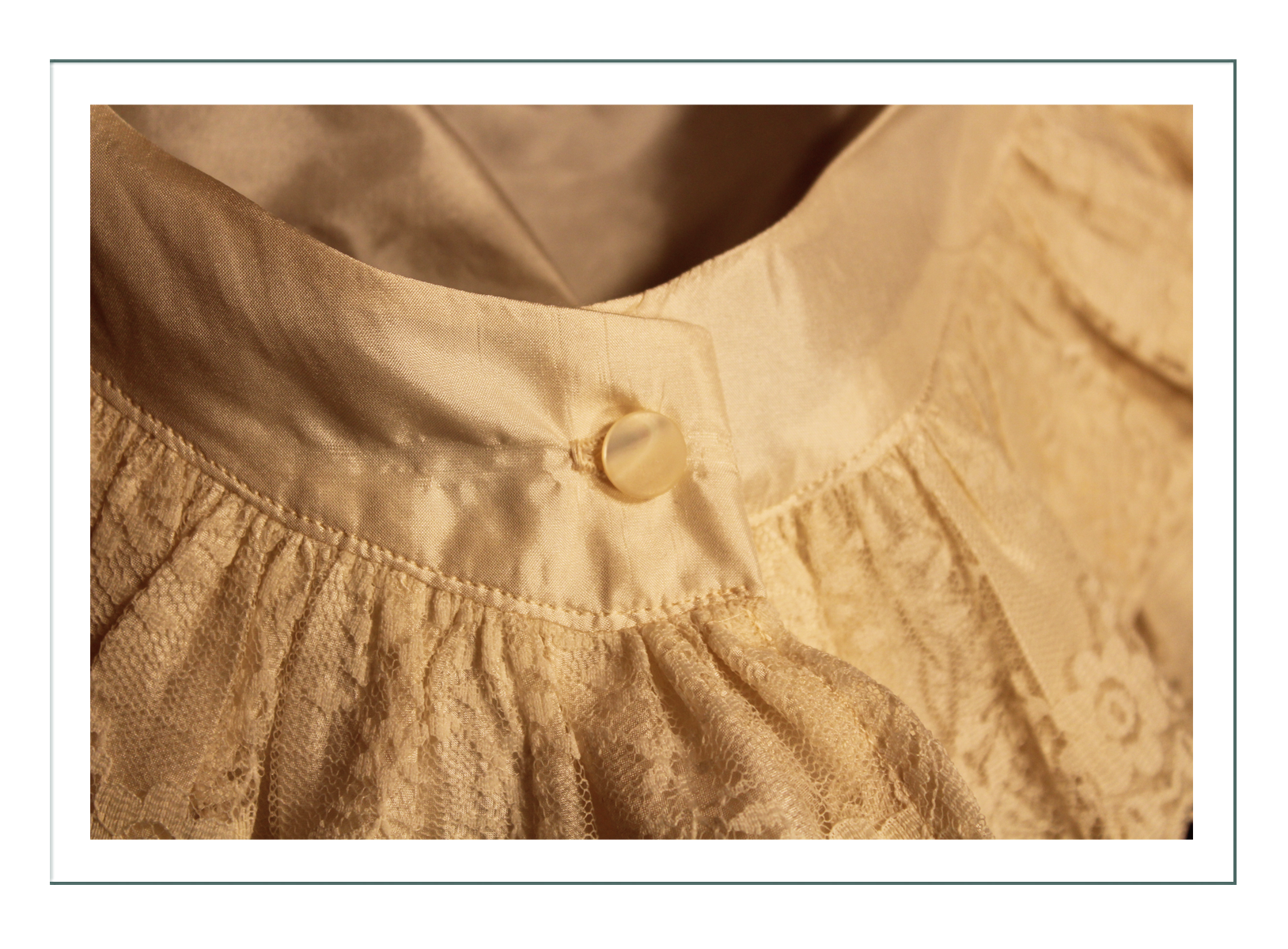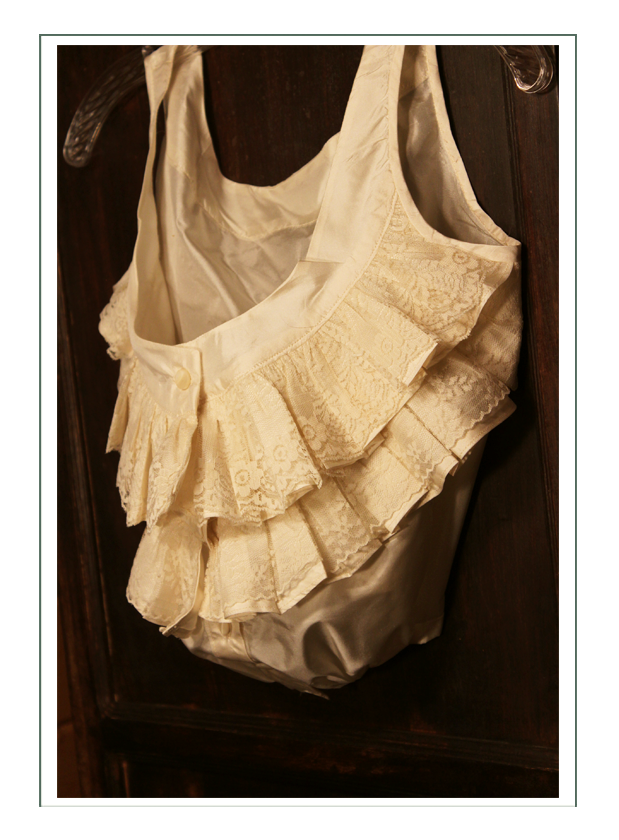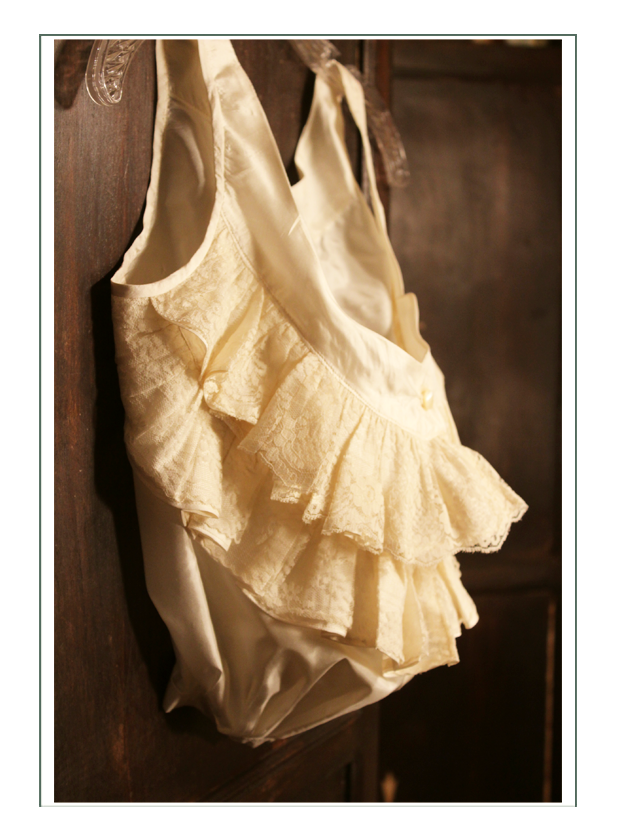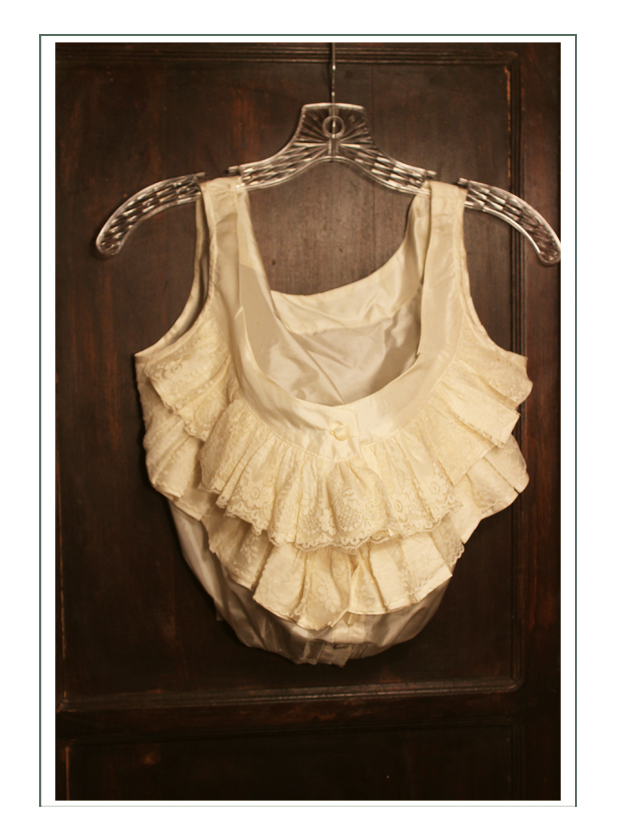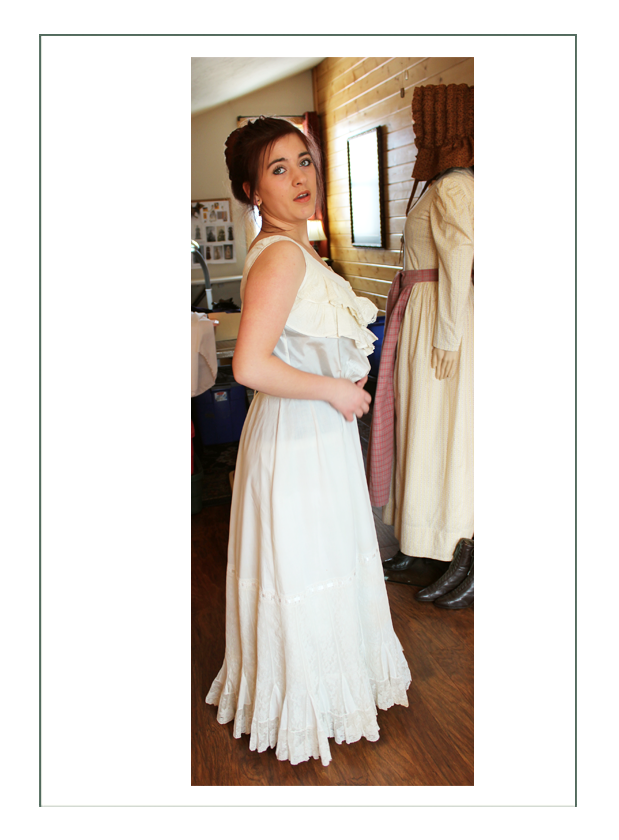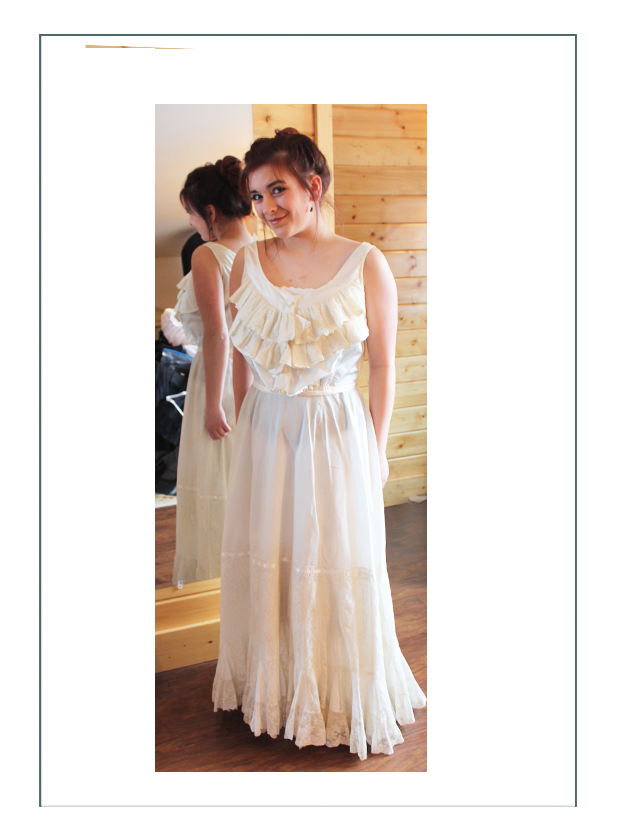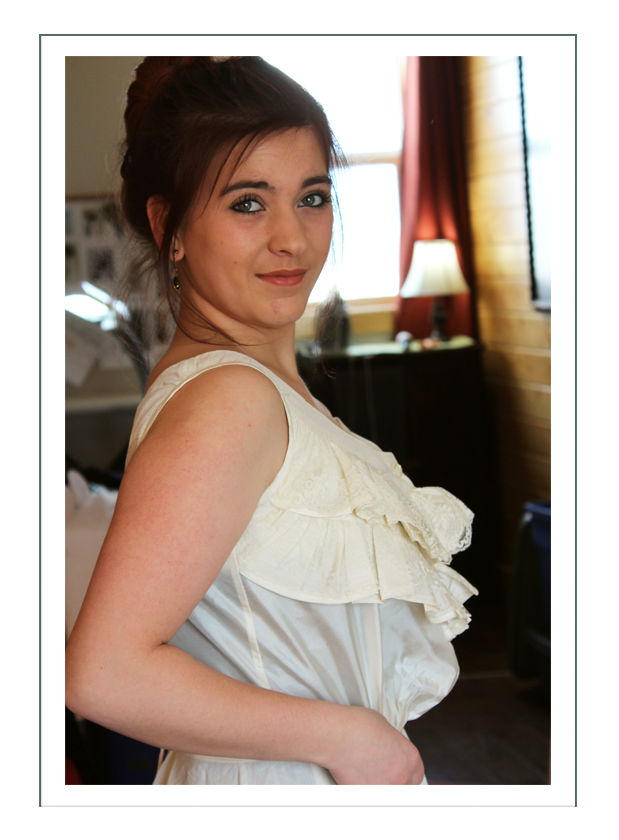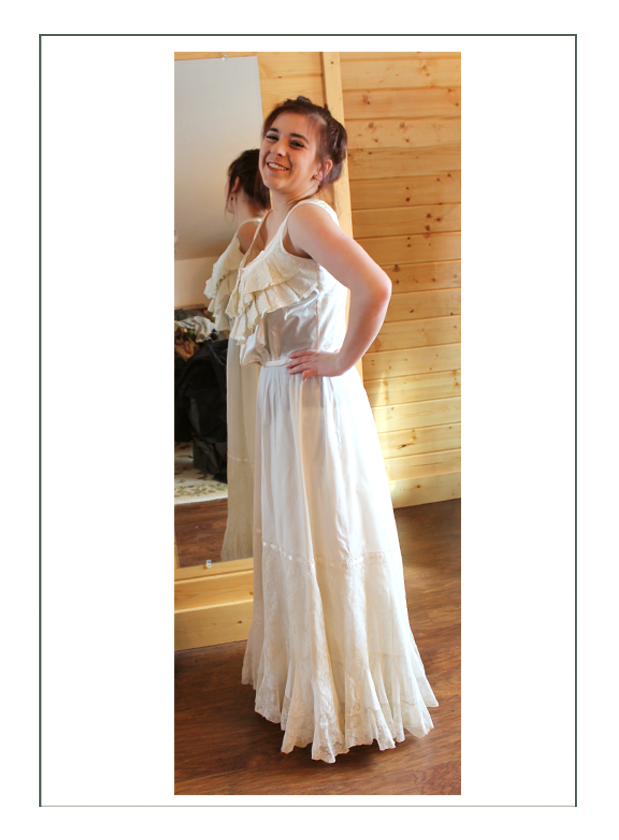 Undervest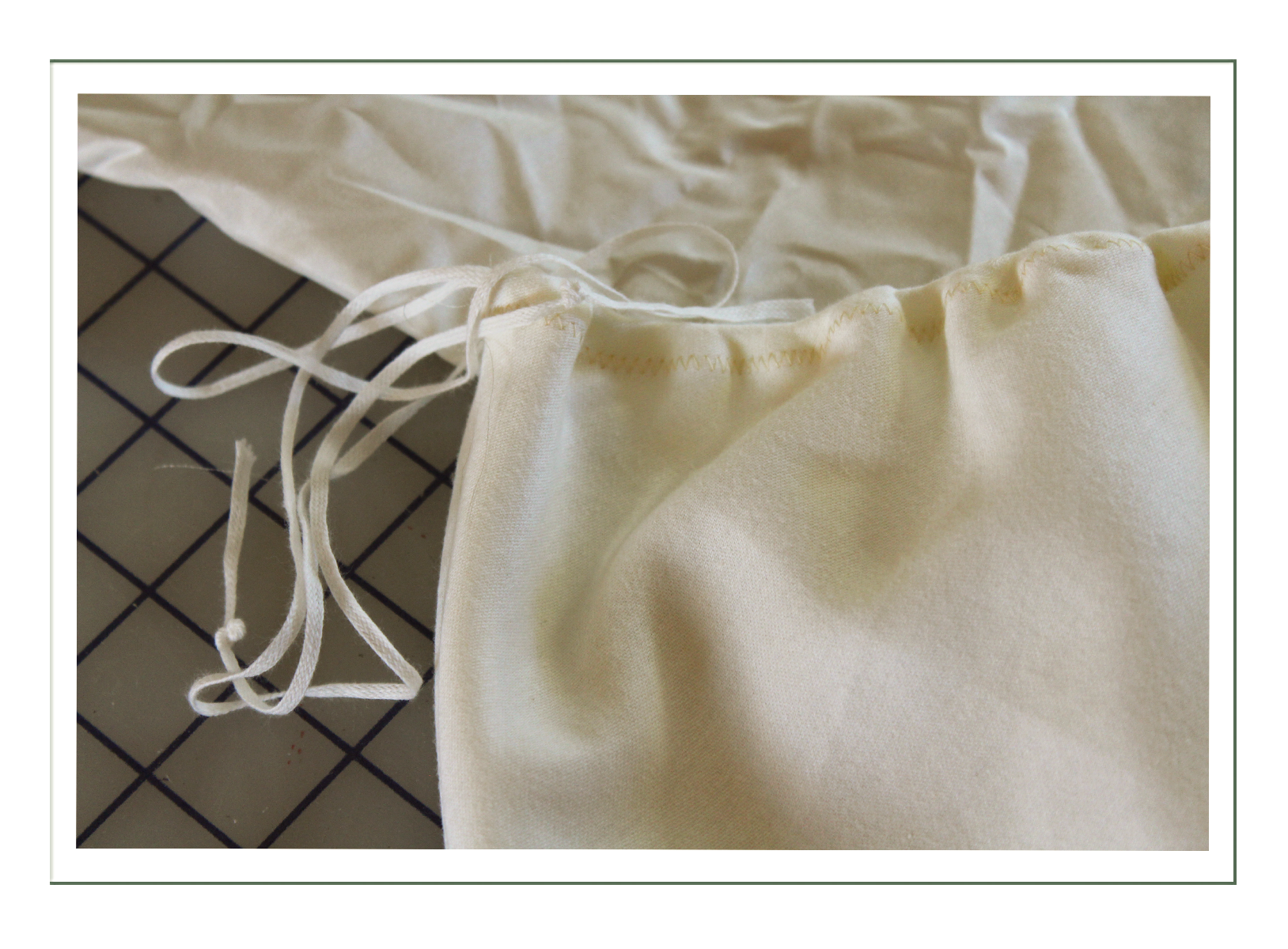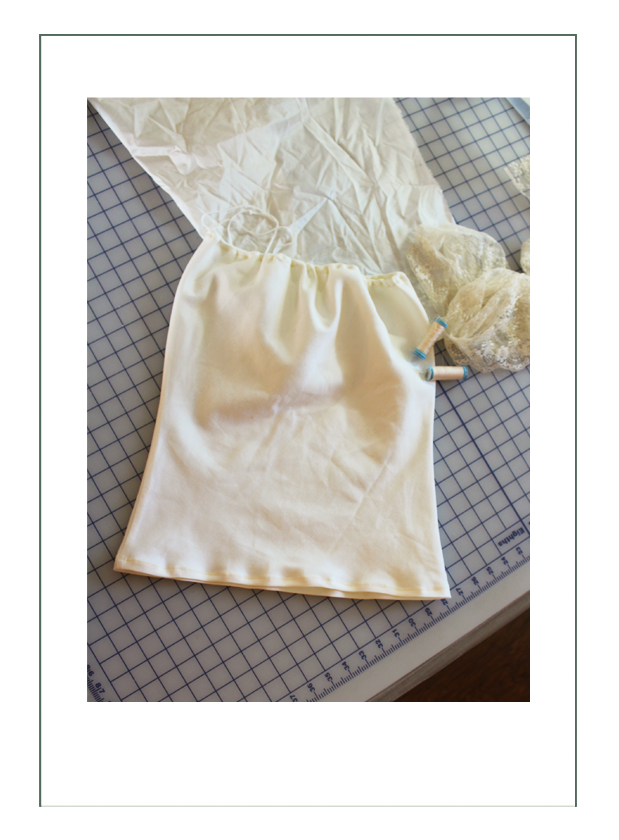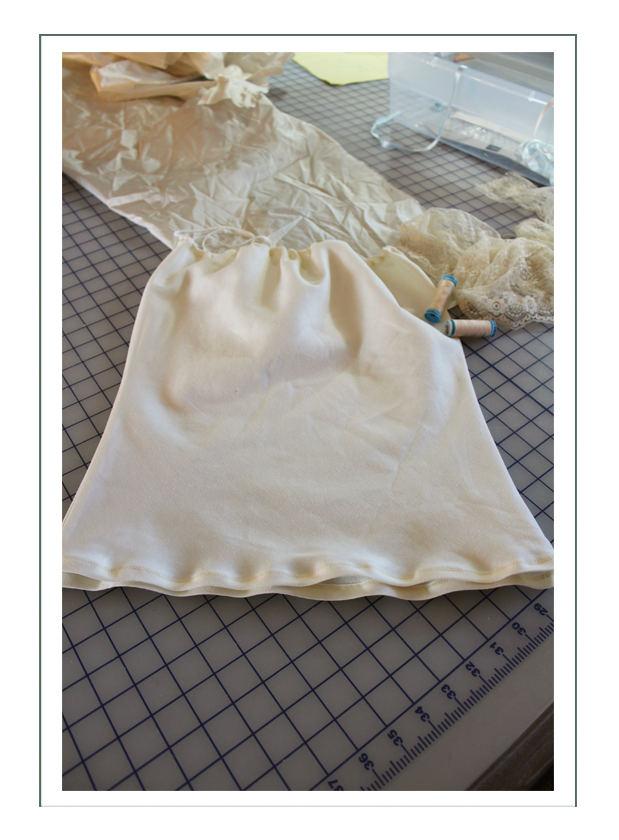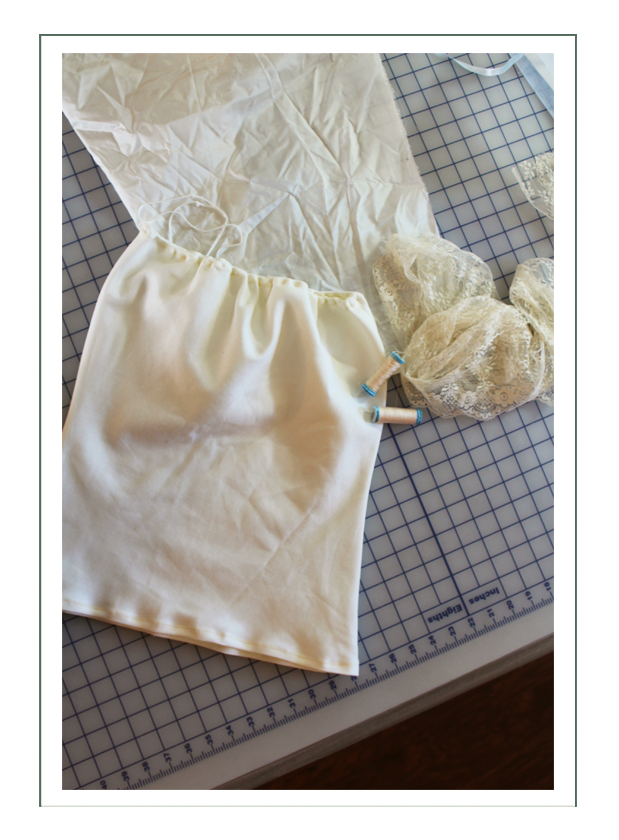 Scenes from the play featuring Hanna as "Penny Dreadful", cast poses, and mingling with the "modern folk" afterwards.
Many thanks to Hanna for donating her ensemble back to us for use in marketing. We are honored excited to be working on Hanna's authentic 1920's "Great Gatsby" theme wedding gown coming in 2018!
Hanna – original performer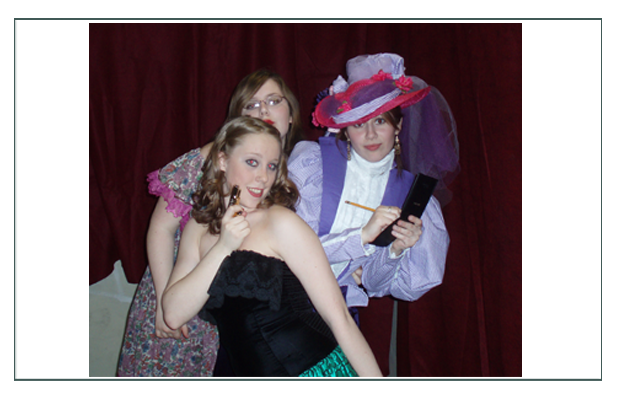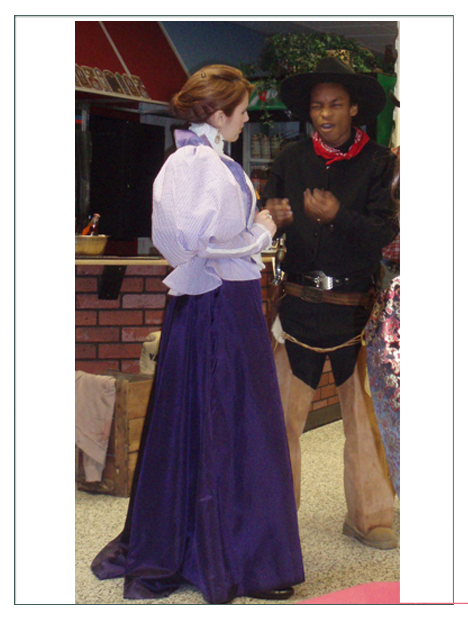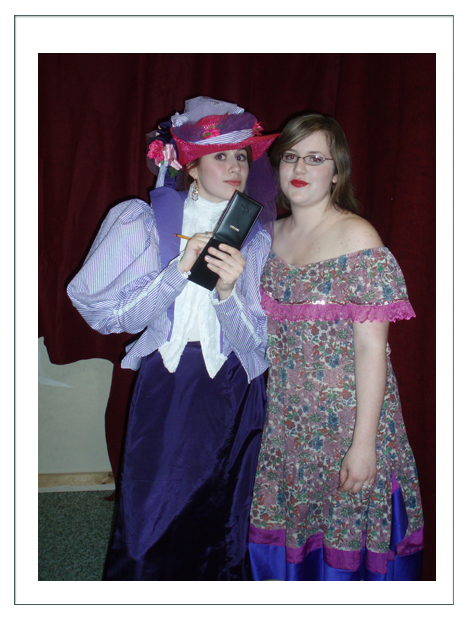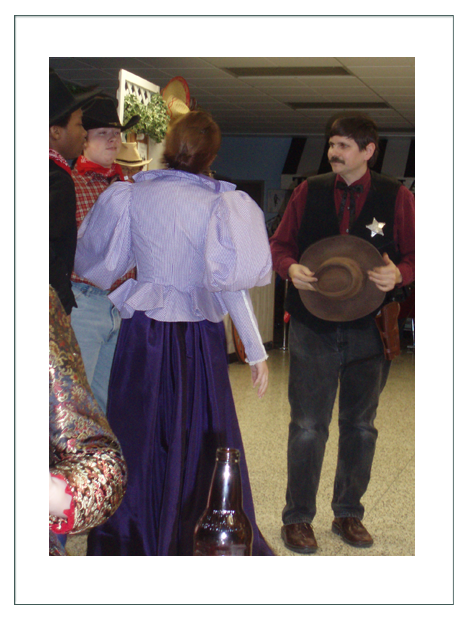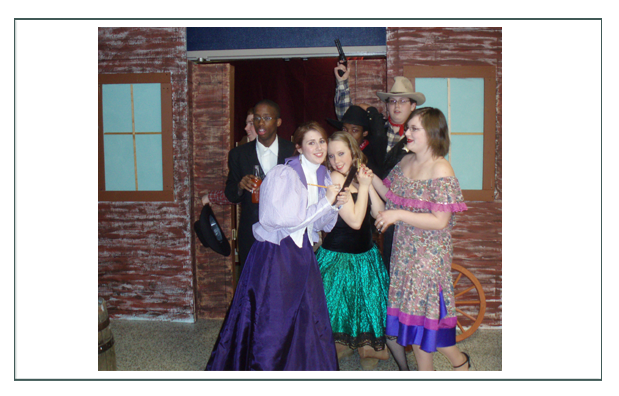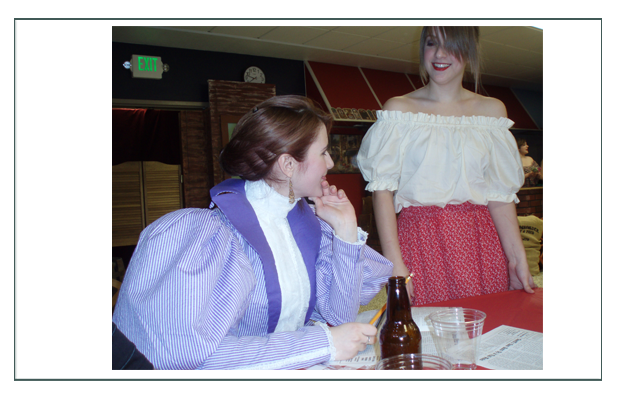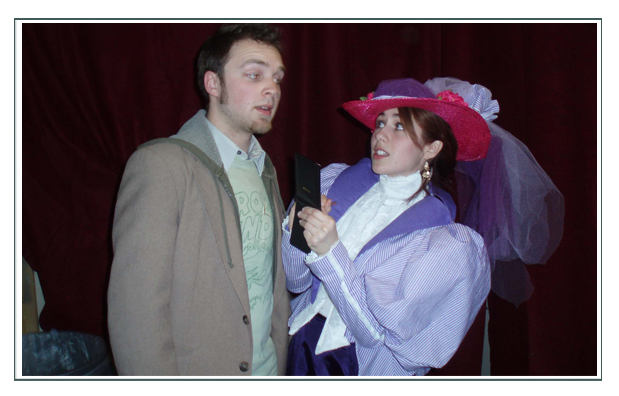 New Life with Kat!
Dress Rehearsal – quick modification of collar and revers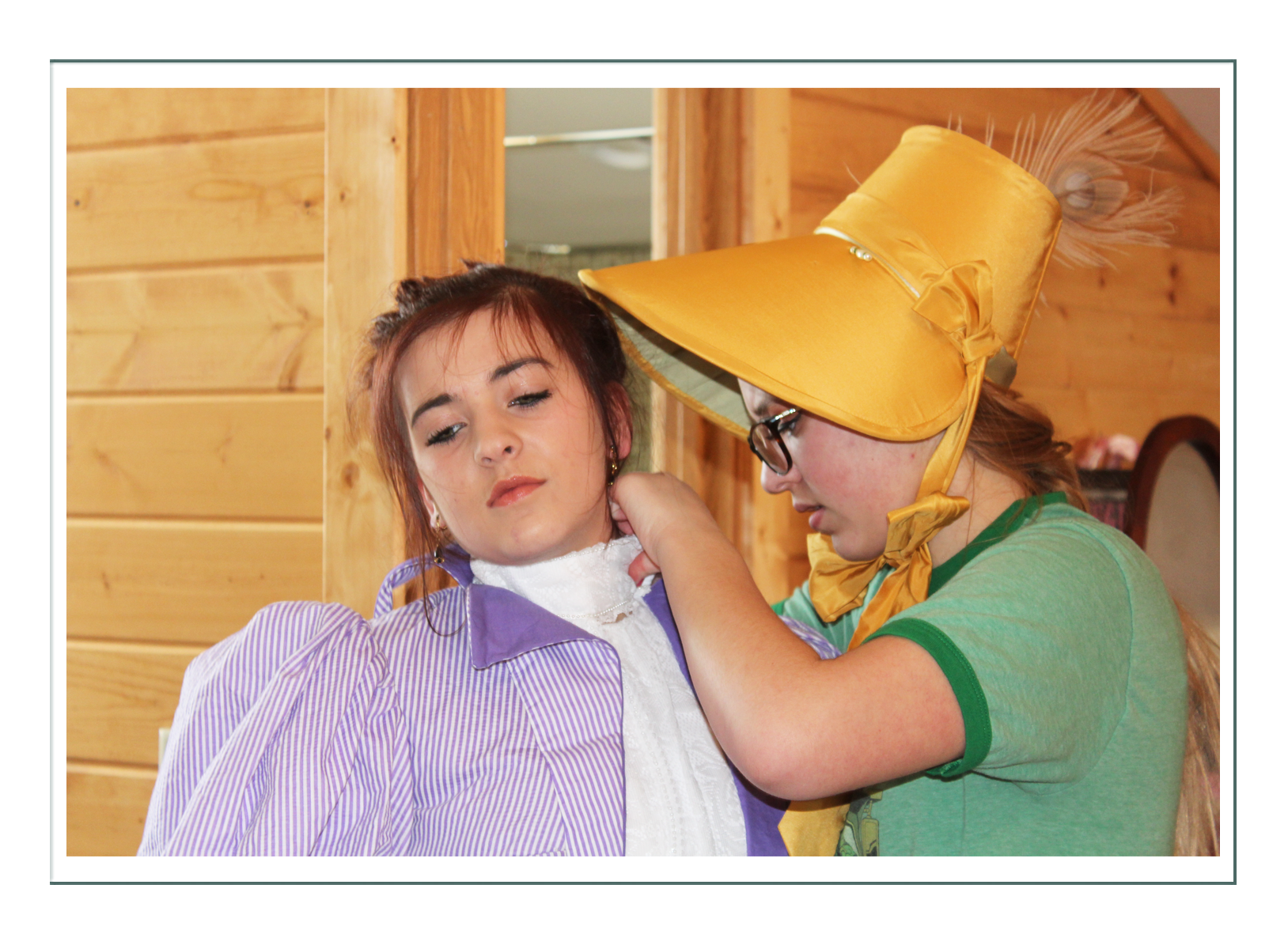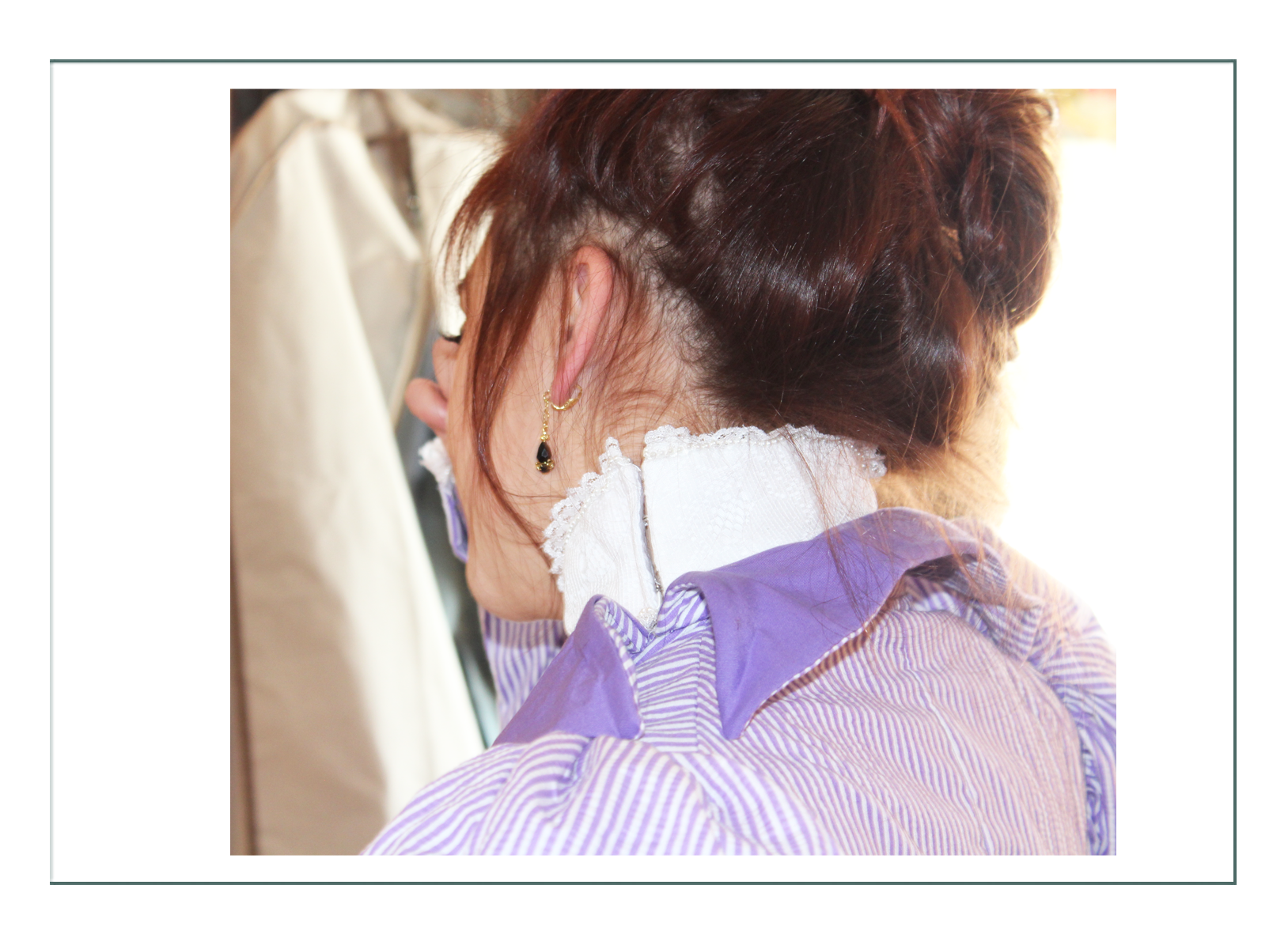 Kateri in March 2018 Fashion Show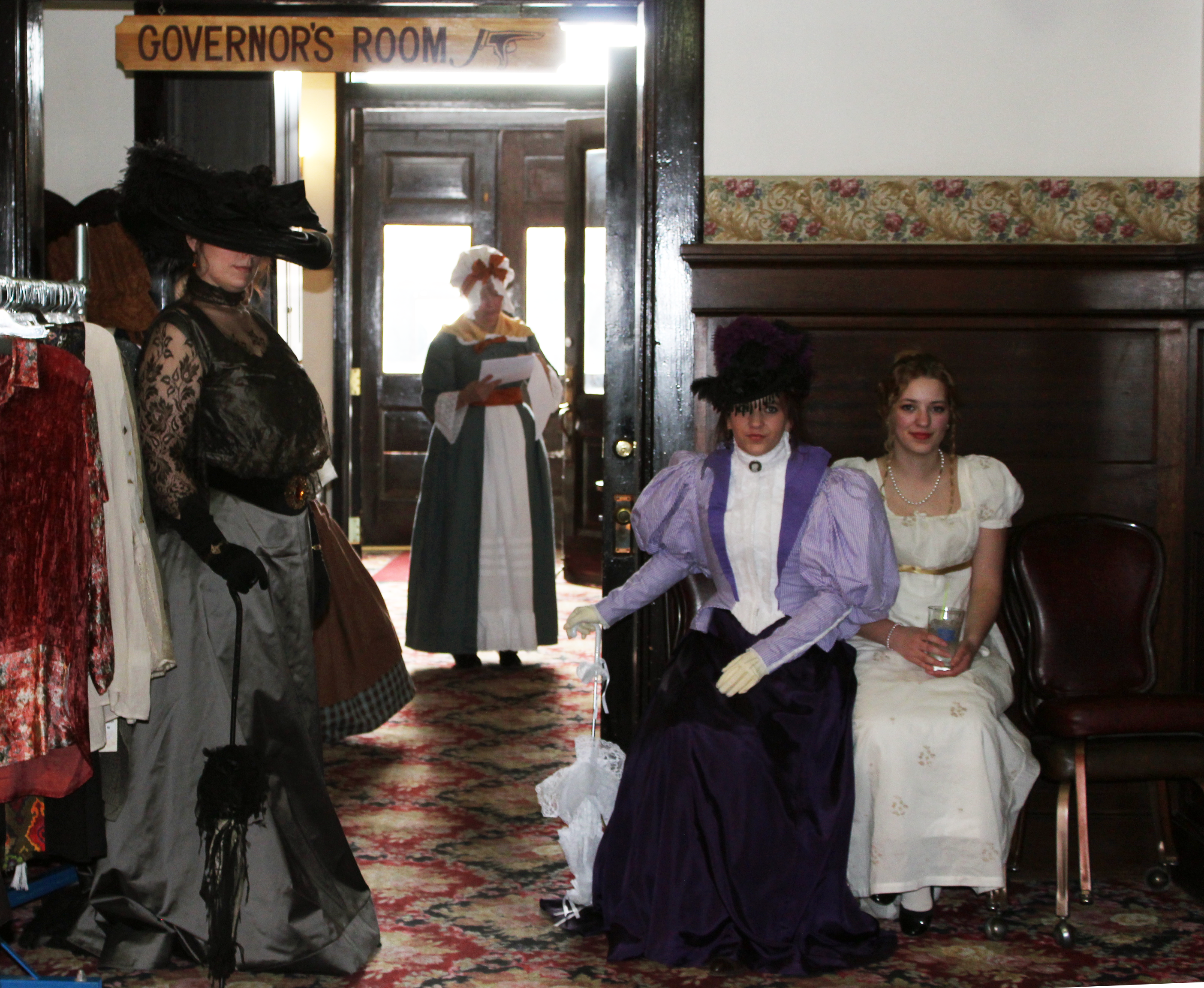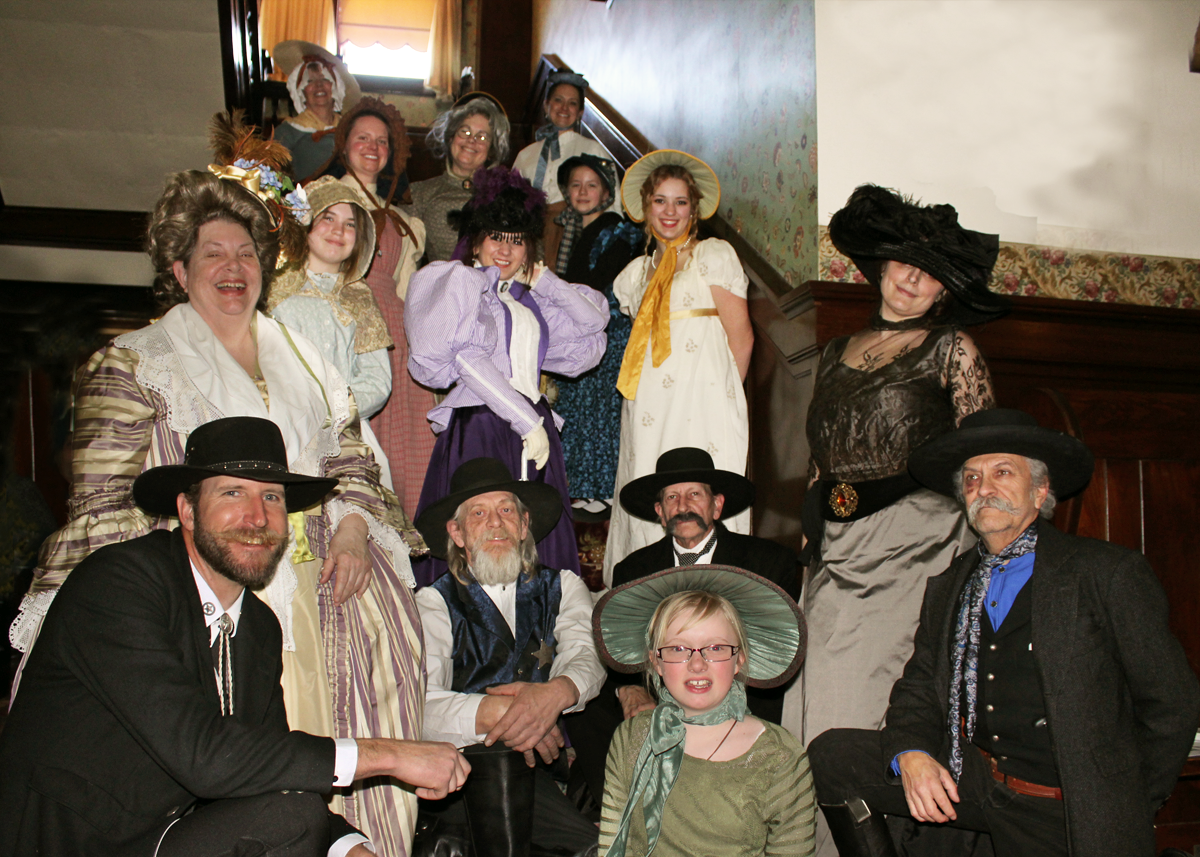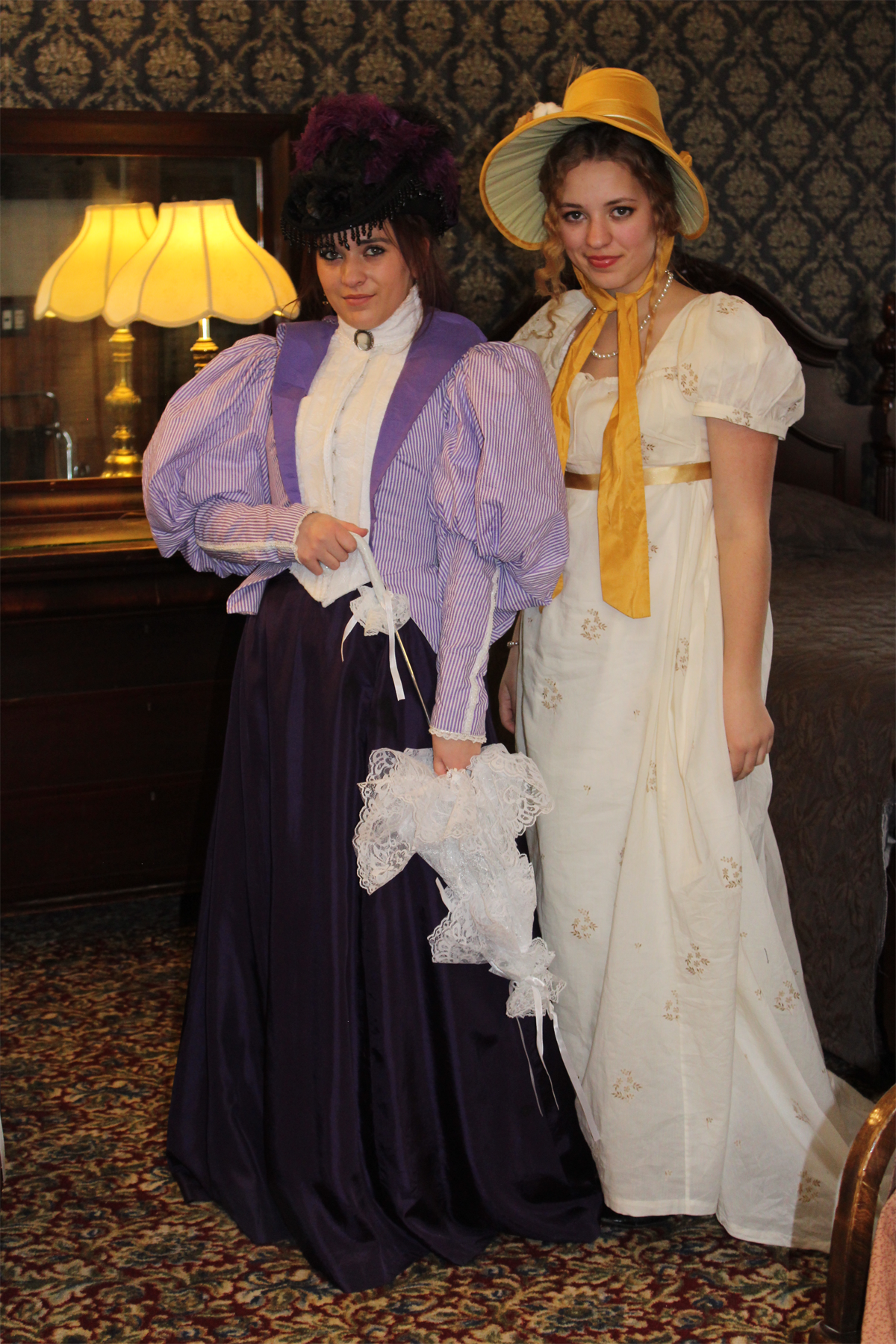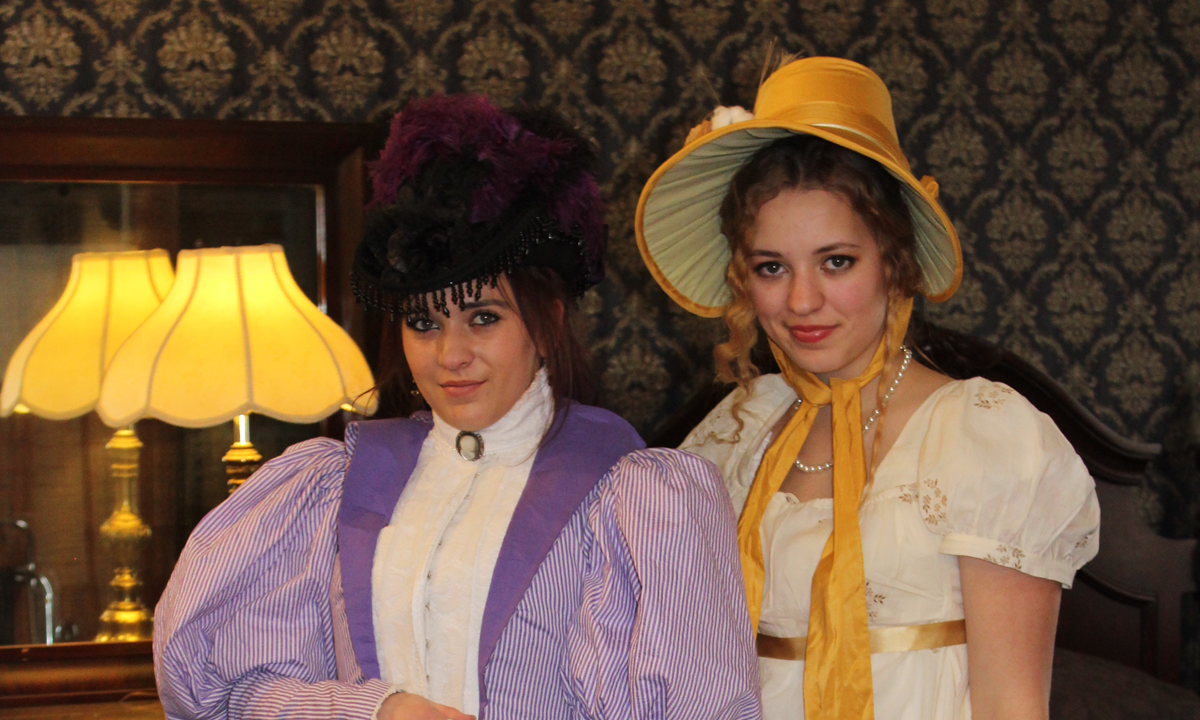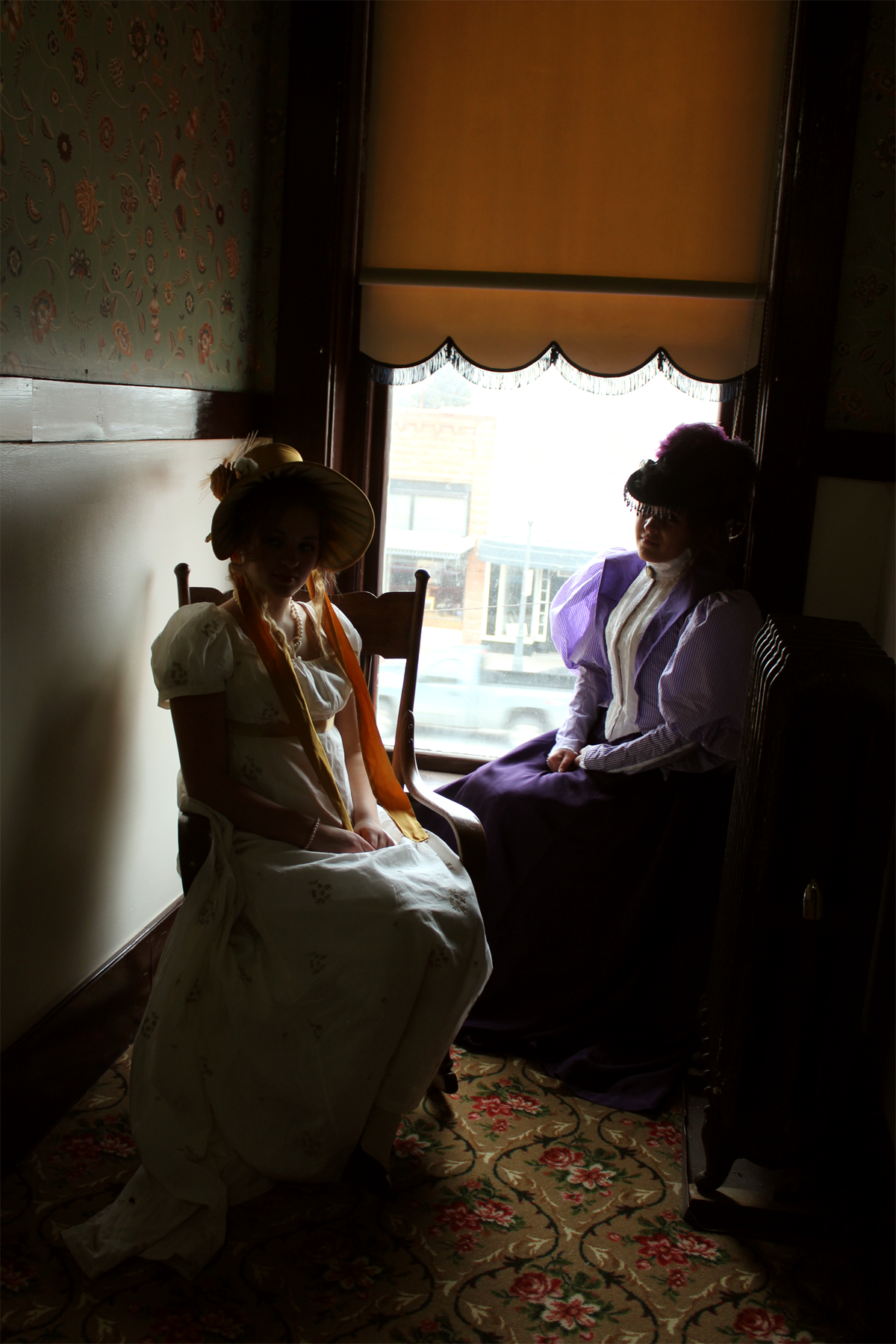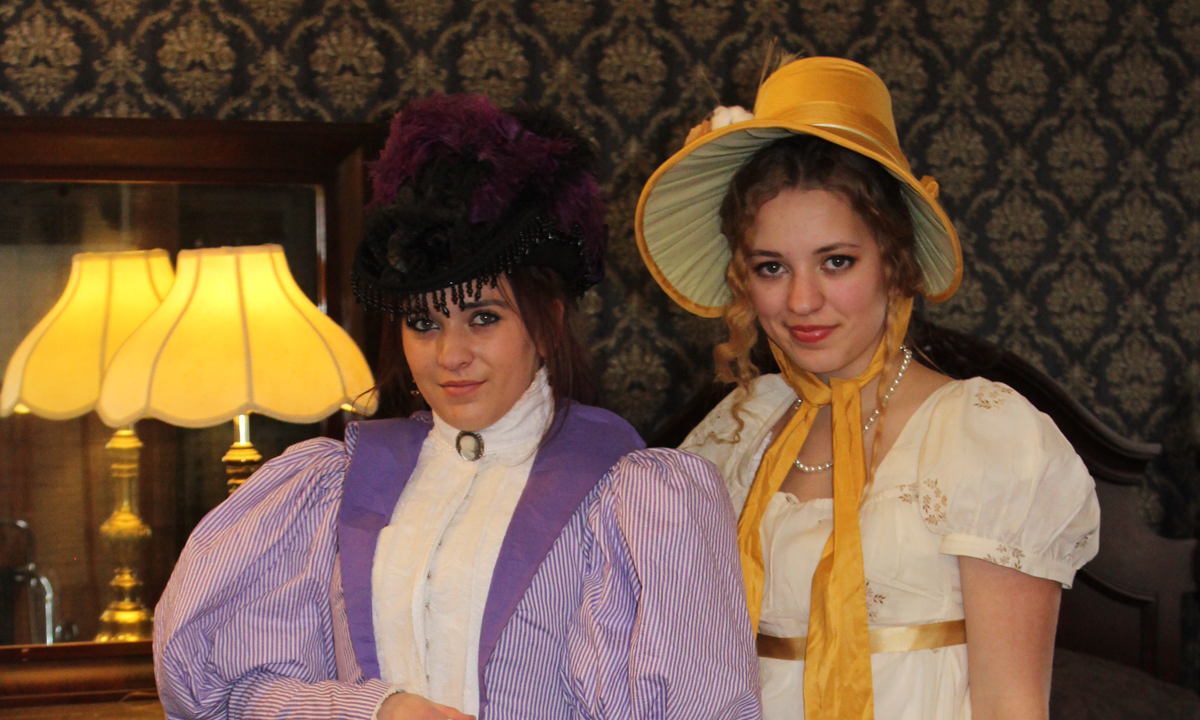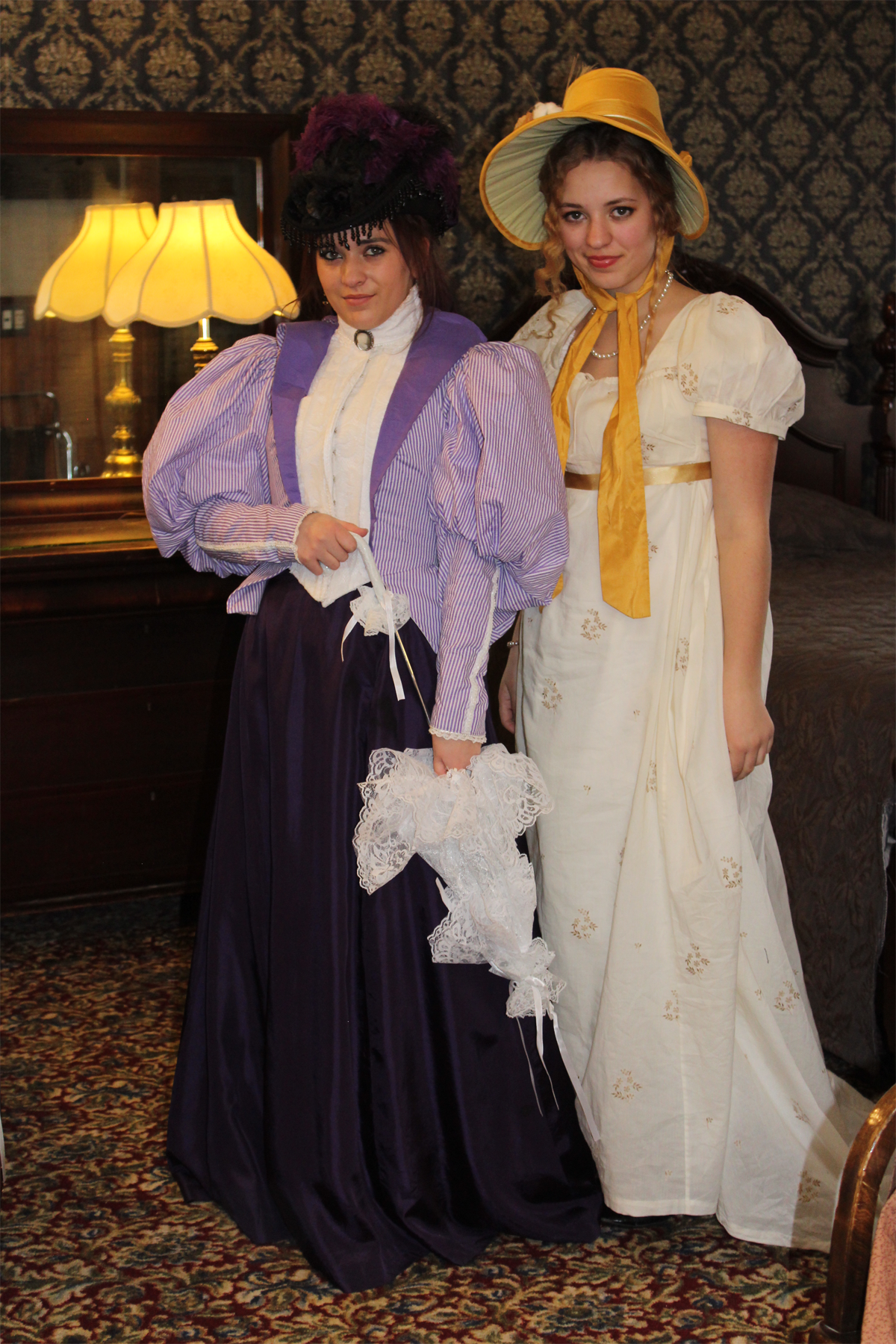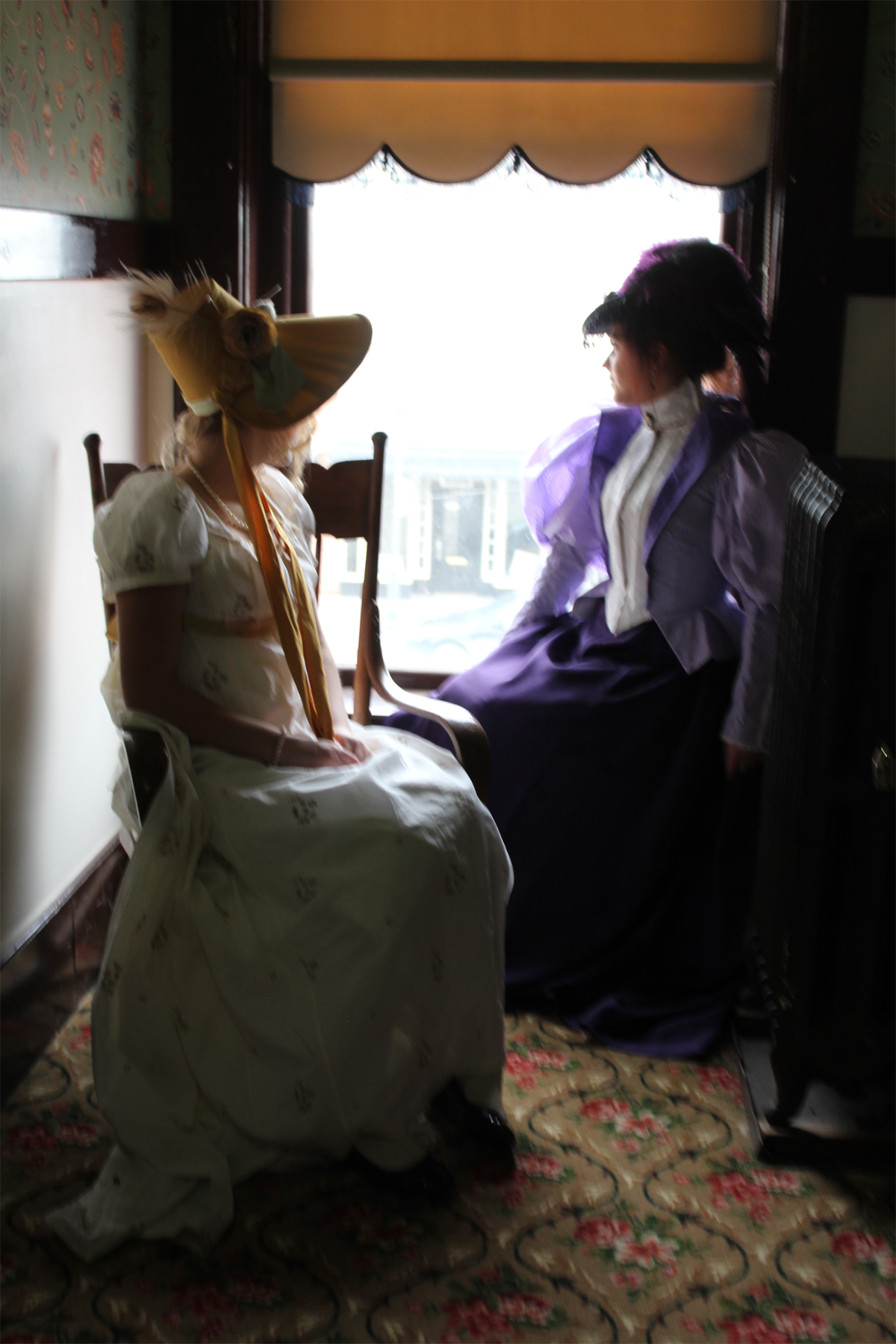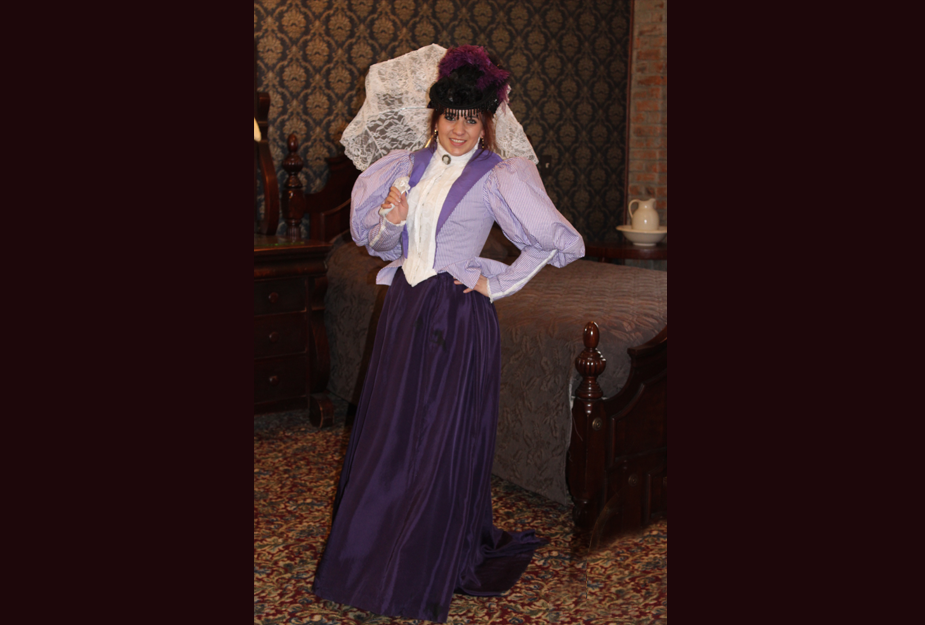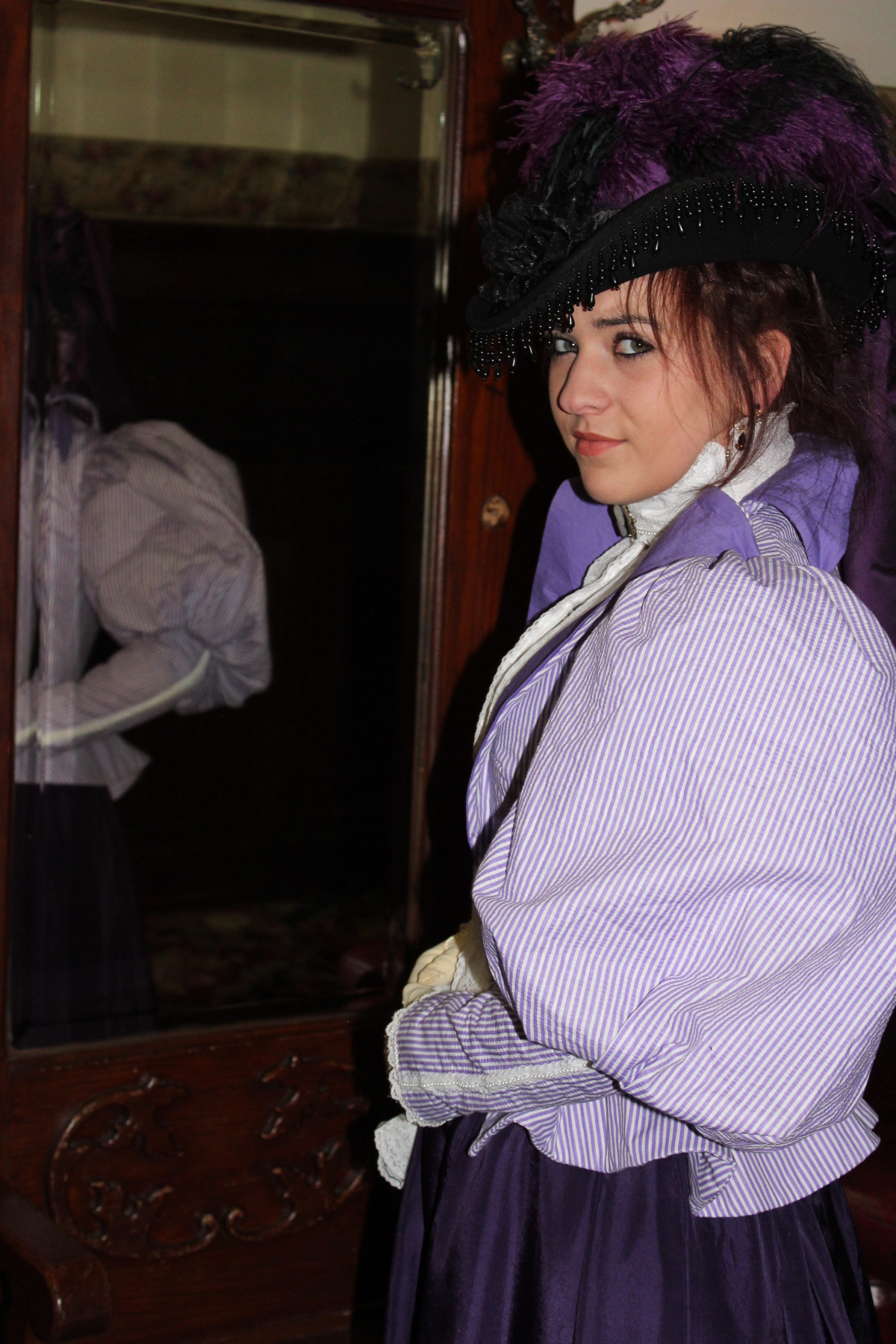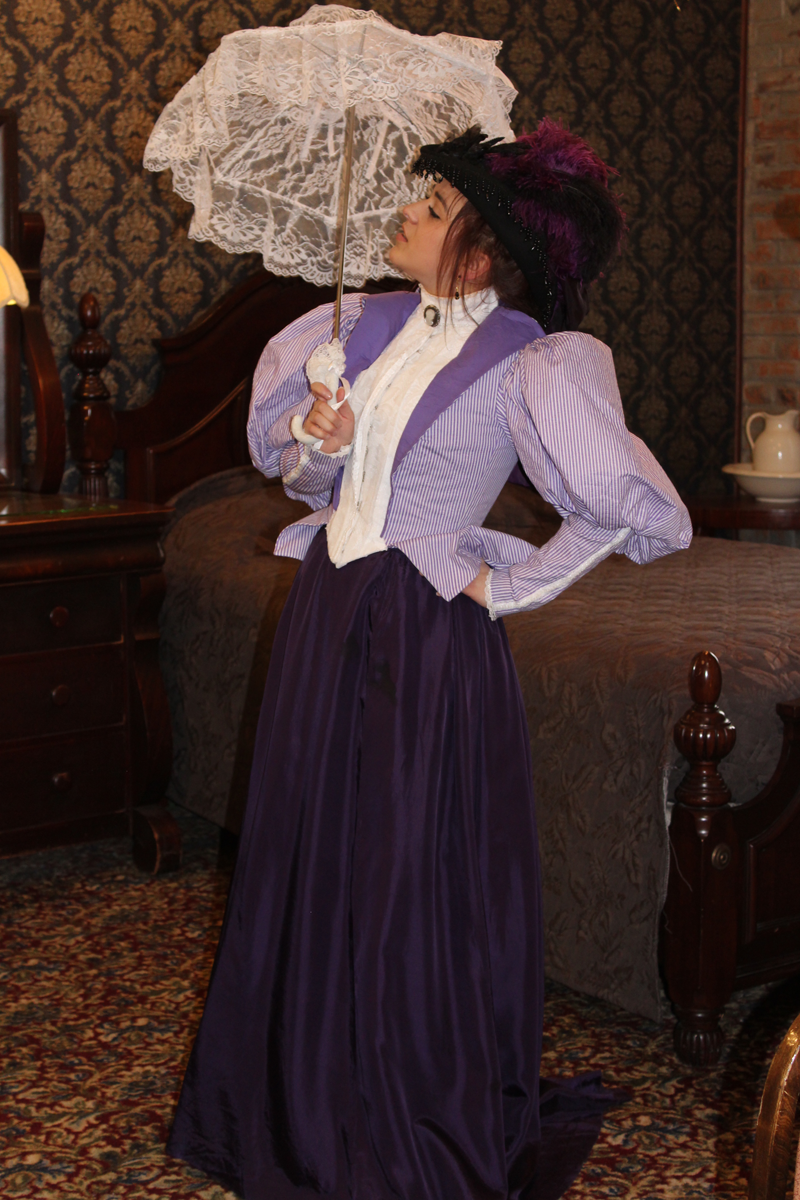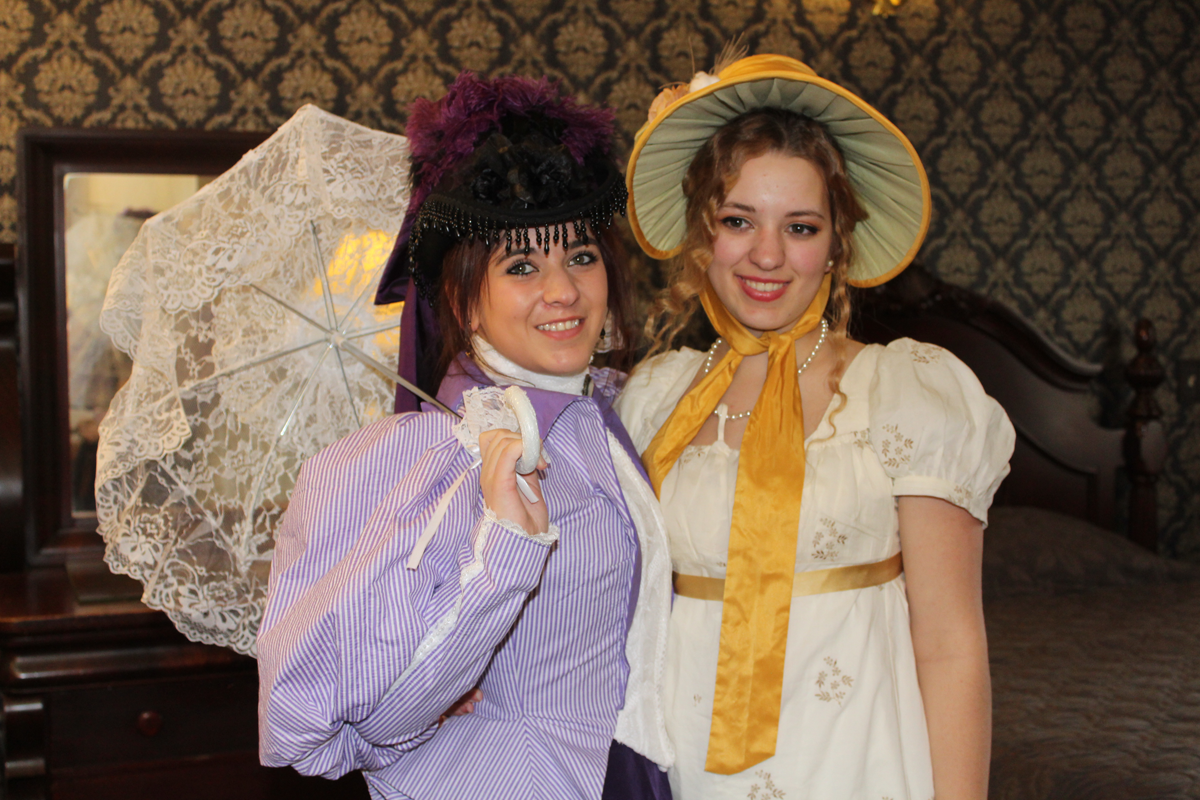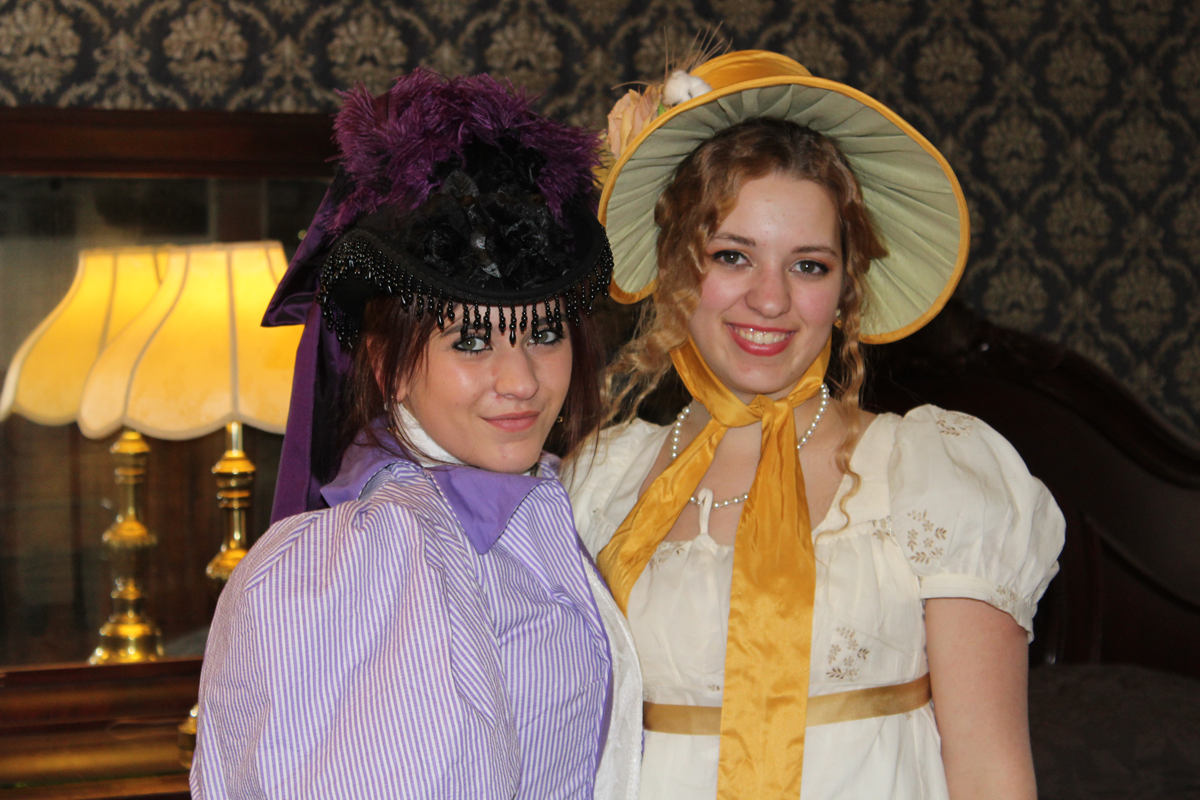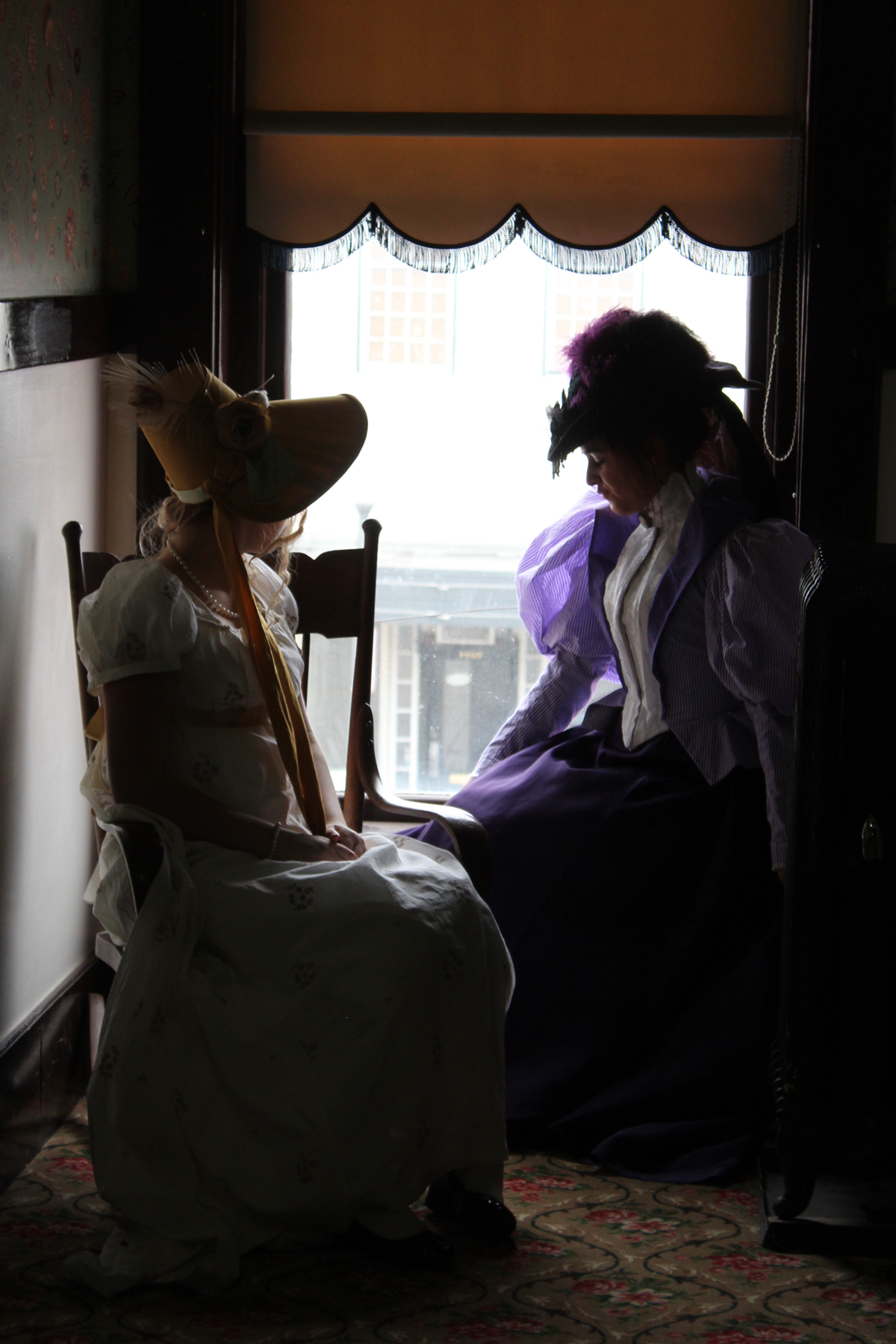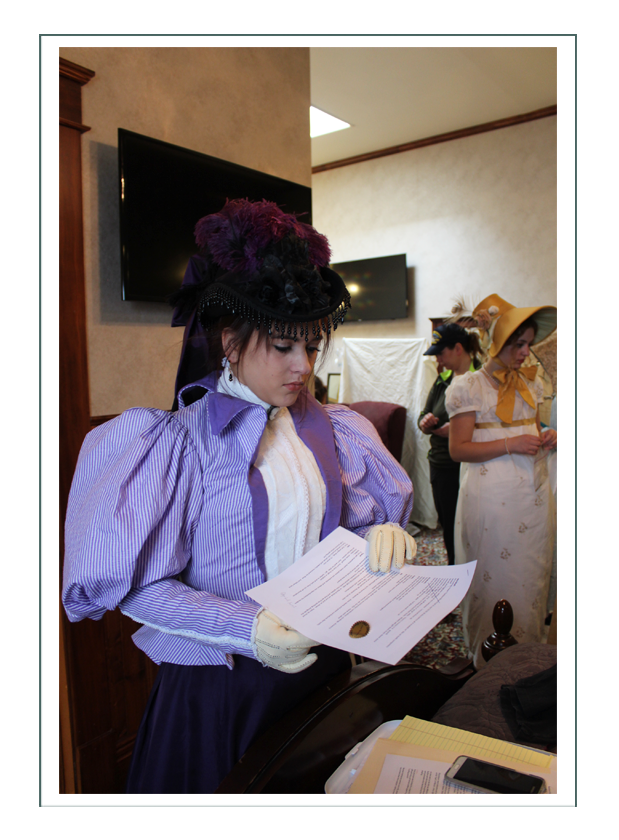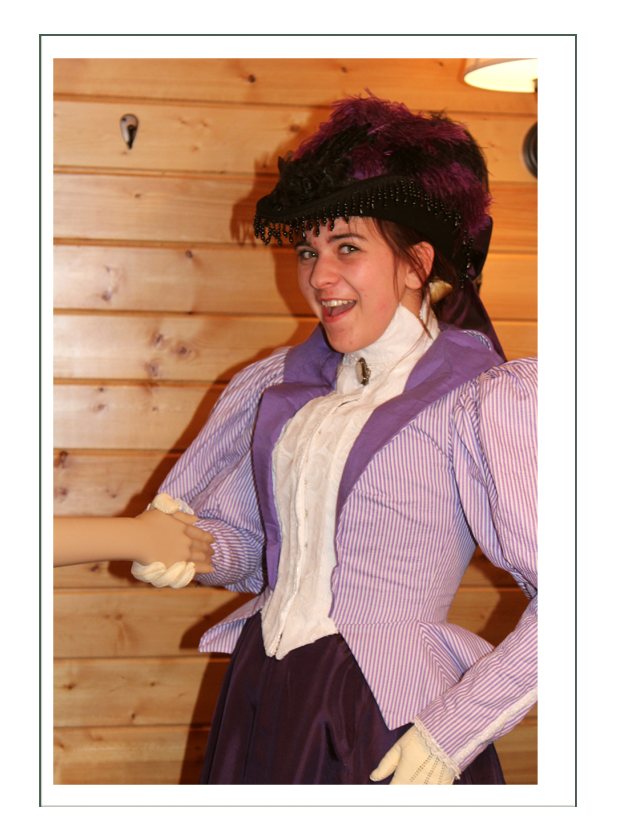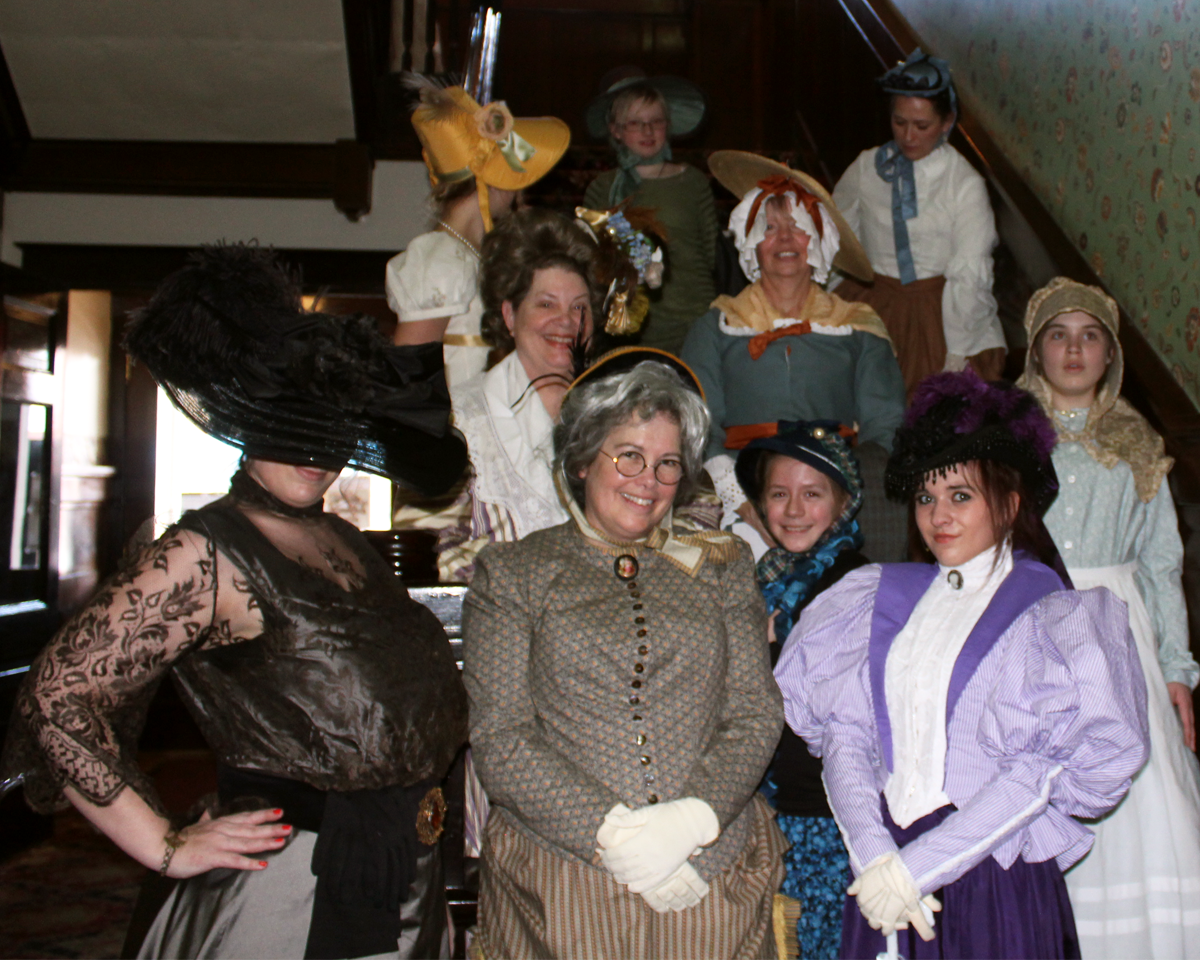 Click here to go to Kateri's Historical Context page
Click here to go to Kateri's Fashion History page
Click here to go to Kateri's Design Development page
Click here to go to the top of this page

Click here to go to Kateri's 1897 Livery Ensemble page