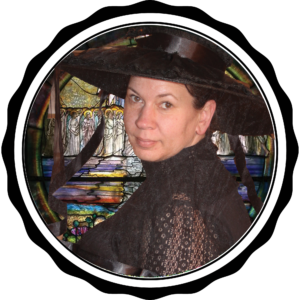 Jenny Schneider, 1903 Mourning Maid

With Queen Victoria's death in 1901, her dictates regarding servitude, following her fashion theories, and of course – rituals of death – were thrown out the window by some, and embraced by others.  At this turn of the cultural tide for women with the new century and the "New Woman", it is also an extremely interesting turn of the fashion tide as it was just at the crux between Late Victorian and Early Edwardian fashion eras.
The world of the new working woman, and especially those in the service of nursing or household or personal care is intriguing, and you will be surprised at the fashions they invoked.   Read on for the development of the history, rituals, garments, and details of Jenny's character, or jump below to see the finished project as it emerges.
Click here to go to Jenny's Historical Context page including Mourning (next)
Click here to go to Jenny's Fashion & Women's History page
Click here to go to Jenny's Design Development page
Continue below to see the finished Project:

Design Sketches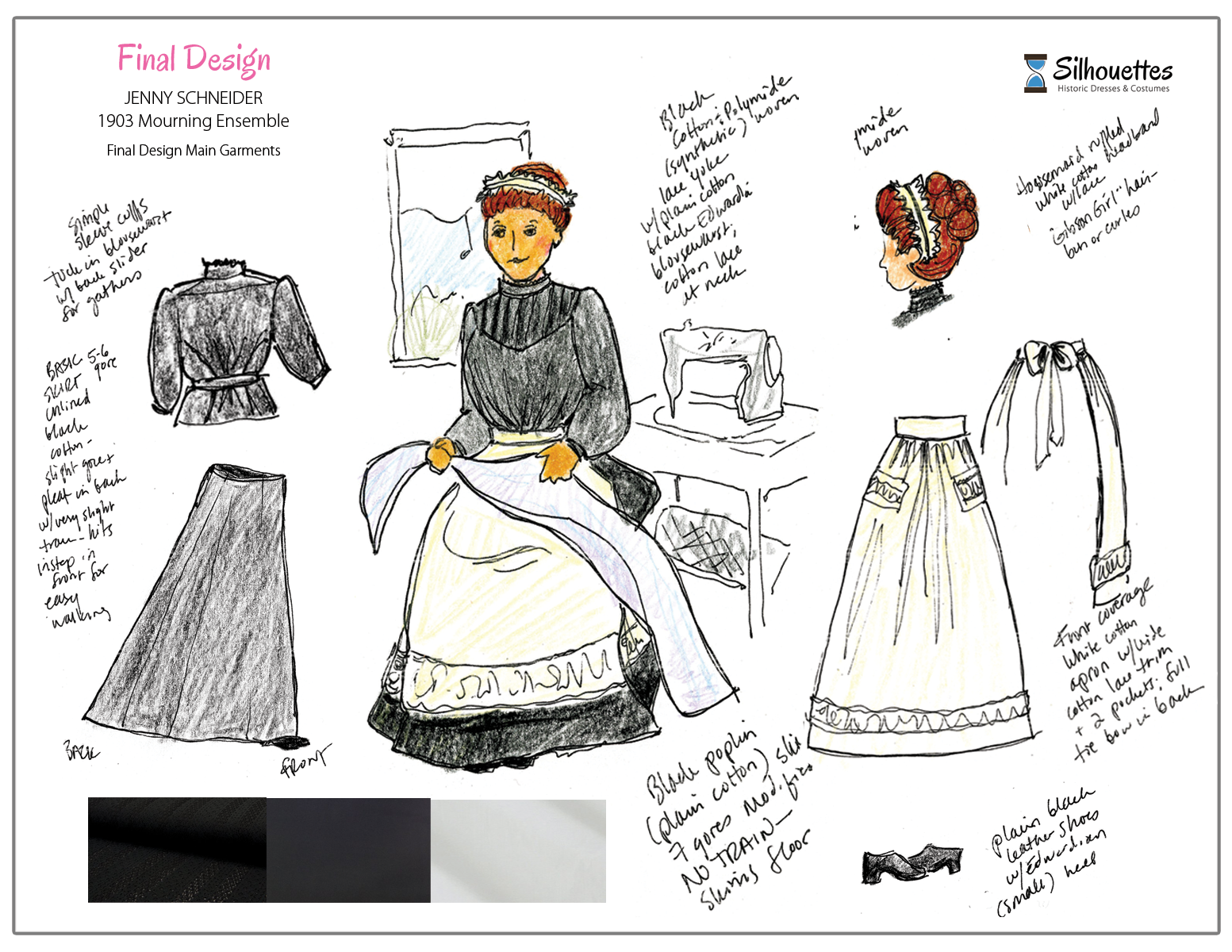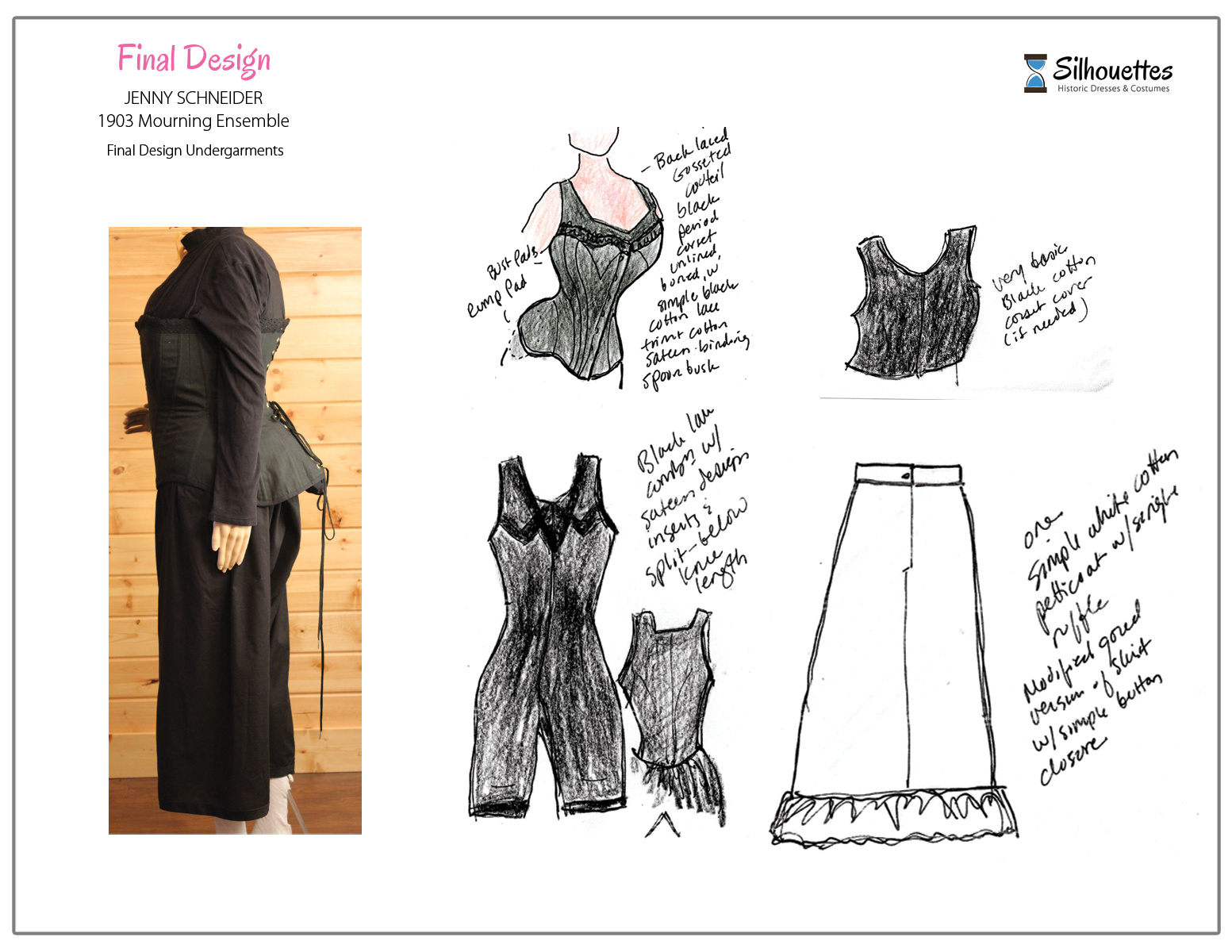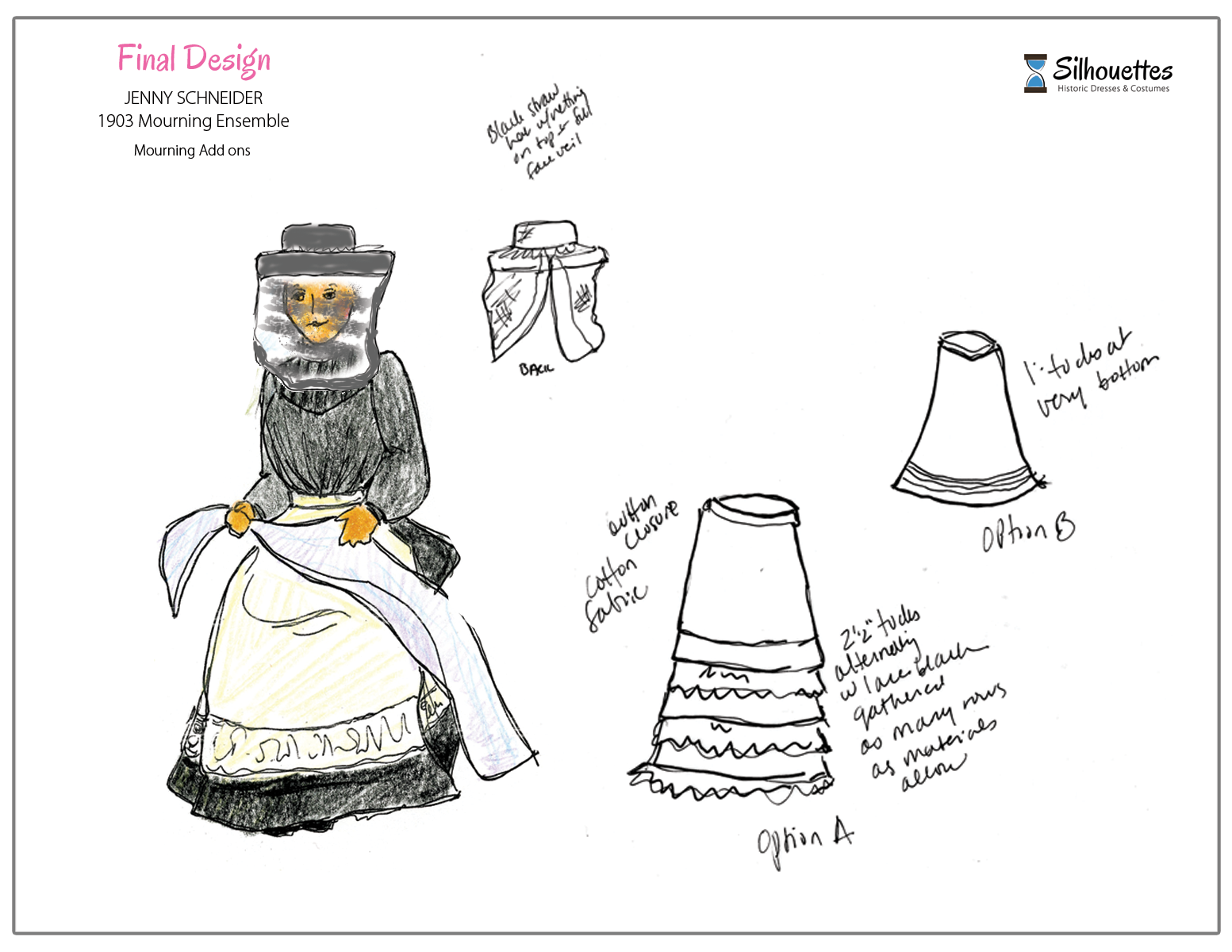 Combination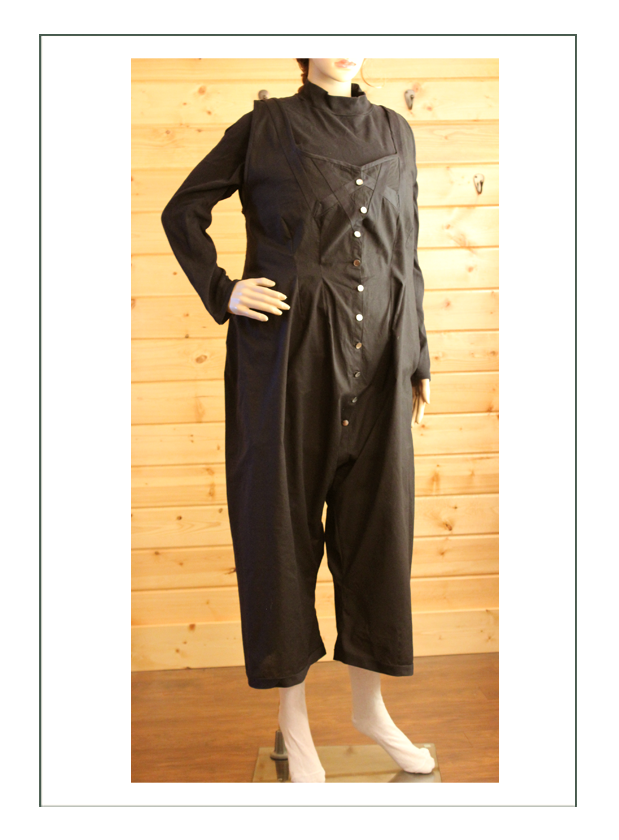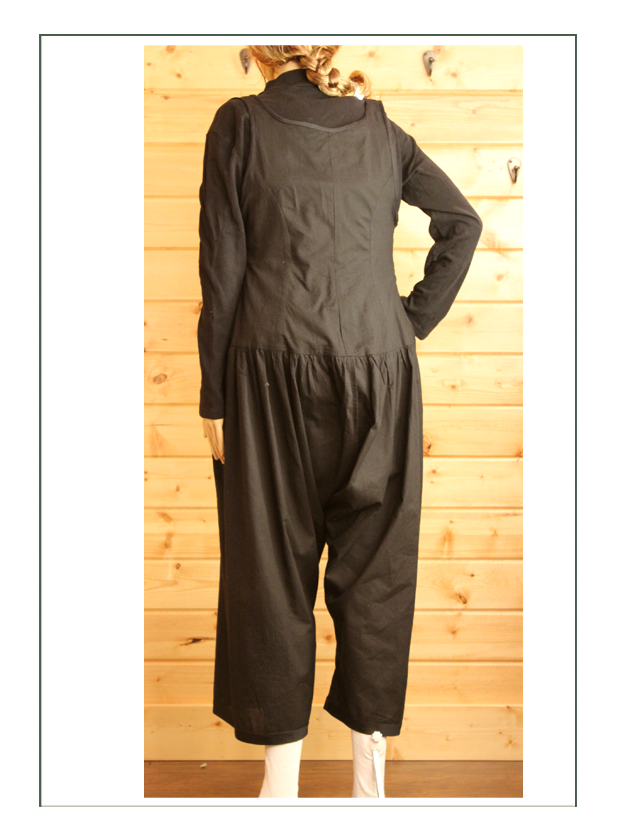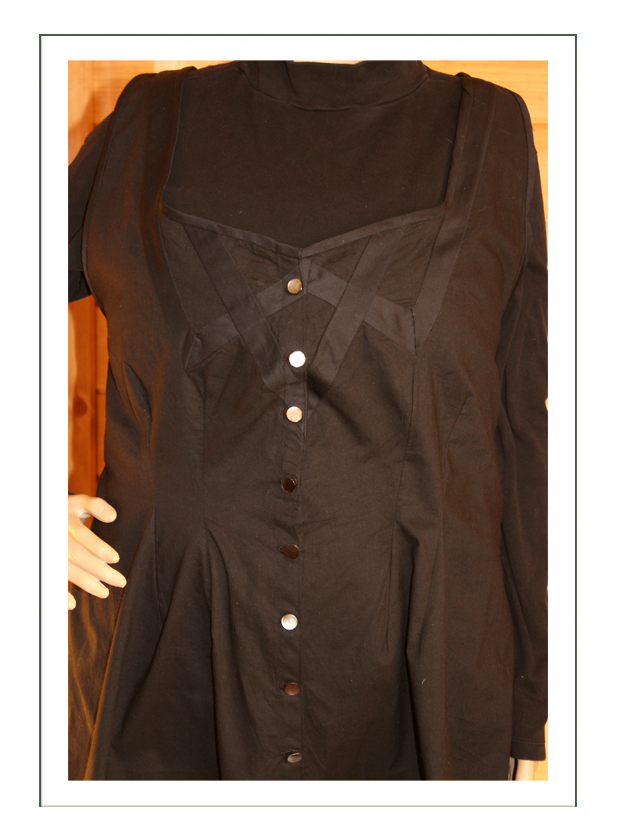 Monobosum Corset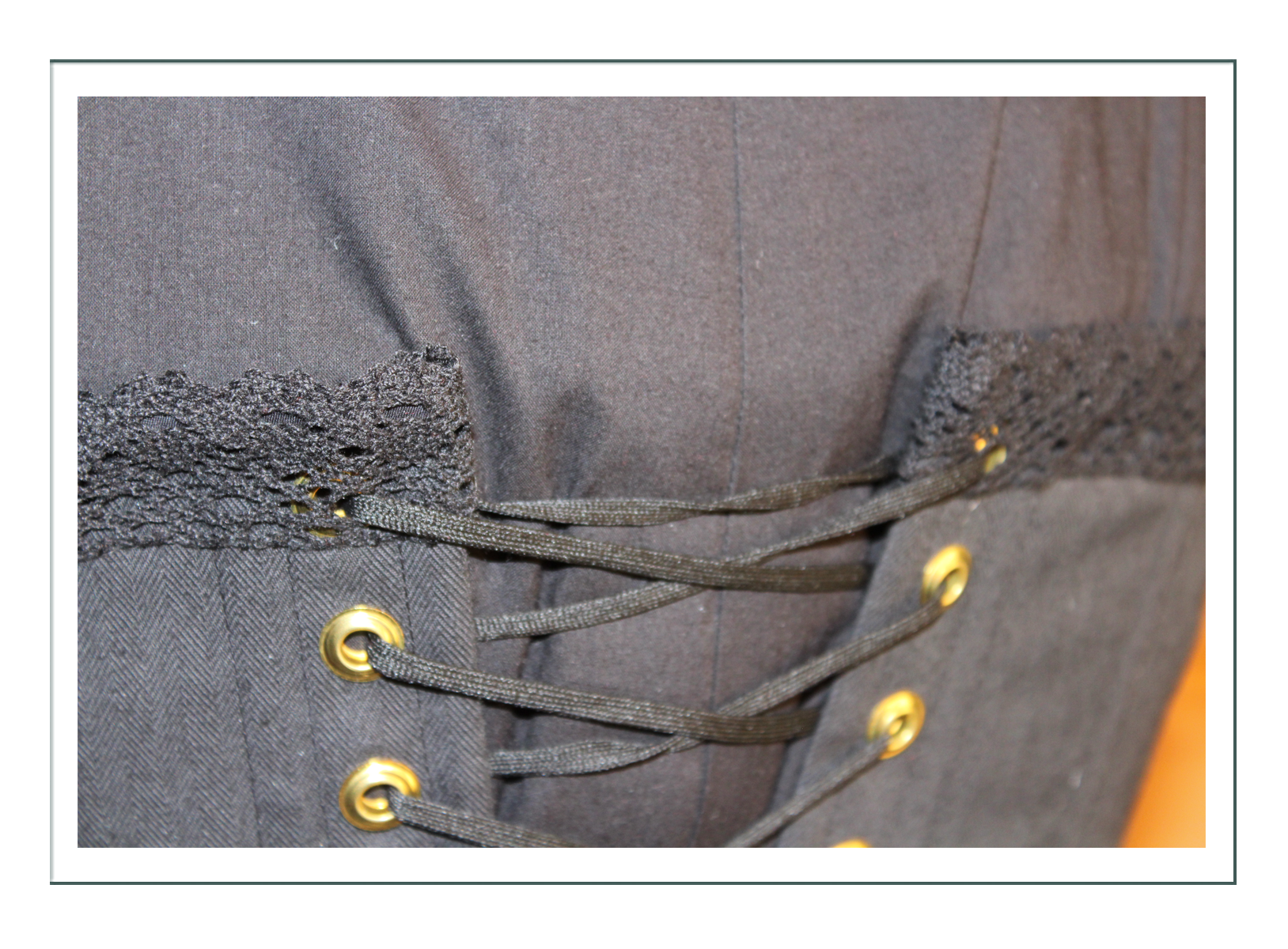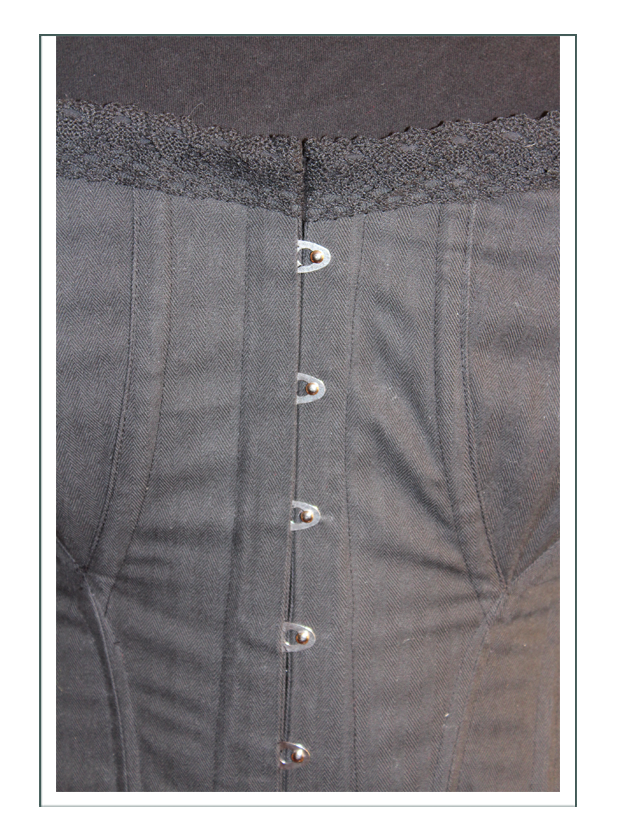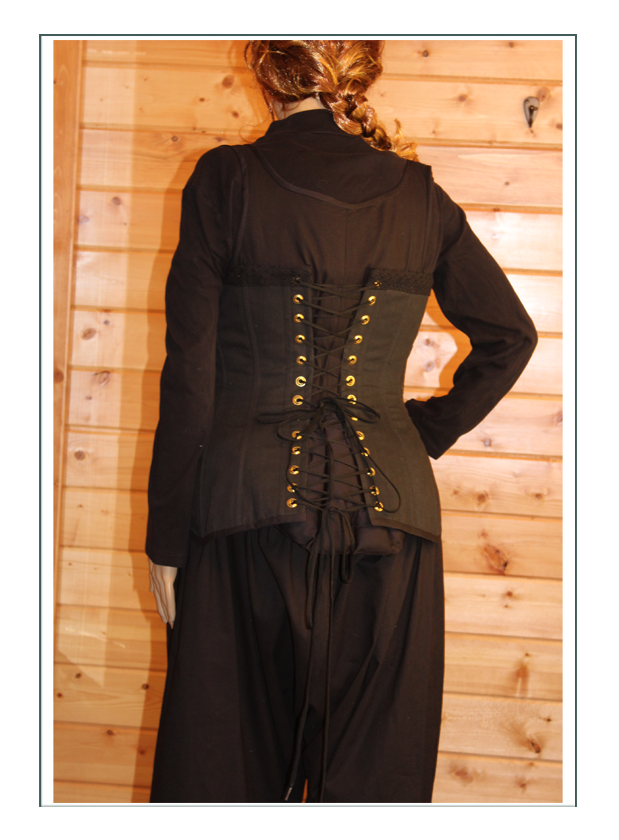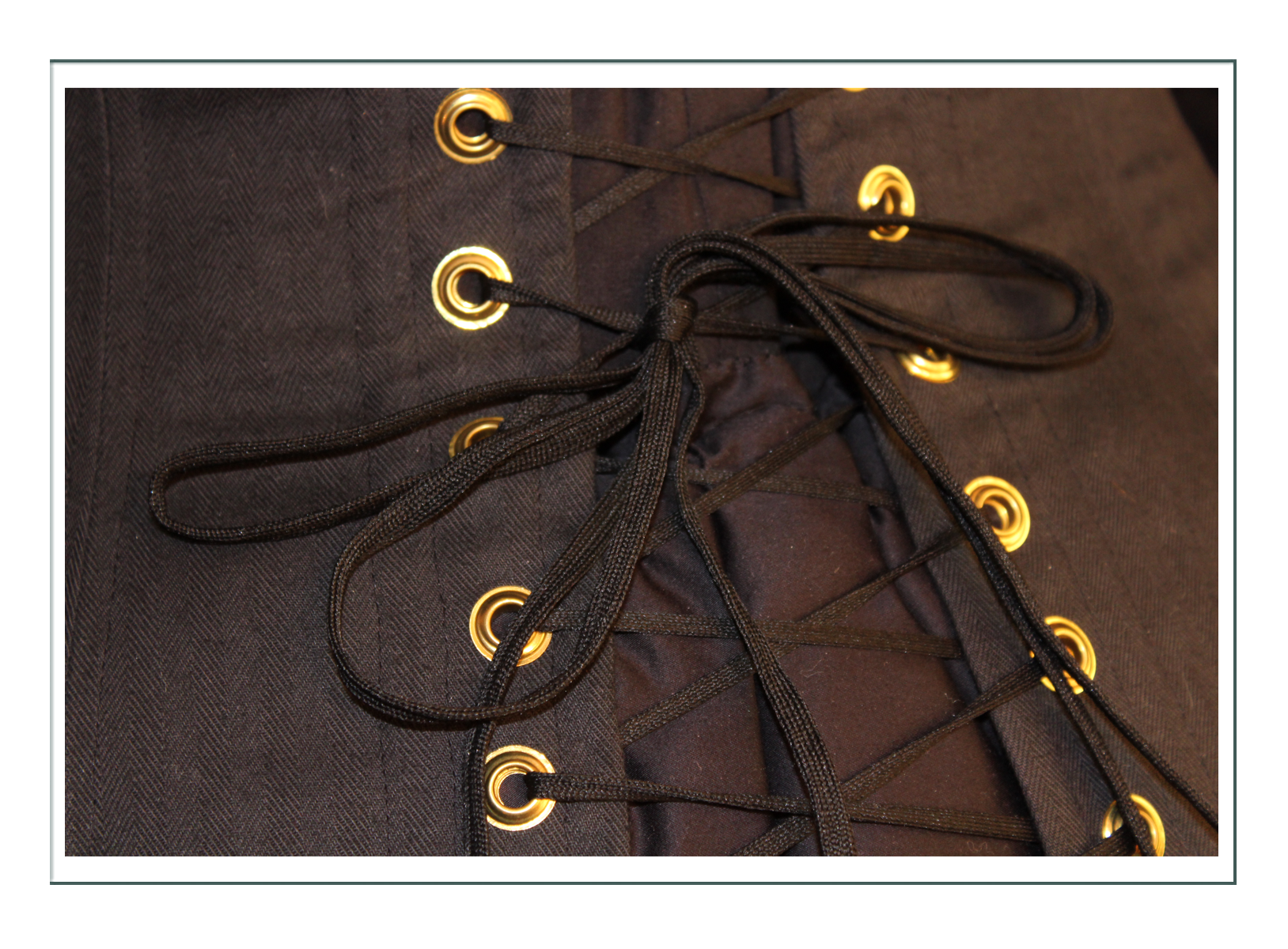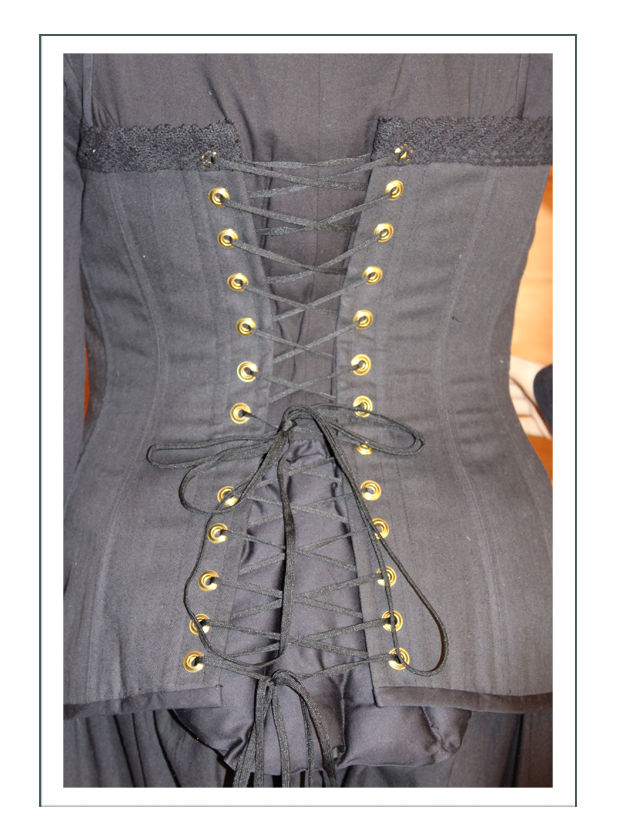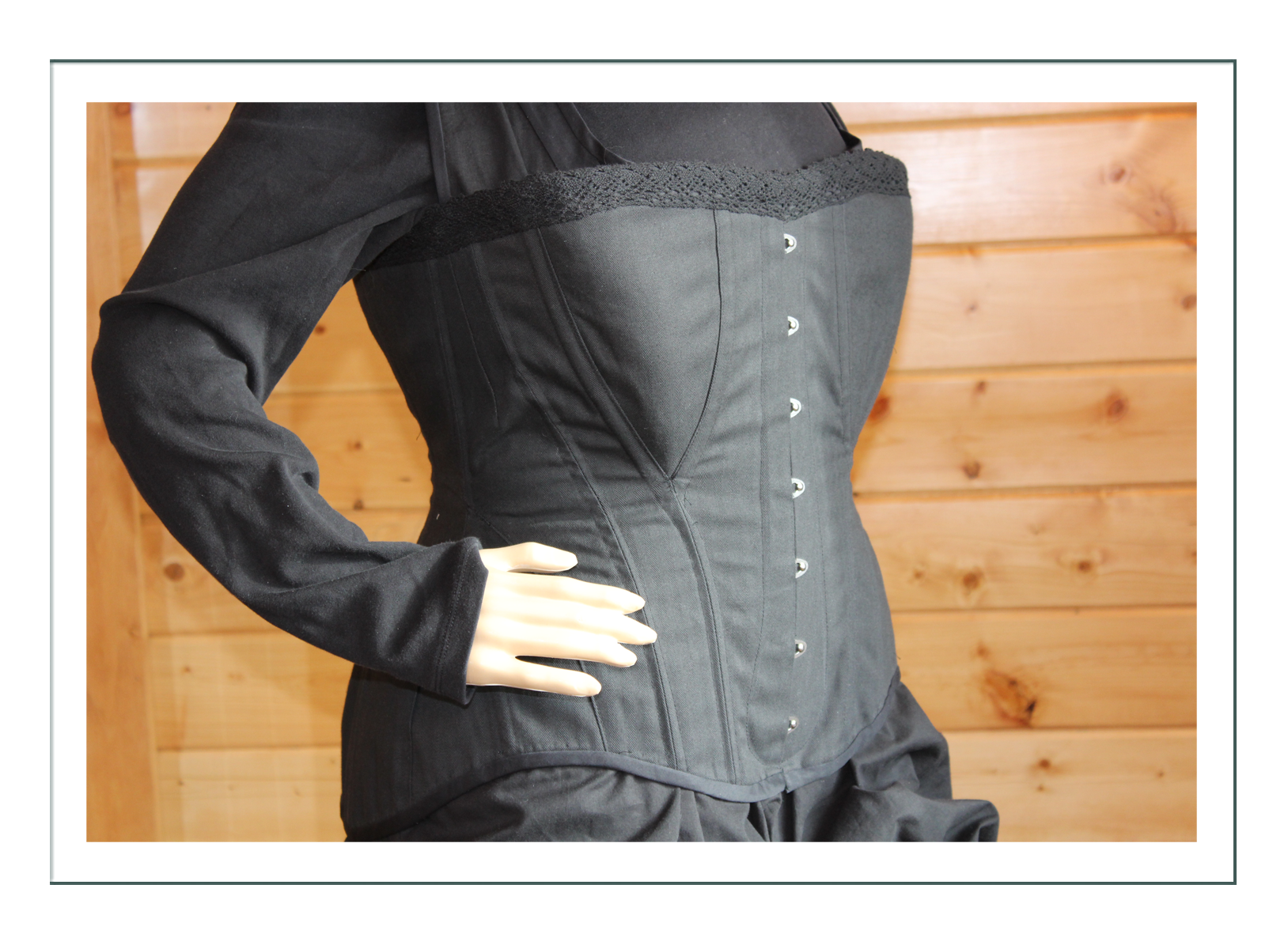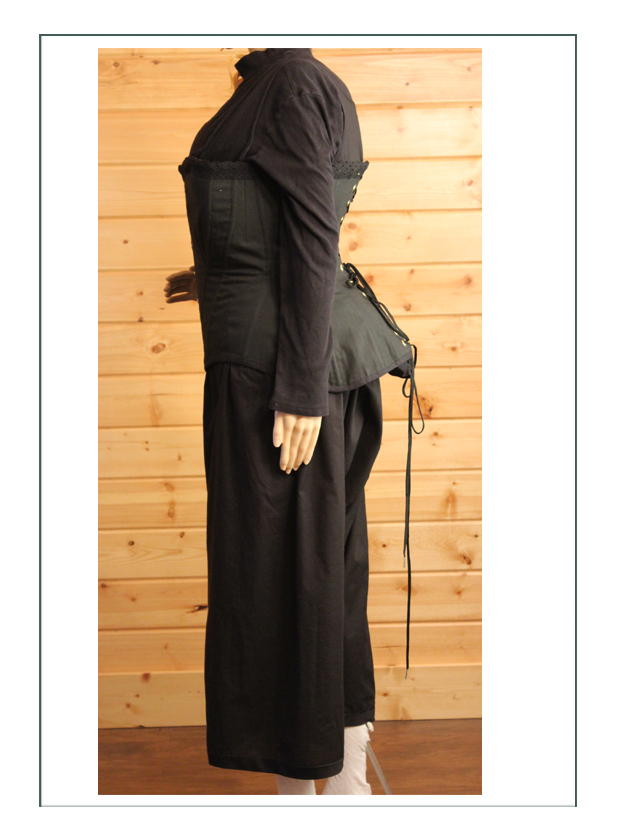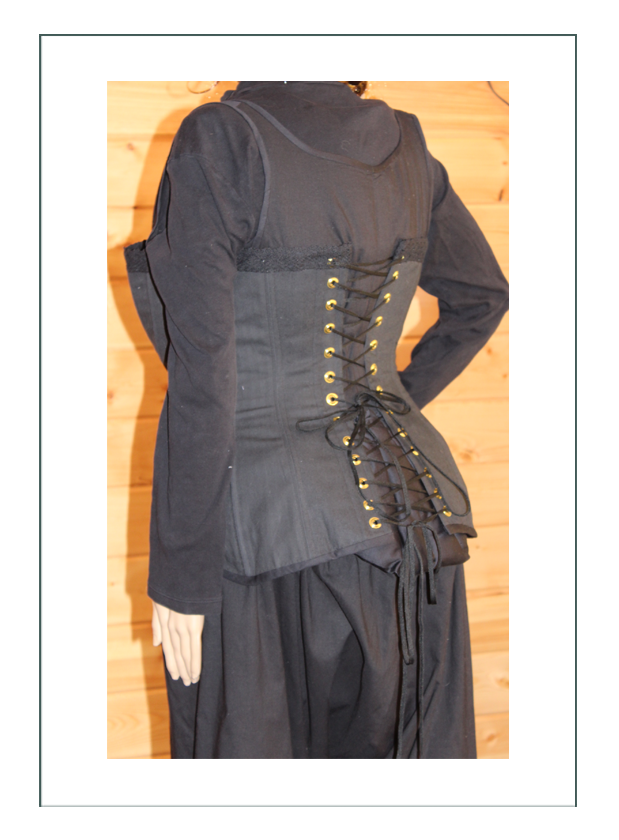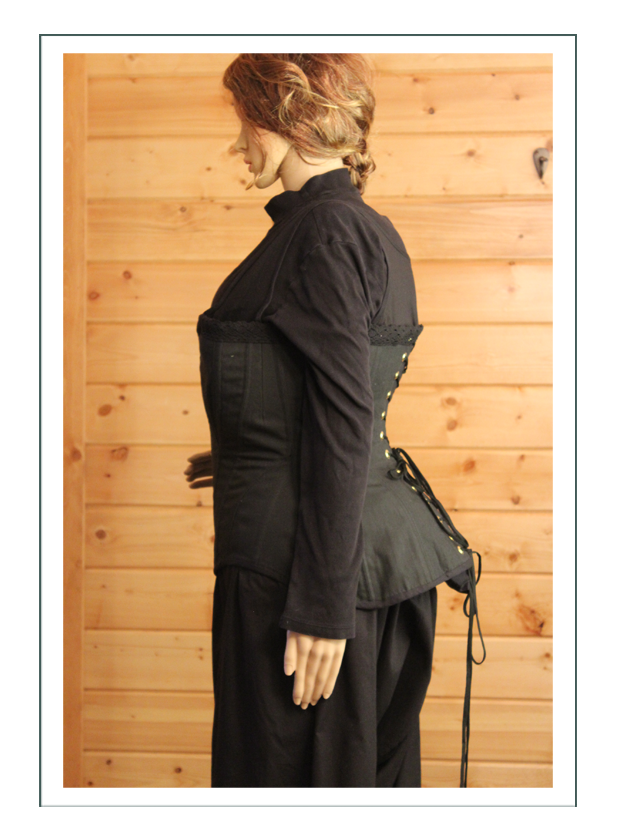 Silk Petticoat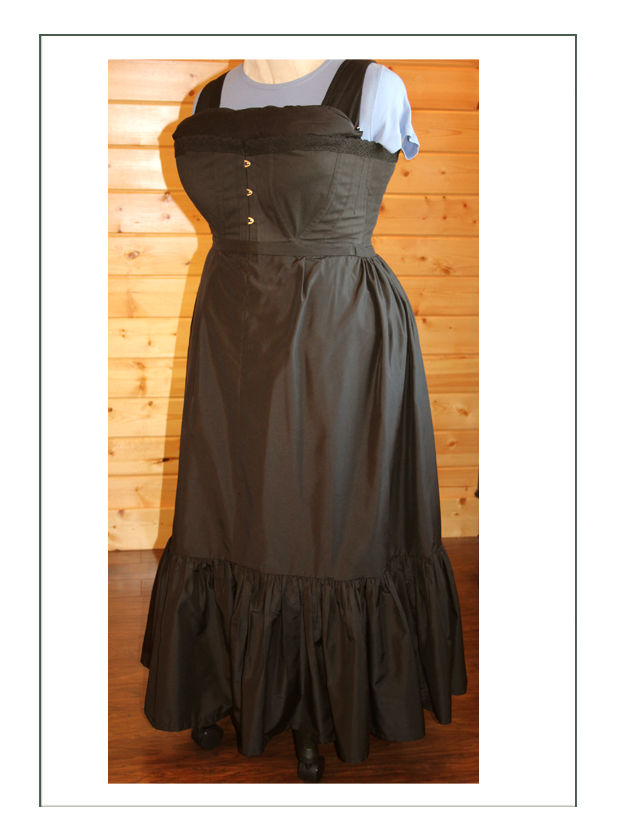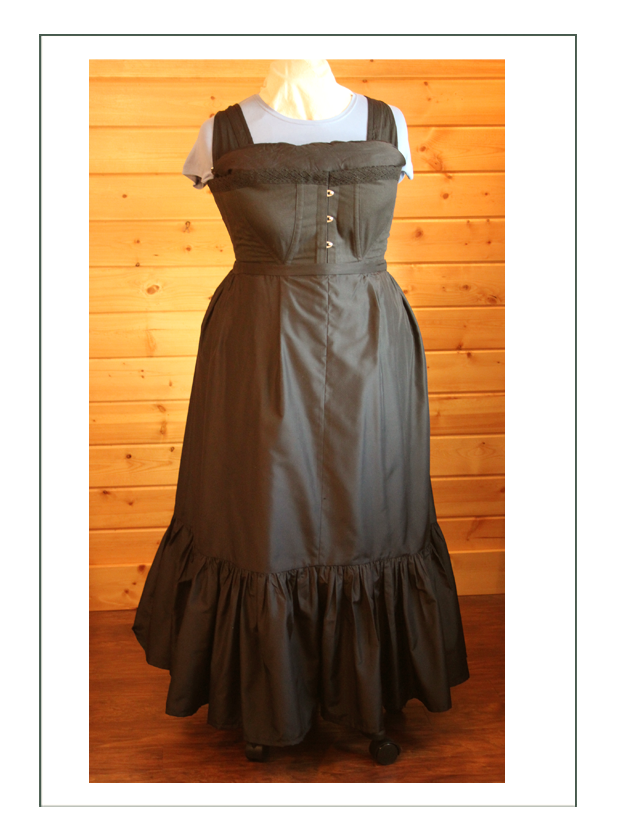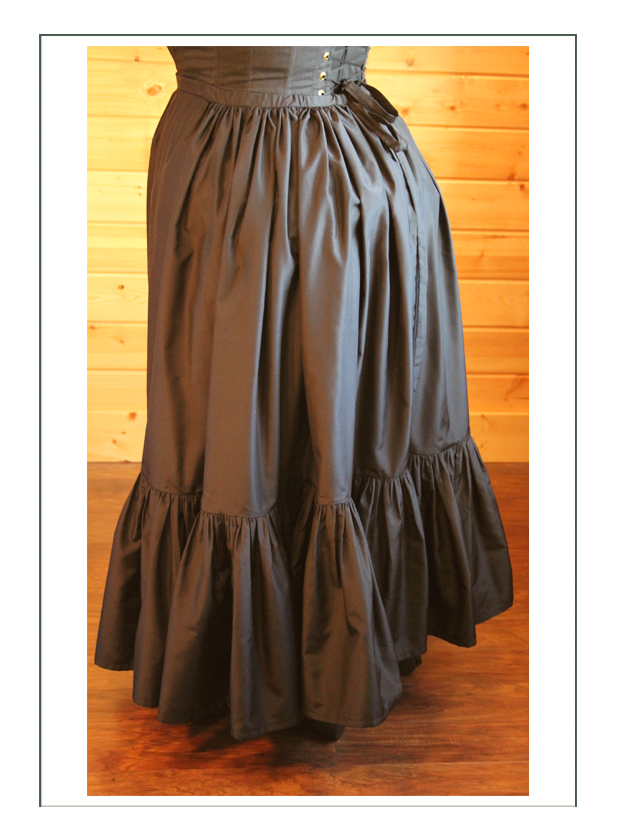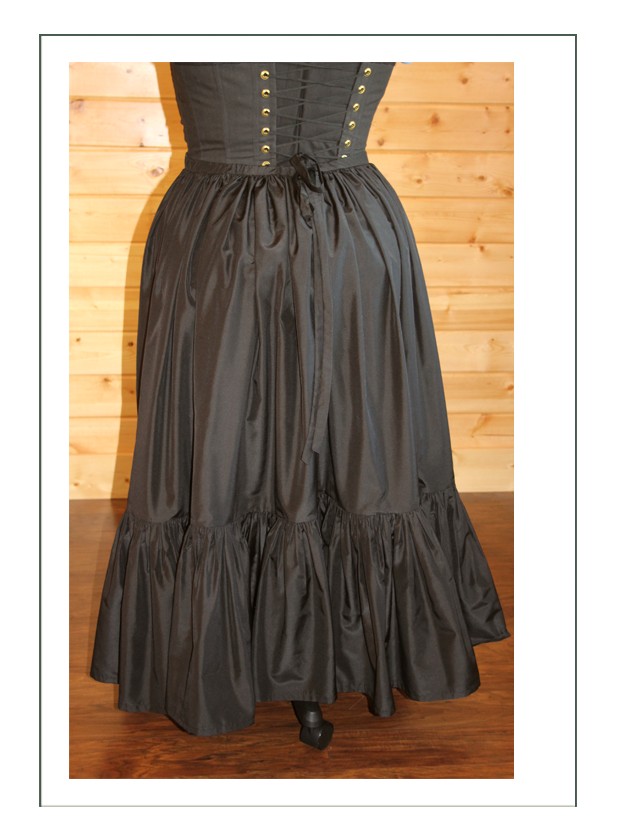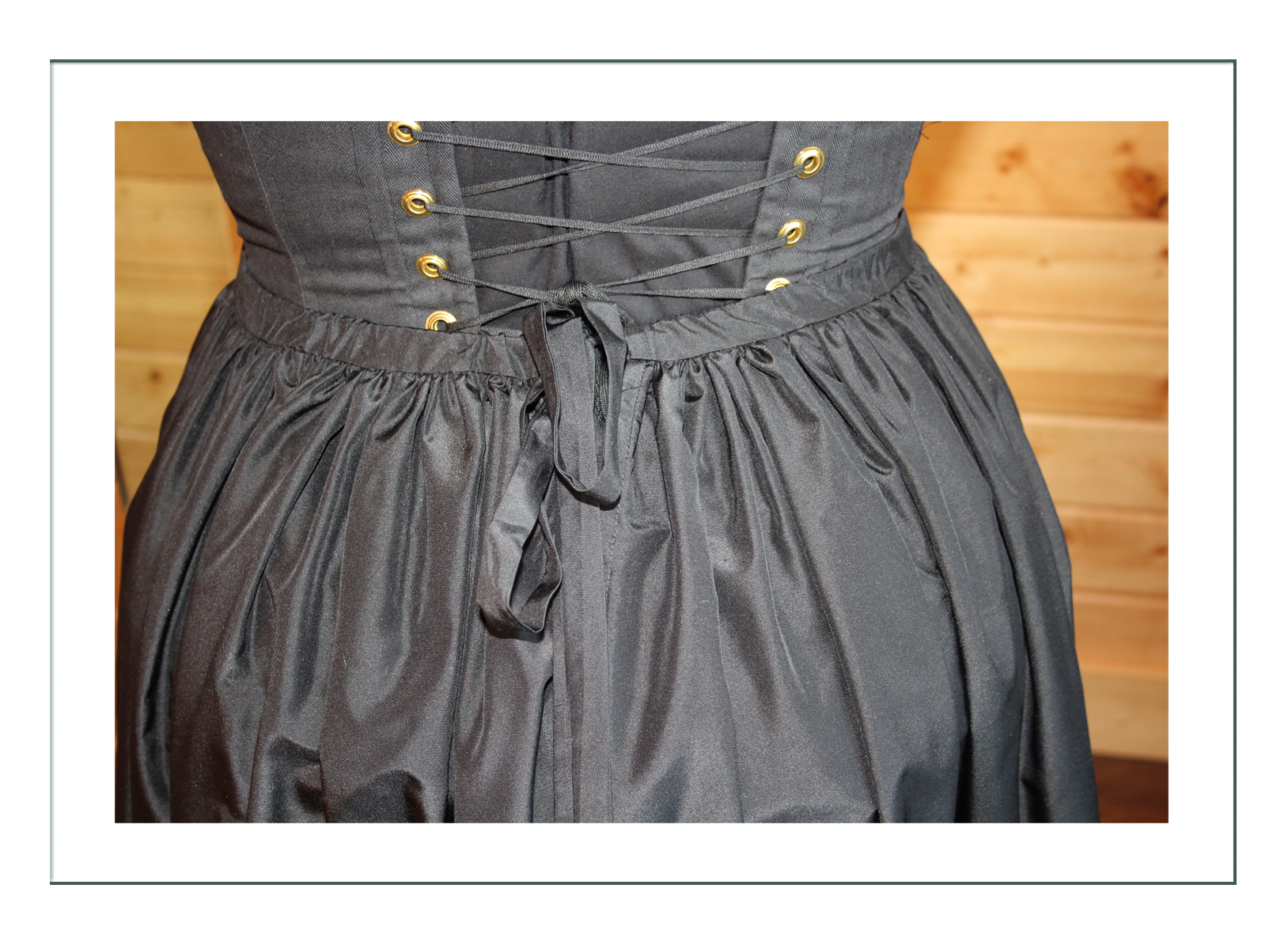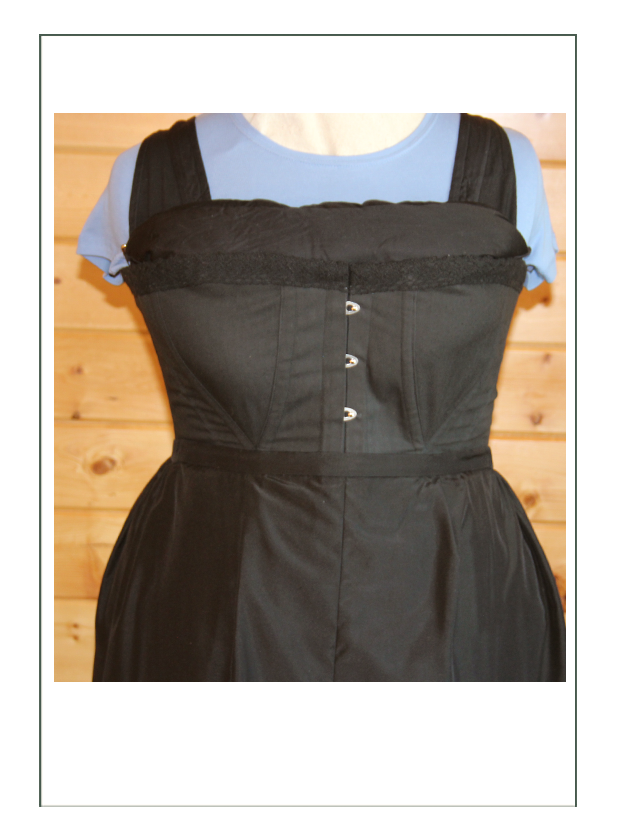 Silk Corset Cover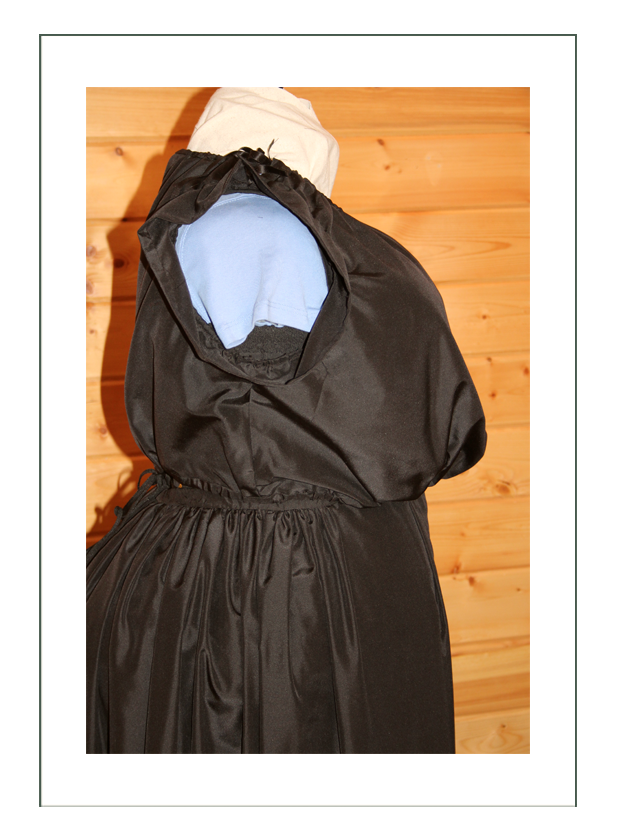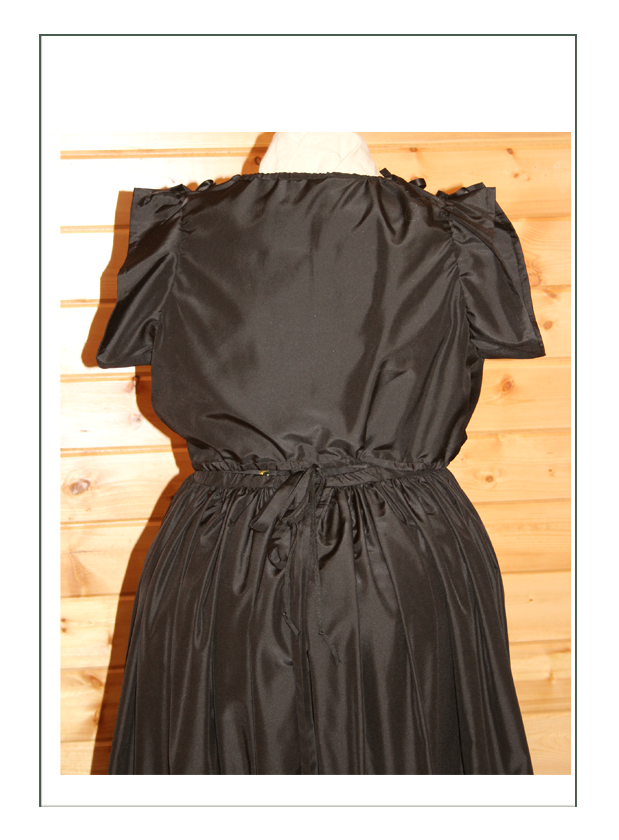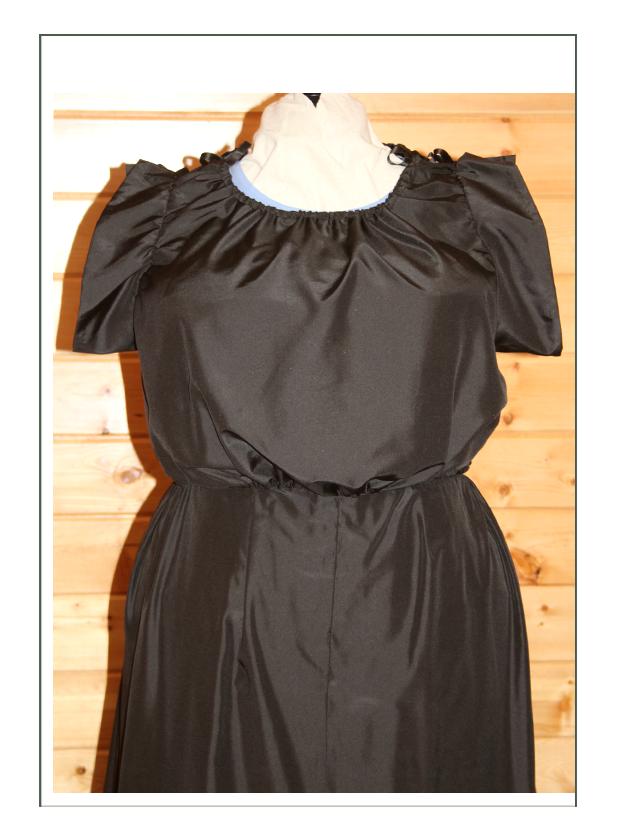 Skirt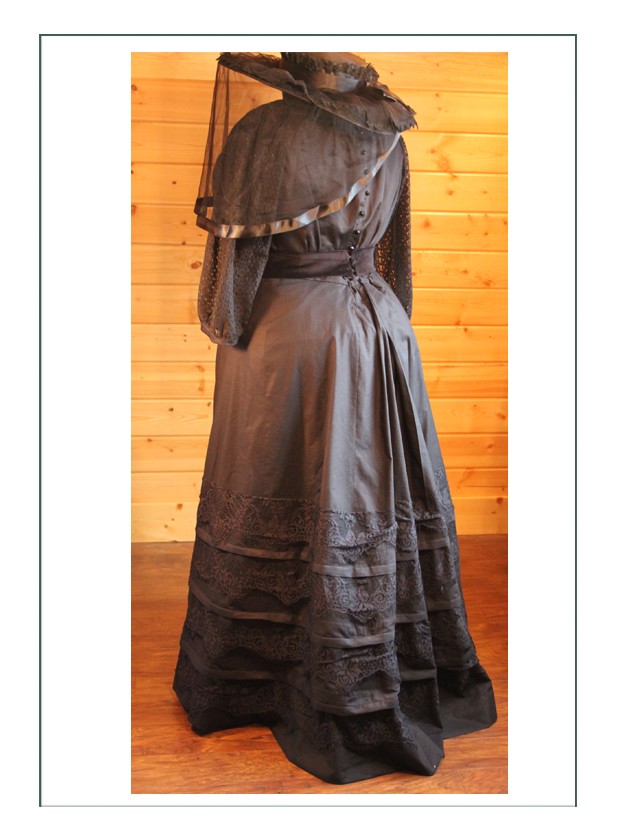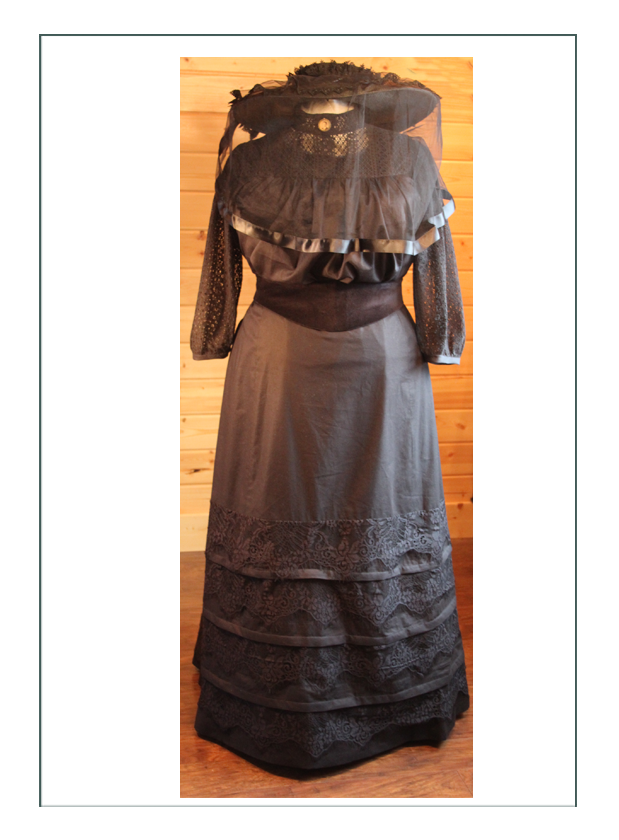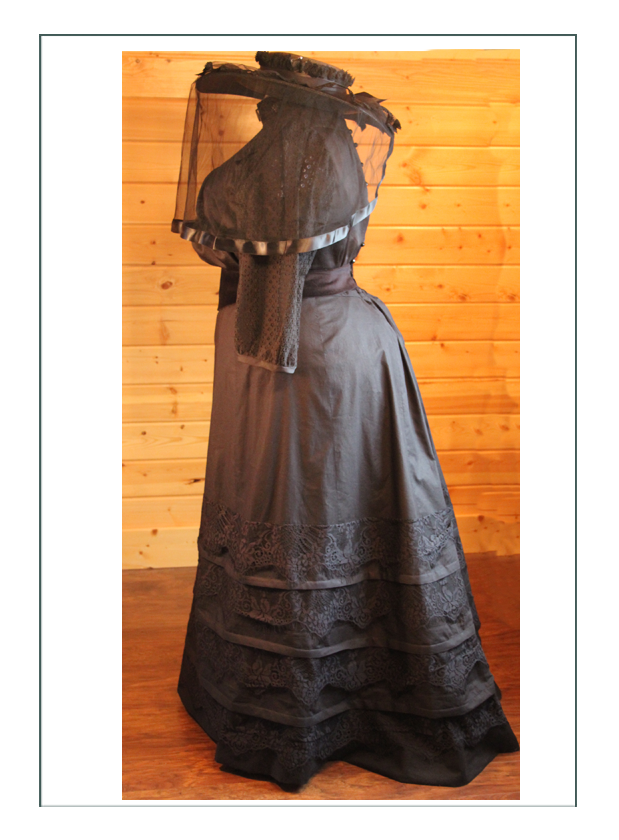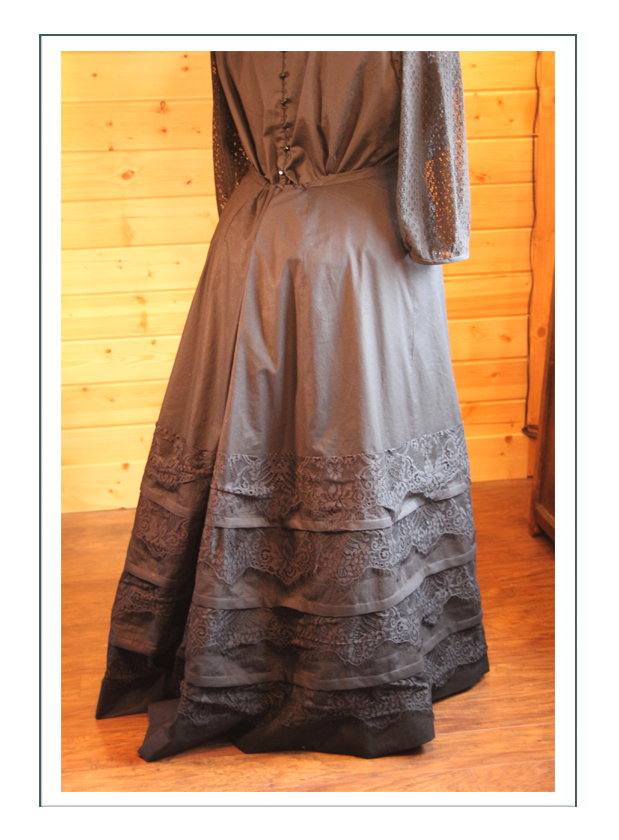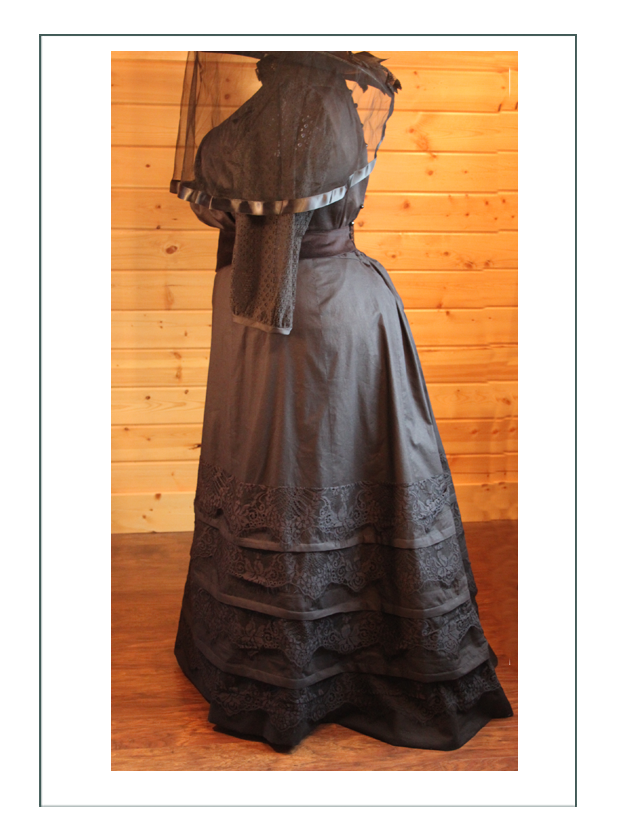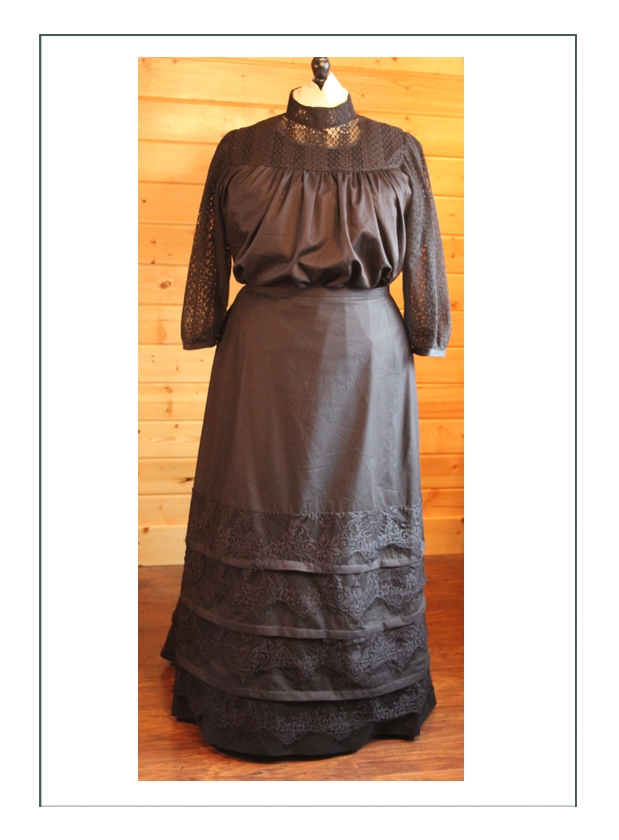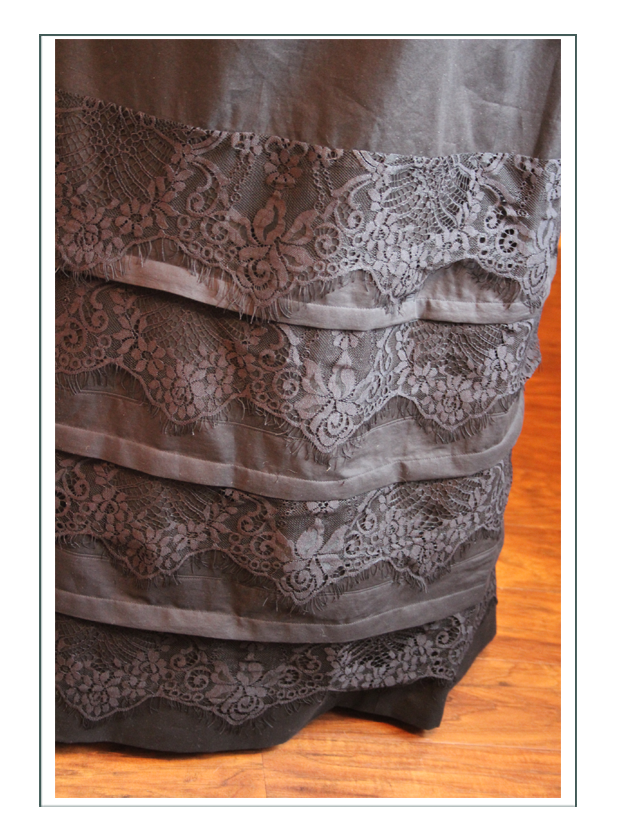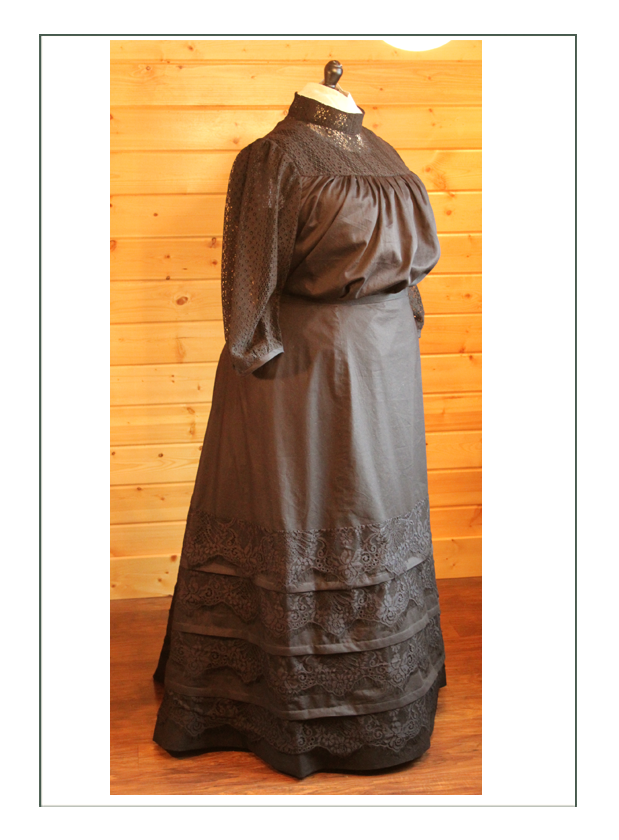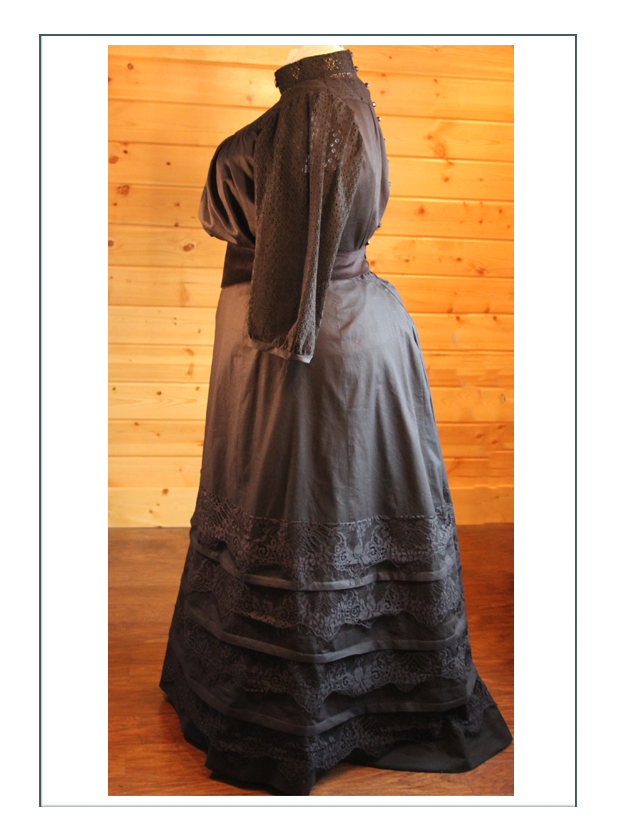 Blousewaist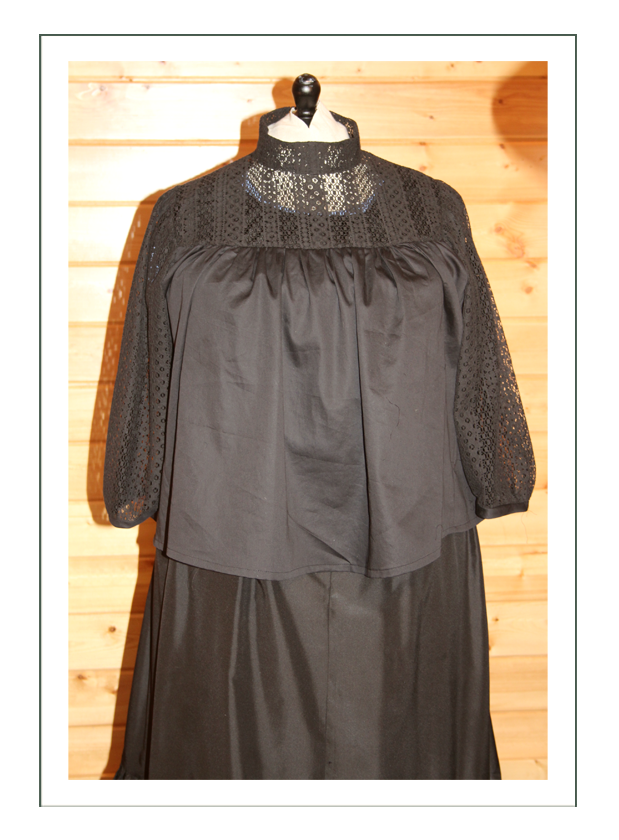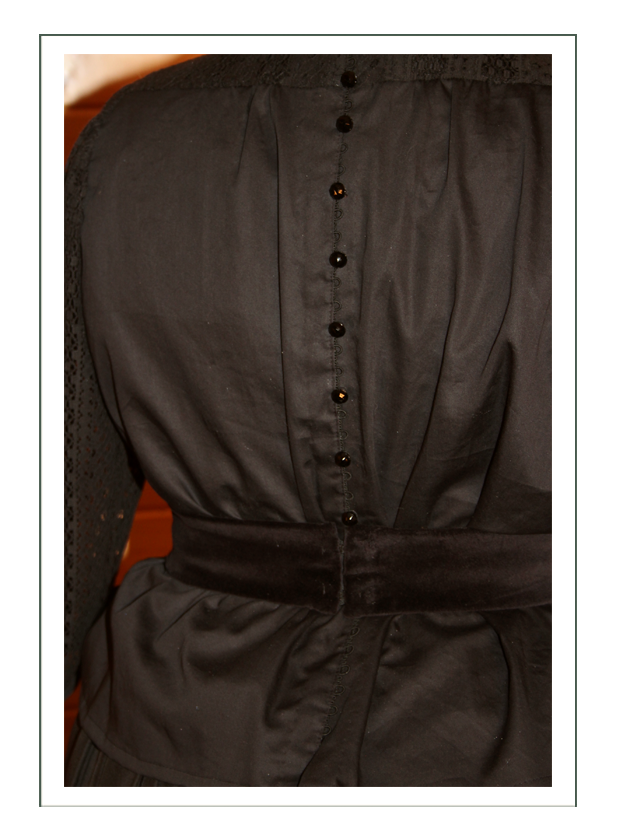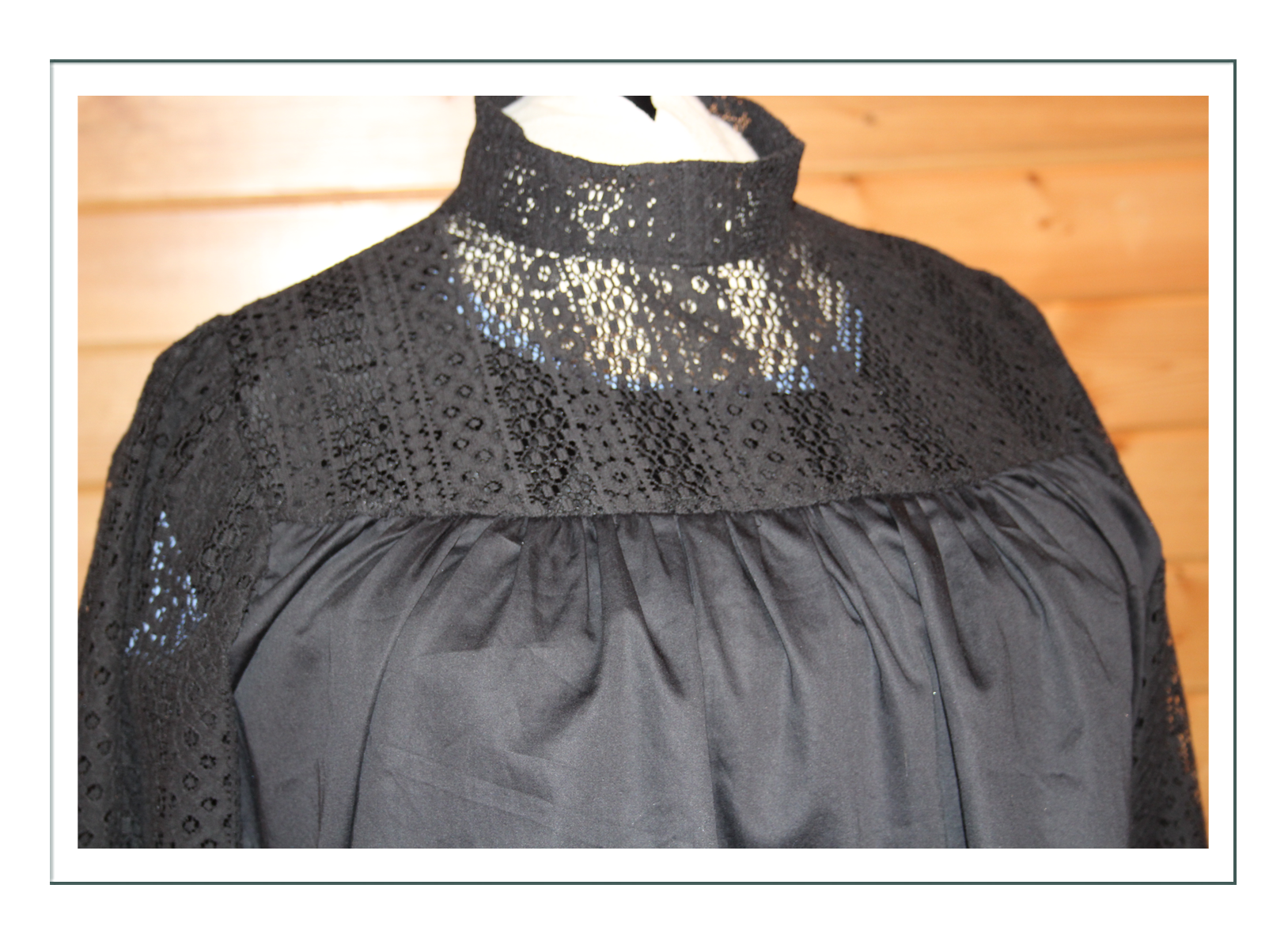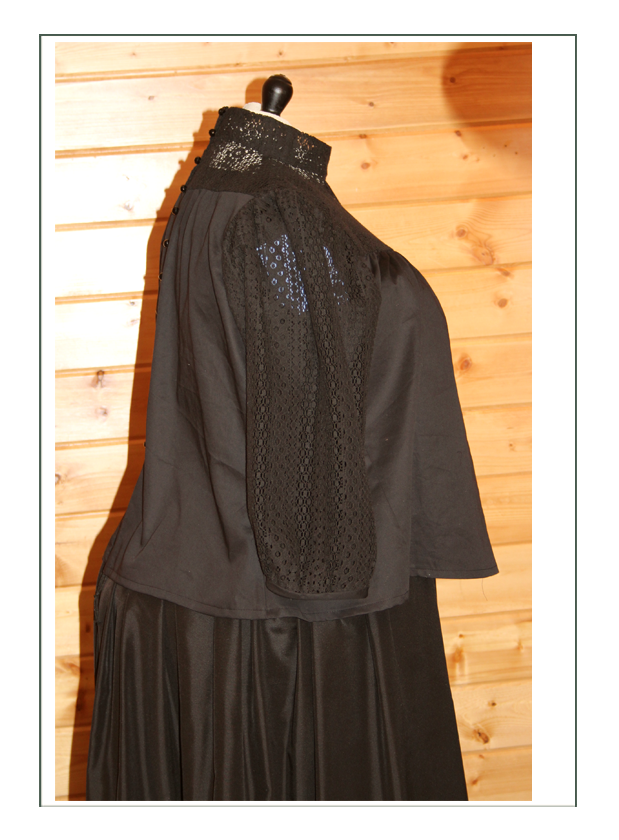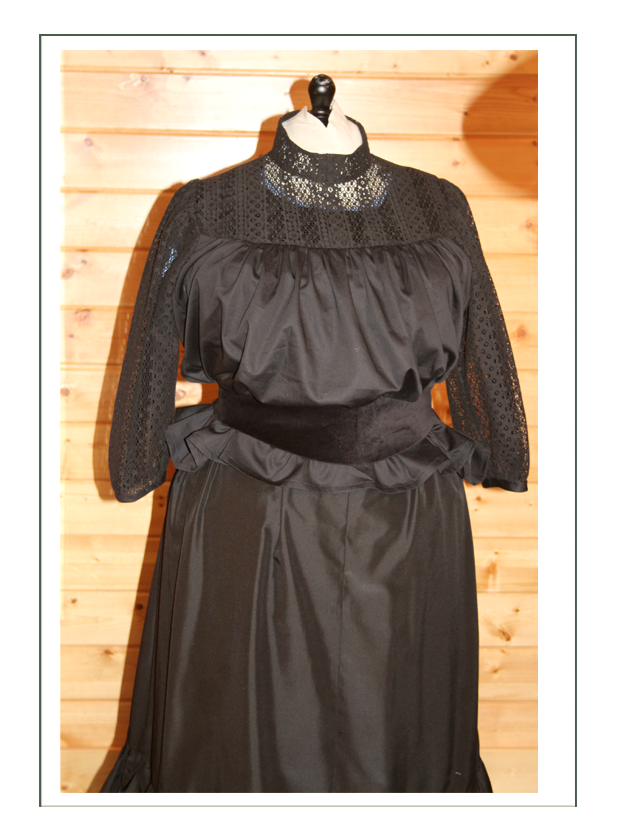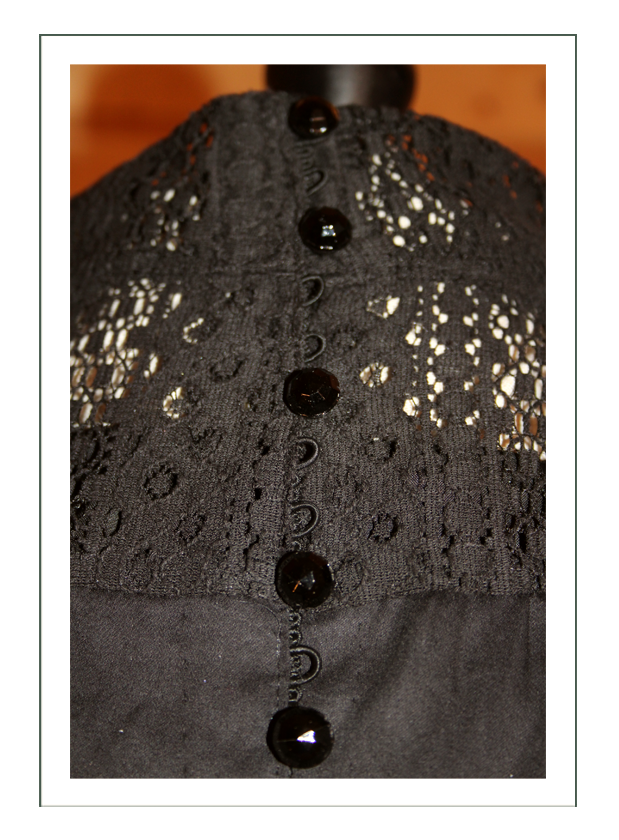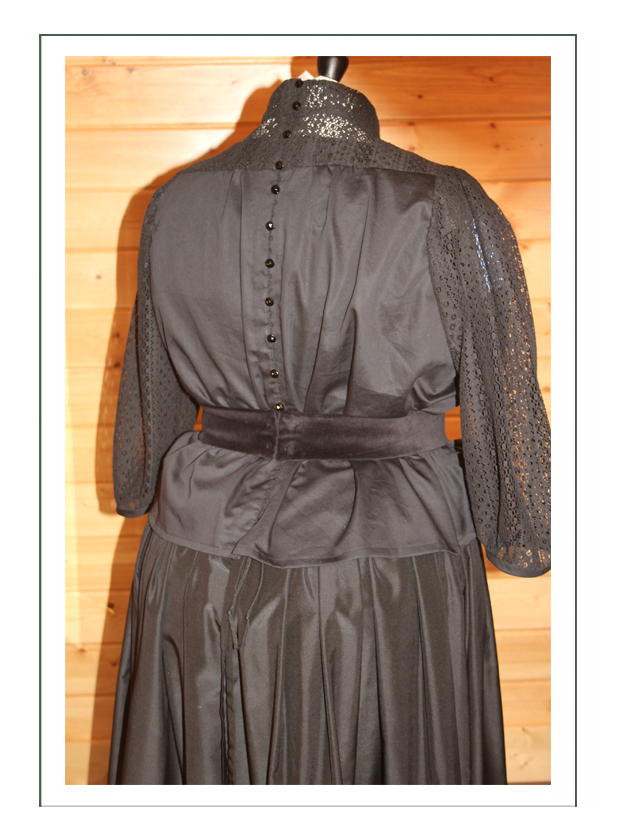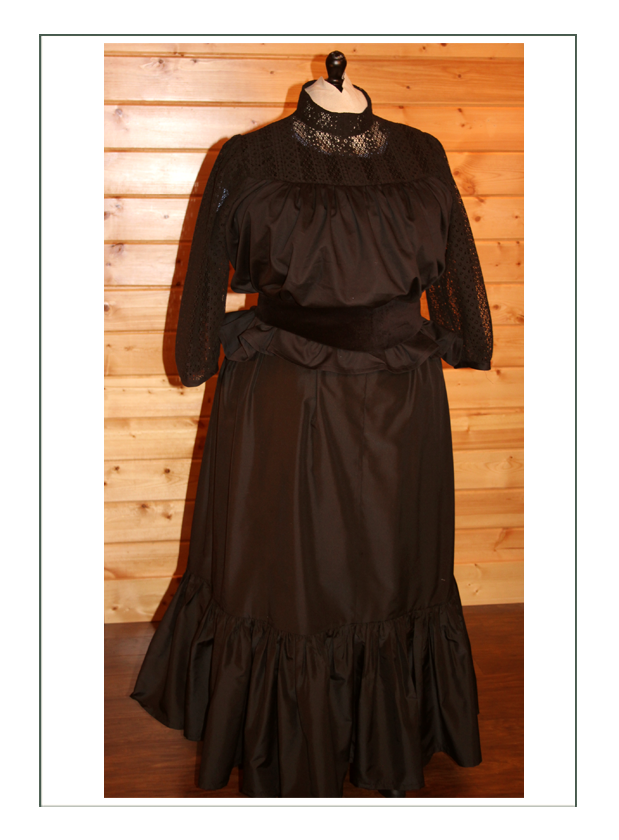 Apron

Hats & Caps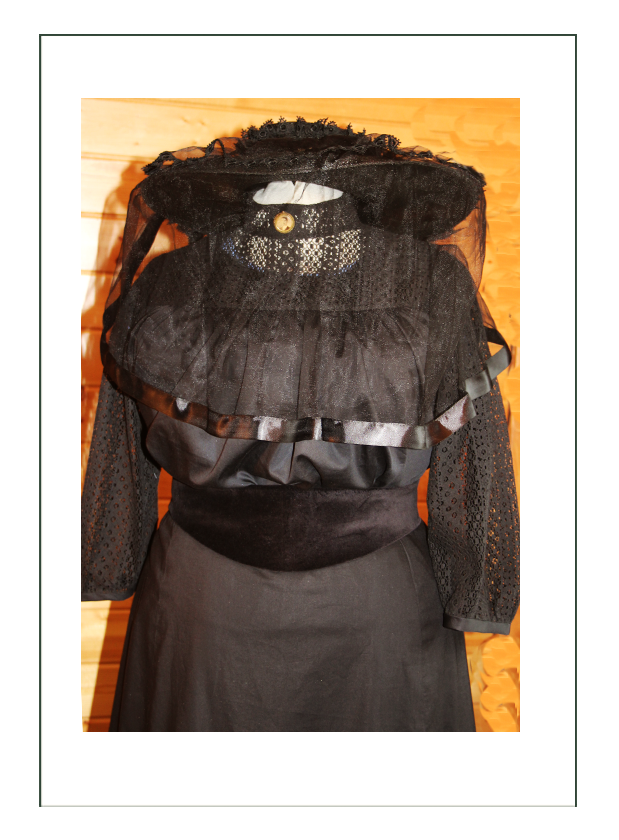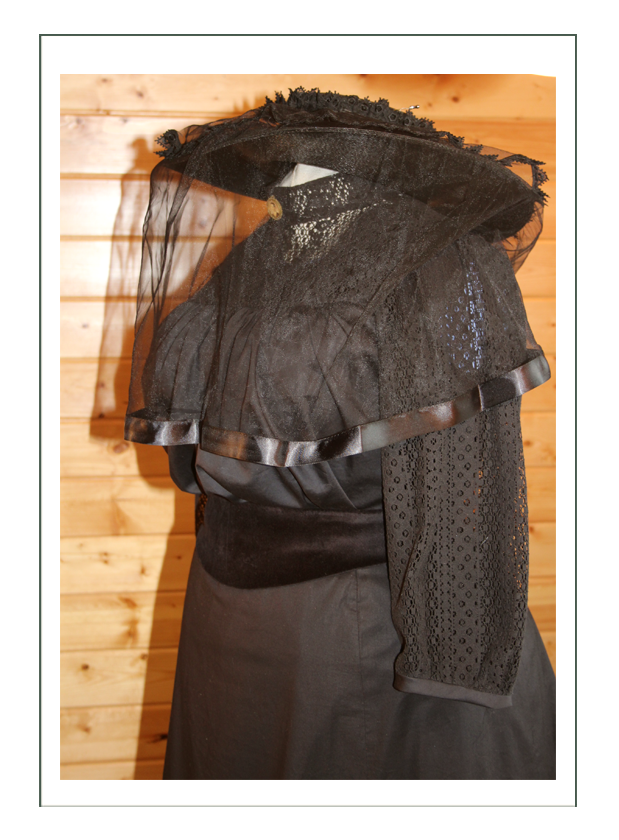 Jewelry
Mourning Brooches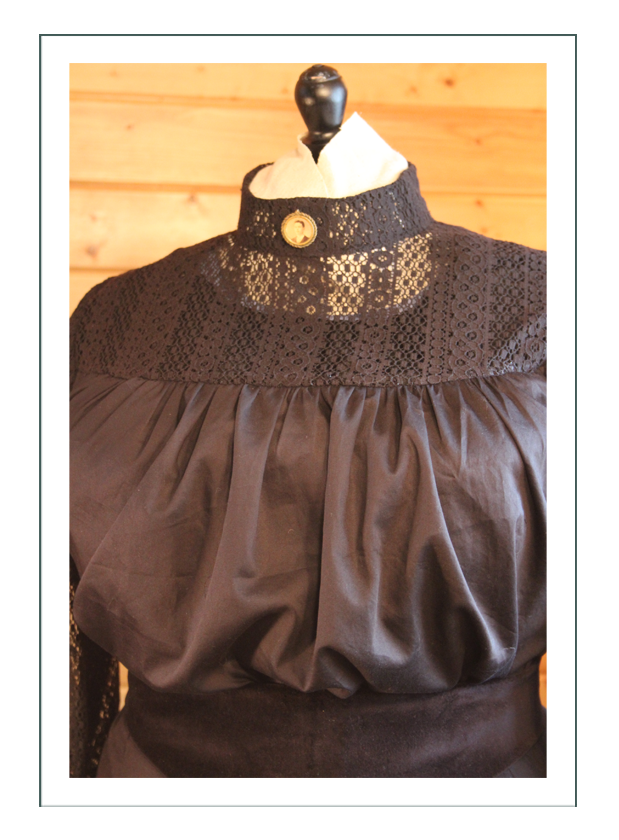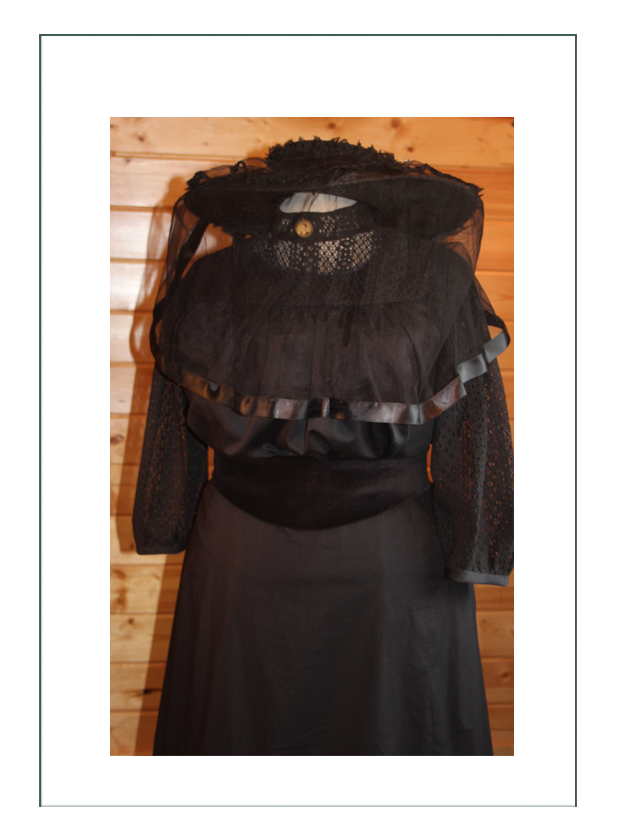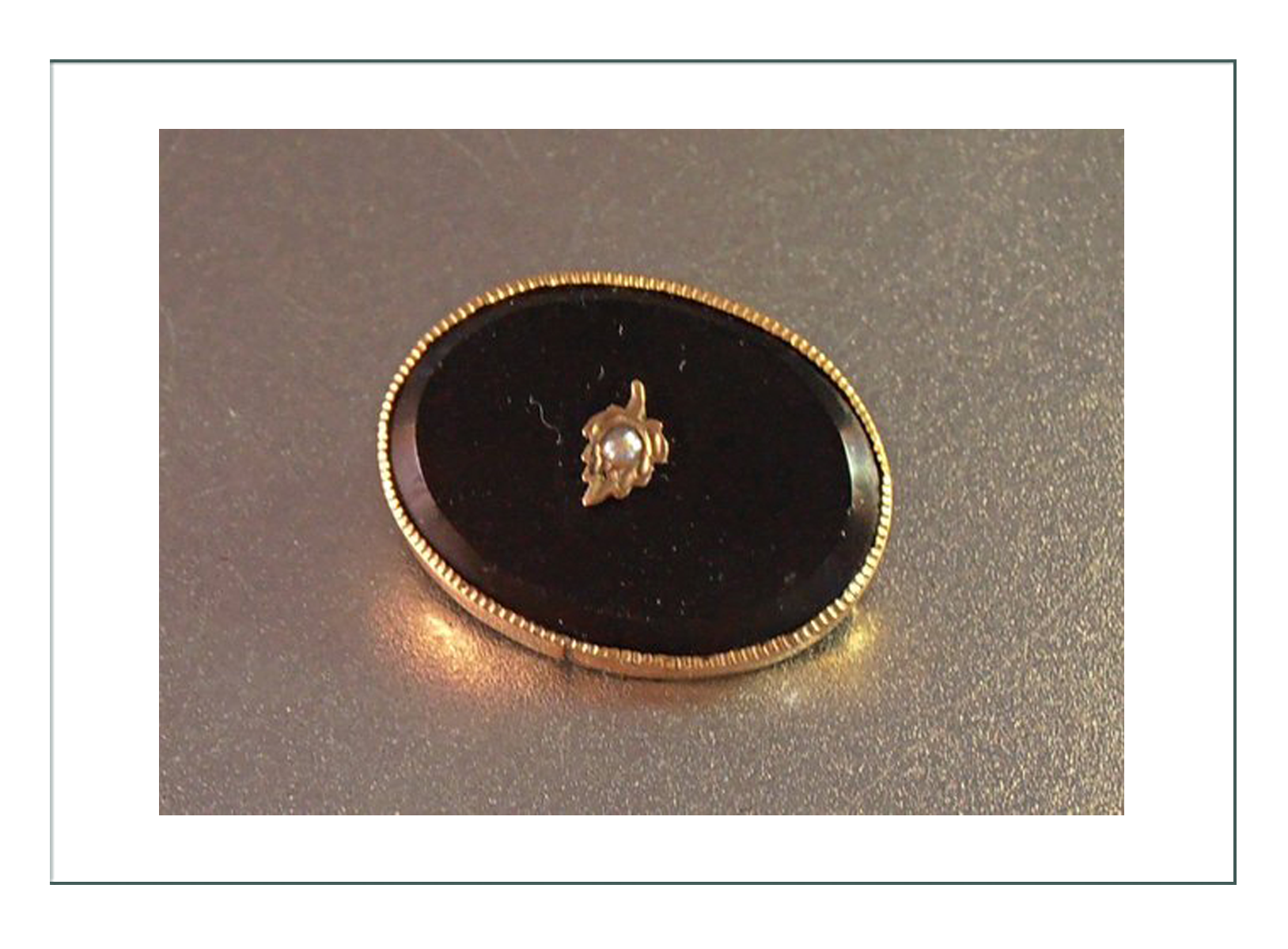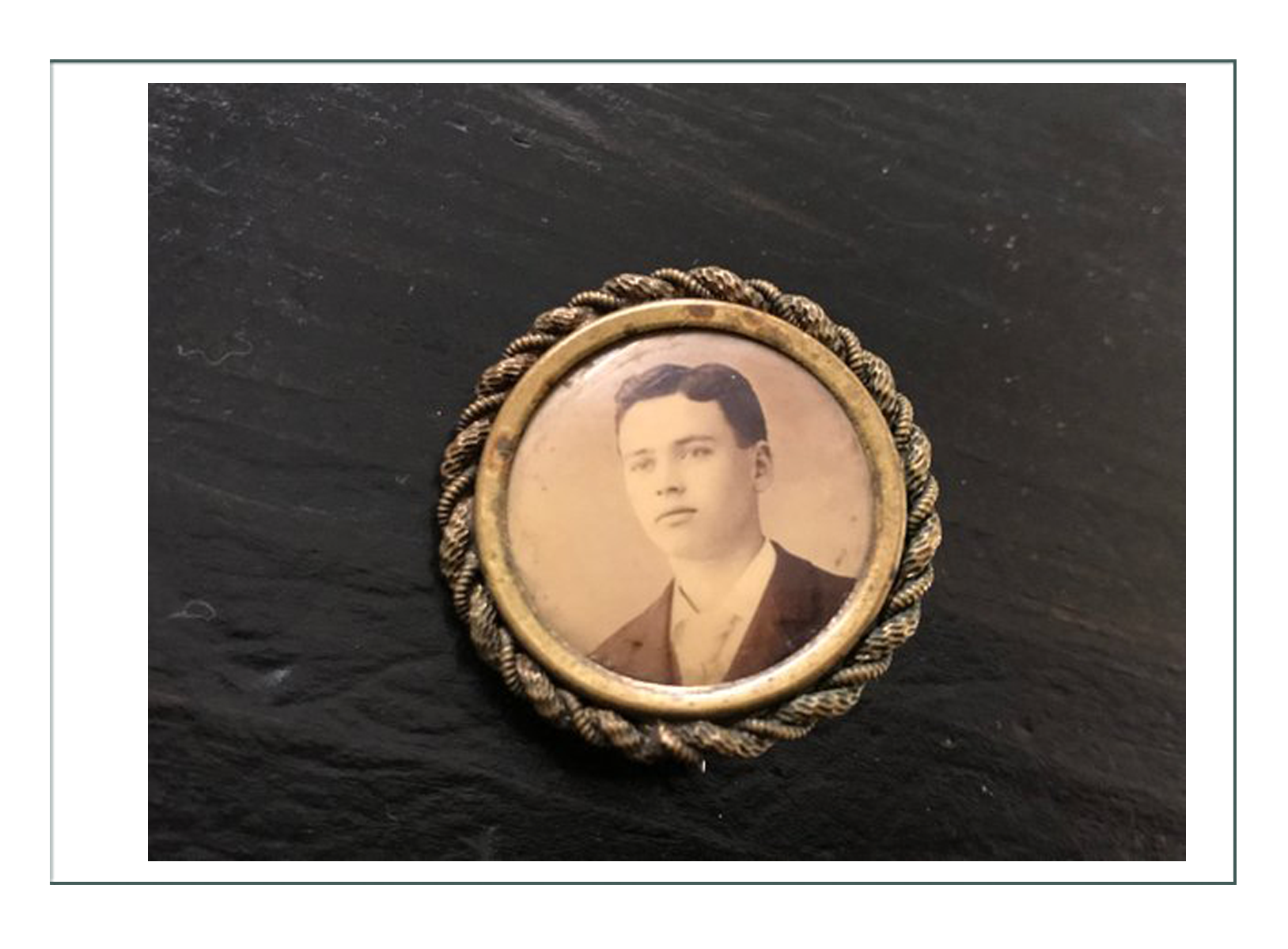 Gloves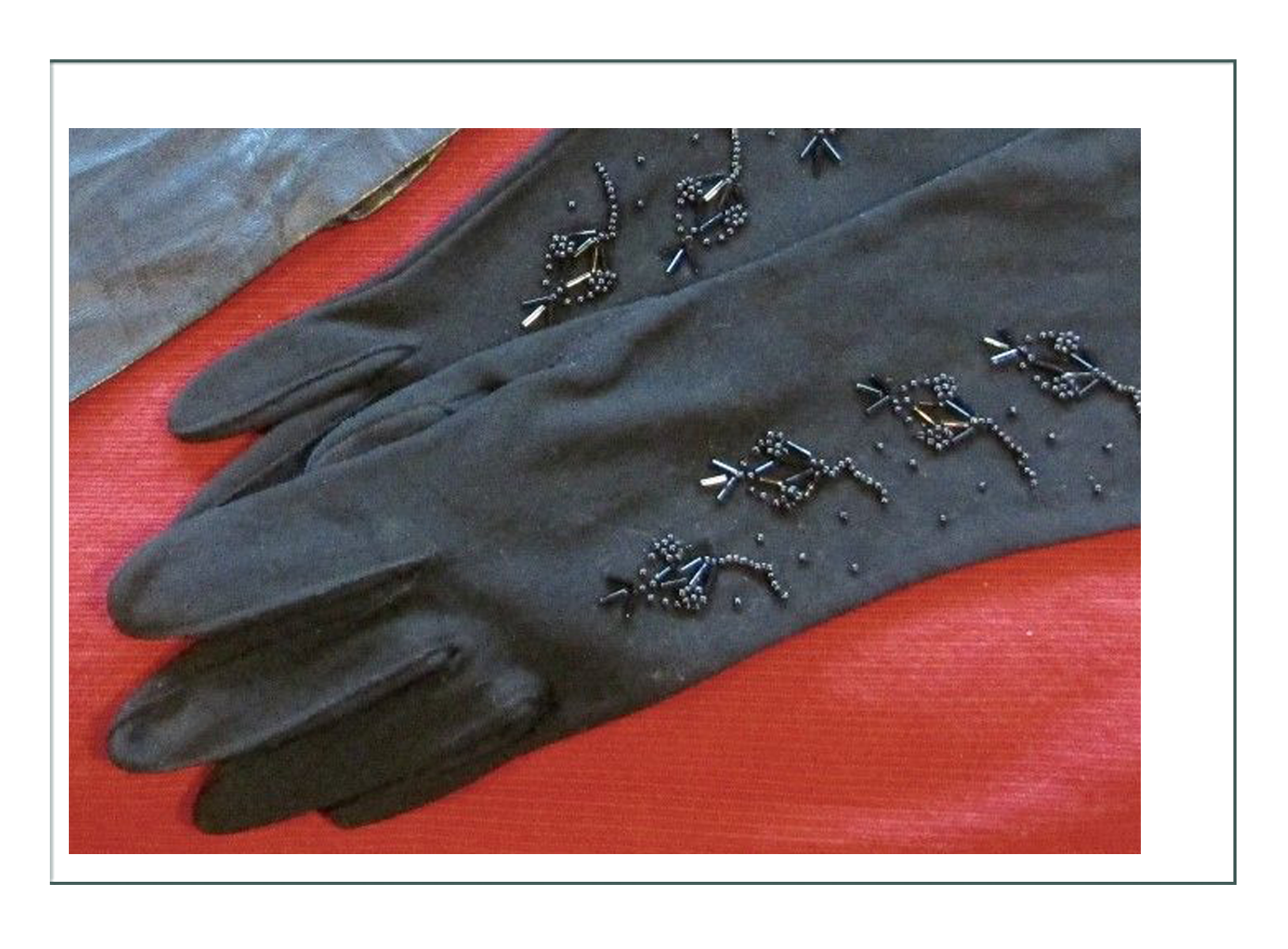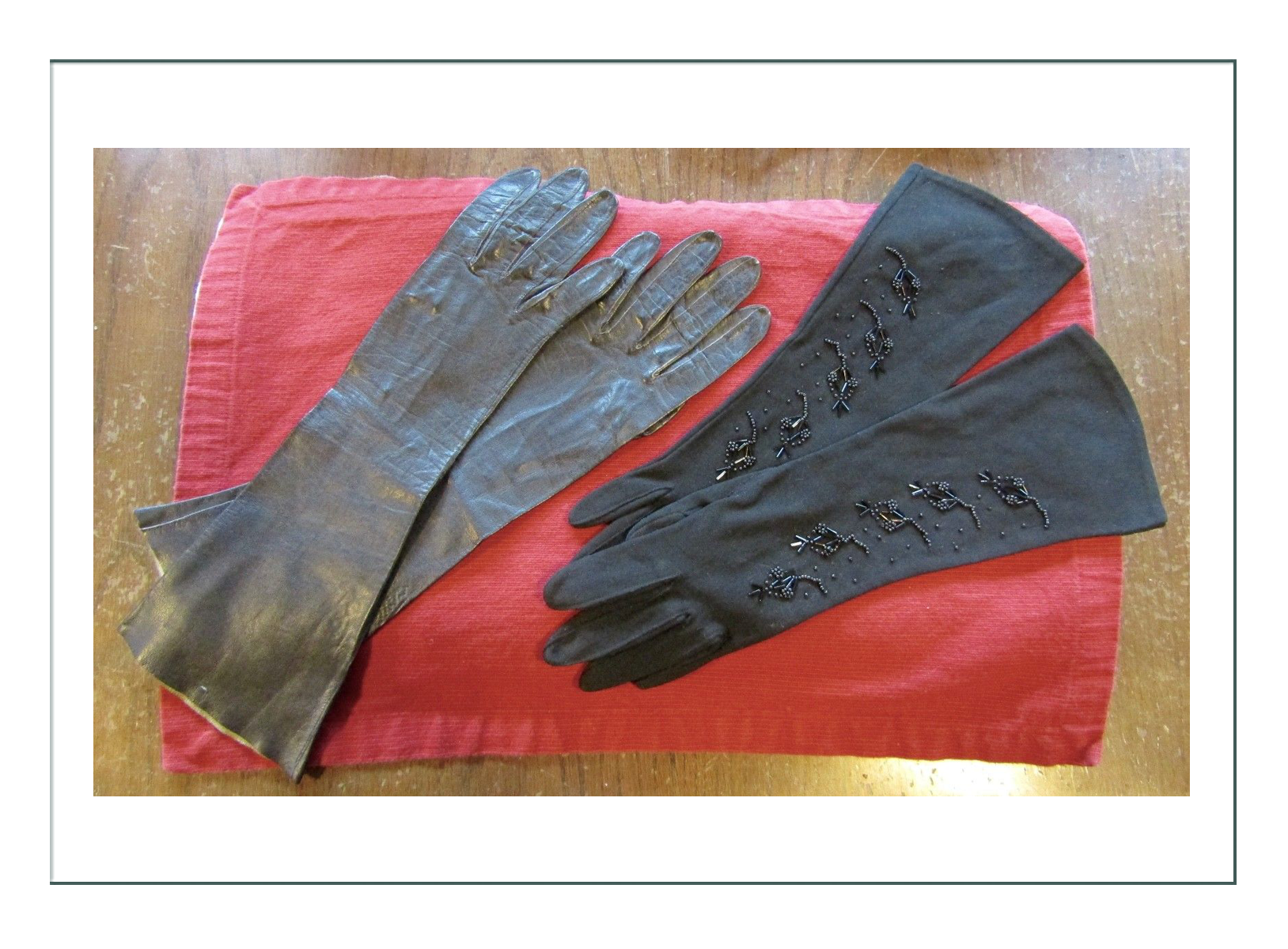 Click here to go to Jenny's Historical Context page including Mourning (next)
Click here to go to Jenny's Fashion & Women's History page
Click here to go to Jenny's Design Development page
Click to go to the top of this page