New Life for the Ensemble
In 2018, Kateri Schneider assumed Hanna's role and continued with the character.  Kateri  "Kat" will use the costume for teaching and historical interpretation.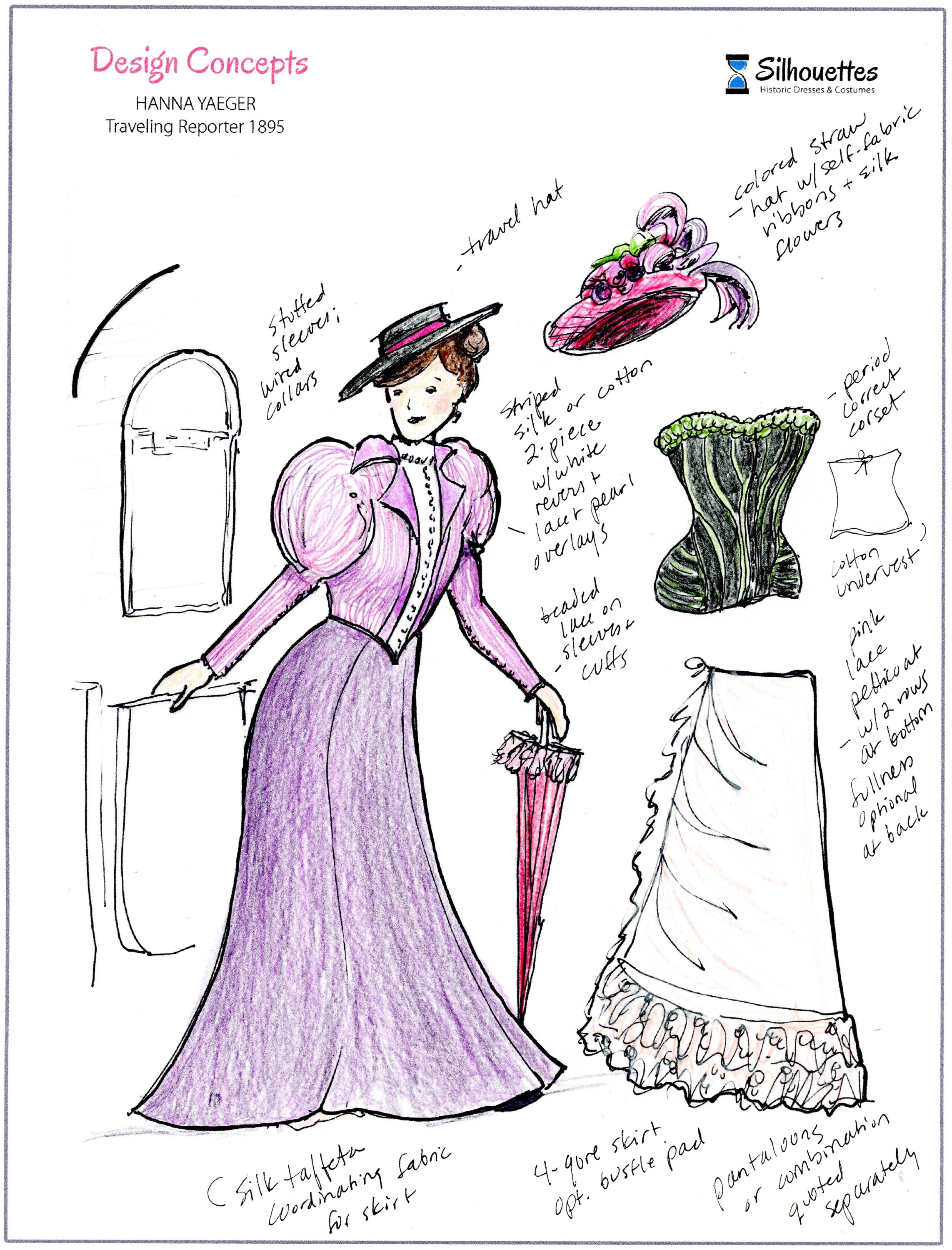 Two versions were developed for the character.  The first was a "high fashion" style appropriate to 1895 forward.  It featured the "inverted bell flower" shape with a 4 gore skirt.  This was a longer, leaner, and smoother line than the prior 5-6 years which absolutely demanded the use of the long version of the "S" corset which tipped the bosom forward and the hips back.
With this version, a stiff taffeta would be used, along with a striped silk for the bodice.  The back might actually incorporated a rump pad or extra ruffles on the petticoat to bring the derriere out, although it was a transitional time away from bustles to using no understructures in the skirt.
This might also use a full blouse instead of revers, although that would be very ahead of fashion for this character.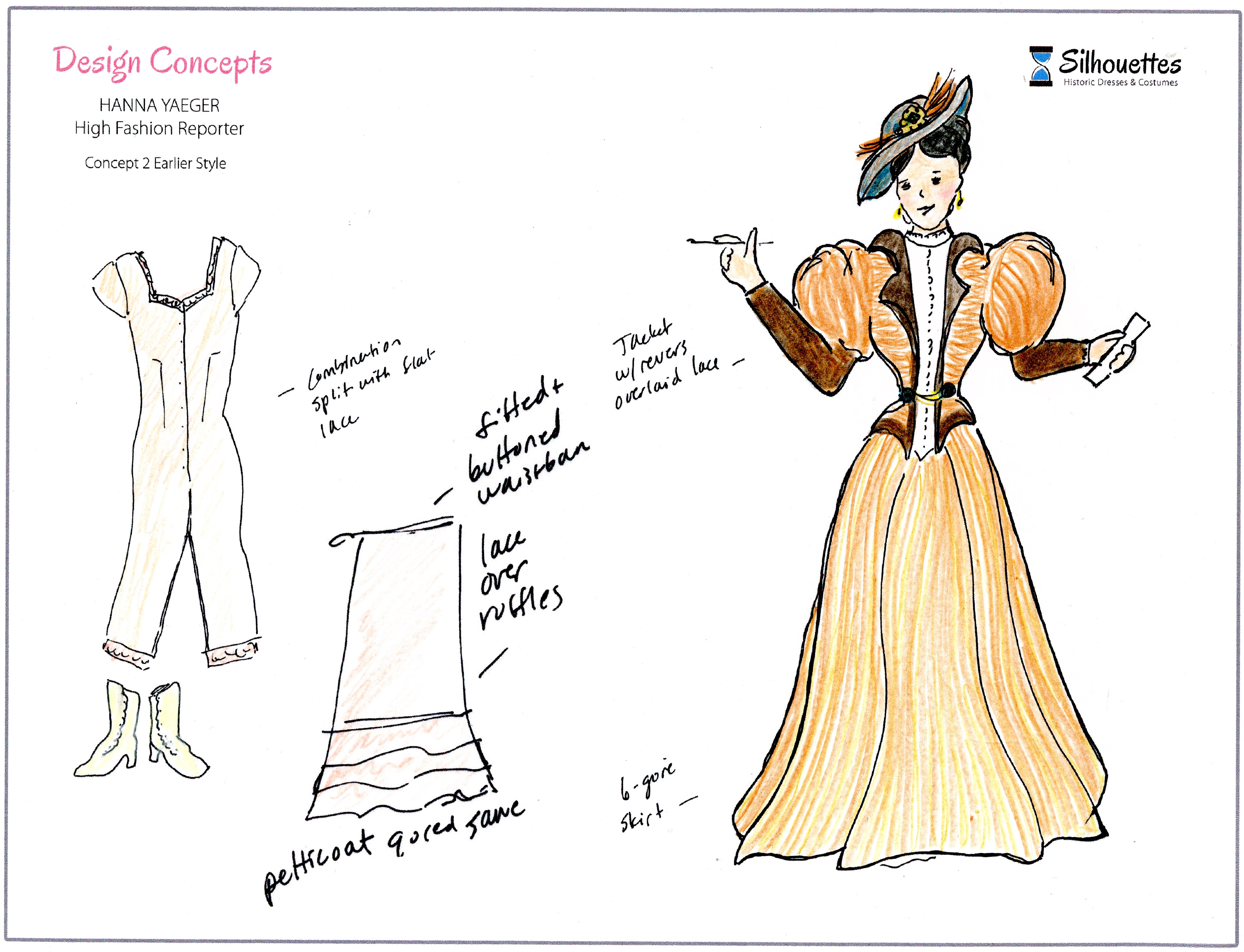 In the 2nd version, we go back to the end of the 1884-85 style that was just ending the use of the large bustle.  At this time, it was almost more similar to the 1883 "no bustle" time.  The notable difference is the absence of draping and bows in the back.  In this 1884-85 version, the appearance is symmetrical, and the 6-gored paneled skirt is used.
We liked this version because it gave a lovely sweeping movement that helped the character's attitude, used less fabric to keep costs down, and the extra gores reduced or eliminated the need to have a full petticoat, as long as a thick enough fabric was used.
Ideally, the 1885 long corset, but not yet the full "S" curved corset of the Edwardians who came next would be used, but the jacket design could have enough boning and support to eliminate the need of that too for theatrical purposes.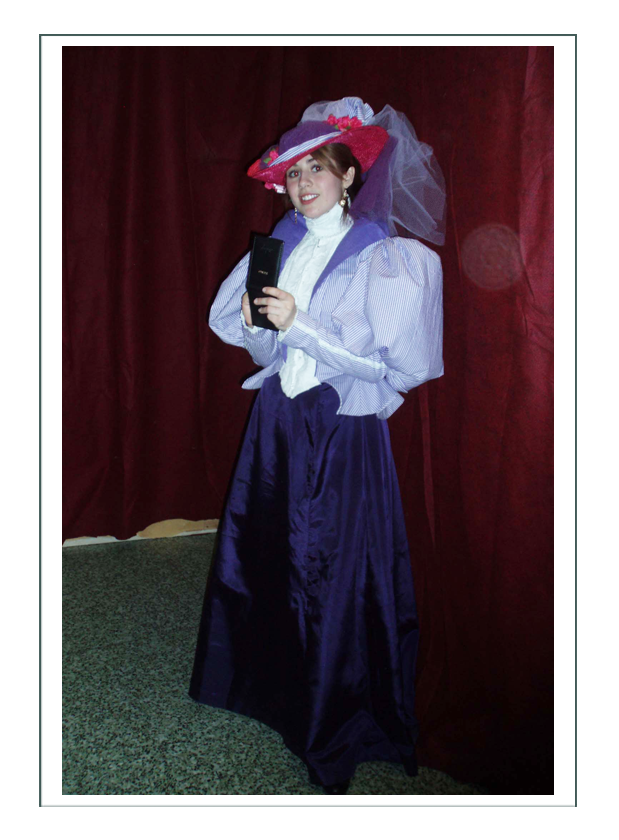 The final Penny Dreadful character ensemble incorporated elements from both designs and included:
4-gored skirt (modern rayon fabric to keep costs down; historical construction)
all-in-one jacket/bodice (fully lined, boned at seams; balloon sleeves)
revers integrated in bodice (plastic pearl & synthetic lace overlays)
straw hat (colored straw with synthetic flowers, ribbon made of bodice fabric, & ribbons)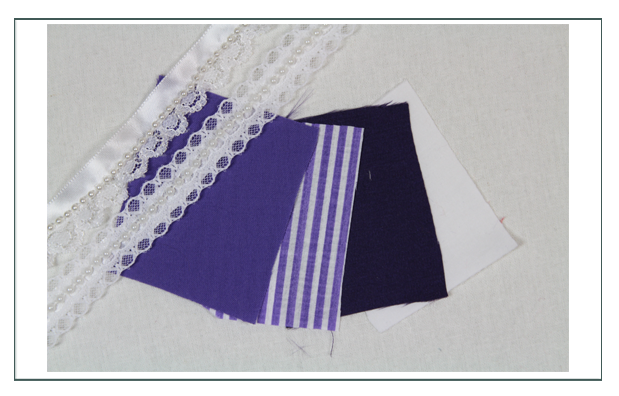 The fabric was selected based on historical samples, but was of polyester, cotton, & rayon to keep costs down
Boning was plastic & metal, with metal wires, period consistent hook-eye closures, & button on skirt
No historical undergarments were worn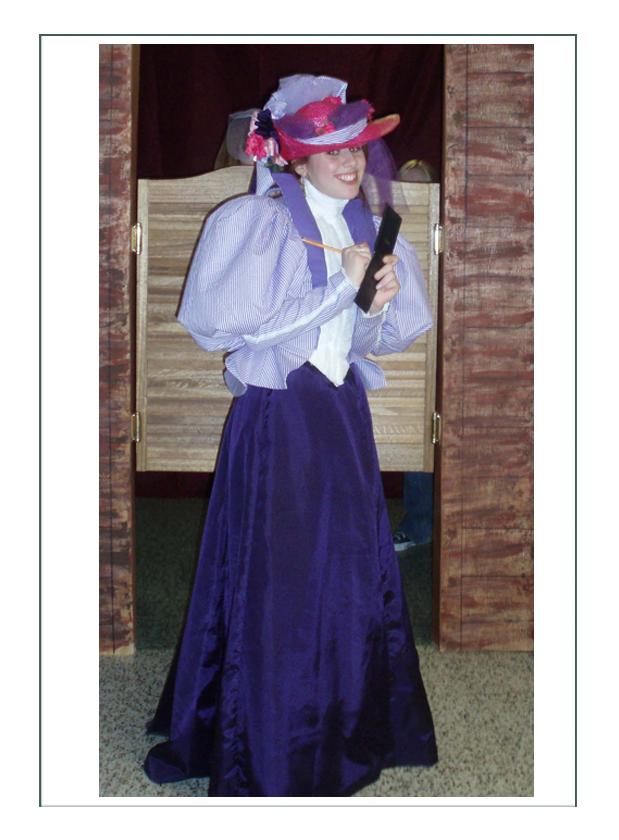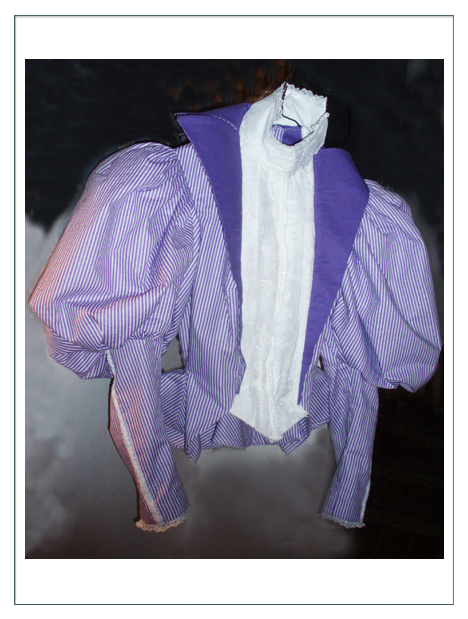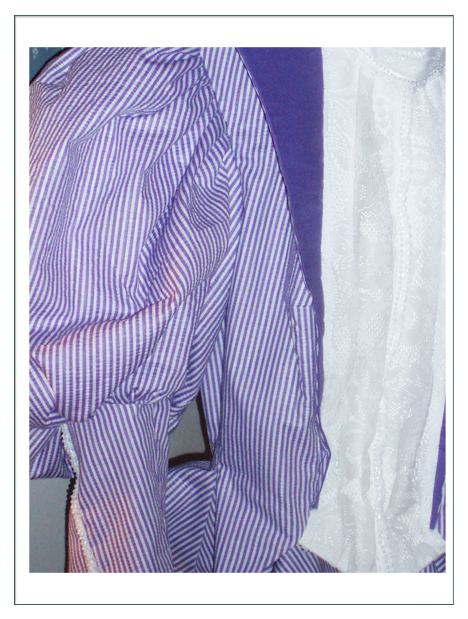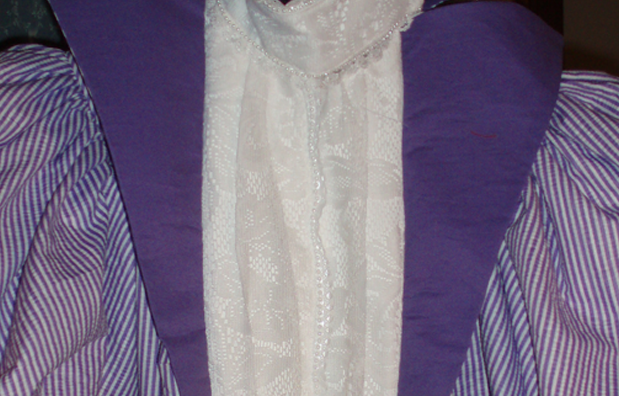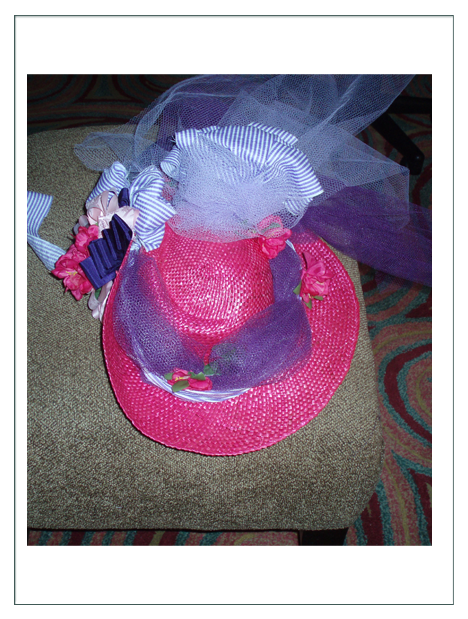 Click here to go to Kateri's Main Page for the finished project (next)
Click here to go to Kateri's Historical Context page
Click here to go to Kateri's Fashion History page