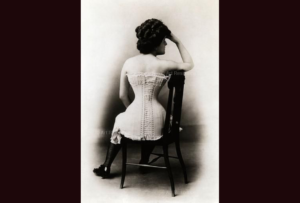 continued from "Start a Project page 1″…
5.  If you are interested in pursuing the project, Silhouettes staff will do generalized research on your character, and will put together a brief idea of direction to go.
This may be a few paragraphs written about the historical era, choices, sketches, photos, or whatever it takes to get that particular era conveyed.
6.  To pursue further, you fill out a measurement chart, which gives an idea of size and complexity of the project.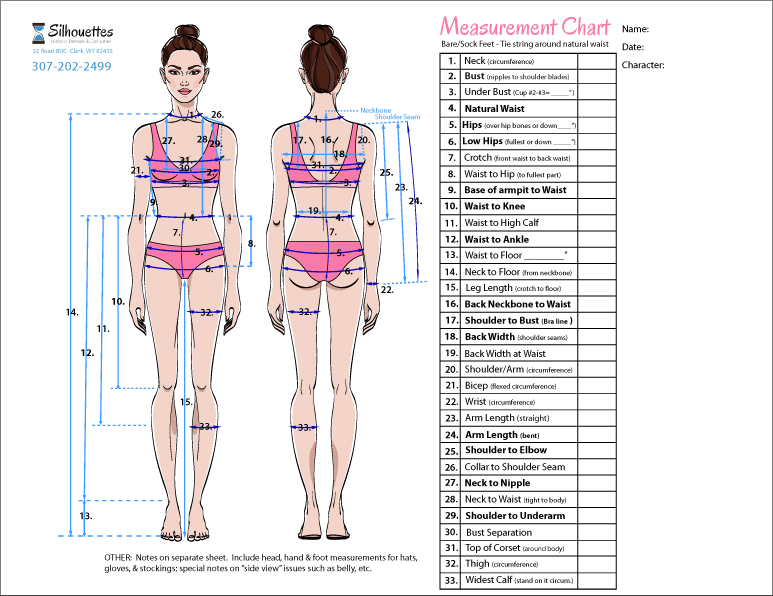 We can provide an individual item for you – say just a corset or crinoline – or each and every piece to dress exactly as a woman did in the era you depict.  We can also "just sew" your commercial pattern, if you have something special and don't have time or the ability to do it yourself.
Click here to continue to the next page…
Click here to go back to the start…
Click here to go to Historical Fashion Era introduction page…